While major professional sports are on hiatus, theScore's writers are exploring what they'd do if this pause allowed for changes to the rules and structures of various leagues. Let's start the series with Major League Baseball.
Implement universal DH
I'm sorry, Dad, but National League baseball is plainly inferior, and it's only a matter of time before MLB tacitly acknowledges that fact and implements the long-overdue universal designated hitter. As a group, pitchers hit .128/.160/.162 in 2019; Orlando Arcia, the majors' worst hitter to qualify for last year's batting title, slashed .223/.283/.350. Pitchers can't hit, and forcing them to do so makes for a less entertaining game.
That truth has been self-evident since the American League first adopted the DH in 1973. It's even more glaring in today's game, wherein analytics and deepening bullpens have all but eliminated the one occasionally tough decision at the heart of the "But strategy!" argument to which National League apologists cling: when to remove the starting pitcher. The sporadic moments of tactical theater that NL baseball provides aren't worth having an automatic out in the everyday lineup in lieu of an actual hitter.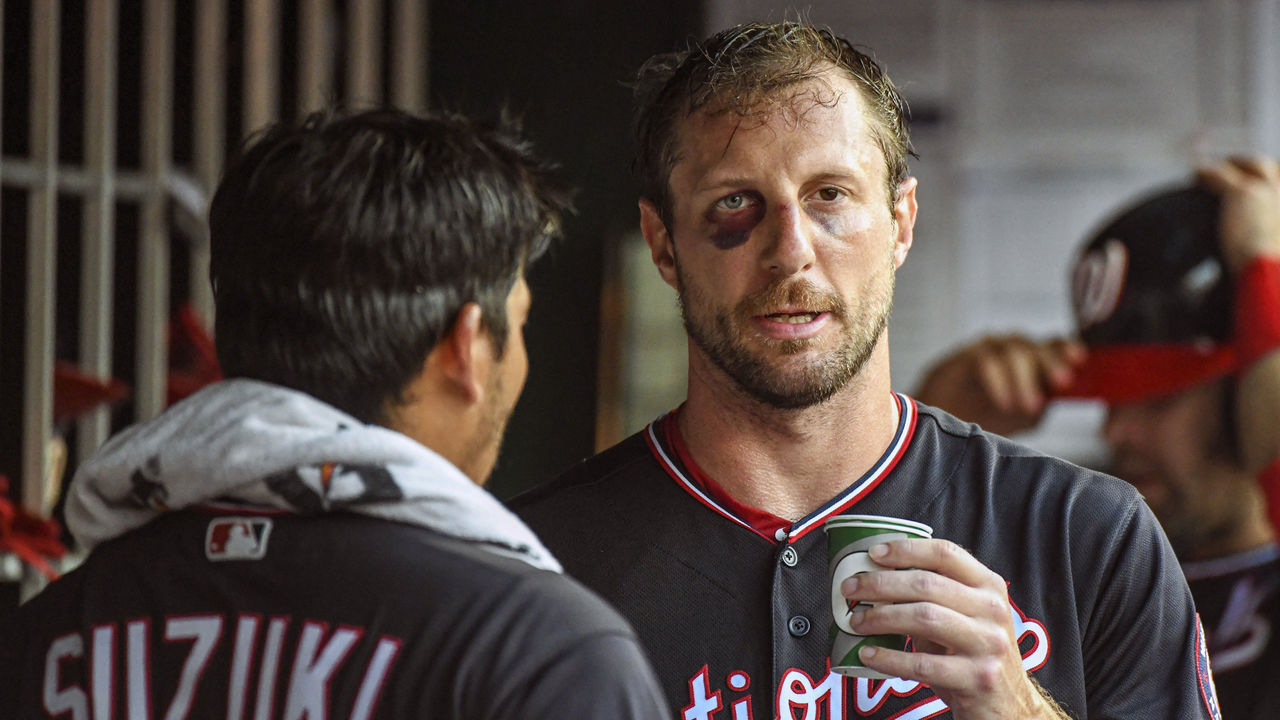 Moreover, forcing pitchers to hit - and run the bases - exposes the game's most injury-prone group to further harm. (Pitchers, nonsensically, don't start hitting in the minors until Double-A, and only then during games in which both clubs are NL affiliates.) Last year, for instance, Washington Nationals ace Max Scherzer broke his nose after bunting a ball off his face in batting practice. Meanwhile, Mike Soroka - the Atlanta Braves' National League Rookie of the Year runner-up - was forced from a midseason start after two scoreless innings because an errant fastball hit him in his throwing arm. Allowing pitchers to hit for themselves is ultimately lose-lose - it's both agonizing to watch and needlessly risky for pitchers. The sooner MLB frees all of them of that obligation, the better.
Eliminate the challenge system
It's stunning that baseball's challenge system still exists given how inefficient and demonstrably dumb it is. You know the drill: An umpire makes a sketchy call, then the manager of the team victimized by that supposed error in judgment stands on the top step of the dugout for up to 30 seconds awaiting word from the video room as to whether or not he should challenge.
If a manager decides to challenge, the umpires amble into foul territory, where they twiddle their thumbs for two minutes or more as a review official based in New York's MLB Advanced Media headquarters pores over the replay and decides whether to uphold or overturn the call. A manager retains his challenge if the review official overturns the call; he forfeits that right if the challenge is unsuccessful. The whole procedure is as maddeningly slow as it is ill-conceived. Why, after all, should the onus be on managers to ensure calls are made correctly? It shouldn't.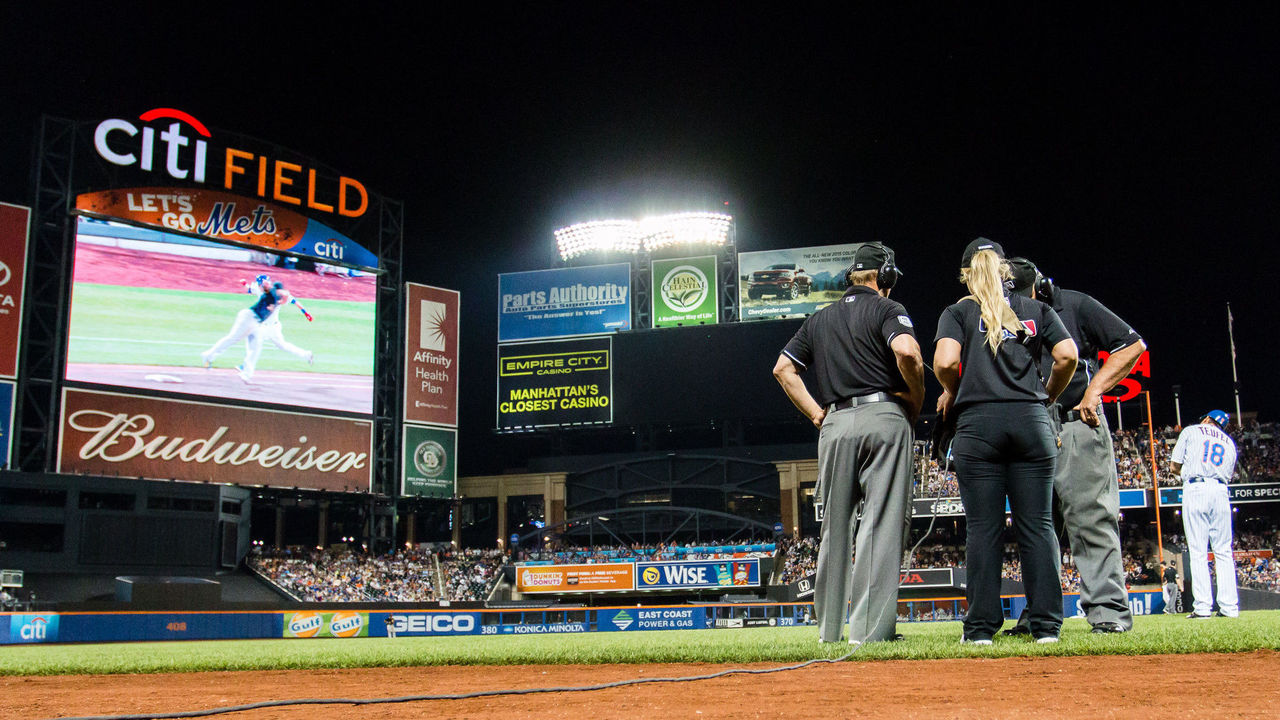 Baseball desperately needs to abandon this cockamamie system and simply add a fifth umpire to each crew, one working remotely from the replay command center in New York who automatically reviews every questionable on-field call and relays any corrections to the home-plate umpire via headset or smartphone. This fifth umpire gets a maximum of 60 seconds to review each call as soon as it's made; if a conclusive judgment can't be rendered after one minute of slow-motion video analysis, the call on the field stands.
Pace of play will greatly improve, and the league could potentially shutter teams' video rooms during games (the video room at Minute Maid Park was the hub of the Houston Astros' sign-stealing scandal, remember). Most importantly, fewer blown calls will stand.
Make the wild-card round a best-of-three
I won't deny that the wild-card play-in game has produced some incredibly memorable baseball since its introduction in 2012. From the extra-innings thriller between the Oakland Athletics and Kansas City Royals in 2014 to Edwin Encarnacion's walk-off homer against the Baltimore Orioles in 2016 to the Washington Nationals' improbable, eighth-inning comeback against Josh Hader and the Milwaukee Brewers last season, the theater of a win-or-go-home game is truly exquisite.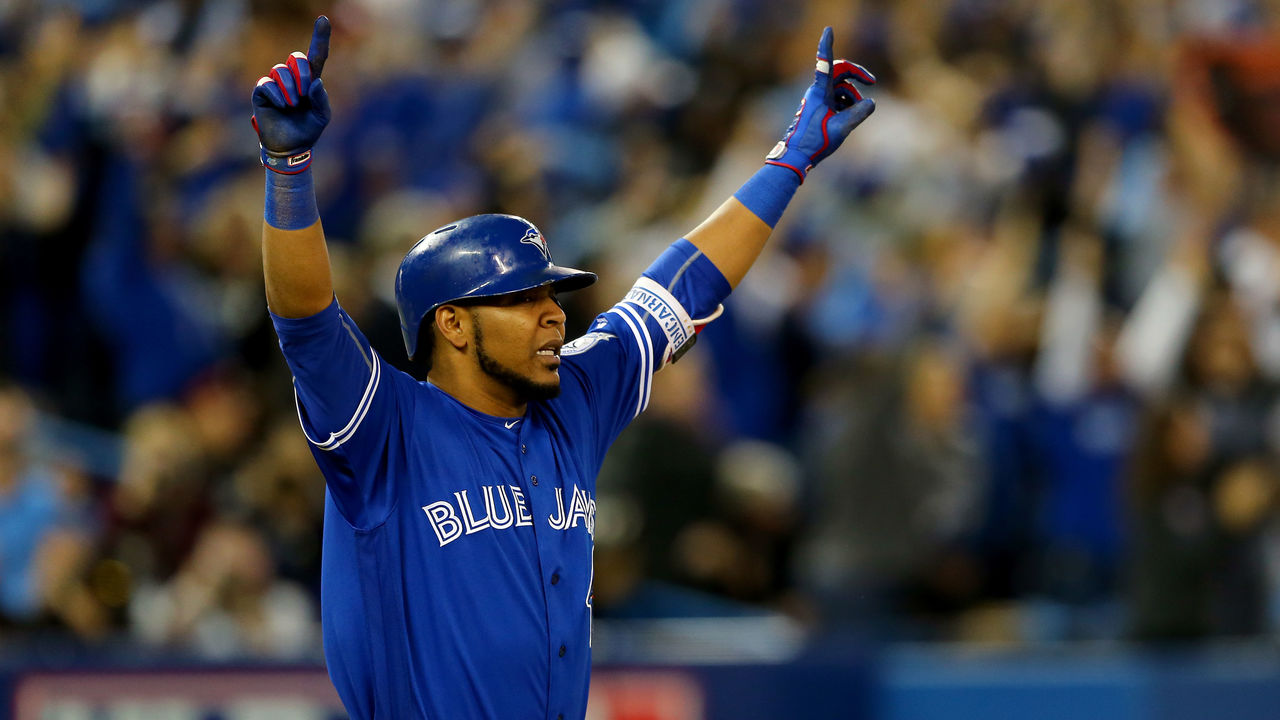 Still, as entertaining as the wild-card round is, a one-game playoff is just too incongruous with the nature of baseball, too unfair in a game that requires a six-month regular season to distinguish the good teams from the bad. A wild-card game essentially forces the winner of a marathon to compete in a sprint for the right to run another distance race. And it just seems, for lack of a better word, wrong.
Consider, for one, the Oakland Athletics. They won 97 regular-season games in each of the last two seasons, making them, by wins and losses, the third-most successful team in the American League since the start of 2018. Yet in both seasons, the Athletics' playoff run lasted just one evening as they were bounced in the AL wild-card game by the Rays and then the Yankees.
Because the A's happen to reside in the same division as the Astros juggernaut, Oakland's World Series hopes have been tied to a coin toss for two seasons despite the team's sustained success. It's not right. As such, baseball should expand its wild-card round to a best-of-three series, with all three games (if necessary) played in the higher-seeded team's ballpark. It's more just, ultimately, without too dramatically reducing the hold-your-breath-on-every-pitch emotional stakes of the current wild-card round. It also allows the league and its owners to extract more playoff revenue without turning the postseason into a 14-team farce.
Tweak service-time system
Kris Bryant, a three-time All-Star and the 2016 National League MVP, would be eligible for free agency this coming winter had the Chicago Cubs not manipulated his service time in 2014. But after they denied him a spot on their Opening Day roster and stashed him in the minors for the first few weeks of that season to extract an extra year of control over him, the 28-year-old won't hit free agency until two winters from now, undoubtedly costing him millions of dollars.
Bryant's case is not unique. Teams routinely manipulate the service time of top prospects - either to wring out an extra year of control or to suppress salaries - because the collective bargaining agreement allows them to do so. It recently happened to Ronald Acuna Jr. and Vladimir Guerrero Jr., and to Bryce Harper and George Springer before them. This increasingly pervasive bit of chicanery has no doubt contributed to acrimony brewing between the game's players and the league's owners.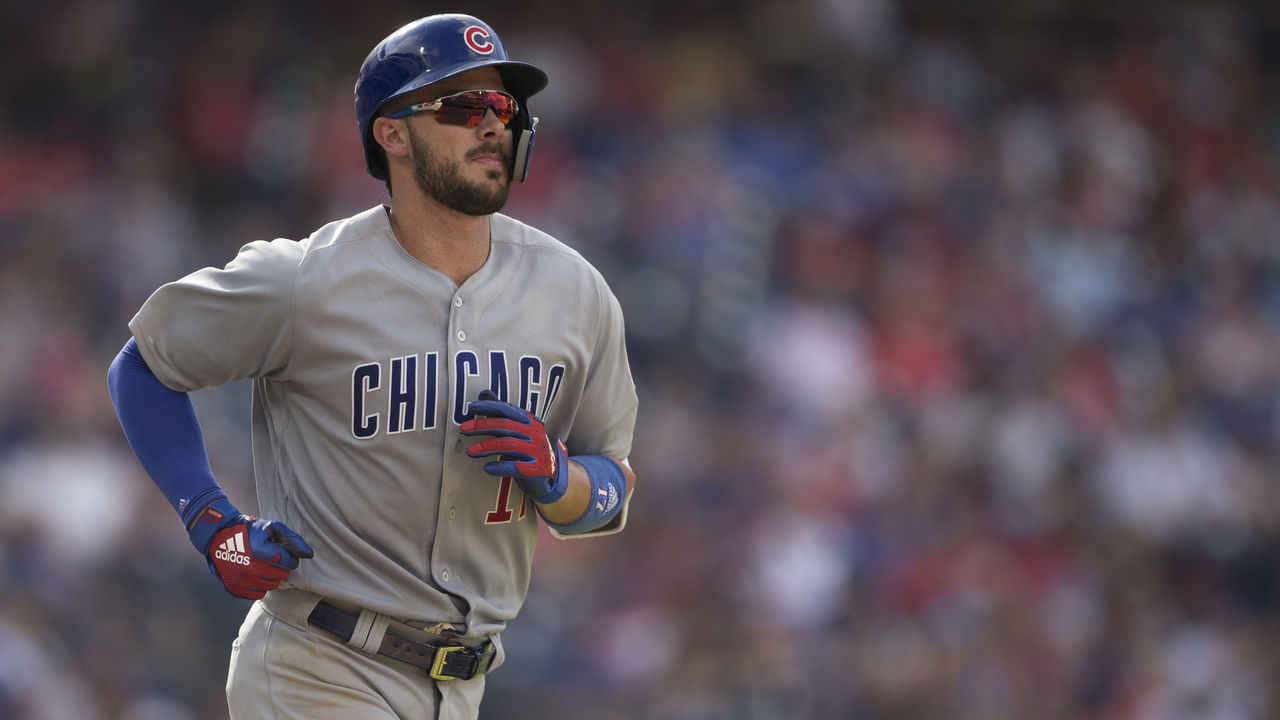 So, in the interest of improving labor relations, baseball needs to tweak the framework and impose an age at which players become free agents regardless of service time. A mandated free-agency age - let's say 28 - both encourages earlier call-ups, particularly for college draftees like Bryant, and allows players to hit free agency in their prime, which could help revive the market for mid-tier veterans. (The increasing reluctance throughout the league to pay up for non-stars in free agency has also helped sour baseball's labor relations.)
Players can still hit free agency before turning 28, of course - Guerrero, for instance, shouldn't have his free agency deferred if he accrues his requisite six years of service time in his age-26 season - but this rule acts as a safeguard against bad-faith maneuvering. And by stripping teams of their incentive to stash MLB-ready prospects in the minors, the competition at the major-league level is bound to improve, too.
Jonah Birenbaum is theScore's senior MLB writer. He steams a good ham. You can find him on Twitter @birenball.