With spring training underway for all clubs, here's a look at the biggest question tied to each National League team heading into the season. Check out the American League edition published Monday.
Arizona Diamondbacks: Can MadBum regain ace status?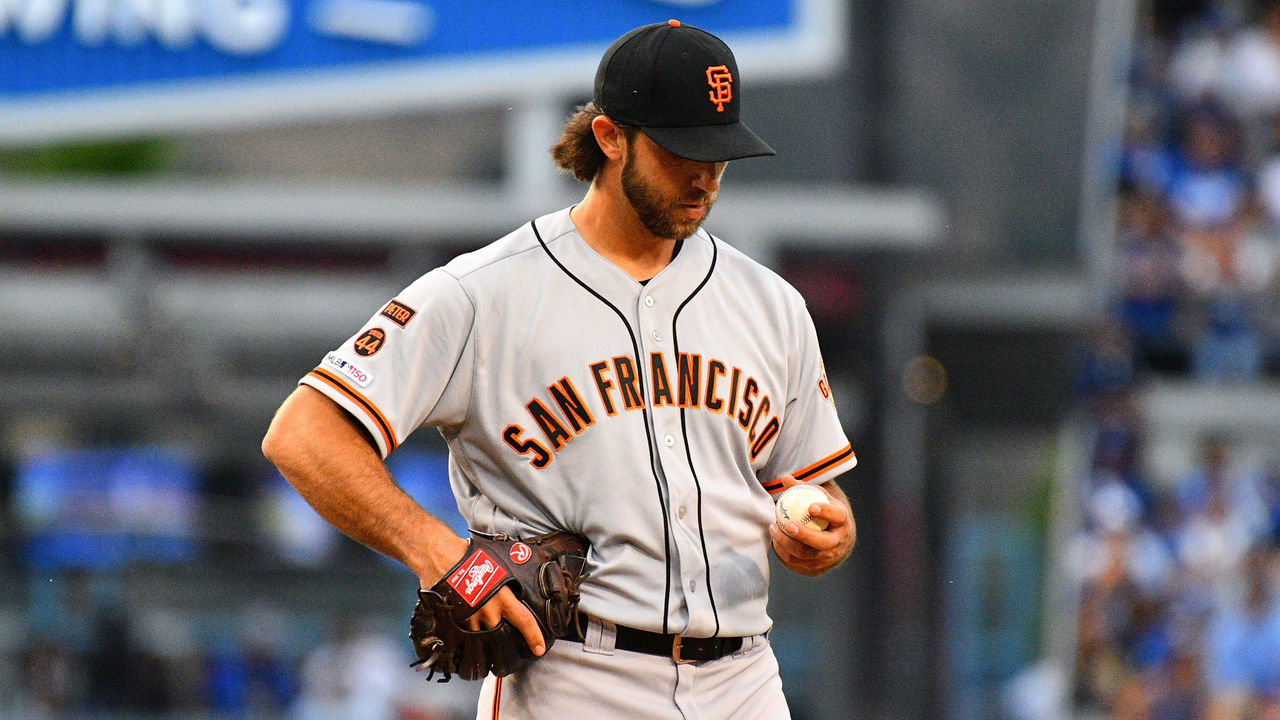 Steamer projections do not suggest the dry desert air will aid the return of vintage Madison Bumgarner. He's anticipated to throw around 200 innings, but there isn't a lot of confidence they'll be 200 good innings. If Bumgarner - who is only 30 - can turn back the clock, the Diamondbacks may be in a position to challenge for the NL wild card. But if his projections prove prescient, his five-year, $85-million contract could become a source of buyer's remorse sooner than later.
Atlanta Braves: Can Marcell Ozuna really replace Josh Donaldson?
Marcell Ozuna was productive during his tenure with the Cardinals, but he didn't quite reach the heights he did with the Marlins. That said, Braves fans have good reason to be intrigued by his addition. His batted-ball numbers in 2019 were bananas. He made hard contact 48% of the time last year, good for sixth-best among qualified major-league hitters. His BABIP, meanwhile, was a career-low .257. Ozuna got unlucky, which speaks to his .241 batting average. Though he can't play third base, he could easily be a viable replacement for Josh Donaldson in the lineup.
Chicago Cubs: Can they salvage the "dynasty" - and their relationship with Kris Bryant?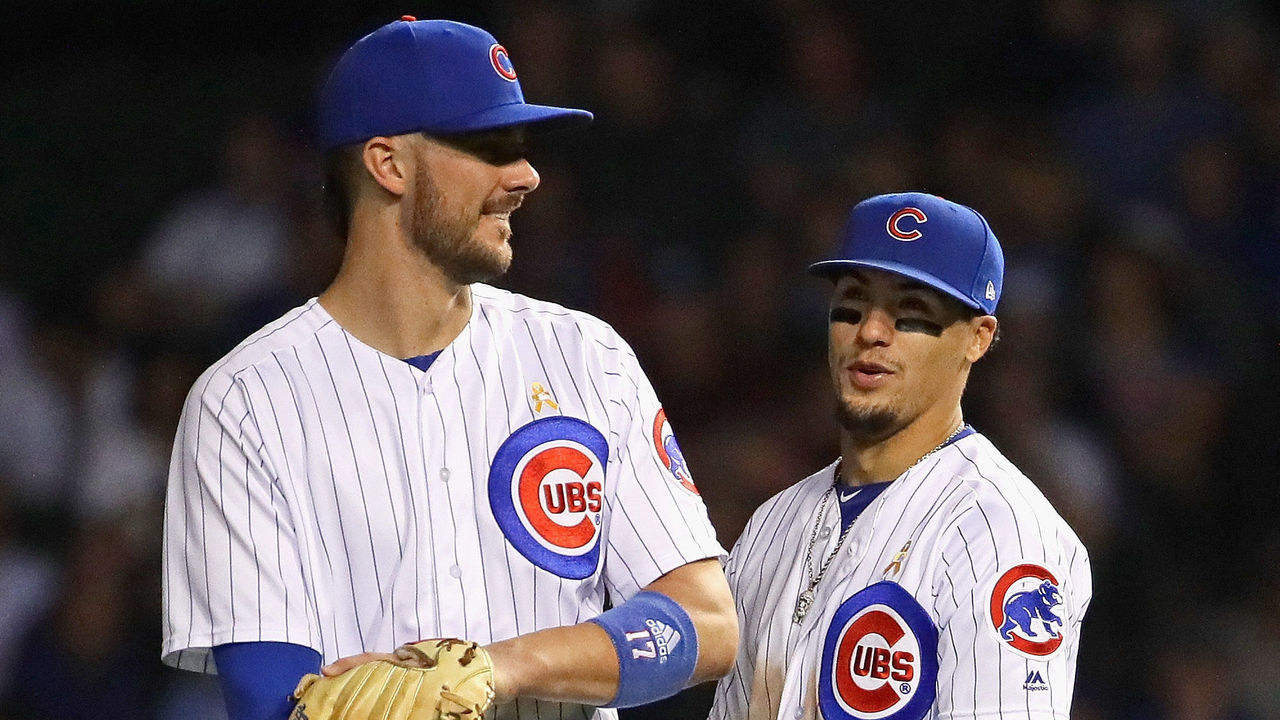 Kris Bryant has already won the NL Rookie of the Year and MVP awards during his relatively young career. He also played a key role in the Cubs' first World Series win in over a century, after which the team appeared poised to build a dynastic regime around an impressive core of young players. It hasn't gone according to plan. Bryant filed a service-time grievance against the club this offseason, a proceeding he eventually lost. Trade rumors have swirled, and a future without him in Chicago now seems more likely than anyone would have guessed even two years ago.
Cincinnati Reds: Are they ready to be favorites?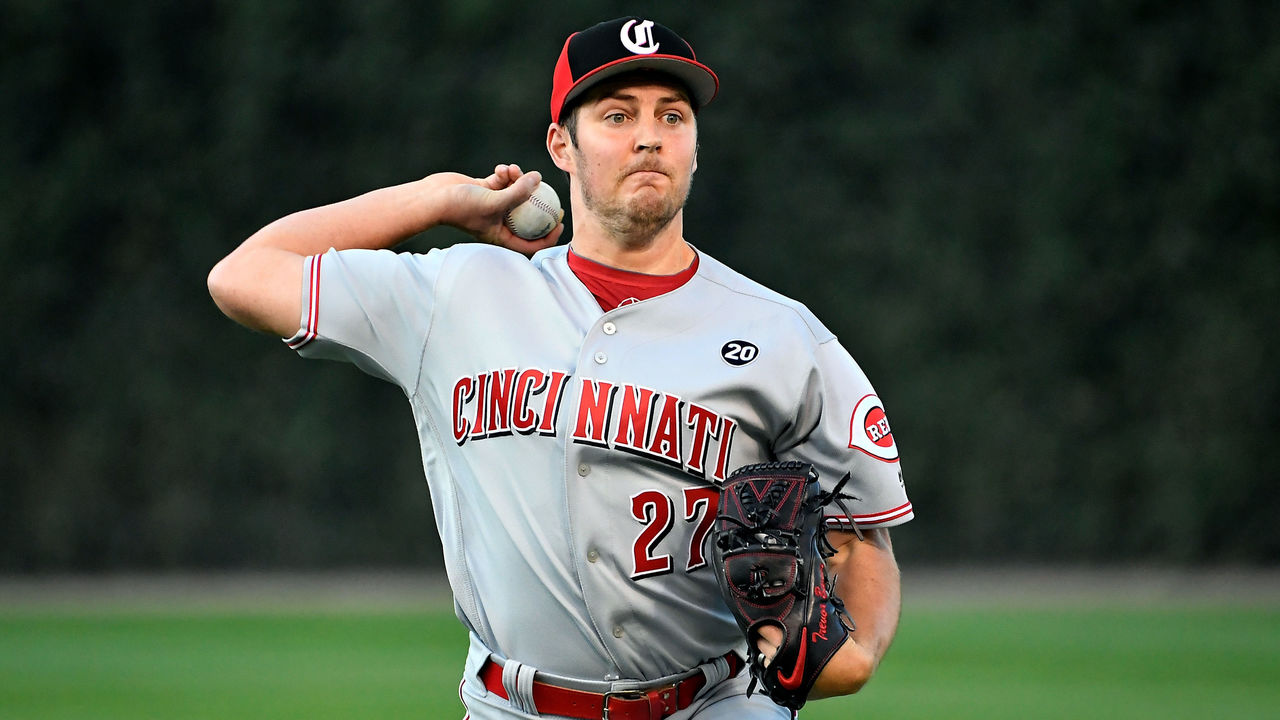 The NL's shiniest new toy is easily a revamped Reds team, which built upon a productive 2019 offseason by signing Mike Moustakas, Nick Castellanos, Shogo Akiyama, and Wade Miley. The club is also eyeing a full season with right-hander Trevor Bauer. Cincinnati's top rivals, meanwhile, have done very little, which is making the Reds the sexy pick to take the Central. Will they be able to sustain that excitement through spring and into the regular season, or will some of the seams show early? Joey Votto regressed in 2019, posting his worst pro season, and Eugenio Suarez is desperately working to be ready for Opening Day after suffering an offseason shoulder injury.
Colorado Rockies: Will Nolan Arenado be traded?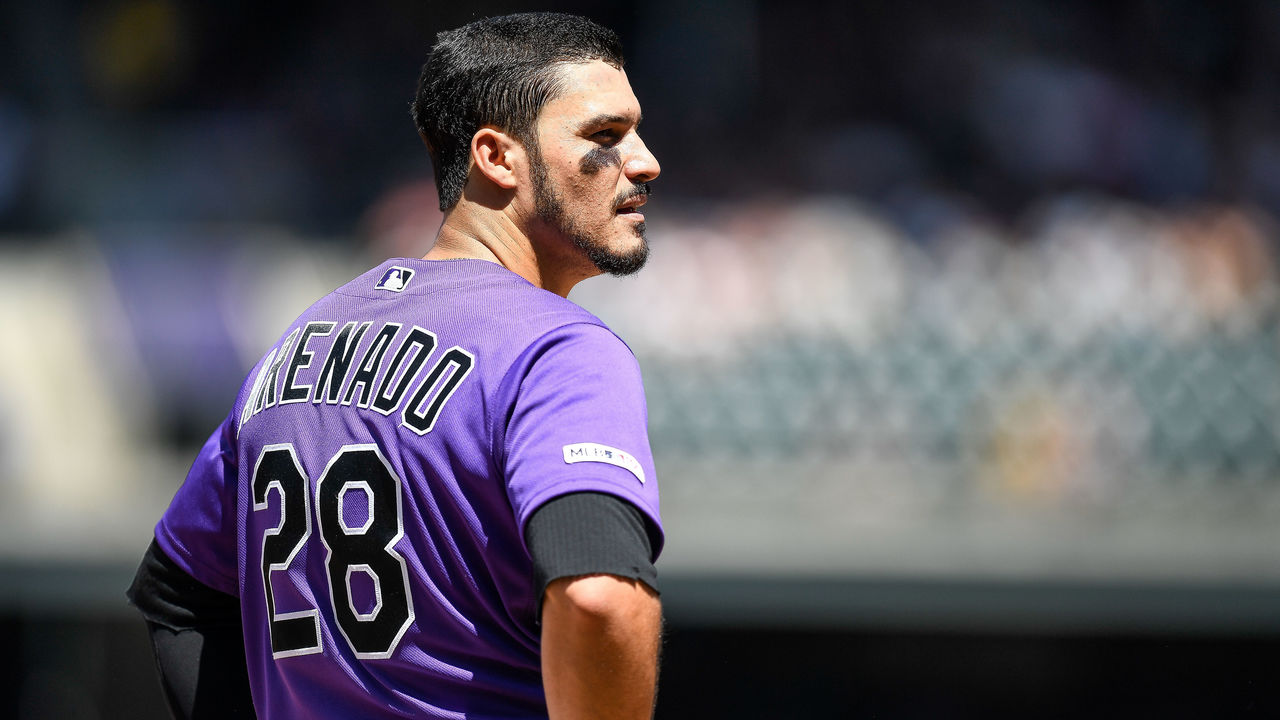 There probably won't be a clear answer to this one by the end of spring, but it's the storyline the Rockies won't be able to shake, particularly because they did very little to improve during the offseason. Arenado is the face of the franchise, yet a trade out of Colorado - something that seemed impossible a year ago following his monster contract extension - feels like an inevitability. But winning cures all. As disappointing as the Rockies were in 2019, they were a playoff team in 2018, and much of that season's roster remains intact.
Los Angeles Dodgers: Where does everyone fit?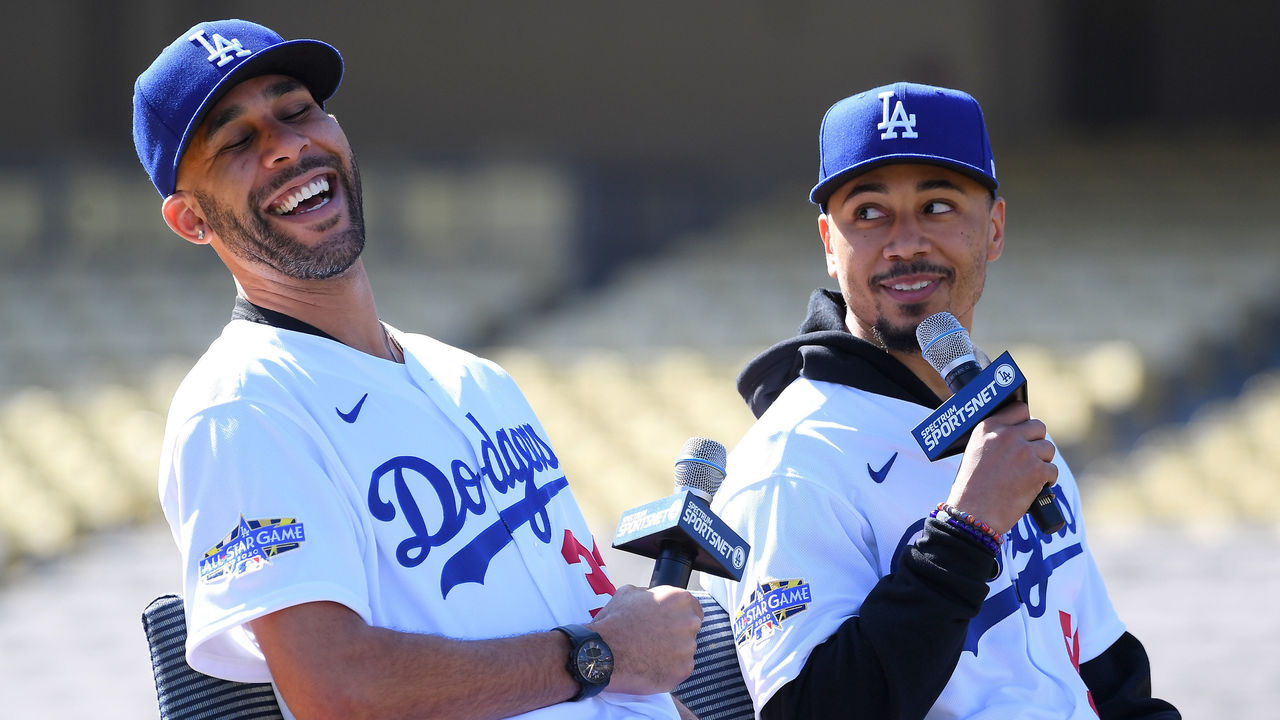 It's a good problem to have, but the Dodgers will have to move people around. Gavin Lux will probably get an opportunity to lock down a permanent gig at second base, which would shuffle Max Muncy to first and keep Cody Bellinger in the outfield. Mookie Betts will play every day, so Joc Pederson and A.J. Pollock are looking at a potential platoon scenario unless the former is ultimately traded. There's even more uncertainty around the rotation. Clayton Kershaw, Walker Buehler, and David Price are set, but the final two spots are up for grabs with Alex Wood, Julio Urias, Dustin May, Ross Stripling, Jimmy Nelson, and Tony Gonsolin in the mix. The Dodgers are deep.
Miami Marlins: How far along is this rebuild?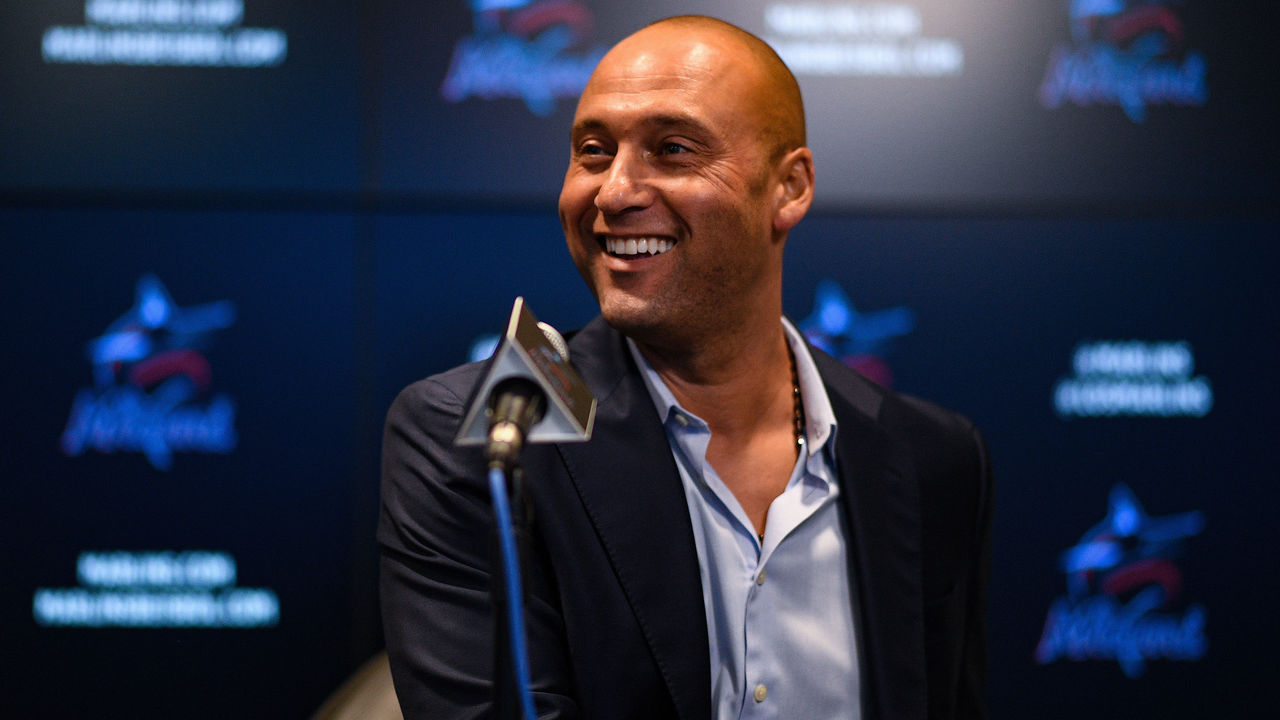 We're now a couple of years removed from the start of a multi-offseason fire sale, one that saw Derek Jeter's ownership group spark a top-to-bottom rebuild by jettisoning stars like Giancarlo Stanton, Christian Yelich, Marcell Ozuna, and J.T. Realmuto, among others. But after losing 98 games in 2018 and 105 contests in 2019 - and not posting a winning record since 2009 - are the Marlins any closer to being competitive? Already poised to open the season with a young pitching staff, Miami will feature a slew of prospects during spring camp - most notably 2019 first-round pick JJ Bleday, outfielder Victor Victor Mesa, and pitchers Braxton Garrett and Trevor Rogers. Sixto Sanchez, Jazz Chisholm, and Jesus Sanchez are also intriguing.
Milwaukee Brewers: Where will they find quality pitching depth?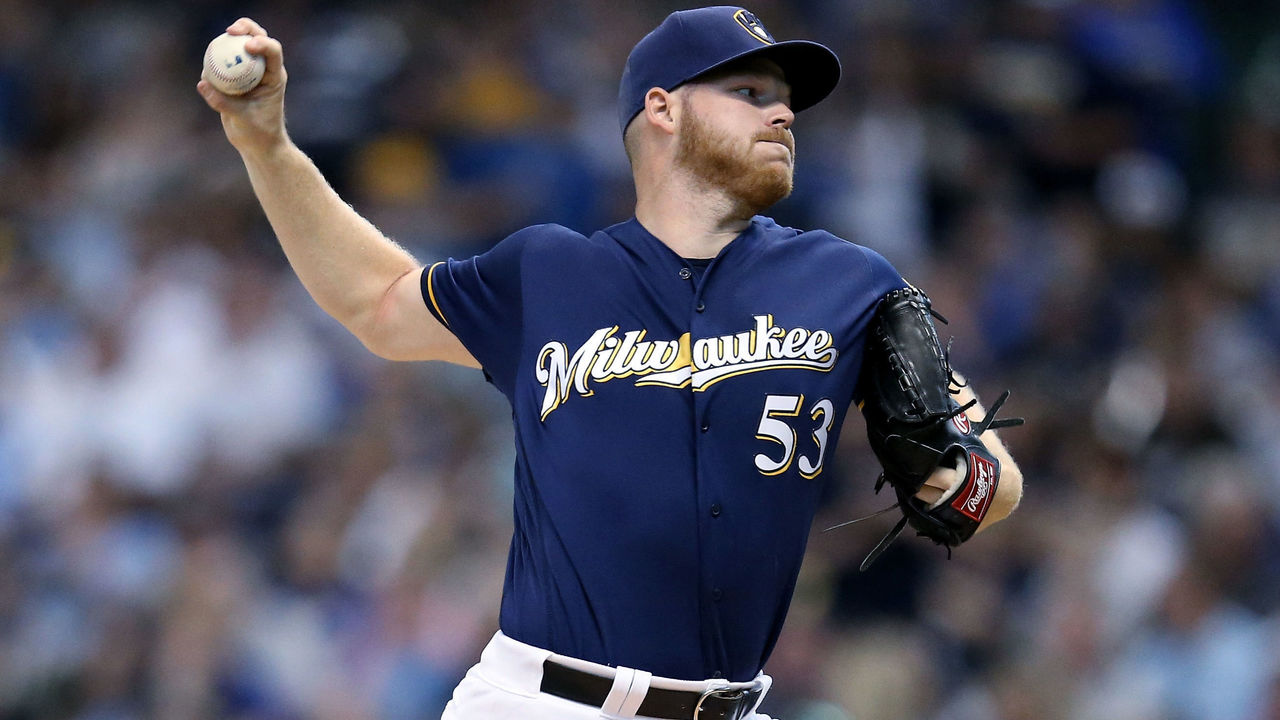 The Brewers saw plenty of roster turnover this offseason, bidding adieu to Mike Moustakas, Yasmani Grandal, Jimmy Nelson, and fan-favorite beefcake Eric Thames. Yet while the offense is still in relatively decent shape, the rotation is once again in disarray behind de facto ace Brandon Woodruff. Will free-agent signing Josh Lindblom be the answer? What happens if Adrian Houser, Eric Lauer, and Brett Anderson struggle? Corbin Burnes and Freddy Peralta could find their ways back into the rotation, but neither is a lock to succeed.
New York Mets: Can they justify PECOTA's enthusiasm?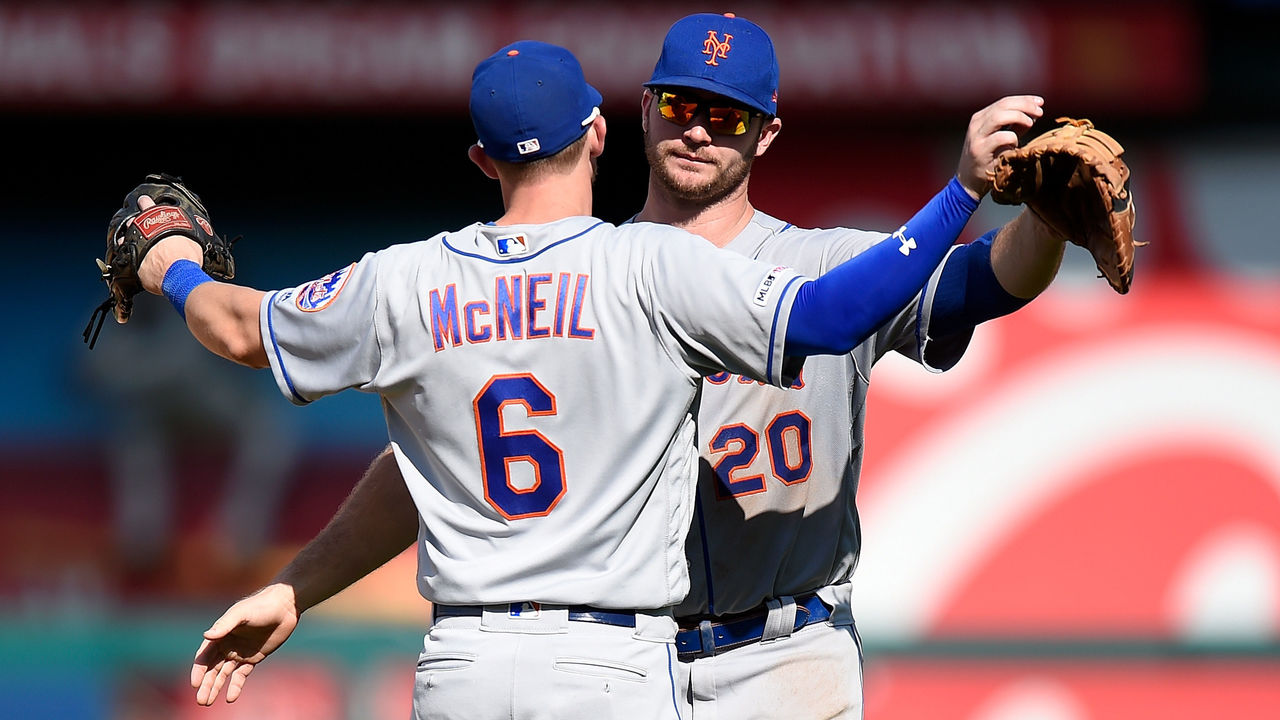 The Mets are projected to win the NL East in 2020, one year after a third-place finish that followed back-to-back fourth-place seasons. On paper, the Mets look good: Jeff McNeil, Michael Conforto, J.D. Davis, and reigning top rookie Pete Alonso lead the way offensively, with veterans like Robinson Cano and Wilson Ramos still kicking. Yoenis Cespedes could find his way back into the fold this season, too. The rotation - Jacob deGrom, Noah Syndergaard, et al. - is in a good spot despite losing Zack Wheeler to the Phillies. Still, the Mets have a long history of heartbreak. Fans might not be ready to buy into the optimism just yet.
Philadelphia Phillies: Can Jake Arrieta be an effective third option in the rotation?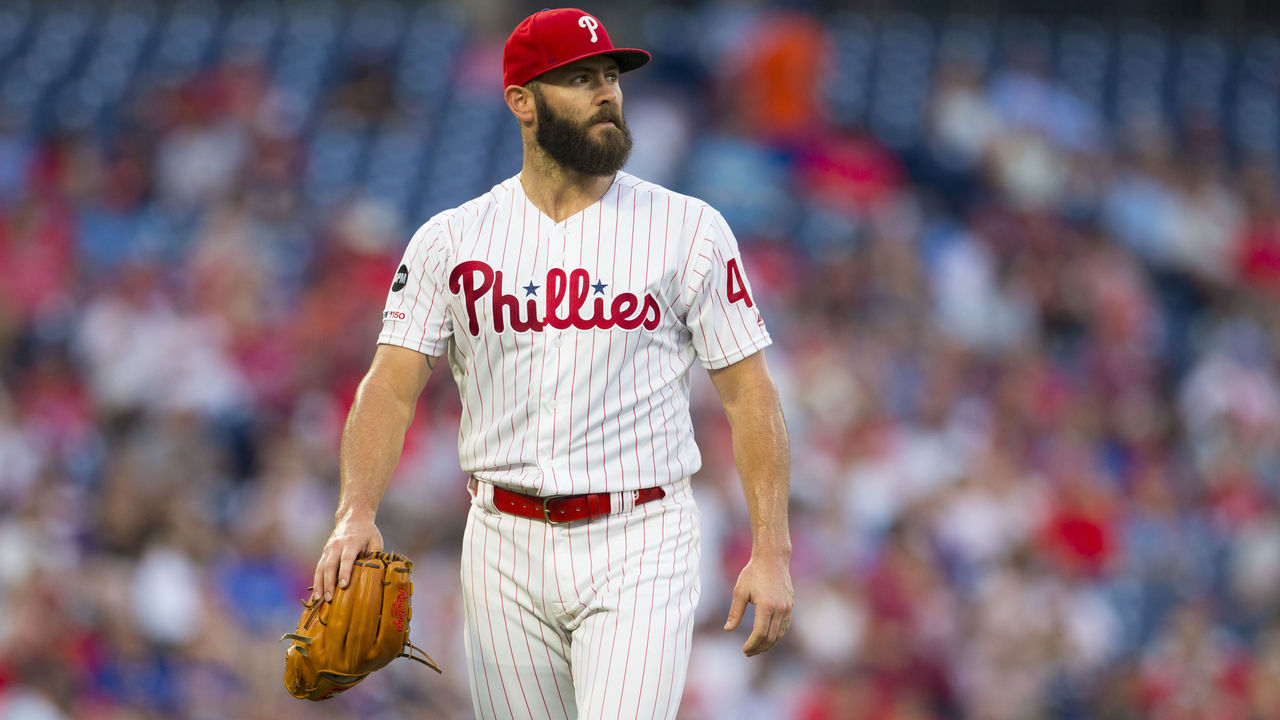 The Phillies lured Zack Wheeler away from the Mets to back up ace Aaron Nola. The rest of the rotation is in shambles. It will look considerably better if Jake Arrieta can have a healthy and productive spring after undergoing elbow surgery to remove a bone spur in August. If Arrieta continues his downward trajectory - his ERA has steadily ballooned from 1.77 in 2015 to 4.64 last season - this would-be contender will be lucky to sniff a wild card.
Pittsburgh Pirates: Who gets traded next?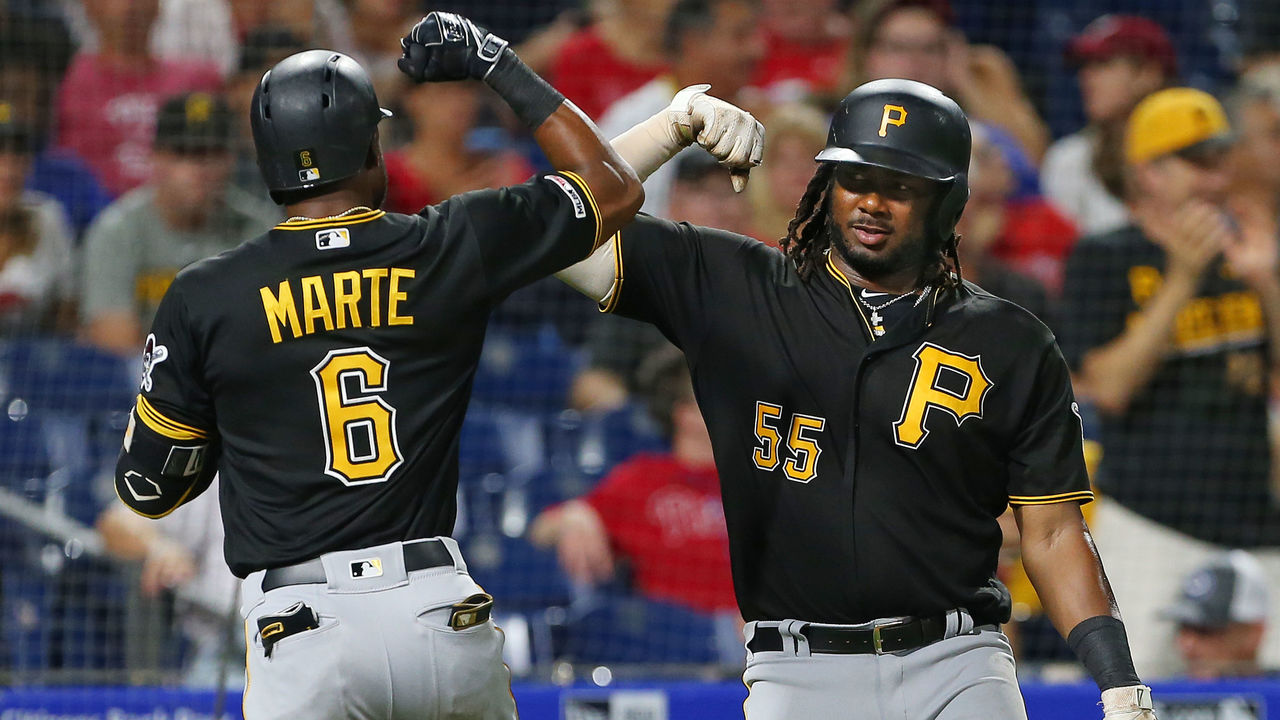 The trade sending Starling Marte to the Diamondbacks signaled the end of an era that began inching toward a conclusion when the Pirates shipped Andrew McCutchen and Gerrit Cole out of town in previous seasons. But that doesn't mean Pittsburgh is done. Right-handed starter Chris Archer and first baseman Josh Bell could theoretically yield decent returns. The former almost certainly won't be part of the long-term rebuild so he's more likely to move, but Bell is intriguing following his long-gestating breakout in 2019.
San Diego Padres: Is Manny Machado ready to rebound?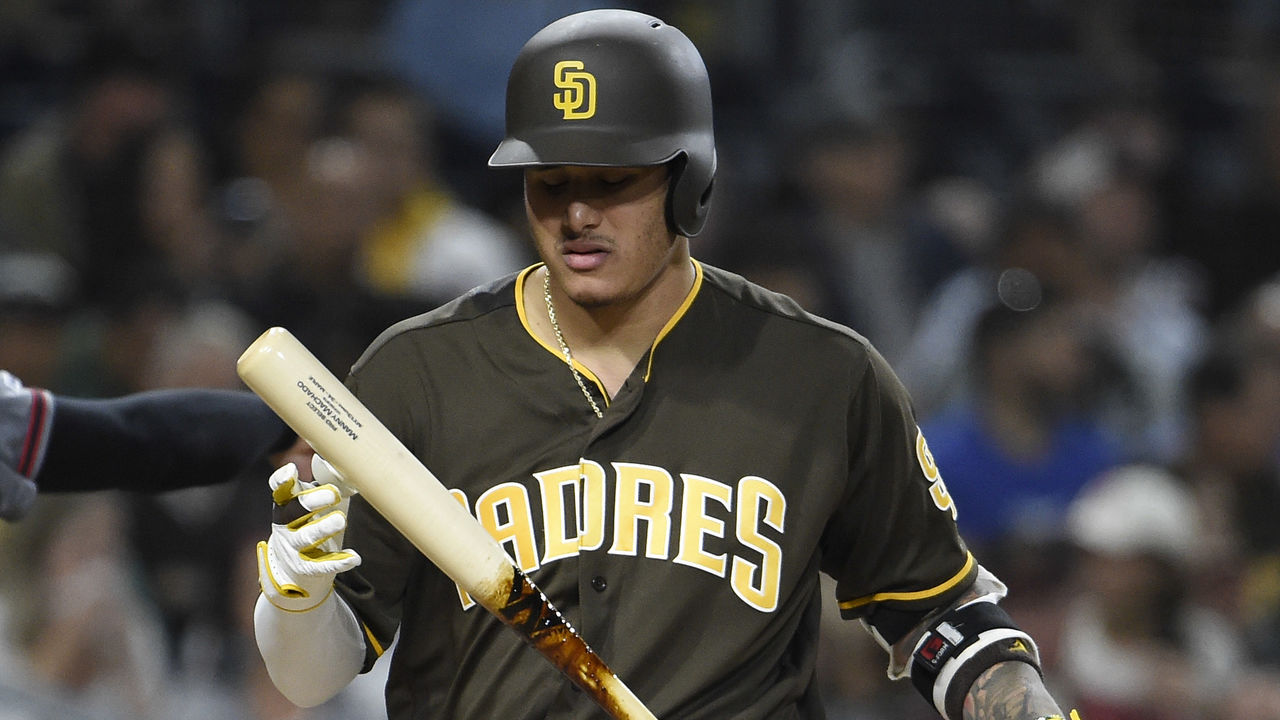 In the first season of a 10-year, $300-million contract, Machado hit .256/.334/.462 with 32 home runs and 85 RBIs. That's not bad, but it doesn't match the astronomical expectations that accompany such a monumental deal. Recently ranked by MLB.com as the 10th-best third baseman in the game, Machado has plenty to prove in 2020. His team desperately needs to take the next step for which he was supposed to be the catalyst.
San Francisco Giants: What does the future hold?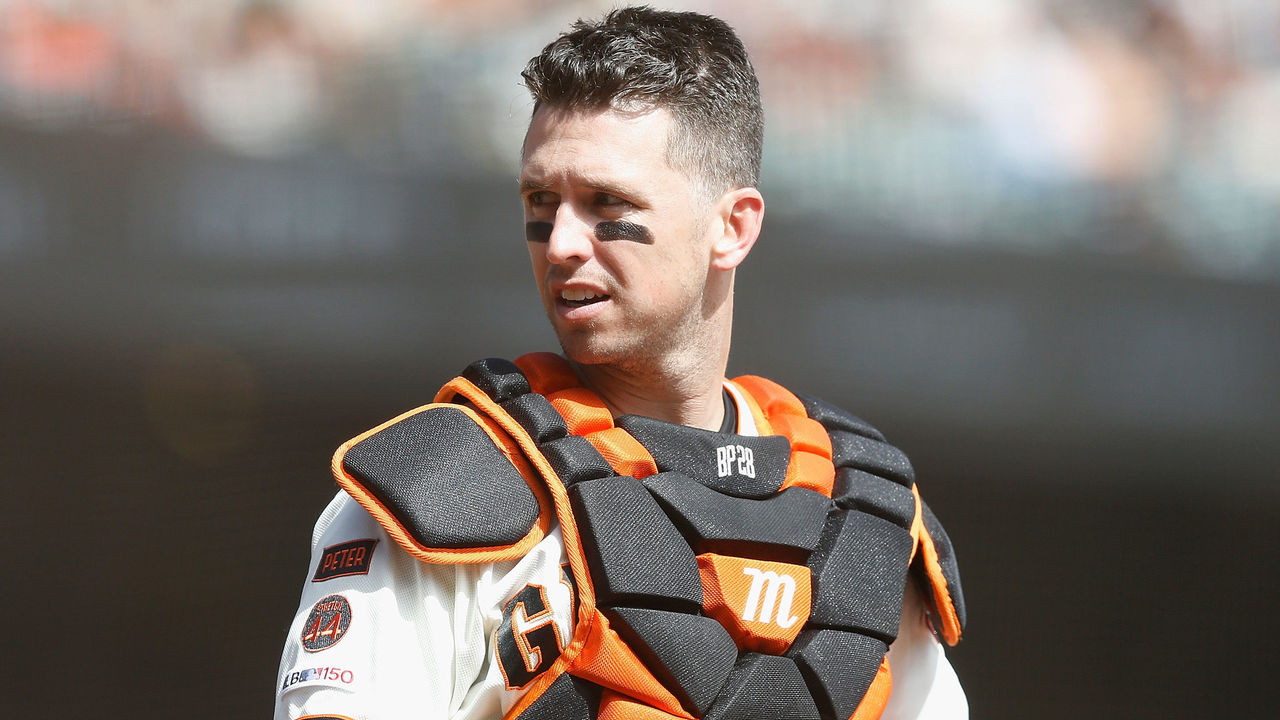 The Giants are in limbo. The old guard - minus Bumgarner - largely remains in the form of Buster Posey, Brandon Belt, Brandon Crawford, Johnny Cueto, and Jeff Samardzija, among others. Posey's heir apparent, Joey Bart, is looming, and 18-year-old Marco Luciano is an exciting youngster who could rise through the ranks relatively quickly. In the meantime, a reunion with fan favorite Hunter Pence will have to do.
St. Louis Cardinals: Are they deep enough to contend?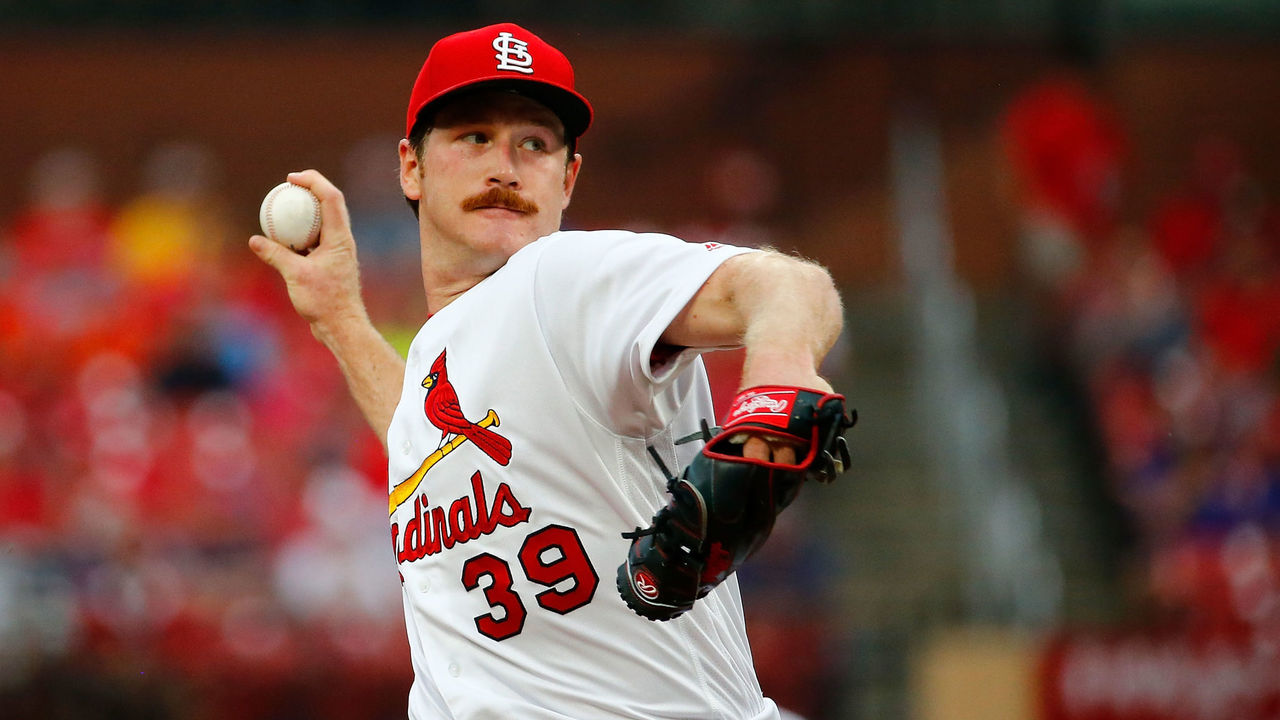 Miles Mikolas' forearm injury will keep him out of action for a month, and the lack of depth is already showing for a Cardinals club that mostly stood pat this winter. Carlos Martinez is tentatively set to return to the rotation, and the constantly injured Alex Reyes is an option to take over for Mikolas to open the season. What happens if either is ineffective or shelved? The same issue could haunt the offense. If Matt Carpenter doesn't rebound, will Paul Goldschmidt be able to carry the load? The Cardinals are banking on a lot of things going right this season, but the roster's foundations are creaky at best.
Washington Nationals: Will there be a World Series hangover?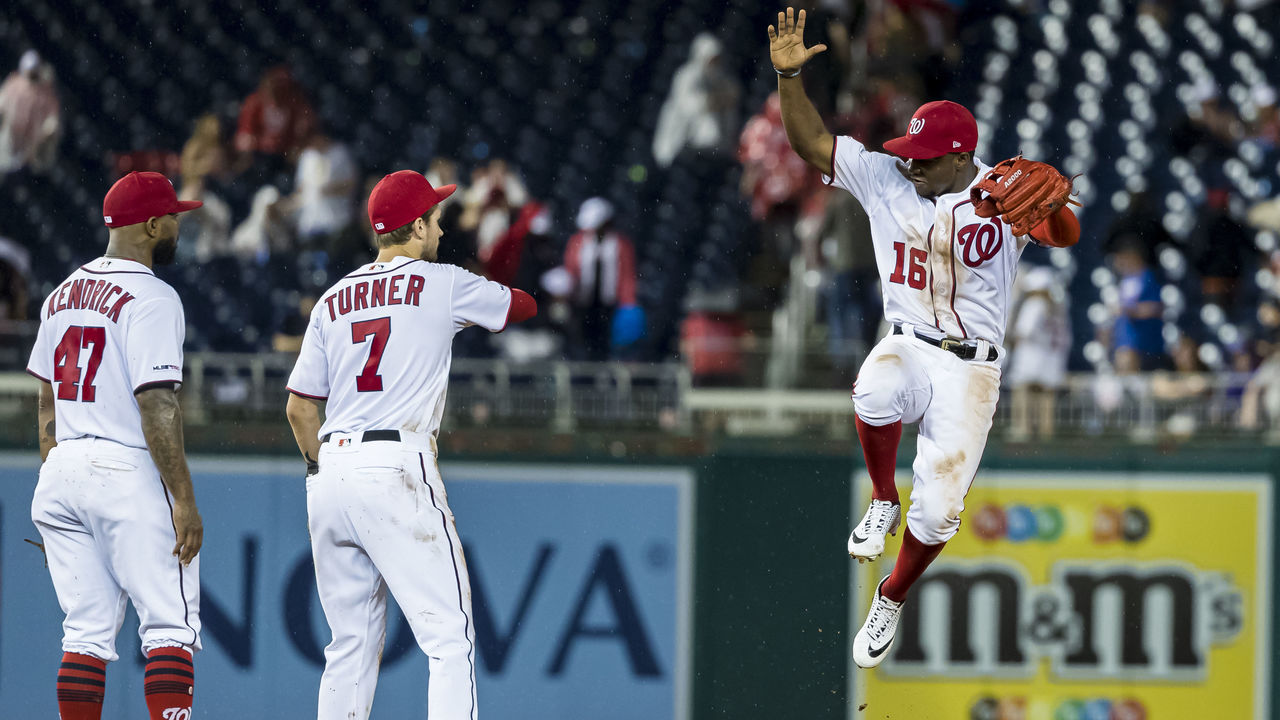 The Nationals are riding high after the franchise's first trip to the World Series resulted in a championship. There will be a bit of latitude following that landmark victory, especially after Anthony Rendon became the latest star to jump ship in free agency. The NL East will be tough sledding - even with Max Scherzer, Stephen Strasburg, and Patrick Corbin leading the way from the mound. But if outfielder Victor Robles can take another step forward and Carter Kieboom sticks as Rendon's replacement at third, maybe Washington will surprise.