Major League Baseball and the MLBPA issued a joint statement Friday, asserting no exemptions have been granted to players for the use of drugs such as human growth hormone, following a rumor that surfaced about Los Angeles Angels outfielder Mike Trout.
The MLB-MLBPA Joint Drug Prevention Program is administered independently and transparently by the parties' jointly appointed Independent Program Administrator (IPA). In his annual report, the IPA discloses pubicly the Therapeutic Use Exemptions (TUEs) granted to Players during the prior season. Since the inception of the Program, no Major League or Minor League player has ever received a TUE for, or otherwise received permission to use, Human Growth Hormone (HGH).
On Thursday, David Brosius, son of former player and coach Scott Brosius, claimed in an Instagram post that Trout takes HGH for a supposed thyroid condition and has found a loophole in order to use it. The post has since been deleted.
In a tweet that has also been deleted, Daniel Roberts of Yahoo Finance said Cincinnati Reds pitcher Trevor Bauer told him that Trout had an exemption from the league to use HGH for therapeutic use.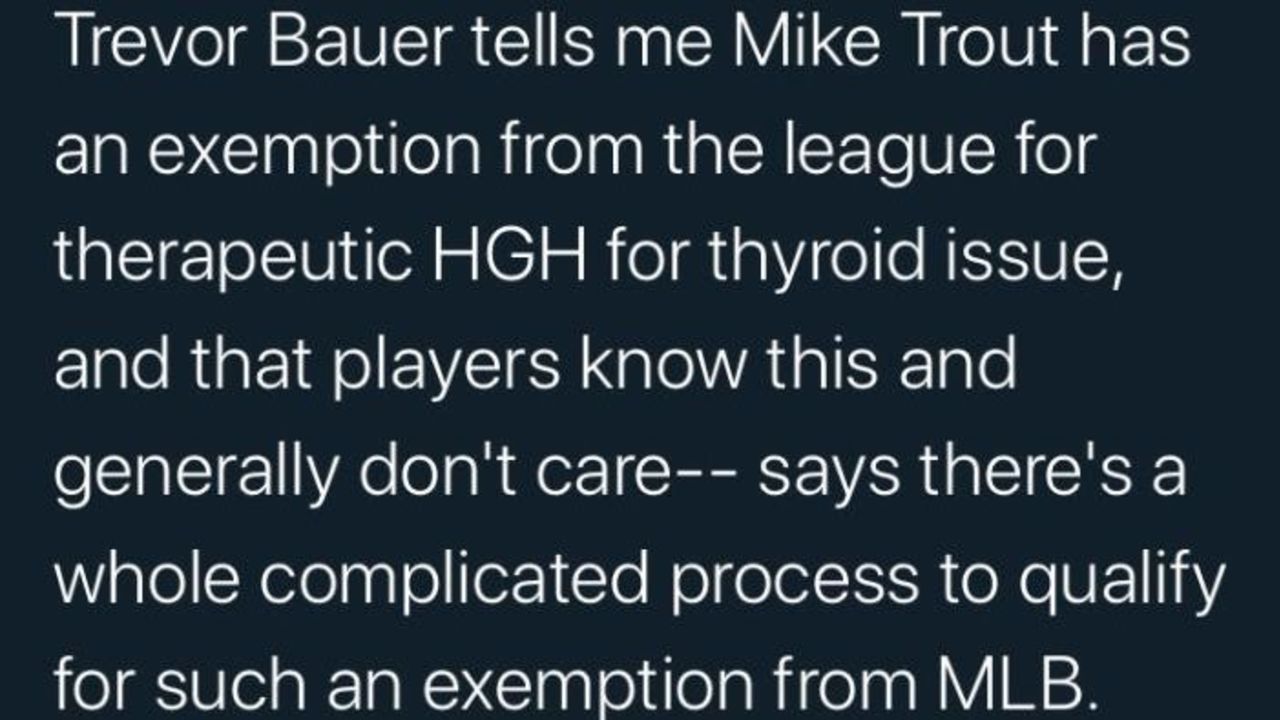 Bauer confirmed in a tweet that he has no knowledge of Trout's "specific situation" but did discuss the possibility of him using a therapeutic usage exemption.