Baseball's annual winter meetings are arriving just in time to keep the hot stove toasty after a busy end to November. While the top names in free agency remain available, some significant players have already been locked up, which is a welcome change after two offseasons that moved at a glacial pace. Whether that means the winter meetings will wind up being a hotbed of activity remains to be seen.
Here are the most important figures to watch in San Diego from Sunday through Thursday:
Scott Boras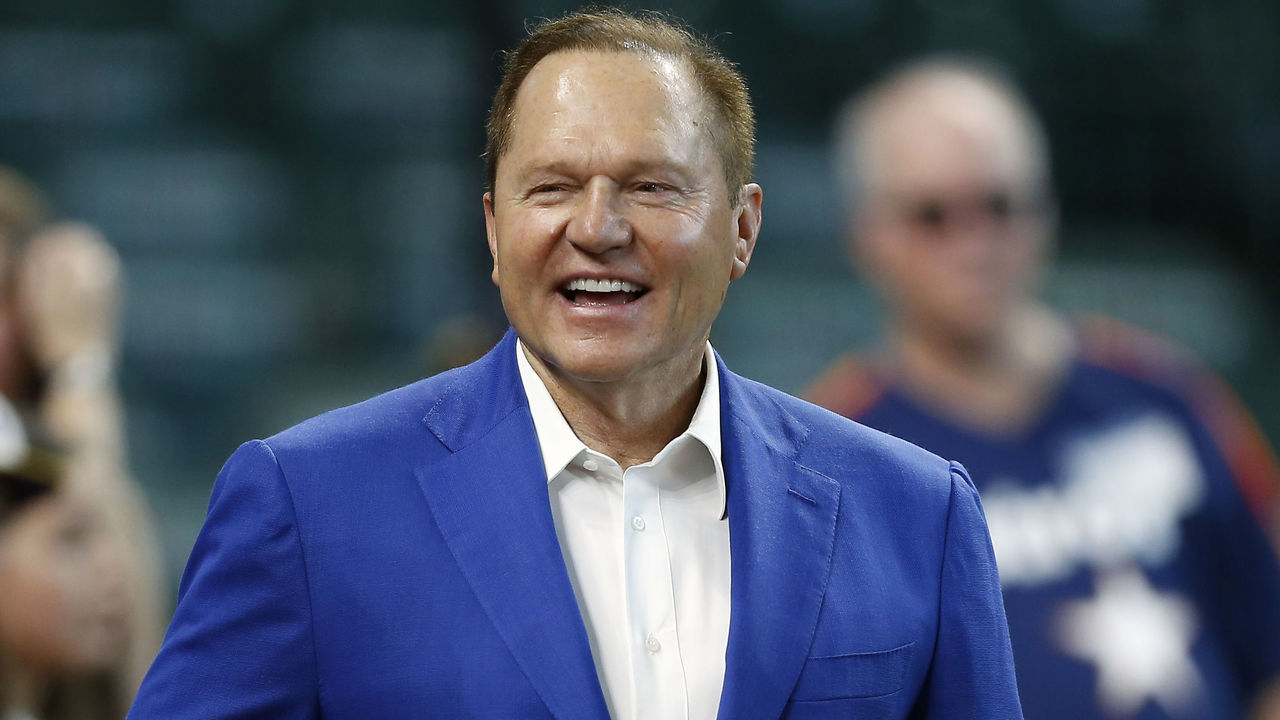 Intrigue at the winter meetings begins and ends with super-agent Boras because he's a lock to give a good quote while wheeling and dealing to get his clients a major payday. He's even more central this year based on the sheer volume of high-end free agents he's representing. Anthony Rendon, Gerrit Cole, Stephen Strasburg, Hyun-Jin Ryu, Nicholas Castellanos, and Dallas Keuchel each count on Boras' expertise to maximize their salaries. With Mike Moustakas already signed to a new deal, Boras may not hold his clients back until the last possible moment, either.
Josh Donaldson & Madison Bumgarner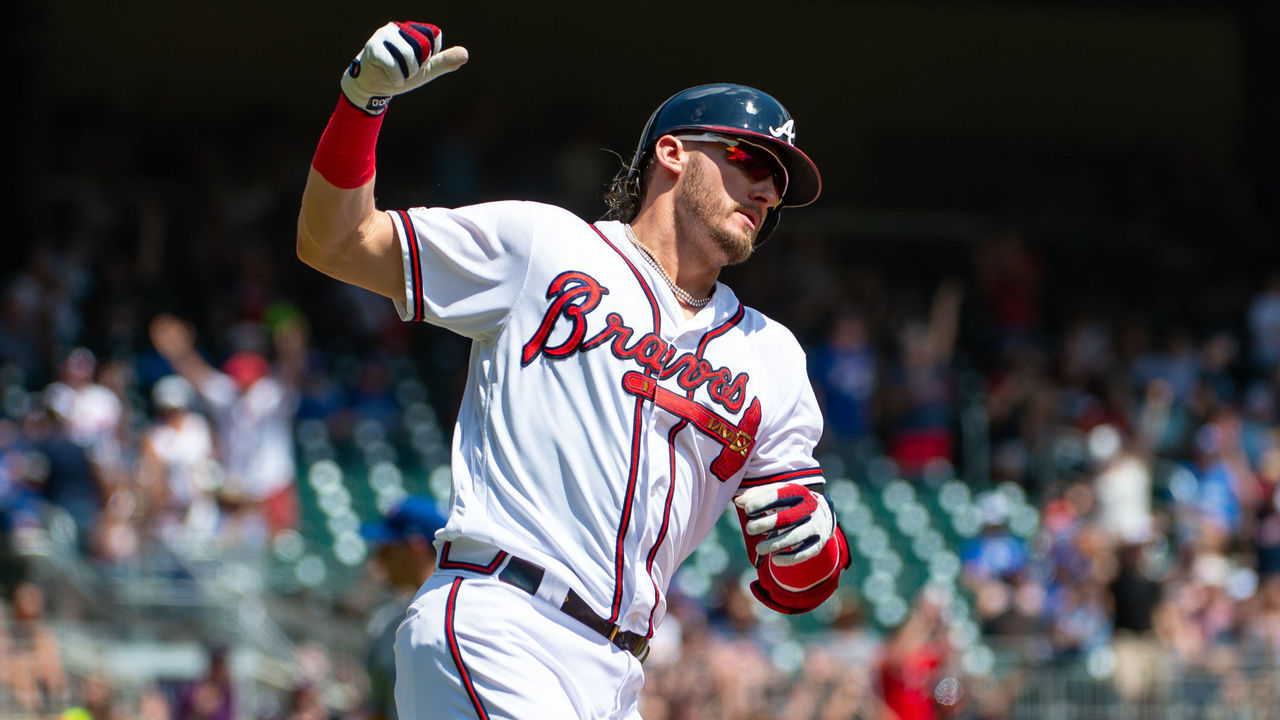 If Boras' tactics and theatrics grow tiresome, the secondary market may heat up. The two most coveted free agents on the market who aren't under Boras' watch are Donaldson and Bumgarner. Even with draft-pick compensation attached, both players should have plenty of interested suitors.
Donaldson showed that he can still produce at the highest level when healthy. He mashed 37 home runs last season and, more importantly, played in 155 games. After settling for a one-year, prove-it deal with the Braves, he should command a multi-year contract from a team in need of some serious thump from the hot corner.
Bumgarner is suddenly atop the free-agent pitcher crop not managed by Boras after Zack Wheeler signed his massive deal earlier this week. At the time, there were rumblings that the market for MadBum was reaching a fever pitch similar to Wheeler's, so it's likely a move is coming sooner than later. It's hard to believe that Bumgarner is only 30, as it seems like he's been around forever thanks to him debuting as a 19-year-old in 2009.
At one point - probably around the time he earned NLCS and World Series MVP honors in 2014 - it looked like he would claim a king's ransom whenever he hit the open market. Injuries - dirtbike related and otherwise - have put a hitch into those expectations, though he is coming off his most effective and healthy season in years.
Rob Manfred and Tony Clark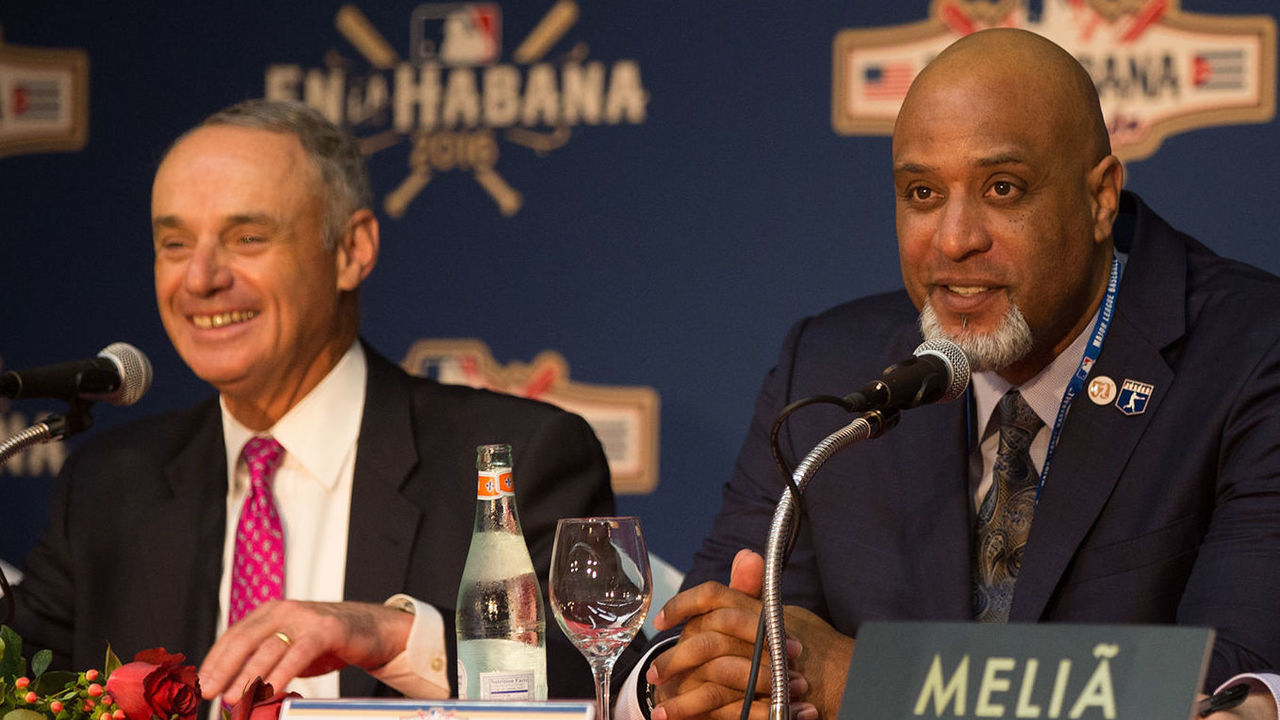 While all eyes will be squarely focused on transactions - both real and imagined - growing tensions between the league and the players' union cannot be ignored. Commissioner Manfred wants to cut a bunch of minor-league affiliates and restructure the whole system, which would mean fewer jobs to go around.
That is only one of many areas of conflict between MLB and the MLBPA. The current CBA expires after 2022, and Manfred seems reluctant to even entertain concerns related to tanking, slowed free agency, qualifying offers, and more. And that's not accounting for rule changes that Manfred could - and probably will - unilaterally put into motion without needing union approval.
While opposition from both sides doesn't guarantee a work stoppage, the spectre of its possibility is looming larger. Will Tony Clark draw a firm line in the sand or will Manfred's resolve prove too strong?
There's more. In the wake of Los Angeles Angels pitcher Tyler Skaggs' death and the subsequent revelation that it was due to opioids, baseball's had no choice but to establish a new policy with respect to how it deals with substance abuse. Progress has been made, and it seems like Clark's in agreement with medical experts that the league should focus more on treatment than punishment. No official policy has been announced, but the goal has long been to have one in place by the end of the year.
Executives facing massive pressure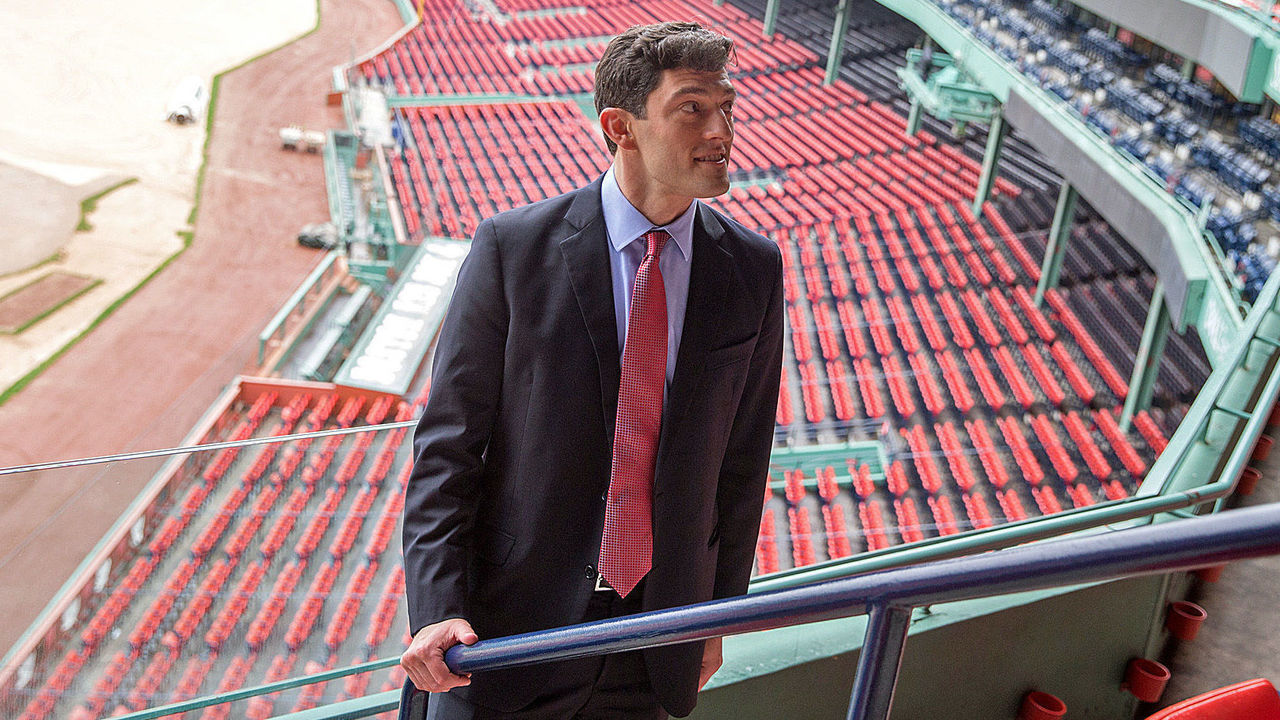 Chaim Bloom: The Red Sox missed the playoffs a year after winning the World Series and kicked Dave Dombrowski to the curb. Now, Bloom is heading baseball ops, and he's tasked with keeping the club afloat for the foreseeable future. Will he pull the trigger on a trade for Mookie Betts or find a buyer for David Price?
A.J. Preller: With an ultimatum in place to win now (or else HEADS WILL ROLL), Preller can't rest on his laurels, and so far he hasn't. The Padres have signed Drew Pomeranz and swung deals to acquire Trent Grisham, Jurickson Profar, and, most recently, Tommy Pham. That's probably not enough, but it's a start. The Padres have said they're priced out of the Strasburg sweepstakes, yet that's exactly the sort of signing the club needs. If Preller's job is on the line, he might as well take the biggest possible swing.
Billy Eppler: The Angels didn't hire Joe Maddon to be the new skipper just for Mike Trout to miss the playoffs for the seventh time in eight seasons. Los Angeles needs help on the mound and at various offensive positions. Translation: Eppler has his work cut out for him. Signing Gerrit Cole would be a major boon, especially with Shohei Ohtani presumably returning to his two-way role in 2020 and Dylan Bundy joining the rotation via trade, but it's not enough. Yes, Eppler and Co. managed to extend Trout for what could be the rest of his career, but if the Angels can't surround him with a competitive roster, it will be a shameful display that will forever taint this regime's legacy.
Farhan Zaidi: Hiring Gabe Kapler to be the bench boss was not exactly greeted with open arms by the Giants' fan base, so Zaidi finds himself in an unenviable position. San Francisco can no longer rely on residual goodwill from the three championships they won last decade. It's time for forward progress, which won't be easy considering how many aging veterans still populate the roster. As such, the Giants should probably resist a reunion with Bumgarner unless the terms are extremely favorable. If the team flounders for an extended period, Zaidi may not stick around long enough to witness a potential return to glory.
Brian Cashman. When was the last time the Yankees made a major free-agent splash? Cashman has been more likely to swing a big trade than loosen the purse strings in recent years. And while his job status is probably fairly secure, the Yankees just went an entire decade without playing in a World Series for the first time since the 1910s. The Yankees need rotation help more than anything, and they should absolutely be in the hunt for either Cole or Strasburg. It will be disappointing if they come up empty-handed.
Jerry Dipoto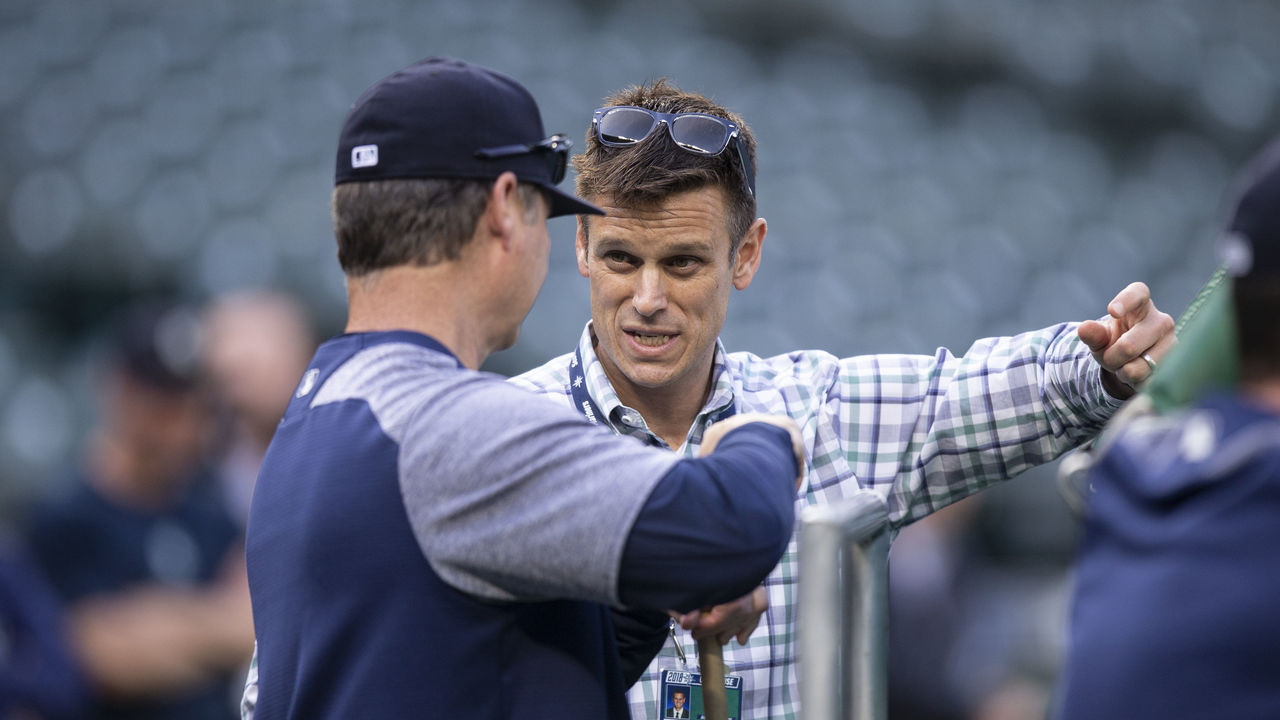 The Mariners GM isn't under the same kind of pressure, but that doesn't mean Dipoto will sit on his hands. Heck, just last year he was swinging deals from a hospital bed after a health scare. Seattle has been curiously quiet apart from signing Carl Edwards Jr. and extending first-base prospect Evan White, so it's likely the calm before the storm.
Players like Kyle Seager, Dee Gordon, and Mitch Haniger have all been floated as potential trade chips this offseason while Domingo Santana and Tim Beckham were non-tendered and Omar Narvaez was already dealt.
Dipoto has only been at the helm since 2015, so his job isn't in jeopardy yet, but if the team doesn't make forward progress soon - the Mariners haven't been to the postseason since 2001 - there may be a reckoning. Expect Dipoto to work out a move before the meetings end even if the expectation is a "relatively quiet" week, according to Ryan Divish of the Seattle Times.
Astros' front office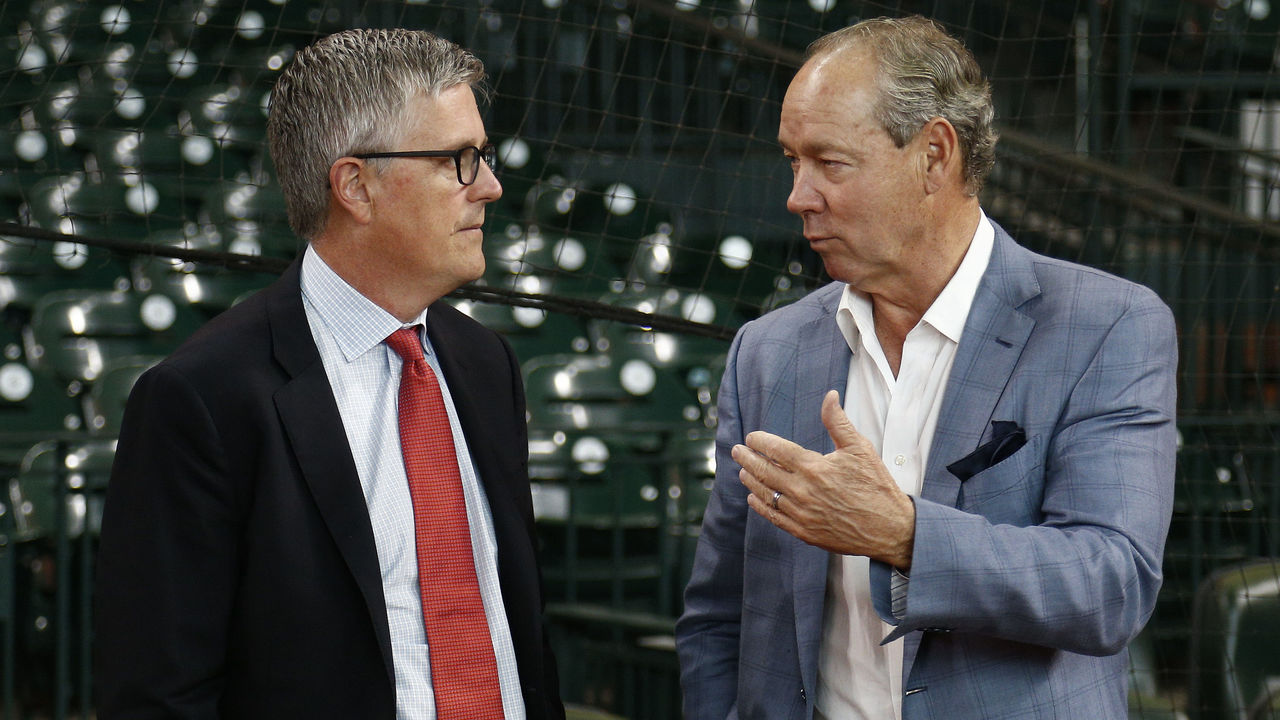 While general manager Jeff Luhnow and owner Jim Crane would prefer it if everyone would suddenly forget about the various controversies facing the club - sign stealing, taunting female journalists, Crane avoiding reporters with the help of a police escort - they're not going away anytime soon.
Baseball's investigation into all things Astros has yet to have a formal or official conclusion, but the whole thing has been a PR disaster. Chances are, Manfred and the commissioner's office will wait until a quieter time in the new year to drop the hammer, but the club's various misdeeds - and stunning lack of self-awareness - will be the elephant in the room whenever Houston becomes the topic of conversation.
The Astros went from plucky underdogs, at least on the surface, to bigger villains than the Yankees in no time flat.