Find line reports, best bets, and subscribe to push notifications in the Betting News section.
The Houston Astros might not even reach the 2019 World Series, but we now know they're the favorites to win in 2020.
If it seems incredibly early to bet on next season's World Series before this year's Fall Classic has even started, that's because it is. But with the 2020 odds released, it's never too early for a bit of window shopping.
| TEAM | ODDS |
| --- | --- |
| Houston Astros | 5-1 |
| Los Angeles Dodgers | 6-1 |
| New York Yankees | 6-1 |
| Atlanta Braves | 10-1 |
| Boston Red Sox | 12-1 |
| Washington Nationals | 14-1 |
| Cleveland Indians | 14-1 |
| St. Louis Cardinals | 18-1 |
| Philadelphia Phillies | 20-1 |
| New York Mets | 20-1 |
| Chicago Cubs | 20-1 |
| Milwaukee Brewers | 20-1 |
| Tampa Bay Rays | 20-1 |
| Minnesota Twins | 20-1 |
| Oakland Athletics | 30-1 |
| Arizona Diamondbacks | 50-1 |
| San Diego Padres | 50-1 |
| Chicago White Sox | 60-1 |
| Toronto Blue Jays | 80-1 |
| Colorado Rockies | 100-1 |
| San Francisco Giants | 100-1 |
| Los Angeles Angels | 100-1 |
| Texas Rangers | 100-1 |
| Pittsburgh Pirates | 200-1 |
| Seattle Mariners | 300-1 |
| Miami Marlins | 1000-1 |
| Baltimore Orioles | 1000-1 |
| Detroit Tigers | 1000-1 |
| Kansas City Royals | 1000-1 |
Houston Astros (5-1)
You could've gotten the Astros at 3-1 to win the 2019 World Series at the start of the playoffs, so where's the value in grabbing them at 5-1 for next season? A lot can happen between now and then, so there's no sensible argument for making this bet. The Astros are built to contend for years to come, but Gerrit Cole will likely be pitching elsewhere next season and there's no way this line shortens anytime soon, so please stay away.
Los Angeles Dodgers (6-1)
What will the Dodgers' rotation look like next year? How much money are they willing to pay Hyun-jin Ryu in free agency after he struggled through the final month of the season? Is Julio Urias ready to move into the rotation? How will Clayton Kershaw rebound from another postseason collapse? Will L.A. take a run at Gerrit Cole? There's a lot we need to know about the Dodgers before justifying a future bet at these short odds.
Boston Red Sox (12-1)
Red Sox chairman Tom Werner has made it clear he wants to cut the team's payroll, which could make Boston's search for a new general manager more difficult. Whoever takes the job will be expected to turn things around in a hurry, but how much will they be able to spend? How will they replace J.D. Martinez should he elect to opt out of his deal? What sort of rotation help can they afford to bring in? Stay far away from the Red Sox at 12-1.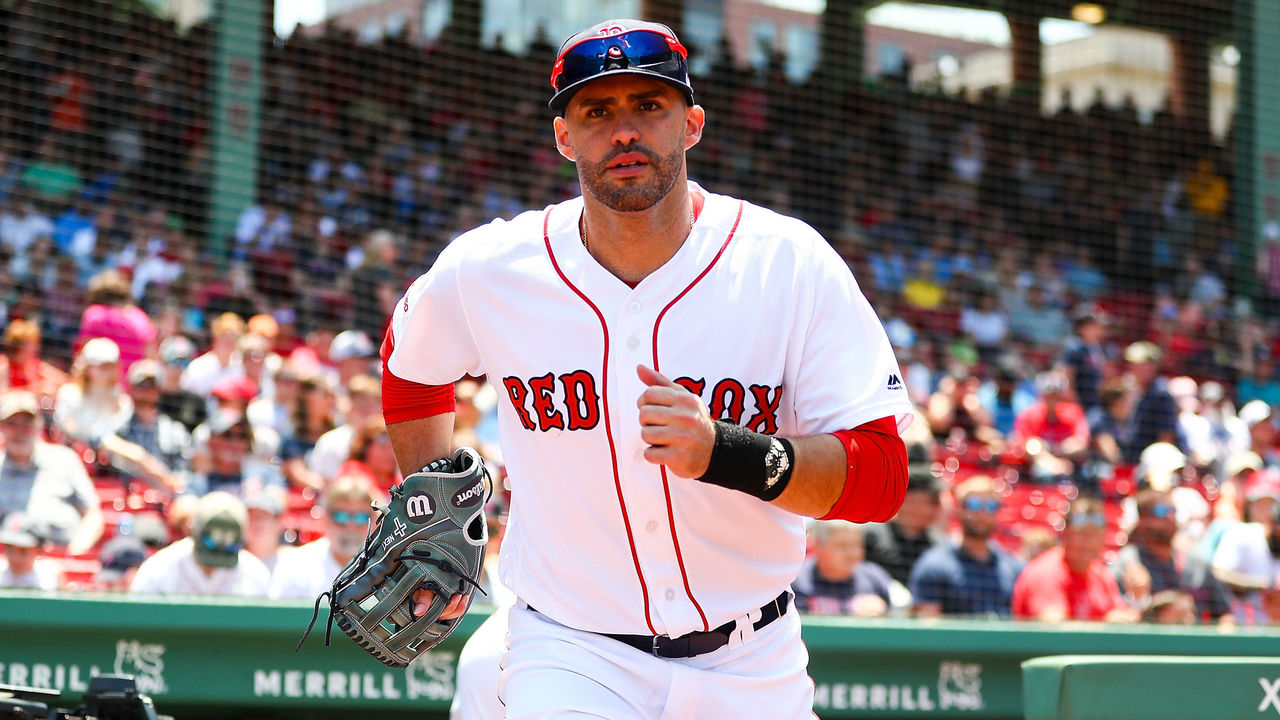 Washington Nationals (14-1)
2019 feels like an all-in year for the Nationals, who could look very different next season. Anthony Rendon will be the most prized hitter on the free-agent market, while it's been heavily speculated that Stephen Strasburg will opt out of his deal. They have a terrific young core, but it's hard to imagine them getting back to the World Series should they lose both those guys.
New York Mets (20-1)
From July 25 to the end of the season, the Mets posted a 40-21 record as their lineup finally started to pull its weight. They boast an impressive crop of young hitters, including Michael Conforto and NL ROY candidate Pete Alonso, to go with a strong rotation, though Zack Wheeler will likely be pitching elsewhere next season. This team is a couple of shrewd moves away from a potential NL East crown ... and possibly much more.
Tampa Bay Rays (20-1)
An injury to Tyler Glasnow derailed what was shaping up to be a potential Cy Young season. He's healthy now and will be an integral part of a Rays rotation - which includes Blake Snell, Charlie Morton, Yonny Chirinos, and Ryan Yarbrough - that could be the best in baseball in 2020. Tampa's lineup is beaming with potential as well. Austin Meadows is a bonafide superstar, Tommy Pham is criminally underrated, and Brandon Lowe and Willy Adames are only going to get better.
San Diego Padres (50-1)
There's a lot to like about the Padres' pitching staff. Dinelson Lamet was marvelous after returning from Tommy John surgery, Chris Paddack might be the most electrifying young pitcher in the game, and Joey Lucchesi and Cal Quantrill both boast impressive stuff. They're loaded with young talent in their lineup and have no shortage of top prospects forcing their way through. Signing Strasburg, who's from San Diego, could make them legitimate contenders.
Chicago White Sox (60-1)
The White Sox are further away than most on this list but they have a ton of money to spend should they choose. If they were to lure in someone like J.D. Martinez, while getting big steps forward from highly touted prospects like Eloy Jimenez, Dylan Cease, and Luis Robert, it could be quite the season on the South Side.
Los Angeles Angels (100-1)
Can Joe Maddon, the Angels' new manager, orchestrate a Cubs-like turnaround? A healthy Shohei Ohtani would go a long way, as would a breakout rookie campaign from future superstar Jo Adell. The Angels desperately need some rotation help though. Gerrit Cole, anyone?
Alex Moretto is a sports betting writer for theScore. A journalism graduate from Guelph-Humber University, he has worked in sports media for over a decade. He will bet on anything from the Super Bowl to amateur soccer, is too impatient for futures, and will never trust a kicker. Find him on Twitter @alexjmoretto.