What's better than a winner-takes-all baseball game? How about two of them in the same day?
With everything on the line in both National League Division Series, each team is going with its best arm to get the job done. There really isn't a bad choice among the four starting pitchers, making these games must-see television.
Here, we rank Wednesday's four starters from best to (a very relative) worst.
1. Stephen Strasburg, Nationals
While the Nationals have endured historically bad results in the playoffs, Strasburg has always been a beacon of light.
He owns a 0.64 ERA over 28 career postseason innings, and he's been Washington's most effective pitcher this October. Without him tossing three scoreless innings in relief of Max Scherzer, the Nationals probably don't escape the wild-card game against the Brewers.
He followed that up with a ridiculous six innings in Game 2 against the Dodgers. Strasburg took a no-hitter into the fifth and struck out 10 batters while allowing just one run on three hits.
With another strong outing, he'll cement his status as one of baseball's preeminent playoff pitchers.
2. Walker Buehler, Dodgers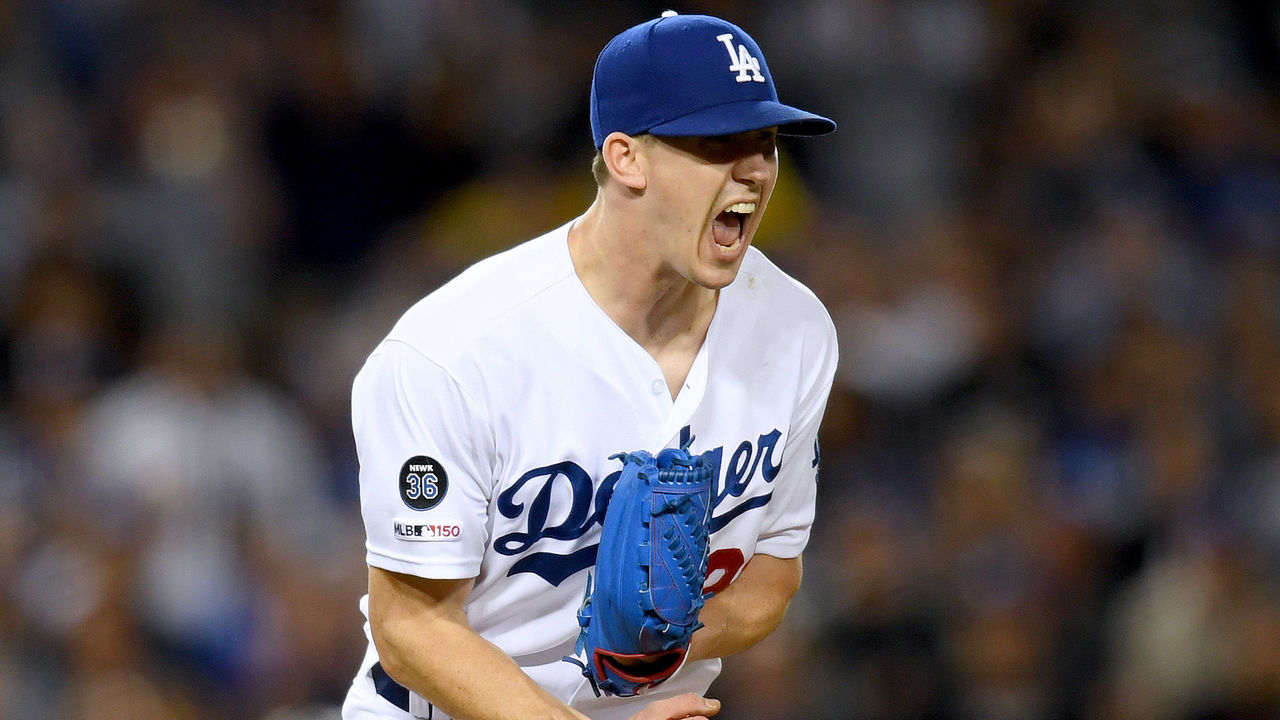 As incredible as Strasburg has been in his limited postseason action, it wouldn't be surprising if Buehler outduels him. The 25-year-old may only need to keep things even until the Nats are forced to go to their bullpen. That's why this Game 5 is among the most tantalizing in recent memory.
Buehler has somehow logged more postseason experience than his counterpart in this matchup (29 2/3 IP vs. 28), and he started the 2019 playoffs on the right foot while allowing just one hit over six shutout frames in a Game 1 victory. He threw 100 pitches in that contest and will be on regular rest Wednesday.
He'd probably take his ranking here to heart. Teammate Justin Turner told Ken Gurnick of MLB.com that Buehler is "very, very, very, very, very confident in himself."
Buehler has proven capable of backing up his swagger on the mound. Over his first two campaigns - not counting a cup of coffee in 2017 - he's 22-9 with a 2.98 ERA, 1.01 WHIP, 3.02 FIP, and 366 strikeouts in 319 2/3 innings.
3. Jack Flaherty, Cardinals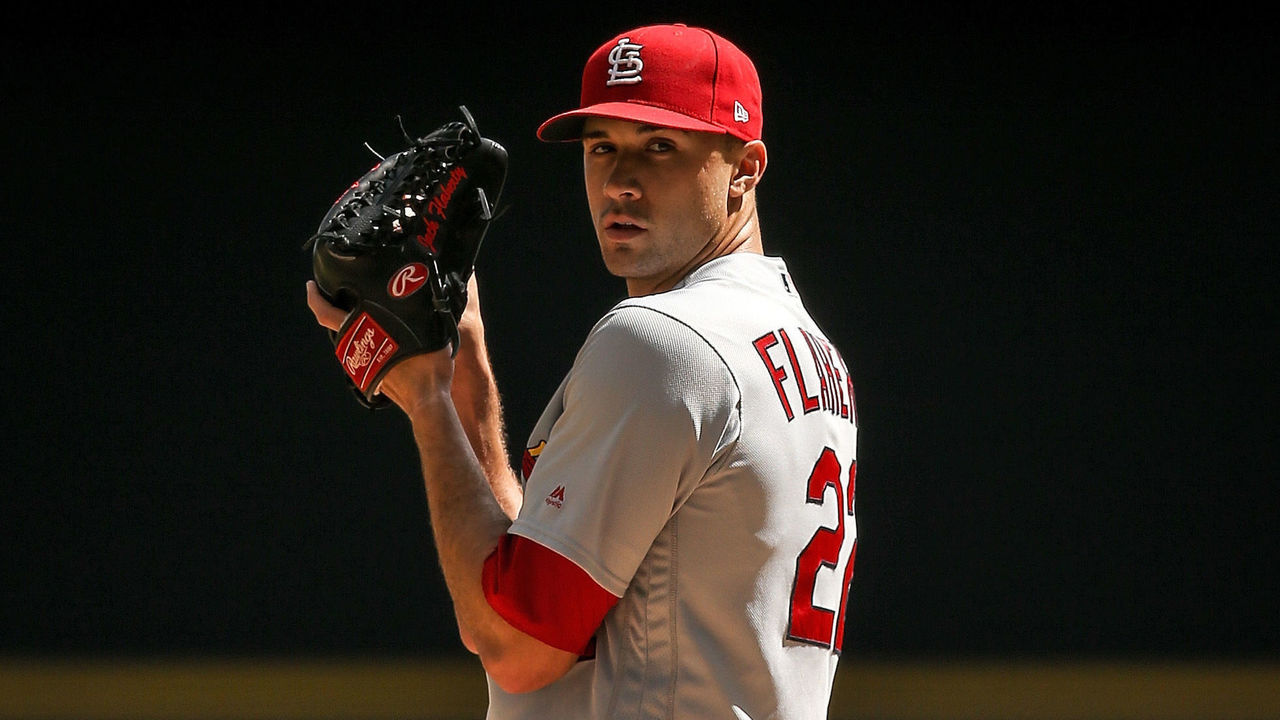 Even though Flaherty took the loss in his previous outing, he was mostly untouchable. A two-run Adam Duvall homer in the seventh inning ruined an otherwise typical start from the Cardinals right-hander. He finished the day with eight strikeouts, and although Flaherty allowed eight hits, only two went for extra bases.
There's simply no other pitcher the Cardinals would rather turn to with their season on the line. From July 7 to Sept. 29 - a span featuring 16 starts - Flaherty propelled himself into the NL Cy Young race by allowing just 11 earned runs over 106 1/3 innings (0.93 ERA) with a 0.70 WHIP.
With veteran righty Adam Wainwright reaching the twilight of his career in St. Louis, Flaherty has emerged as the Red Birds' ace going forward.
4. Mike Foltynewicz, Braves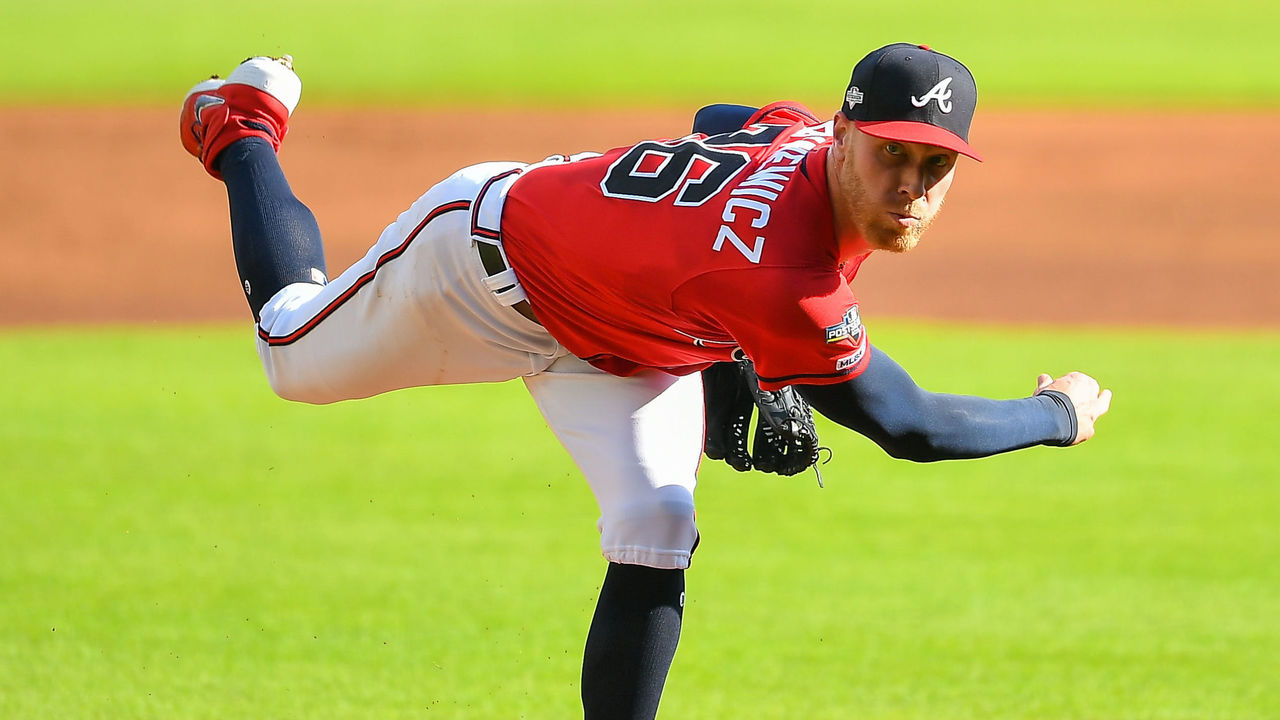 Placing Foltynewicz fourth was easy despite his sparkling performance in Game 2 opposite Flaherty and his regular-season results down the stretch.
He essentially saved Atlanta's season in Game 2 by shutting down the Cardinals over seven scoreless innings while punching out seven and walking none. That was an extension of his final eight regular-season starts when Foltynewicz went 4-1 with a 1.94 ERA over 46 1/3 innings while only allowing two-plus earned runs once.
Still, he's the most erratic of the four NLDS Game 5 starters on Wednesday. The right-hander could easily come out blazing and flummox the Cardinals' anemic offense again. But we're not far removed from Foltynewicz imploding early in the season and earning a 10-start demotion to Triple-A.
His struggles may have come due to a lingering elbow injury that delayed the start of his season. Braves fans will be quick to point out the 28-year-old finished 2018 as the staff ace, and after last Friday's gem that version of Folty may be back in the fold.