The National League MVP race took a substantial hit when incumbent Christian Yelich suffered a season-ending injury. One week ago, we broke down the impact of Yelich's injury on that race, with Cody Bellinger now likely leading a pack that includes Anthony Rendon and Ronald Acuna Jr.
A similar story has unfolded in the Junior Circuit, with Mike Trout now shelved for the remainder of the year with a foot injury - but the Angels superstar may have already built an insurmountable lead over his adversaries.
Let's take one final look at what the contenders have to do down the stretch to prevent Trout from adding a third MVP award to his mantle - or not.
Mike Trout, Angels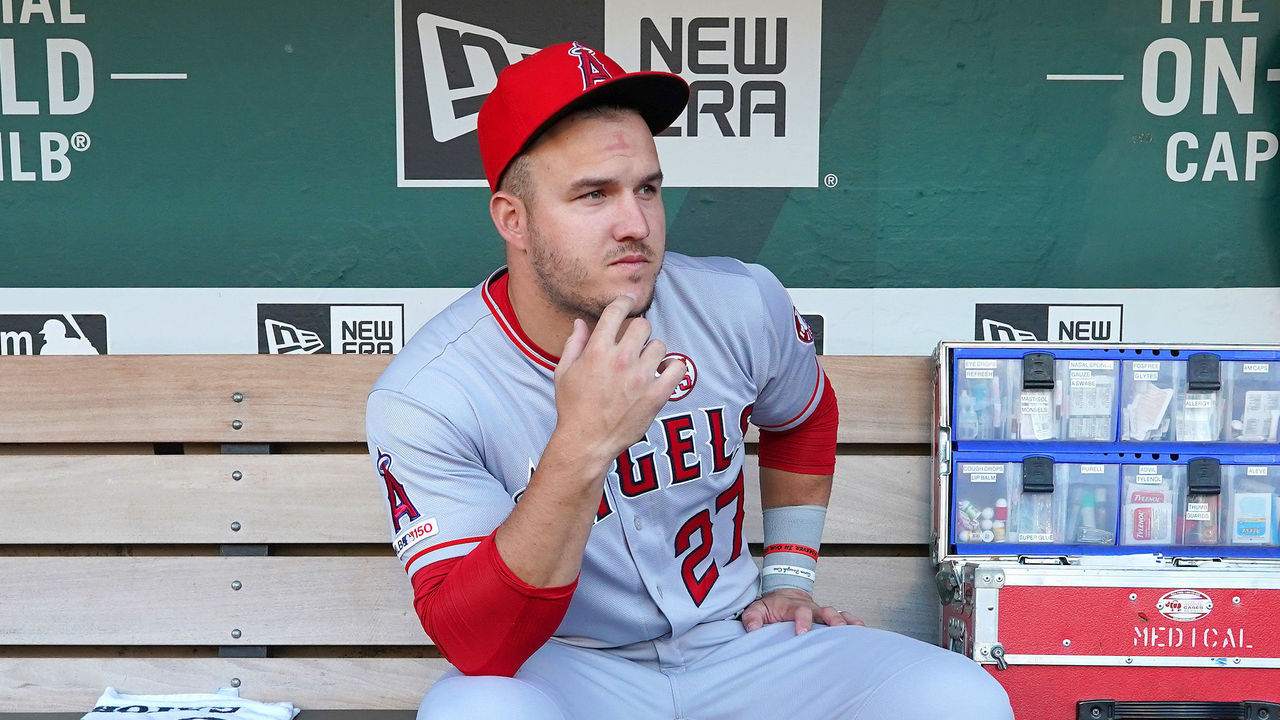 Despite missing almost the entire final month of the season, Trout will finish 2019 with 8.6 WAR, according to FanGraphs, eclipsing the eight-WAR plateau for the seventh time in eight years.
He'll also likely finish the year as the MLB leader in on-base percentage (.438) and OPS+ (183). Trout was on pace to lead the league in total walks as well, but his injury allowed Alex Bregman and Rhys Hoskins to catch up.
What hurts most is that Trout was also on pace to lead the AL in homers for the first time in his career, but Jorge Soler is now tied with him at 45 with nine games remaining.
With a little over a week left in the season, Trout is still the favorite for MVP, but a white-hot run from anyone else on this list could put that status in jeopardy.
Alex Bregman, Astros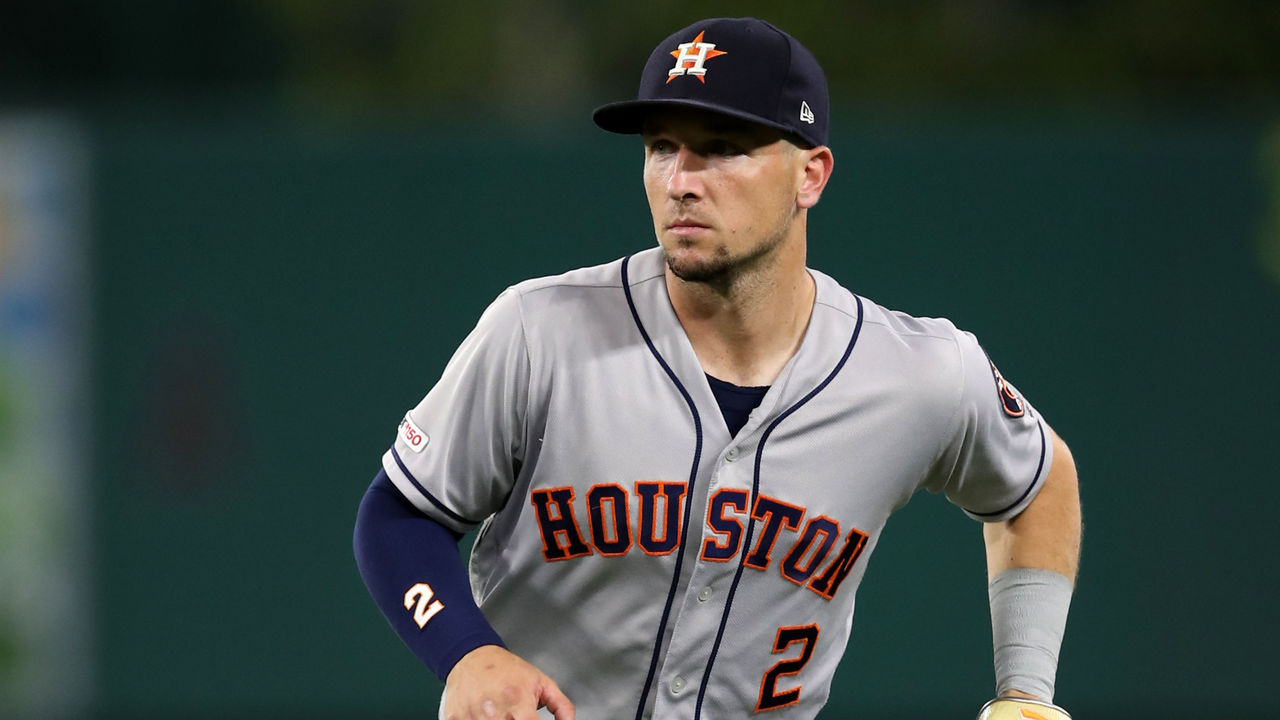 Bregman has the most realistic chance of catching Trout, and it's not really that close.
The Astros third baseman will most assuredly finish the 2019 season as the AL leader in walks taken, but it's not just his pickiness at the plate that's made him so elite. Bregman has had to fill in for Carlos Correa at shortstop and has done so with surprising ease: The 25-year-old leads all qualified shortstops in OBP, SLG, and WAR, and sits one dinger behind Gleyber Torres.
For some voters, the fact Bregman helped his club reach the postseason will work in his favor as well. It would be hard to argue, however, that this Astros club wouldn't cruise to a division championship even without Bregman's contributions.
Remaining schedule
| Date | Opp | Results |
| --- | --- | --- |
| Sept. 20-22 | vs. LAA | 1.265 OPS vs. LAA this season |
| Sept. 24-25 | @ SEA | 21-for-64 with 9 XBHs vs. SEA this season |
| Sept. 26-29 | @ LAA | 1 HR in 21 career games at Angel Stadium |
Marcus Semien, Athletics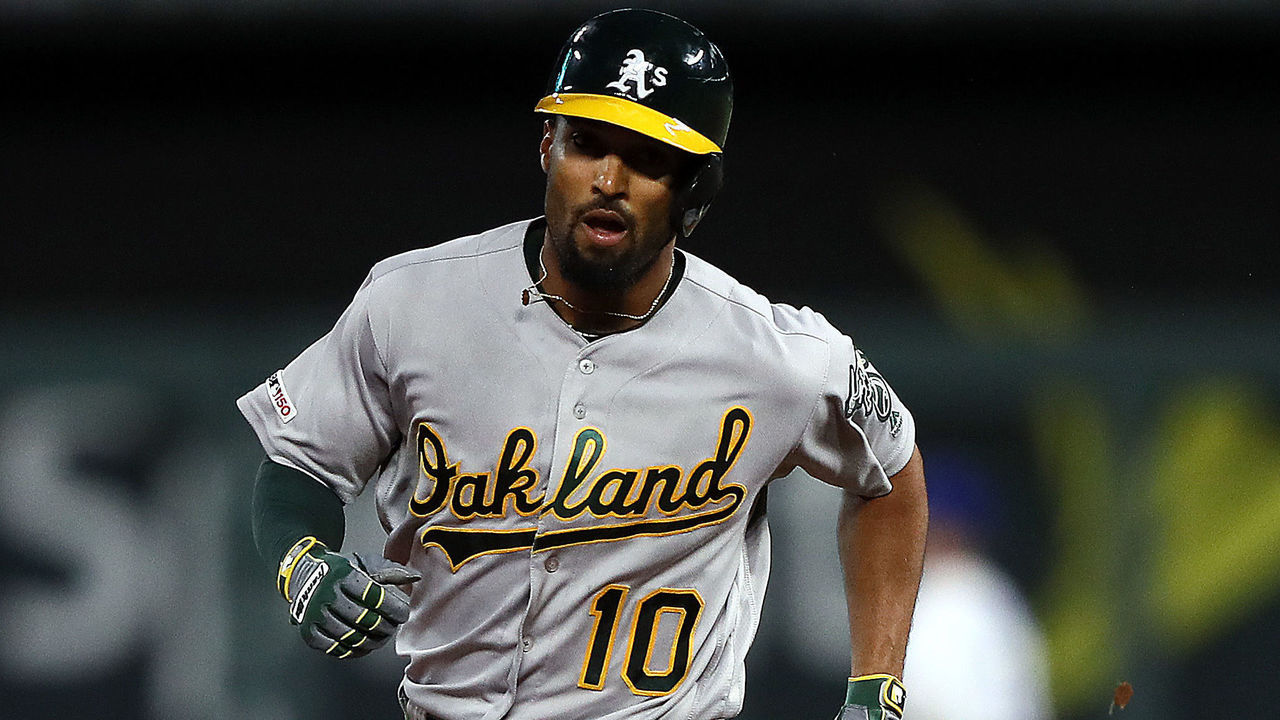 It's hard to imagine the Athletics would be in their current position without the emergence of Semien.
The 29-year-old shortstop has accrued the third-most WAR of any player in the AL, and a substantial factor in that is his complete defensive turnaround. After being a bit of a liability in his first couple of seasons, Semien has put himself firmly in this year's Gold Glove conversation.
He's also appeared in every single game for the A's this year and has been one of the best table-setters in the sport: He's posted a .365 OBP out of the leadoff spot and come around to score 117 times so far, good for third in the AL behind only Mookie Betts and Rafael Devers.
| Date | Opp | Results |
| --- | --- | --- |
| Sept. 20-22 | vs. TEX | 1.233 OPS with 7 HRs in 16 games vs. TEX this year |
| Sept. 24-25 | @ LAA | .503 career SLG at Angel Stadium |
| Sept. 26-29 | @ SEA | 9 career HRs at SEA - most at any away stadium |
Mookie Betts, Red Sox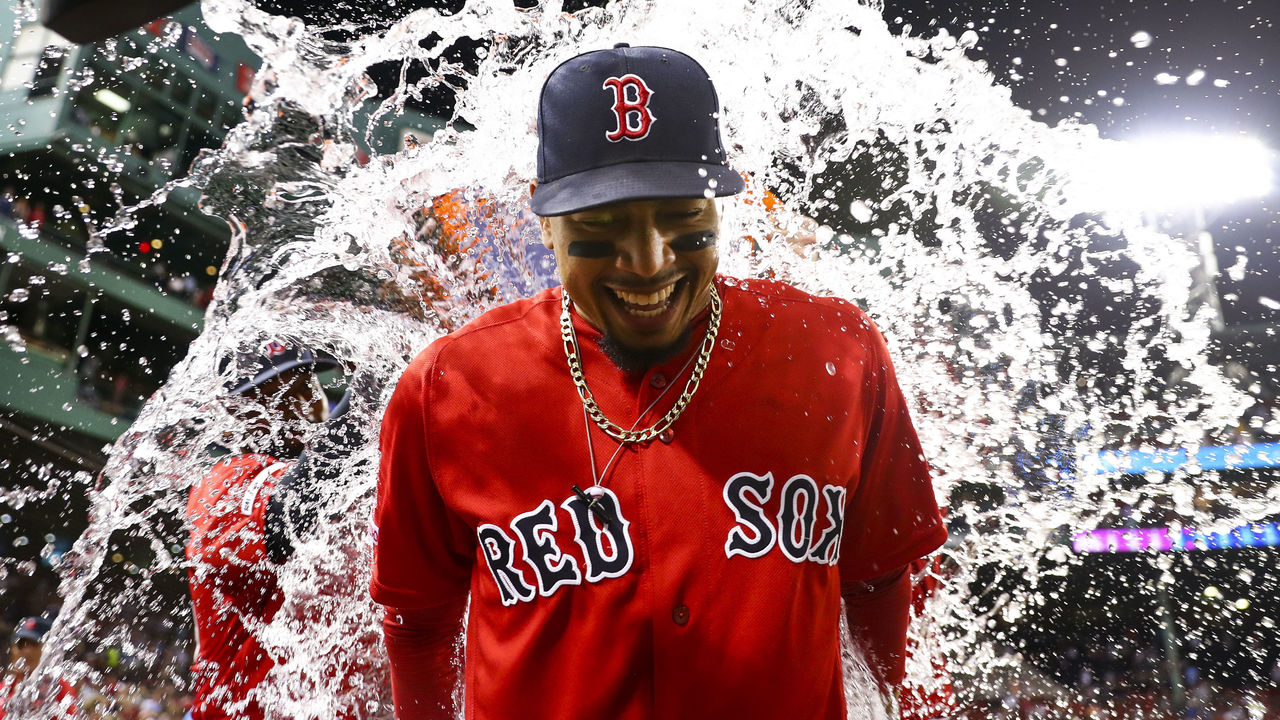 The reigning champ snuck up on 2019's MVP race after a ho-hum start to the year with a club bound to miss the postseason.
Betts leads all of baseball in runs scored with a whopping 131 and his .293/.391/.527 slash line is respectable; it pales in comparison to last year, but he nearly won that MVP award unanimously. The outfielder will reach the 30-homer plateau with two more round-trippers and would set a new career high if he can collect an additional three after that.
Boston has 11 games remaining over the final 11 days of the season, affording Betts ample opportunity to strengthen his MVP case.
| Date | Opp | Results |
| --- | --- | --- |
| Sept. 19 | vs. SF | 2-for-3 vs. MadBum in career |
| Sept. 20-23 | @ TB | .825 career OPS in domes (worst stadium type) |
| Sept. 24-26 | @ TEX | .917 career OPS vs. TEX |
| Sept. 26-29 | vs. BAL | .414 OBP vs. BAL this year |
DJ LeMahieu, Yankees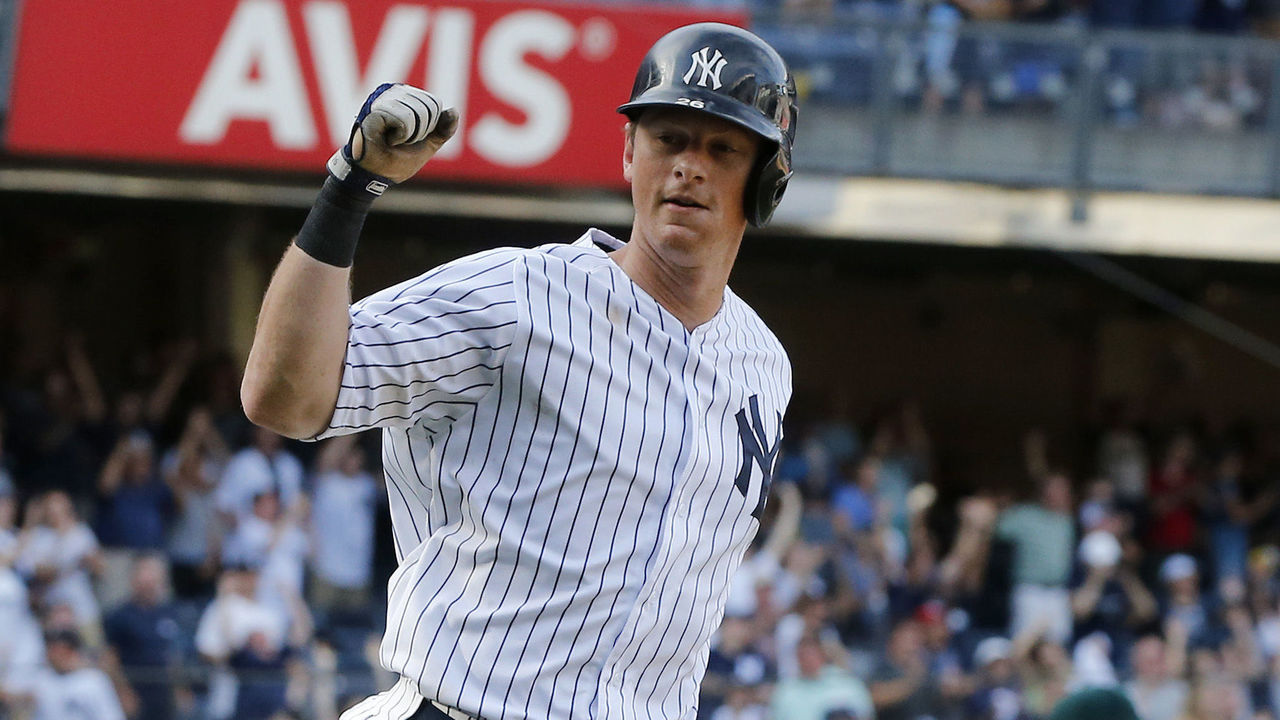 The Yankees' move to sign LeMahieu was a bit puzzling at the time, considering they didn't really have a spot on the diamond readily available for him. He didn't play on Opening Day and acted as the nine-hitter though his first two games with his new club.
Since then, almost every Yankees player has spent time on the injured list except LeMahieu, who has become a key cog and now acts as their everyday leadoff hitter.
LeMahieu will almost certainly set a new career high in slugging - not bad for a guy who spent the majority of his career at Coors Field. Chicago White Sox shortstop Tim Anderson is the only one standing between him and becoming the first hitter in baseball history to win a batting title in each league.
| Date | Opp | Results |
| --- | --- | --- |
| Sept. 19 | vs. LAA | 1.143 career OPS vs. Andrew Heaney |
| Sept. 20-22 | vs. TOR | 1.067 OPS vs. TOR this year |
| Sept. 24-25 | @ TB | .583 career OPS at Tropicana Field |
| Sept. 27-29 | @ TEX | 1.121 career OPS at Globe Life Park |
Honorable mention: Xander Bogaerts, Matt Chapman, Rafael Devers, George Springer, Gleyber Torres