With the 2019 regular season coming to an end, theScore's MLB editors hand out a number of awards for all 30 MLB clubs:
Arizona Diamondbacks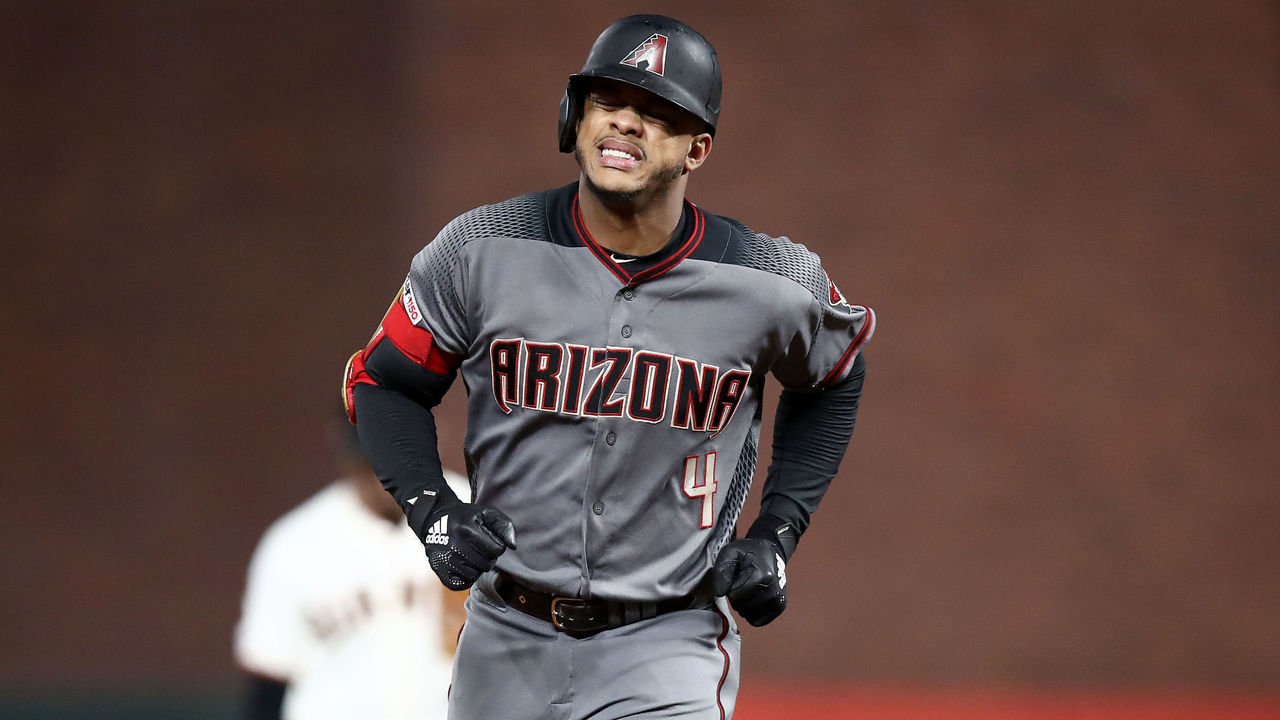 MVP: Ketel Marte
Best Pitcher: Zack Greinke
Most Improved: Ketel Marte
Most Disappointing: Zack Godley
Best Rookie: Carson Kelly
After two solid but unspectacular seasons in the desert, Marte broke out in a big way in 2019, and he'll likely finish in the top five in NL MVP voting. The 25-year-old posted a career-high 187 hits, 92 RBIs, and a .981 OPS in 144 games. His 32 homers - also a career-best mark - were more than the 25-year-old had hit in his previous 402 combined games (22) coming into the season.
Atlanta Braves
MVP: Ronald Acuna Jr.
Best Pitcher: Mike Soroka
Most Improved: Ozzie Albies
Most Disappointing: Johan Camargo
Best Rookie: Mike Soroka
An injury cost Acuna a shot at becoming the fifth player in major league history to record a 40-40 season, but that's the only disappointing part of his an otherwise spectacular sophomore year. The 21-year-old led the club in runs, homers, stolen bases, and WAR.
Baltimore Orioles
MVP: Trey Mancini
Best Pitcher: John Means
Most Improved: Hanser Alberto
Most Disappointing: Alex Cobb
Best Rookie: John Means
Mancini bounced back following a down 2018 campaign, and he's a solid middle-of-the-order hitter who the Orioles can build around. Mancini didn't let being an All-Star snub bother him, and he ended the year with career highs in runs, hits, doubles, homers, RBIs, on-base percentage, and OPS.
Boston Red Sox
MVP: Rafael Devers
Best Pitcher: Eduardo Rodriguez
Most Improved: Rafael Devers
Most Disappointing: Nathan Eovaldi
Best Rookie: Michael Chavis
Devers arrived to spring training slimmed down and ready to take the next step in his career. And boy did he ever. The 22-year-old emerged as one of the league's best young players and is now a major building block for Boston. Devers led the Red Sox in hits, doubles, and batting average, while also smashing a number of franchise third baseman records.
Chicago Cubs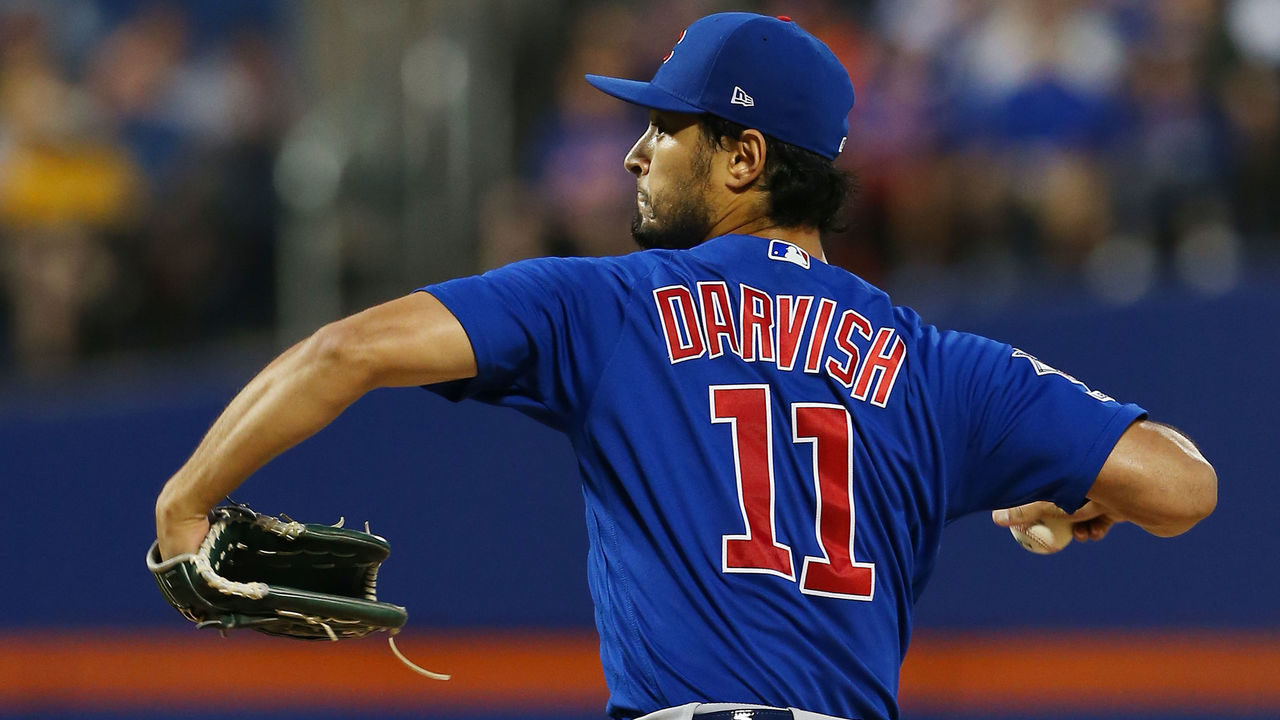 MVP: Kris Bryant
Best Pitcher: Kyle Hendricks
Most Improved: Yu Darvish
Most Disappointing: Craig Kimbrel
Best Rookie: Rowan Wick
Darvish responded nicely following a difficult first season in Chicago. The right-hander posted a 2.95 ERA with 124 strikeouts over his final 14 starts, and he looks to be the pitcher who the front office thought it was getting after handing over a six-year, $126-million deal in 2018.
Chicago White Sox
MVP: Yoan Moncada
Best Pitcher: Lucas Giolito
Most Improved: Lucas Giolito
Most Disappointing: Reynaldo Lopez
Best Rookie: Eloy Jimenez
No major-league player improved more over the last 12 months than Giolito. After posting the worst ERA in baseball in 2018, the right-hander responded by developing into one of the league's best starters, posting a 3.41 ERA, 1.06 WHIP, and 11.6 K/9 while cutting his walk rate almost in half. Giolito ended up throwing 3 1/3 more innings this season than in 2018, and he allowed 51 fewer runs.
Cincinnati Reds
MVP: Eugenio Suarez
Best Pitcher: Sonny Gray
Most Improved: Sonny Gray
Most Disappointing: Joey Votto
Best Rookie: Aristides Aquino
The Reds' front office has to be excited after Gray's first season in Cincinnati. The club took a risk by trading for, and then extending, the right-hander following his awful year in New York. But Gray was excellent, authoring a 2.87 ERA, 1.08 WHIP, and a career-best 205 strikeouts over 31 starts.
Cleveland Indians
MVP: Francisco Lindor
Best Pitcher: Shane Bieber
Most Improved: Carlos Santana
Most Disappointing: Jose Ramirez
Best Rookie: Oscar Mercado
The Indians managed to stay afloat despite a number of injuries to their starting rotation, largely due to Bieber's efforts. The 24-year-old emerged as the staff ace in just his second full season. Bieber led the club in starts while finishing top five among AL starters in ERA, WHIP, strikeouts, and innings pitched.
Colorado Rockies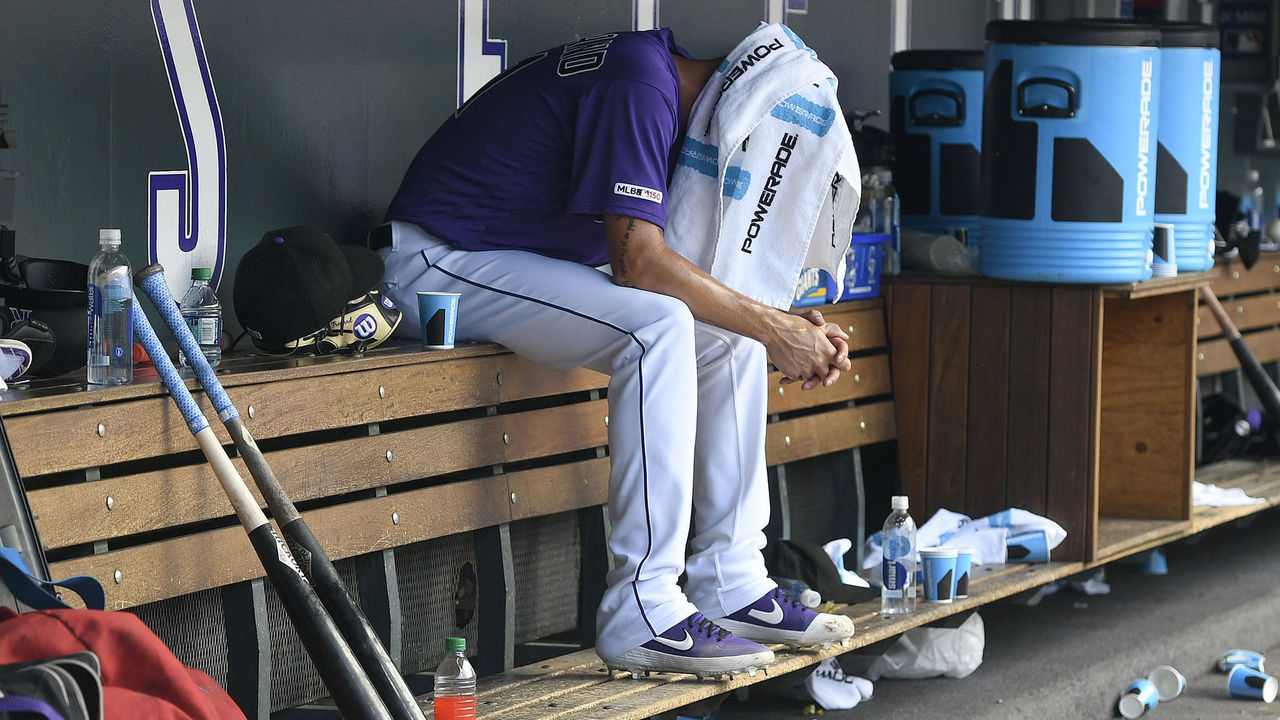 MVP: Nolan Arenado
Best Pitcher: Jon Gray
Most Improved: Ryan McMahon
Most Disappointing: Kyle Freeland
Best Rookie: Garrett Hampson
This season was nothing short of a disaster for Freeland. On the heels of a fourth-place finish in NL Cy Young voting, the left-hander posted a 6.73 ERA and 1.58 WHIP over 104 1/3 innings in 2019. Freeland had some more success to finish the season but remains a major question mark heading into 2020.
Detroit Tigers
MVP: Matt Boyd
Best Pitcher: Matt Boyd
Most Improved: Matt Boyd
Most Disappointing: Jeimer Candelario
Best Rookie: Spencer Turnbull
There wasn't much to cheer for this season in Detroit outside of Boyd. Though his production significantly dropped off in the second half of the season, the left-hander led the team in innings pitched, strikeouts, and WAR.
Houston Astros
MVP: Alex Bregman
Best Pitcher: Justin Verlander
Most Improved: Yuli Gurriel
Most Disappointing: Collin McHugh
Best Rookie: Yordan Alvarez
There might not be enough shelf space for the personal hardware the Astros could collect in the coming months. Bregman finished strong in his attempt to chase down Mike Trout for AL MVP, Verlander and Gerrit Cole could split the Cy Young Award, and Alvarez will win Rookie of the Year.
Kansas City Royals
MVP: Jorge Soler
Best Pitcher: Brad Keller
Most Improved: Jorge Soler
Most Disappointing: Adalberto Mondesi
Best Rookie: Scott Barlow
Soler hit 38 home runs in five major-league seasons prior to this year. He went deep 48 times in 2019. The 27-year-old's stunning emergence as a bonafide star is not only the biggest story of the year for the lowly Royals, but one of the most surprising in all of baseball.
Los Angeles Angels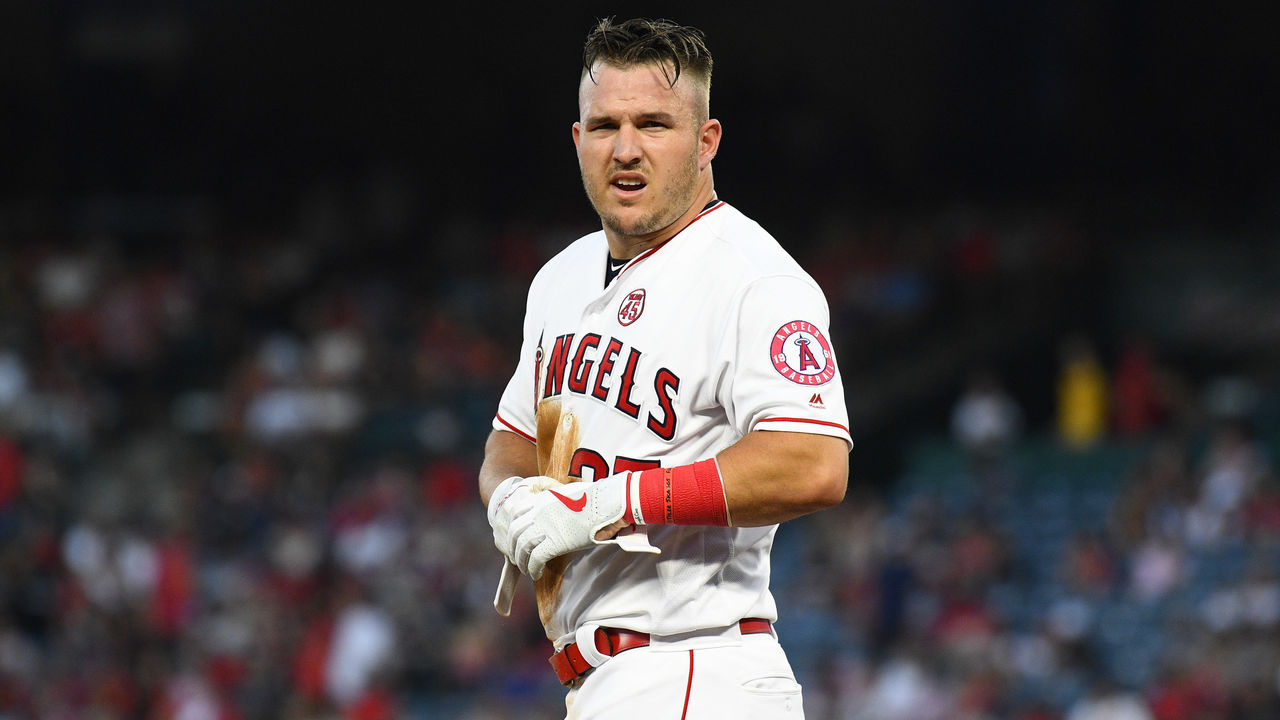 MVP: Mike Trout
Best Pitcher: Hansel Robles
Most Improved: Tommy La Stella
Most Disappointing: Cody Allen
Best Rookie: Griffin Canning
Death, taxes, and the Angels wasting another stellar season from Trout. A third AL MVP Award is likely in the 28-year-old's near future. However, he has played in only three playoff games during his prolific nine-year career. On the heels of signing the most expensive contract in baseball history, Trout said he believes 2019 was the best year of his career - just not as far as the team's success is concerned.
Los Angeles Dodgers
MVP: Cody Bellinger
Best Pitcher: Hyun-Jin Ryu
Most Improved: Cody Bellinger
Most Disappointing: Kenley Jansen
Best Rookie: Alex Verdugo
Jansen's production slipped for the second season in a row, and years of a heavy workload look to be catching up to the 31-year-old. He owned a career-worst 3.71 ERA, 1.06 WHIP, and 80 strikeouts over 63 innings. Jansen is still a solid closer, but considering he's owed $38 million, it could get pricey for an arm in decline.
Miami Marlins
MVP: Brian Anderson
Best Pitcher: Sandy Alcantara
Most Improved: Sandy Alcantara
Most Disappointing: Lewis Brinson
Best Rookie: Sandy Alcantara
Miami has been heavily criticized for the returns on a number of trades in recent years, but Alcantara - acquired for Marcell Ozuna - has developed into a frontline starter. The 24-year-old was an All-Star this season and looks like one of the best young arms in the majors.
Milwaukee Brewers
MVP: Christian Yelich
Best Pitcher: Josh Hader
Most Improved: Zach Davies
Most Disappointing: Jhoulys Chacin
Best Rookie: Keston Hiura
Yelich followed up his incredible NL MVP-winning season with an even better campaign in 2019. The star outfielder finished with more home runs and stolen bases in fewer games than last year, while also raising his average, on-base percentage, slugging, and OPS. He could be the first back-to-back NL MVP since Albert Pujols did so in 2008-09.
Minnesota Twins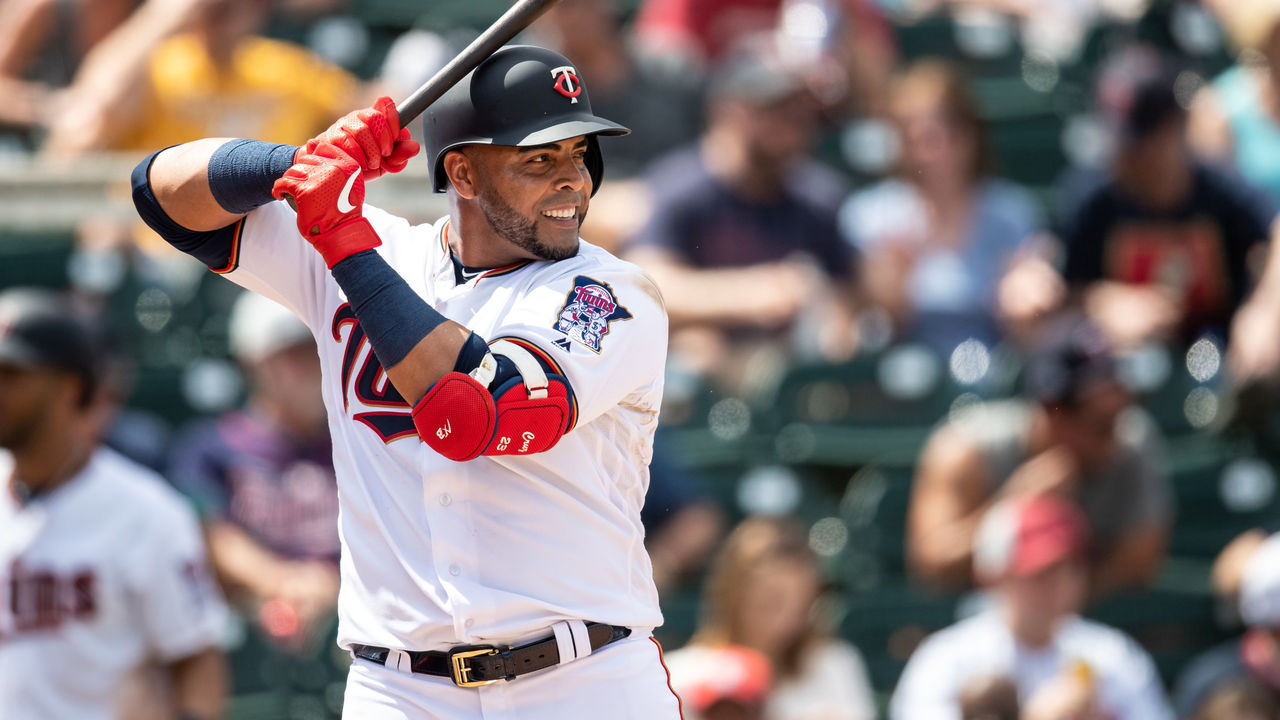 MVP: Nelson Cruz
Best Pitcher: Jake Odorizzi
Most Improved: Jorge Polanco
Most Disappointing: Byron Buxton
Best Rookie: Luis Arraez
Cruz continues to hit regardless of where he goes, and the 39-year-old might have put together the best season of his 15-year career in 2019. Cruz bashed a team-leading 41 homers in just 120 games and posted an OPS over 1.000 for his first time. He's also one of the best value contracts in the majors, earning just $14 million this year.
New York Mets
MVP: Pete Alonso
Best Pitcher: Jacob deGrom
Most Improved: J.D. Davis
Most Disappointing: Edwin Diaz
Best Rookie: Pete Alonso
Diaz went from arguably the best reliever in the majors to the worst in the span of a few months. The 25-year-old was a complete disaster in his first season in Queens, allowing almost as many runs in 58 innings as he did in 139 1/3 in his previous two campaigns with the Seattle Mariners.
New York Yankees
MVP: DJ LeMahieu
Best Pitcher: James Paxton
Most Improved: Gio Urshela
Most Disappointing: Giancarlo Stanton
Best Rookie: Mike Ford
LeMahieu was arguably the best signing of the winter and is a huge reason why the Yankees were able to survive an endless amount of injuries this year. Not only did the versatile defender cover the club at three different infield positions, but he also led the team in games played, RBIs, and OPS among its qualified hitters.
Oakland Athletics
MVP: Marcus Semien
Best Pitcher: Liam Hendriks
Most Improved: Marcus Semien
Most Disappointing: Blake Treinen
Best Rookie: Seth Brown
While Matt Chapman was getting all the attention - and deservedly so - it was Semien who turned into one of baseball's best all-around players and emerged as the most important piece on the A's. Hendriks has similarly been overlooked as one of the best relievers in the AL.
Philadelphia Phillies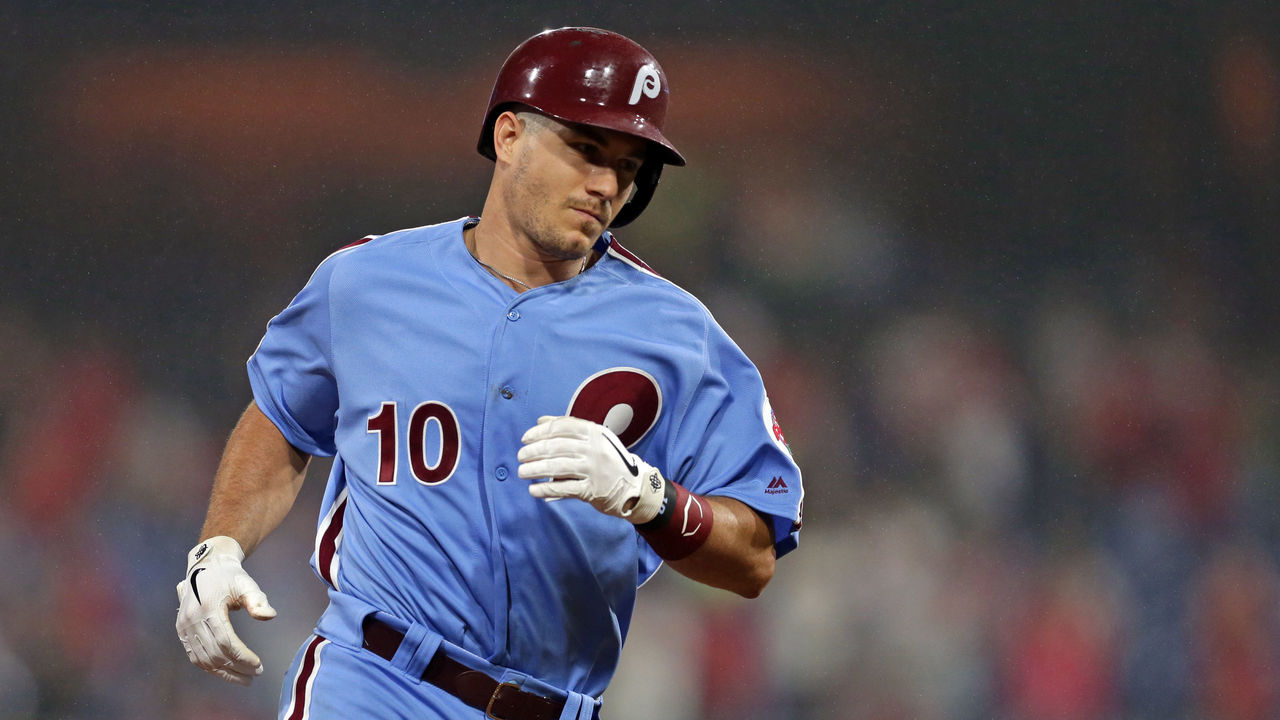 MVP: J.T. Realmuto
Best Pitcher: Aaron Nola
Most Improved: Hector Neris
Most Disappointing: David Robertson
Best Rookie: Adam Haseley
The trade for Realmuto sure paid off, as he was a five-win player for the Phillies. But not all of their offseason moves turned to gold; Robertson, who signed for $23 million, threw just 6 2/3 innings before undergoing Tommy John surgery, and it's unknown if he'll pitch next year. Nola was also somewhat of a disappointment, as he failed to repeat last year's Cy Young-caliber campaign despite still serving as the club's best pitcher.
Pittsburgh Pirates
MVP: Josh Bell
Best Pitcher: Joe Musgrove
Most Improved: Josh Bell
Most Disappointing: Chris Archer
Best Rookie: Bryan Reynolds
The Archer trade continues to look worse by the day for the Pirates. Not only have Austin Meadows and Tyler Glasnow developed into stars with the Tampa Bay Rays, but Archer posted the worst season of his eight-year career in 2019. The right-hander, who will be the highest-paid pitcher on the team next season, posted a 5.19 ERA and 1.41 WHIP over 23 starts - the fewest he's made since 2013.
San Diego Padres
MVP: Fernando Tatis Jr.
Best Pitcher: Chris Paddack
Most Improved: Francisco Mejia
Most Disappointing: Manny Machado
Best Rookie: Fernando Tatis Jr.
Tatis certainly lived up to the hype in his first season, and credit the Padres for putting him on their Opening Day roster rather than trying to manipulate his service time. Limited to just 84 games due to injury, the 20-year-old still managed 22 homers and 16 stolen bases, and looks like a future threat to join the 40-40 club.
San Francisco Giants
MVP: Mike Yastrzemski
Best Pitcher: Madison Bumgarner
Most Improved: Pablo Sandoval
Most Disappointing: Buster Posey
Best Rookie: Mike Yastrzemski
One of the coolest storylines from 2019 was the emergence of Yastrzemski. Cast in his Hall of Famer grandfather's shadow, late-bloomer Yastrzemski made his major-league debut this season at 29 years old and put together a 21-homer campaign, finishing first on the team in WAR.
Seattle Mariners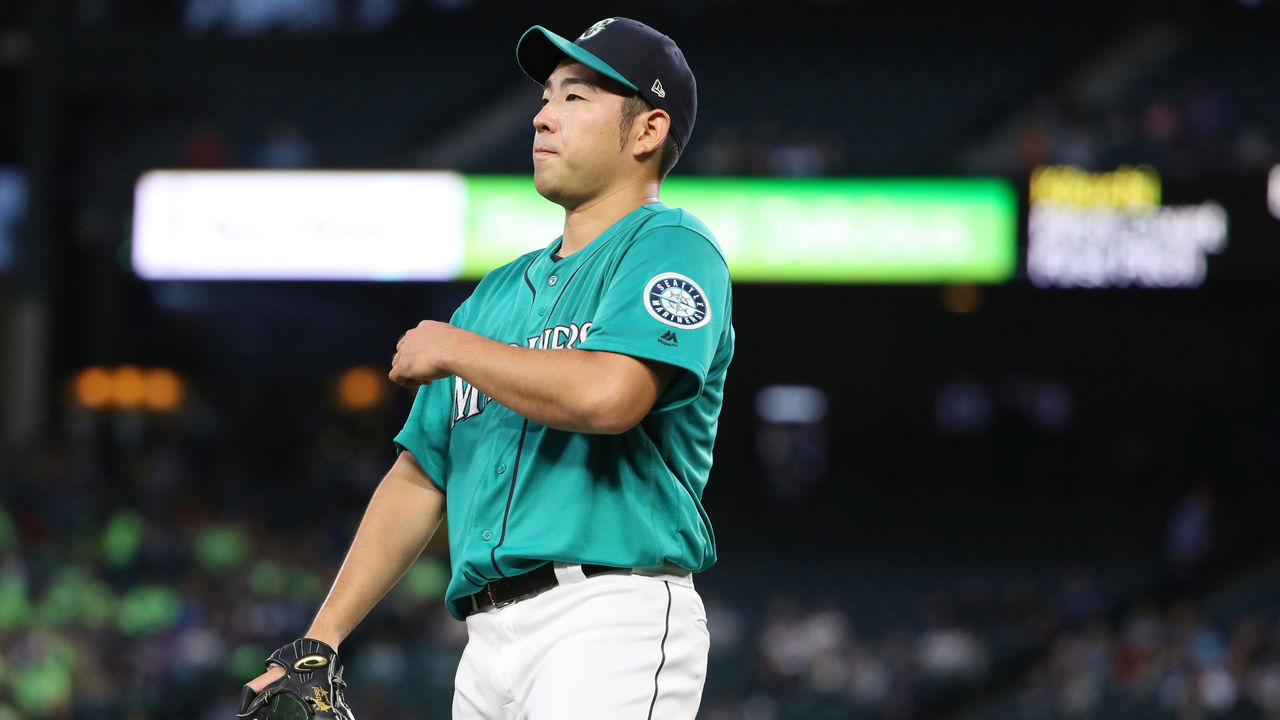 MVP: Omar Narvaez
Best Pitcher: Marco Gonzales
Most Improved: Dan Vogelbach
Most Disappointing: Yusei Kikuchi
Best Rookie: Austin Nola
The Mariners' four-year, $50-million signing of Kikuchi was a major flop in his first season. The 28-year-old posted a 5.46 ERA and 1.51 WHIP, and allowed 36 homers in 161 2/3 innings. With Kikuchi set to be the second-highest-paid player on the roster next season, the club will need much more from him.
St. Louis Cardinals
MVP: Paul Goldschmidt
Best Pitcher: Jack Flaherty
Most Improved: Dexter Fowler
Most Disappointing: Matt Carpenter
Best Rookie: Tommy Edman
Carpenter's rapid slide into a below-average hitter after years as an MVP candidate is baffling, and it's all the more impressive that the Cardinals withstood this development to return to the playoffs. Fowler's resurgence helped make up for Carpenter's downturn in a big way.
Tampa Bay Rays
MVP: Austin Meadows
Best Pitcher: Charlie Morton
Most Improved: Travis d'Arnaud
Most Disappointing: Blake Snell
Best Rookie: Brandon Lowe
Tampa Bay delivered as a preseason dark horse. Morton proved that he should be considered one of the best starters in the AL as Snell struggled to live up to his Cy Young Award-winning 2018 season, due, in part, to injuries. The Rays' offense was anchored by Meadows, who developed into an All-Star slugger in his first full season in the majors.
Texas Rangers
MVP: Mike Minor
Best Pitcher: Mike Minor
Most Improved: Hunter Pence
Most Disappointing: Rougned Odor
Best Rookie: Nick Solak
Minor made his first All-Star game appearance in 2019 and finished with 200 strikeouts in a solid 200-plus inning campaign. Pence was limited to 83 games because of injuries but still posted a .910 OPS. Texas may be done with Odor (.710 OPS) as an everyday player despite several years remaining on a big extension from 2017.
Toronto Blue Jays
MVP: Randal Grichuk
Best Pitcher: Ken Giles
Most Improved: Lourdes Gurriel Jr.
Most Disappointing: Aaron Sanchez
Best Rookie: Bo Bichette
It might seem odd to hand out the MVP award to someone with a .280 on-base percentage, but Grichuk deserves credit for his ability to show up ready to play every day. He's the only Blue Jay who appeared in more than 125 games and led the team in runs, hits, doubles, triples, home runs, and RBIs while helping stabilize a young and inexperienced outfield.
Washington Nationals
MVP: Anthony Rendon
Best Pitcher: Max Scherzer
Most Improved: Howie Kendrick
Most Disappointing: Trevor Rosenthal
Best Rookie: Victor Robles
Rendon couldn't have picked a better season to have a career year, and made those in Washington forget about Bryce Harper pretty quickly. The impending free agent will garner NL MVP consideration after posting 34 homers, 44 doubles, 126 RBIs, and a 1.010 OPS.