Prosecutors in the Dominican Republic say the shooting of David Ortiz was a coordinated attack, according to a court document obtained by Michael Weissenstein and Martin Jose Adames Alcantara of The Associated Press, as the Red Sox icon continues to recover in a Boston hospital.
Witnesses confirmed, and security camera footage showed, a sophisticated attempt by two men on a motorcycle and two groups of other people in cars to kill Ortiz, prosecutors assert in the document.
Five people are under arrest in connection with the shooting, sources told WBZ-TV's Anaridis Rodriguez on Wednesday. Four of the five people were arrested Tuesday about 100 miles northwest of Santo Domingo, where Ortiz was shot outside of a bar late Sunday night.
The fifth person, motorcycle driver Eddy Vladimir Feliz Garcia, was already in custody, having been captured by police shortly after the shooting. The 25-year-old, who is being charged as an accomplice to attempted murder, was beaten by a crowd at the bar.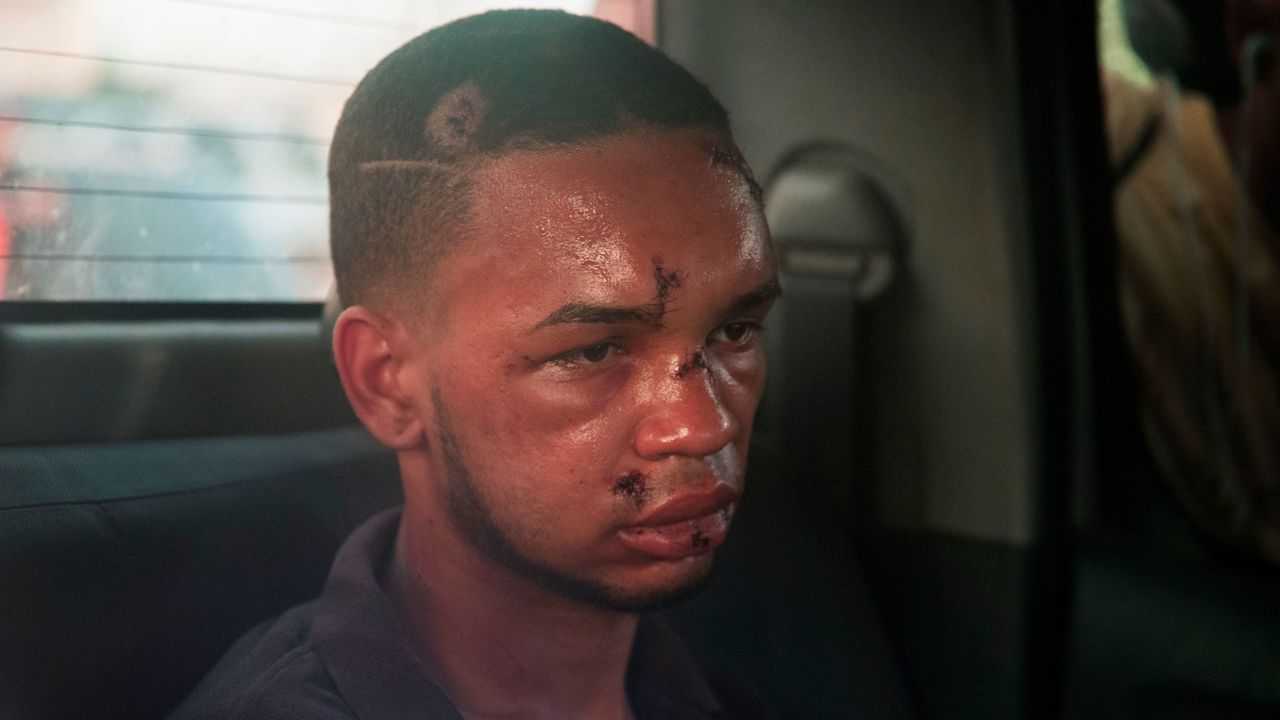 Oliver Moises Mirabal Acosta, who was apprehended Tuesday, drove a grey Hyundai Accent before mounting the motorcycle driven by Feliz Garcia, according to the court document.
Prosecutors said that a video shows "both the accused and the shooter" planning the attack on a street parallel to the bar where the shooting happened.
Police will hold a press conference sometime Wednesday to provide further updates on the investigation, according to the Boston Globe's Maria Cramer.
Ortiz is expected to make a full recovery after undergoing a second surgery at Massachusetts General Hospital on Monday, according to spokesman Leo Lopez.
The Red Sox issued a statement on behalf of Ortiz's wife, Tiffany, on Wednesday afternoon.
"David continues to recuperate today in the Intensive Care Unit at Massachusetts General Hospital under the direction of treating trauma surgeon Dr. David King," the statement read.
"Yesterday and this morning, David was able to sit up as well as take some steps. His condition is guarded and he will remain in the ICU for the coming days, but he is making good progress towards recovery.
"My family and I again want to thank everyone for their endless love and well-wishes, and still ask for privacy while David continues to heal."