We made it, people: Opening Day is finally here! Too much baseball to keep track of on a weekday afternoon? Jonah Birenbaum, theScore's senior MLB writer, has you covered, providing real-time reaction and takeaways for all 15 games on Thursday's season-opening slate.
Yankees 7, Orioles 2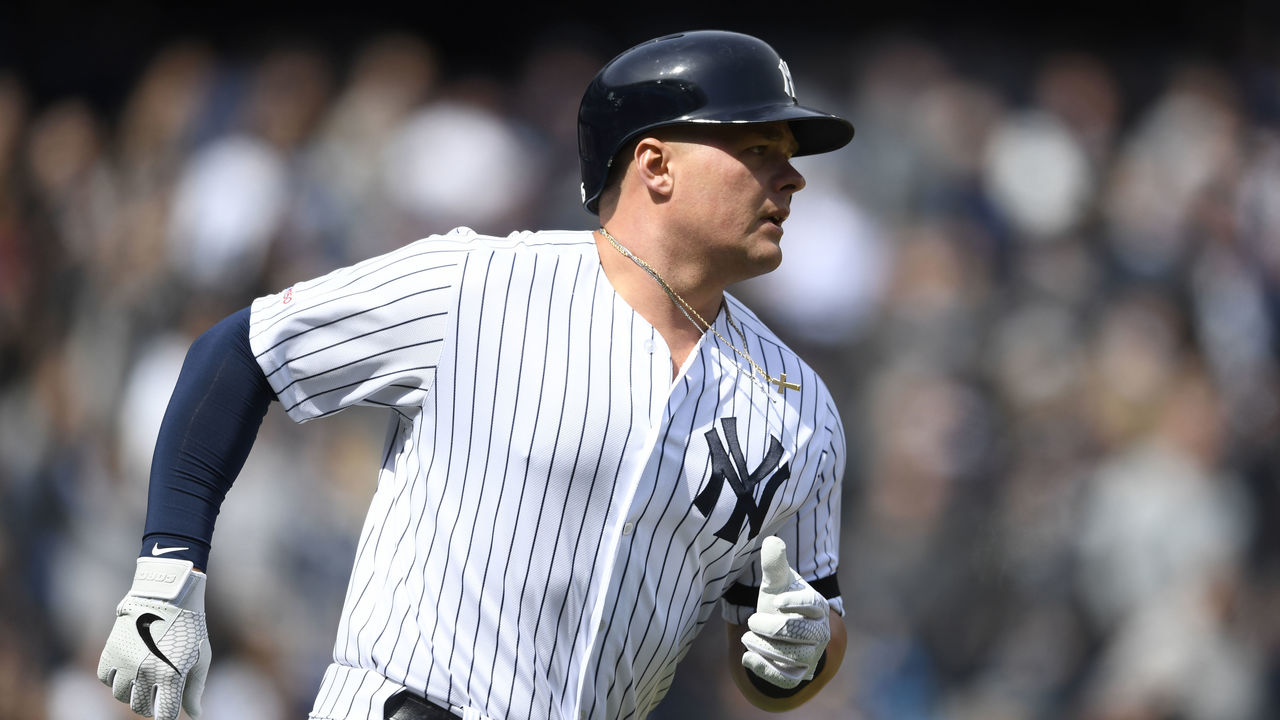 Going to work must be agony for Chris Davis these days. After stumbling through a miserable 2018 campaign that was followed by a discouraging spring, Davis endured a hellish start to his 2019 season, too, striking out in each of his first three plate appearances Thursday. And, just like last year, Davis - who finished 2018 with a league-worst .539 OPS and 36.8 percent strikeout rate - wasn't chasing; he was more just whiffing on - or failing to square up - pitches inside the strike zone:
(Courtesy: Baseball Savant)
***
Troy Tulowitzki's long-awaited return to a big-league diamond got off to an inauspicious start, as the resilient 34-year-old bounced into a double play in his first meaningful at-bat since July 2017. He finished the day 1-for-4 with a strikeout, and looked overmatched by velocity at times. Is there predictive value in four at-bats? Of course not. But it's salient to remember that every time Yankees manager Aaron Boone pencils Tulowitzki - who hasn't been an above-average hitter since 2014 - into the lineup, he's depriving DJ LeMahieu of at-bats.
***
The Yankees' lineup is utterly terrifying. Andrew Cashner made it through Aaron Judge and Giancarlo Stanton relatively unscathed in the top of the first, surrendering only successive one-out singles to the two behemoths, but then Luke Voit, who managed a 1.069 OPS in 47 games last season, stepped in and promptly gave New York a 3-0 lead. In 2018, the Yankees shattered the single-season home run record, going deep 267 times (1.65 per game!). Bet the over in 2019.
***
Look, I know. They're rebuilding. Still, the paucity of talent in the Orioles' lineup is absolutely staggering. In fact, innings logged this season against Baltimore - which ran out Cedric Mullins, Dwight Smith Jr., and Jonathan Villar as its 1-2-3 hitters Thursday in the Bronx - shouldn't count toward a pitcher's stats. Of the three, incidentally, only Villar hit a ball out of the infield against Masahiro Tanaka, who required just 15 pitches to breeze through the top of the first.
Mets 2, Nationals 0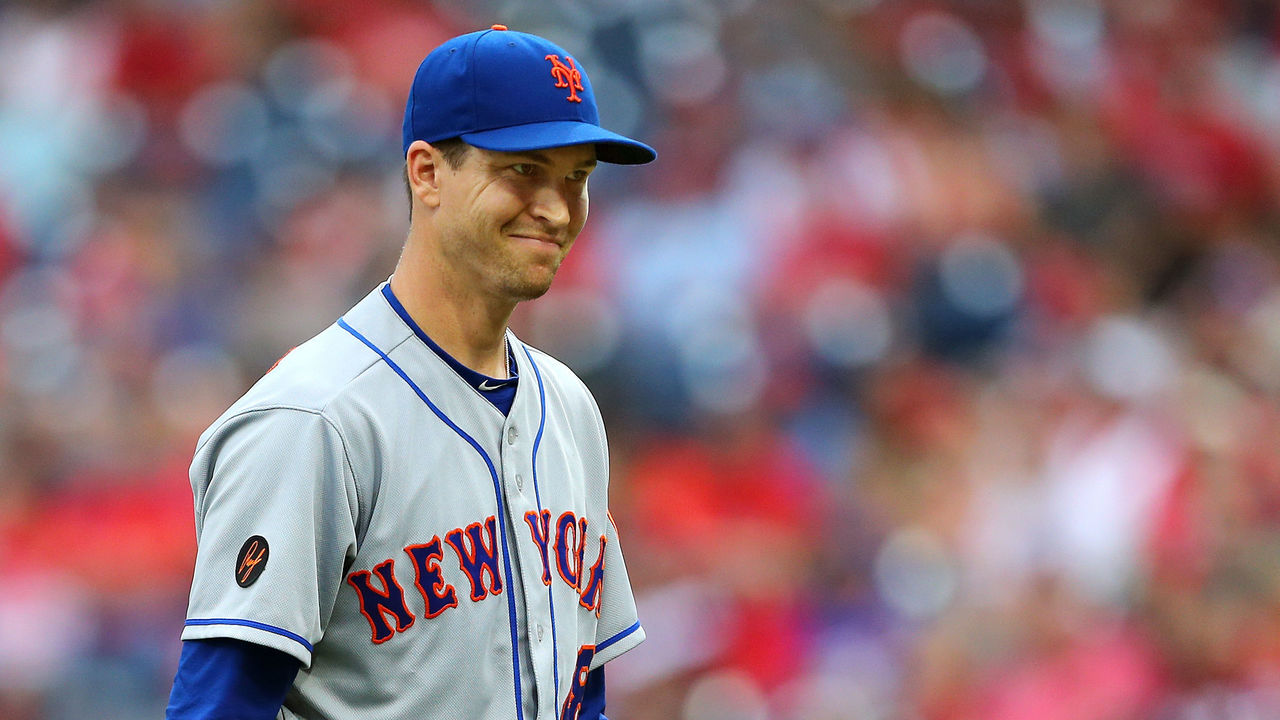 Jacob deGrom, the reigning Cy Young Award winner, remains unfair. The 30-year-old right-hander flummoxed the Nationals over six scoreless innings, allowing only a handful of hard-hit balls and racking up 10 strikeouts en route to yet another accolade: deGrom has now allowed three runs or fewer in 30 consecutive starts, a major-league record.
***
Victor Robles made it abundantly clear early on why he's a favorite to bring home the National League Rookie of the Year award. After falling behind 0-2 to deGrom in his first plate appearance, the 21-year-old managed to work the count full, then ripped an elevated slider into the left-field corner for a double, punishing a mistake like good hitters do. Last year, opponents hit .091 off deGrom after falling into an 0-2 hole. Robles isn't long for the No. 9 spot in Washington's lineup.
***
Per consensus, the prized acquisition in the Mets' massive blockbuster trade with Seattle was Edwin Diaz - not Robinson Cano, whose ostensibly outsized contract was a burden the Mariners were eager to get rid of. Well, in his first at-bat with New York, the supposed throw-in took three-time Cy Young Award winner Max Scherzer deep to left-center, emphatically reminding everyone that he is still, at 36, an incredible hitter. (Last year, between his 80-game suspension, the eight-time All-Star slashed .303/.374/.471.) He's unequivocally the linchpin of a very good Mets lineup.
Brewers 5, Cardinals 4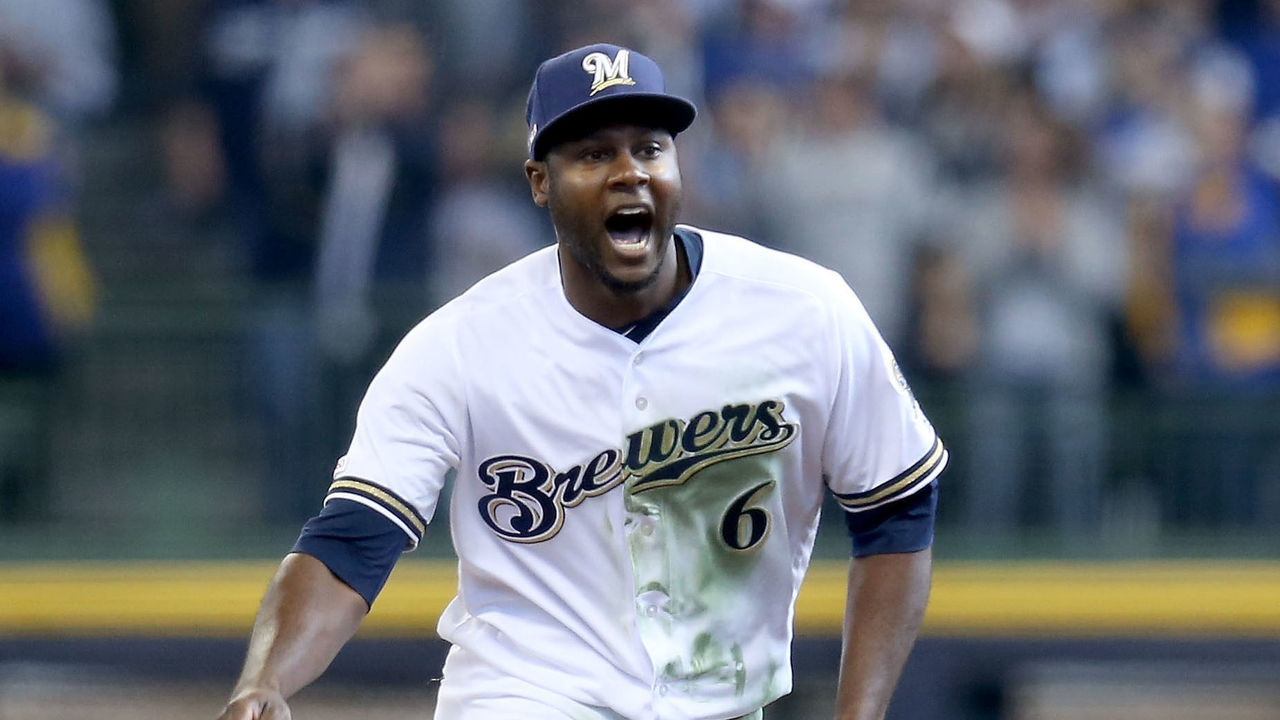 Only three teams managed a higher defensive efficiency rating in 2018 than the Brewers, and that was largely due to Lorenzo Cain, who earned elite grades from every major metric: Outs Above Average, Defensive Runs Saved, and Ultimate Zone Rating. If you were at all concerned that, as his 33rd birthday nears, his defense might be on the wane, well, don't be:
***
Throwing the reigning National League MVP a first-pitch fastball right down the middle seems like a poor strategy. Nevertheless, that's precisely what Miles Mikolas did in the bottom of the third, with two runners on, and Christian Yelich promptly turned it around for his first homer of the season. I mean, that might've worked in years past, but Yelich became much more comfortable swinging at first pitches in 2018, offering at a career-high 7.1 percent of them. And when he put the ball in play on the first pitch of an at-bat, he hit .521 with a 1.178 slugging percentage. So, yeah, best scrap those get-me-over offerings.
***
Opponents feasted on Jhoulys Chacin's two-seam fastball in 2018, slugging .435 against the pitch (with a .394 expected weighted on-base average). For their part, the Cardinals had little trouble barreling it up Thursday. In the top of the second, Kolten Wong demolished a first-pitch two-seamer from Chacin for a two-run home run, then Harrison Bader did the same moments later, with the second blast leaving the yard at 110.7 mph, according to Baseball Savant. Chacin, the putative ace of the Brewers' shaky rotation, surrendered only three harder hit balls all of last season.
Phillies 10, Braves 4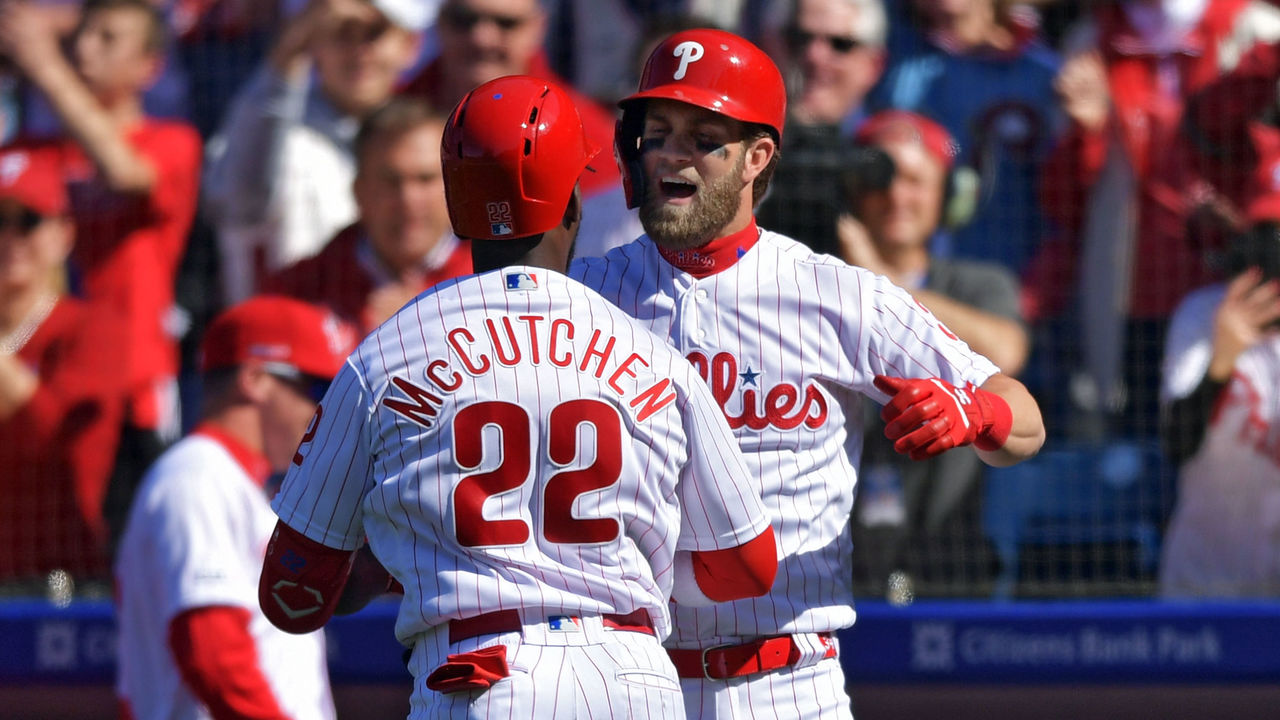 After striking out for the second time in three at-bats, Bryce Harper was booed by more than zero fans at Citizens Bank Park, according to Mike Sielski of the Philadelphia Inquirer, lending credence to the argument that no player should ever sign in Philadelphia no matter how much money they stand to make.
***
Andrew McCutchen kicked off his Phillies tenure with a bang, effectively stealing some of Harper's thunder with a leadoff home run - his hardest-hit homer in nearly three years, according to Baseball Savant. Increasingly, it seems, the leadoff role suits McCutchen; last year, his OPS jumped 120 points following a midseason trade from the Giants to the Yankees, who installed the former National League MVP as their primary leadoff hitter down the stretch.
Tigers 2, Blue Jays 0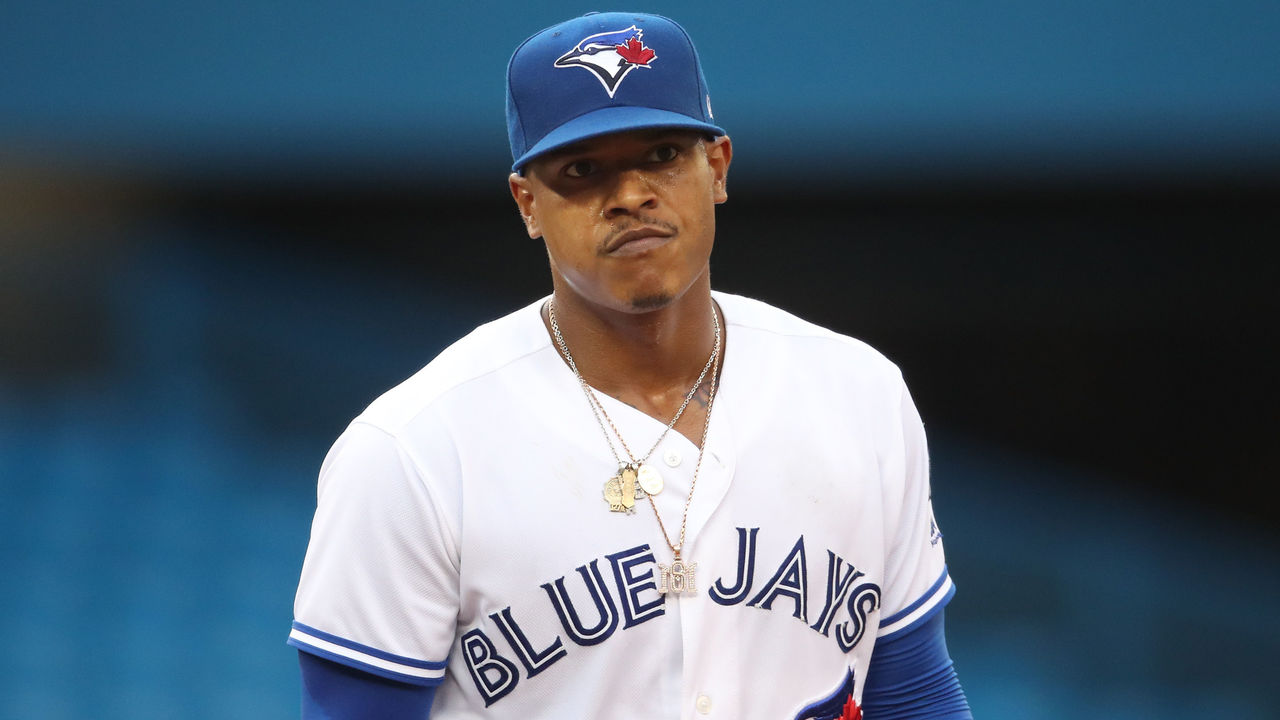 With all due respect, Jordan Zimmermann carrying a perfect game into the seventh inning is more than anything else an indictment of the Blue Jays' lineup - an overwhelmingly inexperienced group that lost one of its few remaining veterans Wednesday when Kendrys Morales was unexpectedly traded to Oakland.
***
Despite fighting his control a bit out of the gate, Marcus Stroman turned in an encouraging performance in his second career Opening Day start (albeit against a comparably punchless lineup), allowing only two singles and four walks while fanning seven over seven scoreless innings. Relying heavily on his slider, which accounted for 33 of his 94 pitches (35.1 percent), Stroman induced a career-high 16 swinging strikes. His velocity, moreover, was right where it was in the second half of the 2018 campaign after he returned from the shoulder injury that derailed him early last year.
Astros 5, Rays 1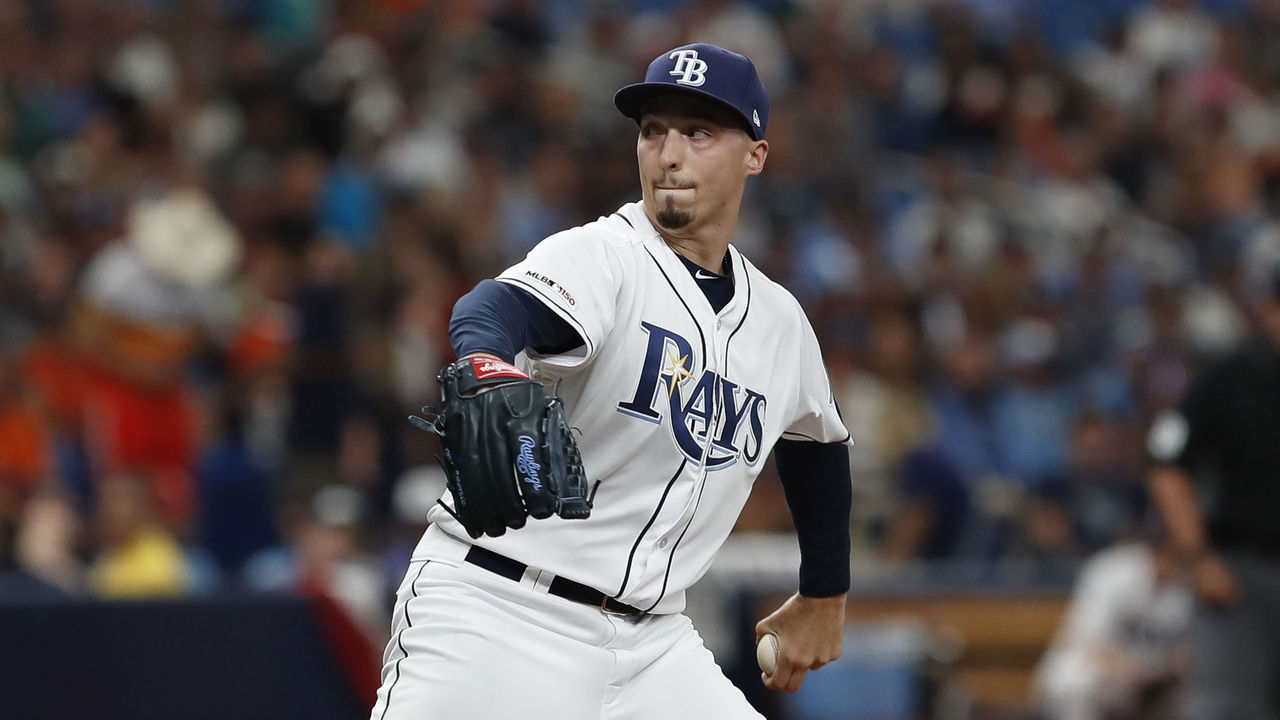 Blake Snell doesn't look right. In 2018, en route to the AL Cy Young Award, the left-hander's four-seam fastball hovered around 96.5 mph and maxed out at 99. At Tropicana Field on Thursday, however, his velocity was down about a tick-and-a-half, and his performance left much to be desired. The Astros - admittedly, one of the game's top offensive teams - teed off of Snell, who allowed five runs on five hits, including three homers, and a pair of walks through his first five innings. Snell allowed five runs in an outing just twice last year, and only once did he serve up three homers.
Cubs 12, Rangers 4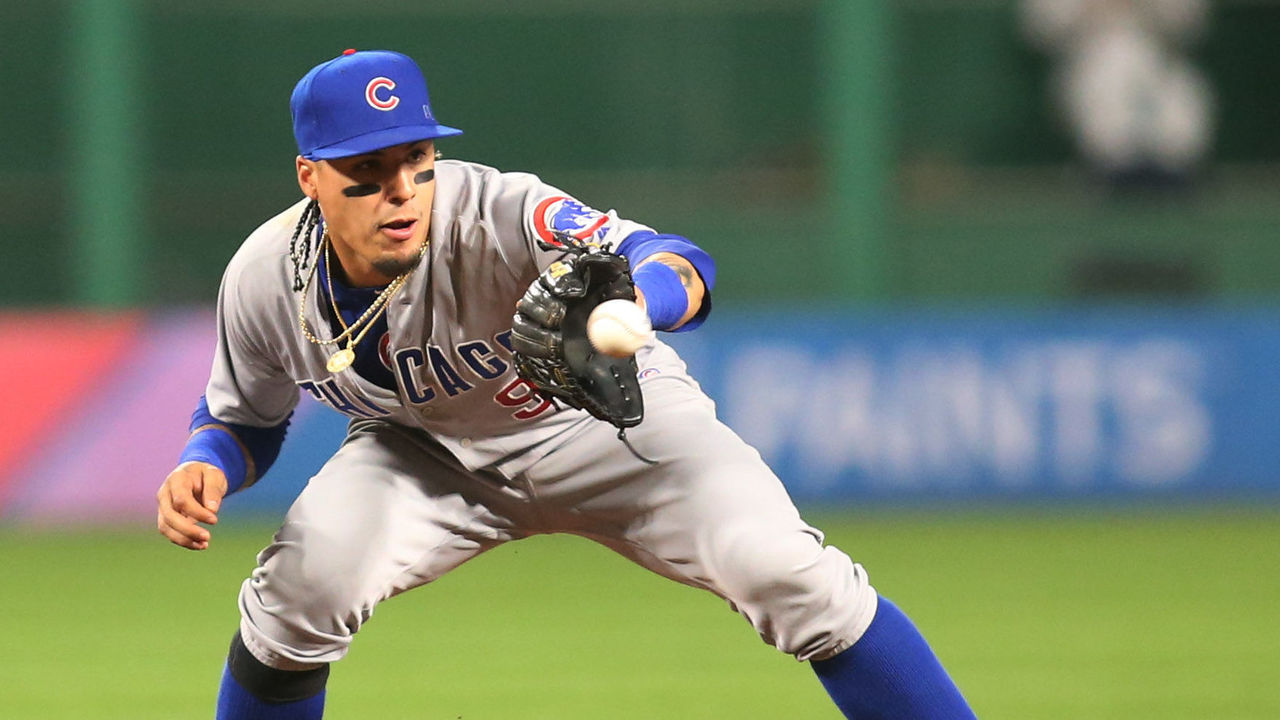 The Cubs delivered a pretty emphatic, "Calm the f--- down" on Opening Day, with virtually everyone having a day, so to speak, in a straight-up pummeling of the not-rebuilding-but-clearly-not-competing Rangers. Kris Bryant, who authored the worst season of his young career in 2018, went deep and drew a walk. Anthony Rizzo, whose performance also dipped last year, reached base four times in five plate appearances. Even Jason Heyward had a couple of hits! Again, their lousy finish notwithstanding, this same roster, more or less, won 95 games last year. The Cubs are going to be just fine.
Athletics 4, Angels 0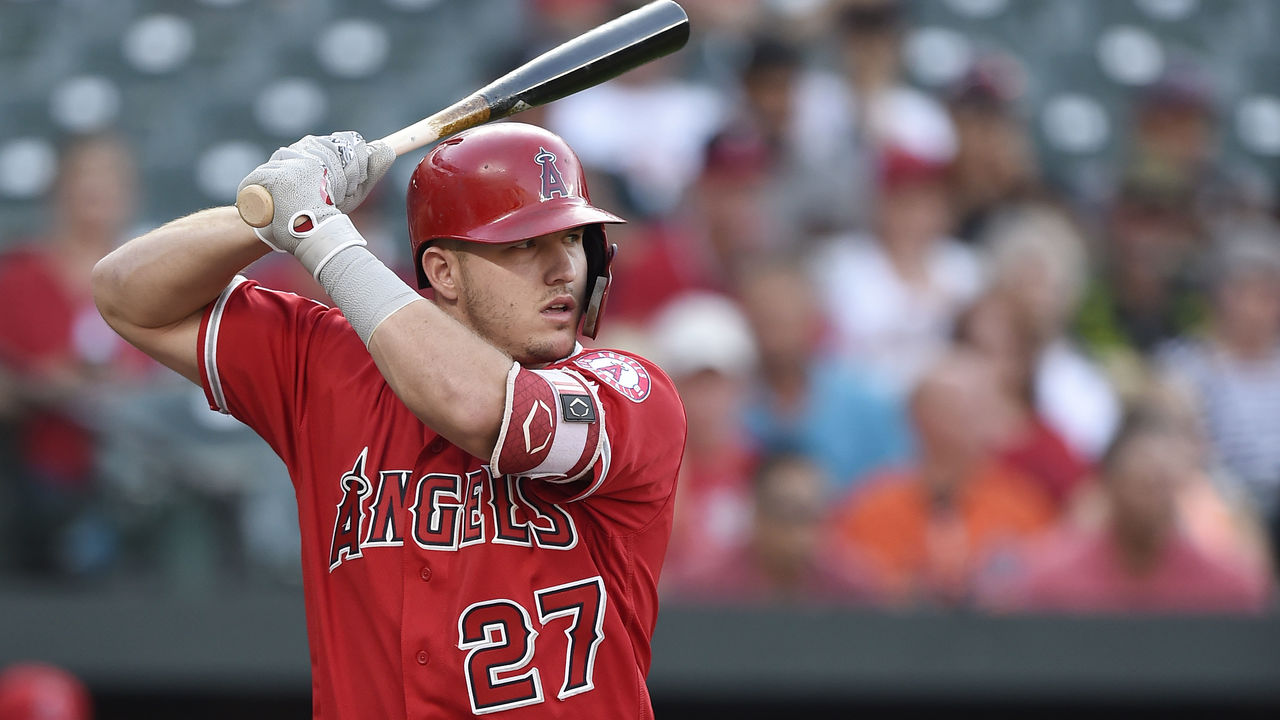 As far as Opening Day calamities go, a Mike Trout injury would be at the top of the list, so it was a huge relief that he was able to stay in the game following an awkward slide into second base late in Thursday's opener. The positives ended there for the Angels, though, as newly acquired right-hander Trevor Cahill eked his way through a mediocre outing, and their lineup combined for a 3-for-28 (.107) day. (Obviously, Trout accounted for one of those hits, while also drawing a walk.)
Reds 5, Pirates 3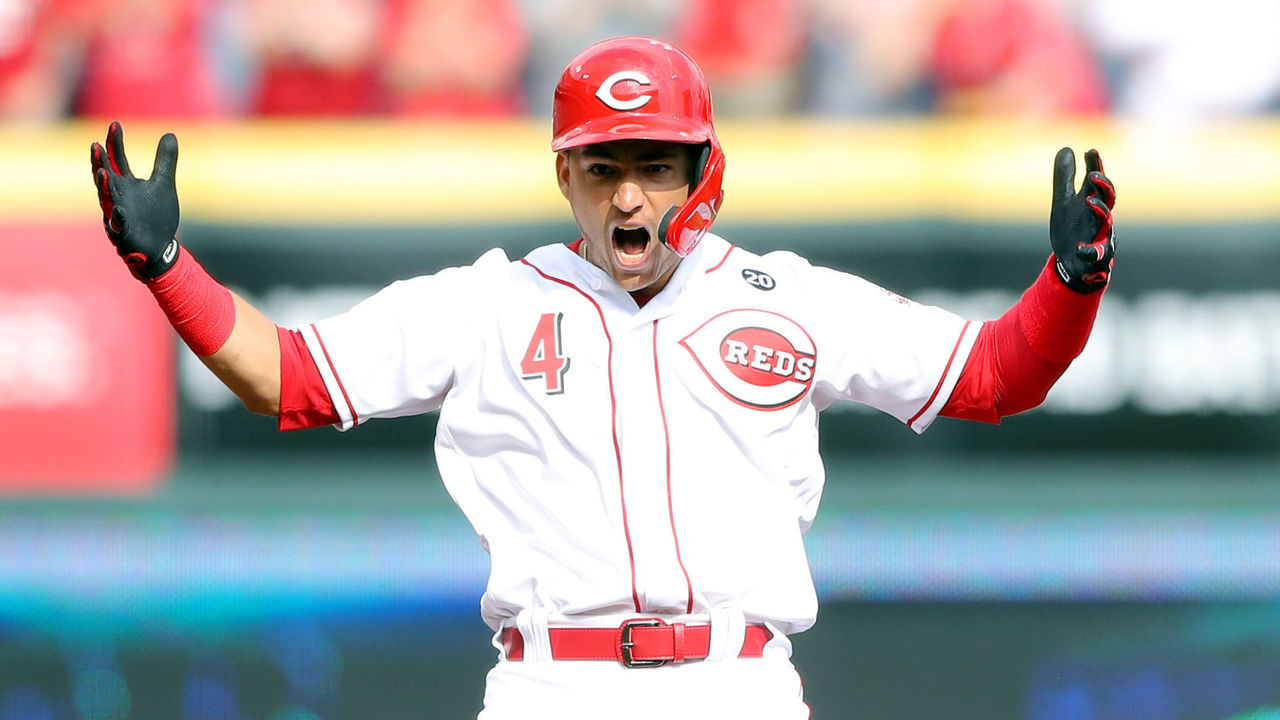 A year ago, it would've been impossible to envision the Reds winning a game in which Joey Votto and Eugenio Suarez combined to go 1-for-7 at the plate. But because they made the bold decision this offseason to, y'know, try to win baseball games, the revamped Reds managed a come-from-behind victory Thursday at Great American Ball Park, with newcomers Jose Iglesias and Derek Dietrich stepping up big in the pivotal seventh inning. If nothing else, it's nice to see a team with noble intentions get rewarded, and it's cool that the long-suffering fans of Cincinnati - who have endured four straight 94-plus-loss seasons - get to retain their newfound optimism for at least another day.
Rockies 6, Marlins 3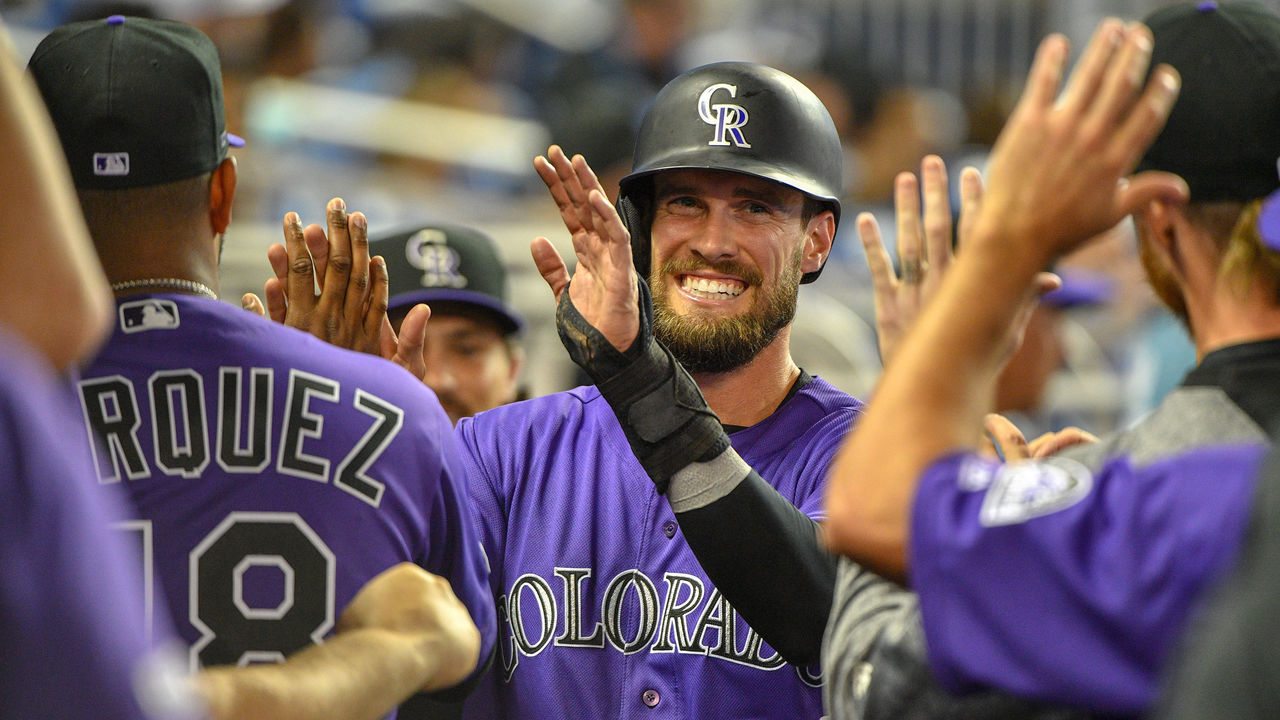 David Dahl is going to be integral to the Rockies' success this season. Nolan Arenado and Trevor Story are going to produce (the former started his year quietly, while the latter stroked a solo shot Thursday), but if the Rockies are going to return to the postseason in 2019, they're going to need other sources of offense; Ian Desmond, Chris Iannetta, Ryan McMahon, and even Daniel Murphy are dubious candidates. Dahl, a former top prospect who owns a 113 OPS+ over 140 big-league games, has to be the guy, and he certainly was against the Marlins, finishing 3-for-4 with a double and a team-high .133 win probability added.
Twins 2, Indians 0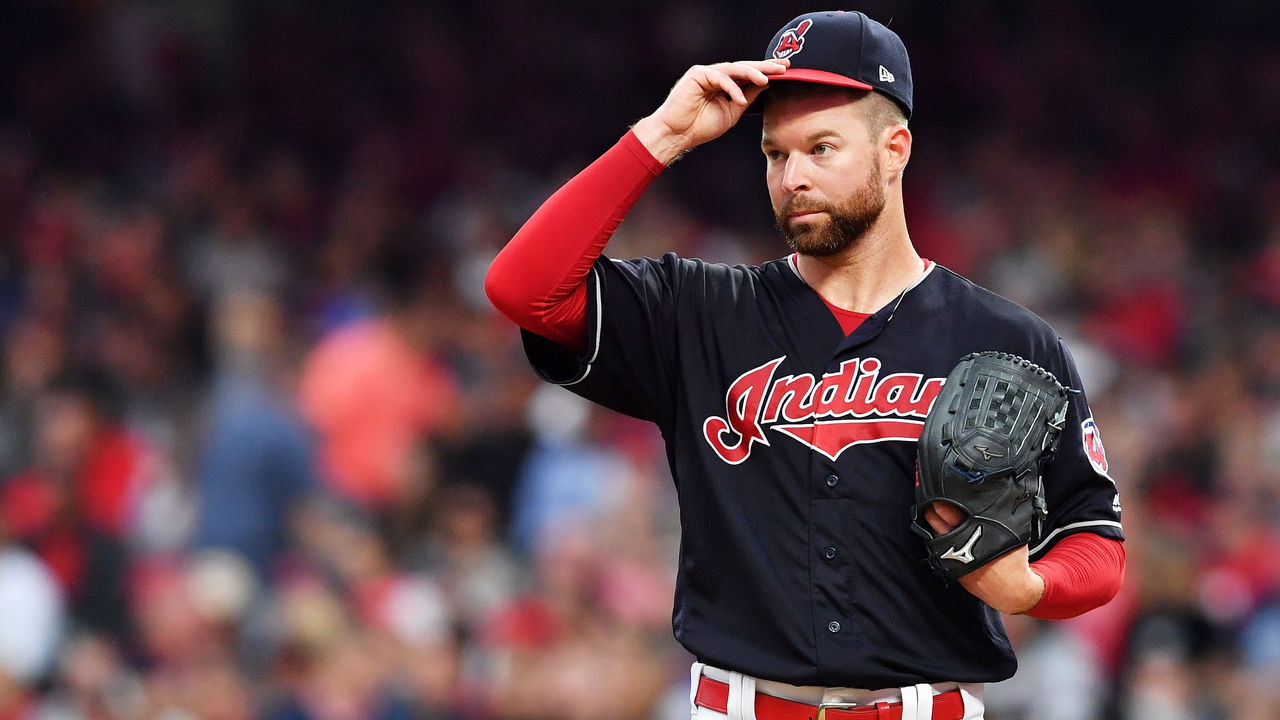 Corey Kluber, whose seven solid innings were squandered by a lineup that mustered just three baserunners all afternoon, should perhaps get accustomed to a lack of run support. This is what Cleveland's front office signed him up for. To be sure, Jose Berrios was exceptional for the Twins, fanning 10 over 7 2/3 before yielding to an equally impressive Taylor Rogers, but the Indians' lineup is, seemingly by design, kind of toothless. The team chose not to replace Michael Brantley with anyone good. It traded away its superior offensive catcher to save a few bucks. It cast Edwin Encarnacion aside for an inferior hitter in Carlos Santana. (To make matters worse, Francisco Lindor is hurt, too.) How did the Indians expect to score runs?
Padres 2, Giants 0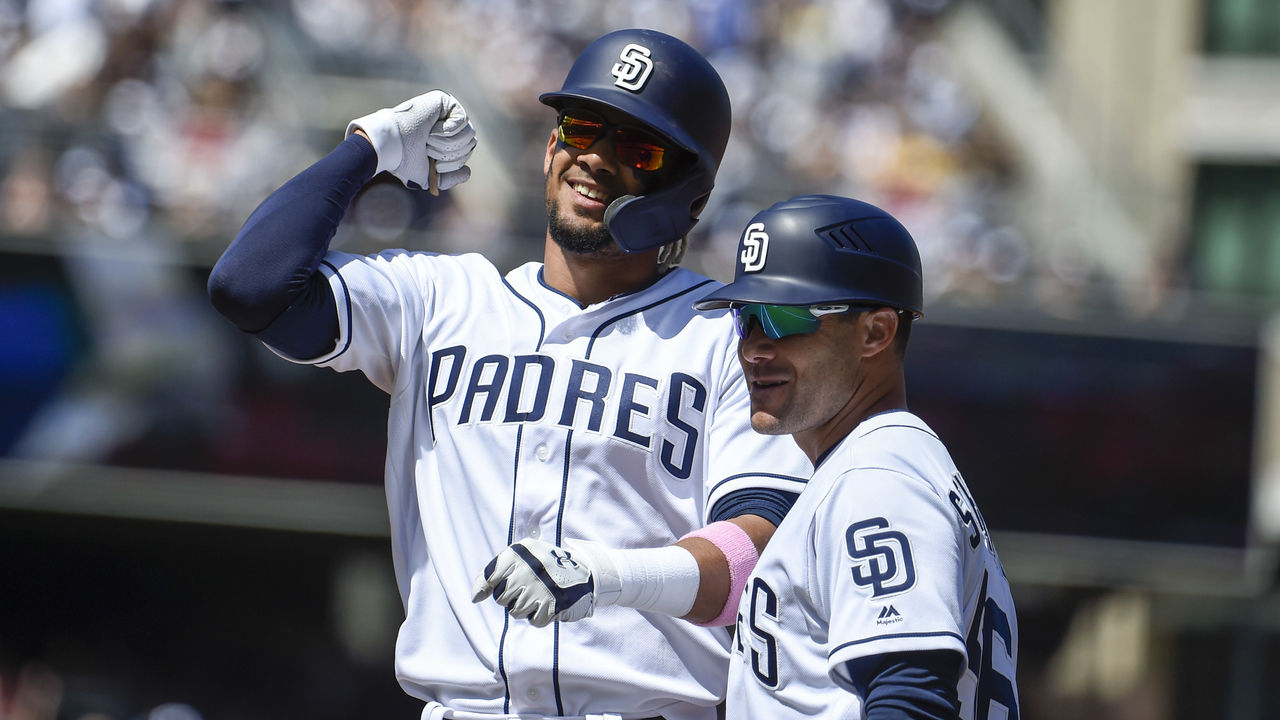 Every team in baseball could learn a lesson from the Padres: the crowd at Petco Park went berserk when Fernado Tatis Jr. sauntered to the plate, and then again when he singled in his first MLB at-bat. It's almost as if - and stick with me here - fans enjoy watching good players play for their team. Service-time manipulation shouldn't need to be legislated out of the collective bargaining agreement for teams to do right by their fans or by their prospects, especially when said prospects - like Tatis - are more talented than virtually everyone else on the active roster.
Dodgers 12, Diamondbacks 5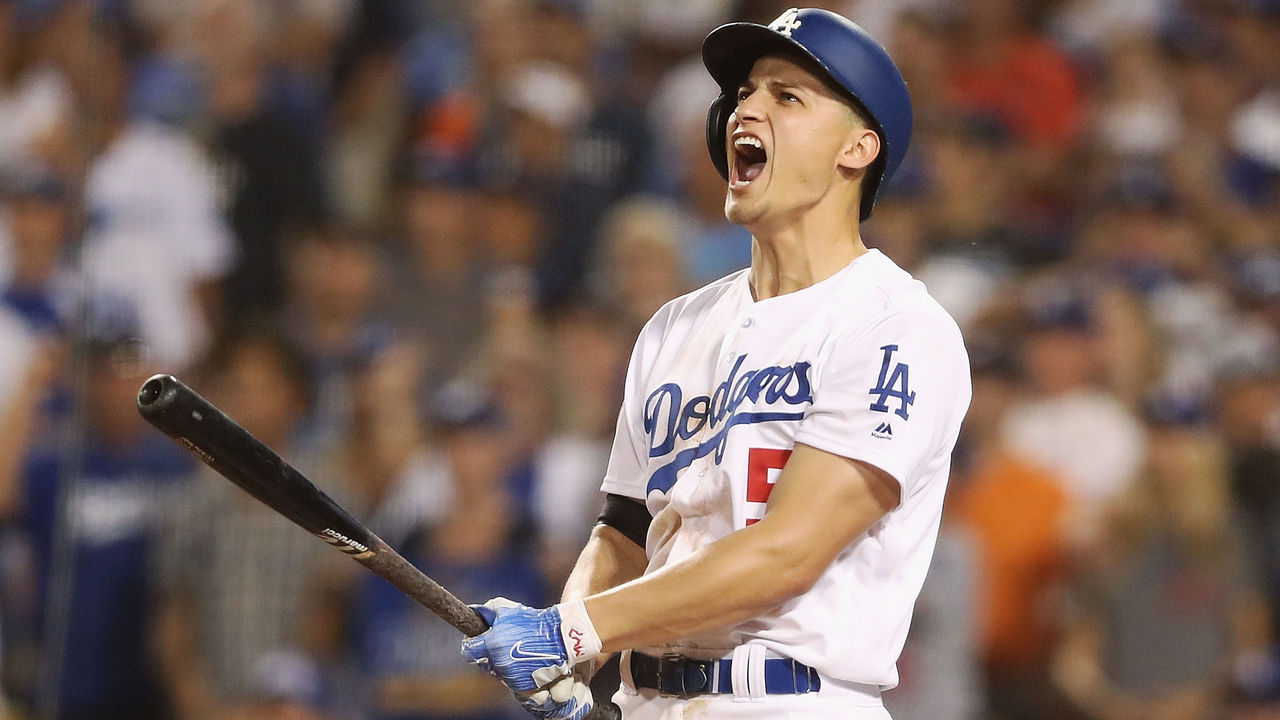 Okay, I might've been a little premature anointing the Yankees the 2019 home run kings. After all, the Dodgers - who clobbered 235 dingers last year, good for second in the majors - kicked off the new season with a historic power display, setting a new Opening Day record (and tying the franchise single-game record) with eight home runs: Austin Barnes, Cody Bellinger, Max Muncy, and Corey Seager each went yard once, while Enrique Hernandez and Joc Pederson smacked two apiece.
Royals 5, White Sox 3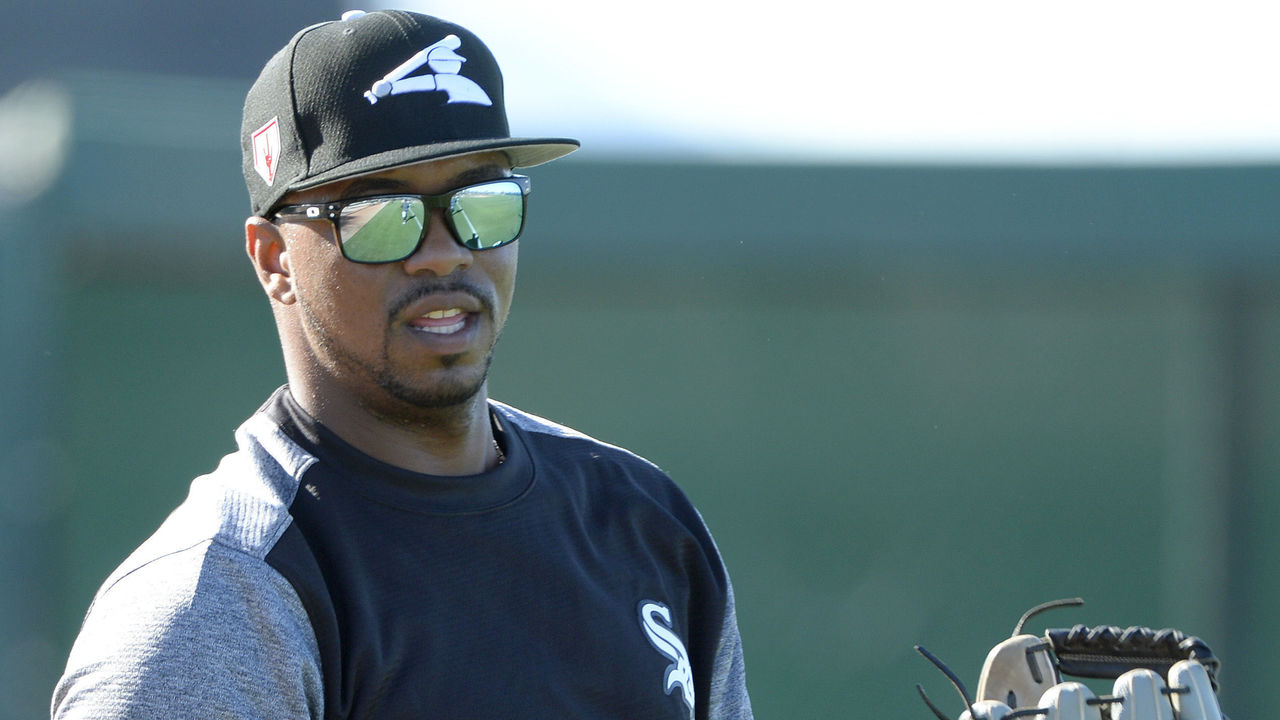 No game could better epitomize the state of the American League Central in 2019 than Thursday's opener between the rebuilding White Sox and rebuilding Royals, a no-stakes snoozefest (until the ninth, at least) that makes it that much easier to understand why Cleveland felt comfortable getting worse this offseason. This was minor-league baseball at major-league prices. And Eloy Jimenez went hitless, to boot, striking out twice in three at-bats.
Mariners 12, Red Sox 4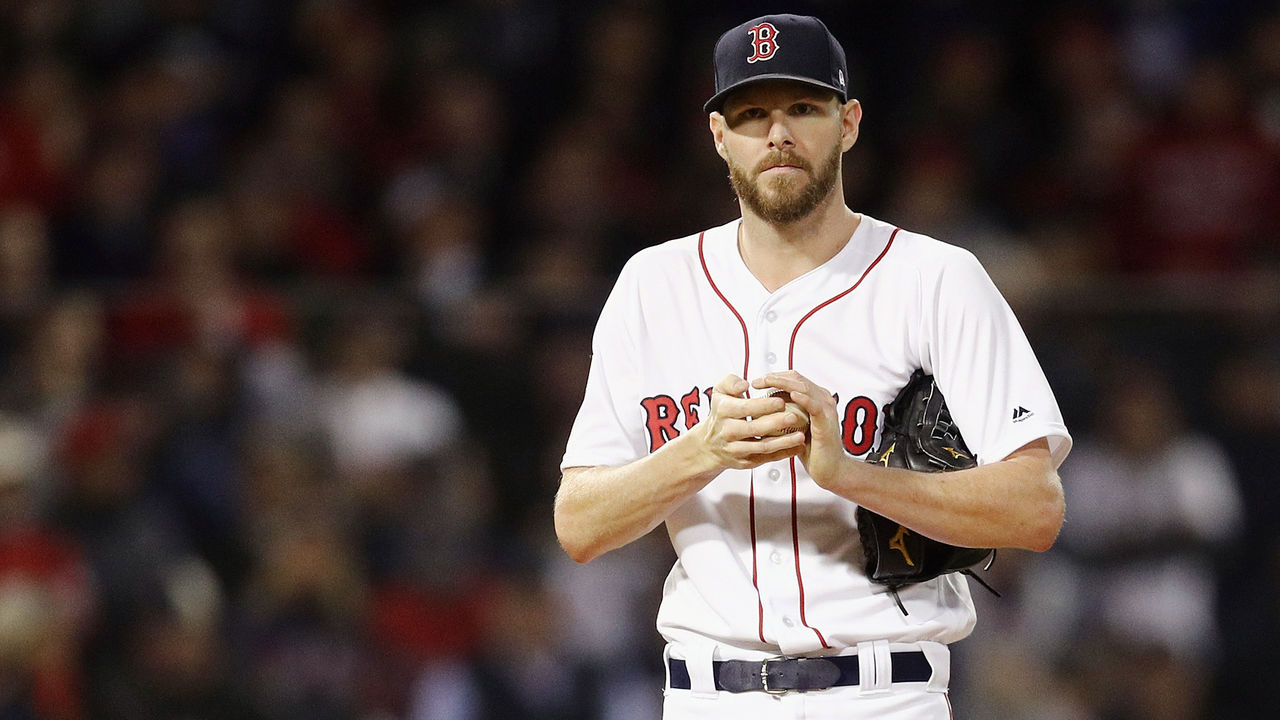 Chris Sale can't be healthy. Sale, who missed most of the second half of 2018 with a shoulder problem and was clearly compromised throughout his club's World Series run, looked legitimately un-good at T-Mobile Park, lasting only three innings while struggling with command and diminished velocity. With his four-seamer sitting at just 92.3 mph - down three ticks from last year - Sale endured arguably his worst start with the Red Sox, serving up seven runs and giving up three homers. (He didn't do either of those in any of his 27 starts last year.) Maybe it's just rust, but given Sale's history - and the fact that he was a curiously limited participant throughout the Grapefruit League season - it's fair to wonder if there's something physically wrong.