While a lot has transpired over the past four months, the landscape of the American League remains largely the same. The great teams are going to win 90 games, the good teams are competing for a wild-card spot, and the bad teams are building toward future contention whether it be a five-year plan, or one-year "re-imagining," as Mariners general manager Jerry Dipoto put it.
Grading based on team-specific rubrics, let's take a look at how each AL club acquitted itself this offseason:
Baltimore Orioles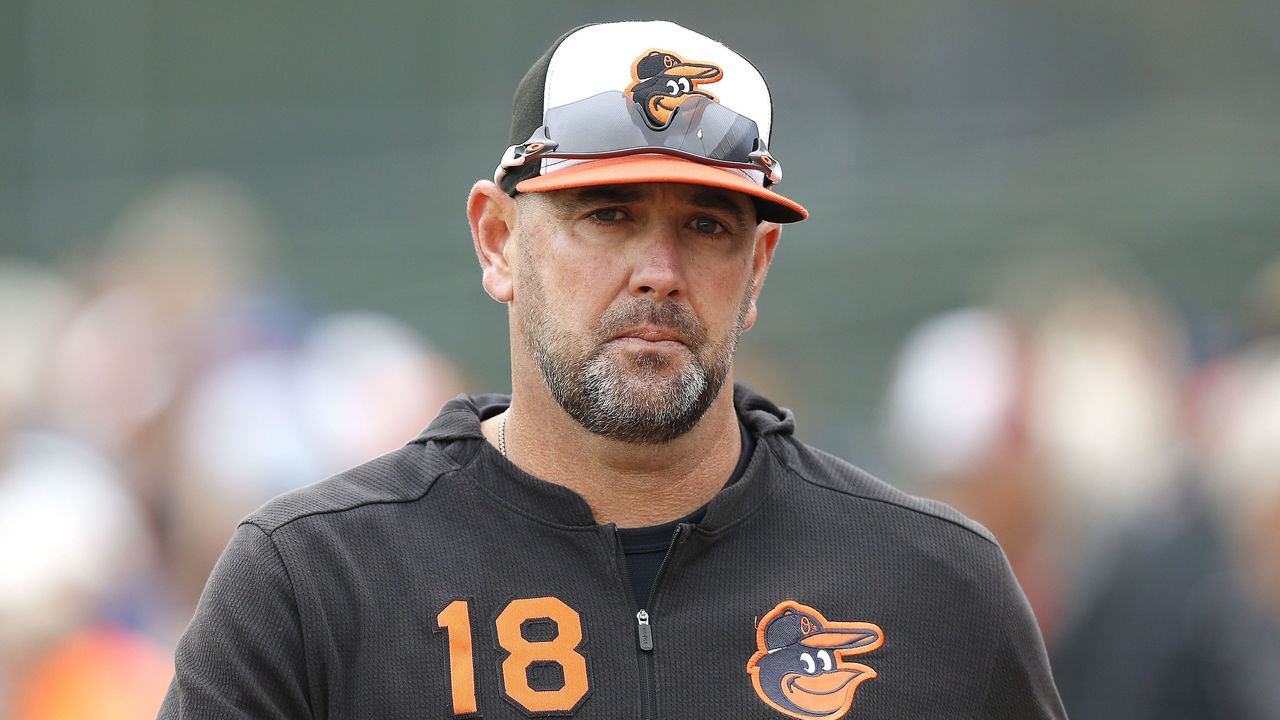 | IN | OUT |
| --- | --- |
| IF Hanser Alberto | SS Tim Beckham |
| RP Austin Brice | OF Adam Jones |
| SS Alcides Escobar | C Caleb Joseph |
| SP Nate Karns | 2B Breyvic Valera |
| RP Xavier Moore | |
| OF Dwight Smith Jr. | |
| C Jesus Sucre | |
| OF Eric Young Jr. | |
What the Orioles really needed this offseason was a new voice in the front office, one to champion them into and out of a rebuild, as well as a new skipper. They seem to have gotten both in Mike Elias and Brandon Hyde. Elias, the new GM, is barely 36 years old and comes from a club well-versed in building toward the future: the Astros. Hyde, meanwhile, will take control of the lineup card after previously serving as bench coach alongside Joe Maddon, who, for all his idiosyncrasies, is lauded for his ability to maintain morale in the clubhouse. While neither of those signings are notable on-field additions, they are by far the most meaningful after a truly rudderless run under Dan Duquette and Buck Showalter. For now, the focus is on the long term, and Elias seems to have fielded a roster that is sure to give the Orioles a top selection in the 2020 MLB Draft.
Grade: C-
Boston Red Sox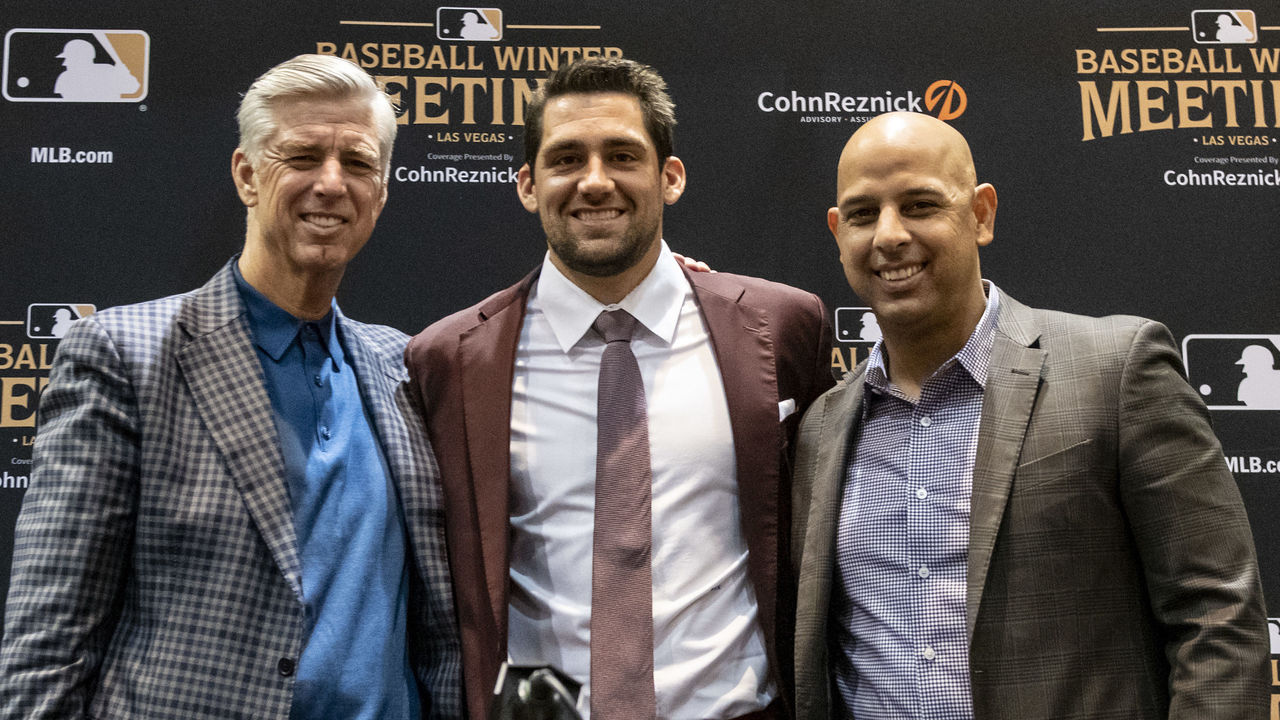 | IN | OUT |
| --- | --- |
| SP Nathan Eovaldi* | RP Joe Kelly |
| OF Gorkys Hernandez | RP Craig Kimbrel |
| RP Jenrry Mejia | 2B Ian Kinsler |
| 1B Steve Pearce* | SP Drew Pomeranz |
| RP Erasmo Ramirez | |
| RP Carson Smith* | |
* - Indicates player re-signed
The Red Sox did essentially what was necessary this offseason to maintain their claim to the throne, or at least guarantee second place in a top-heavy division. But now that the big picture is in full view, their winter machinations seem kind of underwhelming. They brought the band back together as best they could by re-signing Eovaldi and Pearce, but let arguably the most important piece walk in Kimbrel. We still don't know where Kimbrel will wind up, but Dave Dombrowski has been pretty clear his club has no intention of meeting the closer's reported contract demands. Given that Boston's payroll is well above the luxury tax, that makes sense. But the team's bullpen is in shambles, and a whole bunch of buy-low guys like Mejia, Ramirez, and Smith simply can't fill the void left behind by Kimbrel and Kelly.
Grade: C+
Chicago White Sox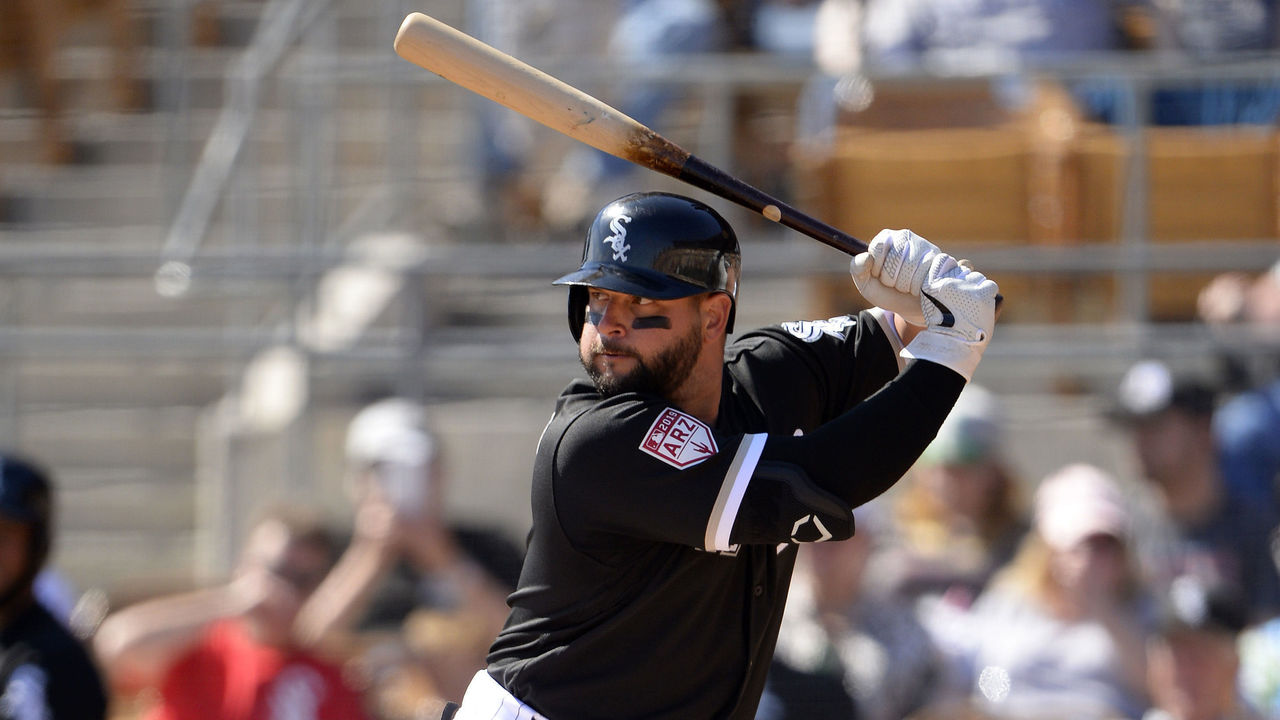 | IN | OUT |
| --- | --- |
| 1B Yonder Alonso | 3B Matt Davidson |
| RP Alex Colome | OF Avisail Garcia |
| OF Brandon Guyer | RP Jeanmar Gomez |
| RP Kelvin Herrera | SP Miguel Gonzalez |
| OF Jon Jay | C Omar Narvaez |
| C James McCann | RP Hector Santiago |
| SP Ivan Nova | SP James Shields |
| SP Ervin Santana | |
The White Sox made their offseason goals very clear: sign Manny Machado. That exposes their rubric to some pretty scathing criticisms considering the fact, well, they didn't. Rich Hahn and the rest of the front office seemed prepared to do anything in order to lure Machado, like trading for his brother-in-law Alonso, and signing Manny's friends in Jay and Herrera. Of course, the list of things the White Sox were prepared to do stopped at paying Machado the requisite acquisition cost. Heading into the offseason, it seemed like the two-time Gold Glove winner would be a lock to earn a $300-million contract, and while a lengthy winter seemed to put that into doubt, Machado wound up receiving just that from San Diego. Why the White Sox, who are slated to enter the 2019 season with an $80-million payroll, couldn't match that is pretty pathetic. And, now, they're stuck with reminders of their failure for the next two seasons while Alonso and Herrera play out contracts that seem kind of puzzling.
Grade: F
Cleveland Indians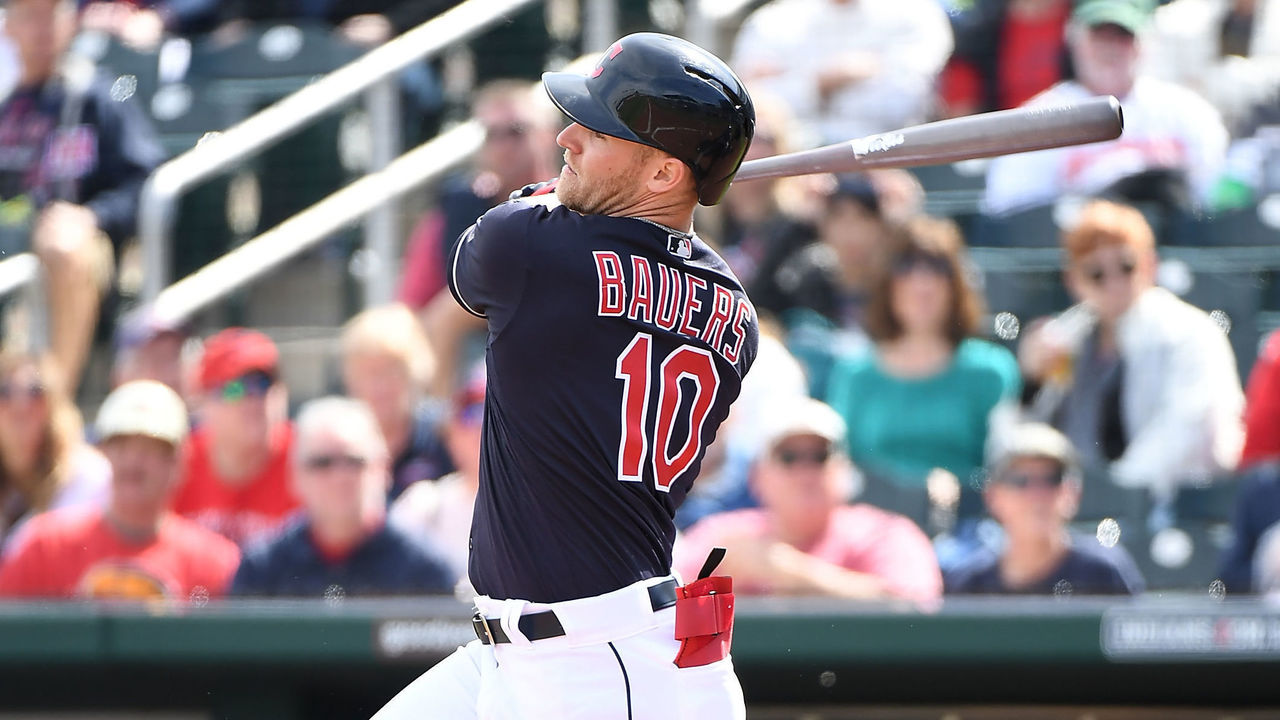 | IN | OUT |
| --- | --- |
| 1B Jake Bauers | RP Cody Allen |
| SP Carlos Carrasco** | OF Michael Brantley |
| RP Tyler Clippard | OF Melky Cabrera |
| OF Matt Joyce | OF Lonnie Chisenhall |
| C Kevin Plawecki | OF Rajai Davis |
| 1B Hanley Ramirez | 3B Josh Donaldson |
| 1B Carlos Santana | C Yan Gomes |
| RP Oliver Perez* | OF Brandon Guyer |
| | RP Andrew Miller |
| | IF Adam Rosales |
| | SP Josh Tomlin |
* - Player re-signed
** - Agreed to extension
Instead of trying to compete with the Yankees, Red Sox, and Astros for best in the AL, Cleveland seemed resigned to settle for another division title. Simply put, that's fine. No other team in the division seems to want to compete - other than the Twins, perhaps. However, with Lindor heading into seasons of increased expense at arbitration, and the rotation as strong as ever, letting key pieces of the bullpen and outfield walk without addressing those concerns is less than ideal. The once-dominant 'pen now looks entirely fallible, and the outfield consists of Martin, Bauers, Naquin, and maybe Joyce if he gets picked up after a non-roster invite to spring. The one saving grace was getting Carrasco to sign a remarkably team-friendly contract extension.
Grade: D-
Detroit Tigers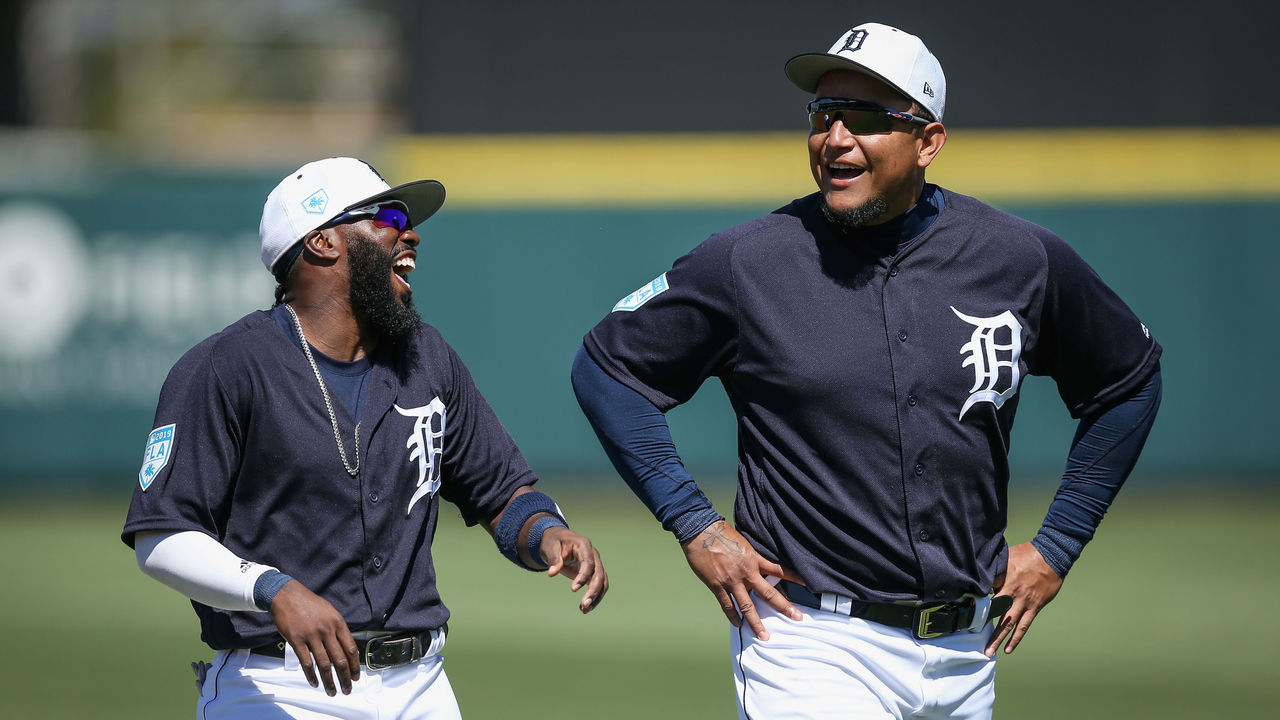 | IN | OUT |
| --- | --- |
| IF Josh Harrison | SS Jose Iglesias |
| SS Pete Kozma | SP Francisco Liriano |
| SS Jordy Mercer | DH Victor Martinez |
| SP Matt Moore | C James McCann |
| OF Taylor Motter | |
| SP Tyson Ross | |
| C Cameron Rupp | |
The Tigers did essentially what was necessary for a team focusing on the future: sign some players - particularly pitchers - who may recoup some value if they perform well and are able to be traded midseason. Ross certainly fits that, as the 31-year-old showed impressive stuff with the St. Louis Cardinals last season. Moore's profile is significantly less exciting, but the Tigers didn't break the bank to get a guy who can simply eat innings in a season with no expectations. On the hitting side, adding Harrison for a measly $2 million might go down as one of the best steals of the winter. The next step for Detroit is making sure they get some sort of value back for Nicholas Castellanos and figuring out what they have - if anything - in Michael Fulmer, Matthew Boyd, and Daniel Norris.
Grade: C+
Houston Astros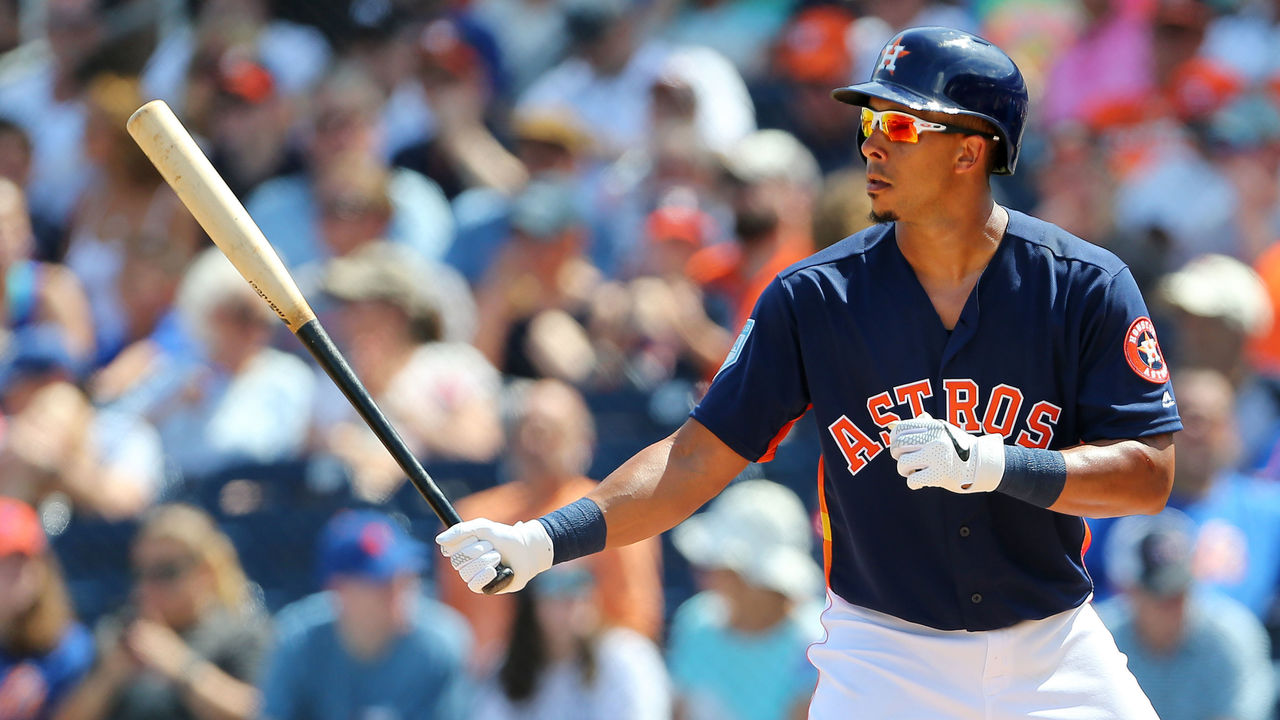 | IN | OUT |
| --- | --- |
| OF Michael Brantley | IF J.D. Davis |
| C Robinson Chirinos | DH Evan Gattis |
| IF Aledmys Diaz | IF Marwin Gonzalez |
| SP Wade Miley | SP Dallas Keuchel |
| | C Martin Maldonado |
| | C Brian McCann |
| | SP Charlie Morton |
| | RP Tony Sipp |
At first, the Astros' rotation seemed like something that needed to be heavily addressed. The club was preparing to lose Keuchel and Morton to free agency, and Lance McCullers Jr. is now going to be sidelined the entire year after requiring Tommy John surgery. However, as the winter went on, Houston simply added Miley on a nice $4.5-million deal. Now that the dust has settled (we still don't know where Keuchel winds up), it looks like Jeff Luhnow and the rest of the front office was right not to panic all along. The health of Josh James is somewhat worrying, but both Collin McHugh and Brad Peacock can easily slide into the back end of the rotation. If one of them falter early, the Astros have the best pitching prospect in the minors - Forrest Whitley - ready for the call. Add in Brantley as an upgrade over Tony Kemp or Jake Marisnick, as well as Chirinos, and you've got a roster that easily keeps their claim atop the division, and perhaps reestablishes themselves as championship favorites.
Grade: A
Kansas City Royals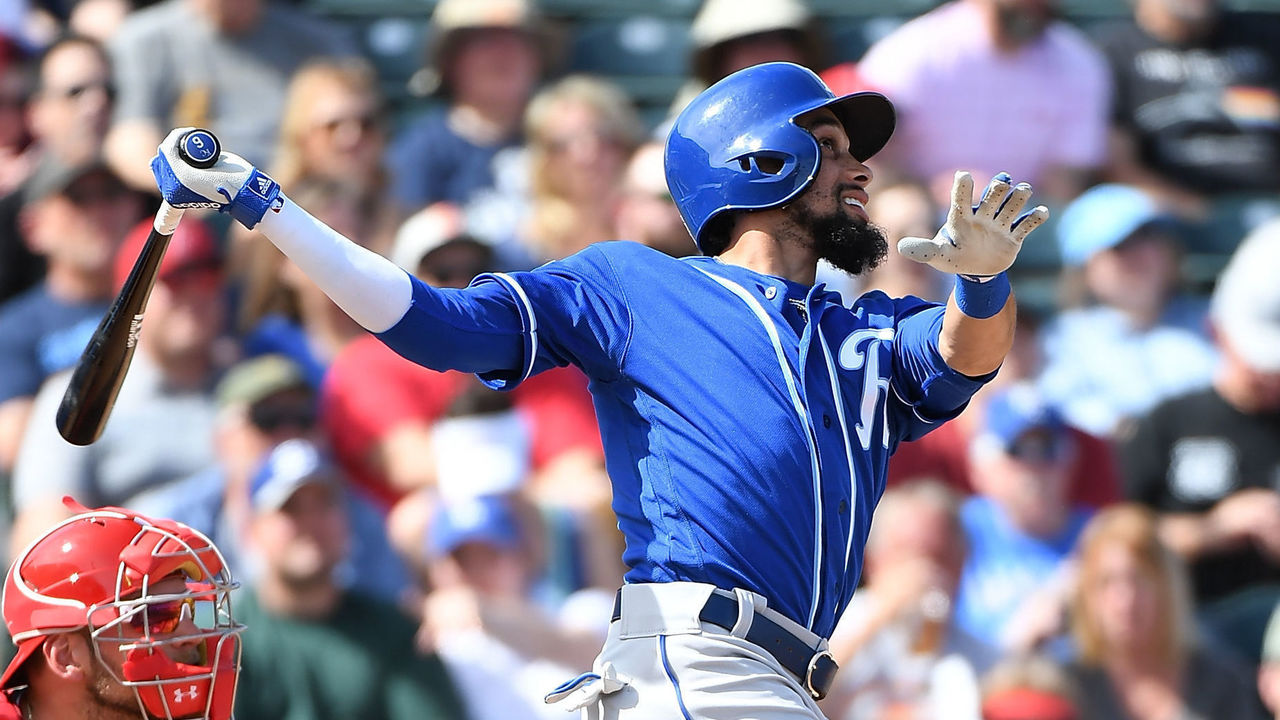 | IN | OUT |
| --- | --- |
| SP Homer Bailey | SS Alcides Escobar |
| RP Brad Boxberger | SP Jason Hammel |
| RP Jake Diekman | |
| OF Terrence Gore | |
| OF Billy Hamilton | |
| C Martin Maldonado | |
| 2B Whit Merrifield* | |
| IF Chris Owings | |
| RP Drew Storen | |
* - Agreed to extension
The glimmer of winning the World Series a short three seasons ago still protects Dayton Moore from much scrutiny, but this team is truly destitute. To the Royals' credit, though, they made some frugal moves that could pay off. The most notable is Maldonado - signed almost out of necessity after the announcement that Salvador Perez would require Tommy John - and speedy outfielder Hamilton. Maldonado is a former Gold Glove-winning catcher who, frankly, lasted too long on the open market. Hamilton, on the other hand, needs to finally show teams he can get on base with any regularity. His speed is tantalizing, but only if he can learn to take a walk even occasionally. Kansas City is in a good position to at least see if that's a possibility.
Grade: C
Los Angeles Angels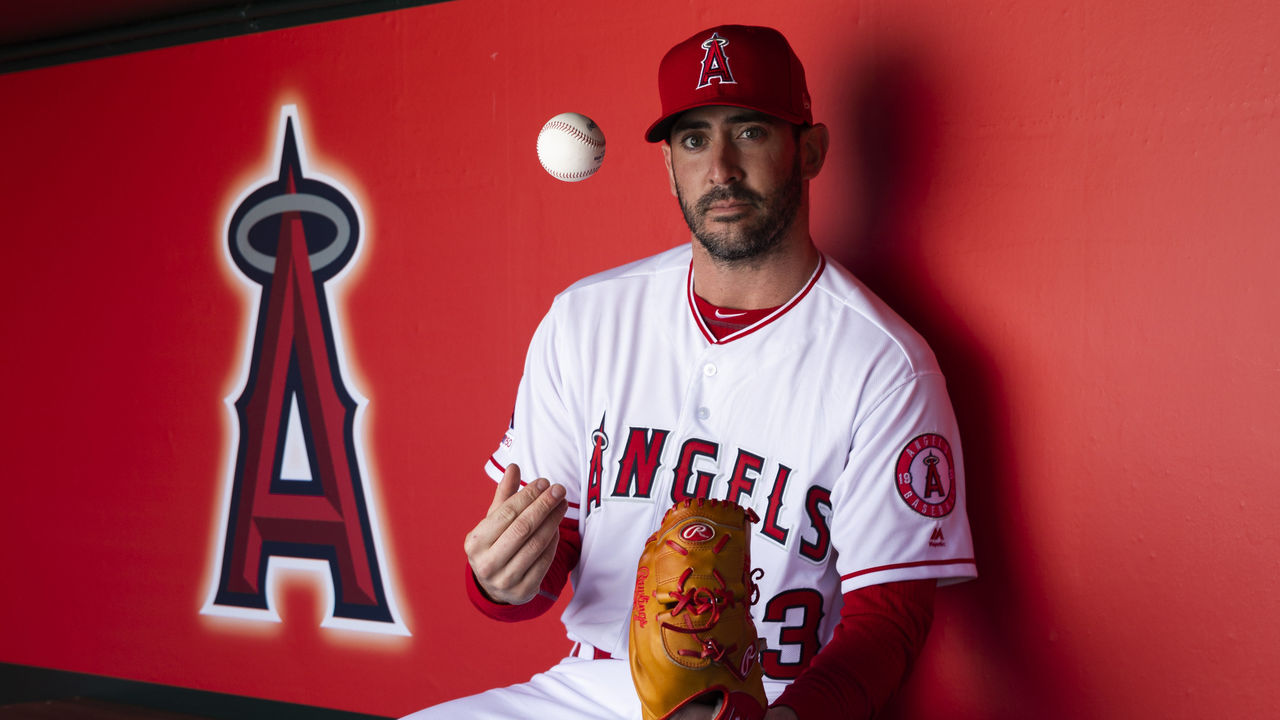 | IN | OUT |
| --- | --- |
| RP Cody Allen | RP Jim Johnson |
| 1B Justin Bour | RP Blake Parker |
| OF Peter Bourjos | SP Garrett Richards |
| SP Trevor Cahill | SP Matt Shoemaker |
| RP Luis Garcia | RP Junichi Tazawa |
| SP Matt Harvey | OF Chris Young |
| 2B Tommy La Stella | OF Eric Young Jr. |
| C Jonathan Lucroy | |
The Angels have now had Mike Trout for seven full seasons and have yet to win a postseason game during that span. So, with Shohei Ohtani shelved as a pitcher for a full campaign, what did they choose to do? Get outspent by their notably frugal division rival, the Oakland Athletics. While the addition of Allen and Bour were inexpensive and could prove fruitful, this isn't a team that should be searching in the bargain bin. Sinking $11 million to see what Harvey has left isn't what the Angels needed. Adding Machado would have made a ton of sense, but David Fletcher will instead get regular reps in the infield. Signing Patrick Corbin would have been a great fit as well, but Jaime Barria and Felix Pena will start every fifth day. The urgency of wasting Trout's prime has never seemed more dire, particularly when the second wild card is up for grabs.
Grade: D+
Minnesota Twins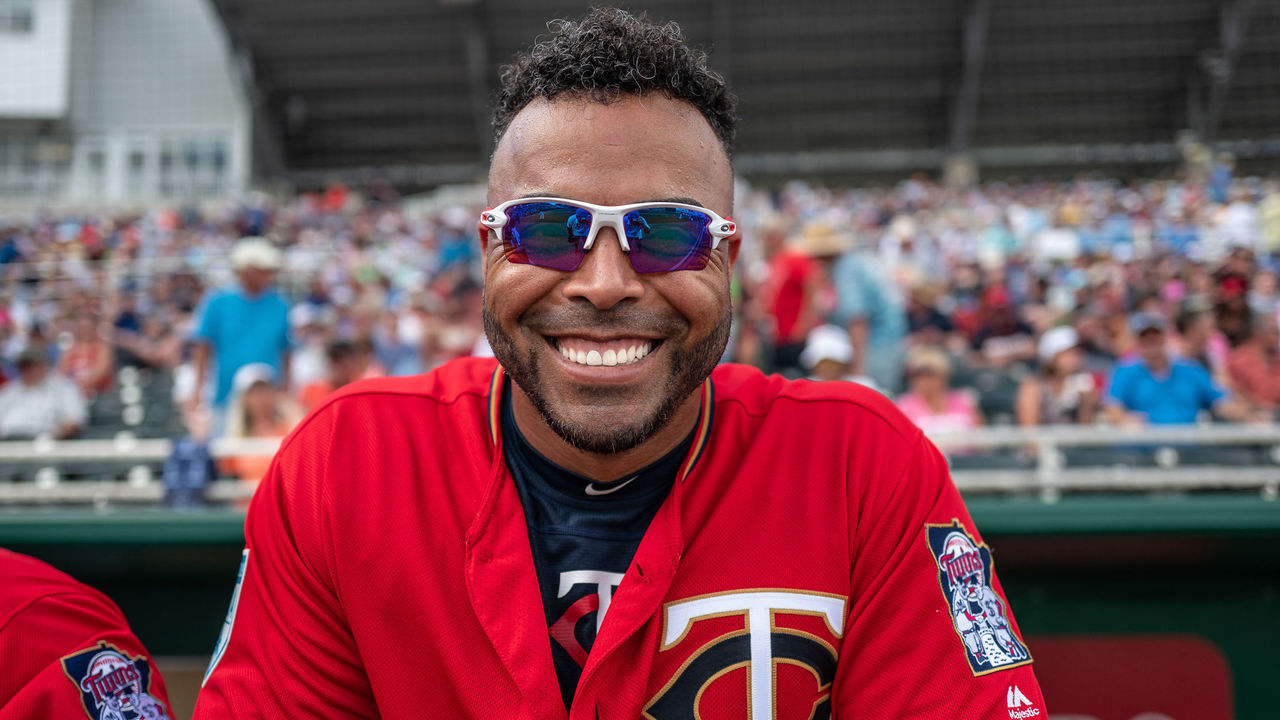 | IN | OUT |
| --- | --- |
| 1B C.J.Cron | 2B Logan Forsythe |
| DH Nelson Cruz | C Chris Gimenez |
| 1B Lucas Duda | OF Zack Granite |
| IF Marwin Gonzalez | OF Robbie Grossman |
| OF Max Kepler* | 1B Joe Mauer |
| RP Xavier Moore | 1B Logan Morrison |
| RP Blake Parker | SP Ervin Santana |
| SP Martin Perez | |
| SS Jorge Polanco* | |
| IF Adam Rosales | |
| 2B Jonathan Schoop | |
| IF Ronald Torreyes | |
* - Agreed to extension
If your favorite team was in the running to acquire Corey Kluber from the Indians, you can probably thank the Twins for making sure Cleveland's ace was pulled off the trade block. See, Cleveland could have parted with the two-time Cy Young winner and still cruised to a division championship, until the Twins decided to make some interesting moves. Signing Cron, Cruz, Gonzalez, and Schoop doesn't immediately make them contenders, but it does weaken Cleveland's grasp on the division. Even further, Minnesota invested in their future by locking up both Kepler and Polanco to affordable extensions.
Grade: A-
New York Yankees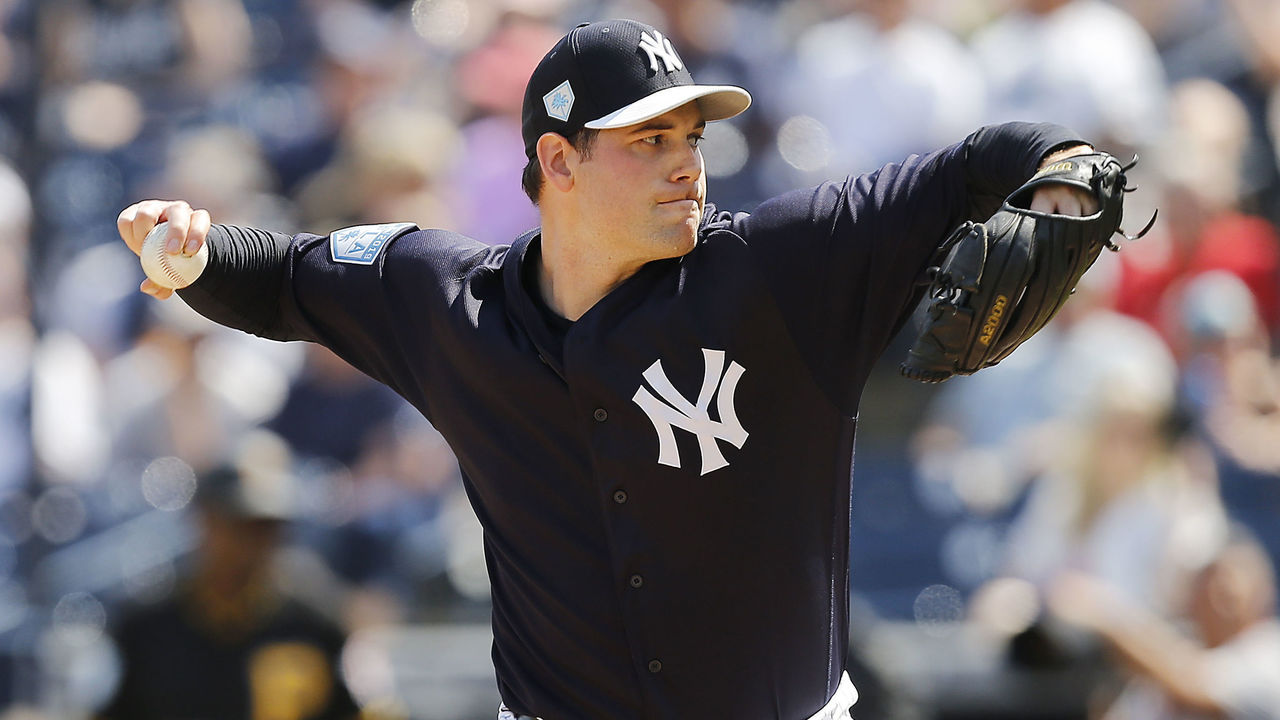 | IN | OUT |
| --- | --- |
| RP Zack Britton* | SP Sonny Gray |
| RP Danny Farquhar | SS Adeiny Hechavarria |
| OF Brett Gardner* | SP Lance Lynn |
| OF Aaron Hicks** | OF Andrew McCutchen |
| SP J.A. Happ* | RP David Robertson |
| SP Drew Hutchison | SP Justus Sheffield |
| IF DJ LeMahieu | IF Ronald Torreyes |
| RP Adam Ottavino | IF Neil Walker |
| SP James Paxton | |
| SP CC Sabathia* | |
| SP Luis Severino** | |
| SS Troy Tulowitzki | |
* - Player re-signed
** - Agreed to extension
The Yankees of old probably couldn't have helped themselves from signing at least one of Bryce Harper or Machado, who both sat on the market far too long. Instead, Brian Cashman resisted temptation, strengthened the rotation through trade, added to the bullpen, and compiled infield depth. It will be interesting to see how New York finds playing time for all of Miguel Andujar, Gleyber Torres, LeMahieu, and Tulowitzki, but you can never have too much depth. Reconciling the loss of Robertson with Ottavino is at worst a lateral move, and bolstering the rotation with Paxton while bringing back both Happ and Sabathia is impressive. The rotation doesn't have the best track record with health, but the Yankees have enough depth to cope with the inevitable injuries every team faces. Getting Severino to waive his arbitration eligibility for a team-friendly extension is the cherry on top.
Grade: A
Oakland Athletics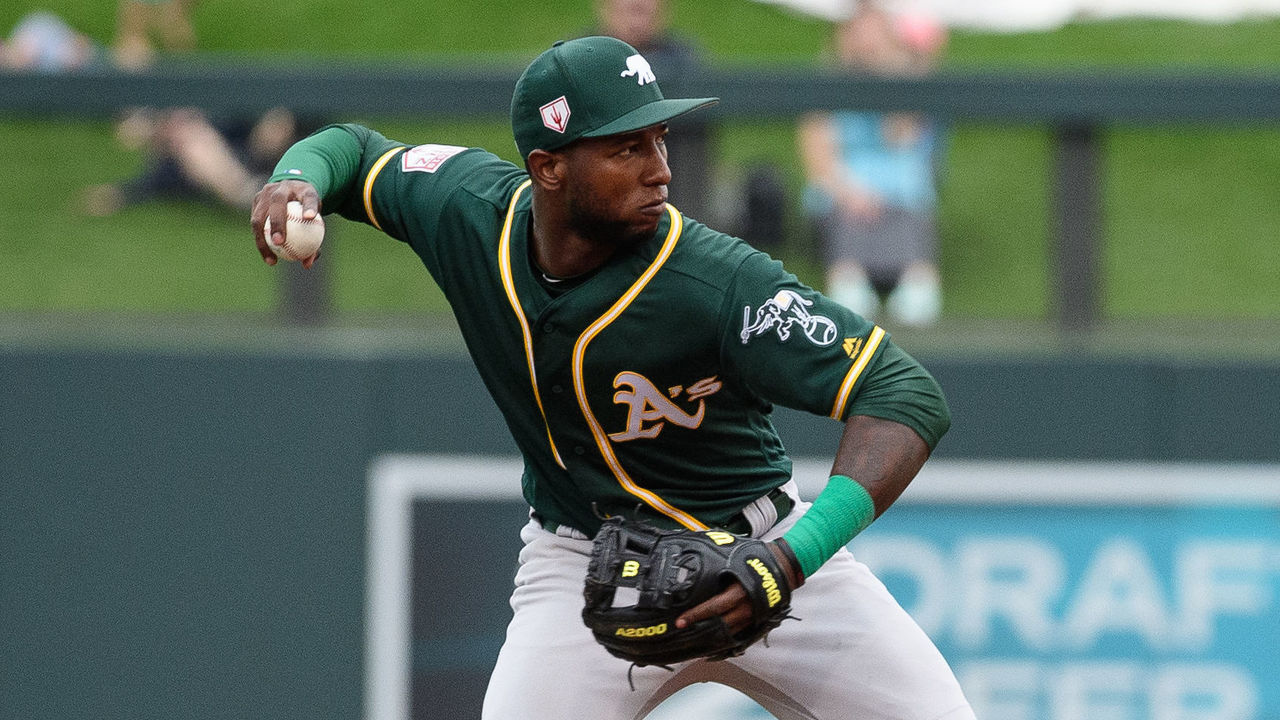 | IN | OUT |
| --- | --- |
| SP Brett Anderson* | SP Trevor Cahill |
| RP Jerry Blevins | RP Jeurys Familia |
| SP Marco Estrada | SP Edwin Jackson |
| SP Mike Fiers* | OF Matt Joyce |
| OF Robbie Grossman | RP Shawn Kelley |
| C Chris Herrmann | C Jonathan Lucroy |
| C Nick Hundley | 2B Jed Lowrie |
| IF Jurickson Profar | |
| RP Joakim Soria | |
* - Player re-signed
After the A's won 97 games and were unceremoniously booted from the postseason following a wild-card loss to the 100-win Yankees, Oakland did as Oakland does, making marginal gains where they could while allowing expensive free agents to walk. Losing Lowrie stings the most, but replacing him with Profar - who seems to have finally found his form after injuries stunted the top prospect's growth - might prove to be brilliant. Otherwise, they maintained a strong bullpen and addressed the loss of Cahill with the addition of Estrada for less than half the price. It's hard to figure out whether the Athletics are a second-place or fourth-place team, but if they repeat on last season, no one would be surprised.
Grade: C+
Seattle Mariners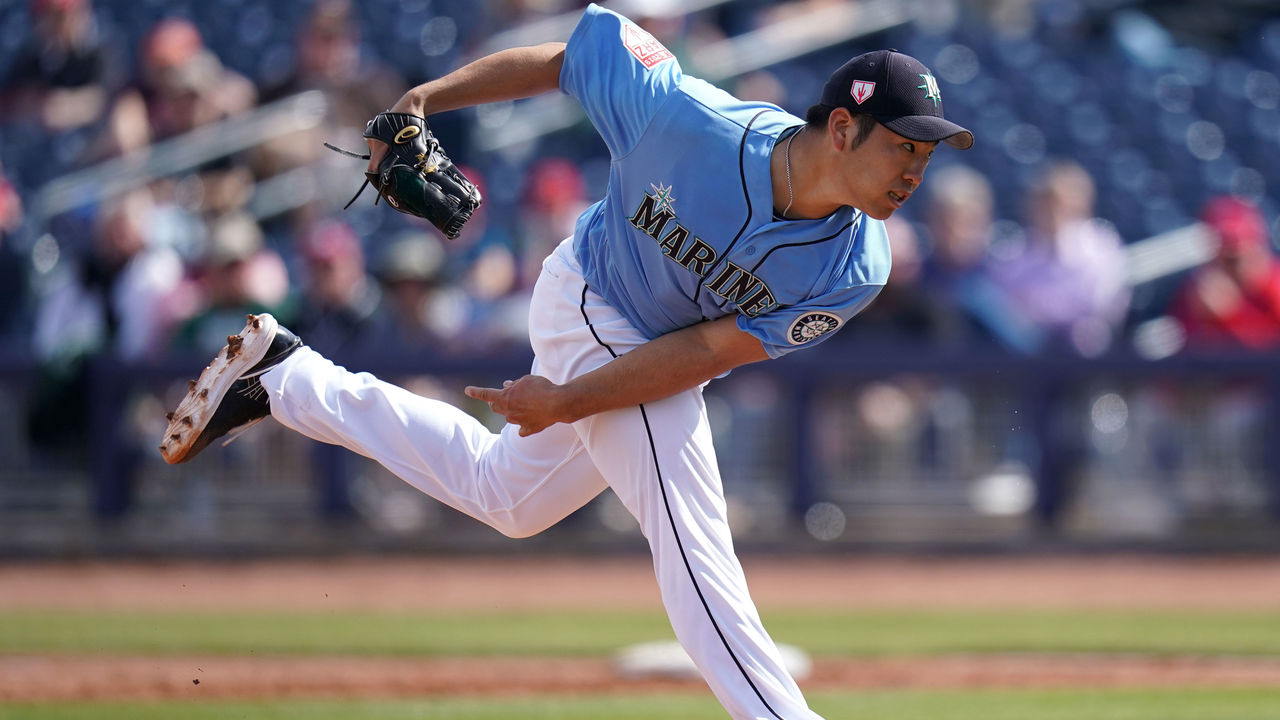 | IN | OUT |
| --- | --- |
| OF Jay Bruce | 2B Robinson Cano |
| SS J.P. Crawford | DH Nelson Cruz |
| 1B Edwin Encarnacion | RP Edwin Diaz |
| SP Marco Gonzales* | RP Zach Duke |
| OF Jarred Kelenic | OF Ben Gamel |
| SP Yusei Kikuchi | OF Guillermo Heredia |
| OF Domingo Santana | OF Cameron Maybin |
| SP Justus Sheffield | C Omar Narvaez |
| OF Mallex Smith | RP Juan Nicasio |
| RP Hunter Strickland | SP James Paxton |
| RP Anthony Swarzak | RP David Phelps |
| | SS Jean Segura |
| | OF Denard Span |
* - Agreed to extension
Early in November, at the general manager meetings, Dipoto plainly stated the Mariners have "too much talent not to be competitive," specifically citing Paxton, Segura, Diaz, Kyle Seager, and Mitch Haniger as the nucleus of a club that needed to get over the playoff hump. A few weeks later, Paxton, Segura, and Diaz had all been traded, as well as Cano. Seattle is now in an odd predicament, hoping that both Kelenic and Sheffield can help during the life of Kikuchi's contract. They've been open about their desire to trade Encarnacion, but still have him on the roster with Opening Day weeks away. We'll just have to wait and see if Dipoto's incessant tweaking actually serves a purpose.
Grade: D+
Tampa Bay Rays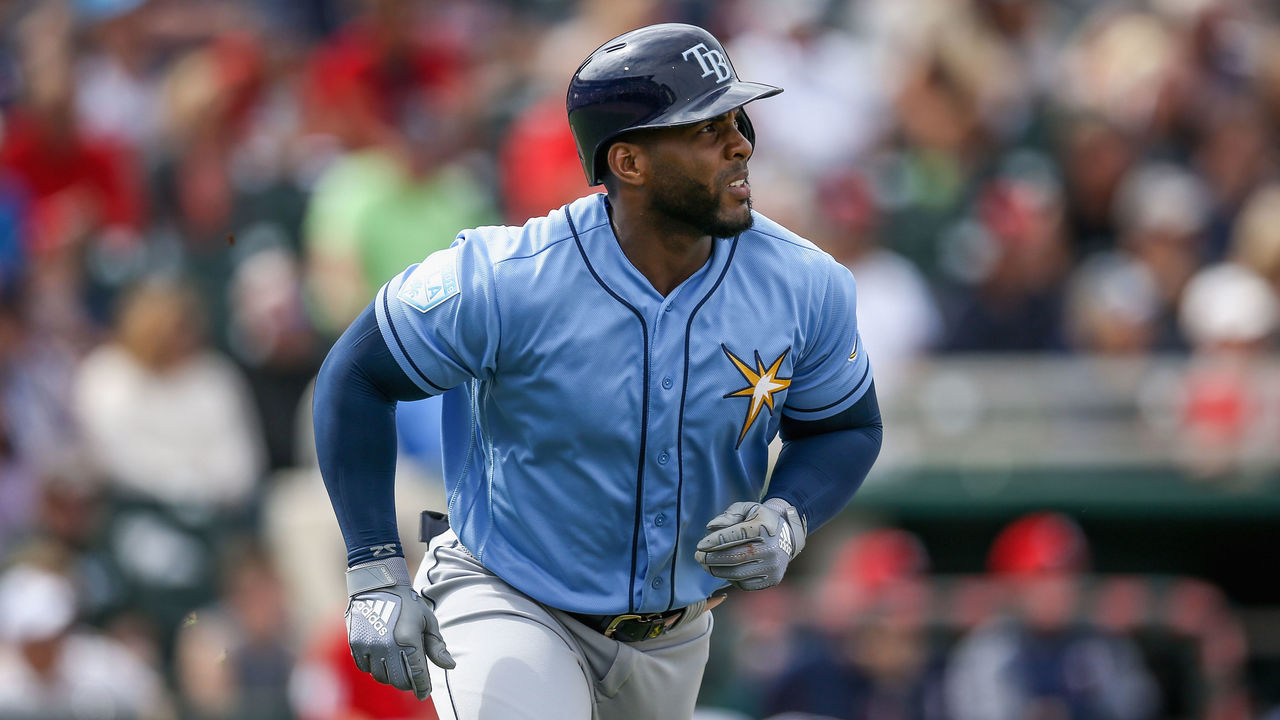 | IN | OUT |
| --- | --- |
| IF Yandy Diaz | 1B Jake Bauers |
| OF Avisail Garcia | 1B C.J. Cron |
| SP Charlie Morton | OF Carlos Gomez |
| OF Guillermo Heredia | RP Sergio Romo |
| RP Emilio Pagan | OF Mallex Smith |
| C Mike Zunino | C Jesus Sucre |
The Rays typically follow a similar model to the Athletics: find undervalued guys who might be above average and refuse to spend any money on free agents. Tampa Bay bucked that trend this year, though, giving Morton the richest contract they've ever awarded to a free agent. Admittedly, $30 million isn't much to most teams, but, to Tampa, that's over one-third of their entire payroll for the 2018 season - which ended with them winning 90 games. As it currently sits, the Rays are likely the favorite for the second wild-card berth. Zunino is not an especially sexy profile, but he's also likely an upgrade on the staff they ran out last year behind the plate. Shipping Bauers out to receive Diaz was a bit puzzling, but the latter might be poised for a breakout of his own. Also, the addition of Pagan gives them another opener option with Romo leaving for the Marlins.
Grade: B+
Texas Rangers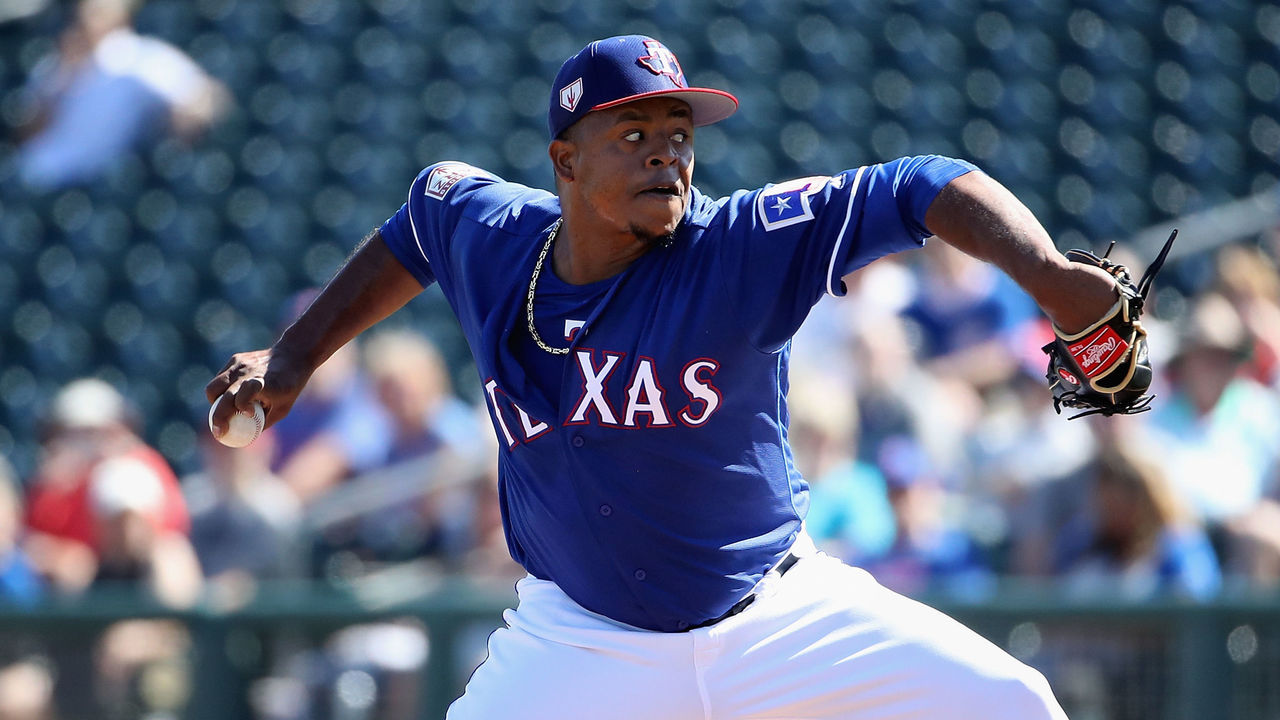 | IN | OUT |
| --- | --- |
| IF Asdrubal Cabrera | RP Tony Barnette |
| RP Jesse Chavez | 3B Adrian Beltre |
| 3B Matt Davidson | C Robinson Chirinos |
| 2B Logan Forsythe | RP Alex Claudio |
| OF Zack Granite | SP Bartolo Colon |
| SP Jason Hammel | SP Doug Fister |
| RP Shawn Kelley | SP Yovani Gallardo |
| RP Jose Leclerc* | SP Matt Moore |
| SP Lance Lynn | SP Martin Perez |
| C Jeff Mathis | IF Jurickson Profar |
| RP Zack McAllister | OF Drew Robinson |
| RP Shelby Miller | |
| OF Hunter Pence | |
| OF Ben Revere | |
| SP Drew Smyly | |
| SP Edinson Volquez | |
| 3B Patrick Wisdom | |
* - Agreed to extension
Among AL clubs, the Rangers seem to have made the largest volume of additions, even if they weren't the most notable. And, in part, we have to give them some credit. Instead of rolling over after Beltre retired, Texas made investments. As a result, they look better than at least three teams in the AL Central. The additions of Miller, Smyly, and Volquez are great buy-low options, and if two break right, the Rangers will likely mark that as a success. Also, the additions of Lynn and Cabrera immediately bolster the big-league club. Locking up Leclerc to a team-friendly deal means their late-inning relief is taken care of if they are winning, and gives them a valuable trade chip if they are losing. It would take a lot to believe in this roster, but it's not terrible.
Grade: B-
Toronto Blue Jays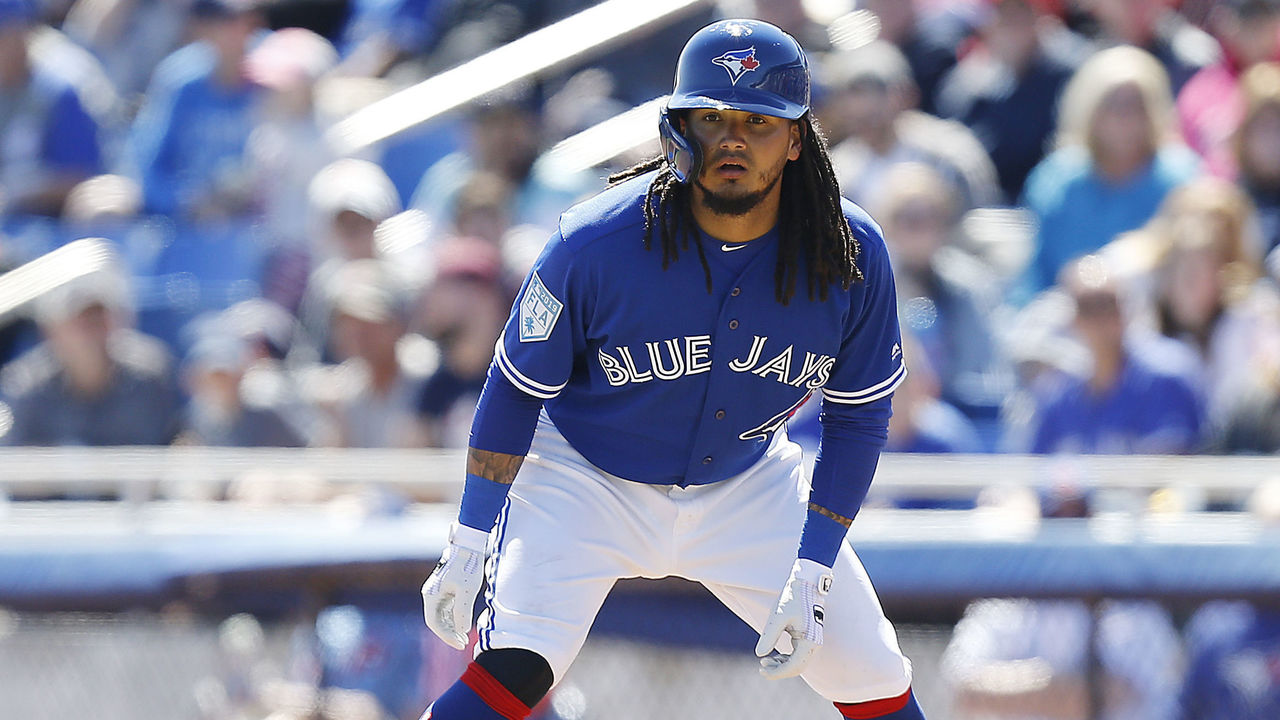 | IN | OUT |
| --- | --- |
| RP John Axford | RP Tyler Clippard |
| SP Clay Buchholz | IF Aledmys Diaz |
| RP Bud Norris | SP Marco Estrada |
| IF Freddy Galvis | OF Dwight Smith Jr. |
| SP Clayton Richard | C Russell Martin |
| SP Matt Shoemaker | IF Yangervis Solarte |
| IF Eric Sogard | SS Troy Tulowitzki |
The Blue Jays did what all rebuilding teams do: they took some fliers on inexpensive starters and traded away the good ones for some prospects. The spring addition of Buchholz is probably the most notable, as he's coming off of a pretty strong campaign with the Arizona Diamondbacks that ended with a shoulder injury. Meanwhile, the signing of Galvis is a bit of a head-scratcher, as the team seemed to want Lourdes Gurriel Jr. at shortstop prior to the addition. Perhaps the most notable moves the club made were cutting Tulowitzki and trading away Martin, thereby abruptly ending the previous regime's imprint. They won't be as bad as the Orioles, and they're not going to contend, but they should at least be a more exciting team than the 2018 iteration.
Grade: C