Let's (not) get weird: The case for and against the Rays' controversial 'opener'
Victor Decolongon / Getty Images Sport / Getty
The Tampa Bay Rays have caught the attention of Major League Baseball fans with their revolutionary approach to starting games by using a reliever as an "opener."
Since Sergio Romo made his first career start last weekend after 588 appearances out of the bullpen, the Rays have not backed off from the strategy, starting Romo the following day as well. Tampa Bay's already committed to using an opener in all three games of the club's series against the division-rival Baltimore Orioles, which starts Friday.
The Rays are at least partly motivated by injuries, as they recently lost Jake Faria to an oblique strain. However, Anthony Banda is technically listed as part of the rotation and will likely work out of the 'pen over the weekend, while Ryan Yarbrough's averaging the workload of a starter across his 11 games despite getting just three actual starts.
Here's a look at the main arguments for and against the team's controversial approach.
Arguments for the 'opener'
It's the best way to cope with injuries. The Rays' rotation is as beleaguered as a staff can get. Nathan Eovaldi encountered setbacks on his journey back from a second Tommy John surgery, while Jose De Leon suffered a UCL tear of his own. Yonny Chirinos - who was already filling in due to injuries - went down with a forearm strain, and we've already touched on Faria.
Beyond Chris Archer and Blake Snell, the Rays don't have a bona fide major-league starter. In this situation, they're doing what any team would do: attempting to survive.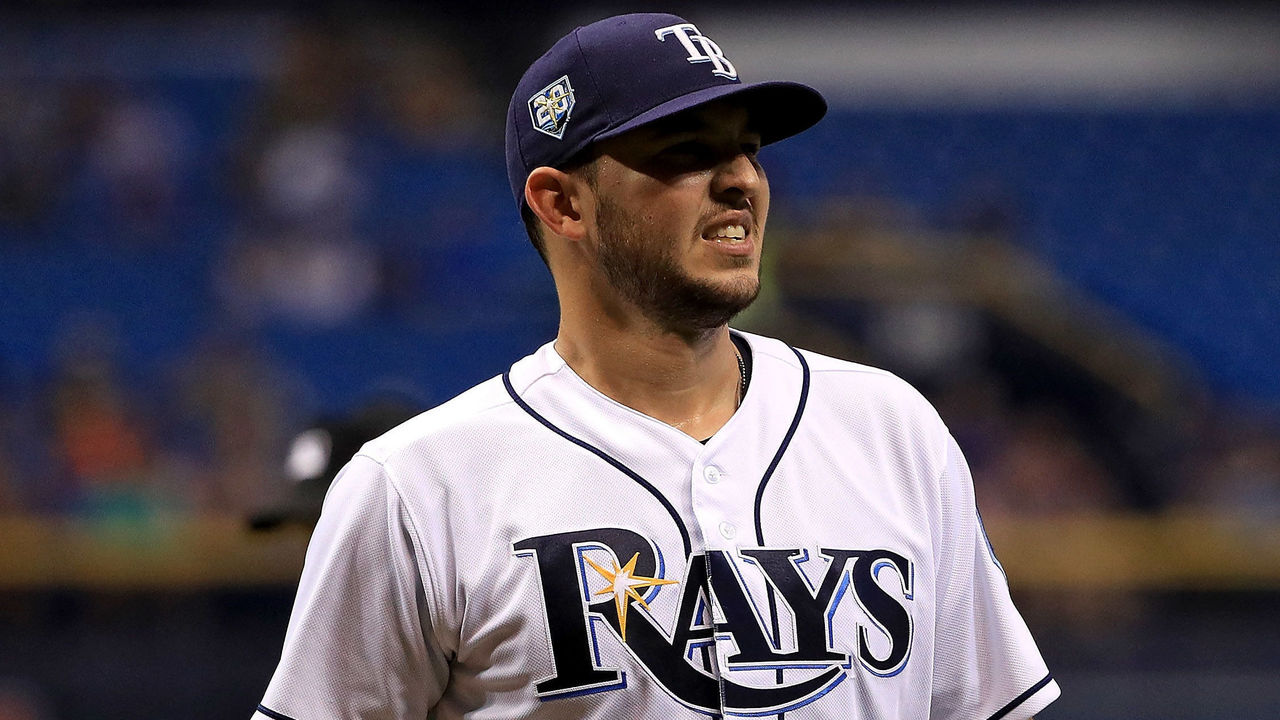 It might be working. Very early returns suggest the Rays may be onto something. Romo struck out six batters over 2 1/3 innings when the Rays started him on back-to-back days. The left-handed Yarbrough was able to lock down the win on the first day, but the right-handed Matt Andriese was hit with the loss in the finale.
With teams increasingly conscious that pitchers' performances get worse the deeper they go into a game, particularly when they face the opposing batting order for a third time, the opener offers a way around that. Former Beyond the Box Score managing editor Bryan Grosnick discussed the alternative approach at length in 2013.
And it's not as though Tampa Bay is resigned to losing this year. The club is currently floating around .500 and sits third in a particularly daunting American League East. There's reason to believe not only that the Rays can remain in wild-card contention all season, but that this strategy represents their best chance to do so.
Weird baseball is good. The Rays don't have a lot of mass appeal. They don't even have that much local appeal. But this is a compelling experiment and, small market be damned, it's worth watching.
Arguments against the 'opener'
It's probably bad for players. In an already broken arbitration system, this could depress the prospective salaries of certain pitchers who act as starters but aren't actually credited with a "game start." In Tampa Bay's case, this would be of particular concern to Yarbrough, Banda, and Chirinos. When they hit free agency, they could also be treated as relievers, who get paid far less than starters, partly as a result of shorter deals. Zack Cozart of the Los Angeles Angels argued this point when he suggested the Rays had an "ulterior motive" for the tactic.
It's hard to imagine that's sufficient reason for the Rays to do this, however. Banda is first eligible for arbitration prior to the 2021 season. The earliest Yarbrough and Chirinos can qualify for arbitration is 2020, and that's if they surpass the Super Two threshold for service time.
It is worth noting that the MLBPA recently filed a grievance against the Rays, alleging that Tampa Bay doesn't spend the revenue-sharing income it receives as a small-market team.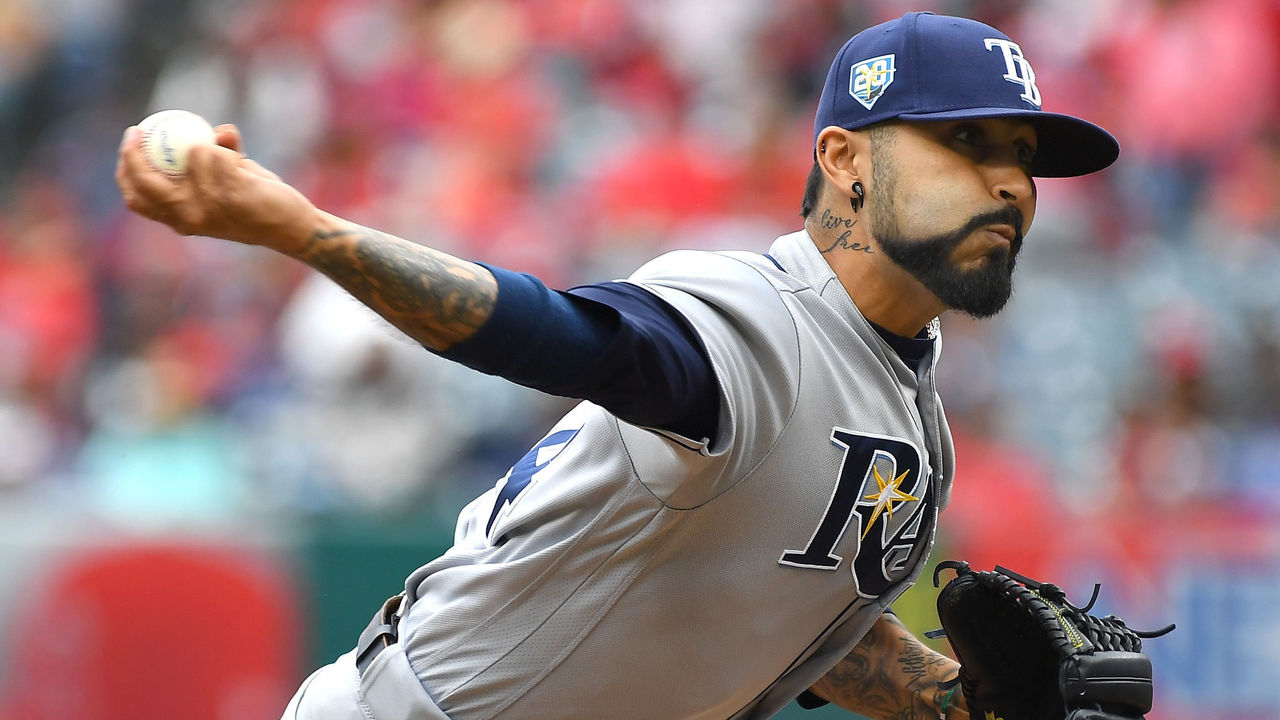 It's a heavy burden for some pitchers to bear. Not only are the Rays asking Romo to fulfill a new role, but they're asking him to face the best hitters in a team's lineup every single time he takes the hill.
Romo did win a World Series as a closer, so he's used to pressure, and he's had some success so far. However, Tampa Bay is also expecting a lot from Banda, Yarbrough, Andriese, and any other reliever that has to carry the load after the veteran. Baseball fans have become familiar with "bullpenning" during the postseason, but there's a reason managers avoid it during a grueling 162-game campaign.
While the Rays' front office is heralded as forward-thinking, it does appear that the team's small budget has held back the roster. More spending certainly could have helped a club that lost Alex Cobb, Tommy Hunter, and Steve Cishek in the offseason and traded away Jake Odorizzi and Brad Boxberger.
It's a break with time-honored tradition. It's one thing for a single team to try this, but the Rays are alienating a particular fan base that will see this strategy as completely foreign to the game they grew up with - an even bigger deviation from a golden age of starters who threw 300 or even 250 innings in a season.
Abner Doubleday isn't rolling over in his grave, but if all 30 teams started doing this tomorrow, it's true that baseball would be a substantially different game.
(Photos courtesy: Getty Images)
Comments
✕
Let's (not) get weird: The case for and against the Rays' controversial 'opener'
  Got something to say? Leave a comment below!