Early-season struggles suggest teams were wise to ignore top pitching FAs
Kevin C. Cox / Getty Images Sport / Getty
When the 2018 Major League Baseball season got underway, the front offices of the Minnesota Twins, Baltimore Orioles, Chicago Cubs, and Philadelphia Phillies were beaming. Each club was responsible for acquiring one of the four most sought-after pitchers on the free-agent market: Lance Lynn,​​​​​​​ Alex Cobb, Yu Darvish, and Jake Arrieta, respectively.
21 days into May, those smiles have faltered in light of the early-season struggles of these high-priced acquisitions.
While Arrieta has been respectable for the Phillies, Darvish, Cobb, and Lynn - signed for a combined $195 million - have between them won just three games while allowing 79 earned runs.
Here's a look at what's going on with these pitchers, and why their performances thus far have made those teams who stayed away from them look the wisest of all.
Lance Lynn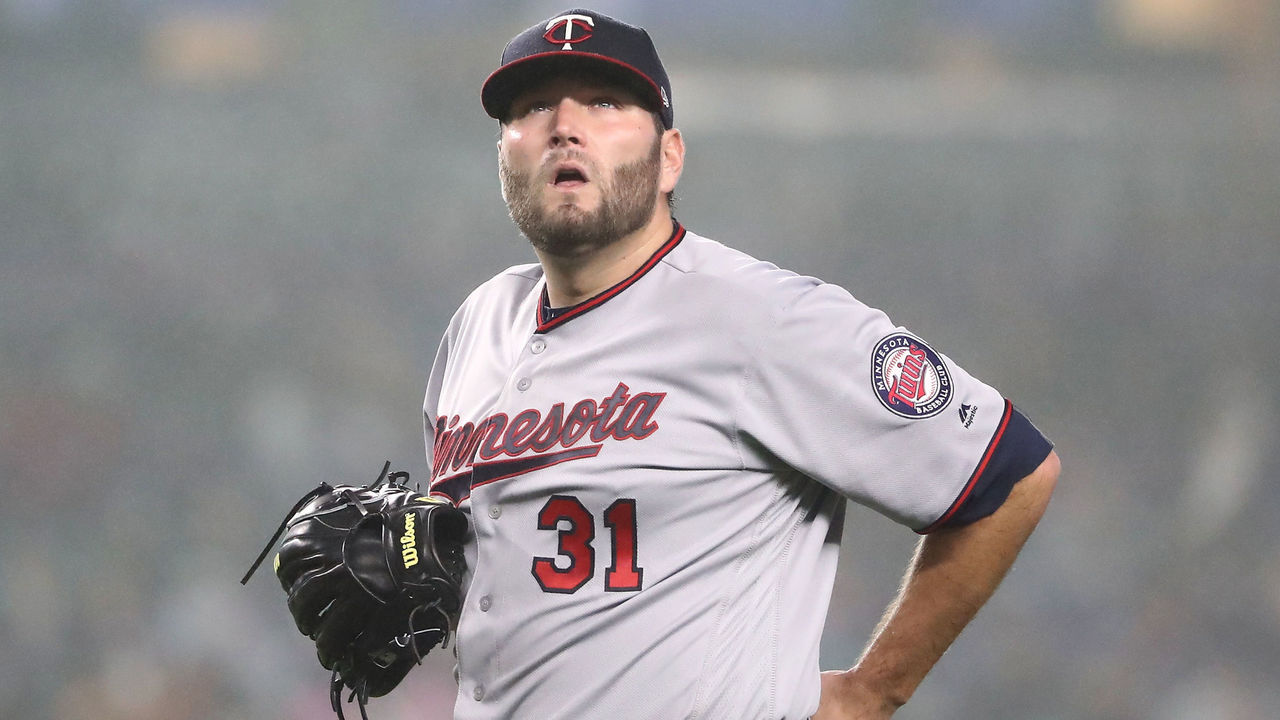 Of the four aforementioned hurlers, Lynn looks like the biggest bust so far. He came into Twins camp on a one-year, $12-million deal and with a lot of optimism after a solid 2017 season with the St. Louis Cardinals, his first since recovering from Tommy John surgery.
However, he's just 1-4 with a 7.47 ERA and 2.04 WHIP and has been one of the worst starting pitchers in baseball, statistically speaking.
The stuff doesn't seem like the problem: His average fastball velocity has actually risen from 91.8 mph to 92.5 mph, while the rest of his pitches are clocking in around the same mileage, according to Fangraphs. Rather, Lynn's primary struggles appear to be with his location: He's walking hitters at a ghastly 7.0 BB/9 and when he does put the ball over the plate, it's being hit at a career-high 42.7 percent hard contact rate.
Perhaps Lynn's lax demeanor after signing a one-year deal worth less than the qualifying offer he turned down to hit free agency has something to do with his performance, too.
"Maybe I'll just go on and be a hired gun the rest of my career, I don't really care," Lynn recently told Benjamin Hochman of the St. Louis Post-Dispatch. "If somebody gives me a chance to pitch, I'm going to go do it, I'm not worried about anything else. We go where we're told and where we get offered to play. We're going to do it and we get paid a lot of money to do it, so you can't be sad for us, because we're going to be all right."
Alex Cobb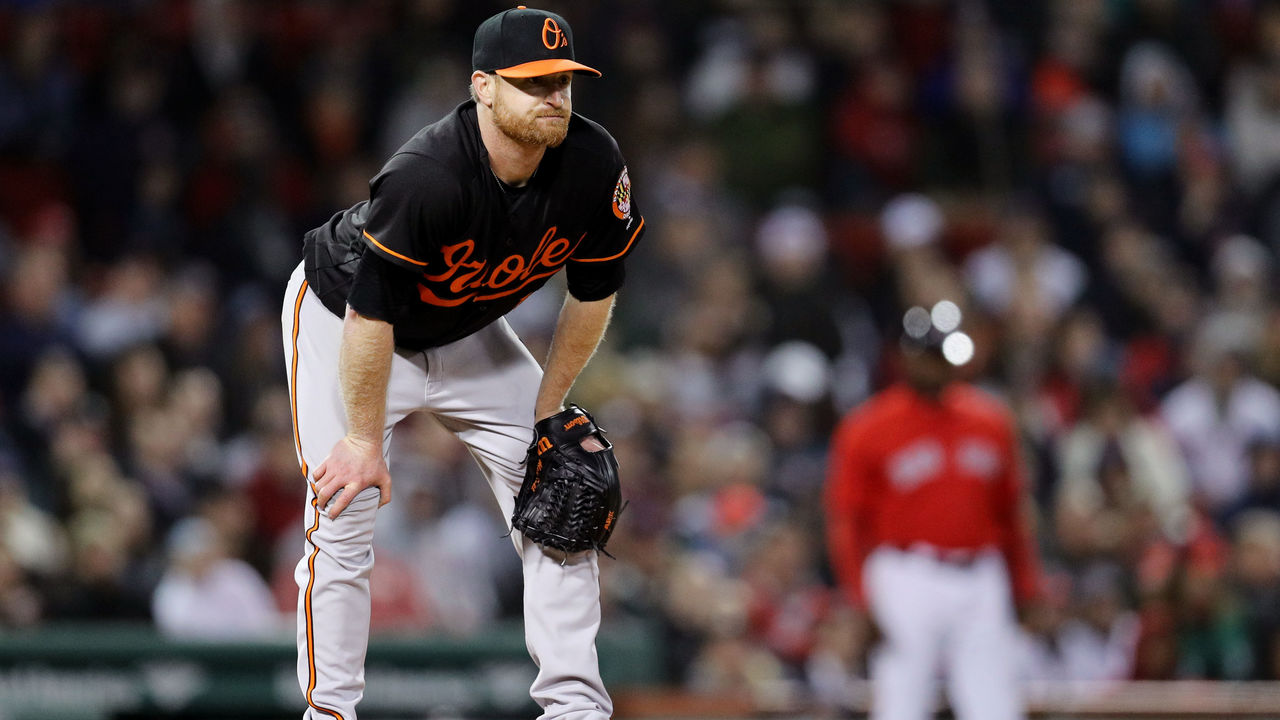 When was the last time the Orioles' starting pitching was actually any good?
Things haven't changed at Camden Yards, even after Cobb waited out the market and was handed a surprisingly rich four-year deal worth $57 million in March - a sizeable amount for a pitcher who has only thrown more than 167 innings once, has undergone Tommy John surgery, and whose SO/9 has decreased every season since 2013.
In his first three starts, Cobb may have suffered from a lack of spring conditioning as he allowed a whopping 17 earned runs to the Boston Red Sox, Detroit Tigers, and Tampa Bay Rays, but he hasn't been very good overall and he knows it.
"I think the biggest challenge that I'm facing right now is when you go through spring training, there's equal talent at an equal stage to where we're all able to go out there and fail and you're not feeling pressed with the results," Cobb told Eduardo A. Encina of The Baltimore Sun earlier this month. "Those don't matter. You can give up an eight spot and the media doesn't care. You can tell them you're working on a pitch and (the) reality was I had no idea what I was doing today.
"So you have to find a way to realize that these are real games that matter and those results really do stink and they're going on the back of your baseball card and they're going in the loss column for your team. But the challenge is to block it out - it really is - and that's the toughest part because I wake up after these outings with a sick feeling in my stomach because I'm thinking, 'What happened?' knowing that I'm being judged on that performance where I can't get wrapped up in that and focus more on the positives and learning from that. There is no blueprint for that."
He's managed to drop his ERA from 13.11 at the end of April to 6.56 after his most recent start, but any pitcher averaging 14.9 H/9 isn't worthy of $14 million per season.
If Cobb does manage to turn things around, the struggling Orioles may be able to deal him at July's trade deadline, but it won't hide the fact the long-term deal wasn't a smart one from the get-go.
Yu Darvish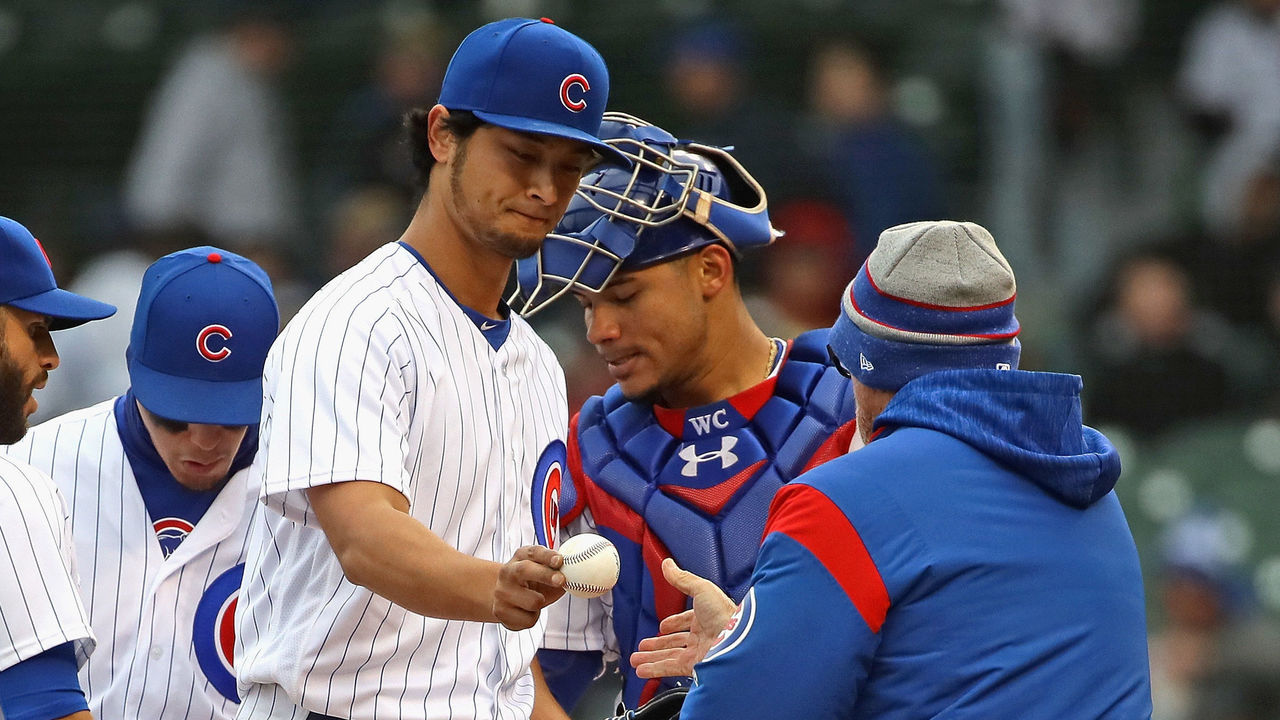 After spinning a 74-mph curveball down and into Cincinnati Reds outfielder Scott Schebler for a check-swing strikeout in the sixth inning Sunday, Darvish wiped his brow, casually walked off the mound, exited the game, and sat down inside the visiting dugout at Great American Ball Park with a 4-1 lead.

Darvish threw just eight pitches in the frame and looked untouchable while showing flashes of the four-time All-Star who led MLB with 277 strikeouts in 2013.

Since signing with the Cubs for six years and $126 million in February, however, the 31-year-old has looked more like the pitcher from the first inning of Sunday's contest, who allowed two hits, a walk, and beaned a batter in that frame and needed 40 pitches to escape.
"From what I've seen, Darvish hasn't looked comfortable or confident with his pitches," Bruce Miles of the Chicago Daily Herald told theScore in an email.
Darvish has had a rough go since making his Chicago debut in March and questions have already arisen about the wisdom of Theo Epstein and Co. dishing out the money they did to acquire his services, especially after Darvish's conundrum of a performance for the Los Angeles Dodgers in the World Series.
He entered Sunday's contest with a 5.56 ERA - lowering it to a more respectable 4.95 following the game's completion - and was allowing a career-high nine hits per nine. He hasn't been healthy, battling flu-like symptoms and leg cramping, but maybe adjusting to a new city, revamped delivery, and high-priced contract is where the problems actually lie.
"I was on the season-opening trip in Florida, and he told us he historically has been a slow starter," Miles explained. "The pitching coach also has worked on simplifying his delivery, eliminating the hesitation. Does the contract weigh on him and the need to impress a new team? Maybe. Jon Lester went through some of that when he first came to Chicago."
Jake Arrieta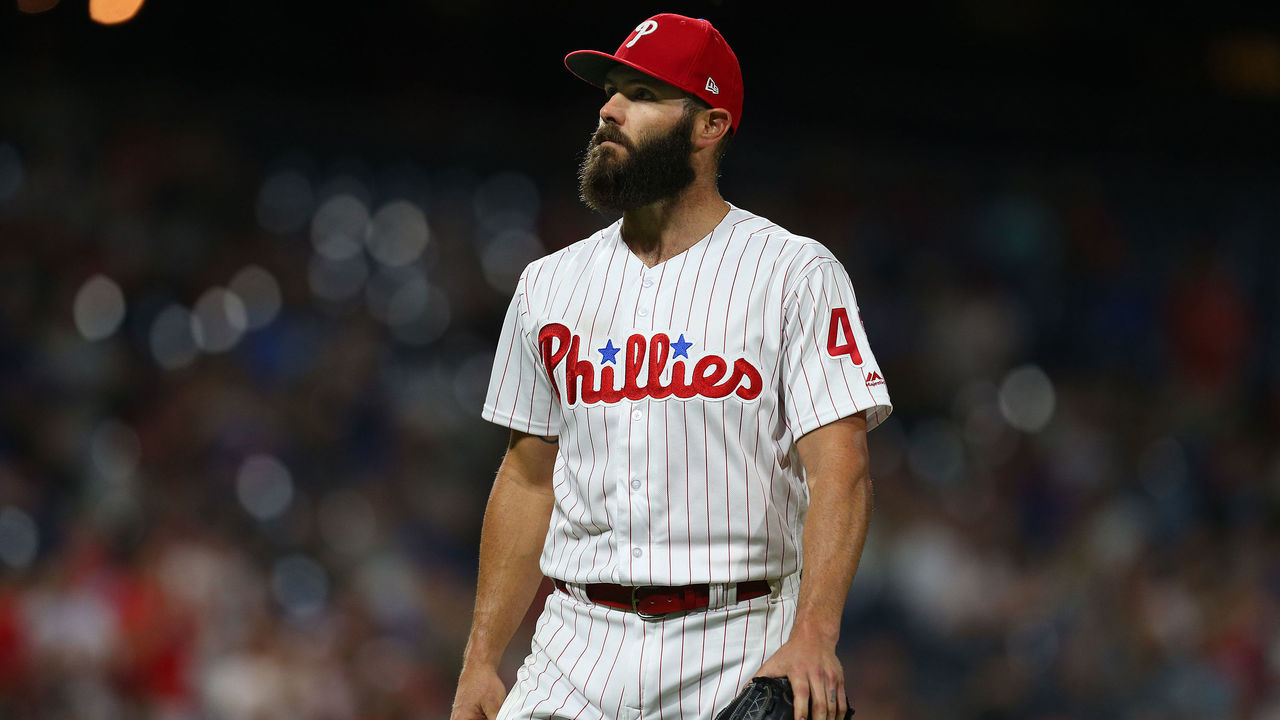 About 750 miles southeast of Chicago, the guy the Cubs decided not to pay might be showing them, and the rest of the league, that he was the best option available in free agency.
"While it's easier to say this with Darvish struggling, all things being equal, I do think Arrieta would have been a better fit," Patrick Sheldon of Cubs' sports blog Da Windy City told theScore.
After the Cubs passed on re-signing Arrieta, he inked a three-year, $75-million contract with the Phillies, which would have saved Chicago $51 million and three years of reduced stress as Darvish moves further onto the wrong side of 30.
"As the market shook out, Arrieta did not get the number of years he was looking for and the Phillies were huge beneficiaries," Sheldon added. "They got a gamer who performs well in big spots and still has some gas left in the tank.
"It's definitely a bitter pill for Cubs fans to see him sign with the Phillies on such a reasonable deal. It probably also leads to fans asking a lot of 'what if' questions. If the Cubs could have negotiated a similar deal, I think he's still in Chicago and we might be talking about Darvish struggling for the Yankees instead. Arrieta is comfortable in Chicago and has had his best years pitching there. Again, it's easier to say at this juncture, but re-signing Arrieta would have made a lot of sense. Perhaps the Cubs now wish they were a little more aggressive in their pursuit of him."
While Cubs fans miss Arrieta this early in the season, there are some tell-tale signs the $25-million annual salary may come back to burn the Phillies, too.
Arrieta's ERA and WHIP have improved compared to last season, but what's alarming is his sudden inability to strike out hitters (a career-low 5.6 SO/9 or 15.4 K%). His 4.27 xFIP is also the highest it's been since his days with the Orioles and hitters are centering up his pitches a lot more than Arrieta is accustomed to (39.3 percent).
Phillies' analytically-driven manager Gabe Kapler has been pretty quick to pull Arrieta from starts when he's gotten into trouble, but when a pitcher earns Arrieta money, he should be given a longer leash and be able to get out of jams. He should also be averaging more than 5 1/2 innings per start.
The season is still early and the sample sizes remain somewhat small, but so far, the return on investment of these four pitchers has not equated to the kind of results one would expect, given the money paid out. Baseball is a business and these are the kind of backfires that can sting for a very long time.
(Photos courtesy: Getty Images)
Comments
✕
Early-season struggles suggest teams were wise to ignore top pitching FAs
  Got something to say? Leave a comment below!