While the odds of making it to the MLB are slim, one study has found that a player's birthplace can perhaps give them a leg up on the competition.
According to an analysis from OnlineGambling.ca, Chicago produces the most MLB talent in the United States, with 371 players calling the city home. Philadelphia came in second with 354 players, followed by St. Louis with 294.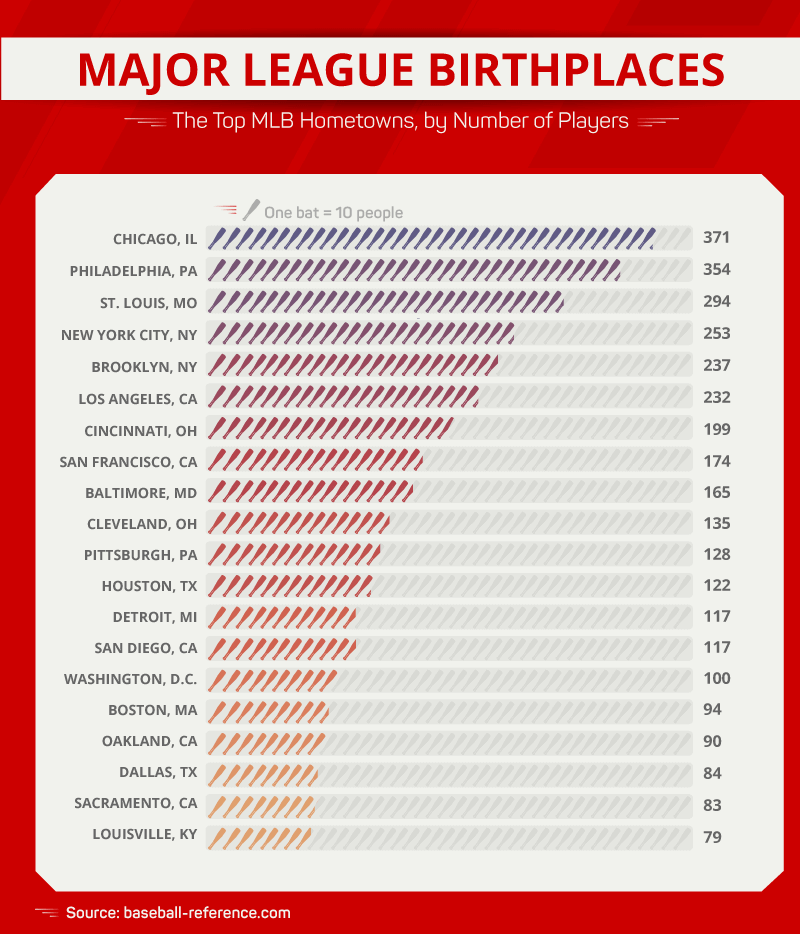 The South boasts the most MLB players regionally, with an average of 0.53 per 10,000 residents.