10 questions with Jayson Stark: Trade deadline, HOF, and World Series prediction
Jayson Stark is a former ESPN.com national baseball columnist who has covered the sport for nearly 40 years. He spoke with theScore on Thursday about a variety of topics, including the trade deadline, the AL MVP race, and the 2017 Hall of Fame induction.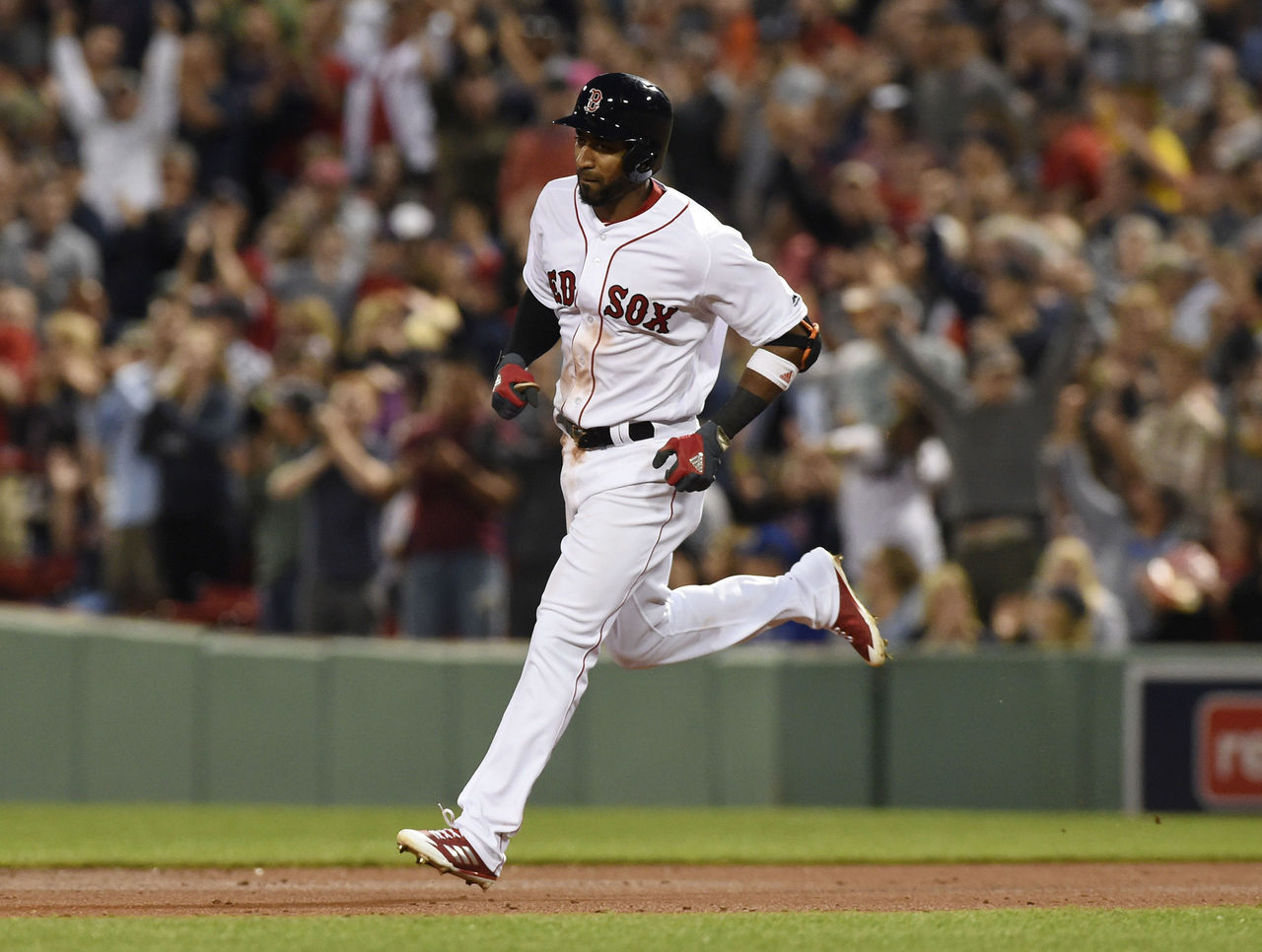 Brandon Wile: With the non-waiver trade deadline in the rearview, do you think the Red Sox did enough to keep pace with the Yankees?
Jayson Stark: I feel like the basis for the criticism is the Red Sox didn't do as much as the Yankees, therefore they didn't do enough - and I don't know if that is accurate. They did trade for a guy who has close to a 1.500 OPS since he got to the Red Sox, Eduardo Nunez, and he's been a lifesaver for them with Dustin Pedroia going on the DL.
I felt like the trade for Addison Reed lengthened their bullpen. At a certain point, you just can't trade for everybody. You can't trade away every prospect in your system. If healthy, they're good enough to win with the guys they have now, but obviously, David Price and Pedroia are huge X-factors - especially Price. If Price is healthy - if he gets back at all - then the Red Sox are as built for October as any team in that league.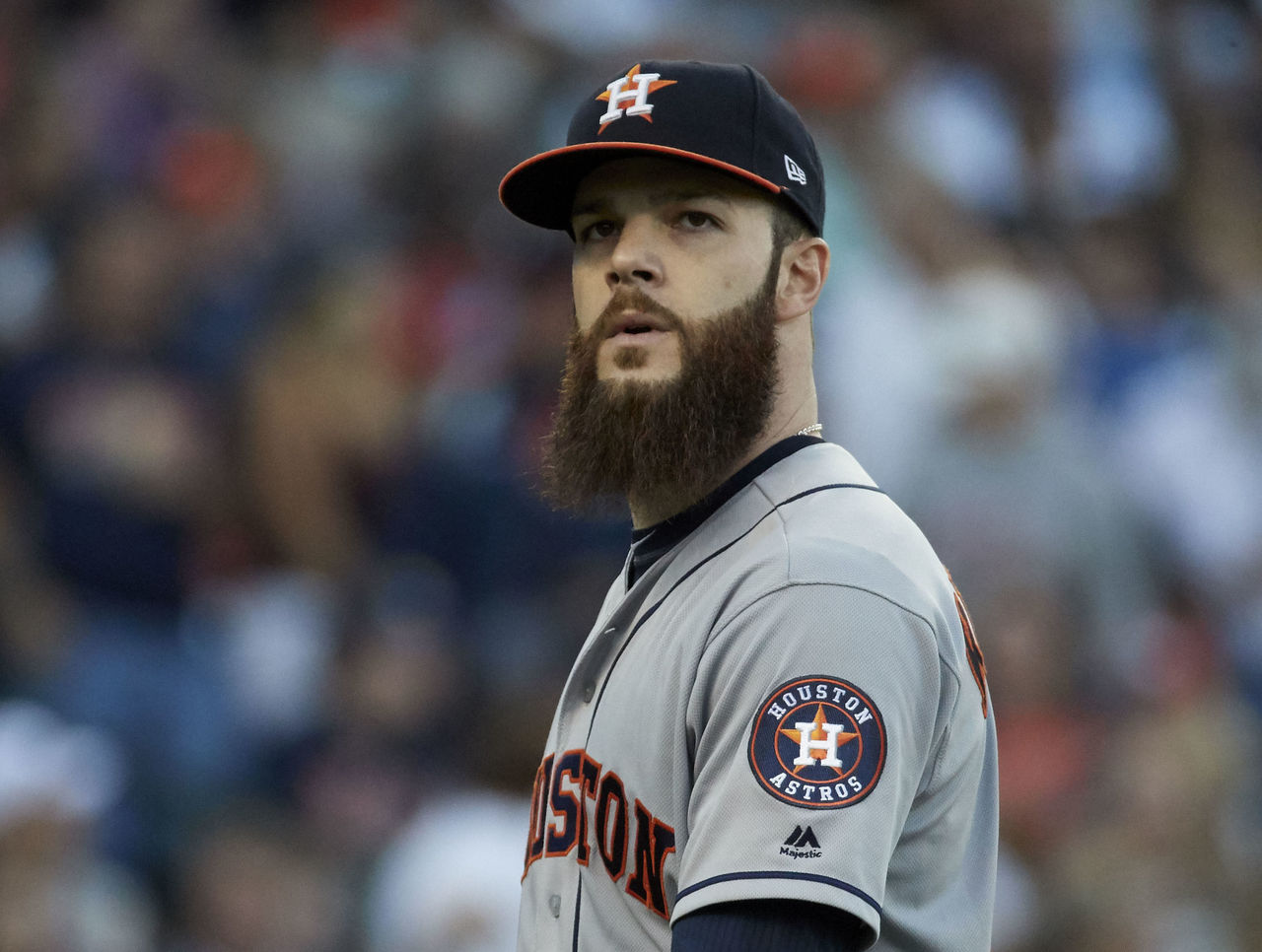 BW: Dallas Keuchel called the Astros' quiet deadline a disappointment. Is that a bad look for the front office?
JS: I don't know how much the look matters. It's getting outmaneuvered at a pivotal time in the life of their franchise that matters. I know the Astros tried. I know they were in on Sonny Gray, Yu Darvish, Justin Verlander, and Zach Britton. I also know it's harder to make trades than people who wheel and deal in their fantasy leagues think it is. I do sympathize, but Dallas Keuchel obviously speaks for that clubhouse, and the guys in that room know they're an impact starter away from being a win-the-World-Series kind of team.
I don't see how they get that impact starter in August, unless something miraculous happens. Do they have enough pitching to get through three rounds in October? I don't want to sell them short, but it just doesn't feel like it. Keuchel has thrown eight innings in nine weeks. Lance McCullers has a 9.64 ERA since the end of June and now he's on the DL. I love that team, but it's hard to mash and bash your way through October, and that's probably what they'll have to do now.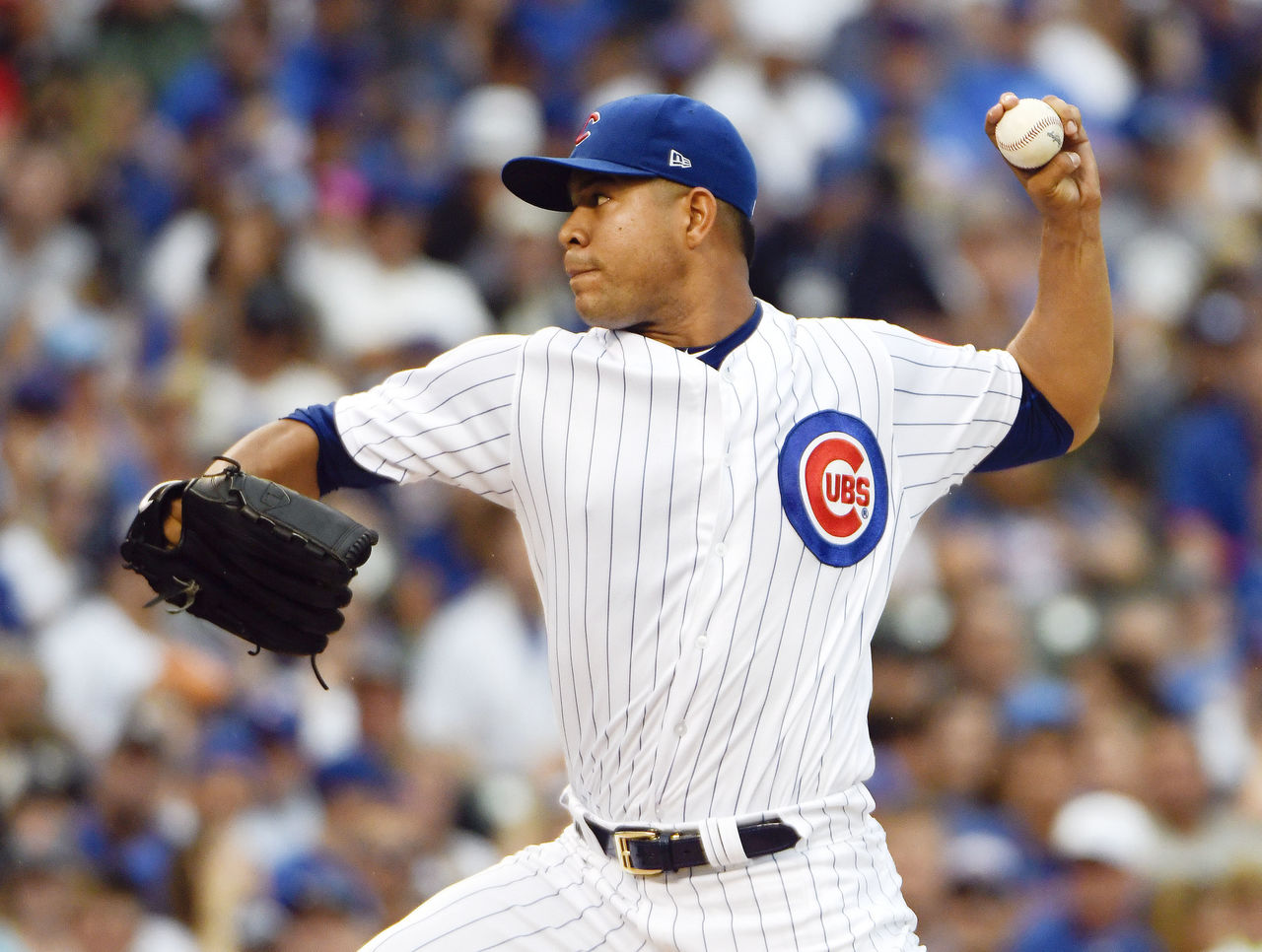 BW: Which deadline acquisition will have the biggest impact over the next two months?
JS: Yu Darvish is under the most pressure to have an impact, but I actually think the answer to the question is Jose Quintana. Are we allowed to call him a deadline acquisition? He was traded July 13. The Cubs are 14-5 since they made that trade. They picked up seven games in the standings. Their starters are 11-2 with a sub-1.00 WHIP since the break and Quintana's first three starts as a Cub were tremendous. That trade, it's almost as if it packed the whole roster inside a time machine and beamed them all back to 2016. And if that's what they're going to be over the next few months, the National League playoffs are going to be awesome.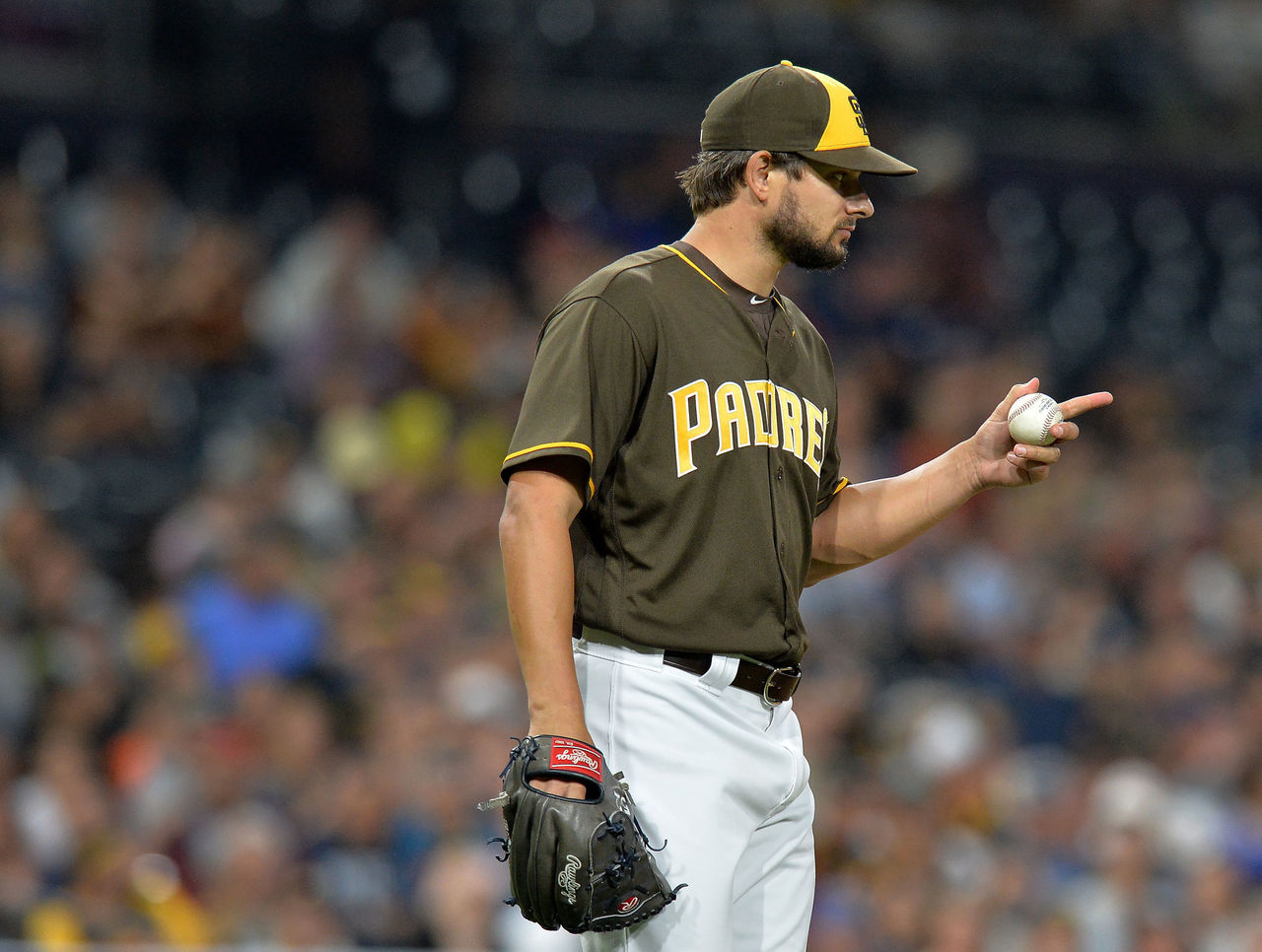 BW: Was there a player you were surprised didn't get traded?
JS: Definitely Brad Hand in San Diego. Not a day went by for a month-and-a-half where we didn't hear his name, and they just overpriced him. I had a GM say to me the other day that the market tells you what your players are worth. If you consistently ask for certain types of players back, and all you hear is "no, no, nope," it tells you that you're overpricing the guy you're trying to trade. If we agree with that premise - and I don't know how you can disagree - then the Padres obviously overpriced Brad Hand.
I understand that they didn't have to trade him - he's under control for two more years - but this is the best year of his life. We know that relievers are so volatile. This was the time to get that done. For relievers, this is when you get the most back. But the Padres just slapped a price sticker on his forehead and they never adjusted with the market.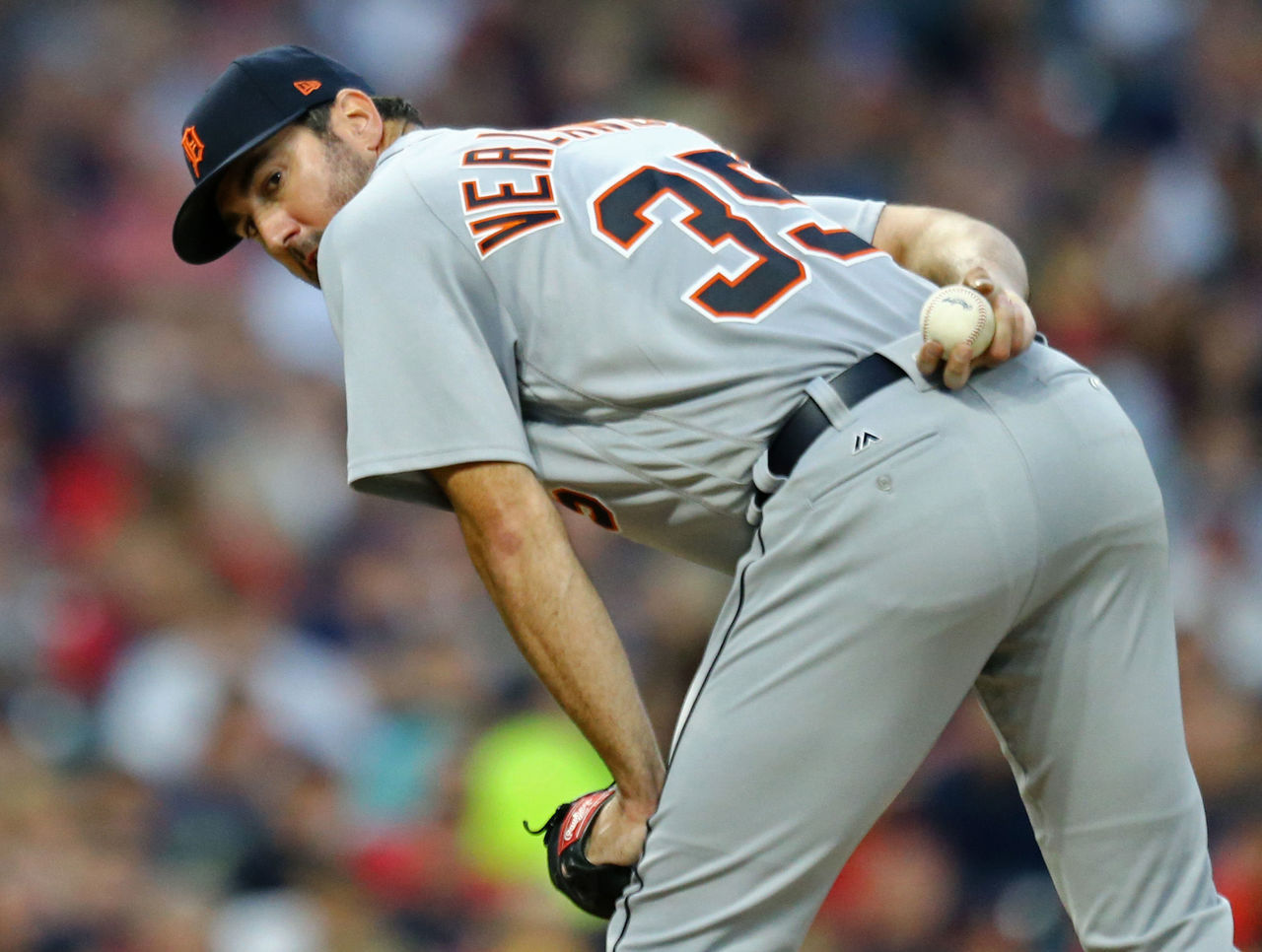 BW: Who will be the most high-profile player traded in August?
JS: It's not a given that any high-profile player is traded in August, but I did have an executive from one team predict to me that Justin Verlander is a guy to watch this month. One thing we know, he will get through waivers. He's got $56 million coming to him over the next two years after this year and nobody's claiming that. But if you go back and look at what the (Tigers') stance was with him in July, I just never got the vibe that this was the time they were going to move him.
They've always taken this stance that, even if they sell, they're still looking to contend next year, so they didn't want to eat a significant chunk of that contract. They wanted big-league players back. It's just not the kind of deal that you see in August. You can make it in the winter, because you can go out and replace the players that you just gave up. He's a name to watch, but I'm not convinced he'll be traded.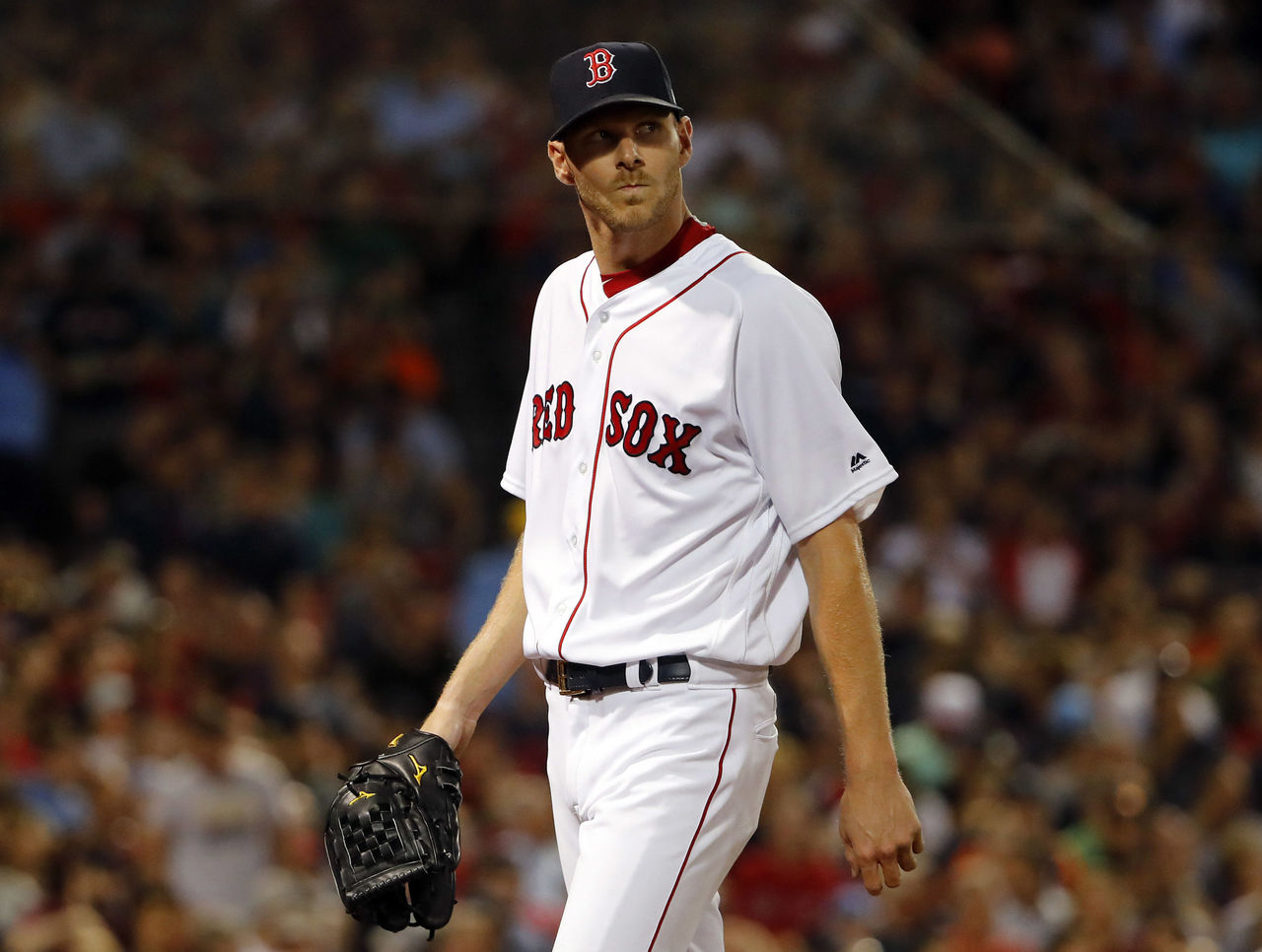 BW: The AL MVP race should be tight down the stretch. Is Chris Sale a realistic threat to win?
JS: He's in the argument. I think Jose Altuve and Aaron Judge are both ahead of him right now. I think the voters favor position players if all else is equal, but Chris Sale is having one of those years. It's not a Clayton Kershaw (2014) year where it's so historic that you can't overlook it, or a Justin Verlander (2011) year, but if the (Red Sox) get to the postseason, then it is going to be hard to argue that they could have gotten there without him.
No matter how you measure value - whether you measure it with data or the traditional way of "would your team have won if you didn't have this guy?" - he's got a case, but I don't think he's the favorite right now.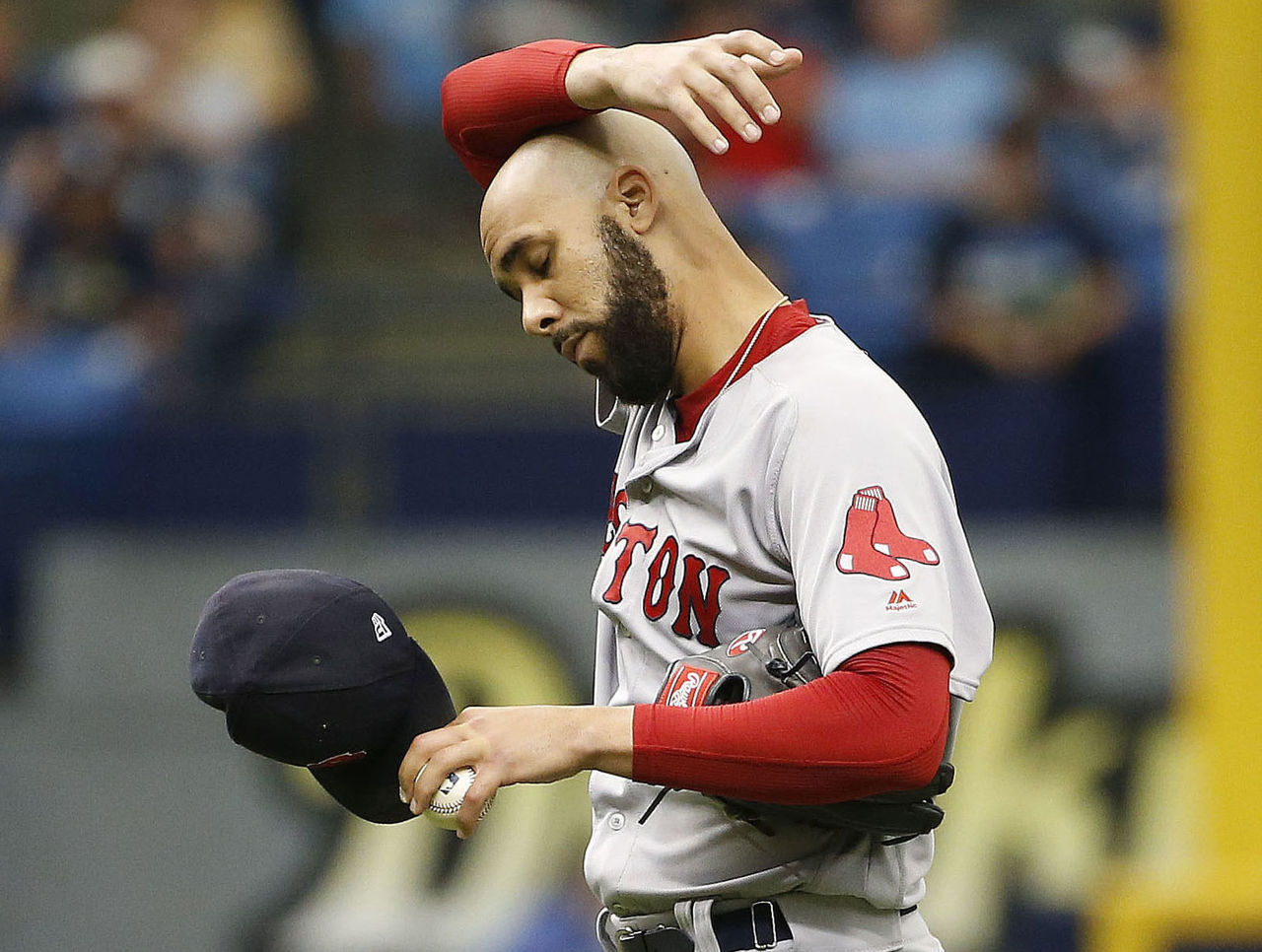 BW: Staying in Boston, will David Price's media war result in him eventually opting out of his deal?
JS: His opt-out isn't until after 2018, so it's probably way too soon to have any idea. Is he going to give back $127 million going into his age-33 season, coming off all the health uncertainty, because he's not a big fan of the media? I just don't see that. This is business, and that doesn't sound like good business to me. I'm sure he would love for them to trade him, but how many people do you know that would give up $127 million at that stage of their career?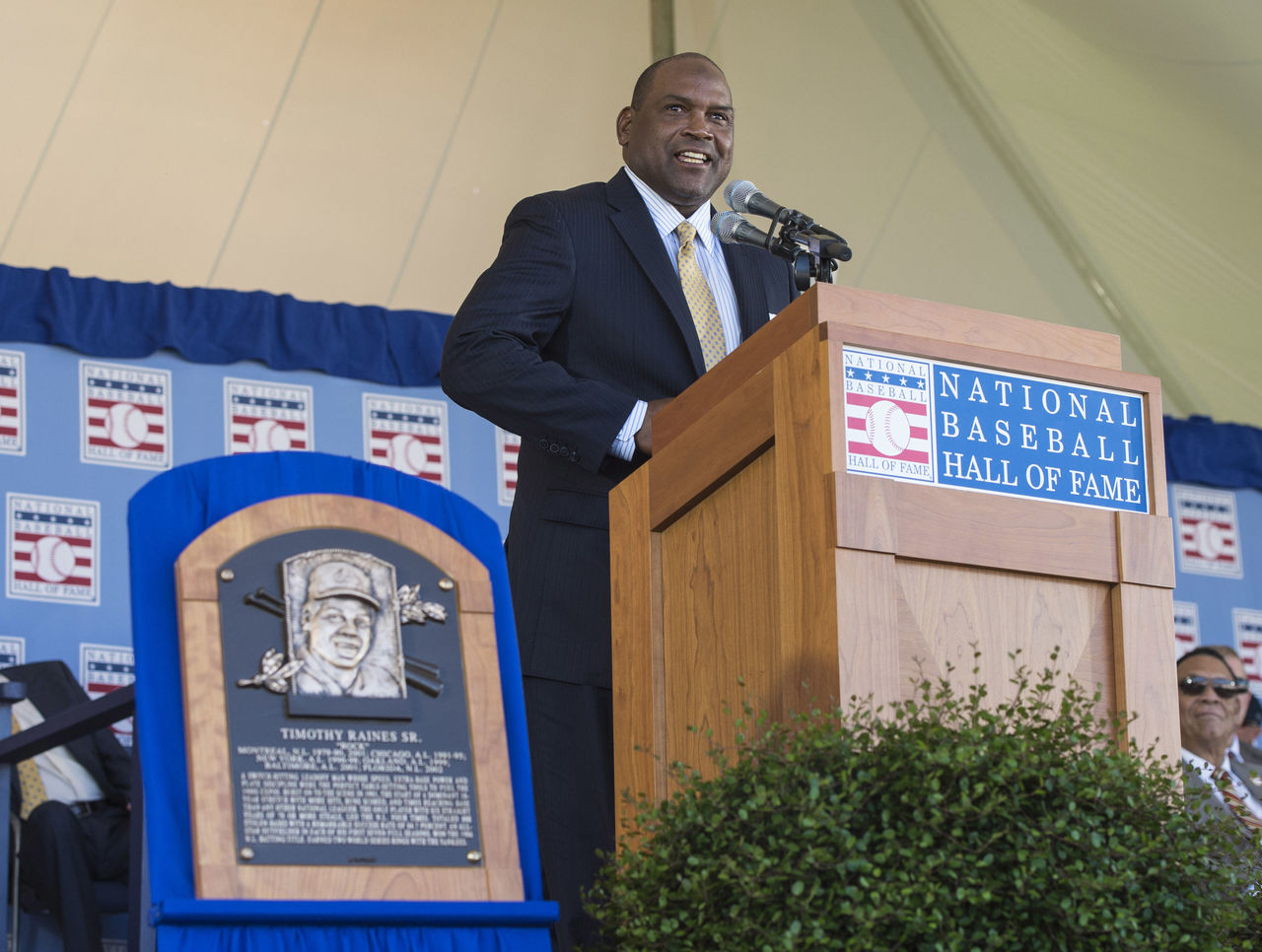 BW: You were in Cooperstown this past weekend for the HOF induction. What was the highlight for you?
JS: No. 1 on my list was the sheer joy of Tim Raines. After suffering through 10 elections and then getting in on his final try, I felt like he had a smile on his face every time I saw him. I'm somebody who voted for him all 10 years - always thought he was a Hall of Famer and always thought he was a great player. It was really rewarding to see his greatness recognized, and to see how much it meant to him.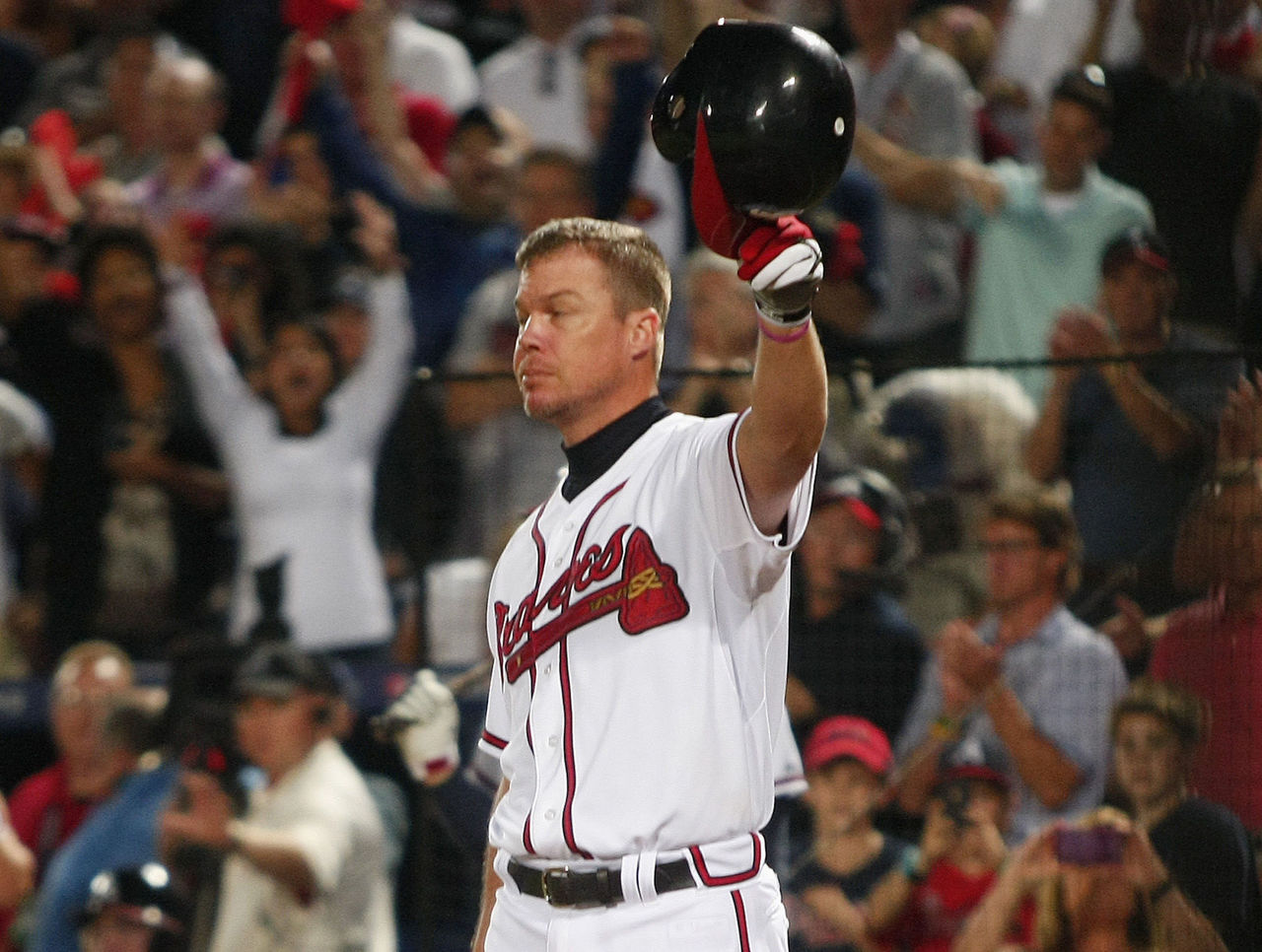 BW: Looking ahead, who do you think will be elected into the HOF in 2018?
JS: We're looking at a jam-packed class. Chipper Jones on the ballot for the first time, he's a lock. I wonder if he has a chance to be the first unanimous selection. Starting next year, all the voters have to publish their votes, and it's going to be really hard to defend not voting for Chipper. Then, Jim Thome - 612 home runs. I would have a hard time understanding the voting if he doesn't get in. Look, then, at last year's holdovers. Trevor Hoffman got 74 percent, Vlad Guerrero got almost 72 percent. You would think they would make that jump.
Those four, and then beyond that, there's some really intriguing first-year candidates. Andruw Jones, Scott Rolen - two elite defenders who have a real case. Omar Vizquel, here's my prediction: Omar Vizquel is about to become the centerpiece of the ultimate 21st century Hall of Fame debate - metrics versus eye test. Then I think Johan Santana is also a really interesting candidate. Beyond those guys, there's Barry Bonds, Roger Clemens, Curt Schilling. Talk radio will be busy.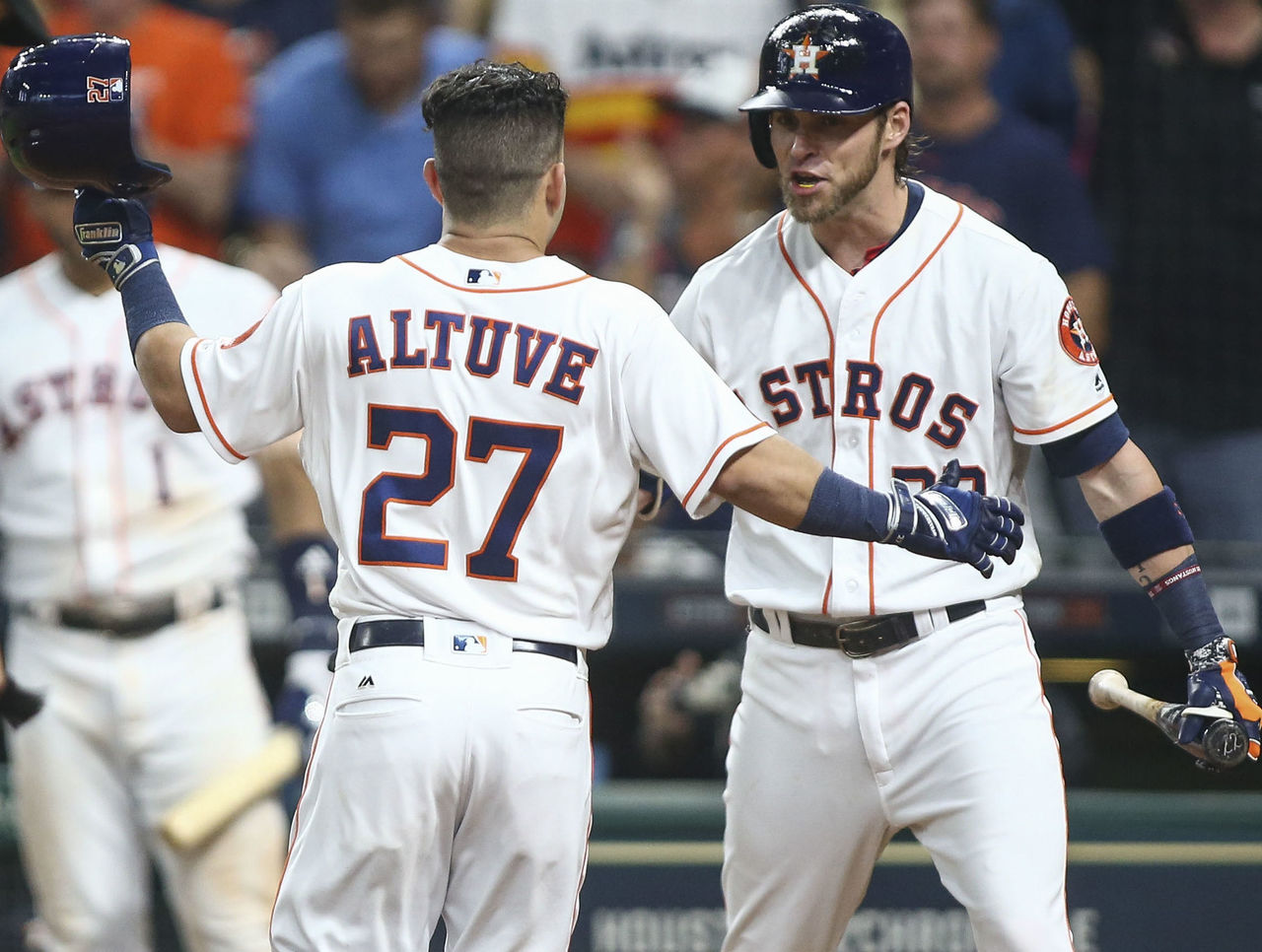 BW: Let's wrap up with an early World Series prediction.
JS: My initial inclination was Middle America's World Series nightmare: Dodgers versus Yankees. But then I decided I didn't want to be that obvious, so I'm going to go Nationals versus Astros.
I feel like the Nationals have fixed their bullpen. You look at all the games that team has lost in the late innings, and then you do the math and think about what they are now. I mean, the Dodgers are on one of those rolls where you think they're unbeatable, but I love the Nationals and I don't think they're a team with any significant weakness right now.
In the American League - I know I just said a bunch of stuff about the Astros to make you think I don't think they'll get to the World Series, but here's the deal: I've made so many predictions that have turned out wrong that I've learned something along the way. You pick the team that actually has the best chance of playing in October.
The Yankees might be a wild-card team. The Indians, Royals, Red Sox, Rays, they all have way too much danger of finding themselves in that wild-card game, which means their postseason could be over in three hours. One of my mottoes is, "I'm never going to pick a team to win the World Series whose postseason could be over in three hours." The Astros are the surest thing to be playing in the division series, so I am going with them. And now that I've said that, those two teams are doomed.
(Photos courtesy: Action Images)
Comments
✕
10 questions with Jayson Stark: Trade deadline, HOF, and World Series prediction
  Got something to say? Leave a comment below!