Answers to the biggest questions after Week 5
Eric Hartline-USA TODAY Sports
Presented by

The one-quarter mark of the baseball season is quickly approaching and many questions still remain. While it's still too early to look at playoff odds, trade rumors will start in the coming weeks.

Prognostications within our grasp, though, concern a pair of great rookies, some unexpected basement-dwellers, and two white-hot teams that look poised to stay that way down the stretch.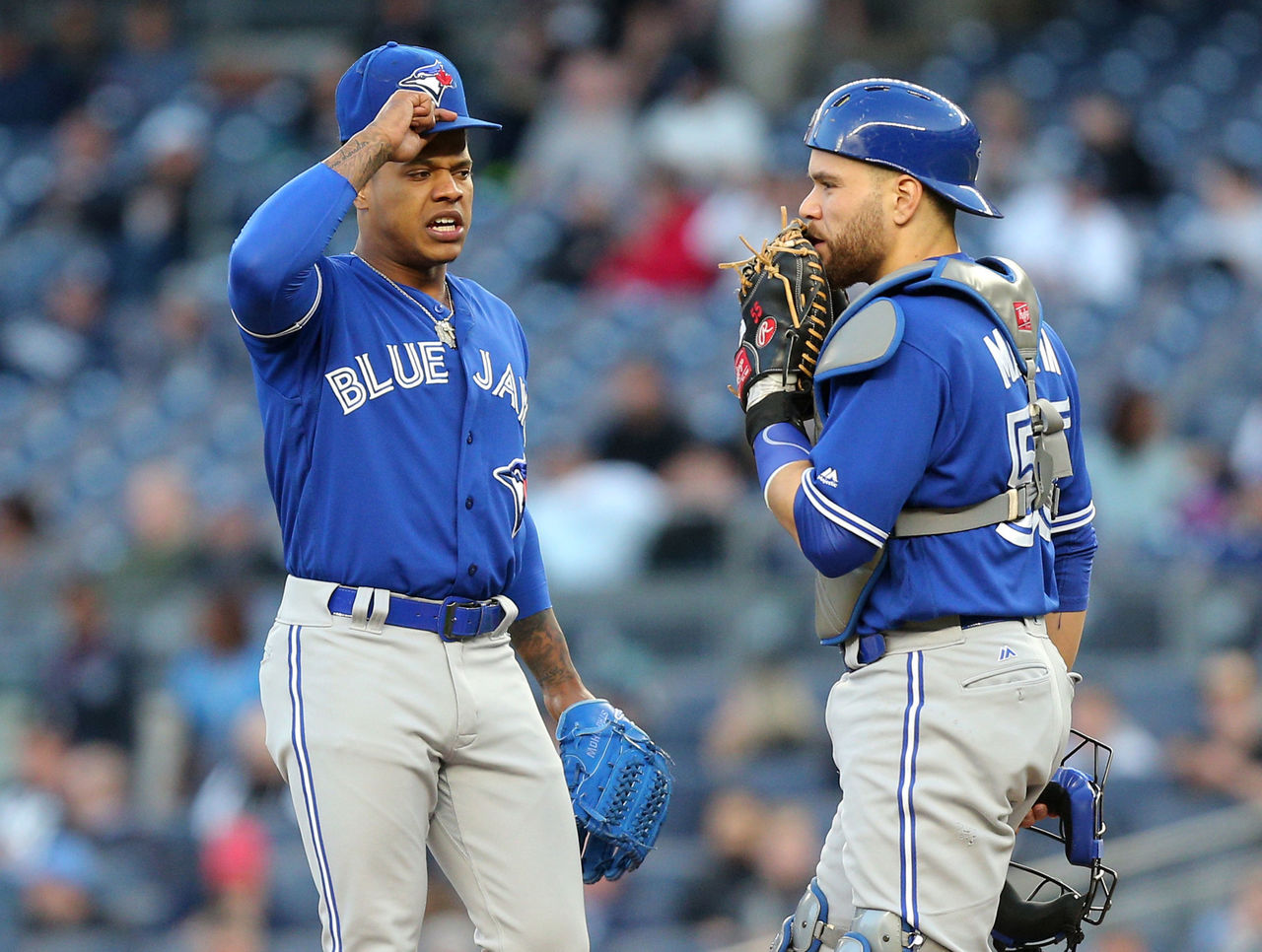 Which current last-place team has the best chance to rebound from early season struggles?
Pittsburgh Pirates. The Pirates are clearly playing below their abilities in an odd start to the season for several teams in the NL Central - a division currently led by the Cincinnati Reds. After starting the season with four consecutive outings with a Game Score below 50, Tyler Glasnow seems to be righting the ship. While it's unfair to pin the team's hopes on a 23-year-old rookie starter, if Glasnow has turned a corner, it will go a long way to the Pirates rebounding above .500, assuming continued success from Ivan Nova and Jameson Taillon.- Bradburn
Toronto Blue Jays. Perhaps optimistic to a fault, the Blue Jays seem to be the most promising bet to escape from the basement, despite playing in one of the toughest divisions in baseball. After a dreadful start, the club has performed better of late, winning two of its last three series. Toronto is embarking on a nine-game homestand starting Monday and should be boosted by the imminent returns of Aaron Sanchez, Troy Tulowitzki, and Josh Donaldson. - Casaletto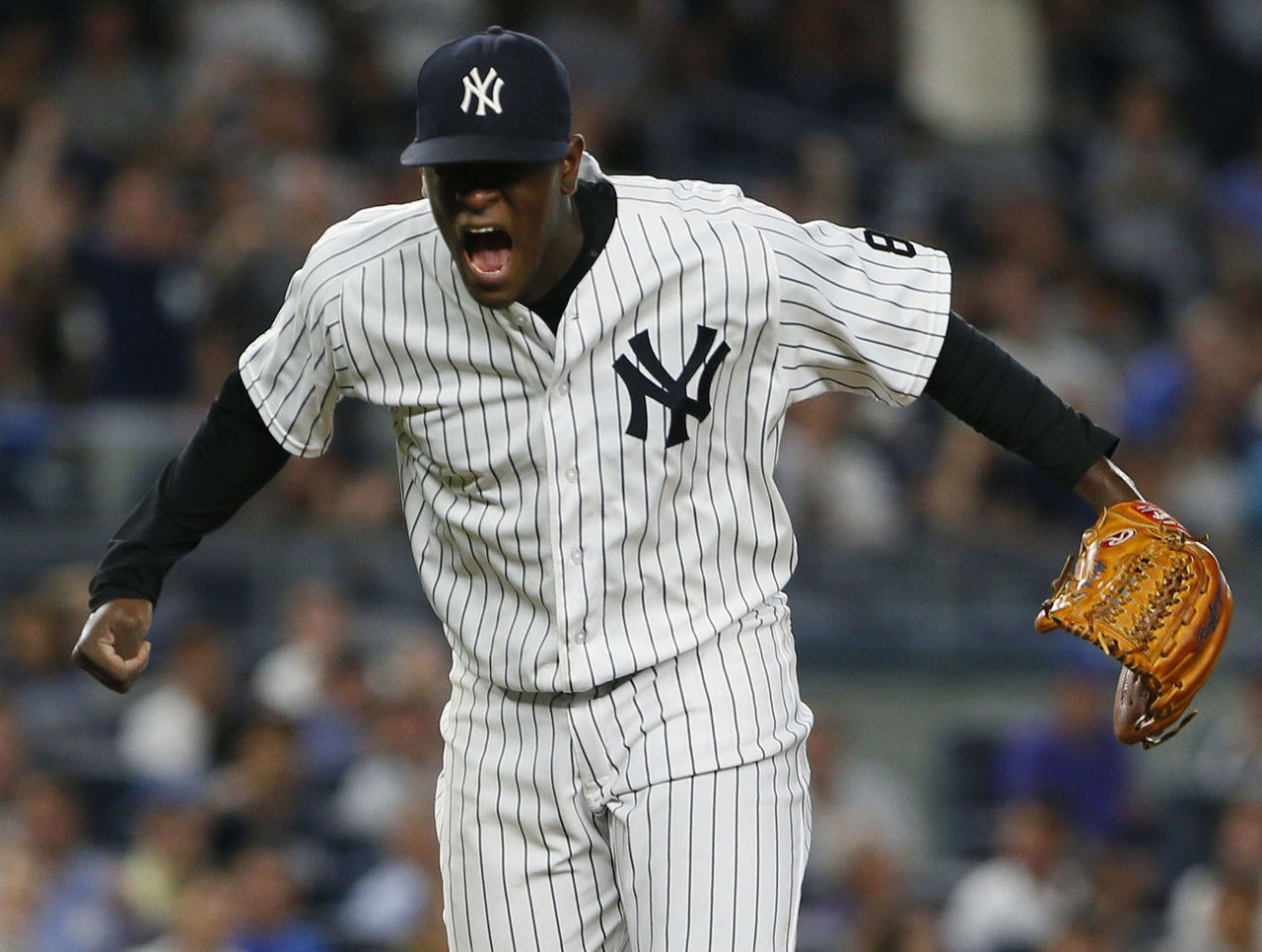 Who has been the most surprising Yankees player during the team's hot start?
Luis Severino. Are we already post-hype on Aaron Judge in May? Possibly, but the unsung performance of Severino has been a great addition to a surging Yankees squad. 39 ⅔ innings into 2017, Severino has already posted a higher WAR than in any of his previous two seasons - both of which eclipsed 60 innings. His 29.2 percent strikeout rate ranks eighth-best in all of baseball, just behind fellow breakout James Paxton. Whether this is sustainable remains to be seen, but the contributions of Severino - who is still just 23 years old - could be the beginning of a special year for the once-touted prospect. - Bradburn
Starlin Castro. Many seem to forget that Castro is a three-time All-Star and a former Rookie of the Year. He's performing up to that pedigree early on as the Yankees' leader in hits (43) and batting average (.355), while sitting second in RBIs (21) and WAR (1.5). His performance is a win-win for the Bronx squad, as if it decides to trade Castro down the road, the former Cub's play will provide the team with substantial value.- Casaletto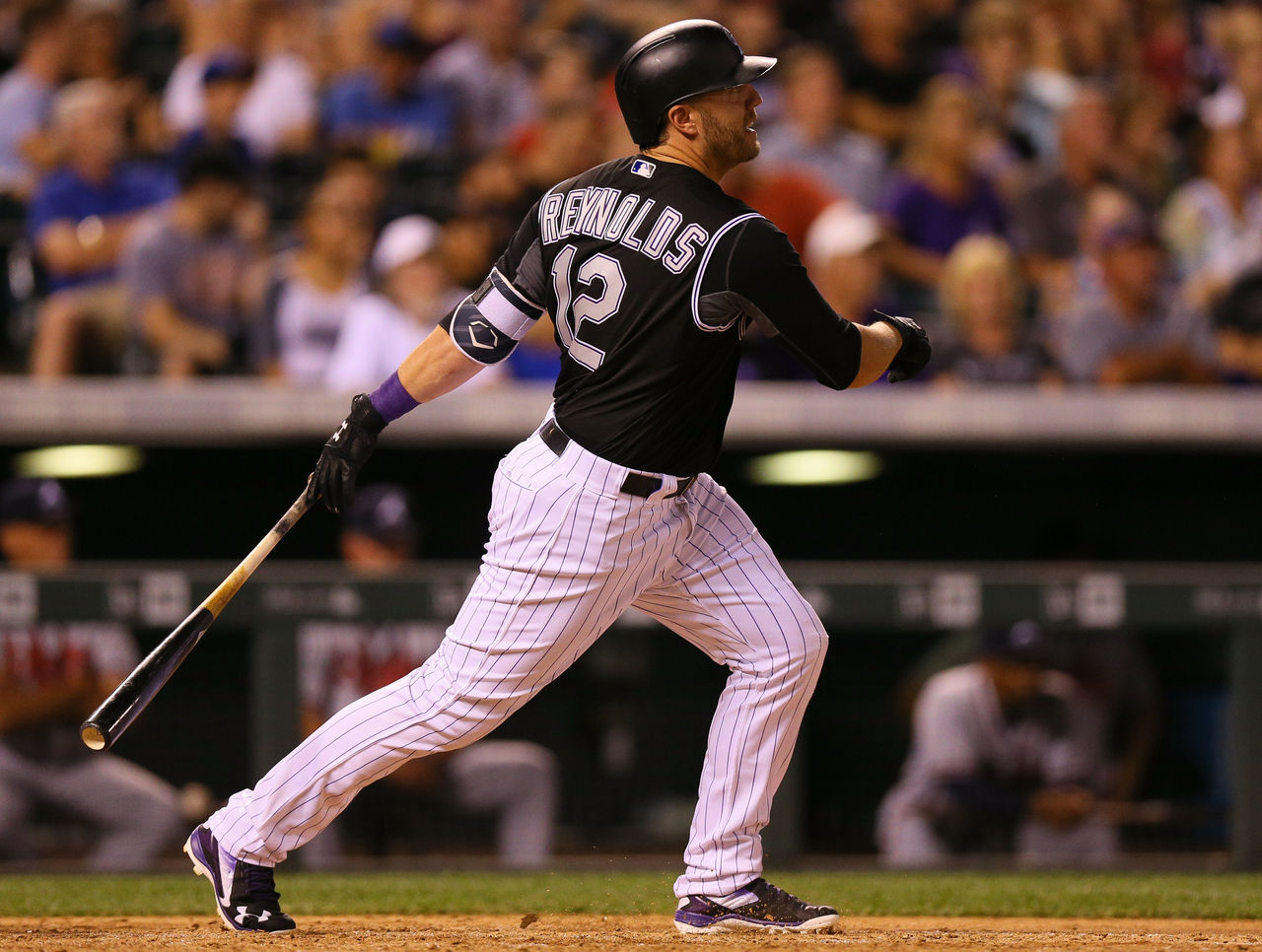 Which batter with double-digit home runs will finish outside the top 25 at season's end?
Mark Reynolds. The 33-year-old Reynolds has never been a stranger to the long ball - hitting 44 in 2009 with the Arizona Diamondbacks. However, eight of his 11 home runs this year have come in the very, very friendly confines of Coors Field. Even further, Reynolds hasn't hit more than 25 home runs since 2011 and is currently posting an ISO above .300. Among unsustainable stretches, I present: Reynolds' first quarter of 2017. - Bradburn
Ryan Zimmerman. This one could come back to haunt me considering how good he's been to start the season. Although he's performed admirably, I believe Zimmerman will regress in the power department, eventually being surpassed by more prominent sluggers. Since 2014, Zim has averaged only 75 games per season due to a barrage of injuries, which has in turn led to roughly 12 home runs a year. He also won't maintain an ISO of .472, so for those reasons, I think he slows down. - Casaletto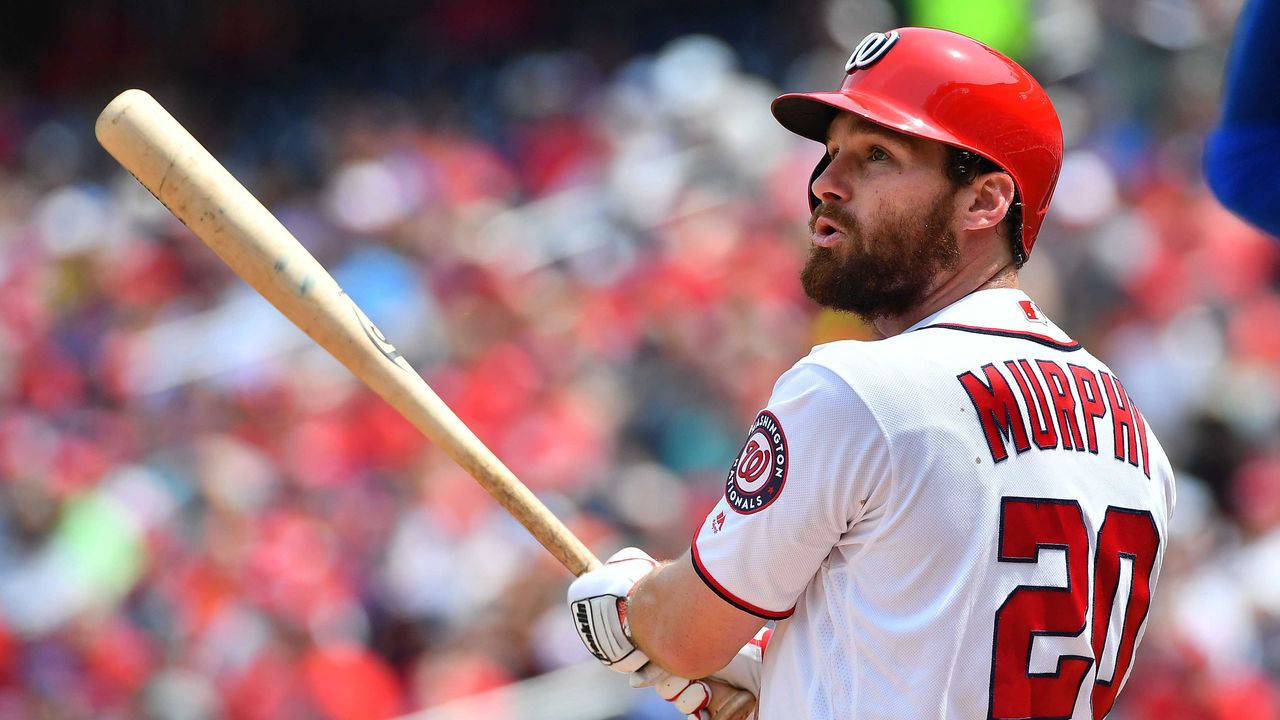 Which non-Harper Nationals player is most instrumental to the team's continued success?
Stephen Strasburg. It comes up every season, and, at this point, it feels a bit like the "beating a dead horse" idiom should be retroactively re-framed as "questioning the health of Strasburg." Regardless, the team's rotation lacks the depth it once boasted and the bullpen has some holes, so a post-hype great year from Strasburg has the power to propel the Nationals further than the franchise has ever gone. With a diminished strikeout rate, Strasburg appears to have found a new way to succeed, posting his best FIP since 2011. At this point, quiet greatness as the No. 2 starter could be all the Nats need. - Bradburn
Daniel Murphy. A strong case can be made here for a few players, but none are more integral than Murphy. The 32-year-old has been a revelation since coming to Washington and is posting similarly amazing numbers to last season (.341/.390/.556 thus far). Murphy gets on base a ton, leading the team in runs last year. He does so thanks to tremendous plate discipline, but it helps that he's an elite hitter, too. He's Washington's second-best offensive catalyst behind Harper and if the Nationals expect to continue their dominance, Murphy will remain inherently part of the equation. - Casaletto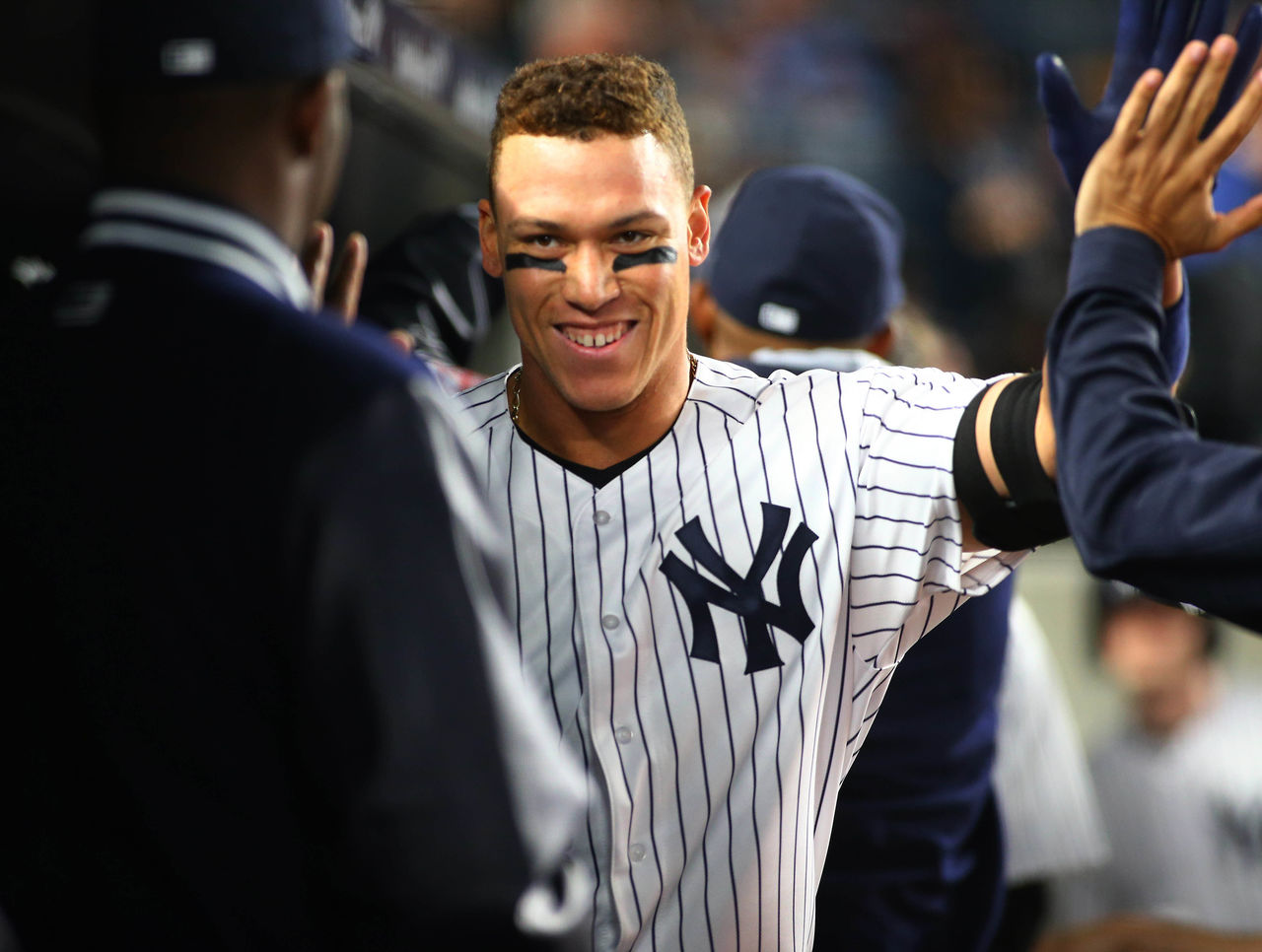 Which rookie will stay this great for the remainder of the year?
Cody Bellinger. Calling Bellinger's 1.199 OPS after just 11 big-league games sustainable is absurd. There's no way he stays "this great." However, his positional flexibility and sheer dominance at the plate has likely already assured him of a role in the majors for the remainder of the season. He has as many home runs as Andrew Benintendi despite playing in a third of the games. He's made half the plate appearances of Andrew Toles, yet has one fewer RBI. He has less than half the playing time of Yuli Gurriel, and has double the walks. Bellinger is an absolute stud and, while keeping him in the lineup will come at the expense of players who may also belong in the majors, it is instrumental at this point.- Bradburn
Aaron Judge. Last year was all about Gary Sanchez. This time, it's Judge's turn to take the stage in the New York spotlight. As of right now, the hulking 25-year-old reigns supreme as the league's most outstanding rookie and to put his performance into perspective, FanGraphs' ZiPS projections has him finishing the season with 42 home runs and 103 RBIs. We won't know if that's a reach until September, but one thing is certain: Judge can mash and has improved his plate discipline considerably. - Casaletto
(Photo courtesy: Action Images)
Comments
✕
Answers to the biggest questions after Week 5
  Got something to say? Leave a comment below!