Shawn Green Q&A: On Team Israel, early retirement, and Bautista's booming bat
Allan Fredrickson / Reuters
Few people are more excited about Israel's hot start to the World Baseball Classic than former major-league outfielder Shawn Green, who played 15 seasons with the Toronto Blue Jays, Los Angeles Dodgers, Arizona Diamondbacks, and New York Mets. Here are Green's thoughts on the WBC, Jose Bautista, and returning to the field following a five-year absence:
How proud are you of Israel's start at the World Baseball Classic?
It's really great to see what they're doing. Even just to qualify for the WBC was really exciting. I was a part of it four years ago as a player/coach. Everyone took a lot of pride in their heritage and representing Israel. I think 90 percent of the guys were minor leaguers. A lot of those guys are back, and they have the experience from four years ago and of the qualifier that they just won.
Assuming they advance and they continue to play really well and advance further ... the stakes get a lot higher, but at the same time, I think they have a really good energy going right now.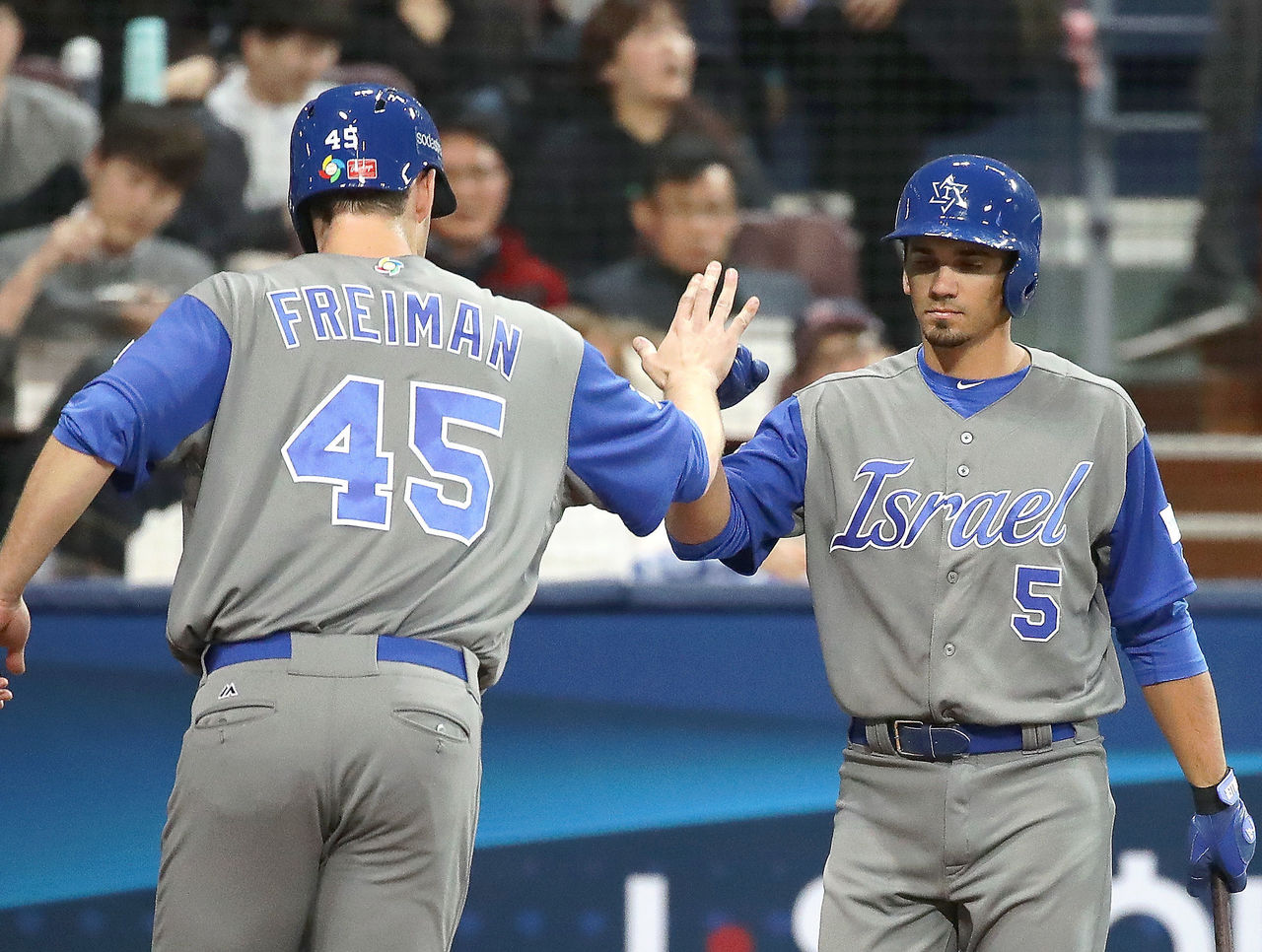 Just being in the WBC is expected to have a big impact on baseball in Israel. How is that magnified with a berth in the second round?
That's really the motivation around (Israel Association of Baseball president) Peter Kurz, who put the team together. It was really to increase the awareness and engagement of baseball in Israel. It started four years ago; unfortunately, that team didn't go beyond (the qualifying round), but this one did. I think now is a really big moment.
When you're trying to drive a sport to get a bigger footprint in a country that has a very small footprint, it takes resources, it takes a lot of media attention and all that to kind of grab onto the youth of that country to want to participate. And baseball is challenging because it's not like soccer where you only need a ball and a makeshift couple of goals to play.
In baseball, you need equipment and fields. There's a lot that comes along with it. So the further this team goes, the better off Israel baseball will be from an awareness perspective.
You said in 2015 that growth of the sport in Israel would require more of an American presence. Sixteen months later, how has that worked out?
Nate Fish, who was part of that team four years ago, went over to Israel and spent a ton of time helping the Israeli baseball leagues. And a lot of players from this team went over, I think around New Year's. It's great for the players to go over and not only promote baseball, but to see the country and feel part of the country that they're representing with the uniform that they're wearing.
It's really important to have faces to go along with the news stories and what the people there are following as they watch the WBC. Like any country and any sport, as the team does better, there's going to be much more excitement about it. There's a lot of momentum, even if they don't get out of the next round, just to go to the second round gives the program credibility.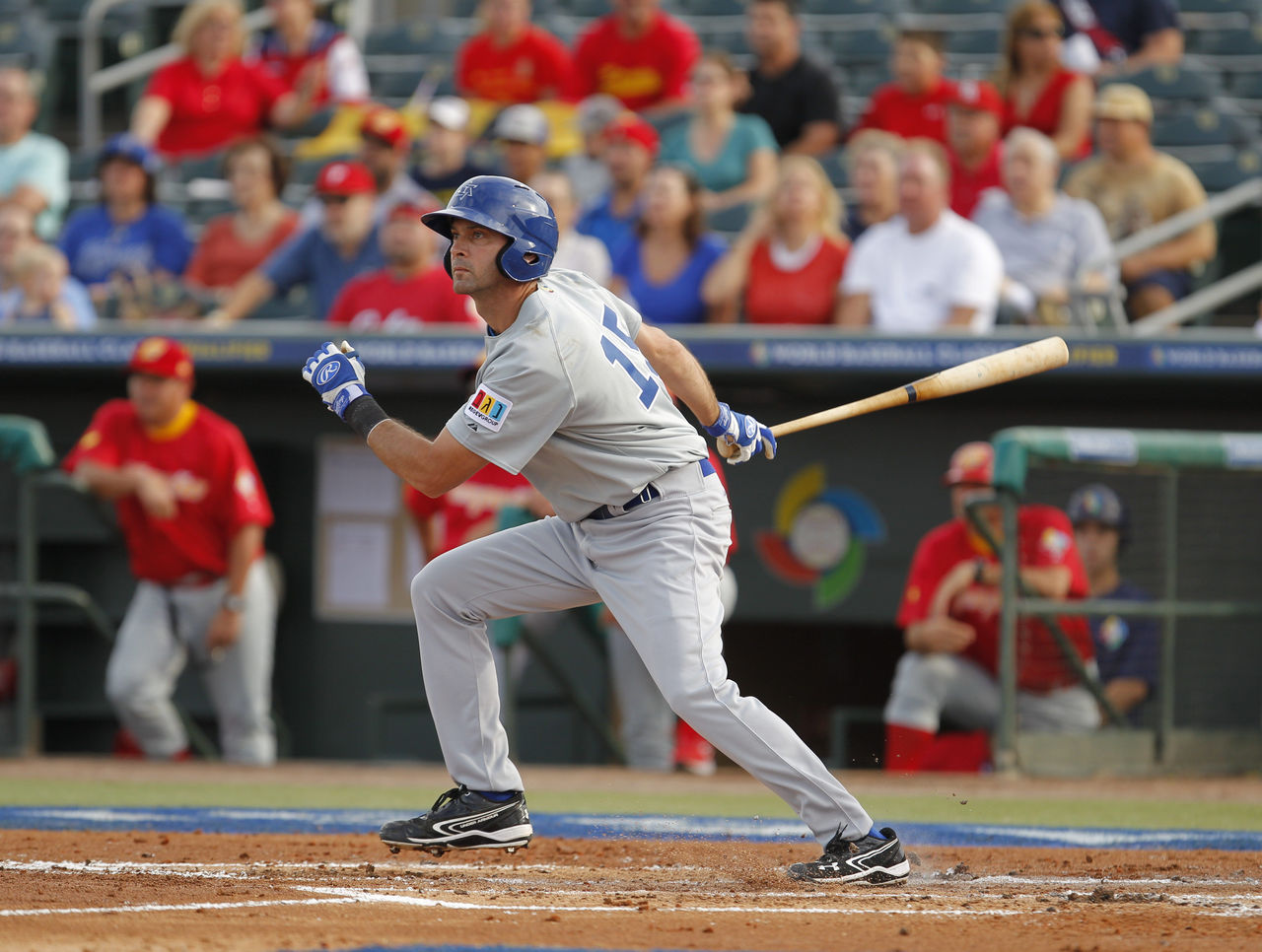 How special was it for you to participate in 2012 qualifying, especially as someone who had already retired from professional baseball?
It was great to be around an entire group of Jewish ball players. I'm quite proud to be a Jewish ball player; it's a very small group. It was also nice to get back on the field and to try to mentor some of the younger guys, and to swing the bat a little bit and get some of the rust off.
To be out there and be around a really appreciative, intelligent team that was trying to achieve something completely selfless ... they were all working to get to the major leagues, but they were really clearly focused on representing Israel and being a proud Jewish-American player. That was the entire goal.
When you wear a baseball uniform at the professional level, everyone has different motivations. Everyone wants to win, of course, but everyone also wants to reach personal milestones, as well.
Did it take much coaxing to get you out of retirement?
I was looking forward to it. I retired pretty young, I was turning 35 when I retired, and I had some really good opportunities to keep playing. But I was at the point, on a personal level, where I was just kind of burnt out on the lifestyle, the travel and all that.
I think when you walk away from the game in that capacity, it's not like Carlos Delgado, who had to have his hip replaced, which is a pretty finite end to your career. For me, I knew that I might feel like I could still play, so it was nice to get back out there and swing the bat. I enjoyed having another crack at it.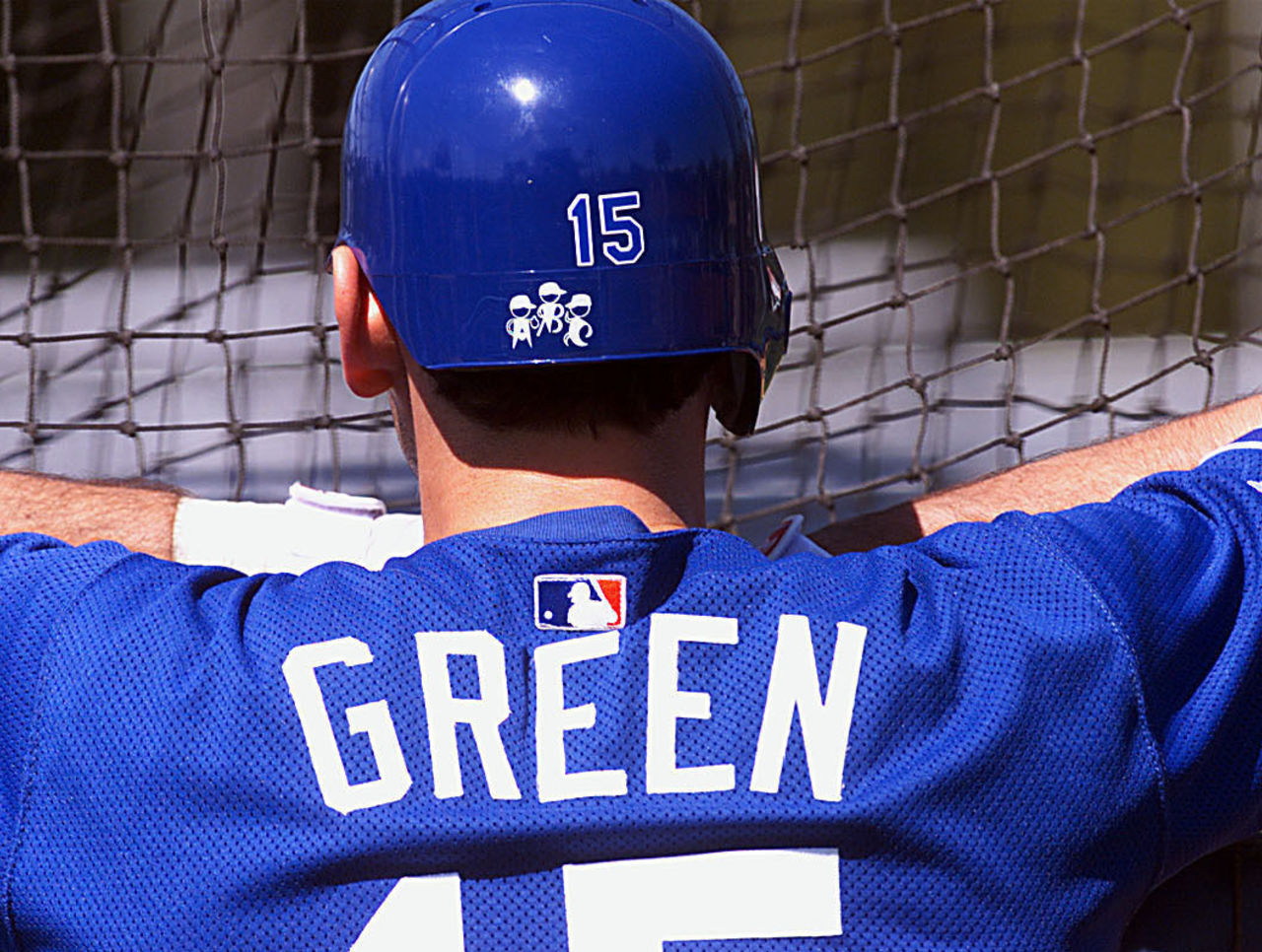 Switching over to the major leagues, how do you consume spring training as a former player?
I usually go for a few days every spring to be a guest instructor with the Dodgers. I plan on going sometime soon, maybe later this week, to go there and be around the players for a few days.
Spring Training is a strange time of year. It's a totally different experience depending on where you are in your career. When you're really young and you get the invite, it's the most exciting thing in the world, and you're trying to impress. You might be a part of seven games, and get called in to pinch-hit a few times, and you have your big moment.
Once you're on the team, it's still fun. You get to reconnect with your friends that you haven't seen in a few months, almost like going back to school. And then when you're in your prime, for me at least, it was kind of a frustrating time. You thrive off the fact that the games mean something in the regular season, so no matter how hard you try to get hits, there's something missing.
For me, at least at that point of my career, it really became about getting prepared in the best possible way so that I was in a good spot on Opening Day. That's the challenge. You can be as hot or as cold as you can be, but all that really matters is how you feel on April 1.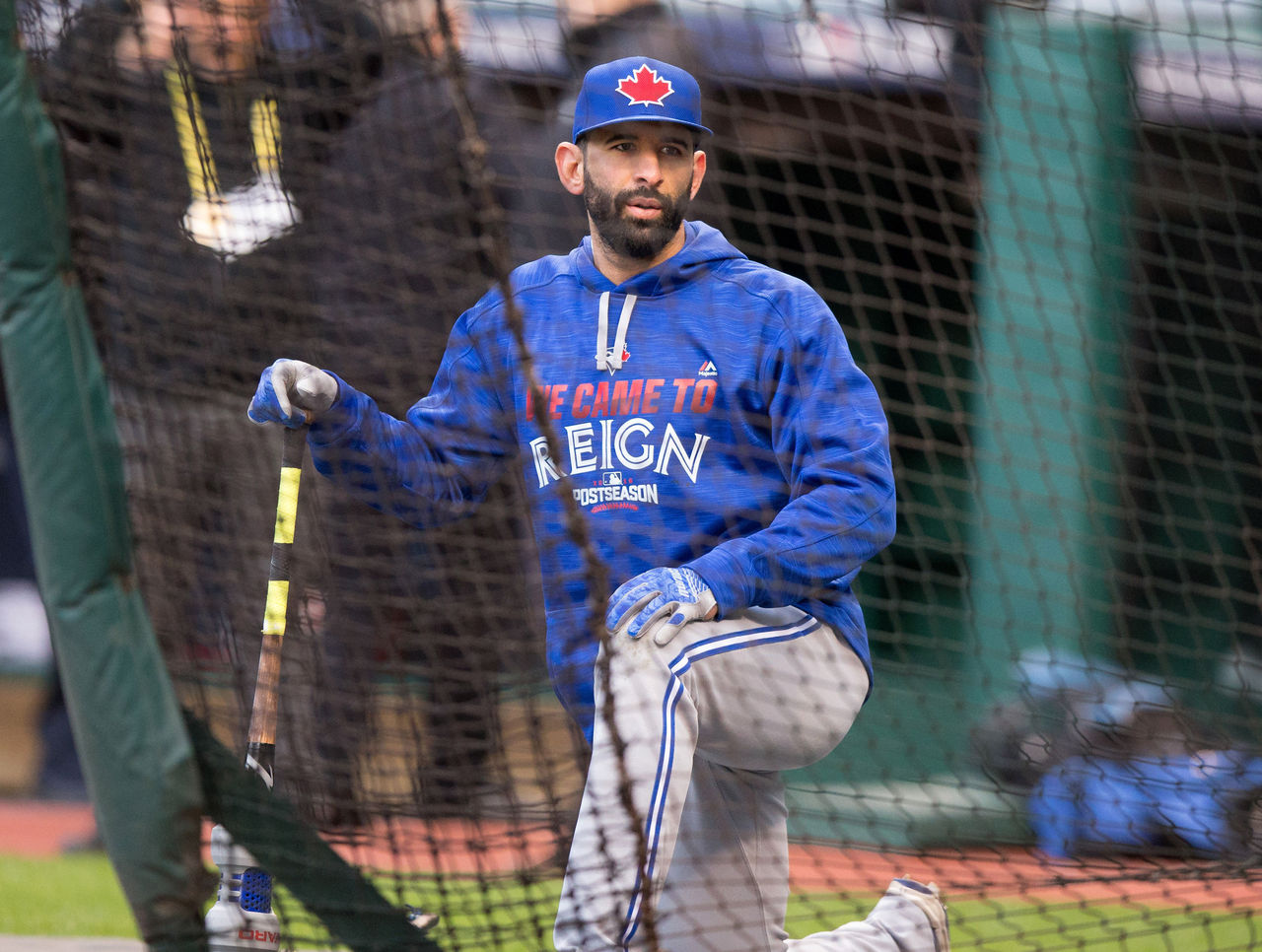 Toronto Blue Jays outfielder Jose Bautista is swinging a hot bat this spring. What does it mean to a player to be raking in March?
I was usually a slow starter - but the one year I got off to my best start, my last year with the Jays in 1999, I had the best spring I ever had, basically from the first day, and it just carried through. As I said earlier, it's all about how you feel on April 1, but sometimes if you just find that timing, it's a really good sign.
I've had seasons where I just never quite felt that perfect timing when I was locked in. Once you find it, you lose it, but you know you can find it again at some point, so it's a good sign that Bautista has already found it so early.
Did you do anything differently that spring?
A lot of things were a factor that spring. I had just finished my first big season in 1998 (.278 BA, 35 HR, 100 RBI, 35 SB) where I got the chance to play every day for the first time and I had my 30-30 year. I went into spring training with a lot more confidence; I didn't need to prove anything for the first time in my career. All these things I was constantly trying to prove were now validated.
At the same time, I really looked up to (former shortstop) Tony Fernandez's approach. I used some of his philosophical approaches to balance and different things with the swing. I did that in batting practice and actually used that same approach in the games, and I think that might have been a factor in why I got off to that really good start.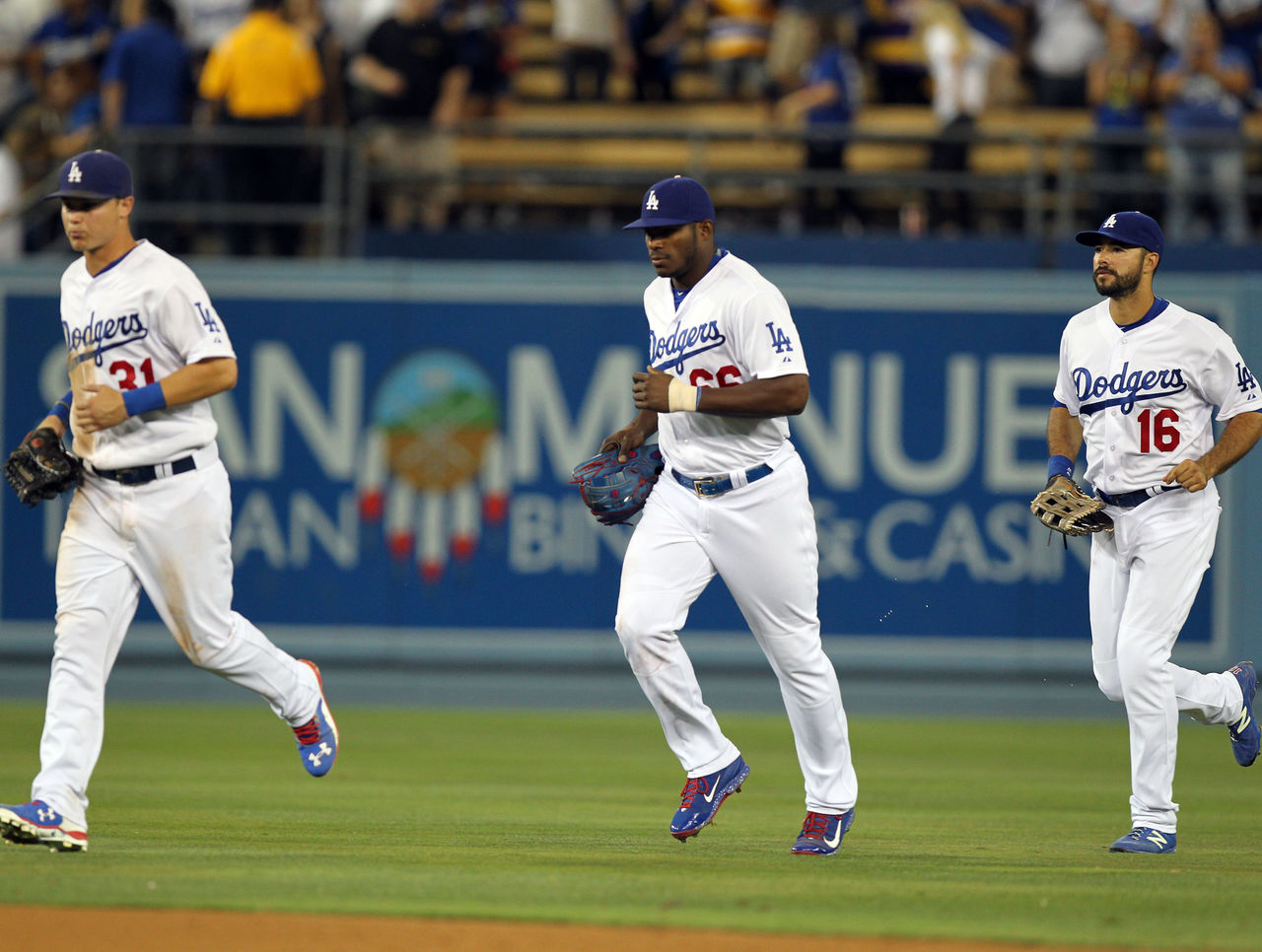 You're tight with the Dodgers, having played five seasons with the club. How do you assess their chances in 2017?
What's great for the Dodgers is that every year, they're built to win. That's a great feeling as a player. There were a lot of injuries last year, but Dave Roberts did such a great job of working through them. Dave's a good friend and a former teammate, so I know him very well, and he's so positive.
I think the most exciting thing is that they have a lot of depth in the minor leagues, as well. And it takes those moves you make during the season, when guys go down or someone's struggling, you need someone to come up and play well. And when you have that depth, you succeed.
Teams like the Yankees during their dynasty era, a lot of their talent was homegrown. The core all came up through the system. Everyone talks about how much money they spent on free agents, but they really had a great farm system, and that's really, I think, the key. The Dodgers have that, and they also have the money.
(Photos courtesy: Getty Images)
Comments
✕
Shawn Green Q&A: On Team Israel, early retirement, and Bautista's booming bat
  Got something to say? Leave a comment below!