7 Yankees who looked weird without facial hair
Presented by

If there's one catch to making your rounds in the majors and landing in a New York Yankees uniform, it's their facial hair policy.
On Thursday, newly acquired Billy Butler made his Yankees debut, and in his 10th major-league season, he was finally forced to shave his goatee. The most famous debate over the policy, though, belonged to former Yankees superstar Don Mattingly, who refused to shave his mustache.
Fast forward to his current days managing the Miami Marlins, where Mattingly succumbed to it and enforced a no-facial hair policy with his team.
Here's a look at seven players who looked completely different after whipping out the razor:
Jason Giambi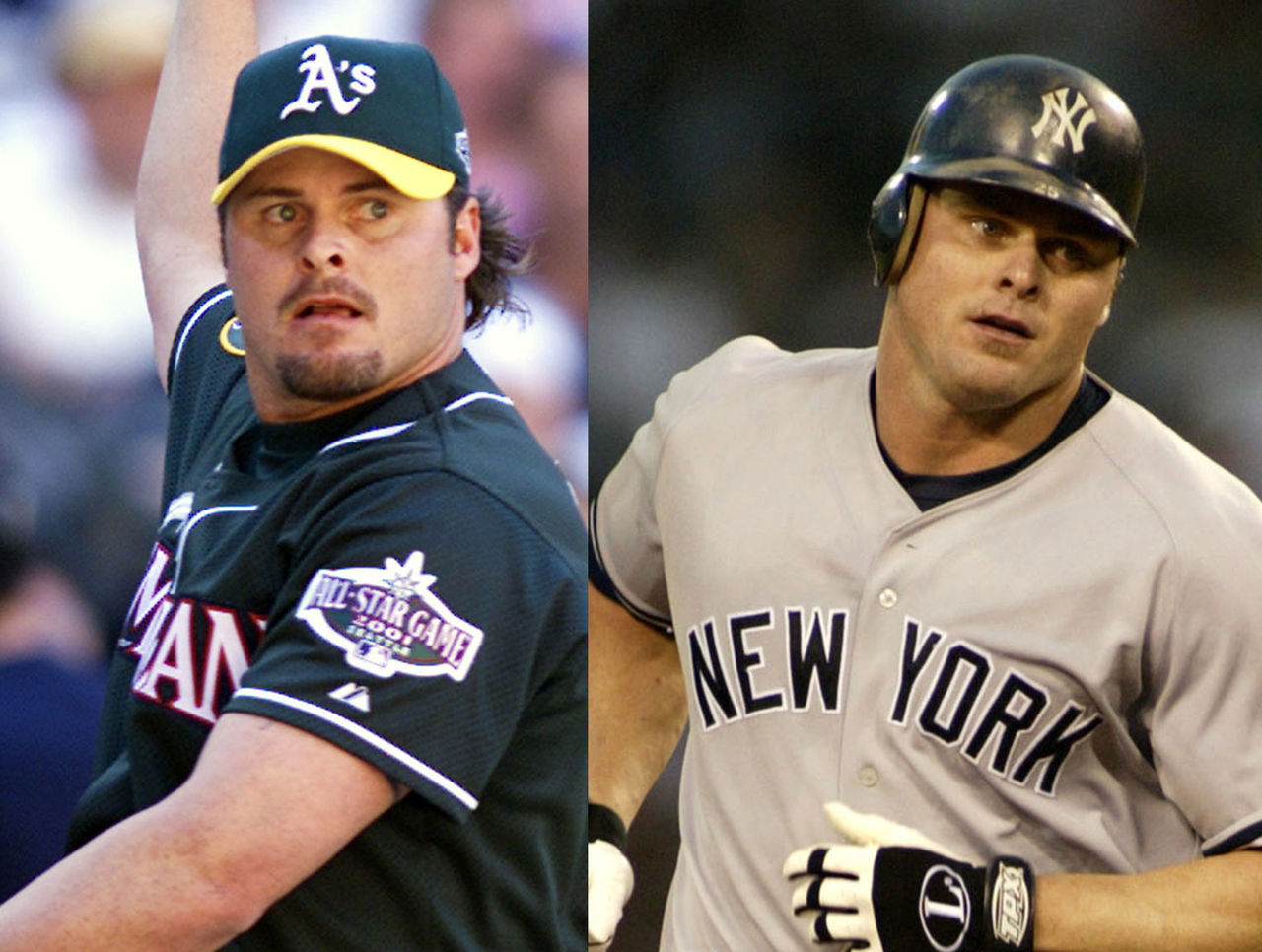 After spending seven seasons with the Oakland Athletics sporting his slicked back hair and goatee, Giambi had to give in. Upon joining the Yankees, his next seven years were spent clean-shaven, though he belted 209 homers without facial hair, and 198 with it.
Randy Johnson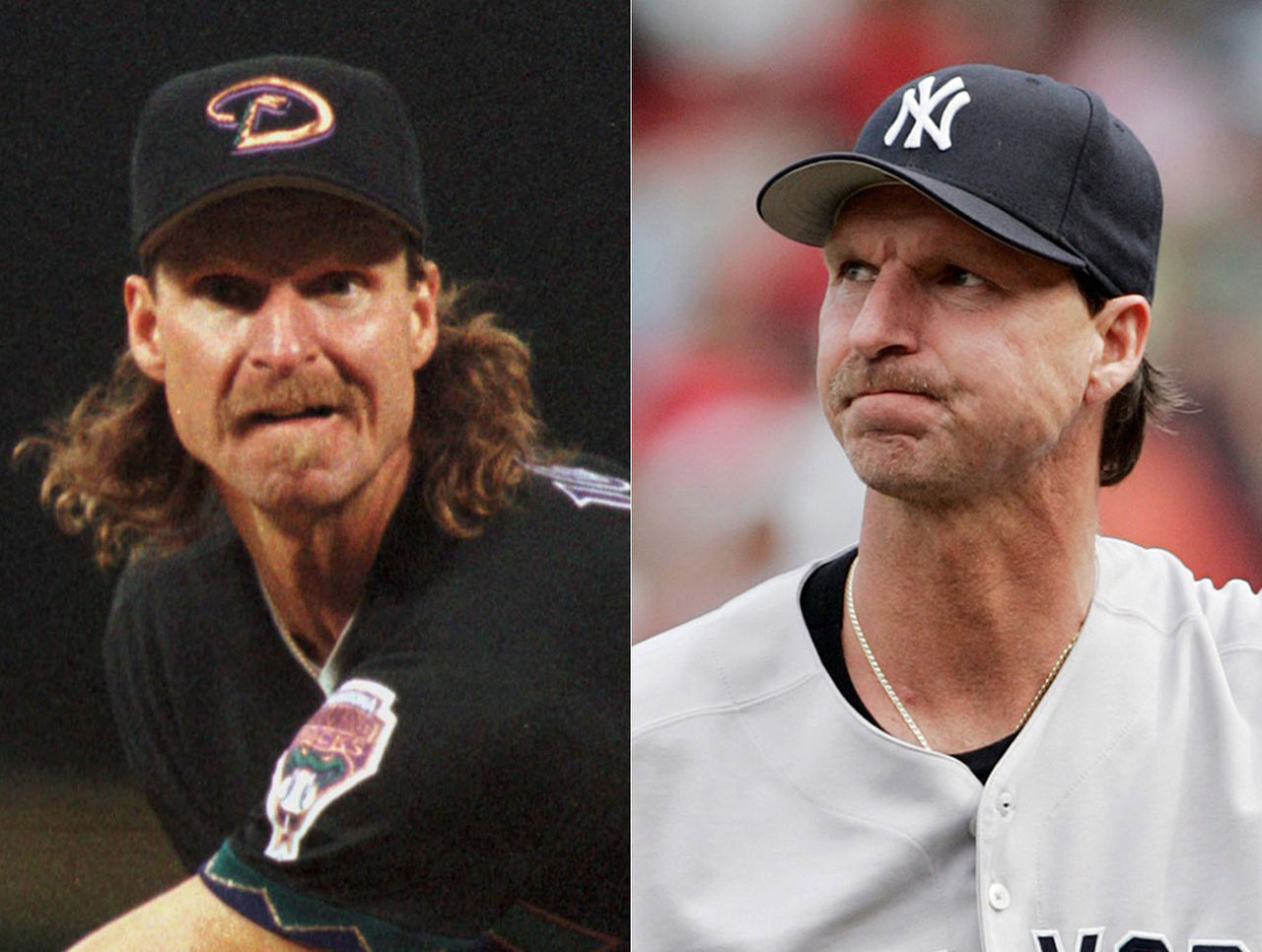 Part of Johnson's imposing mound demeanor was his long brown hair and legendary mustache. For 18 years between the Montreal Expos, Seattle Mariners, Houston Astros, and Arizona Diamondbacks, it was his thing. Then in 2005 and 2006, he was a changed man, getting rid of the hair, while also pitching to a career-worst 5.00 ERA in 2006.
Freddy Garcia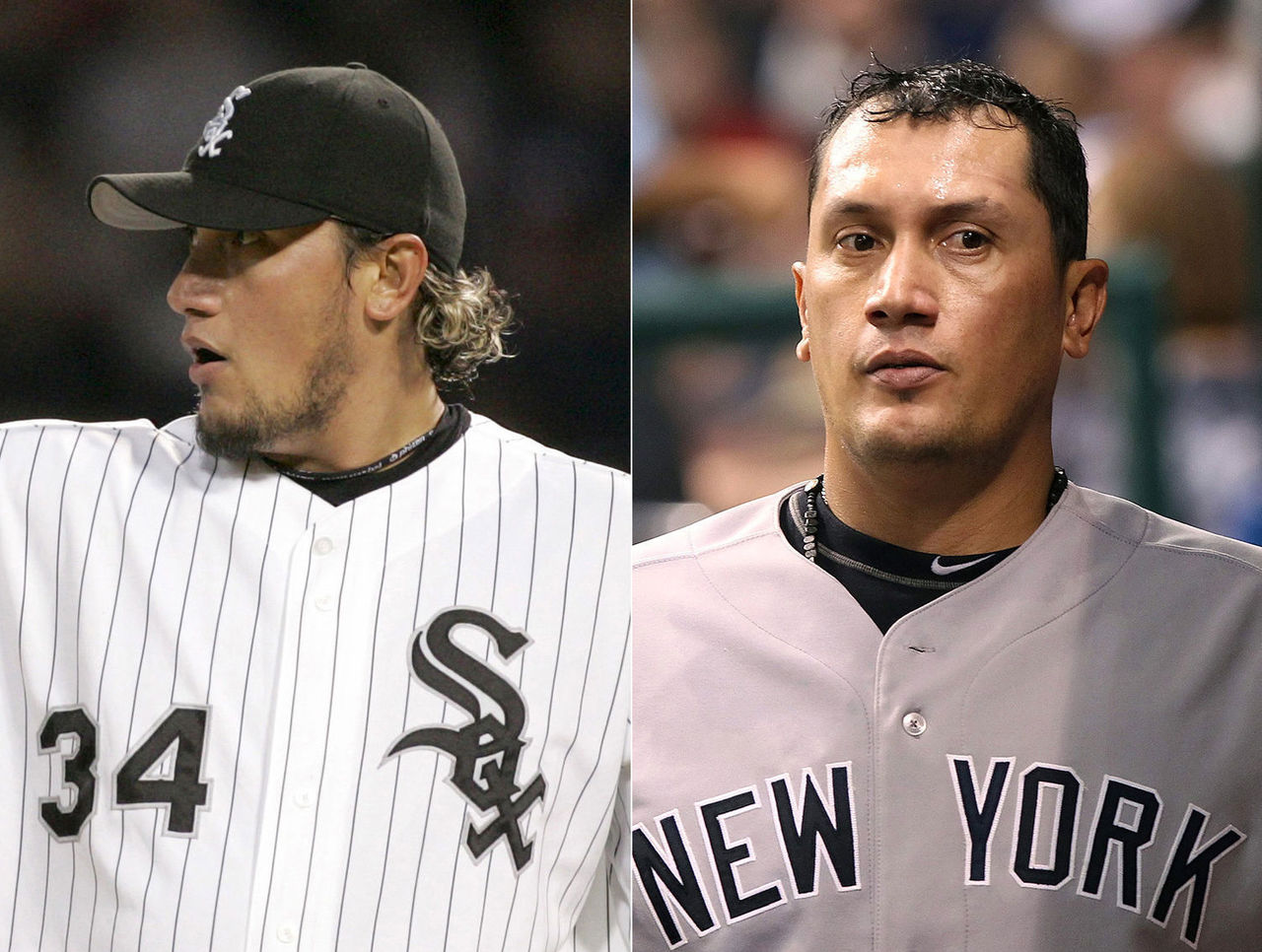 Garcia is another one of those players that bounced around the majors before landing in the Bronx. Upon his arrival, the greasy hair and facial hair had to go. Similar to Johnson, his second year with the Yankees proved to be the worst of his career to that point, owning a sky-high 5.20 ERA in 2012.
Johnny Damon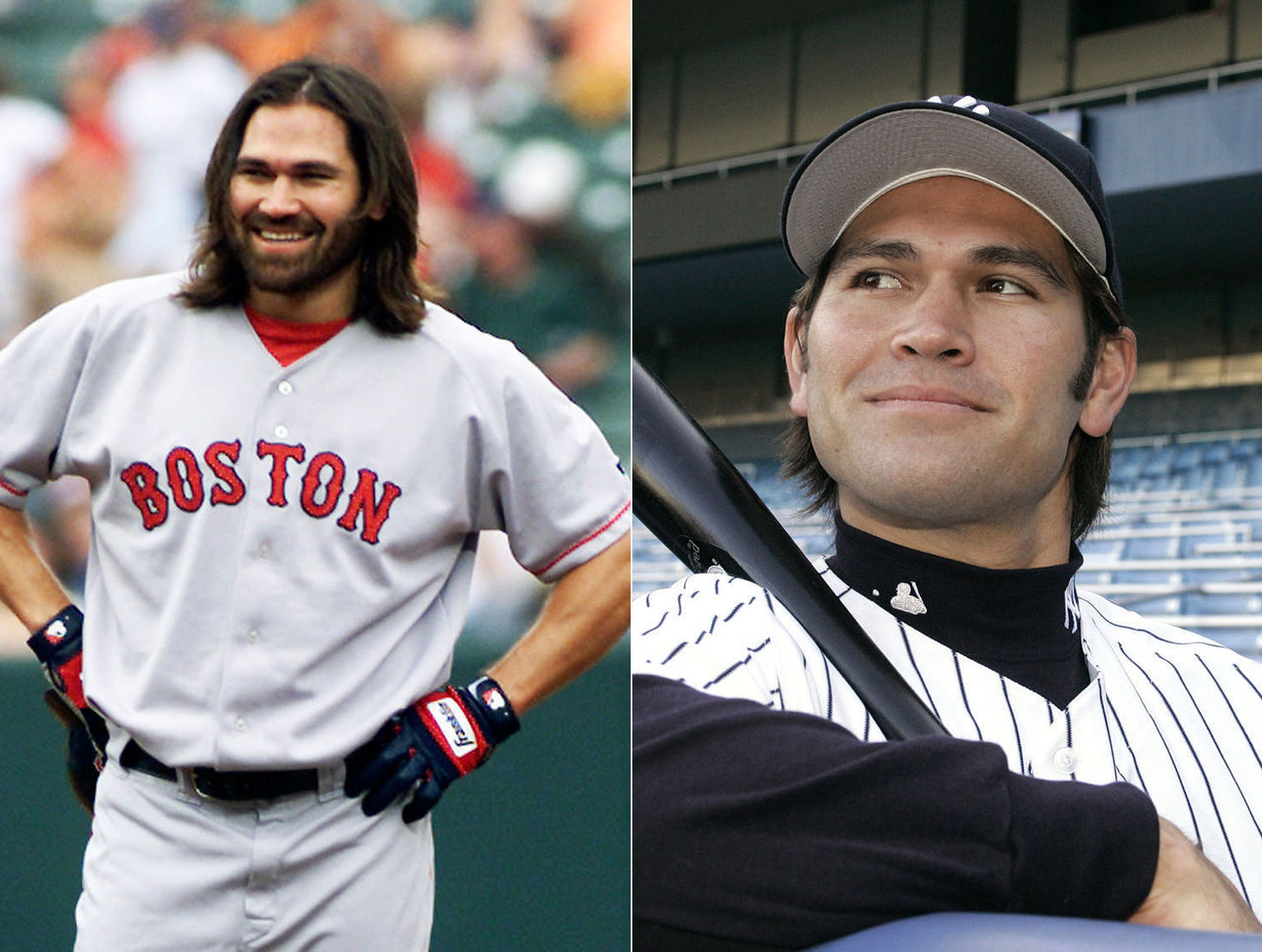 Two years after winning a World Series with the Red Sox, Damon - notoriously part of Boston's bearded crew - signed with the Yankees. Damon had long brown locks and thick facial hair, so when he got rid of them, he looked weird, to say the least.
Brian McCann
This was flat out unfortunate for McCann. From 2005-2013, the catcher was known for his glasses and facial hair. Burly by nature, his introduction to New York was a harsh one, when his round face was visible for all to see.
Nick Swisher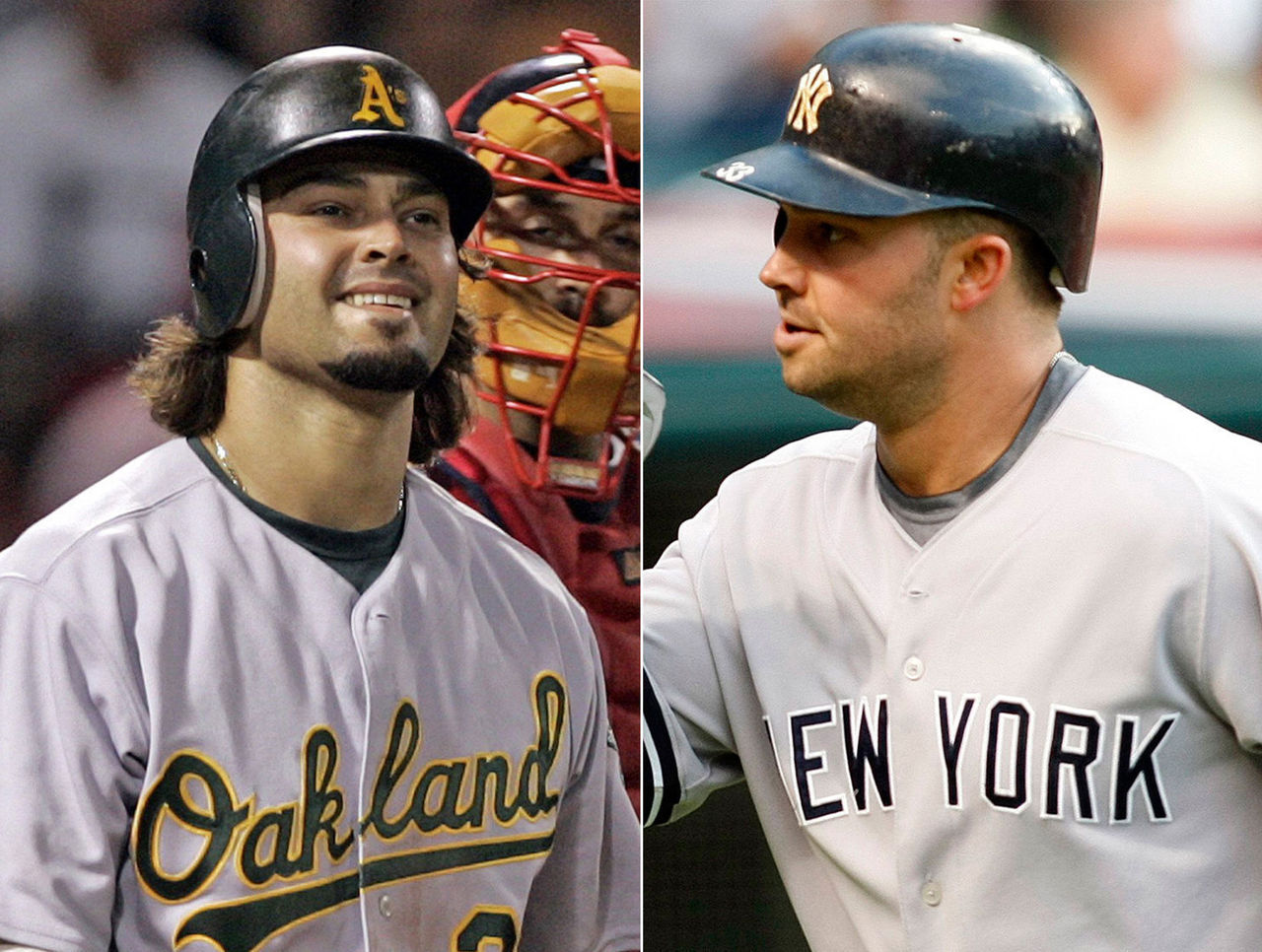 Over 12 seasons, Swisher spent the prime of his career in Yankees' pinstripes. But for four seasons as a member of the Oakland Athletics and one with the Chicago White Sox, Swish was all over the California look with his long hair and beard. As a member of the Yankees, he finally looked like an acceptable member of society.
Kevin Youkilis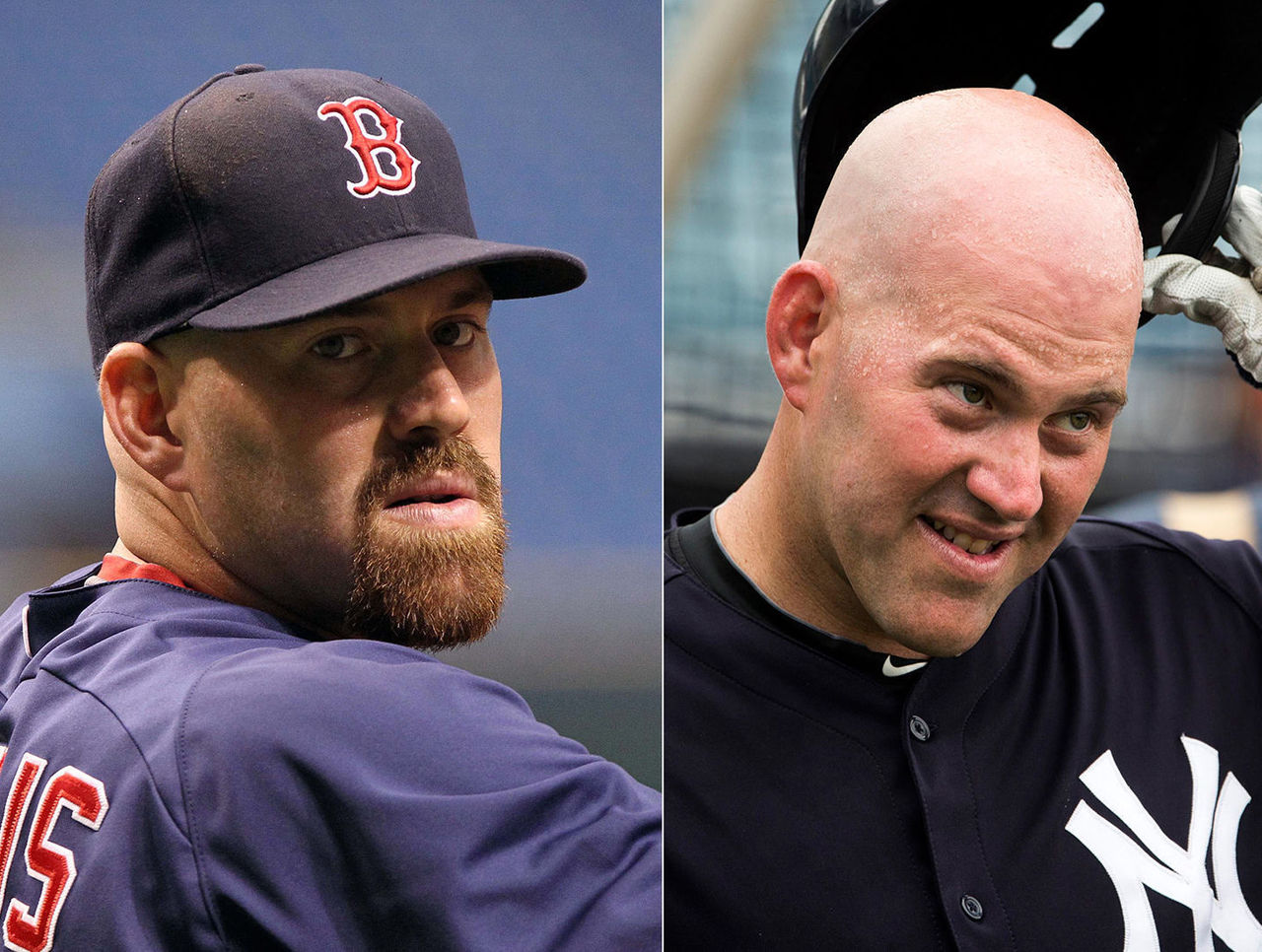 Another player who built a career with the Red Sox to the tune of nine years in Beantown - plus one with the White Sox - before joining New York, Youkilis was best known for two things: his extremely high grip on his bat, and a massively thick goatee. When he joined the Yankees in his final season in the majors (2013), his facial hair was gone and it drew attention to just how big his ears were.
Comments
✕
7 Yankees who looked weird without facial hair
  Got something to say? Leave a comment below!