The Chicago White Sox revealed a major change to their game-day experience Wednesday with the announcement that U.S. Cellular Field, their home since 1991, will be renamed Guaranteed Rate Field for the 2017 season thanks to a fresh 13-year naming rights deal with the mortgage company.
Selling stadium naming rights is nothing new in sports, but Guaranteed Rate Field was quickly and almost universally panned across the Internet thanks in part to the company's logo - an arrow pointing down - and the White Sox going down in the standings.
The intense mocking in the aftermath showed once again that the name of sports cathedrals are very important to fans. While many corporate names on parks and arenas eventually come to be accepted, the ones that don't sound right almost always become the butt of jokes, like the White Sox are seeing now. In honor of Guaranteed Rate Field's impending debut, let's take a look back (and forward) at some of the most disliked corporate naming rights deals in sports:
Smoothie King Center, New Orleans
The New Orleans Arena was renamed for the apparent kings of smoothies in 2014. It's a weird name, to be sure, but at least it's not as weird or scary as the tenant Pelicans' baby mascot.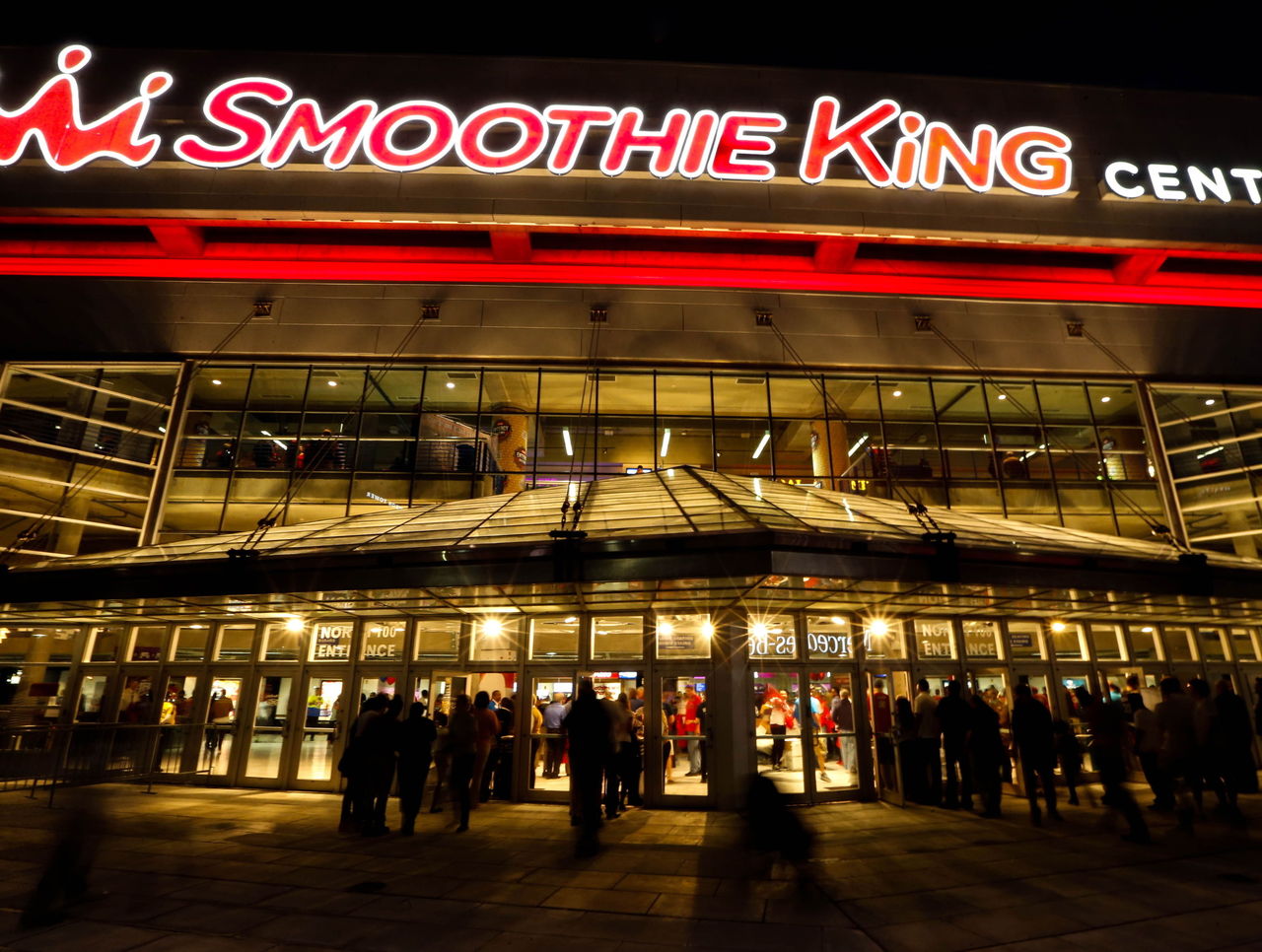 Hard Rock Stadium, Miami Gardens, Fla.
The home of bad stadium names seems to be in this Miami suburb. Since being built under the moniker of Joe Robbie Stadium in 1987, the park - which has hosted the MLB's Marlins, NFL's Dolphins, and NCAA's Hurricanes - has been renamed to Pro Player, Dolphins, Dolphin, Land Shark, Sun Life, and, as of last week, Hard Rock. At this rate another change is coming soon.
Little Caesars Arena, Detroit
The Red Wings' new and still-under-construction arena will be named for owner Mike Ilitch's pizza chain, which has rankled many in the state of Michigan, who were hoping it would be named for Gordie Howe. Instead, they'll have to settle for a giant Little Caesars mascot on the roof.
Mall of America Field at the Hubert H. Humphrey Metrodome, Minneapolis
This place was simply the Hubert H. Humphrey Metrodome until the Twins moved out, which apparently prompted the Vikings to add a name that's so long they probably had to pay more money just to get it to fit on the signage.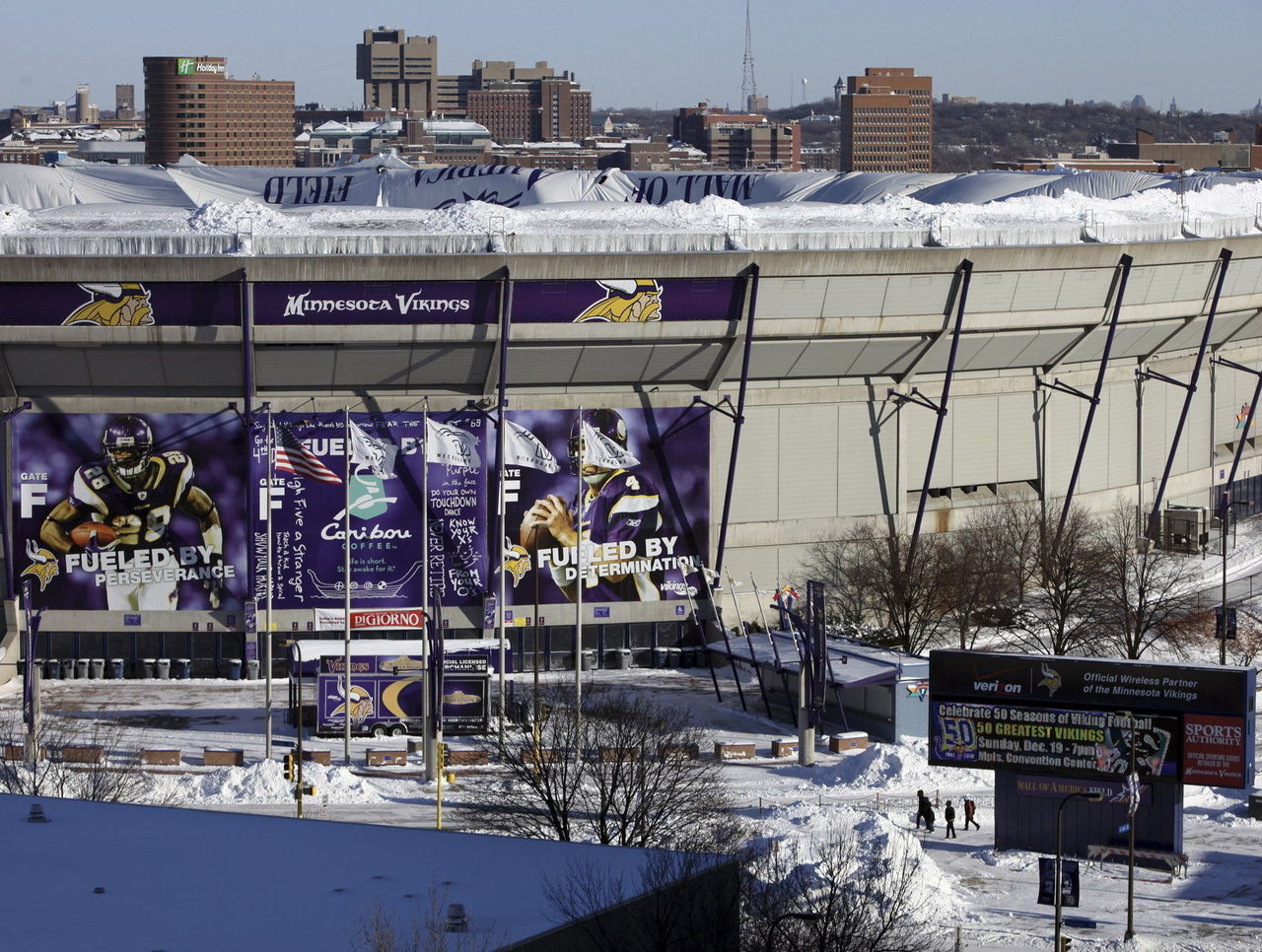 Enron Field, Houston
Think the Astros regretted this naming rights deal? Within a year of building their ballpark and selling rights to financial company Enron for $100-million, Enron went bankrupt in a major scandal. After a period of naming right purgatory it was renamed Minute Maid Park.
Power Balance Pavillion, Sacramento
When the naming rights deal with oil company ARCO expired, the Kings renamed their old joint after Power Balance bracelets - which would have received more derision had they not gone for even more comedy by renaming it Sleep Train Arena a year later. Now the Kings are set to move into the Golden 1 Center, which ... actually, let's move on.
Talking Stick Resort Arena, Phoenix
Hey, it could be worse for the NBA's Suns. They could share Glendale's Gila River Arena (formerly Jobing.com Arena) with the NHL's Coyotes.
The bet365 Stadium, Stoke, England
This isn't just a North American thing, apparently. Premier League side Stoke City turned to the world of casinos for their stadium sponsorship, which will kick in next season. We'd bet this one isn't too popular.
KFC Yum! Center, Louisville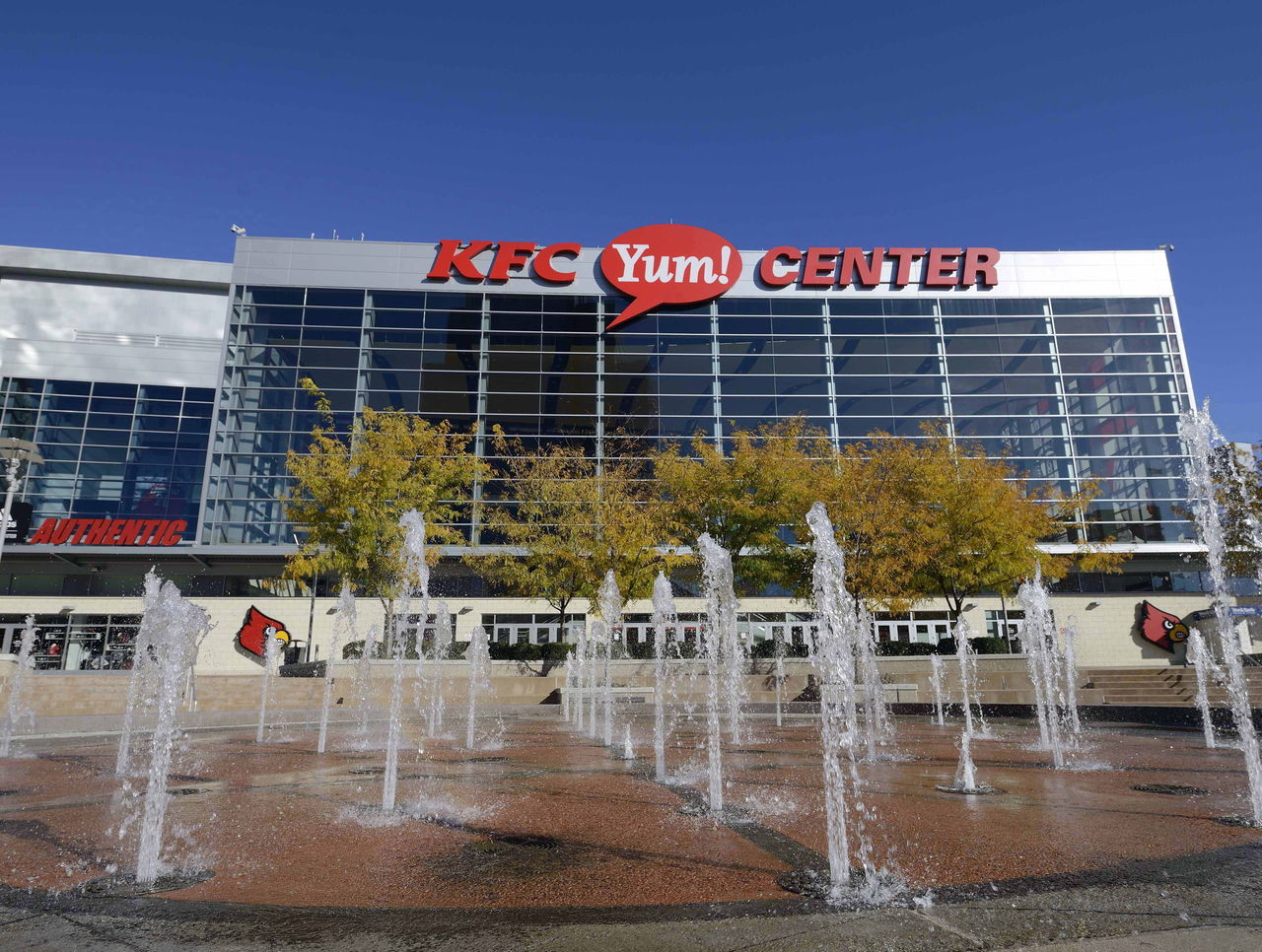 If they had just named this the Kentucky Fried Chicken Center, or even the Col. Sanders Memorial Arena, that would have been fine. But the always-derided exclamation point pushes this over the edge, as does the use of the word "Yum."
O.co Coliseum, Oakland
It's now back to being known as the Oakland-Alameda County Coliseum, but from 2011 until earlier this year the old park went by this name - a weird, shortened version of Overstock.com Coliseum - that always felt very strange.