When Messi found his voice, Argentina found its leader
Alejandro "Papu" Gomez cried like a baby. Lisandro Martinez felt like eating up the entire pitch. The speech made everyone in Argentina's locker room breathe fire. Lionel Messi, soft-spoken to the outside world, showed a side of himself inside the bowels of the Maracana Stadium that few had seen before.
"(It's been) 45 days without seeing our families, guys," Messi bellowed before the Copa America final in July 2021. "(Emiliano Martinez) had a daughter and couldn't even see her. He couldn't hold her in her arms. Chino also had a son, and he only got to see him for a little while. All for what? For this moment. Because we had a goal, and we are very close to achieving it.
"And you know what the best of all is? That this depends on us. That's why we're going to go out on the pitch, and we're going to raise the cup."
Messi didn't score that night. He didn't have to. Argentina beat Brazil on Brazilian soil to win the Copa America for the first time since 1993. The players celebrated with Messi on their shoulders. They knew who to thank - and who deserved thanking.
"Half the world would have run to hug him," head coach Lionel Scaloni told The Guardian.
That moment brought Messi peace. It removed a "thorn from his side," according to Scaloni. Messi lost in many finals, faced so much criticism back home, and put his face in his hands too many times to count that winning something with Argentina barely felt real.
Winning a World Cup would complete the fairy tale. This is his fifth and likely final appearance at this tournament, and he's already played his part in Qatar, leading Argentina into the knockout round with two goals and an assist in round-robin play.
But the pressure to win it all isn't there, at least not as it once was. Messi's tossed aside the desperation that used to fit him like a straitjacket. Now, he feels a sense of joy and privilege. His perspective has changed, and so has the country's view of him.
For so long, Messi and Argentina were worlds apart. When things went wrong, the naysayers had explanations ready. He spent most of his life in Barcelona, they said. How could he ever know what it means to play for Argentina?
Jetting off to Barcelona at 13, Messi left behind his hometown of Rosario, his family, and even his future wife, Antonela Roccuzzo. He could've played for Spain - the Spanish football association tried to call him up when he was still a teenager - but he knew what he was. Messi never lost his Argentinian accent or his love for his country's customs. Mate in hand, he always looked and sounded like the kid from Rosario. He always felt distinctly South American, even if the skeptics back home - a group that only seemed to grow by the summer - continued to question his Argentinianness.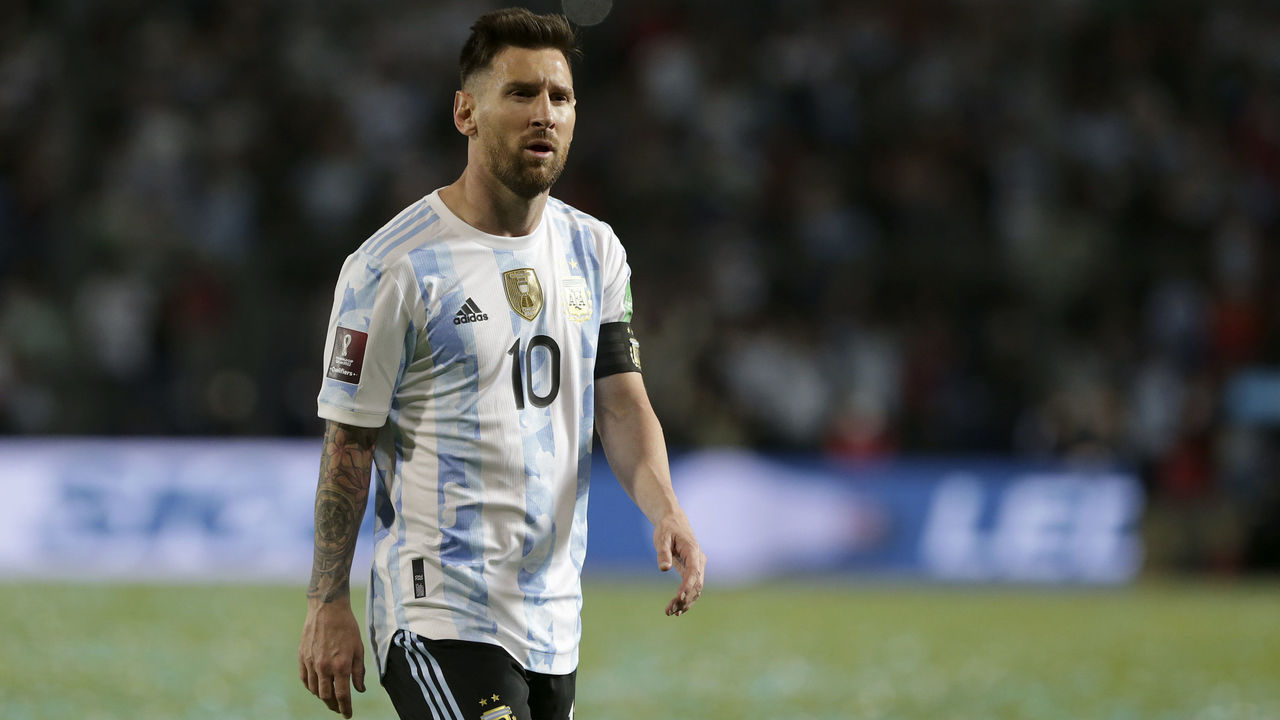 "The more he won in Catalonia, the more he lost with Argentina, and the more Argentina wondered how much 'The Flea' still belonged to them," Angelo Carotenuto wrote in the Italian magazine Rivista Undici.
Messi won the Champions League four times with Barcelona from 2006-16. During that same stretch, Argentina lost twice in the quarterfinals of the World Cup and in the final in 2014. Messi went eight years without scoring a goal in the biggest tournament known to sports, lost in three Copa America finals, and missed a critical penalty in one of them.
But it wasn't just the failures that weighed on him. Something didn't jive. Until recently, Messi wouldn't sing the national anthem, preferring to hum the tune during pre-match recitals. He didn't speak up when Argentina lost or faced scrutiny. Having dodged so many assassination attempts on his character, Messi retired, albeit briefly, from international duty in 2016.
They said Messi was nothing like Diego Maradona, and they were right. He wasn't the street fighter from the ghetto. Messi was from the lower middle class, saved from the rough upbringing that forged Maradona's very soul and, in many ways, the soul of the country itself. When Maradona won the World Cup for Argentina in 1986, he did it in the most Argentinian way possible: Punched in the face and kicked and beaten, he put the team on his back and took it to the very top.
Argentina's image of Maradona was of a man who fought for his people, a reflection of itself. Argentina's image of Messi was of a boy who couldn't carry the same burden.
"Maradona had the enormous advantage that he didn't have to be like anyone else," Argentinian writer Martin Caparros told the New York Times in 2014, "and Messi has to be like Maradona all the time."
Messi only temporarily reentered the good graces of the thankless public. There was the hat-trick he scored in qualifying that ensured Argentina's participation in the 2018 World Cup, and then the picturesque volley that sent Maradona into bedlam and Argentina into the round of 16 later that tournament. But these were moments, nothing more. There was no grand reveal or blood, sweat, and tears smeared on his jersey. There was no parabolic journey through the muddy, crime-ridden slums or flaws in his brilliance, just a squeaky-clean image free of personality. Argentina could see itself in players like Carlos Tevez, the scruffy striker from the streets of Buenos Aires. It couldn't in Messi, no matter how hard he tried or how many gestures he made.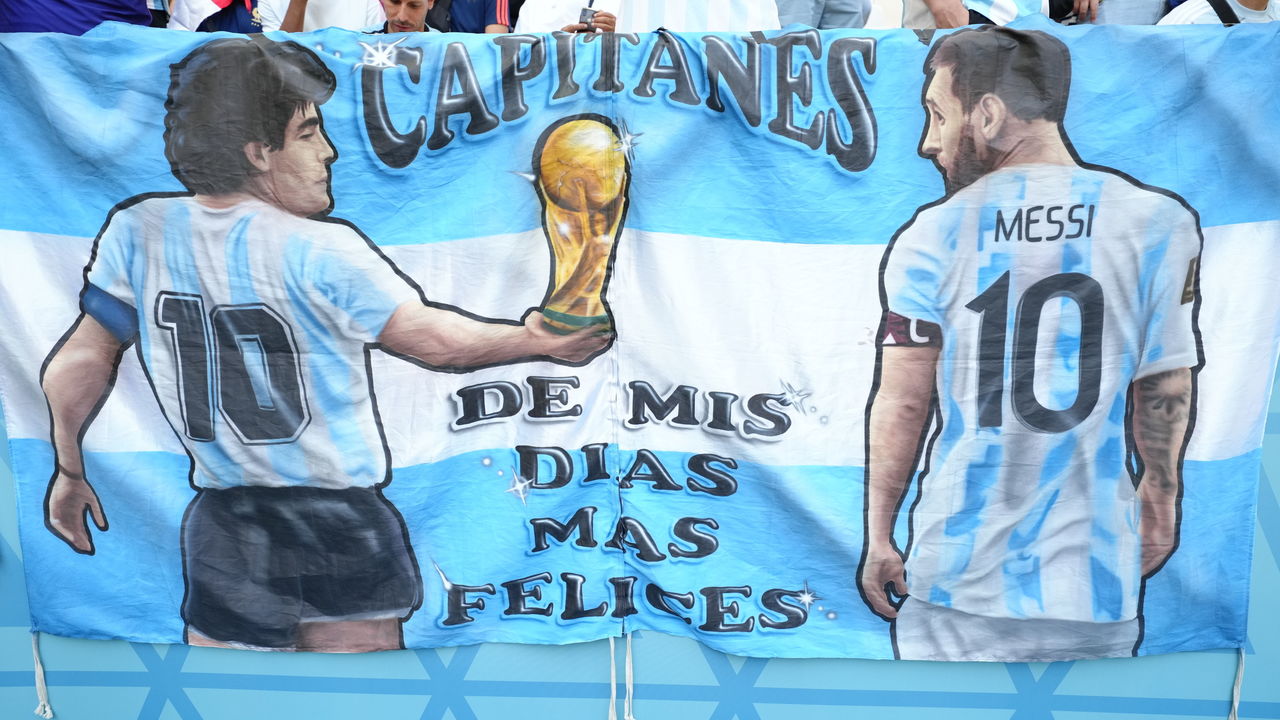 When he refused to accept MVP honors at the 2015 Copa America, which Argentina lost on penalties, Messi did it quietly. But Jorge Sampaoli, his coach at the time, noticed. He knew Messi wasn't there to win any personal accolades. He was there, Sampaoli said, to win something for Argentina.
After retiring, something changed inside Messi. The man who fought so hard for the respect of his compatriots, for a country that gave him nothing but grief in return, took a stand.
It first emerged in the form of a hammer blow in April 2017. Unmarked in the penalty area, Messi swept home a stunning goal to clinch a dramatic 3-2 victory for Barcelona. It was his 500th career goal, scored against Real Madrid at the Santiago Bernabeu, as perfect a moment as he could ever have to send a message to the world. Tearing off his shirt, Messi held it aloft as if to say to his rivals that he was back, he was Messi, and he was proud of it.
"This is me," Caparros imagined Messi saying in that moment. "Look, and shut up."
Messi responded off the pitch, too. He ripped the officiating during Argentina's 2-0 loss to Brazil in the Copa America semifinals, claiming the referees showed bias toward the host nation. He later accused CONMEBOL, which governs South American football, of corruption. He stood up for his teammates, insisting the national team played some of its best football, even if it had tripped over yet another hurdle.
That also shifted something inside the people of Argentina.
"Messi spoke out because he had to," Scaloni told The Guardian. "People think Leo doesn't speak, but he's a true Argentinian, it's in his blood, the most pissed off at losing.
"That day, there were many reasons to be angry. People identified, appreciated we played well. At a different stage, they could've said, 'They lost, get rid of them all, the coach has to go,' but there was a connection."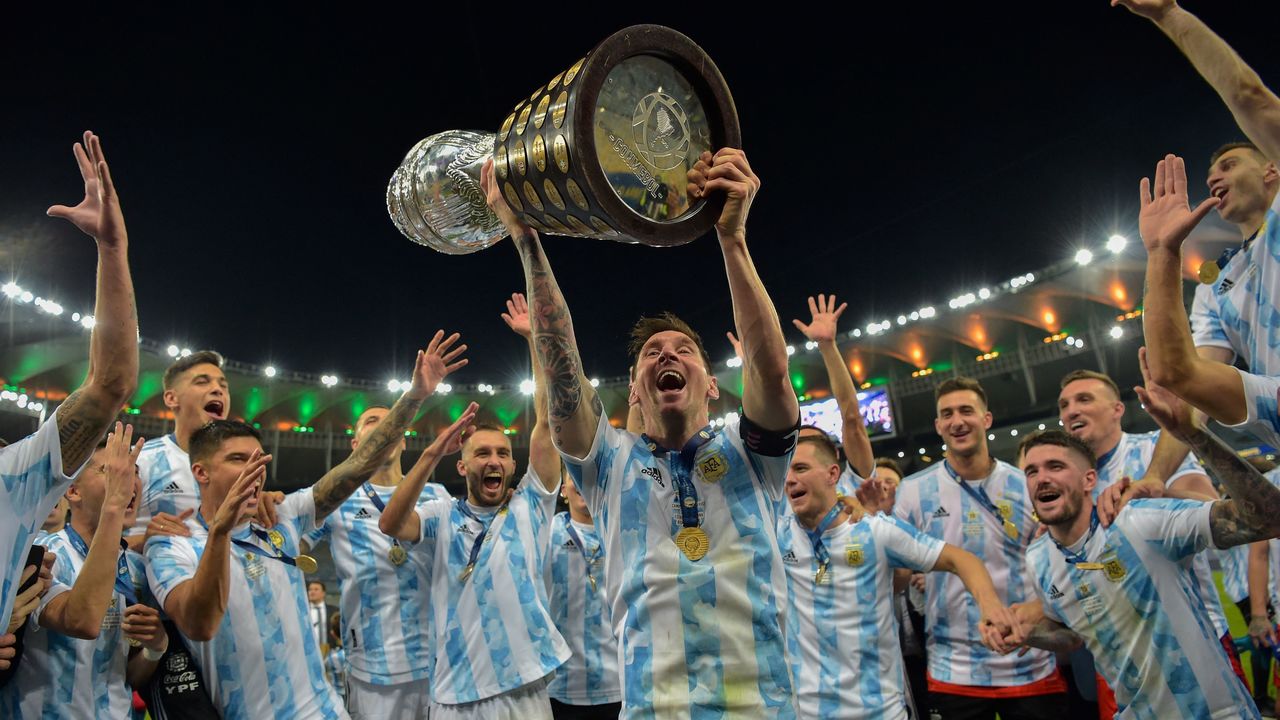 Messi didn't seem as stressed as in years past when he'd furrow his brow and scrub his face before even kicking a ball. The play on the pitch improved as much as his demeanor. During last year's Copa America, the 35-year-old led in goals, assists, chances created, and total shots, and his teammates followed suit. Martinez, the goalkeeper, saved three penalties in the semifinals. Defensively, Argentina shut down everything and everyone, conceding just three times all tournament. Messi's teammates no longer stood there spectating in vain hope, praying he'd bail them out of trouble. They played for him, and he played for them.
Messi had become a leader of an inexperienced group that, according to Papu Gomez, felt they had more in common with the seven-time Ballon d'Or winner than any other player. He created not just a winning culture within the dressing room but a brotherhood, forging bonds with youngsters who would've been intimidated by his presence. He led by example, and opened the doors to the next generation.
"Perhaps knowing these are his last years," Gomez told La Nacion in August 2021, "he's a more open Leo who interacts much more with everyone."
Now that he's freed himself from the shackles of public opinion, Messi no longer seems to see his career as a chore to be fulfilled. He's lighter on his feet and quicker to smile. He's living this World Cup "with intensity." He's not just focusing on the next match. He's enjoying the moment with his children, family, and friends, who also happen to be his teammates. He loves that his boys sing all the Argentinian songs, songs they heard during last year's Copa America.
This is the legacy Messi values. This is what he's taking from this journey. Winning in Qatar is not all that matters, even if everyone on the outside says it is.