Why Barcelona will regret overlooking Dybala as Neymar's replacement
The reason Barcelona dropped interest in Paulo Dybala, Juventus' new No. 10, had nothing to do with money. It was instead the fear that Dybala would stifle Lionel Messi, his international teammate, which ended Barcelona's pursuit, according to Spanish daily Mundo Deportivo.
The Blaugrana, of course, signed Ousmane Dembele at a premium to replace Neymar. Dybala wouldn't have cost any less, but he's made Barcelona look foolish before, and may very well do it again.
Dybala ran riot the in a 3-0 first-leg, quarter-final victory that all but eliminated Barcelona from last season's Champions League, scoring two killer goals that proved he can dance with the wolves. "The Jewel" should return to the Camp Nou on Tuesday with confidence.
No one can deny his development over the past two years. Dybala's economy of movement and sharp awareness give him the edge. He only needs a few touches to find the back of the net, and even less time to make good decisions in the final third. He has the predatory instincts of a striker and the patience of a playmaker. And when defenders close him down, he can find the escape route.
So Dybala earned the right to wear the No. 10 kit this season, like Roberto Baggio and Michel Platini before him.
The shirt fits him well. With seven goals in four matches to start the campaign, Dybala proved he can handle the weight of newfound expectations. He already starred behind Gonzalo Higuain in last season's 4-2-3-1 formation, often tracking back to regain possession, missing only the appropriate number on his back.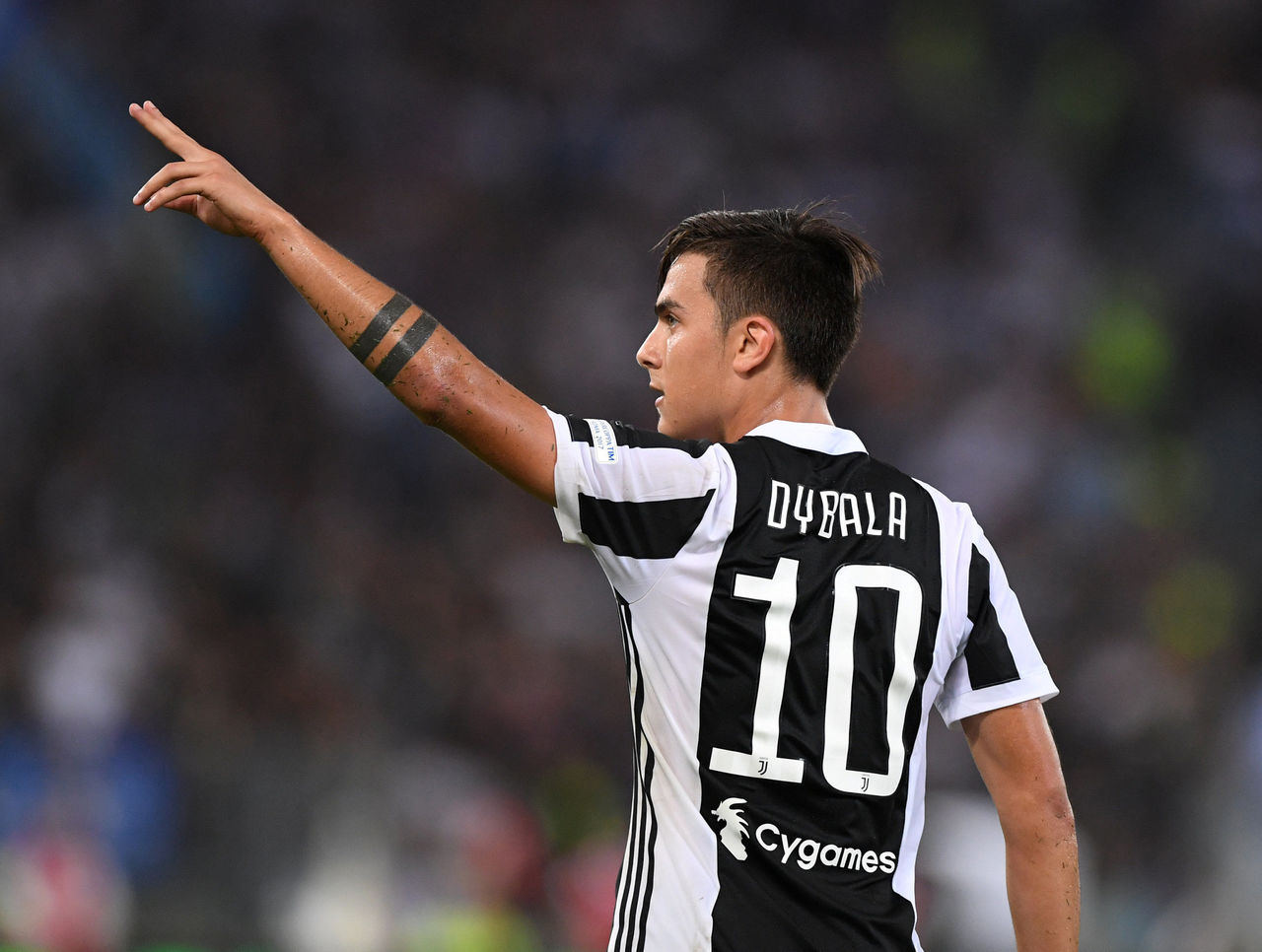 "Already a true 10, he's someone who can do it all alone ... but above all, he can raise the level of the players around him, like Magic Johnson of the glorious Lakers," La Stampa correspondent Massimiliano Nerozzi wrote on the weekend.
Now imagine him for a second in Barcelona's lineup. Despite the fact Messi and Dybala favour left-footed strikes and the same central attacking position, they're good enough to accommodate each other.
Over the years, Dybala operated as a support striker and a midfielder, while Messi spent time as both a false nine and a right winger. Each has adapted to different positions over the course of their careers. To suggest they can't co-operate is to deprive them of the credit they deserve.
With Dybala, Barcelona's usual 4-3-3 could have transformed into a narrower 4-3-2-1, giving Luis Suarez maximum support. Messi's tendency to drop deeper could have also made room for Dybala in and around the penalty area. The 23-year-old would have provided Ernesto Valverde's side with a reliable outlet on the counter-attack and the five-time World Player of the Year would have helped Barcelona's lagging midfield. When it came time for Messi to step aside, Dybala would have filled the void.
The two Argentines were criticised for their role in their country's underwhelming World Cup qualifying draw with Venezuela, but they've not had enough time together to create a solid understanding. With Jorge Sampaoli set to build his Argentina squad around these two stars, there's a chance for something special to happen.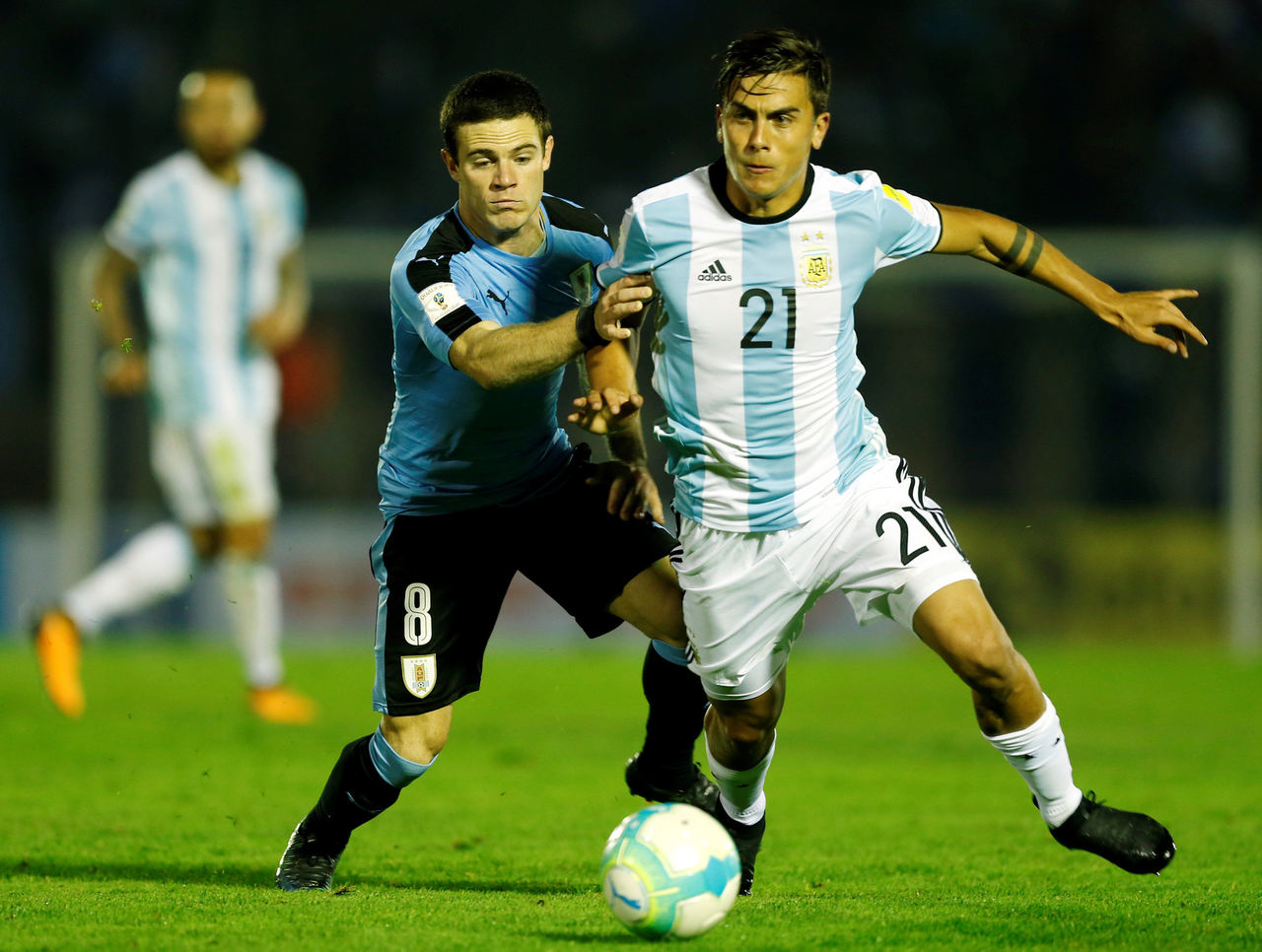 For now, Juventus can rest easy knowing Dybala will give it something that Dembele can't offer Barcelona: an all-around threat that can make a difference all over the pitch. With the young Frenchman in the side, Barcelona's attack won't suffer, but the team as a whole would have profited from Dybala's wide-scale contributions.
Yet Barcelona sporting director Robert Fernandez apparently spurned Dybala because he's "incompatible" with Messi. Overlooking his compatriot may be the club's biggest mistake in a summer full of them.
(Photos courtesy: Action Images)
Comments
✕
Why Barcelona will regret overlooking Dybala as Neymar's replacement
  Got something to say? Leave a comment below!