Find out the latest on COVID-19's impact on the sports world and when sports are returning by subscribing to Breaking News push notifications in the Sports and COVID-19 section.
Some fans are undeterred from attending Belarusian Premier League matches despite the rising risk of contracting the coronavirus.
A 3,000-capacity crowd watched FC Minsk beat their illustrious cross-city rivals, Dinamo Minsk, 3-2 on Saturday, with many supporters at the venue taking few precautions against the virus. The number of confirmed COVID-19 cases in Belarus is 94, although Worldometers hasn't received any updated figures from the Eastern European nation since Friday.
Attendees' temperatures were screened on their way into the venue on Saturday, according to ESPN. Those checks were a slight improvement from the previous matchday when some footballers arrived at stadiums and played following no medical consultations or questioning about possible symptoms.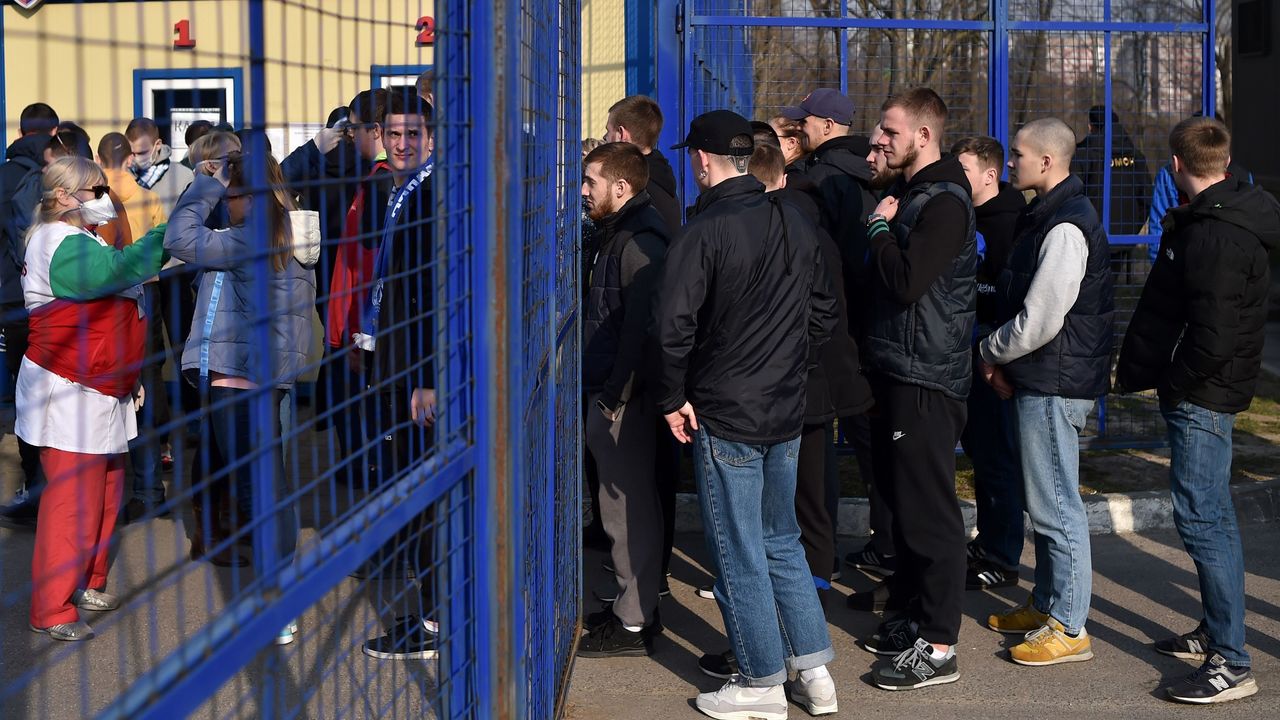 The second week of the top-flight season will conclude Sunday with games in the capital of Minsk and the western city of Grodno.
Aside from the Minsk derby, there have been dips in attendance at matches throughout the country as the population tries to avoid infection. All businesses are open across Belarus, though, with sources telling theScore that members of FC Vitebsk's squad celebrated last week's win over FK Gorodeya by visiting a restaurant and nightclub.
Alexander Lukashenko, Belarus' authoritarian president, has been dismissive of the pandemic. He's encouraged people to drink vodka to ensure they don't panic about the coronavirus and described hockey as an "anti-virus remedy" when he took the ice with his presidential team on Saturday, as translated by The Guardian.