The Champions League resumes this week, with half of the tournament's last-16 ties set to be decided in the coming days. Below, we examine the key factors that will determine which clubs reach the quarterfinals and which ones fall by the wayside in the second leg of their respective matchups.
Tuesday, March 9
Juventus vs. FC Porto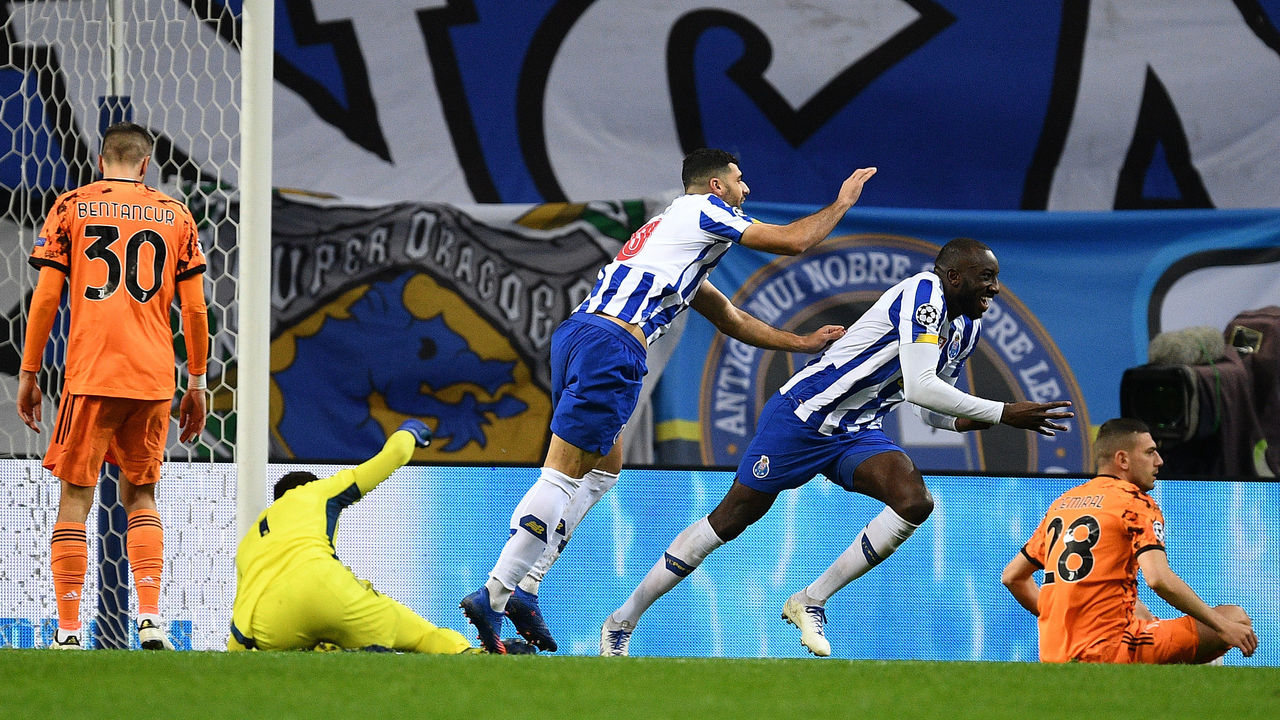 Porto lead 2-1 on aggregate
Which version of Juventus will show up?
If rookie bench boss Andrea Pirlo gets the same sluggish, disinterested sort of showing his team produced during its first-leg defeat in Portugal, Juventus' Champions League campaign will meet a harrowing end at the last-16 hurdle for a second consecutive season. For several reasons - some financial - they can't afford that. The Italian champions were ponderous and unimaginative in possession at the Estadio do Dragao, and they struggled terribly to break Porto's swarming high pressure; Sergio Conceicao will surely dial up the intensity once again.
The potential return of Arthur to the midfield should help Juventus combat that approach, though. The Brazilian is far more comfortable with the ball in tricky areas than most of his teammates, and he uses a variety of feints and jukes to wriggle free of pressure before finding a pass that can launch an attack. Meanwhile, restoring the fit-again Alvaro Morata to the XI would provide the option for a direct ball over the top. The Spaniard could force Porto to be slightly less aggressive, lest they get caught out by a long pass. As Morata showed with his match-winning weekend performance against Lazio, his straight-line speed is a threat Juve sorely lacked while he was sidelined.
Borussia Dortmund vs. Sevilla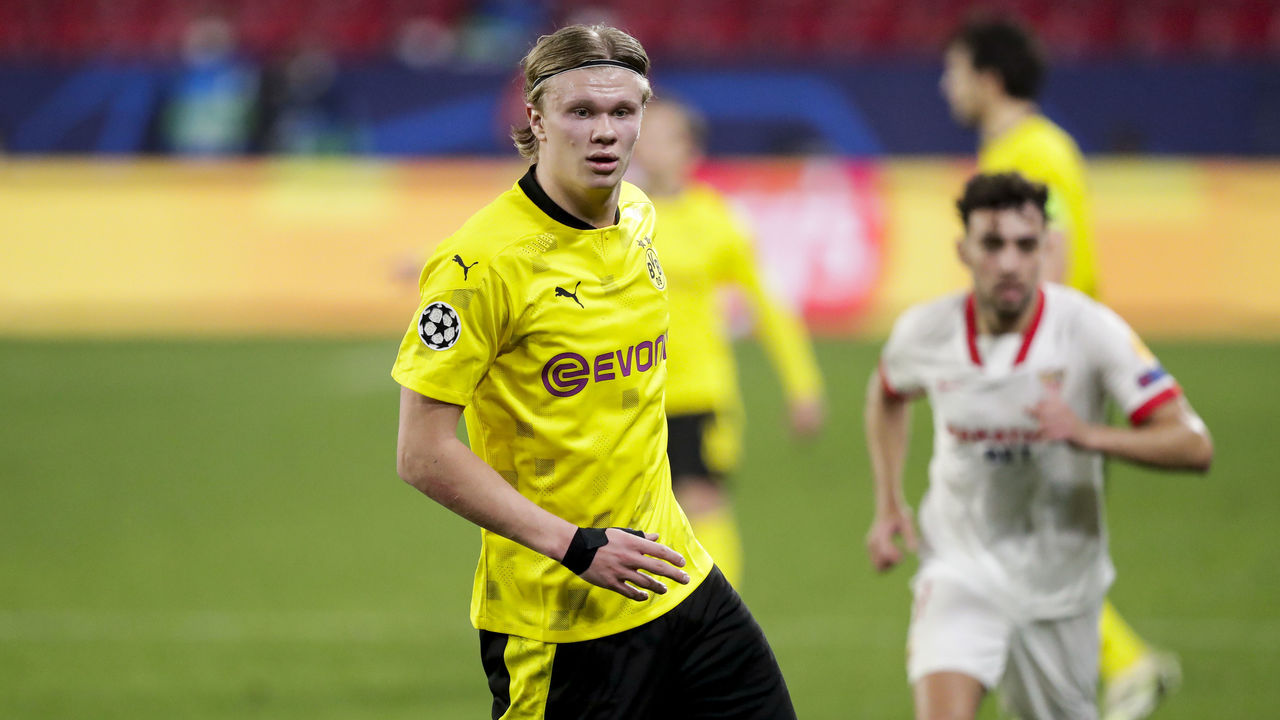 Borussia Dortmund lead 3-2 on aggregate
Will Erling Haaland be fit?
Borussia Dortmund's ruthless scoring machine was forced to leave Saturday's clash against Bayern Munich with an ankle issue - not before he scored two goals, of course - and his status for Tuesday's fixture looms over the contest. The Norwegian, who also scored twice in the first leg against Sevilla in February, is largely unstoppable. There's an inevitability about the 20-year-old that only the most dominant players in the game have shown; it's not a question of whether he'll score in a given match, but when.
Dortmund boss Edin Terzic is optimistic about Haaland's chances of suiting up, which is the last thing Sevilla want to hear coming off a mentally and physically taxing week. The Andalusian outfit lost twice to Barcelona in a matter of days - including a crushing Copa del Rey defeat in extra time - and then looked drained this weekend while falling to relegation-threatened Elche. Coming back from that hellish stretch will be a huge task, even if Haaland is sidelined.
Wednesday, March 10
Paris Saint-Germain vs. Barcelona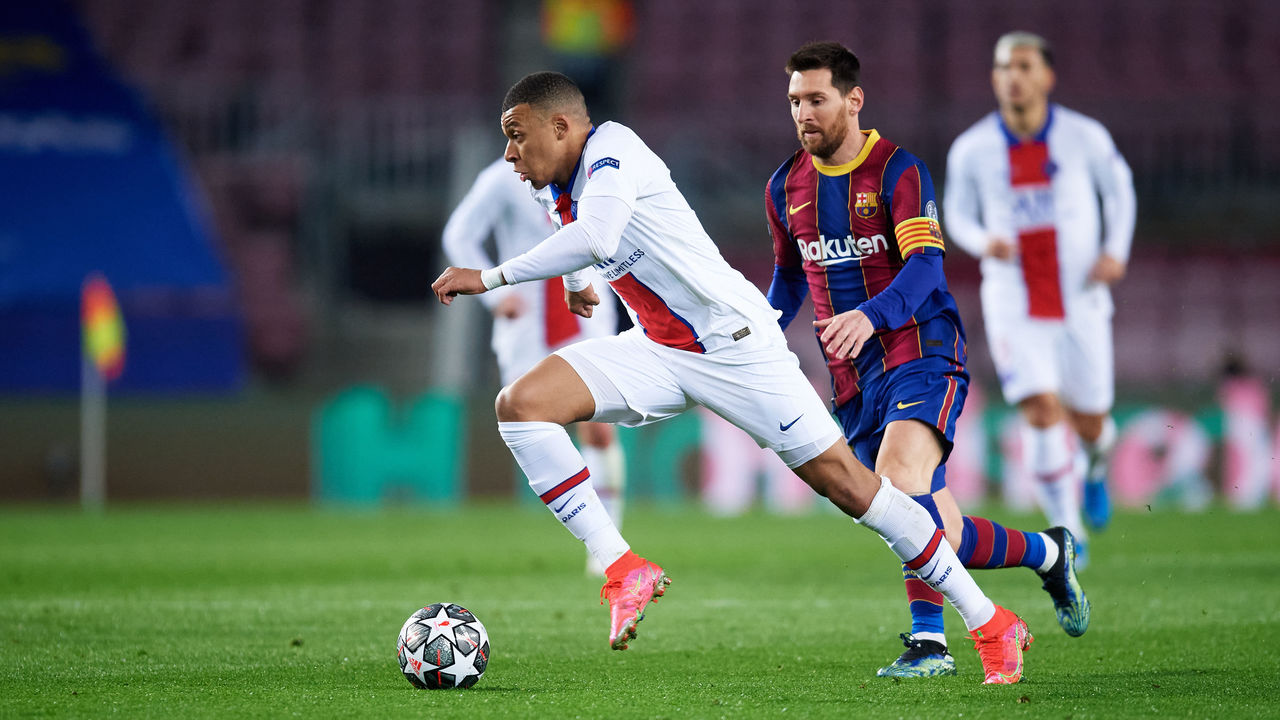 PSG lead 4-1 on aggregate
Surely they can't do it again, right?
Ruling out any team featuring Lionel Messi is unwise, but La Remontada, Barcelona's iconic 2017 comeback against PSG in this very competition, came under very different circumstances. Neymar was arguably the primary architect of that famous victory, and he's now on the other side, though his participation this time around is unlikely due to injury. Luis Suarez, the other irreplaceable member of the prolific "MSN" triumvirate, is gone, too. There's excitement around Barcelona after the election of familiar face Joan Laporta as president, but his return to the club does nothing to rectify this team's immediate on-field issues.
Those glaring problems were illuminated by Kylian Mbappe and PSG in a comprehensive 4-1 result at the Camp Nou last month. Unless Ronald Koeman has some actual magic up his sleeve, there's nothing to suggest Barca can cope with the brilliance of Mbappe - to say nothing of Marco Verratti and Angel Di Maria, both of whom have been deemed fit for Wednesday's contest. Verratti was exquisite as Mbappe's supporting act in the first leg, dazzling in midfield as PSG overwhelmed Barca. The Spanish side's performances since then have been encouraging, but this mountain appears too big to scale.
Liverpool vs. RB Leipzig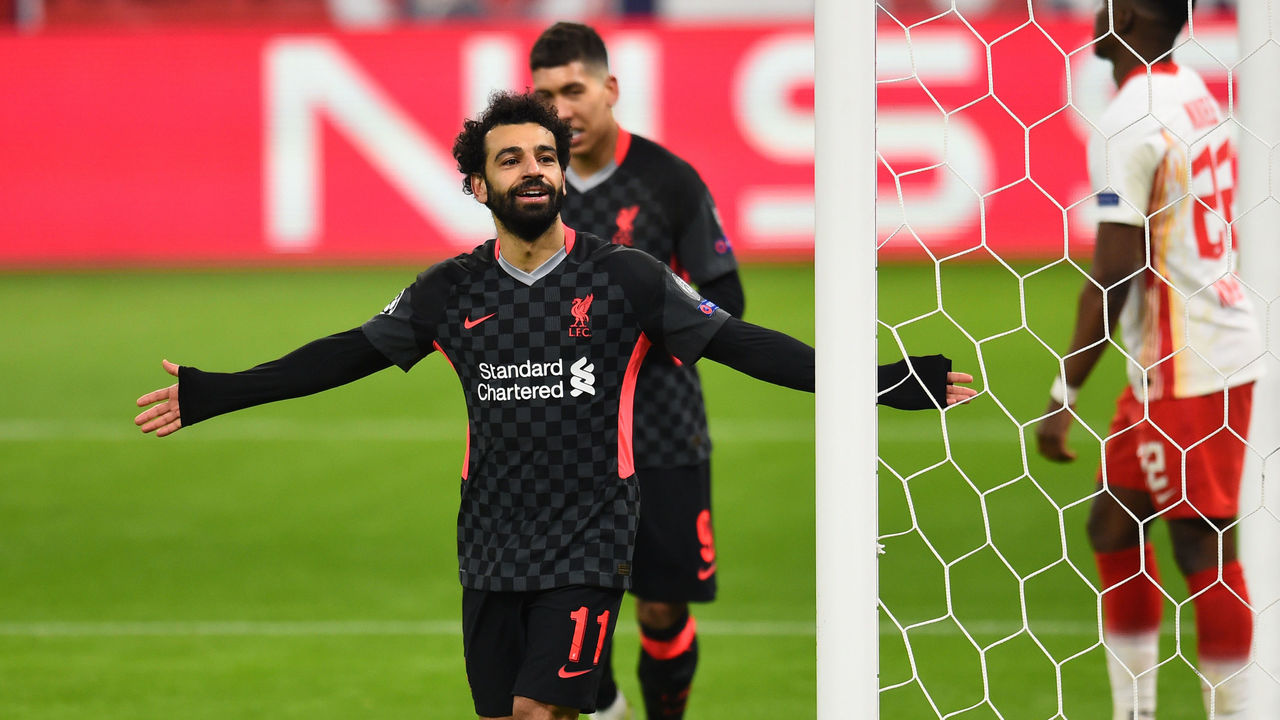 Liverpool lead 2-0 on aggregate
Can Liverpool find some "home" comfort?
Once a fortress, Anfield has become an albatross for Jurgen Klopp's team after six consecutive defeats on Merseyside. Perhaps, then, having the second-leg fixture against RB Leipzig moved to Budapest - and the same venue where the first leg was held - is actually for the best. Liverpool's struggles at home appear to be weighing on the players and Klopp, and all parties look increasingly short of ideas for snapping out of their funk. Maybe it really is a matter of fixture congestion and injury-related squad disruptions; these players, so dominant last season, didn't just forget how to play football.
They do look jaded, though; that much is clear. Can a change of scenery - and competition - change that? At the very least, Liverpool enter Wednesday's clash with a commanding advantage after scoring two "away" goals. They didn't create a ton of opportunities in the first leg, but they were ruthless in pouncing on a pair of brutal Leipzig errors; it was exactly the type of cutting edge they've lacked recently. That win didn't instigate a larger turnaround in form, but officially securing a quarterfinal berth might be enough to turn the tide - especially if Liverpool can do so at the expense of a legitimate Bundesliga title contender in the midst of an excellent season.