It feels like something is changing at Paris Saint-Germain. The club is beginning the season with less glitz and glam, and more purpose.
President Nasser Al-Khelaifi laid down a marker in June when he denounced PSG's "celebrity behavior." Too much had happened off the field for Al-Khelaifi to sit idly. It was time for his club to act like one.
So it did against Real Madrid on Wednesday. Without Neymar, Edinson Cavani, or Kylian Mbappe, PSG ravaged the 13-time European champions, showing substance, drive, and tactical awareness. Idrissa Gueye was untouchable in midfield, Angel Di Maria and Mauro Icardi were dynamic, and Pablo Sarabia - while inefficient in the final third - was omnipresent. Even the full-backs, Juan Bernat and Thomas Meunier, combined for a goal.
Maybe the players simply rose to the occasion. Maybe Madrid made PSG look better than they are. Or maybe the summer changed the French giants for the better.
PSG went about the transfer window with clear targets in mind. They didn't do what they usually do: sign the biggest names just to make the biggest headlines. Instead, they went for functional footballers with specific roles in mind. They spent money wisely and in the right places.
None of their signings received the fanfare of their predecessors. They arrived in the French capital, signed the relevant paperwork, and went to work.
Manager Thomas Tuchel said he "fought hard" to get Gueye, and it's easy to see why. PSG were desperate for someone like the 29-year-old, a robust and disciplined midfielder who can singlehandedly set the tempo. Thiago Motta was the last player capable of doing this much dirty work, and even then, he was too injury-prone.
Gueye's spatial awareness and commitment made it impossible for Madrid to generate anything on the break. When Karim Benzema turned Gueye midway through the second half, the Senegalese international put his head down and won the ball back in seconds. He also bypassed Madrid's counter-press with ease. He read everything.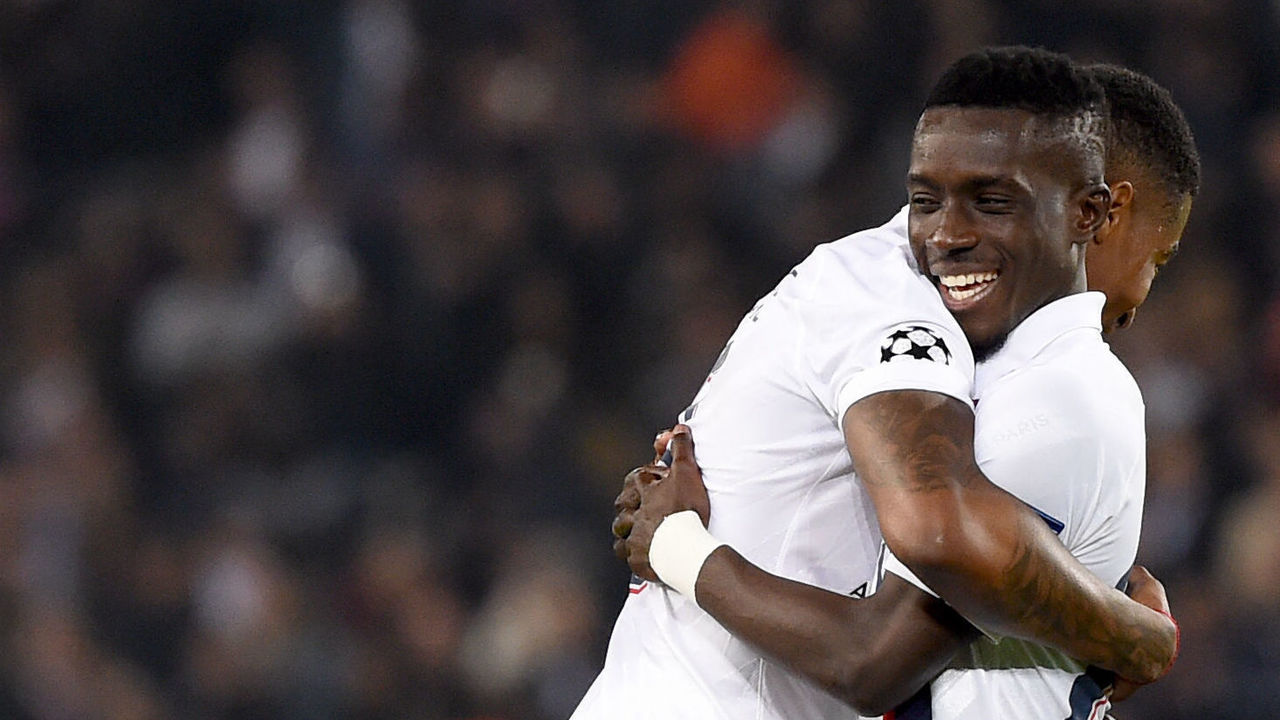 But he was just one of many pieces. Tuchel gave the team clear instructions, and everyone obliged. PSG's touches were quick and their crosses met the intended target. The passes were crisp and the players were always on the same wavelength.
Even Icardi - who made the fewest touches of any starter - was effective. He was involved in the buildup play and he chased after loose balls. An inspirational flick led to Di Maria's first goal, and his selfless running created space for his compatriot. Watching a typically static striker do all of these things was encouraging. If he can do it, so can everyone else.
That energy permeated the squad. PSG pressed and harried Madrid, giving nothing away for free. It was exactly what Tuchel - a demanding coach who never lets up in training - wanted to see. Rarely has this side ever looked as balanced or committed.
When PSG travel to Madrid on Matchday 5, Neymar, Cavani, and Mbappe will, barring injury, be available. But when this team lines up with that much star power, the plan sometimes gets lost in all the talent. It's on Tuchel to unlock the harmony in his squad on a regular basis.
That's because the threat of collapse is never far away. PSG celebrated false dawns before; no one has to remind them about Barcelona or Manchester United. But Wednesday's workmanlike performance paints this usually conceited, usually self-indulgent outfit in a different light. There's a blue-collar streak in PSG. They should embrace it.