Re-grading the major transfers of the 2022-23 season
With the 2022-23 season in the books across Europe's top domestic leagues, and with a new round of lavish summer spending imminent, we're taking the opportunity to evaluate the major transfers from the last campaign, determining which players delivered on their team's massive investment and which ones left much to be desired.
Erling Haaland ➡️ Manchester City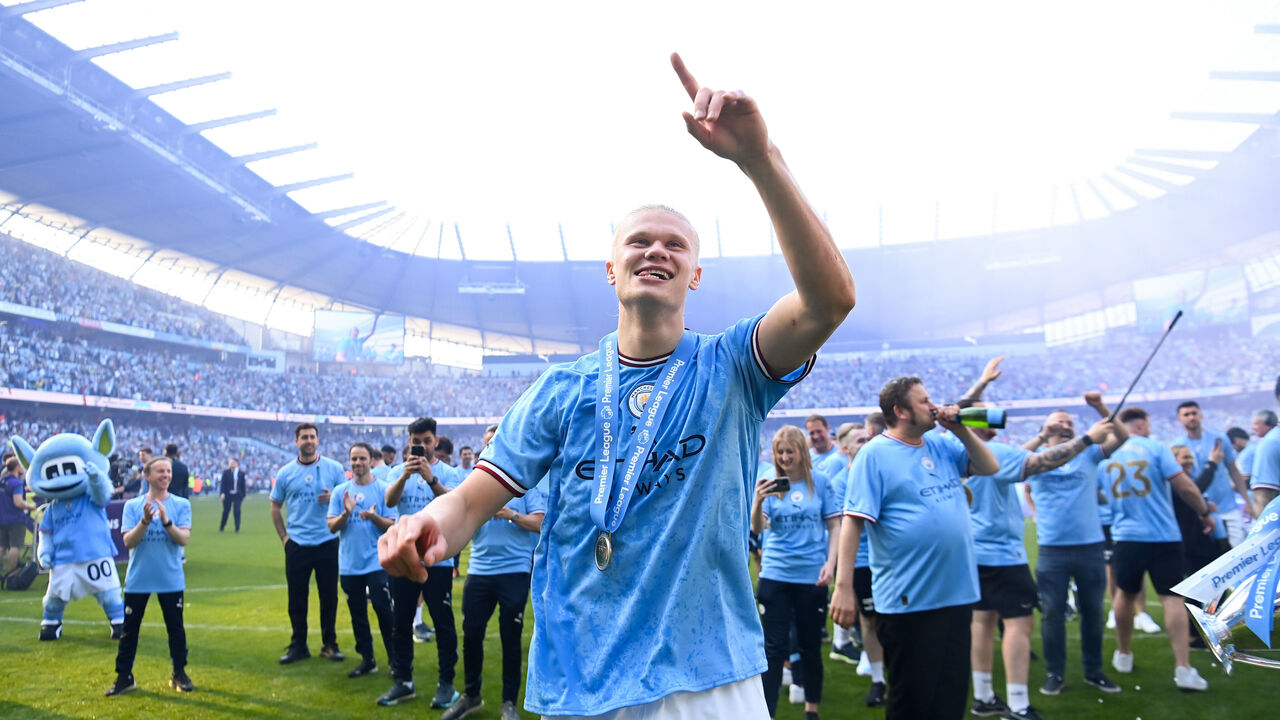 The deal: Reported €60M fee
Yes, dubbing this a "€60-million deal" is a huge misnomer; reports suggest Haaland's agent, Rafaela Pimenta, and father Alfie split a €40-million bonus as part of the signing. And that's before you consider the striker's gargantuan wages, which are believed to exceed €20 million per season. Even with all that, he's still a bargain and easily grades as the best signing of the 2022-23 season. The inexorable Norwegian smashed multiple scoring records during his debut season in England, made one of the best teams in the world truly unstoppable, and has Manchester City on the verge of a historic treble. Should they ever sell him, City will almost certainly recoup over €200 million. You can't do any better than that, really.
Verdict: A+
Robert Lewandowski ➡️ Barcelona
The deal: Reported €50M fee
We can debate the logic behind spending such a hefty fee on a 34-year-old striker with zero resale value, especially when considering the economic gymnastics Barcelona engaged in and the "levers" they pulled to make signings like this one viable last summer. Harming your long-term financial prospects for short-term gain isn't sensible. But, ultimately, you can't argue with the immediate on-field results. Lewandowski led La Liga in scoring this past season, his 23 league goals powering the club to its first Spanish title since 2019. He was particularly effective early in the campaign, getting off to a blistering start to help Barca establish a lead they wouldn't relinquish.
Verdict: A
Alexander Isak ➡️ Newcastle United
The deal: Reported €65M fee; could rise to €70M
Now backed by Saudi Arabia's Public Investment Fund (PIF), Newcastle no longer operate in the same financial stratosphere as other clubs. With money presenting no obstacle, they can take bigger swings in the transfer market without having to worry about making a "mistake" and being hamstrung down the line. That's precisely what happened with Isak, and, based on his final few months of the season, it's worked out perfectly. The Swede, still only 23, caught fire after the World Cup break and looked like the kind of young, versatile forward that an ascendant club with rapidly growing aspirations can build its entire attack around for many years to come.
Verdict: B+
Aurelien Tchouameni ➡️ Real Madrid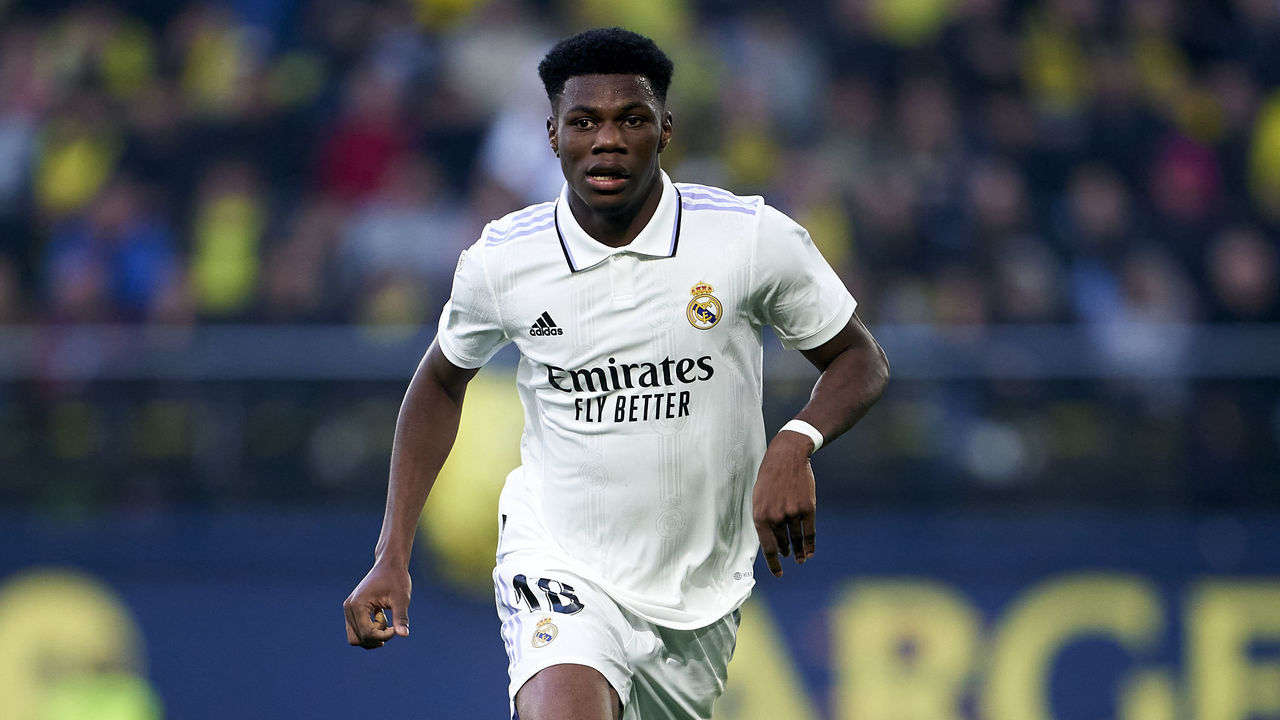 The deal: Reported €80M fee; could rise to €100M
Tchouameni, a full-fledged starter for France before he joined Real Madrid, could eventually end up looking like a bargain relative to midfield peers like Enzo Fernandez and Jude Bellingham; the Argentine cost Chelsea €121 million in January, and the Englishman, expected to link up with Tchouameni in the Spanish capital, could exceed that amount. Tchouameni, 23, is arguably the most complete midfielder of that trio, providing elite ball-winning and excellent passing abilities in one well-rounded package. Not including Swiss Army Knife Fede Valverde, Tchouameni was second on the team behind only Toni Kroos in league minutes played this past season. Were it not for a muscle injury in January, he would've topped the list.
Verdict: B+
Gabriel Jesus ➡️ Arsenal
The deal: Reported £45M fee
Would Arsenal have won the Premier League if Jesus didn't suffer a fateful knee injury at the World Cup? Despite only playing 26 league matches, the busy Brazilian forward still finished the campaign with 17 goal involvements. Measured per 90 minutes, his non-penalty-expected-goals-plus-assists figure of 0.75 was fourth best in the Premier League. Jesus was instrumental in Arsenal's title push. Even if his finishing remains below average, as it was during his time at Manchester City, he creates so many headaches and matchup problems for the opposition with his skill and movement. He's still only 26 years old, right in his prime, and will continue to be a vital contributor as Arsenal look to build on their second-place finish in the years to come.
Verdict: B+
Enzo Fernandez ➡️ Chelsea
The deal: €121M fee
It's difficult to dissociate Chelsea's abysmal season from the enormous transfer expenditure over the last 12 months. Many of their opulent signings fell flat. Not Fernandez, though. The 22-year-old, fresh off a starring role in Argentina's World Cup win, immediately became the hub of the Blues after his record-breaking move from Benfica. Despite only playing half the season, Fernandez finished fourth on the team in progressive passing distance behind Thiago Silva, Kepa Arrizabalaga, and Kalidou Koulibaly, all of whom were with the club all season and almost exclusively pass the ball forward out of the back. Fernandez looks like a superstar and was a lone bright spot during an otherwise morbid campaign in west London.
Verdict: B
Darwin Nunez ➡️ Liverpool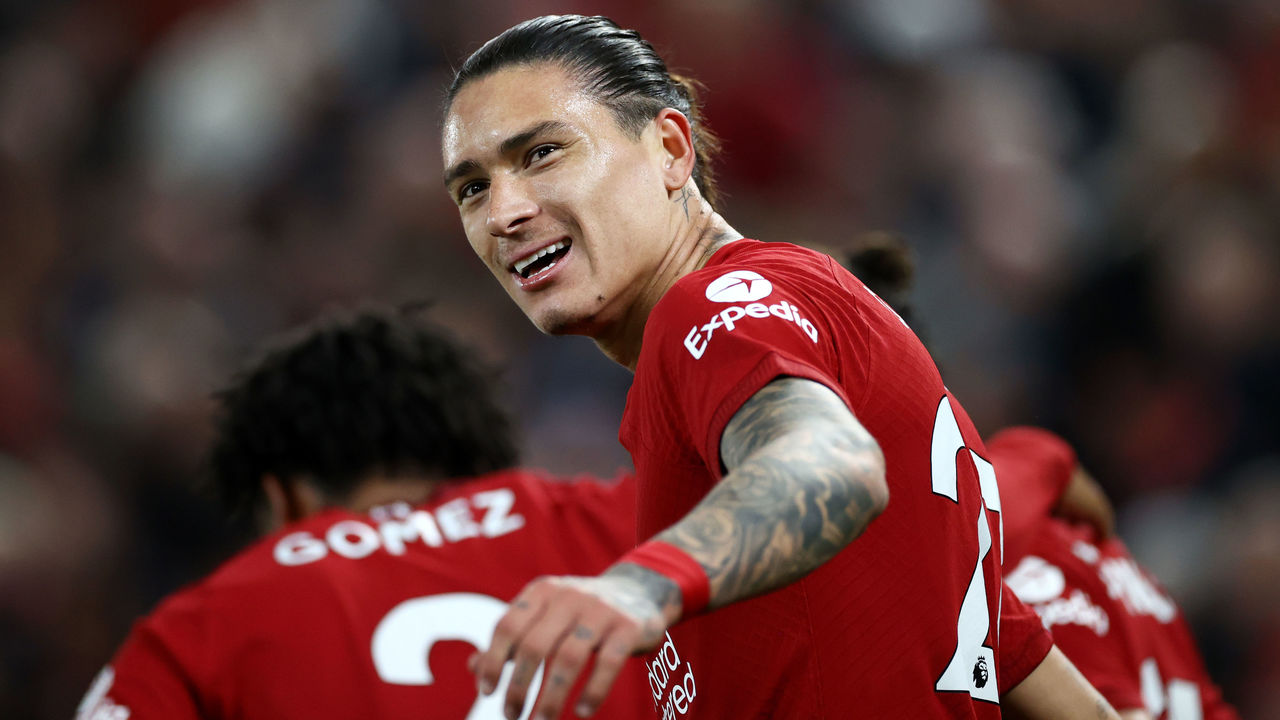 The deal: €75M fee
The ultimate agent of chaos on a football pitch. Nunez, an electrifying forward who consistently gets into dangerous areas, is a dominant physical force and an underlying numbers monster; per 90 minutes, his non-penalty-expected-goals-plus-assists figure was the best in the Premier League this season. Yes, even better than Haaland's. Nunez is a bit of an awkward fit for Liverpool, but his impact in the final third makes it worth Jurgen Klopp's while to find out a way to best fit Nunez's unique skill set into the lineup. If he continues to find himself in excellent attacking positions - and there's nothing to suggest he won't continue on that path - the goals will flow, and the significant fee will look more reasonable all the time.
Verdict: B
Casemiro ➡️ Manchester United
The deal: Reported £60M fee; could rise to £70M
First, the good: Casemiro came with a winning pedigree, filled a glaring squad hole, and chipped in with some key goals over the course of the season. He helped Manchester United go from missing the Champions League by 13 points to finishing third in the league. On the whole, the Brazilian obviously made the Red Devils a better team when he was on the pitch. Now, the bad: He spent too much time off the field, thanks mainly to a pair of debilitating red cards. Now 31, he's likely going to start heading in the wrong direction in terms of his ability to play significant minutes. Paying nearly £70 million for a defensive midfielder who might only give you one good season, even if that could end up being a transformative year for the club, is a tough look.
Verdict: C+
Raheem Sterling ➡️ Chelsea
The deal: Reported £50M fee
This is where things begin to turn on this list. If you're going to fork out £50 million on someone already in his prime, with little resale value, you need to be getting a sure thing. Chelsea thought they were acquiring a genuine Premier League superstar when they signed Sterling. He was looking to play a more pivotal role than he did in his final season at Manchester City, where his influence, and usage, started to wane. It's difficult to pinpoint how much of this was the result of the chaos at Stamford Bridge, and how much of it is a sign of Sterling declining, but he ended the season with just nine goals in all competitions. However you cut it, that's not enough of a return on investment.
Verdict: C-
Wesley Fofana ➡️ Chelsea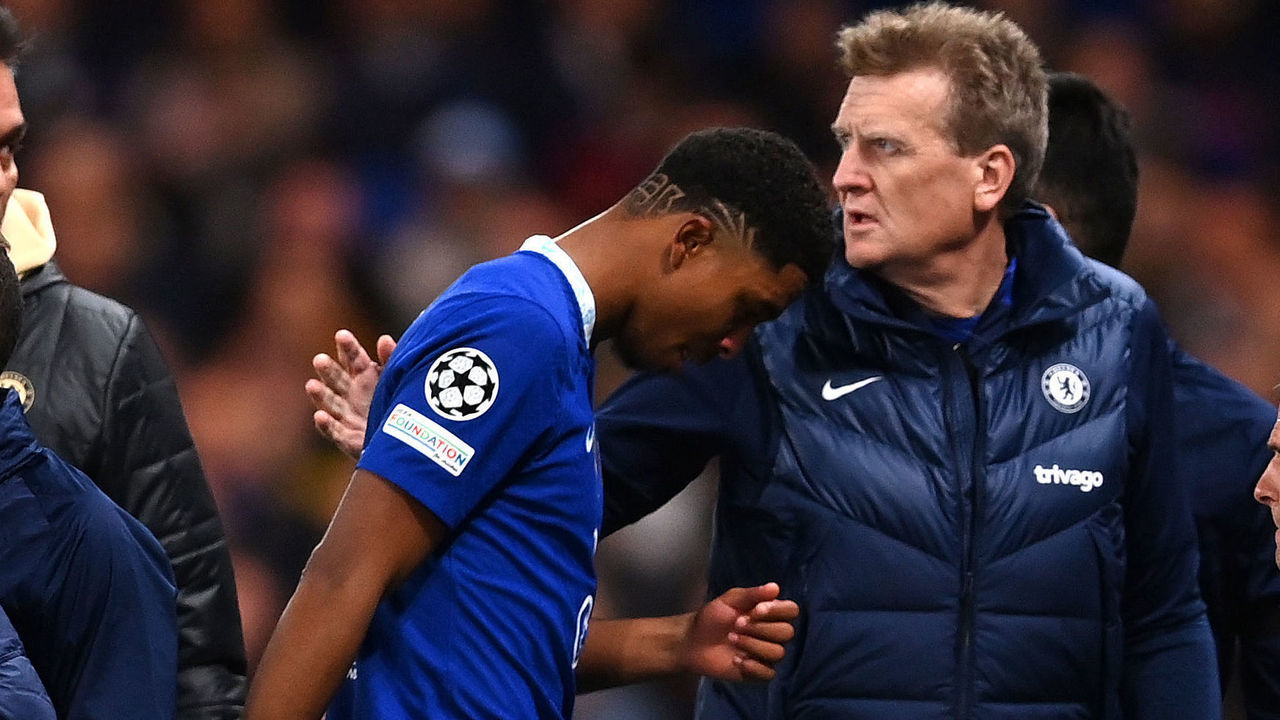 The deal: Reported £70M fee
Every signing comes with some element of risk. Any player, in theory, can suffer a freak injury and miss time, torpedoing what would otherwise be evaluated as a great transfer. Fofana, though, came with red flags. He arrived at Stamford Bridge with a history of knee issues - not to mention a fractured fibula in his final season at Leicester City - but Chelsea still paid a premium for his services. Lo and behold, he spent a chunk of the season sidelined with knee problems, playing less than 50% of available league minutes on the campaign. Jorginho, who arrived in January, beat him in that category. Fofana has flashed absolute brilliance at times early in his career, but his injury history alone was cause for concern, and the Blues didn't heed those warnings.
Verdict: D
Antony ➡️ Manchester United
The deal: Initial €95M fee; could rise to €100M
Making the jump from the Eredivisie to the Premier League in your early 20s is extremely challenging. Manchester United apparently didn't take that leap into account before lighting almost €100 million on fire. In small doses, Antony looked like an exciting player at Ajax, but, unsurprisingly, he wasn't able to replicate that in his first Premier League campaign. He's too predictable on the ball, doesn't offer enough cutting edge in the final third, and, despite his array of tricks and flicks, can't consistently beat his defender in one-on-one situations. Measured per 90 minutes, his successful take-on numbers were similar to those of Kevin Shade, who reportedly cost Brentford £20 million. This was, quite simply, a brutal overpay.
Verdict: D-
Richarlison ➡️ Tottenham Hotspur
The deal: Reported £50M fee; could rise to £60M
Tottenham Hotspur looked at Richarlison, who was 25 years old at the time, and saw a player who had never scored more than 13 goals in a single Premier League campaign. Then they looked at their own squad and saw an established attacking trio of Harry Kane, Son Heung-min, and Dejan Kulusevski. And they still turned around and decided to spend big on Richarlison anyway! It was baffling at the time, and, incredibly, it looks even worse after the erratic attacker notched just one league goal in his first year in north London. Assuming the bonuses in the deal are easily achievable - as they often are - Spurs will end up paying £60 million for a depth piece who was outscored this season by Ryan Sessegnon. Not great.
Verdict: D-
Paul Pogba ➡️ Juventus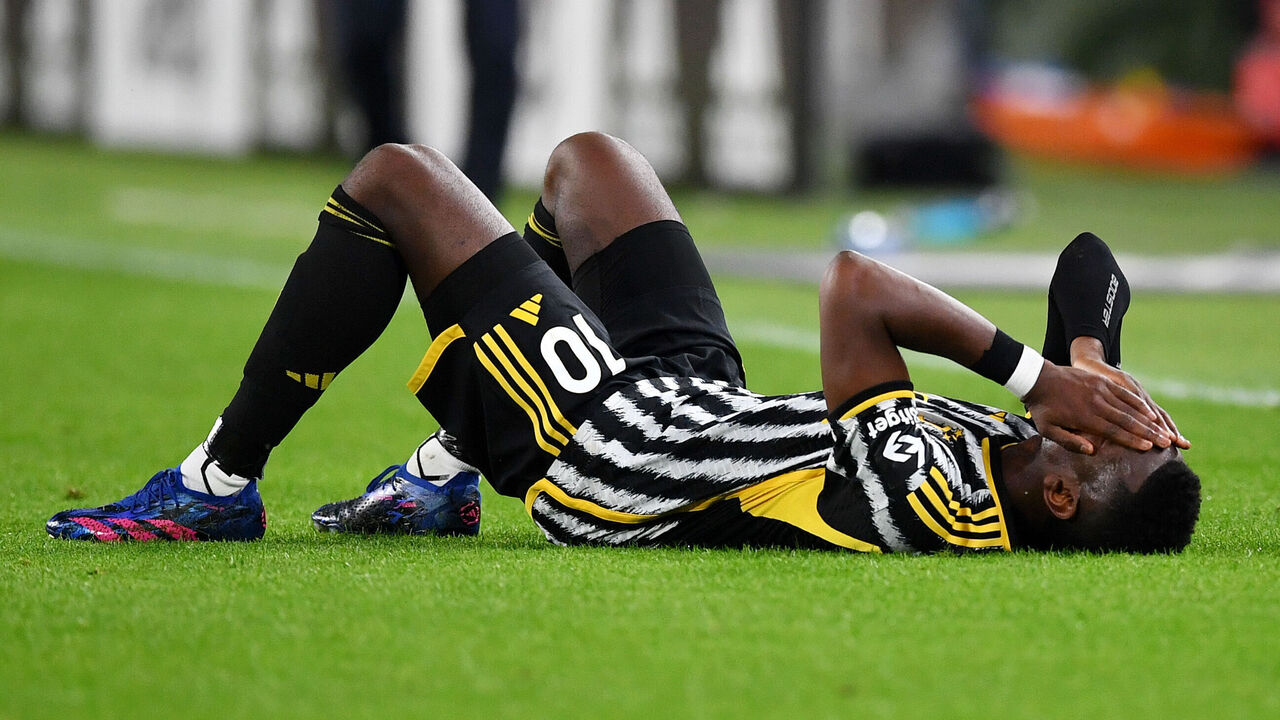 The deal: Free transfer
Pogba is reportedly making over €10 million per season at Juventus, immediately becoming one of the highest-paid players in Serie A upon returning to Italy. That investment got the struggling club a grand total of 111 league minutes - and just 170 across all competitions - during a disjointed, frustrating, and wholly tiring campaign that was blighted by a knee injury. There's no other way to slice this one: Even as a free transfer, this has been a nightmare for both the Frenchman and the team so far. Juve were banking on Pogba becoming the centerpiece of their midfield rebuild, while the veteran was hoping to get back to his very best at a club that helped launch him to superstardom. Neither one materialized.
Verdict: F
Mykhailo Mudryk ➡️ Chelsea
The deal: Initial €70M fee; could rise to €100M
Mudryk put pen to paper, so the final decision was his. But this seemed like a bad fit from the outset, not least because the rapid Ukrainian winger was seemingly showing his preference for Arsenal as a destination at every opportunity before joining Chelsea. He showed some exhilarating flashes in the Champions League with Shakhtar Donetsk and put up impressive numbers in his hometown league prior to his January switch, but he's still extremely raw as a footballer. At 22, he has age on his side, and by signing an eight-and-a-half-year contract, Chelsea can amortize the massive fee over a long period of time. But at some point, they'll need to get production from a player who looked out of his depth during his first few months in England.
Verdict: F
Kalvin Phillips ➡️ Manchester City
The deal: Reported £42M fee; could rise to £45M
Phillips started four games across all competitions for Manchester City this season. What more is there to say? City's endless riches make this a moot point - they're doing just fine with him stapled to the bench, clearly - but this is one of the worst signings of the 2022-23 season.
Verdict: F
Comments
✕
Re-grading the major transfers of the 2022-23 season
  Got something to say? Leave a comment below!