Promotion and relegation delivers peak sporting drama. Should it be universal?
Julian Catalfo / theScore
Rob Couhig has experienced almost every emotion as Wycombe Wanderers owner.
Since taking over the League One club weeks before the United Kingdom entered its first COVID-19 lockdown, Wycombe - nicknamed the Chairboys after they were founded by a group of young furniture trade workers in 1887 - have toed the tightrope between England's second and third divisions. They were promoted to the Championship via the playoffs, relegated by a single point on the final day of the following campaign, then failed to earn another promotion after defeat in the 2022 League One playoff final. They fell just short of another crack at the playoffs this season.
"I find it to be absolutely the most thrilling and nerve-wracking thing I've ever been involved in - and I try high-stakes litigation," Couhig, a lawyer from Louisiana, told theScore. "There I have some control over the outcome (but) this whole promotion-relegation business is incredible."
It's arguably the most drama that sports can provide - and a spectacle that followers of the top leagues in the United States and Canada are cruelly denied.
'It can't be that f-----g hard'
Couhig's journey into football was unconventional. As someone whose varied and successful business interests included a pest control company and a Triple-A baseball team, his entrepreneurial eye tried to identify clubs that could produce value. But one of his strongest motivations to enter English soccer came courtesy of some gentle teasing at Thanksgiving dinner. Couhig's brother - a keen Liverpool supporter - and his nephew were mocking his ignorance regarding the world's most popular sport during the family's lively annual gathering.
"He and his son kept badgering me that I didn't understand about football - or soccer," Couhig remembered. "I said: 'It can't be that f-----g hard. I'll go buy a team.'
"They said, 'Well, you couldn't do that,' which was all I needed to hear."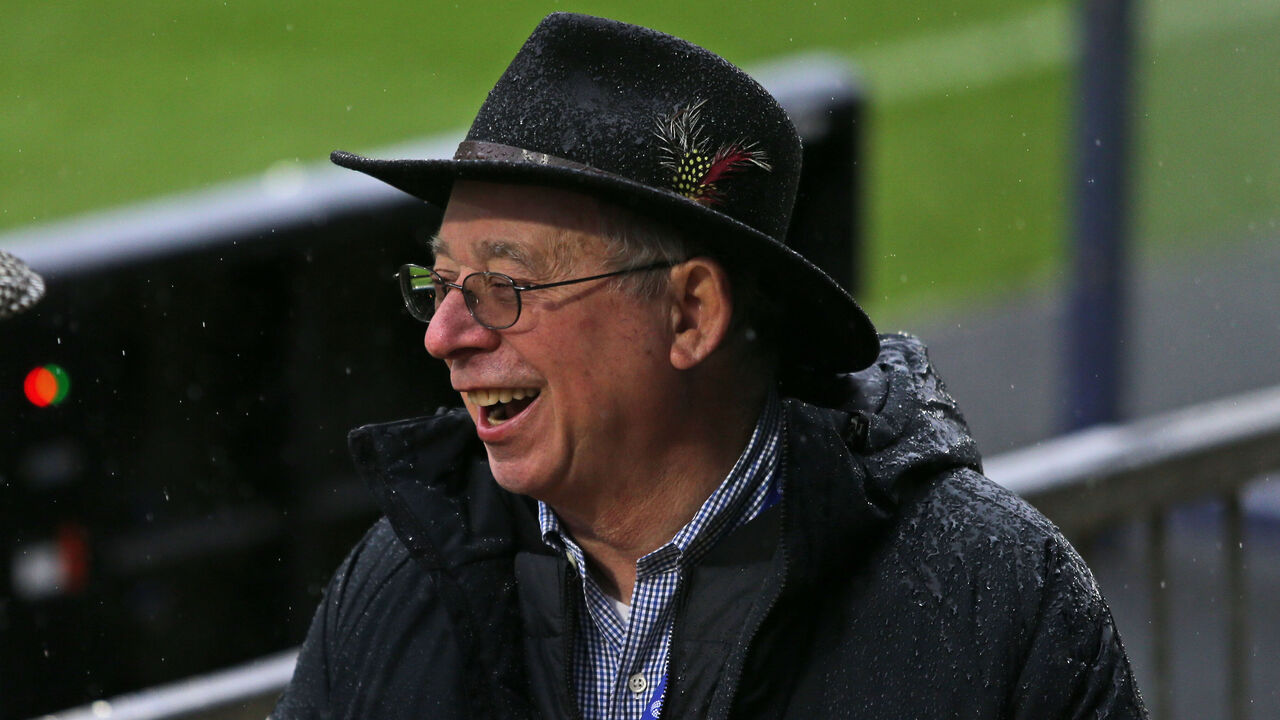 It wasn't a straightforward process to buy an English club. Couhig, with the assistance of a broker and usually with at least one family member in tow, picked over the "self-inflicted wounds" that contributed to Yeovil Town's recent downfall; found Oxford United's stadium to be "horrible"; and talked with representatives of Portsmouth and Plymouth Argyle before takeovers at both clubs greatly improved their fortunes. Couhig thought his flirtation with English football was over when another trip ended with unsuccessful stops at two more clubs, including one in a deteriorating town that has spent decades yearning for better days.
"I told (my broker) as I'm driving away, 'If I bought this f-----g club, I'm divorced. I can't afford a divorce,'" Couhig said.
Couhig was headed to the airport after that disheartening visit to fly to the U.S. when his broker called again. He coaxed Couhig into seeing one more club in High Wycombe, a town about 30 miles outside London. Couhig was impressed and struck up a good relationship with chairman Trevor Stroud. Of course, a deal to buy the club wasn't that simple. After one final hurdle - there was rival interest from a star-studded consortium featuring Arsenal legend Dennis Bergkamp - Couhig made good on the bold declaration he delivered over a holiday feast. He finally had his team.
'Stakes like nothing else'
The club was modernized. Rooms full of paper were cleared out as its draconian accounting practices were upgraded. Wycombe won't gamble on one or two expensive signings; Couhig is investing in better training facilities, so his team can sign and develop young players for first-team football or profits in the transfer market. Many rival owners frivolously chase the Premier League dream, but such recklessness isn't allowed at Adams Park. Gradual, systematic growth is key.
The prudent ownership model is almost in stark contrast to what Couhig describes as the "celebrity show" at Wrexham. The unfashionable Welsh club was thrust from obscurity to superstardom following actors Ryan Reynolds and Rob McElhenney's surprise takeover in February 2021, drawing transatlantic exposure through an accompanying documentary series and boost in televised matches.
Wrexham ended 15 years of purgatory in England's National League after winning promotion to the fourth tier last weekend.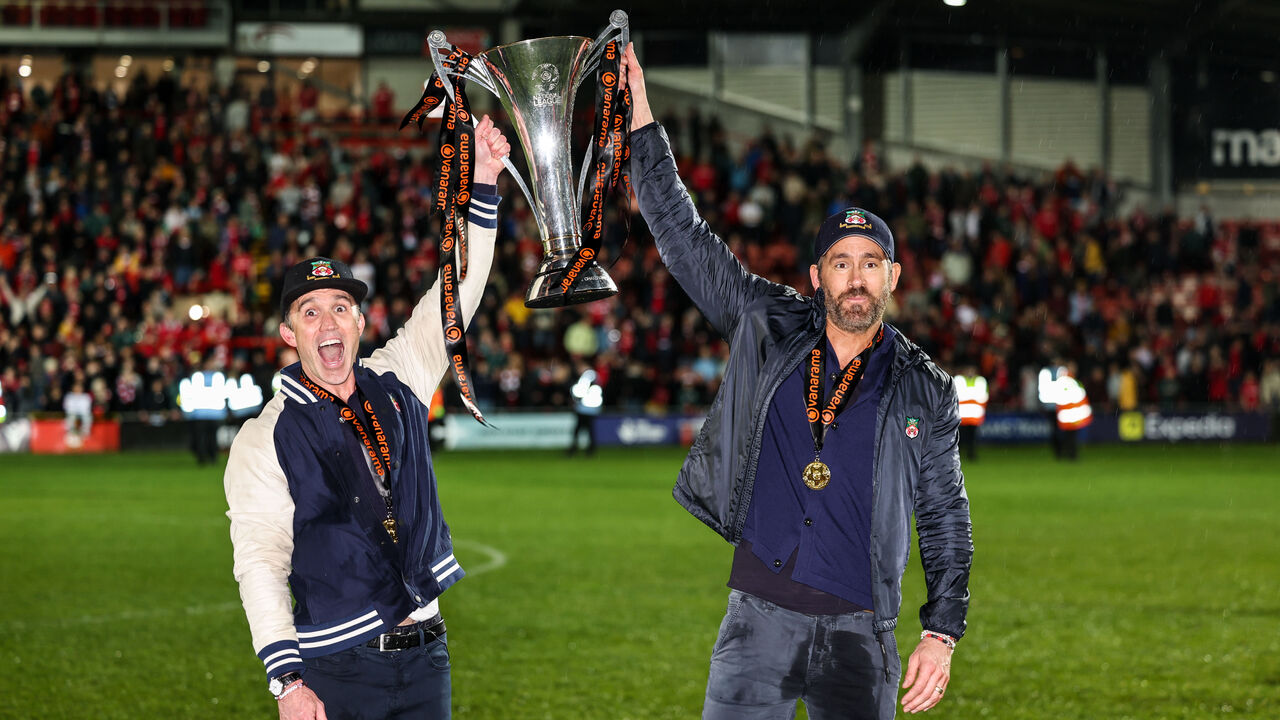 Couhig appreciates the Hollywood A-listers' affinity with the local community but ultimately watched FX's "Welcome to Wrexham" series through a business lens. The club has greatly outspent rivals since Reynolds and McElhenney arrived, reportedly splurging £10 million to tempt experienced players from higher leagues and to restructure the club. Such expenditure is unsustainable considering Wrexham's modest size.
"It's about those guys kind of preening around and saying, 'Look at us and how cool we are because of what we're doing,'" Couhig said. "The fact that they have spent much more than any team in the league doesn't come across, you know. They're just rich guys buying their way up."
But Couhig and Wrexham's high-profile owners do have one thing in common: they're infatuated with the English football pyramid. "(It) creates stakes like nothing else does," Reynolds said earlier in April. "So, I would say there's nothing quite like football in this kind of system."
Every game counts
Couhig uses the Miami Marlins as an example of how promotion and relegation would improve Major League Baseball. The organization's lack of direction and finances created a dire spectacle in Little Havana for years. Miami's loss in the 2020 playoffs represents the franchise's lone postseason appearance in 19 years (and only third in over 30 years of existence). With Marlins playoff pushes a rarity, attendance has dwindled, especially in the long baseball season's second half.
"You wouldn't have a situation where, in August, 3,000 people go watch the team that's in last place," Couhig explained. "They'd be battling to make sure they weren't pushed down into whatever that Triple-A level would be. They'd want to stay up. They'd have that excitement of every game counted."
He added: "(Leagues) would get more excitement among the bottom-dwellers, the folks who are not seeing that they have any real chance."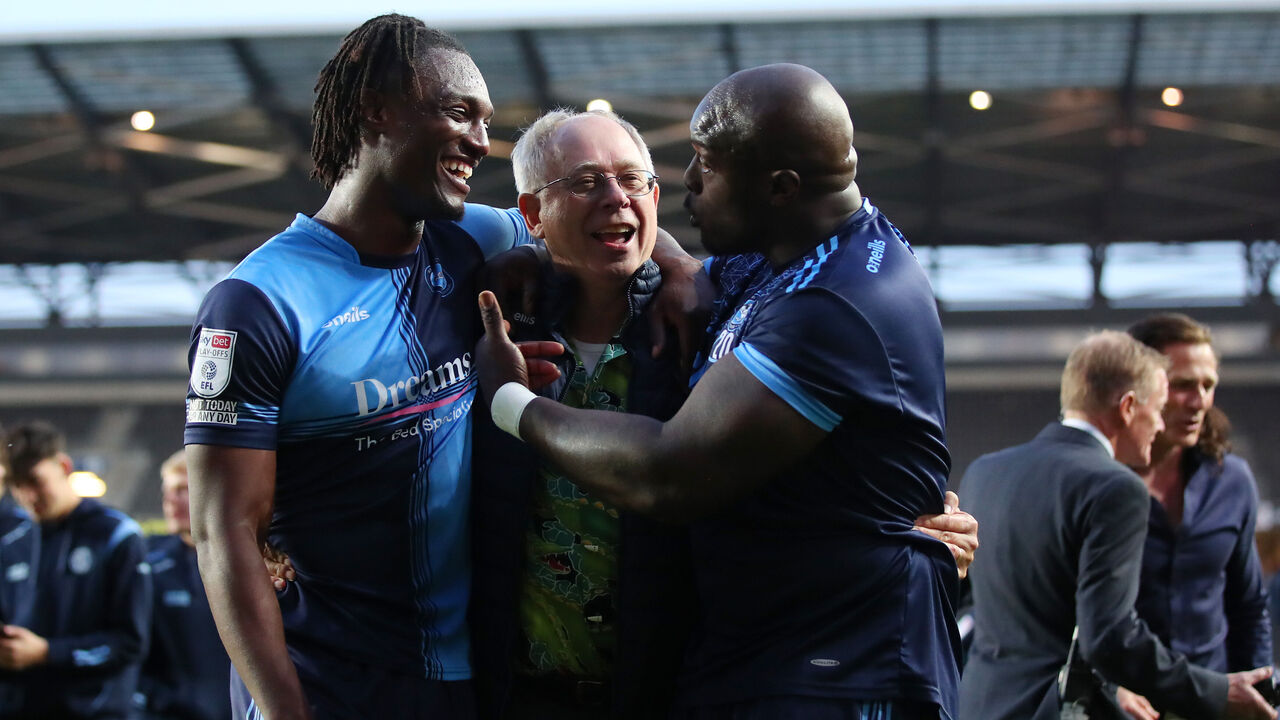 Introducing the system to sports in the U.S. and Canada would be near impossible, though. Aside from the complicated logistics - how to account for drafts and various minor-league systems, to name two stumbling blocks - there is the glaring issue of guaranteed revenues. Owners and broadcast partners - who wield so much power, both in television and increasingly on streaming platforms - would never sanction the seismic change.
Take relatively modest Major League Soccer, for instance. Commissioner Don Garber added 11 teams to the competition since 2015 and is targeting a $500-million expansion fee from its next franchise, according to The Athletic's Paul Tenorio and Pablo Maurer. That figure is absolutely dwarfed by the biggest fish in the North American pond: the NFL's Washington Commanders are reportedly on the verge of being purchased for over $6 billion.
With only ever-increasing costs to join and more money on the line once a ball is kicked - or thrown, or dunked - it's hard to imagine owners risking their obscenely expensive teams being relegated to an inferior - and less lucrative - competition.
"The certainty of revenue is a hard, hard thing to pull away from," Couhig acknowledged.
Glass ceiling
One victim of MLS's gated community is Phoenix. The city was invited to bid for a club in January 2017, but six years later, Garber name-checked San Diego, Las Vegas, and Sacramento as candidates to next join the league. MLS has 29 teams and is expected to expand to 32. Phoenix has seemingly slipped down the pecking order.
But soccer is thriving in the Arizona capital. The city's professional soccer team, Phoenix Rising, set an American pro soccer record with 20 consecutive wins in 2019 and has won two Western Conference titles and one regular season title in the USL Championship, which is one rung below MLS. But while promotion to the Championship can triple Wycombe's revenues, success in the USL isn't as transformative.
The real prize must be a place in MLS.
"We win the league this year, I'd love that to be our ticket to the first division, but we know that's not the case," Rising president Bobby Dulle told theScore.
Dulle enjoys watching "the excitement, the pressure, the angst" from afar as Europe enters crunch time in its promotion races and relegation battles. He likens it to the American dream, where ambition and hard work is rewarded. But given Phoenix Rising's success since they were established in 2016, it must feel like they're hitting a glass ceiling - and the only way to smash through is to woo MLS with continued investment in the club's facilities and a willingness to pay an exorbitant expansion fee.
Unless that happens, Phoenix and its soccer-mad market is stuck. The club's fans will never get to experience the kind of delirious highs that accompanied Wrexham's promotion to League Two. Rising's celebrity owners - a group that includes Chelsea icon Didier Drogba, ex-MLB pitcher Brandon McCarthy, and Fall Out Boy bassist Pete Wentz - will never enjoy the greater riches available in MLS.
Still, Dulle notes the current model is leading to growth.
"More and more players are being developed and playing at higher levels, more and more eyeballs are on it, more and more sponsorships are being put into it. The women's game and the men's game is growing," Dulle said.
While U.S. soccer may lack the inclusivity, interest, and emotion that promotion and relegation generates, it appears to be just fine without it. The status quo, with financial safety nets, is clearly working for owners and executives in this part of the world. But fans, the lifeblood of sports, are denied the highs and lows of the European model. The most extreme emotions remain foreign.
On the same day McElhenney wiped away tears while Reynolds took pictures of a jubilant Wrexham crowd spilling onto the pitch, Phoenix played a 1-1 draw against San Antonio FC in an early-season match. The long march to the end of the USL campaign continues.
Meanwhile, Couhig wishes the European system were closer to home.
"If they would make me czar of American sports for one day, I'd put in relegation and promotion in MLB and the NBA," he said. "(It would) change those sports for the better overnight."