Red Bull's Max Verstappen survived a slippery Emilia Romagna Grand Prix to pick up his first win of the 2021 season Sunday in Imola, Italy.
Mercedes star Lewis Hamilton, who dropped back to ninth after hitting a wall earlier in the race, and McLaren's Lando Norris rounded out the podium.
Verstappen's victory is the 11th of his Formula 1 career.
"It was very hard to stay on track, to be honest. I had a little moment with my restart. But everything else went really well today," the 23-year-old Dutchman said postrace.
Hamilton, meanwhile, was gracious in defeat.
"Congratulations to Max - he did a fantastic job today. Also to Lando - what an awesome job," the seven-time world champion said. "On my side, it was not the greatest of days - first time I made a mistake in a long time, but I'm grateful to have been able to bring the car home today."
The race was temporarily suspended at one point after a crash involving Mercedes' Valtteri Bottas and Williams' George Russell brought out a red flag: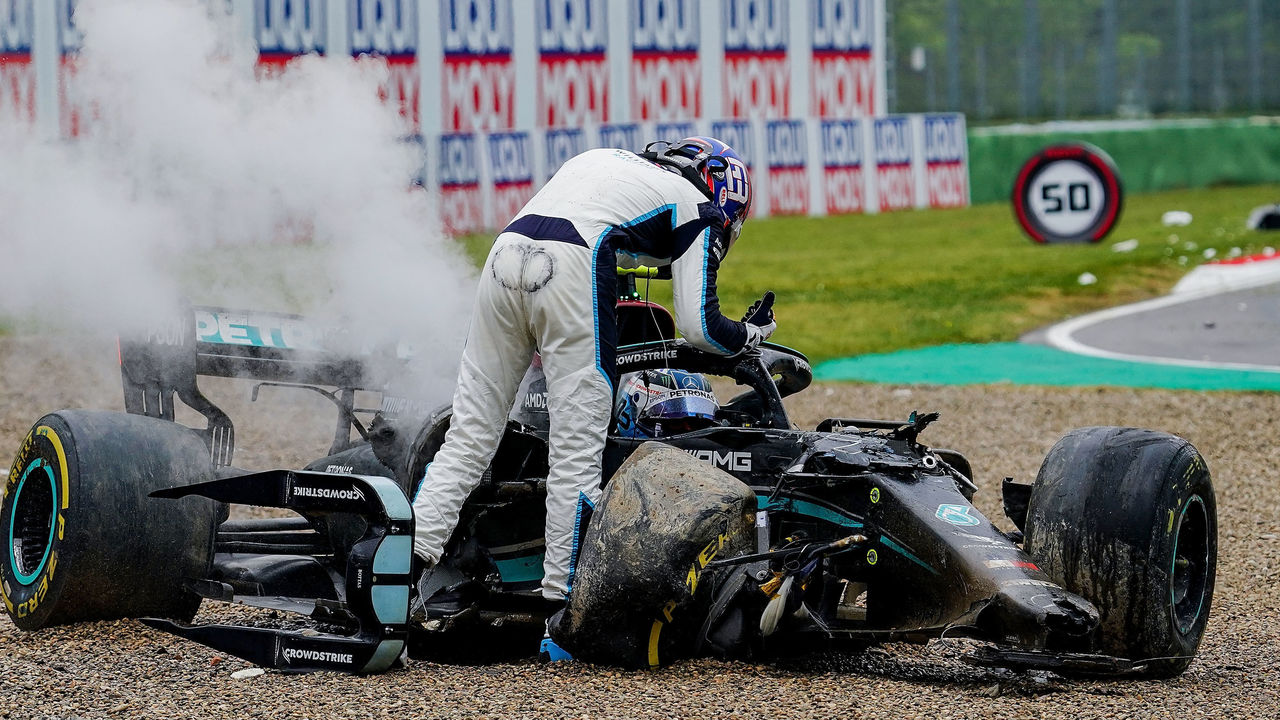 The next stop on the F1 season is the Portuguese Grand Prix on May 2.