The successes of Haiti and Curacao at this summer's Gold Cup suggest the gap between CONCACAF's traditional powerhouses and minnows is tightening.
But some things never change. For the sixth time over 15 editions of this competition, Mexico and the United States will meet in the final.
However, both teams enter the tussle with bumps and bruises from going head to head with the Gold Cup's less storied sides. What have we learned about each squad during their respective turbulent rides to Sunday's showpiece?
Mexico
El Tri can cope without Vela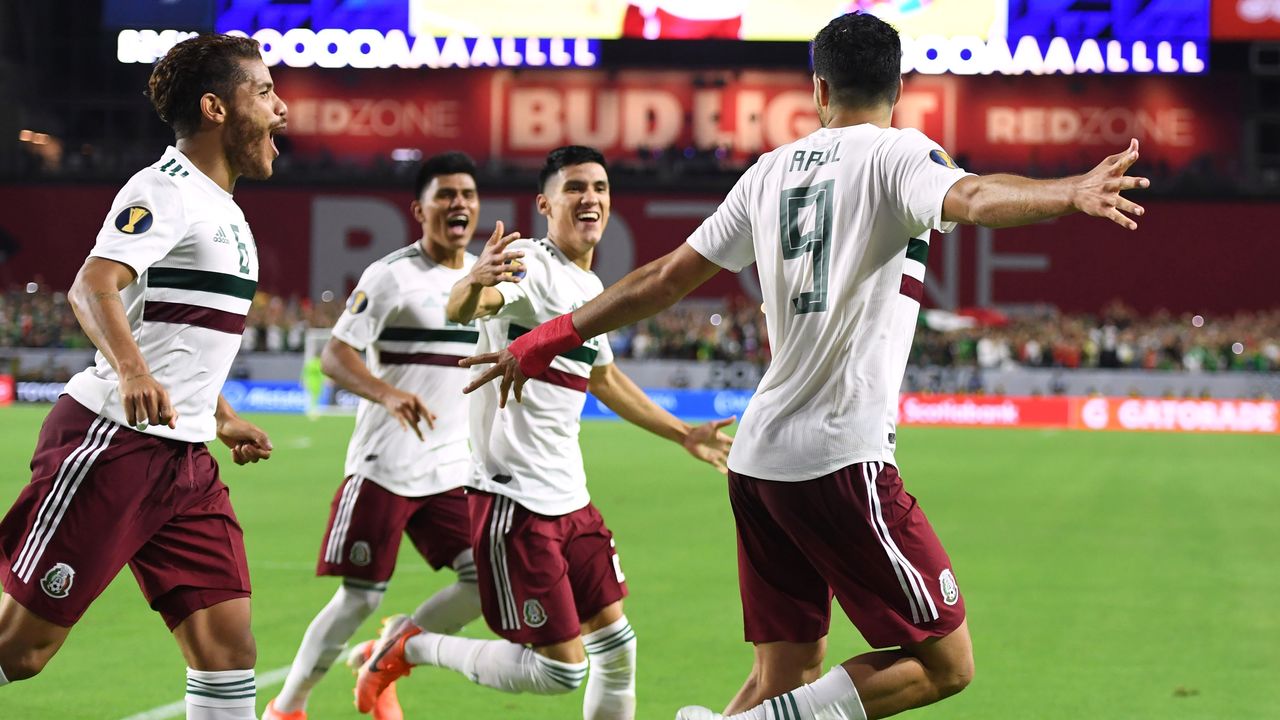 Few would bet against Carlos Vela being named Major League Soccer MVP for the 2019 season. The former Arsenal and Real Sociedad forward has been magnificent, scoring 19 and assisting eight times in 19 matches to establish Los Angeles FC as landslide favorites to capture the Supporters' Shield and MLS Cup.
Unfortunately, Vela has checked out of Mexico duty for an indefinite period.
"I've had my opportunities, I've played a lot of games with the national team and nothing extraordinary has happened with Carlos Vela playing," he told reporters in May.
Vela's absence hasn't been too debilitating during the Gold Cup. Mexico was wasteful in the slender win over Haiti to reach the final - Rodolfo Pizarro was guilty of trying to do too much - but, overall, the movement has been fluid in El Tri's determined attack.
And no one stands out more than Raul Jimenez does. The Wolverhampton Wanderers striker's head doesn't drop when he misses chances - he tops the tournament for shots with 32 - and he can be impossible to play against because he doesn't have an obvious weakness in his game.
Young contingent respect Gold Cup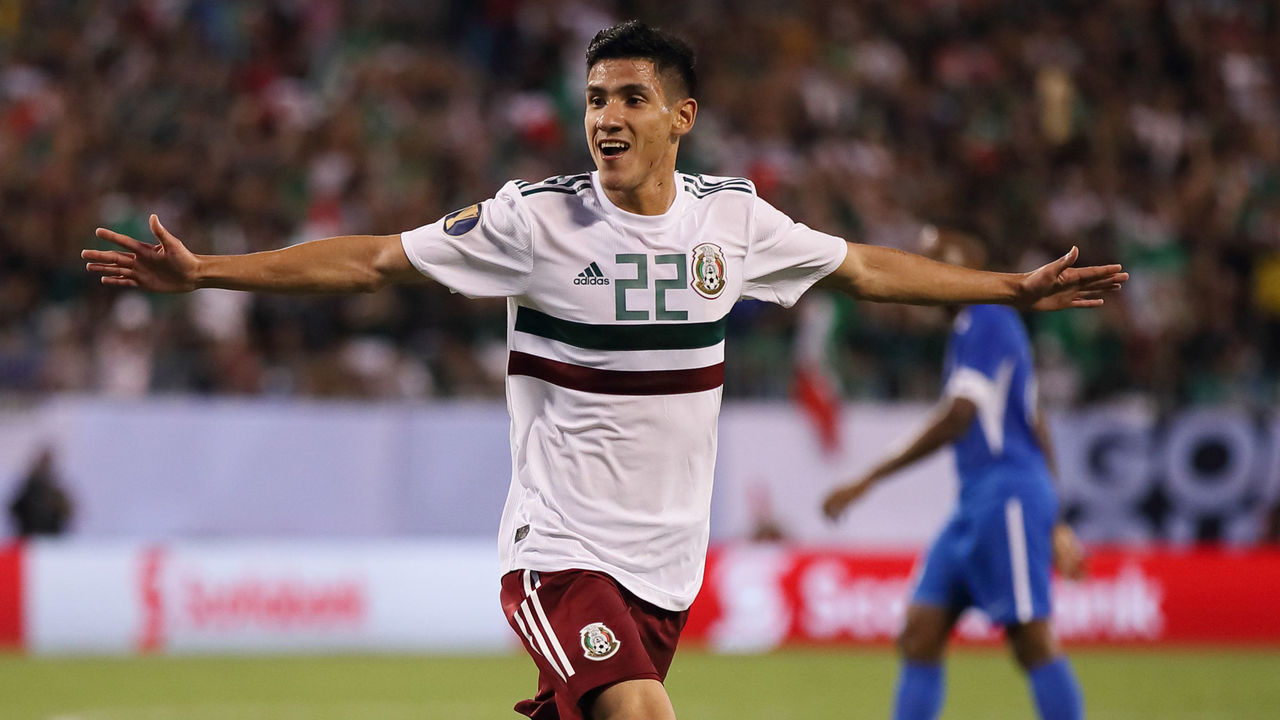 Uriel Antuna wasn't initially in the squad, but the attacker was called in when Jorge Sanchez was sent home with an injury. The LA Galaxy youngster has seized his opportunity.
His end product is unreliable, but his pace is a constant nuisance for opponents. Surprisingly, it was his poaching instincts that stood out in the tournament's opening day as he bashed three close-range finishes past Cuba in a resounding 7-0 triumph for El Tri. He also netted against Martinique and can be a useful impact sub for his country for the foreseeable future.
Other youthful talents have used the Gold Cup as a platform to shine while the likes of Javier Hernandez, Hirving Lozano, Hector Herrera, and Jesus Corona sit out. Edson Alvarez has done a respectable job in a role he doesn't usually fulfill for Club America, and Cruz Azul's Roberto Alvarado is the youngest player in the squad but an intelligent and speedy attacker.
Only five players on Mexico's 23-man roster have won the Gold Cup before, so the hunger should be evident in Gerard "Tata" Martino's throng for the final.
Mexican fans still best in North America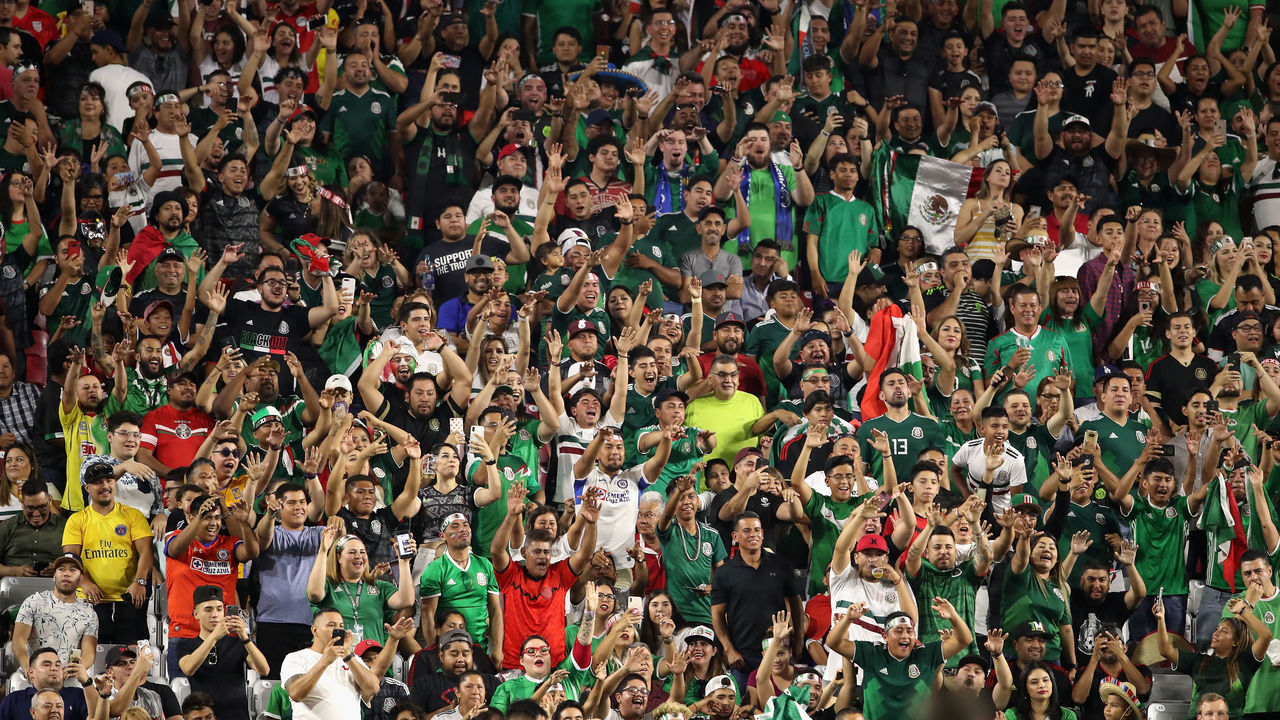 There's a reason Mexico has played 108 friendlies in the United States since the turn of the millennium.
The national side tends to gravitate to areas with strong Mexican heritage - such as California and Texas - for its friendly matches, but two weeks ago it attracted a bumper crowd of just under 60,000 to a fairly innocuous group match in North Carolina, where only 8.4 percent of locals identify as Latino or Hispanic, according to the 2010 Census.
No other international team in world football demands such a committed following on foreign soil.
Tickets to the Gold Cup final were sold out before Mexico and the U.S. were confirmed participants, and there's little doubt that the majority of those seats were snapped up by supporters in green, red, and white. Mexico followers stalk the squad to training sessions and hotel lobbies, and have undoubtedly brought the best atmospheres to matches. It's what we've come to expect.
United States
Altidore is the USMNT's best striker once again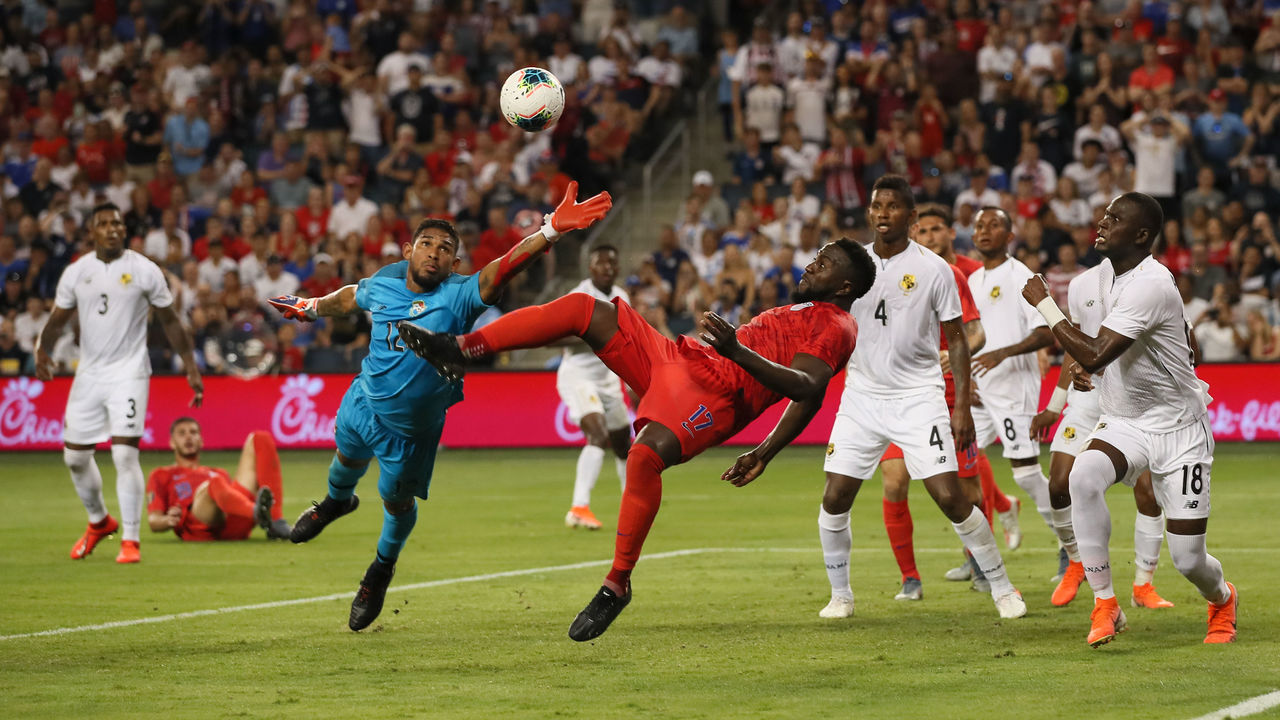 Gregg Berhalter still wasn't convinced Jozy Altidore was the best striker at his disposal following an acrobatic finish against Panama. Altidore held up the ball well and fashioned his own chances in the group-concluding win over Los Canaleros but was then left out of the quarterfinal tussle with Curacao.
But Tyler Boyd and Gyasi Zardes unwittingly strengthened Altidore's case in the knockout rounds. In the nervy 1-0 defeat of Curacao, Boyd tried - and ultimately failed - to have a telling impact on the match while Zardes was anonymous. Then, in the semifinal against Jamaica, Zardes was called off the bench and promptly missed a clear-cut opportunity before his cheap giveaway led to the Reggae Boyz' consolation.
Altidore waited 20 months for an audition to reclaim his status as the USMNT's first-choice striker. Now, thanks to a combination of his own performances and the struggles of Boyd and Zardes, he must be Berhalter's focal point in the final.
Despite young players gradually becoming the lifeblood of this team, the Gold Cup has shown, for now, the U.S. spine looks better with Michael Bradley in midfield and his Toronto FC teammate in attack.
McKennie enriches previously one-dimensional attack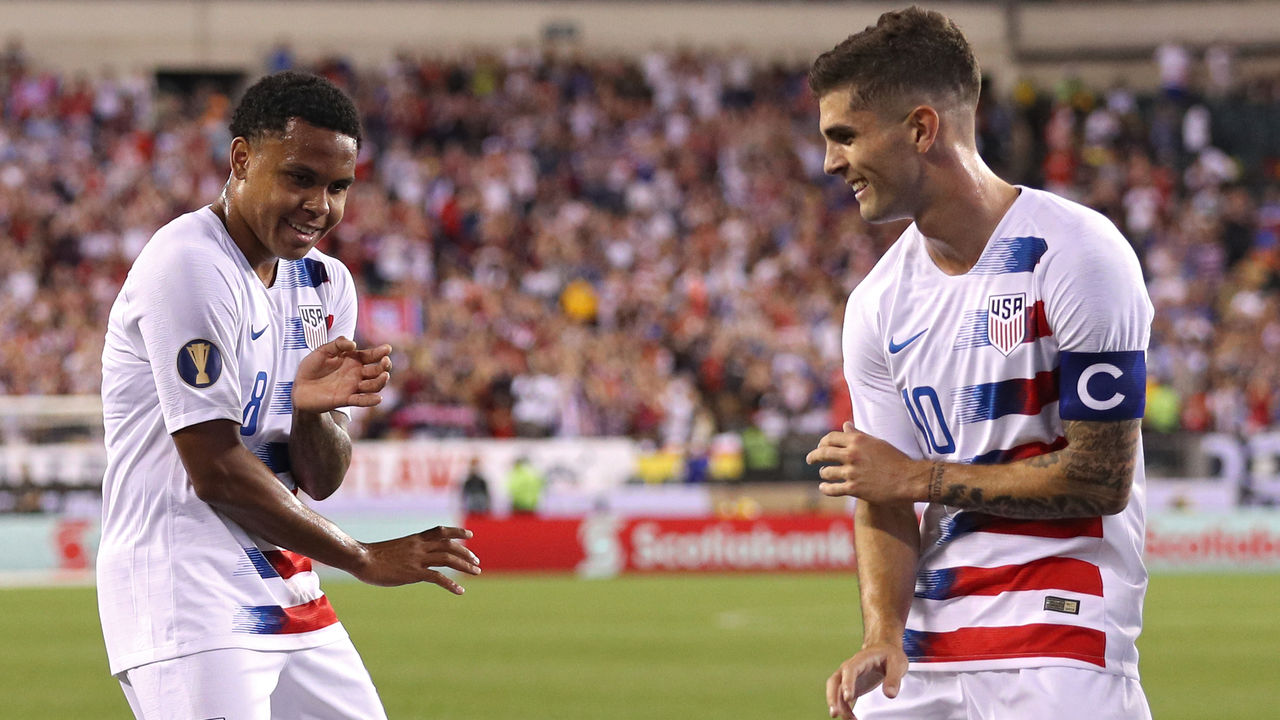 It's not all on you, Christian Pulisic.
Weston McKennie flourished in a playmaker role during the semifinal against Jamaica, smartly arriving late into the area to convert the opening tally and showcasing great vision by laying on a series of chances for his comrades. His pass for Jordan Morris in the buildup to Pulisic's first goal was beautifully weighted.
The attacking elements of McKennie's game are gradually clicking on the international scene, meaning adversaries now have more defensive graft to do than just shut down Pulisic. The Schalke youngster is dynamic and appears more liberated with every performance under Berhalter.
And with McKennie demanding more attention, Pulisic should get more space. It's an exciting time for the latter: the 20-year-old has moved to Chelsea just as the club seems to be embracing young players under new boss Frank Lampard, and he proved his maturity when he wore the captain's armband for the second-ever time against Curacao and was full of tricks when he tormented the Jamaicans.
Berhalter's project is a work in progress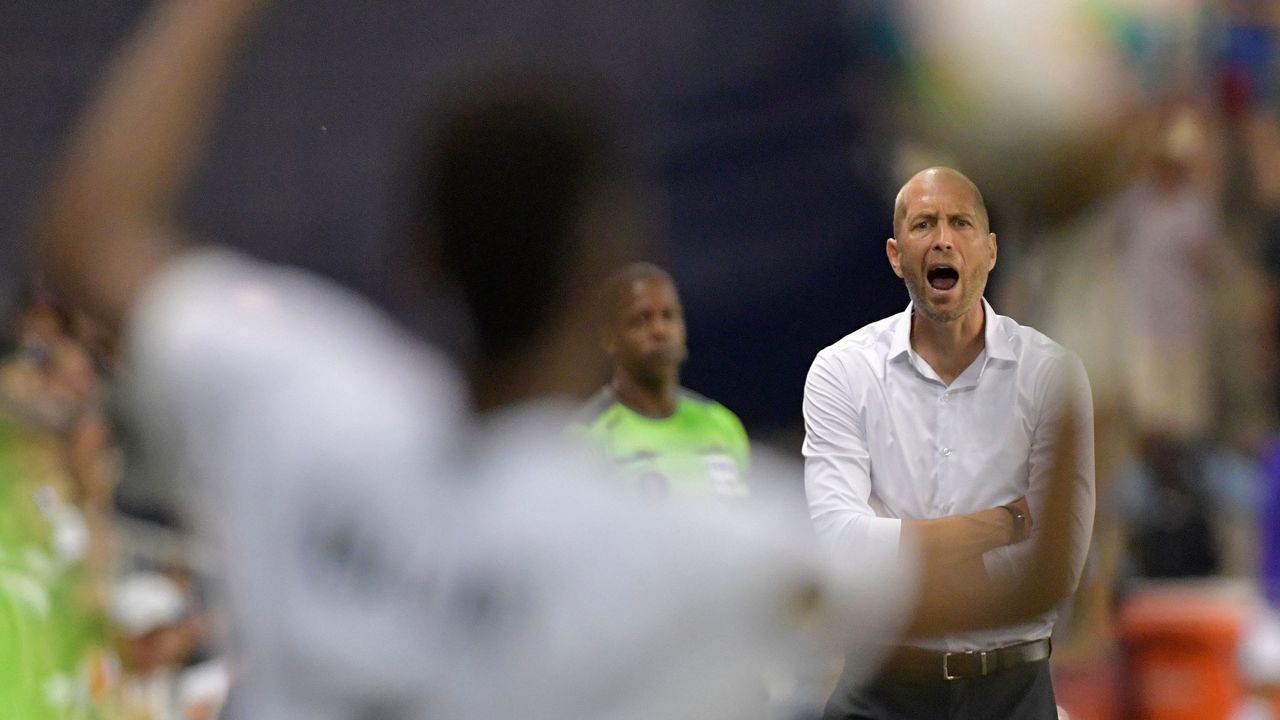 For all the praise McKennie has earned, he and Bradley appeared disjointed and susceptible in the center of midfield against Curacao. They were spared a thorough examination in the Jamaica showdown as the Caribbean side tended to counter down the flanks rather than penetrate through the middle.
There are other issues for Berhalter to address: the USMNT hasn't pressed particularly well as a team and has surrendered possession for long periods, and the style has sometimes been conservative rather than the aesthetic attacking approach the head coach is supposedly pursuing.
"As a coach you're always searching for something better, you're always searching for greatness, and the team is always striving for greatness," the former Columbus Crew handler said following the 3-1 win over Jamaica.
"What I think is we were developing our transitions way too quickly, we didn't secure the ball, and we were going for, I think, the knockout punch too quickly."