SEVILLE - Jese Rodriguez wore the expression of a fatigued flamenco dancer in bad shoes when he scurried to the bench after 74 minutes. The Real Betis attacker fluffed a number of inviting opportunities in Saturday's match, and risked two quickfire yellows for dissent late in the first half.
His composure was razed by the roar of the Estadio Ramon Sanchez Pizjuan. He was rattled, and his decision-making was awry as a result. Seville-based Estadio Deportivo gave him a 1/10 rating in the following day's sports pages.
Jese's experiences in El Clasico and France's Classique weren't enough to prepare him for his Gran Derbi initiation.
For football tourists, the Sevilla-Betis rivalry is increasingly considered Spain's best derby and therefore a better alternative to the heavily marketed bouts between Real Madrid and Barcelona.
Before the crescendo of El Gran Derbi, the city tosses and turns. This past weekend was particularly restless, given the match was preceded by Seville's elaborate processions and ceremonies in the lead-up to Easter.
Half-baked training session attracts 15,000
"It's the biggest derby because, here in Seville, the majority of people - I'm going to say 99 percent - support Betis or Sevilla," ElDesmarque journalist Ignacio Caceres Dastis told theScore. "It's not normal, that in Spain."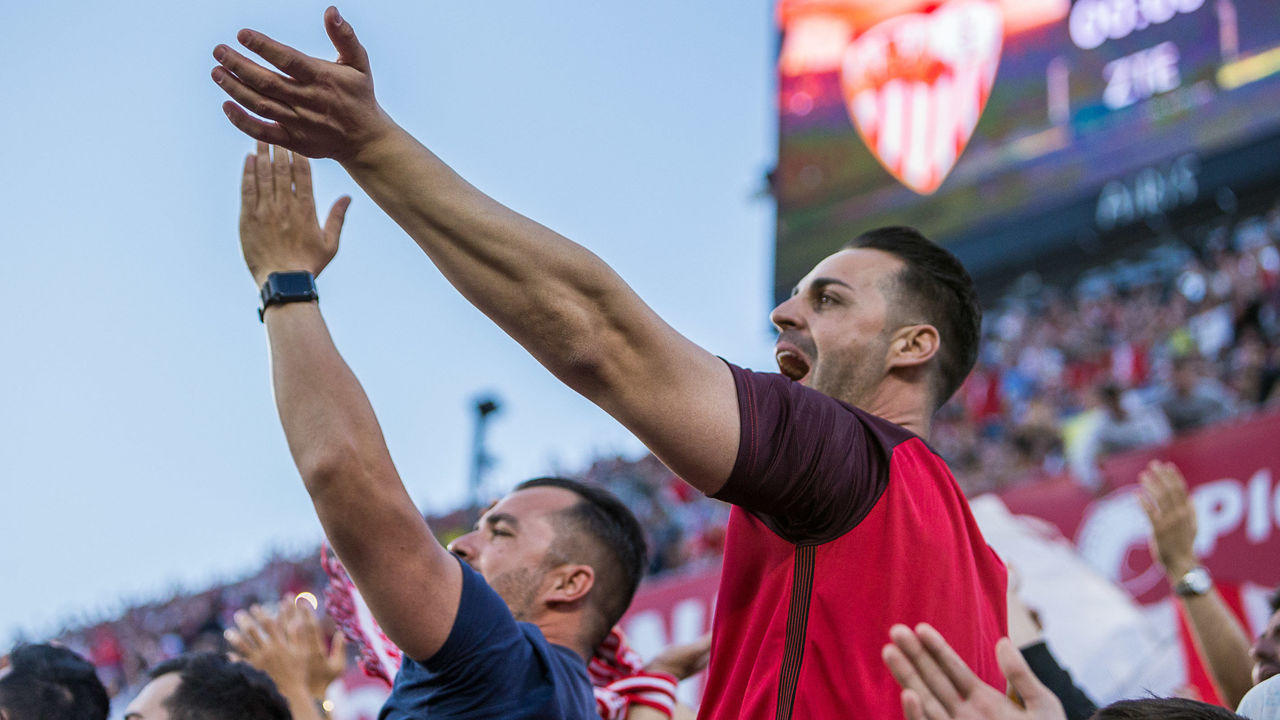 "For example, if you go to Valencia, people support Valencia, but not a lot of people support the other team of the city, which is Levante," he added. "If you go to Barcelona, everyone supports Barcelona - like, 10 percent of the population supports Espanyol.
"The only thing similar (to El Gran Derbi) probably can happen in Madrid between Real Madrid and Atletico, but the rivalry is not the same because the (true) rivalry of Real Madrid is Barcelona."
Caceres' claim is corroborated by the fact that 15 percent of Seville's population has season tickets for either club: 50,000 at Betis and 37,000 at Sevilla. When the stadiums are full, as they often are, that represents over 18 percent of the population. Few cities can come close to Seville's appetite for football.
For Sevilla, the first official dress rehearsal for this season's second edition of El Gran Derbi was Friday's open training session. The ultras were animated 15 minutes before the players took to the Sanchez Pizjuan pitch. When the squad trotted out of the dressing rooms for a half-baked practice - they loitered around the center circle for a rondo, did some crossing drills, and then participated in a brief short-field match - the crowd lapped it up. Songs followed the typically Spanish one-two-three tempo or borrowed from old pop ditties - like the Pet Shop Boys' "Go West" - and reverberated around the stadium.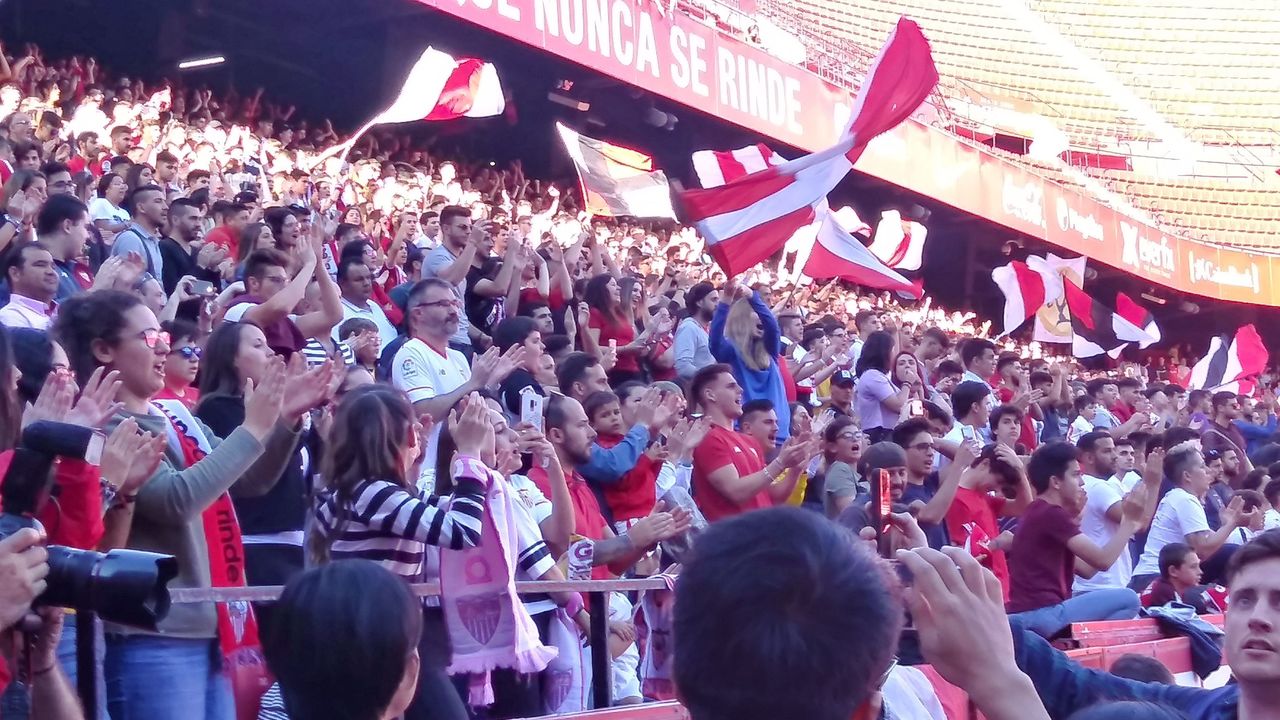 There were around 15,000 in attendance for the short practice session. Only 3,000 more people would watch Espanyol take on CD Alaves in Barcelona a day later.
'It's not hate'
This is still a rivalry, but trouble is rare.
For the first-ever meeting of Betis and Sevilla's women's teams at the former's Estadio Benito Villamarin, 24,000 showed up. Tickets were priced at €1 and €3, with all proceeds going toward the fight against ALS.
One of Saturday's attendees was Rafael Gutierrez, who sat in the sun donning the green and white of Betis with his son and daughter on either side of him. Though his son, too young to object, wore a Sevilla scarf.
"I love Betis and I don't like Sevilla, but it's not hate," Gutierrez said at halftime, revealing that his wife is Sevillista.
Like many young fans of the city's teams, Gutierrez's little boy is already a paid-up member of Betis' supporters club. But he wore red for his visit to the Benito Villamarin.
There were no curious glances cast at Gutierrez's family. Throughout the stadium were clashing colors. Families and friends pull for different teams, but they aren't necessarily divided by their loyalties.
Guillermo Jimenez Ballester is the seventh president of Pena Sevillista Al Relente, the most renowned Sevilla supporters club. The bar has been running for 61 years. It is entwined in the local community, organizing visits to the children's hospital with the Sevilla team and hosting players at festivals.
Former Sevilla wing-back Antonio Puerta was a member of the collective until 2007 when he died of heart complications at just 22 years old. The Puerta family still live over the road from the establishment, and Jimenez knew the late footballer since he was little. The bar has several shrines to Puerta.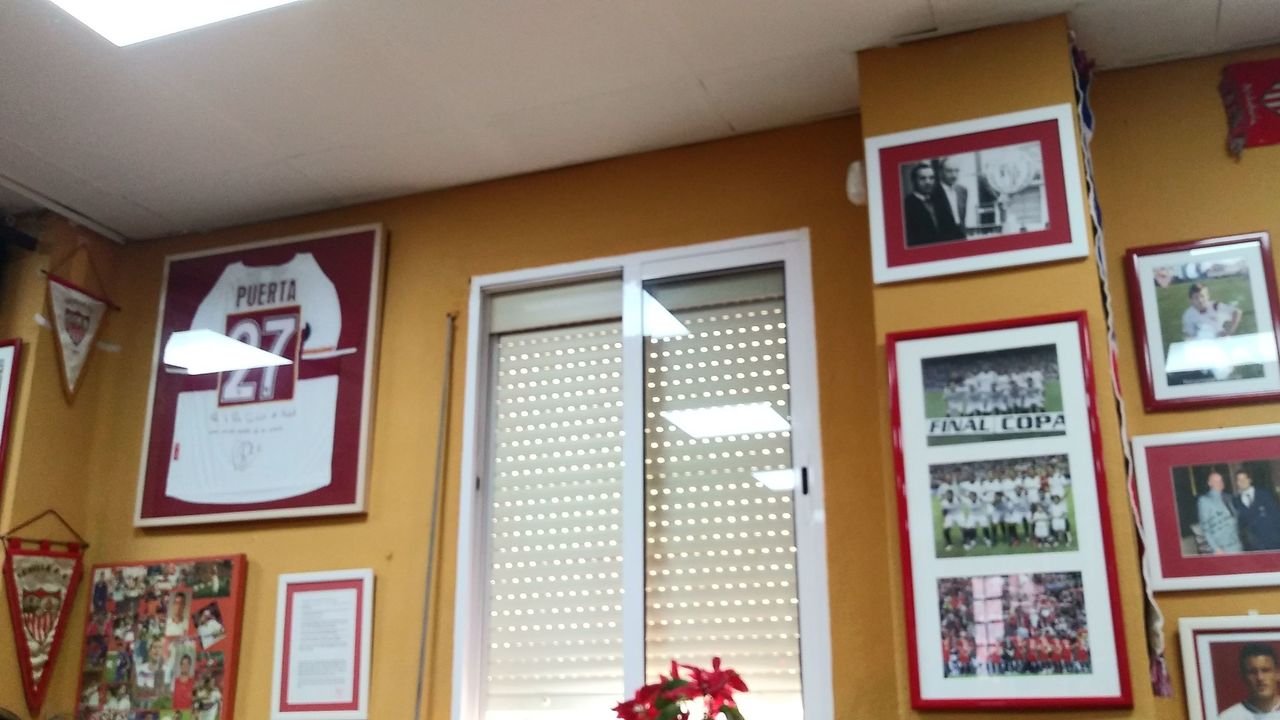 Jimenez speaks with incredible affection about Sevilla and dedicates countless hours to preserving a "pena" (fan club) that effectively doubles up as a museum. Sevilla is his life, so you would expect Los Rojiblancos to be a theme in every single aspect of his being.
But his wife and daughter are Betis fans. Jimenez would even let Joaquin, the jovial Betis legend, stop by for a beer.
"Yes, of course, and he can tell us a couple of jokes as well," he told theScore through a translator. "He's a very good player, he's been on the national team. He's a nice guy but, today, that's a different story.
"What you have to try to make sure is the derbies are about the derby. It's about football, try to make it as amicable as possible. No fights, no nothing. There's always a little bit of teasing each other."
Jimenez is a warm person but will give short shrift to anyone ignoring the pena's rules.
"Everyone knows that they have to behave properly. We make it crystal clear to them that rowdy behavior is not accepted," he said. "In fact, this afternoon we had to kick out some people who were making a lot of noise and getting too rowdy. You've got to keep an eye on them, always."
The sun, the water
People were socializing outside the pena. There was occasional singing above a buzz of anticipation for El Gran Derbi, which was just an hour away. A few streets away, the Betis fans' gauntlet walk to the stadium could be seen. The pena patrons whistled and jeered, but nothing more.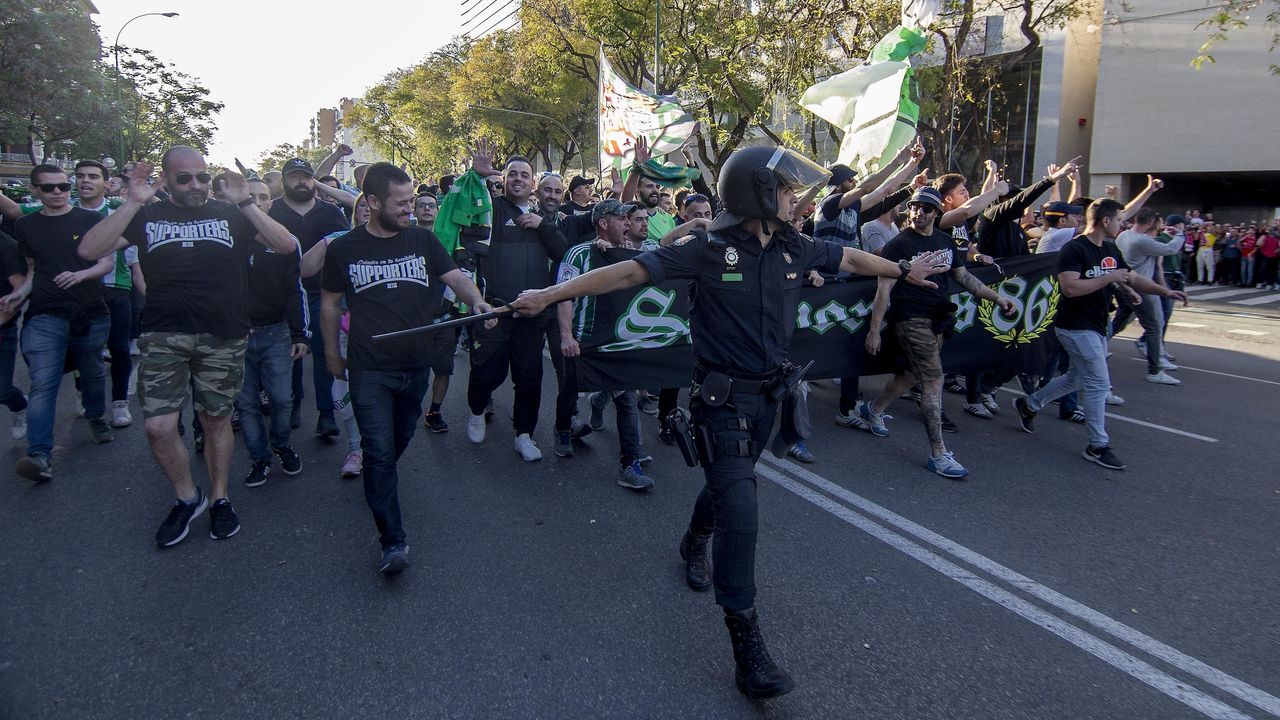 "The sun, the water, the people are different because we're more funny and relaxed," one of the Sevilla fans replied when trying to explain the differences between Andalusia and the rest of Spain.
Another visitor of the pena cited an altogether different climate as separating Andalusia from the rest of Spain: the economy. Out of the two clubs, Betis are arguably most conscious of the region's financial struggles.
"In Sevilla and Andalusia, we have a problem: we have 28 percent unemployment," Betis commercial director Julio Jimenez Heras said. "We are the most poor region in Spain."
To address this, Betis sell season tickets to children for just €79. The director's three kids have season tickets at the Benito Villamarin, and he takes great pride in seeing countless families at each home match.
"Everyone can come," he said, claiming the club's pricing for children is unprecedented in the rest of La Liga.
The high unemployment rate makes Andalusians' suggestion that they spend a lot more time outside than the rest of Spain easier to understand. While other Spaniards are folded behind desks at an office job or simply whittling away time indoors, Seville natives are meandering through Andalusia's famous orange blossom. The region has a reputation for partying in the streets, and there are a lot of annual traditions to be observed in Seville.
"You could go and watch a procession at the beginning of Holy Week," Joaquin said through a translator when theScore asked for recommendations of what to do in the city.
"You would have to wear a Betis T-shirt."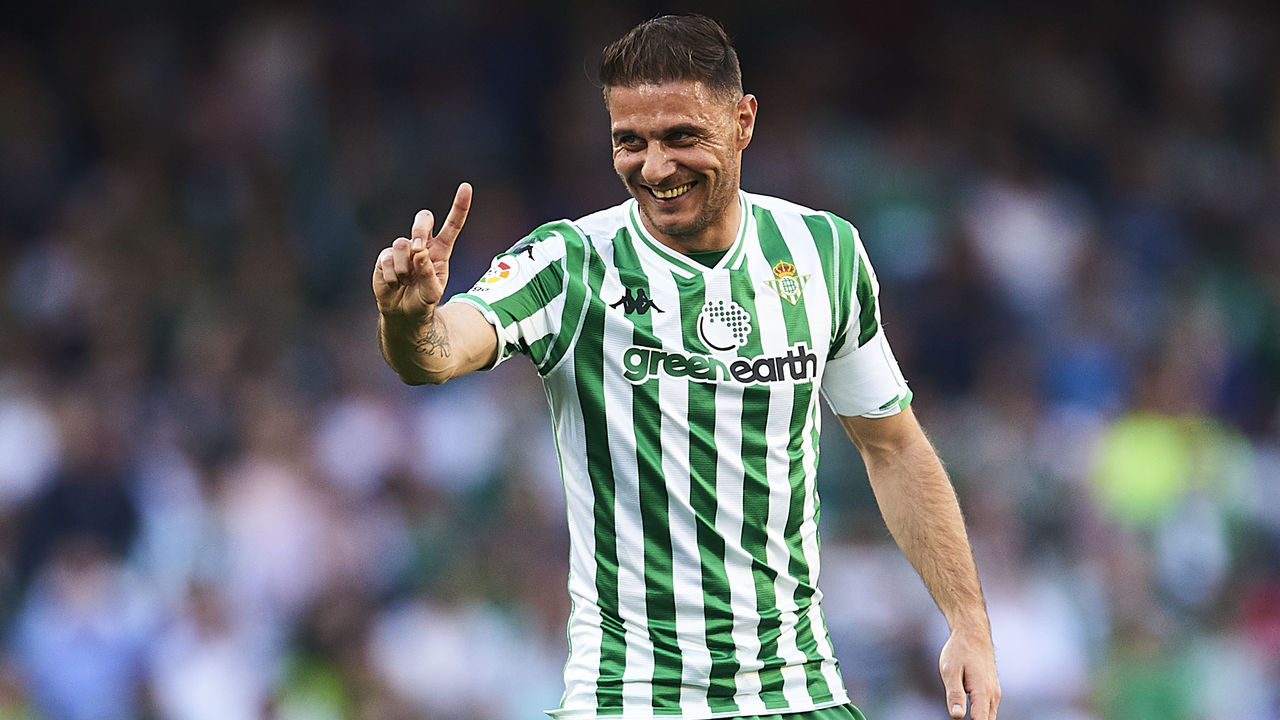 People crowd the streets for Seville's celebrations and times of remembrance. These dates are etched into every calendar. For Semana Santa de Sevilla's march nearby to Betis' ground last Friday, all generations mixed to watch an eerie yet stirring procession of people carrying candles through the streets with covered faces, belted robes, and capirote hoods. The teenagers didn't scowl or get drunk on cheap booze as they would in many other countries. They respected the religious procession like everybody else.
"People love traditions, in general," Caceres said. "People love Feria (de Abril, an annual festival) that's in two weeks, and people love football."
Football getting compared to religion seems cliched until you witness what precedes Andalusia's heated scuffle. This is a rivalry based around jokes, family, and tradition; supporters who say they hate the other team are in an extreme minority. El Gran Derbi is a distinctly Andalusian ritual, and for that reason, it is unlike any other in the world.