Rio Ferdinand felt like he never got a proper send-off at Manchester United. 
He made 312 Premier League appearances for the Red Devils over 12 years, but his last year in that famous kit was filled with shocking results and poor play. You can thank David Moyes just a bit for that.
Ferdinand left Old Trafford for Queens Park Rangers in the summer, but the former Manchester United captain will be remembered as the one of the club's very best defenders.
Before QPR and United clashed on Sunday afternoon in Manchester, Ferdinand was honored by club legend Sir Bobby Charlton for his time with the Red Devils.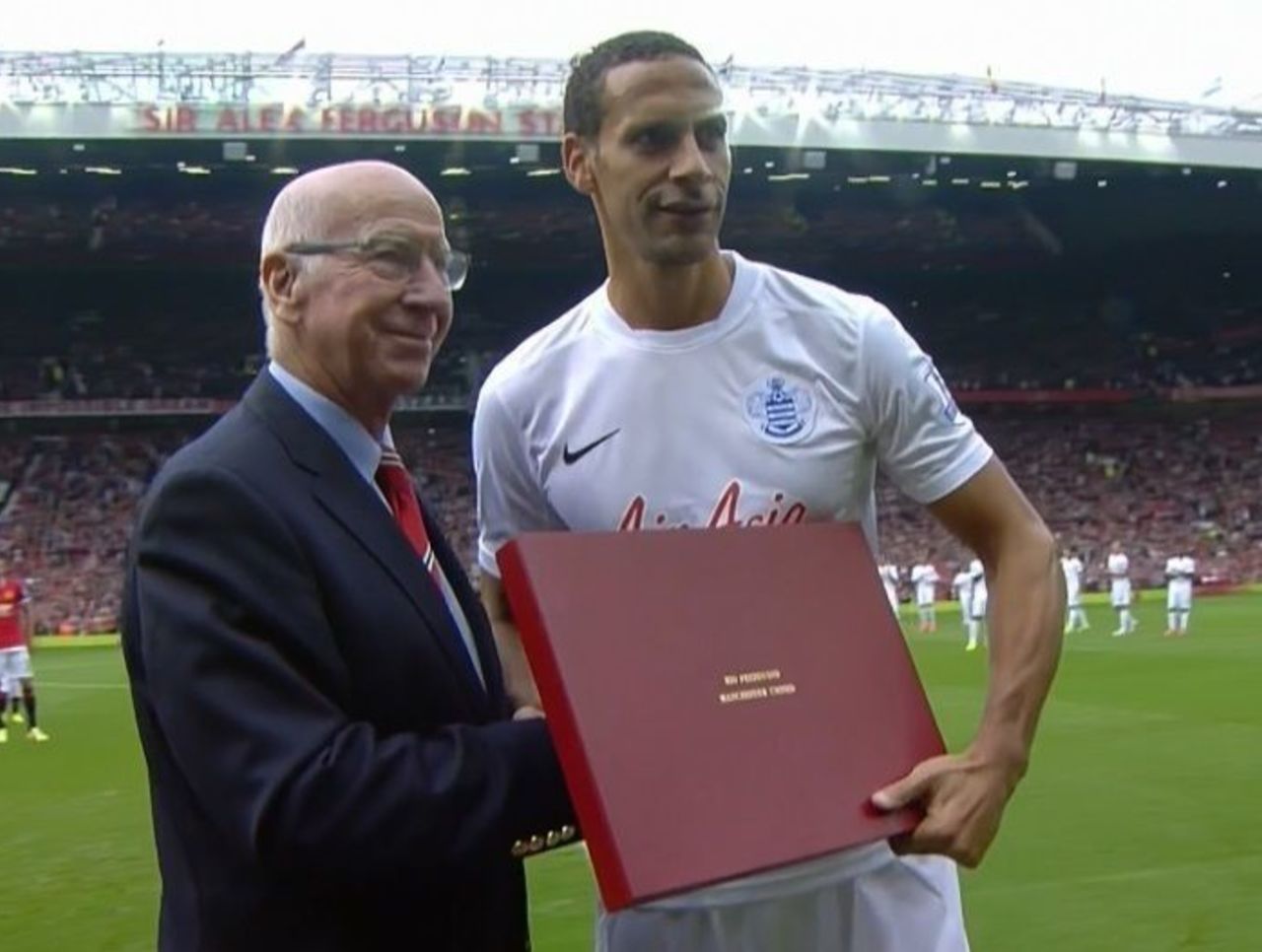 [Courtesy: Sportsnet]