Team USA: Star-laden squad looking to build on record-breaking win
Andrew Redington / Getty Images Sport / Getty
The Americans didn't just win the last Ryder Cup; they absolutely bludgeoned the Europeans in a record-breaking margin of victory at Whistling Straits.
While that victory is still fresh on the minds of many, it's a completely different beast in Europe this time. Much of the U.S. team remains the same, but the group carries a 30-year winless streak in Europe into the event in Italy this week.
It would arguably be the best back-to-back performance in Ryder Cup history if the Americans won in Europe to snap the dubious streak following a historic home win two years ago.
Here are the 12 men tasked with pulling that feat off.
1. Scottie Scheffler
Ryder Cup record: 2-0-1
World ranking: No. 1
Qualification: Automatic
Scheffler had a historic season from tee to green this year, with a balky putter the only thing holding him back from putting up a Tiger-esque string of results. He still claimed standout wins at The Players and Phoenix Open and ripped off a consistency streak for the ages with 18 straight finishes inside the top 12. The big question around Scheffler is his putting, a stat where he ranked outside the top 150 on TOUR this campaign. Match play often comes down to who's the hottest putter - something that could worry the Americans regardless of how well he hits the ball.
2. Wyndham Clark
Ryder Cup record: Rookie
World ranking: No. 10
Qualification: Automatic
Clark, the first of two surprising automatic qualifiers, entered the calendar year without a PGA TOUR victory. The 29-year-old went from that status to qualification lock in six months thanks to his wins at the U.S. Open and the Wells Fargo Championship. Clark didn't slow down the remainder of the year as he polished off a career campaign with a third-place showing at the TOUR Championship. Whether he can bring that form to the first team event of his career will be something to watch in Italy.
3. Brian Harman
Ryder Cup record: Rookie
World ranking: No. 9
Qualification: Automatic
Harman joins Clark as a surprising automatic qualifier, with the 36-year-old rookie also serving as the oldest member of the American team. Harman's incredible performance at the Open Championship essentially guaranteed his spot on the team, but the Georgia alum wasn't just a one-hit wonder this past season. Harman turned in five top-12 finishes in his final seven starts of the campaign. If putting is the key to match play, Harman could be a breakout star in Rome. He converted an astonishing 58-of-59 putts within 10 feet during his runaway win at Royal Liverpool in July.
4. Patrick Cantlay
Ryder Cup record: 3-0-1
World ranking: No. 5
Qualification: Automatic
The stoic Californian has shown he's a force to be reckoned with in team events, usually pairing with good friend Xander Schauffele to form a dominant duo. Cantlay is 3-0-1 in his Ryder Cup career and 6-3-0 in the Presidents Cup. Expect more of the same from the 31-year-old this week, as he's likely to play in three sessions with Schauffele and the Sunday singles.
5. Max Homa
Ryder Cup record: Rookie
World ranking: No. 7
Qualification: Automatic
Homa has exploded onto the scene with five wins since the start of the 2021 season. While his record in major championships still leaves plenty to be desired, his strong play at the Presidents Cup last year shows he's more than ready for the pressure this week in Italy. Homa will likely team with fellow Cal alum Collin Morikawa to form a strong duo for the Americans.
6. Xander Schauffele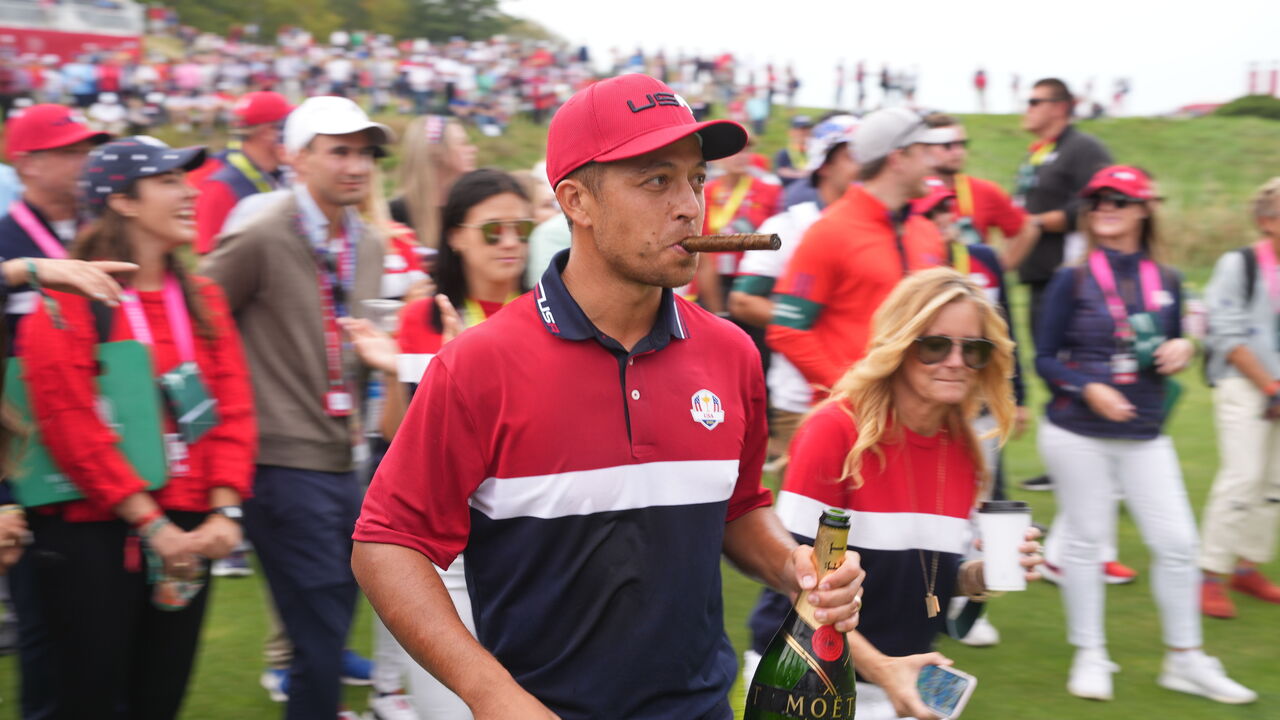 Ryder Cup record: 3-1-0
World ranking: No. 6
Qualification: Automatic
If the United States wins, there won't be anybody on the grounds who gets a victory cigar in their mouth quicker than Schauffele. The San Diego native has become a staple at team events, pairing with Cantlay to form a dominant duo in Ryder Cups and Presidents Cups. The 29-year-old had a solid season despite not posting a victory and will likely play four sessions in Italy for the Americans.
7. Brooks Koepka
Ryder Cup record: 6-5-1
World ranking: No. 17
Qualification: Captain's pick
Koepka is the lone LIV Golf member at this year's Ryder Cup, but he made his inclusion a virtual guarantee given his incredible play in the majors to start the season. A second-place showing at the Masters, followed by a win at the PGA Championship, was enough to make the five-time major champ confident he could pack a bag for Italy. Koepka ended up just outside the top-six automatic qualifiers by the end of the season, but there was no doubt he was getting a captain's pick from Zach Johnson.
8. Jordan Spieth
Ryder Cup record: 8-7-3
World ranking: No. 12
Qualification: Captain's pick
Spieth has provided countless incredible Ryder Cup moments alongside Patrick Reed and Justin Thomas over the years, and that looks set to continue at his fifth start in the event. Spieth particularly shines in the four-ball format, sporting a remarkable 5-2-0 record. Look for him to pair with Thomas again and be a thorn in the Europeans' side over the three days.
9. Collin Morikawa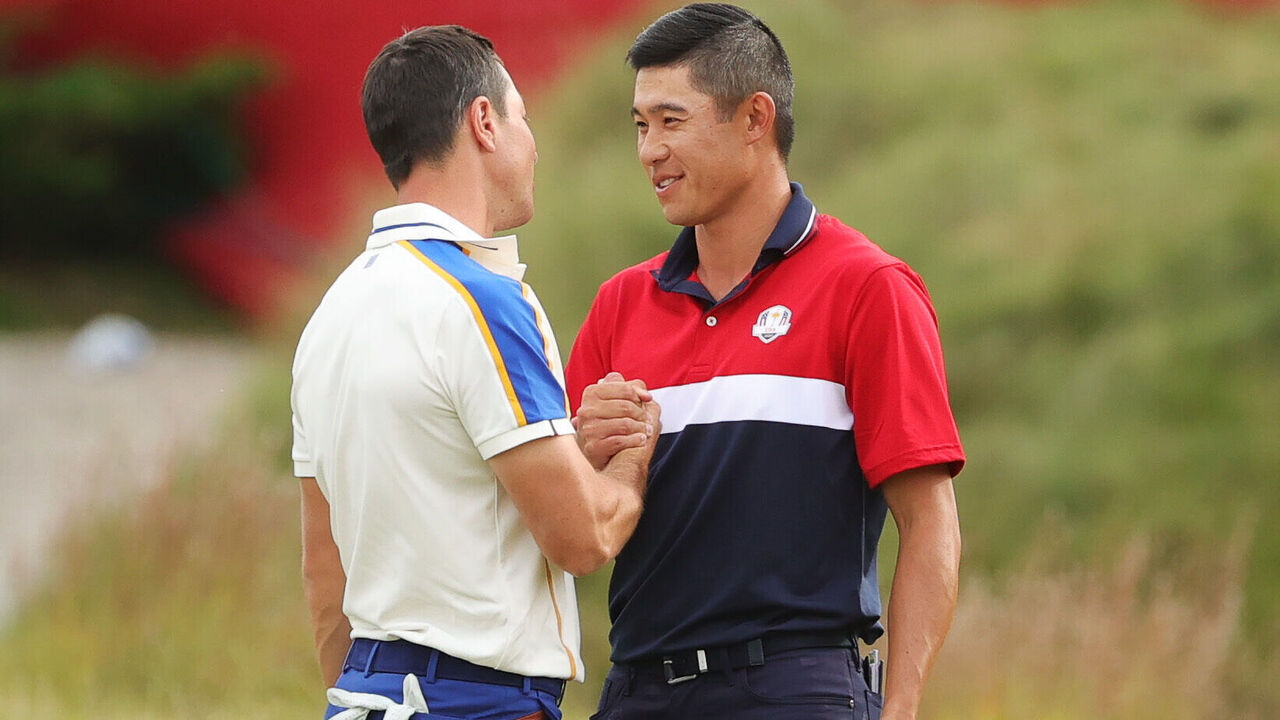 Ryder Cup record: 3-0-1
World ranking: No. 19
Qualification: Captain's pick
Morikawa was brilliant in his Ryder Cup debut two years ago, but his perfect 3-0 record in team play came alongside Dustin Johnson. He'll look to carry that success over in Italy alongside a new partner - most likely Homa. It's been a down year by Morikawa's lofty standards. However, he remains one of the best iron players on the planet. His ability to beat down flagsticks on approach could pair well with a hot putter like Homa.
10. Sam Burns
Ryder Cup record: Rookie
World ranking: No. 20
Qualification: Captain's pick
Burns is undoubtedly a world-class talent. However, his strong relationship with Scheffler likely played a major factor in his inclusion as a captain's pick. He registered a win at the WGC-Match Play but struggled to perform on the major championship stage this year. The 29-year-old failed to finish inside the top 25 at all four majors, missing the cut in the PGA Championship and U.S. Open. But he ended the year strong with a ninth-place showing at the TOUR Championship. If Scheffler can put him in good spots on the greens, Burns' proficiency with the putter could be a huge factor for the Americans.
11. Rickie Fowler
Ryder Cup record: 3-7-5
World ranking: No. 25
Qualification: Captain's pick
The only player on the American team with a losing Ryder Cup record returns after missing out on the squad at Whistling Straits. He would have seemed a long shot to make this year's team as he started the season outside the top 100 in the OWGR, but Fowler experienced a career renaissance capped by a win at the Rocket Mortgage Classic. He ended the campaign ranked 25th in the world and secured one of the captain's picks. He's certainly a popular player who could pair with virtually anybody on the team. But he needs to raise his game to improve his poor record in the event.
12. Justin Thomas
Ryder Cup record: 6-2-1
World ranking: No. 24
Qualification: Captain's pick
Thomas is the most controversial of the captain's picks due to his poor season, but the veteran's incredible resume safely secured his place. Thomas has a sparkling 16-5-1 mark in the Ryder Cup and Presidents Cup and forms a devastating combo with Spieth in both competitions. The long-time friends have returned a sizzling 8-2-0 record together in the team formats of those events. Yes, he missed three of four major cuts this campaign and didn't make the FedEx Cup Playoffs, but expect Thomas to shine again with the stars and stripes on his shirt in Rome.