When Sunderland fans were coming to terms with life outside of the Premier League during the 2017-18 season, few will have reached for their prayer books.
The British Social Attitudes survey released in September 2017 found 53% of all adults had no religious affiliation, a rise of five percentage points from the previous year's report. British society was becoming increasingly secular and places of worship were rarely the heartbeats of communities.
At least St. Mary's Catholic Church found its city's pulse. In the opening sequence of Netflix's critically acclaimed "Sunderland 'Til I Die" docuseries, the heads of Father Marc Lyden-Smith's congregation bow as he leads prayer for the local League One club and seeks divine assistance for churchgoers to understand football's value to Sunderland.
"The success of our team leads to the success and prosperity of our city," he says. "Amen."
Fr. Marc jokes his starring role in the first scene was because the directors "needed some eye candy," but his delivery wasn't just for the cameras. A sign sits outside his church on matchdays inviting people to "light a candle for the team" and he includes the Black Cats in his sermons "most weeks."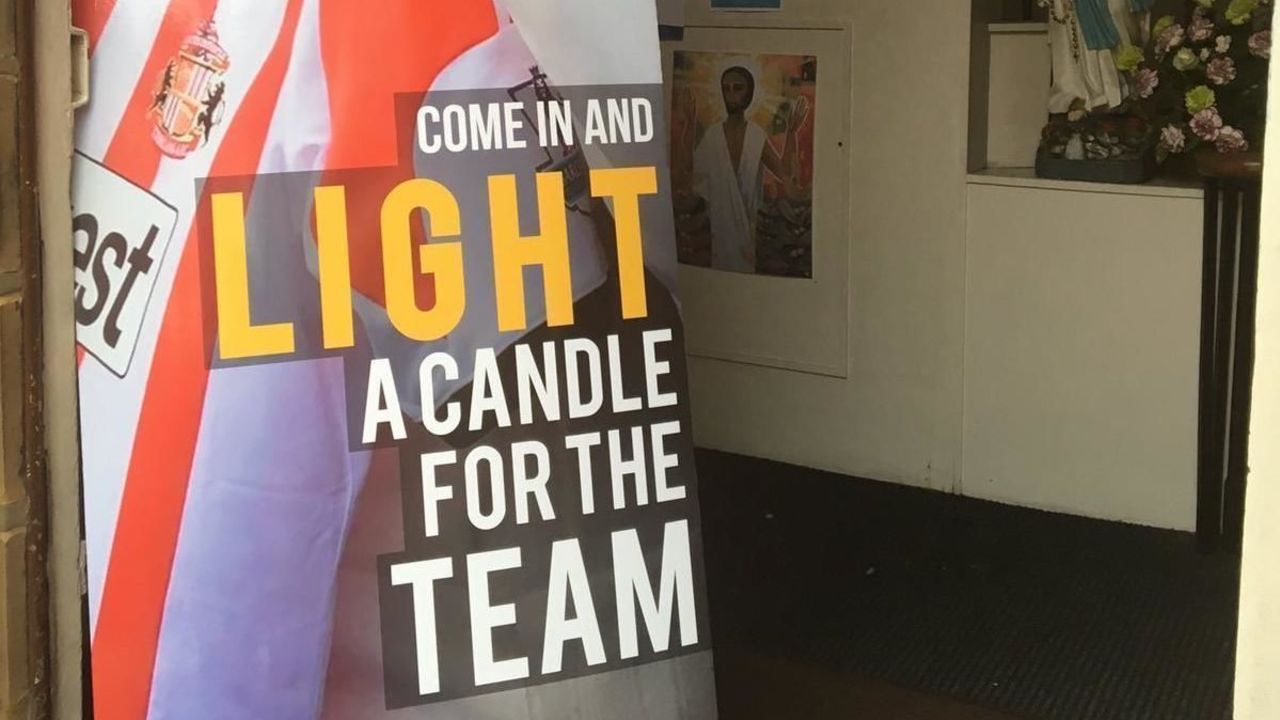 "You'd be hard-pressed to find someone not interested in football in Sunderland," Fr. Marc told theScore.
"The population is something like 150,000, and 46,000 go to the games every week. The football club's a big employer. Everybody is affected by the club even if they're not really passionate about it."
Fr. Marc is an avid fan who spent his younger years marveling at Niall Quinn and Kevin Phillips' strike partnership from the stands. Today, in his role as club chaplain, he gets to know the players personally. He sits down for confidential chats with squad members where no subjects are forbidden, and ways to cope with social media abuse is a common talking point.
For some reason, his closest bonds tend to be with goalkeepers. Jim Montgomery, the club's all-time record appearance holder and a legend of the 1973 FA Cup-winning throng, is at mass every week. Minnesota United's Vito Mannone, who played for Sunderland between 2013 and 2017, flew Fr. Marc to Italy to officiate his wedding and declared the priest a fine interviewee when theScore expressed an interest in writing a story on him.
"There's something about goalkeepers that they always seem to be a bit more religious. I've thought about it a lot," Fr. Marc said. "I don't know if it's something to do with protecting and safety, but through the years, we've had a lot of goalkeepers who've become quite involved in the life of the parish."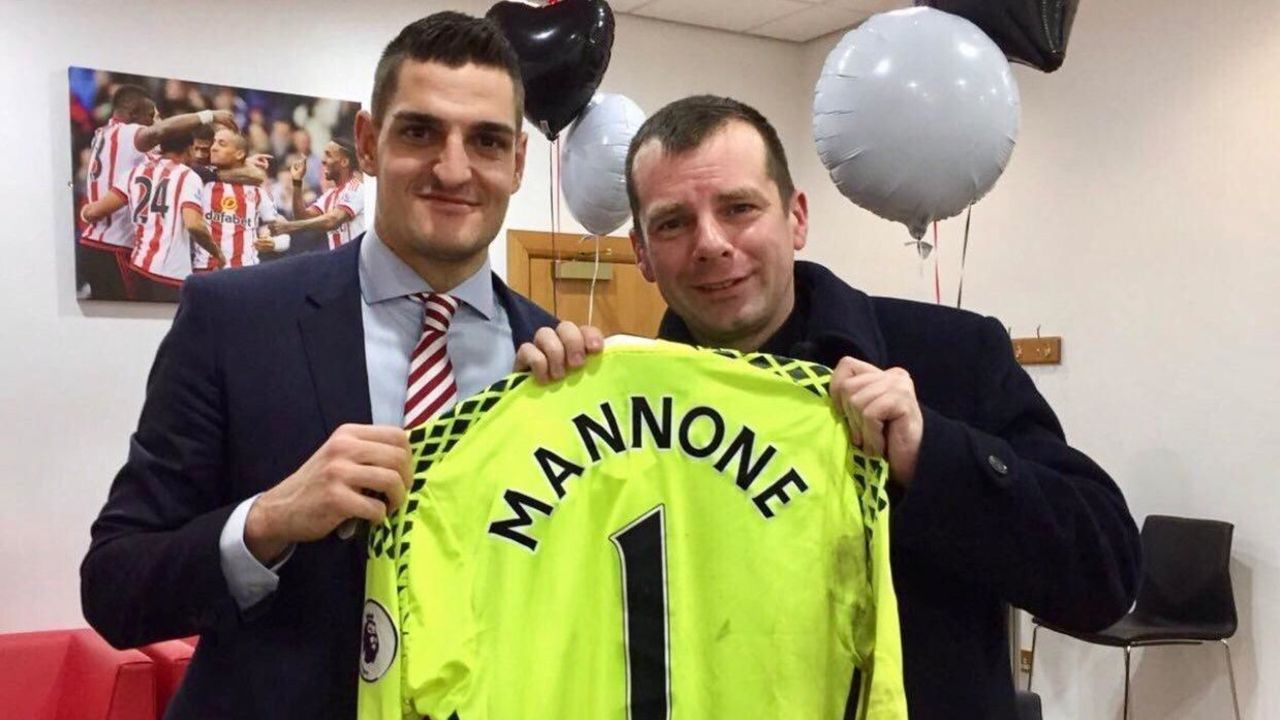 The brutal truth is that everybody in Sunderland - goalkeepers, outfield players, fans, and neighbors impacted by the club whether they like it or not - could use a little faith right now. The 2017-18 campaign documented by Netflix finished with a second straight relegation for the team, and last season ended in typically painful fashion when Sunderland were defeated by a 94th-minute goal in the League One playoff final.
Ellis Short's decade-long ownership of the club is apportioned plenty of blame, with years of rampant managerial turnover culminating in an unsettled and sometimes unmotivated squad. Mannone admitted to theScore in May that it was "painful" to work alongside players who clearly didn't care about the club's cause.
Jack Rodwell started just two league matches in the 2017-18 term and is a clear antagonist in "Sunderland 'Til I Die." In the series, then-CEO Martin Bain desperately tries to negotiate a premature end to Rodwell's lucrative contract amid a threat of a second relegation that could mean redundancies for the non-playing staff. Seemingly indifferent to their welfare, Rodwell refuses to revive his flagging career elsewhere and continues to take home a Premier League wage when he barely plays in England's third tier.
Surely, Fr. Marc, in both his position of chaplain and as a supporter, is unimpressed by someone with no apparent concern for Sunderland's club?
"You've got to be aware that, because of the nature of the beast, that player's suffering as well. They're getting a lot of stick online, they're getting a lot of stick in the local community, they're getting a lot of stick from the fans. There's lots of things at play," Fr. Marc reasoned. "But yeah, you're right, I wouldn't hate anyone but I've certainly been disappointed with people as a fan through the years."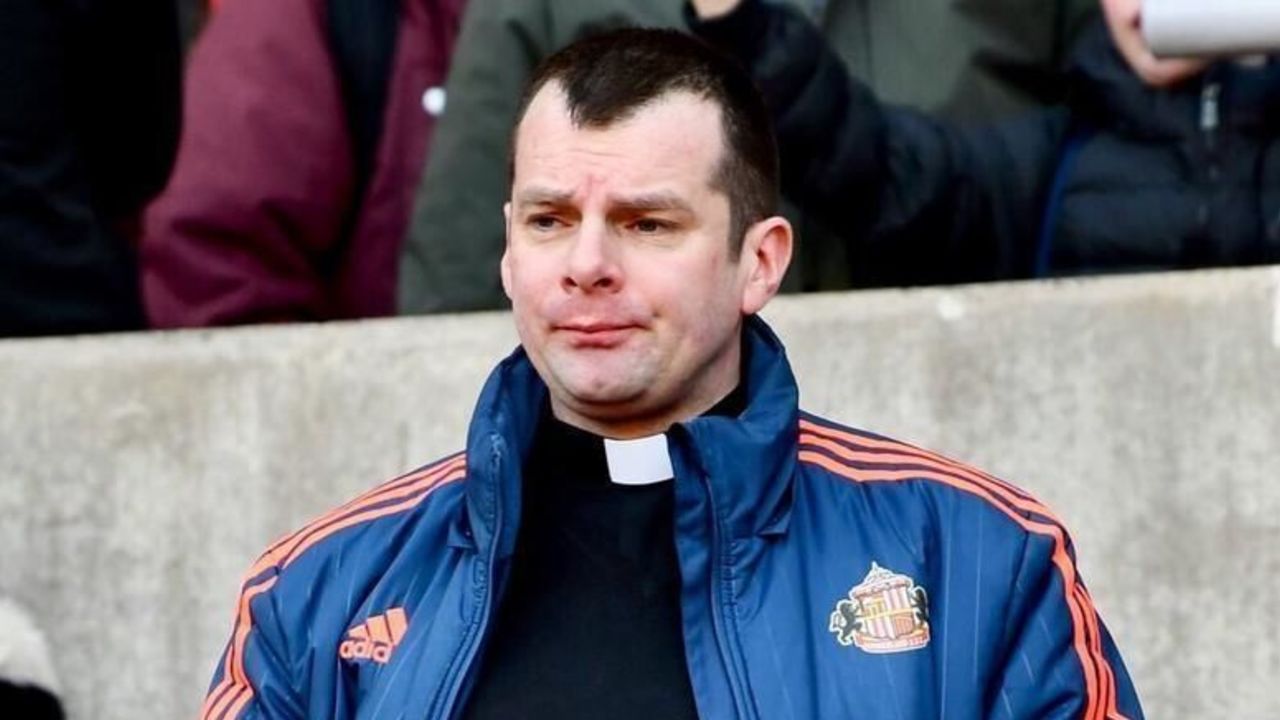 And Fr. Marc's interactions with footballers are overwhelmingly positive. He finds they often want to use their profile for good and mesh with staff behind the scenes; the latter aspect was evident when Netflix showed the heartwarming relationships manager Chris Coleman and defender John O'Shea shared with kitchen employees at the training ground.
"It's always good to see that side of things," he said. "Players just don't go into an ivory tower and hide away, they integrate with employers and people that work with the football club that are from the city."
Fr. Marc believes the next season of "Sunderland 'Til I Die" intends to delve deeper into the local community and unsung heroes who define the club. Simply put, the second series will acknowledge Sunderland Athletic Football Club - the ministerial hub of Wearside.
"It created a little bit more pride in the city. Everyone seemed to be talking about our football club," Fr. Marc said. "Local people were very proud of that documentary and I think it showed the passion of the club and the beauty of the city."