The club shop was bare and the bar was out of beer. Fans sat in battered seats bought secondhand from a Scottish team, and the £6,000 copped on matchdays was stuffed into shoeboxes and locked away in damp rooms.
Players didn't stay long at Accrington Stanley; their contracts often lasted a year, offering them a swift escape without earning the disintegrating club a penny. Accy were £1.2 million in debt and a savior was needed.
"I didn't know a football club from a cheese factory when I started," Andy Holt, who took over the Lancashire outfit when it was in the fourth tier in 2015, told theScore. "I'd never run a football club. I didn't have a season ticket, I had a table at Manchester United - that shows you how much I know about football."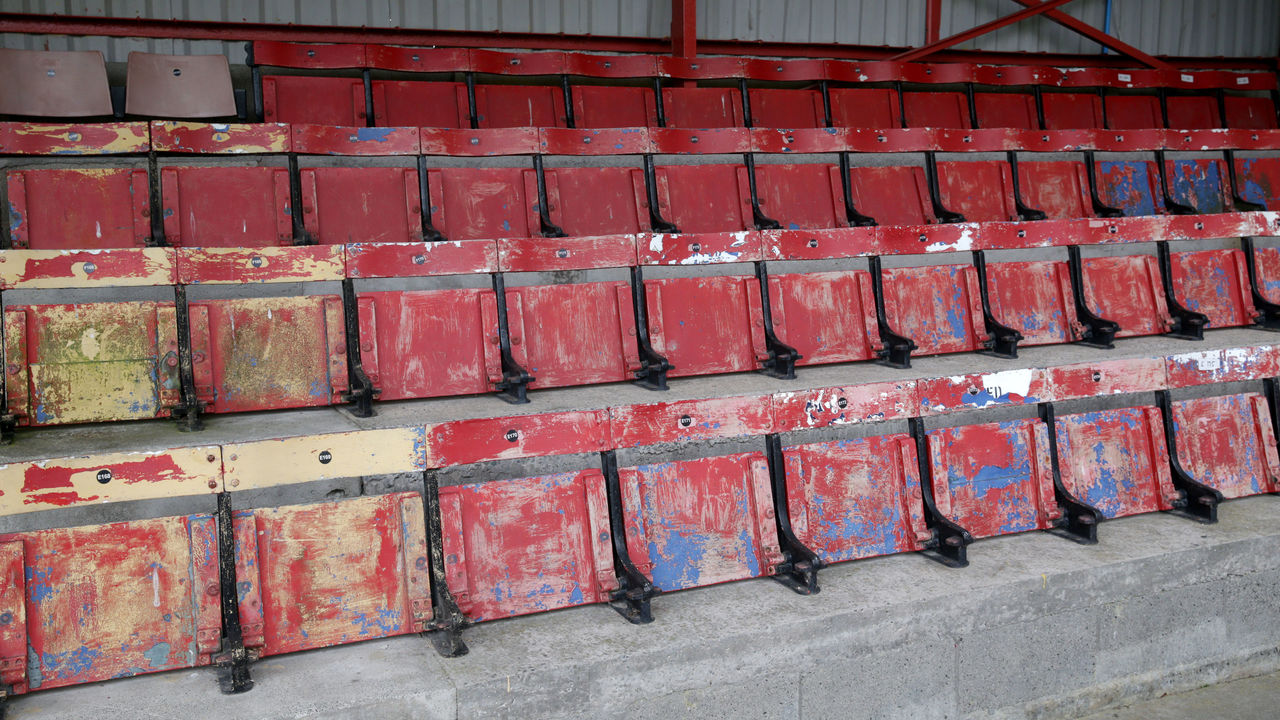 Kicked off by kids
Holt is a successful local businessman who made his money through manufacturing and selling plastic boxes and bins. His company, What More UK, lent its abbreviated name to the stadium before the 2015-16 season began when Crown Ground adopted the catchier moniker of Wham Stadium. A few months later - and despite the misgivings of his family and friends - Holt took up ownership of the club.
Holt describes his investment in Accrington as his "community service," a way of giving back to an area that allowed his business interests to thrive. He juggled "20 or 30 pressing jobs" upon his arrival in football, but made sure to cover the basics.
"They were that much in debt and that skint that just paying wages raised morale," Holt said. "I was going into a rebuild situation. The cost-cutting had already been done for me."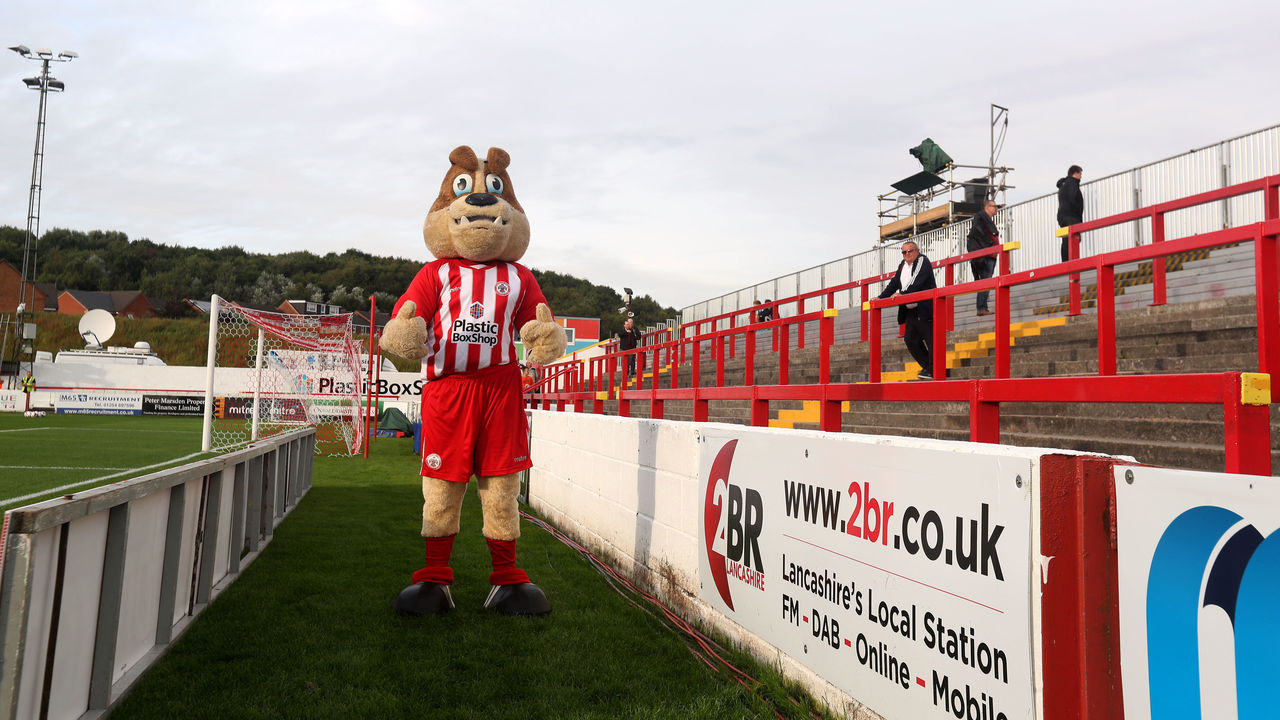 Professionalism, meanwhile, was lacking. While Holt is keen to laud the good work done by the directors that preceded him, shallow pockets meant that, even when Accy ended 44 years in the abyss when they returned to the English Football League in 2006, they still operated like a non-league club. Accrington Stanley's home was sagging and they didn't have a training ground, so they took whatever time they could to practice on local facilities.
"We'd use the council's 3G pitch from 10 'til 12 o'clock, but if we wanted to go on we couldn't because the kids were coming on and playing their games," Holt explained.
"If you were partway through a training session, you couldn't stay. You were kicked off and that's the end of it. They're as entitled to be on it as we were."
Stanley had no place to train, and the earth continually shifted underfoot while heavy machinery moved in to renovate the stadium. Thankfully, manager John Coleman and his assistant, Jimmy Bell, were able to offer a semblance of stability during this time.
Leaning on Twitter
John and Jimmy, as they are affectionately known, are preparing to oversee their 19th season in charge of Accrington Stanley. Coleman was at the helm during some of the club's time outside the professional game, so he respects the financial restraints it's still under. He takes pride in signing hungry yet ultimately cheap talent, and his knack of discovering players from his native Merseyside is well-known.
Coleman and Bell guided the club into the third tier during the 2017-18 season, when Accrington had the second-smallest budget in League Two. After consolidating Accy's position in League One last term, the upcoming campaign offers fans ambitious yet not entirely unrealistic hopes of reaching the Championship via the playoffs.
Holt was lucky to inherit the coaching duo but recalls blowups between himself and Coleman on the team bus during his early days as owner - often to the players' amusement. Now, Holt knows to leave all footballing matters with Coleman and his trusted aides while he looks after the business side of the club.
"We have a great relationship," Holt said of his understanding with Coleman. "We only argue when we're playing cards."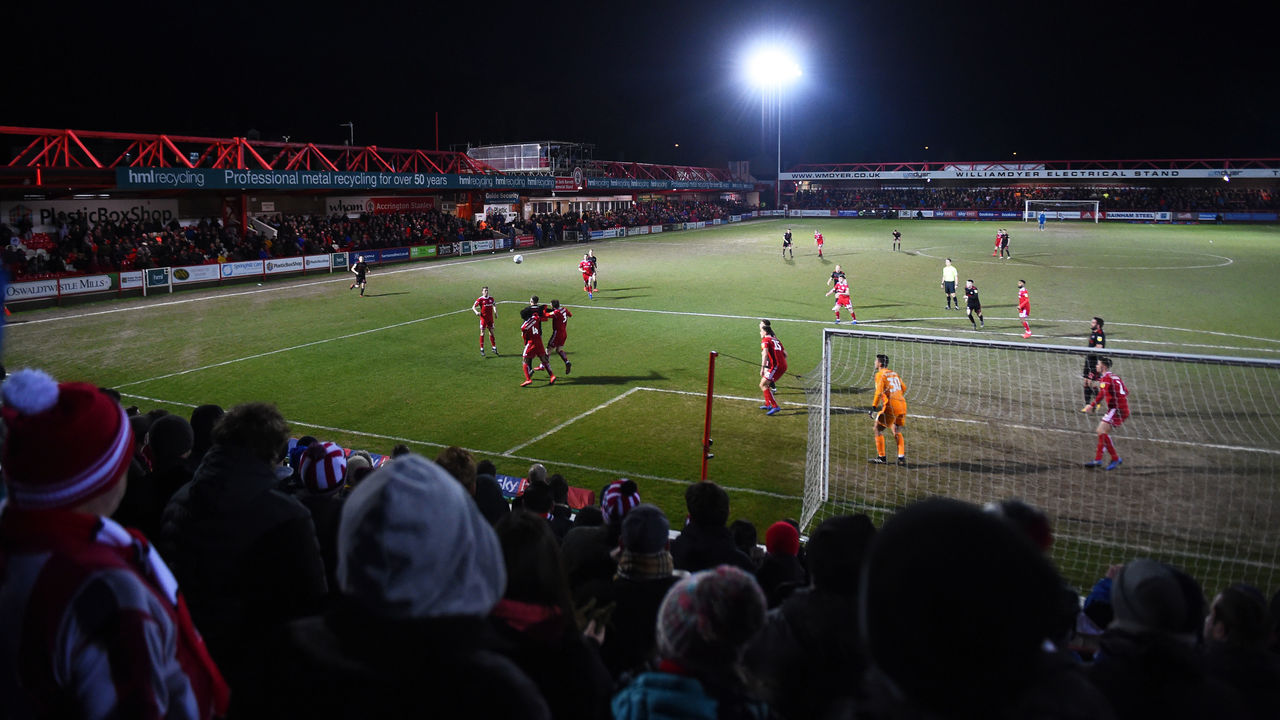 To tackle his supposed dearth of football knowledge, Holt enlists the help of Twitter. He admits that it can be a bit irritating when trolls call him "a wanking bastard and things like that," but, overall, his social media presence helps him tighten bonds with Accy supporters.
Twitter even saves him money.
The owner avoided splurging "a fortune" when 73 percent of supporters responded to a Twitter poll saying they would prefer terracing to having an all-seater stand at the Wham Stadium. The response encouraged him to continue running club decisions by Twitter-literate fans.
"For me, I thought, 'This is great, this,'" Holt enthused. "What they want is usually cheaper than I want ... It's a working-class area so they don't want fancy things."
Holt believes his own modest background makes it easy for him to mingle and glug pints with both sets of supporters at the ground. It's another facet of his approach that helps him learn how to improve the matchday experience and gives him an advantage over many rival owners in the English Football League.
No longer non-league
Stanley's on-pitch overachievement has drawn more supporters, and Holt is ensuring the club cashes in. People no longer sneak into the ground free of charge and the beer taps don't run dry. The club makes much more than £6,000 on matchdays: January's FA Cup tie with Derby County pulled in £100,000.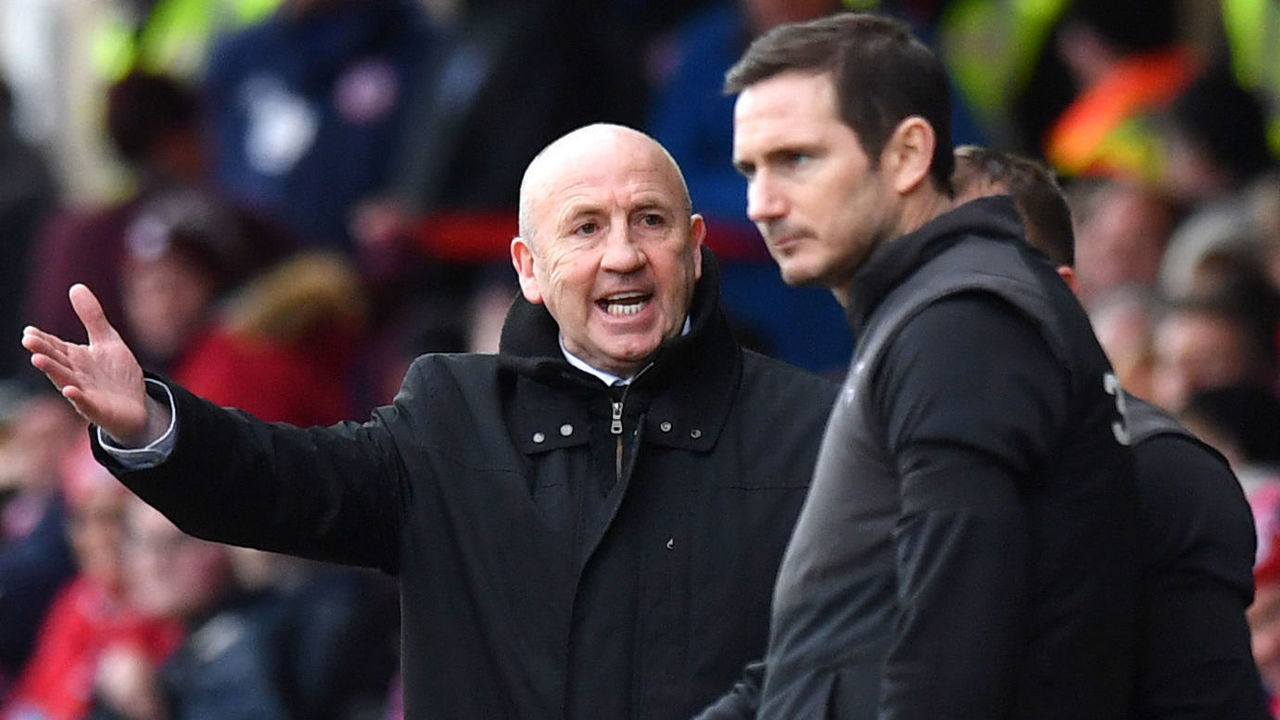 Some of that windfall is used to boost Accy's outreach in the community, with 1,200 football shirts given to 7- and 8-year-old children in the Hyndburn district each year. But the biggest development from a football perspective was the move to a permanent training ground at King George's Fields. It was a clear demonstration of the club's newfound professionalism.
"It's becoming a Football League club now in all aspects. In terms of training, we're going to increase the number of kids we're bringing through the academy because we've got somewhere to train them now," he explained.
"Our budget's the lowest in League One this year, probably. £1.6 million it'll end up being. Three years ago it was £550,000."
Wear a flat cap
Holt has pledged around £2 million since he took over, and that's before his company's shirt and stadium sponsorships are taken into account. But there is a pang of regret when he demolishes things his predecessors built with nothing; after all, those things were relics of what the club's current owner was attracted to in the first place. They are proof of the community spirit that kept the club afloat.
"Don't forget, a lot of holes that I'm digging with machines they did with spades. I do feel it," Holt lamented.
But the club needed modernizing for it to compete. Accrington Stanley are underdogs but will probably finish above Bolton Wanderers and maybe even Ipswich Town in the 2019-20 season. This is a club that can delight any fan who appreciates that football's roots run much deeper than Champions League prize money and superagents.
"You could come in old nail boots and a flat cap," Holt said of football supporters looking to experience an Accrington gameday. "It's a working-class area and we're not having any pretensions."