10 thoughts from frenetic weekend of Premier League action
theScore examines the most important developments and discusses the biggest talking points from another rip-roaring weekend in England's top flight.
Antony changes the outlook
Don't look now, but Manchester United are on a roll. The crisis that engulfed the club after back-to-back losses to open the season already feels like a distant memory.
Sunday's 3-1 victory over Arsenal, while not a perfect showing by any stretch, was the latest indication that Erik ten Hag's principles are starting to yield positive results. United look more stable, organized, and efficient, and the preferred lineup is starting to take shape.
Antony, who scored a slick goal during his debut, gives Ten Hag an exciting one-two punch on either wing, with the tricky Brazilian star on one flank and Jadon Sancho occupying the other. That stretches the opposition and, in turn, gives midfield creators Christian Eriksen and Bruno Fernandes more space to operate. Both produced an assist at Old Trafford, with Fernandes' sumptuous dime for Marcus Rashford's first goal a thing of absolute beauty.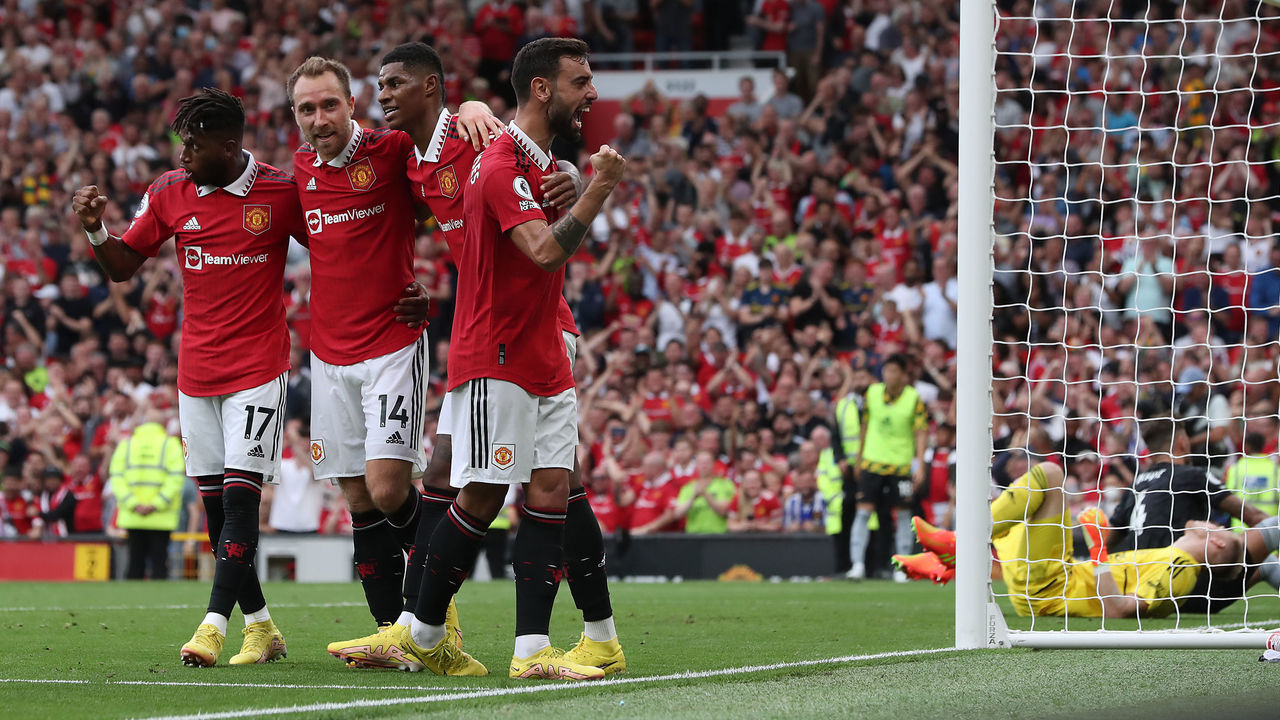 Rashford, meanwhile, delivered a standout performance, leading the line and scoring twice. Once Casemiro is integrated into the starting XI, presumably in place of the still erratic Scott McTominay, Ten Hag has the makings of an impressive team - especially if Lisandro Martinez and Raphael Varane stay fit and continue to grow as a defensive pairing.
All of a sudden, the pieces are there. How quickly things change.
This shift was always going to take time, and the club still has work to do. But United's fourth consecutive victory- which puts them fifth in the table, just three points adrift of Arsenal for top spot - is a reminder that it's never wise to overreact to early results, especially when a new coach is in the mix.
Patience is the best practice.
Arsenal lack 'killer instinct'
Mikel Arteta's vibrant and energetic team played quite well for large portions of Sunday's contest in Manchester, with positives to take away from the defeat.
But the final result called into question Arsenal's ability to wrest full control of a match when they're in the ascendancy - and not for the first time.
"I am really disappointed to lose the game, especially with the way it went over the 95 minutes," Arteta explained after the final whistle. "We had some big periods where we were totally dominant and in total control. We created chance after chance but did not close the game."
It's a familiar refrain from the tactician, who made a similar observation during last season's race for the Champions League.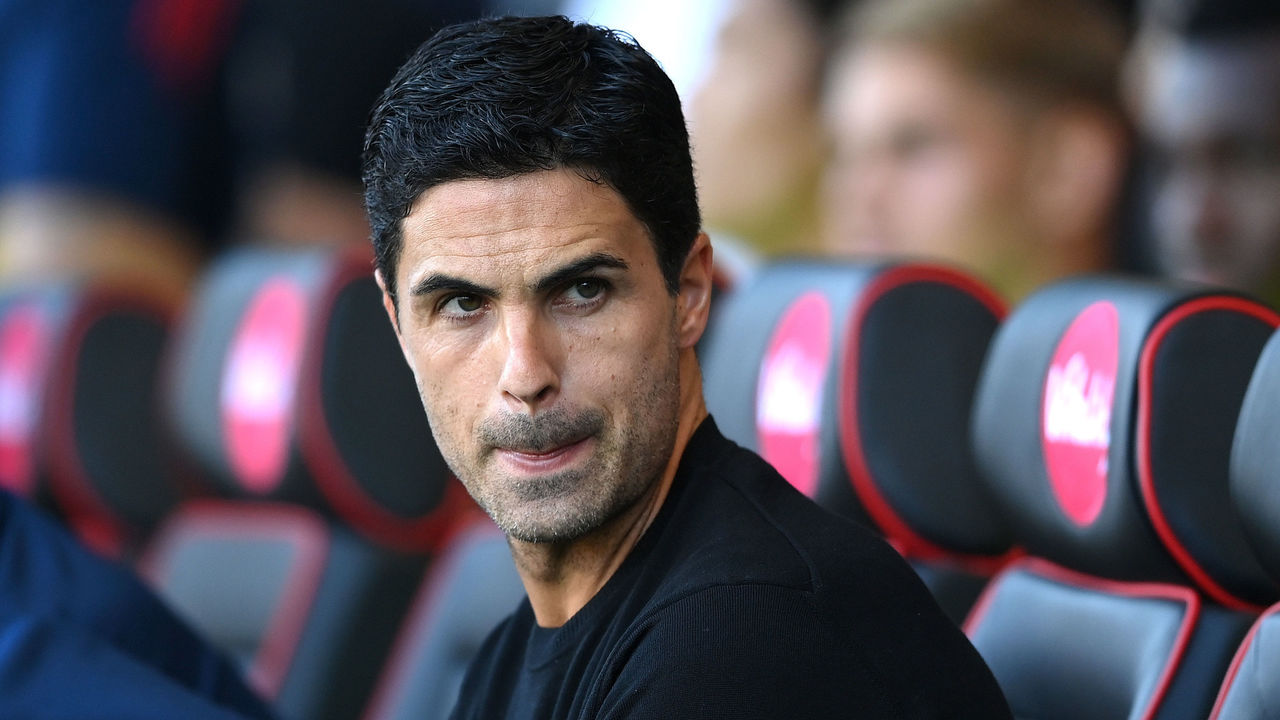 "The best teams have a killer instinct and a mentality that is: Here is only winning. Win today, tomorrow, the next day's training, and the following one. That culture and that education has to be set," he said back in March. "It takes a little bit of time, and that's what we need. The moment that is instilled, not only in the players but the staff around you - the coaches, the club, the director, the board, and the crowd - then it is extremely powerful."
The manager needs to take some responsibility for Sunday's result - his questionable triple change in the 74th minute saw the Gunners lose structure and control - but the players need to realize when to go for the jugular, too.
Arsenal, boosted by their summer arrivals, have already made very clear strides from last season, but that crucial next step remains an obstacle.
Here are the main talking points from Saturday's matches ...
How did that stay goalless?!
Saturday's Merseyside derby had it all. Almost. It had the frenetic pace and passion we've come to expect from the historic derby, the wild - and sometimes unsavory - scenes emanating from the stands, the tough tackles, the tight calls, and the frenzied action inside both penalty areas.
All that was missing was a (legal) goal. Conor Coady's tally, correctly ruled out for a slim offside infraction, was somehow the only time the ball hit the back of the net at Goodison Park. A combination of Jordan Pickford standing on his head, Alisson standing tall, and the woodwork getting a workout at both ends kept a pulsating contest goalless.
"Wow, what can you do? It was a great derby, super intense, with a lot of really spectacular saves," Liverpool boss Jurgen Klopp said afterward. "We hit the post three times, and Pickford made so many saves."
Eight, to be exact, Jurgen.
The English shot-stopper has been maligned at times in his career, but Saturday was a good reminder of why Gareth Southgate's faith in the 28-year-old has never seemed to waver amid intense competition for the Three Lions.
VVD was very lucky
Virgil van Dijk got away with one.
The superlative Liverpool defender was lucky to avoid a red card for a late tackle on Amadou Onana in the second half of Saturday's feverish derby, and the incident once again called into question the Premier League's willingness - or lack thereof - to utilize video replay to review open-play incidents.
There was no malice in the tackle, but that doesn't negate how dangerous it was. Even Van Dijk, so often imperious, can make mistakes. That Anthony Taylor only issued the Dutchman a yellow card and VAR didn't intervene was both a big surprise and, understandably, irritating for Frank Lampard.
"I love Virgil van Dijk, as a player he is fantastic," Lampard fumed after the contest. "But sometimes you mistime tackles, it was up on Amadou's shin and his foot was on the ground.
"I'm surprised it hasn't gone to VAR, and the ref (hasn't) gone to look at it and made the correct decision. "It doesn't matter now, but for me, it was a red, and that changes the face of the last 20 minutes."
The Toffees may still be winless on the season, but there were plenty of promising signs that they can get things back on track if they approach every match with the vigor of Saturday's derby. Had VAR done its job and addressed the Van Dijk challenge, perhaps Everton's day would have been even better.
More controversy undermines VAR
West Ham United and Aston Villa were on the wrong end of equally egregious calls later in the day.
Hammers boss David Moyes couldn't believe it when VAR chalked off Maxwel Cornet's late equalizer at Chelsea because of an apparent foul on 'keeper Edouard Mendy. Replays showed West Ham's Jarrod Bowen clipped Mendy with his trailing leg as he tried to avoid contact with the shot-stopper.
"It is a scandalous decision," Moyes told BBC's Match of the Day.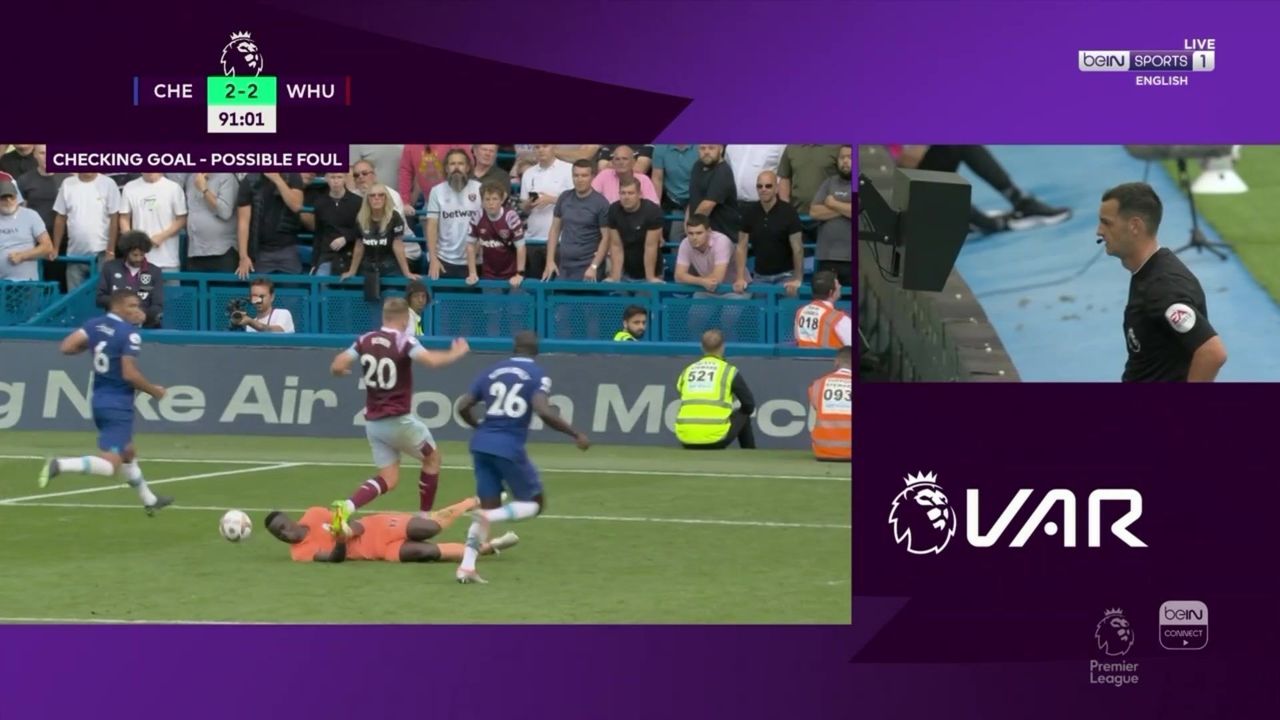 West Ham captain Declan Rice called it "one of the worst" decisions since the Premier League introduced VAR in 2019-20.
Villa shared West Ham's misery when referee Simon Hooper blew his whistle prematurely on a play that was never close to being offside. Hooper was acting on his assistant's view of Philippe Coutinho straying offside before collecting the ball on the edge of the area and scoring. Replays showed the Brazilian midfielder was well onside when he received the ball, but because Hooper halted play as Coutinho let fly, VAR couldn't intervene.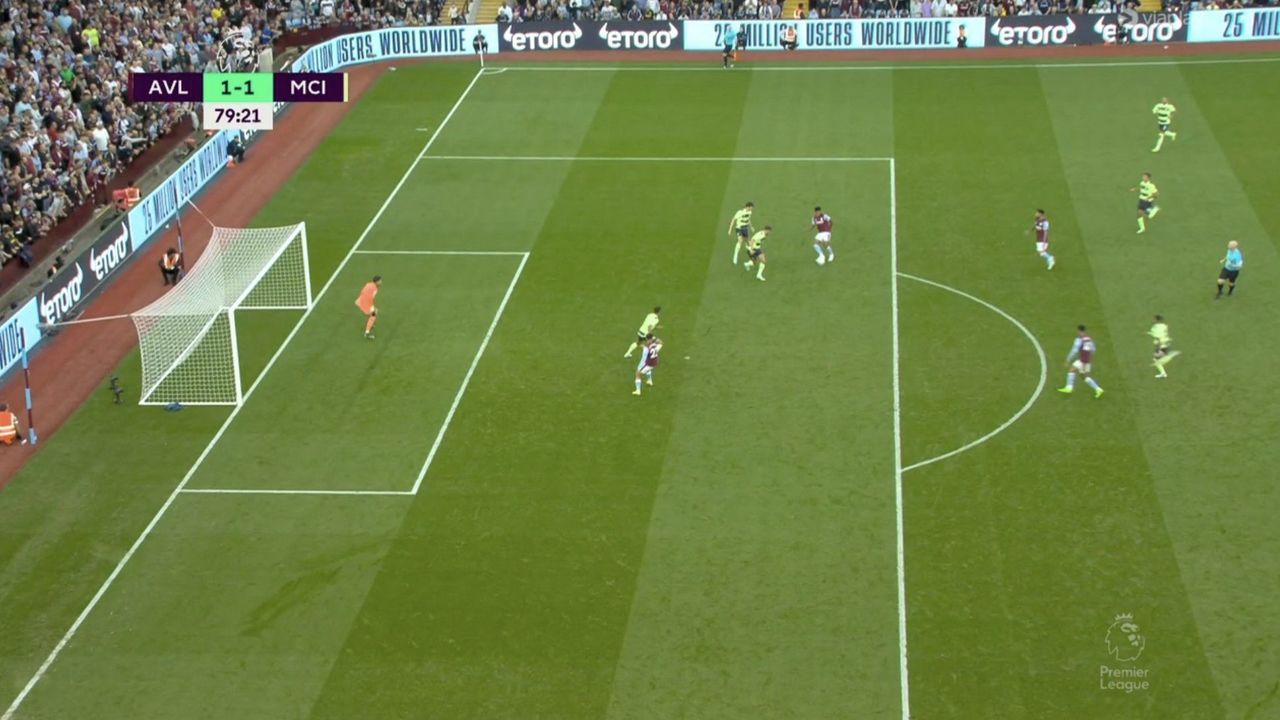 If Coutinho's goal had stood, Villa would've carried a 2-1 lead into the final 10 minutes of their match against Manchester City. Even if a point against the reigning champions is worth celebrating, a win would've kick-started Villa's season.
Incidents like these eat at the public's already paper-thin trust in VAR protocol. It's hard to justify the foul on Mendy as a clear and obvious error that needed correcting, just as it is hard to understand why Hooper stopped play before allowing VAR the chance to review.
Chelsea rickety on set pieces
Chelsea spent the GDP of a small country to reload their defense this summer, but based on the early evidence, it's going to take some time for all the pricey new pieces to get in sync with one another.
Kalidou Koulibaly, Marc Cucurella, and Wesley Fofana all started in Saturday's 2-1 victory over London rival West Ham, but the Blues once again looked susceptible in set pieces and eventually conceded the opening goal of the contest after an untidy scramble inside the penalty area from a corner kick.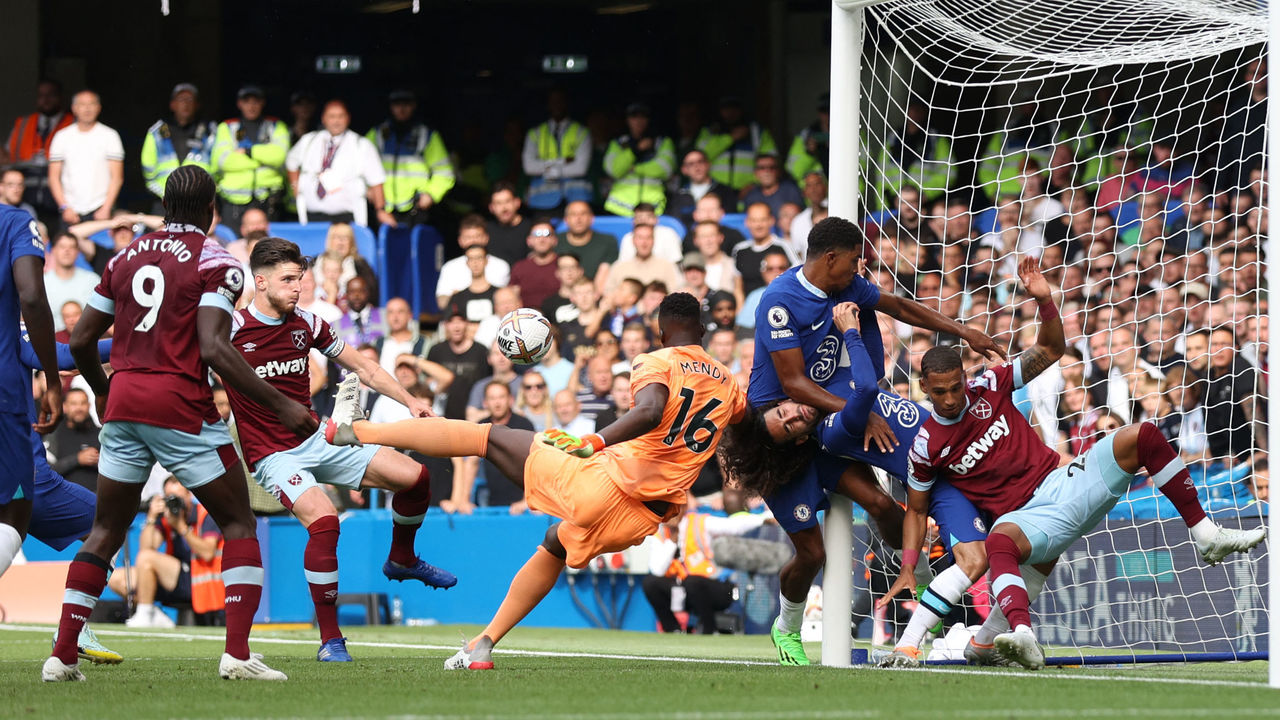 Of the nine league goals Thomas Tuchel's team has allowed this season, it was the fourth from a set-piece situation. That's a cheap way for Chelsea to potentially lose ground with such slim margins at the top of the league. They were lucky, in more ways than one, to turn things around and pick up three points at Stamford Bridge on Saturday.
Ben Chilwell, who saved the day with a goal and an assist after coming off the bench, won't come to Chelsea's rescue every week. If the Blues continue to bleed goals from avoidable situations, it will eventually come back to haunt them.
Goals will soon flow for Son
Heung-Min Son can't buy a goal right now.
Last year's joint Golden Boot winner has yet to get on the board through six matches to start the new campaign. His 17 shot attempts - four of which came in Tottenham Hotspur's 2-1 win over Fulham - are the most by any player in the Premier League this season without a marker.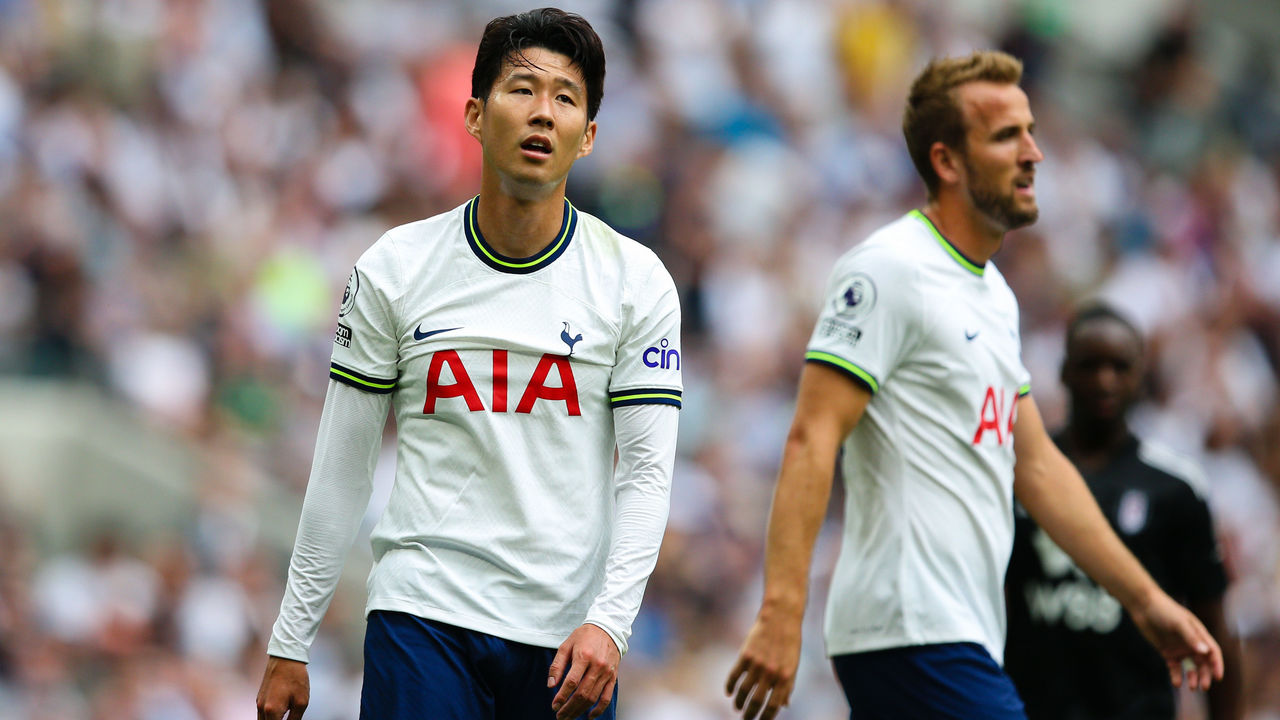 The South Korean star had racked up 1.3 expected goals coming into the weekend, so he's not been wildly unlucky just yet - it's just a case of the typical ebbs and flows that virtually every attacking player goes through. The goals will eventually start flowing since Son is simply too good for any other outcome.
And crucially, his cold streak hasn't impacted Spurs, who have four wins in six league matches and are yet to lose this season.
Richarlison one of Conte's soldiers
Richarlison couldn't have extracted anything more from his first start for Tottenham. Starting alongside Son and Harry Kane, the Brazilian forward was a constant menace on the right wing, assisting Pierre-Emile Hojbjerg's opener before hitting the post and the back of the net in quick succession. The video assistant referee correctly ruled Richarlison had strayed offside, but he still emerged from Saturday's 2-1 win over Fulham as man of the match.
The left-winger by trade showed he can play anywhere across the front line, giving manager Antonio Conte an important wild card in attack. Richarlison recorded a game-high 10 touches in the opponent's area, and while he spent most of his time terrorizing defenders, he also tracked back, covering an incredible amount of ground on the right flank.
When the 25-year-old arrived from Everton, critics questioned whether Richarlison would have the game time a £50-million signing deserved. His biggest obstacle was tactical: With Son occupying his usual position on the left, Kane starting up front, and Dejan Kulusevski earning respect on the right, Richarlison looked like the odd man out. But his all-action performance Saturday proved he's more than capable of handling any given role.
Conte loves flexible attackers who follow orders like soldiers in war - Richarlison is exactly that. The Italian boss now wants the rest of Tottenham's summer signings to follow Richarlison's lead.
Toney deserves England chance
Are you watching Gareth?
Ivan Toney sure hopes so. The Brentford striker delivered another all-action display that warrants the attention of England manager Southgate, scoring a diverse hat-trick in the Bees' entertaining 5-2 triumph over Leeds United. Toney found the net from the penalty spot, added a sumptuous free-kick, and then capped his treble with a splendid 30-yard chip that showcased his deft touch, patience, and poise.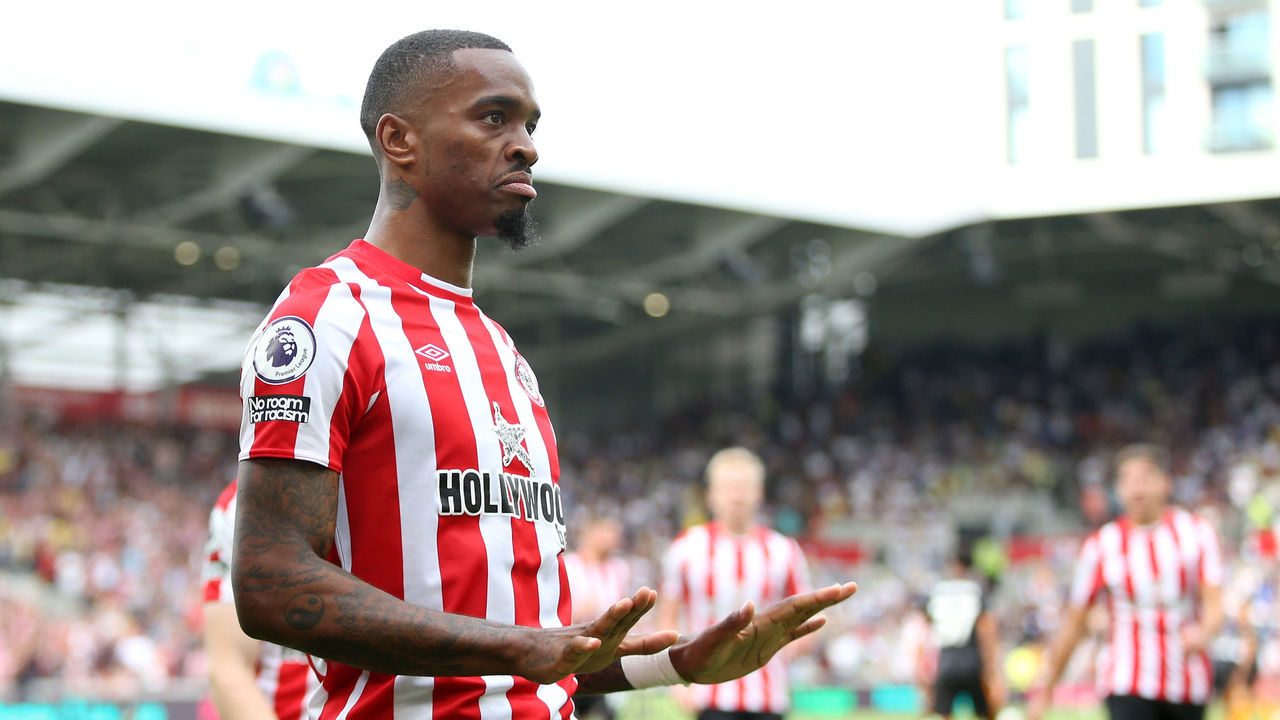 The 26-year-old's first marker of the game was very familiar: He's perfect from 12 yards out since joining Brentford, converting 18 penalty attempts. His second was an outlier, though, as it was his first direct free-kick goal for the club. The variety of his game, both in how he scores goals and facilitates the attack, is excellent - he does it all for Thomas Frank's team.
Toney, who led Brentford with 12 goals last season, has more goal contributions this term (seven) than any player outside of England's "Big Six." His one-man masterclass on Saturday was another reminder that he could easily play for one of those proverbial heavyweights and that an England call-up should be on the cards at some point.
Signs of life for Bournemouth
Don't look now, but Bournemouth have patched together a two-match streak without a defeat. Considering how their season began and how Scott Parker's tenure ended with a 9-0 hammering at the hands of Liverpool, that's a step in the right direction. Baby steps.
The Cherries, coming off a goalless midweek draw, crafted an impressive 3-2 comeback victory over Nottingham Forest on Saturday, overturning a daunting 2-0 half-time deficit at The City Ground.
Dominic Solanke was the catalyst, scoring a splendid overhead kick - that had some help from a slight deflection - before pouncing on a defensive howler to set up Jaidon Anthony's late winner.
Bournemouth have been viewed as a surefire bet to be relegated right back down to the Championship since almost the minute they earned promotion. If they have any chance of bucking conventional wisdom and surviving the drop, Solanke needs to have a monstrous campaign. Prolific in the Championship - he scored 29 goals last season - this is his first real chance to be the focal point of a Premier League attack for an extended period.
With just two more league starts, he'll match his career high in the Premier League, which came as a raw 19-year-old for Liverpool in the 2017-18 campaign. He's clearly grown since then, and how he carries the load will likely dictate how Bournemouth's season goes.