10 thoughts from the weekend's Premier League action
theScore examines the most important Premier League developments from the weekend, dissecting the biggest talking points after a busy slate of action.
Huge task ahead for Howe
Newcastle's new Saudi-led ownership group may be aiming to emulate the likes of Manchester City and Paris Saint-Germain, but Eddie Howe will be under no such illusions at the moment. His task is simple: avoid relegation.
Howe missed his first official match as Magpies boss due to a positive COVID-19 test but was on the touchline Saturday as Newcastle succumbed to a 2-0 defeat at Arsenal. The Gunners hoarded the ball in the first half at the Emirates Stadium, enjoying 80% possession. Though Howe remained optimistic after the final whistle, the numbers make for grim reading.
Newcastle, yet to keep a clean sheet this season, are just the sixth team in Premier League history to go winless in their opening 13 games. Of the previous five sides to accomplish that unwanted feat, four were relegated.
By the expected goals metric, Newcastle have the worst defense and second-worst attack in the league. There's a lot to work on.
The next two matches against fellow relegation candidates Norwich City and Burnley will go a long way in determining whether Howe can save his new team from dropping into the Championship.
Do 'positions' really matter?
Liverpool put on another attacking clinic on Saturday. In smashing four goals past Southampton at Anfield, the Reds have now scored at least twice in 17 consecutive matches.
Trent Alexander-Arnold's scintillating form is a big reason why Jurgen Klopp's team is filling the net with such frightening regularity and serves as an important reminder that we likely still put too much stock into "positions" when evaluating and discussing players.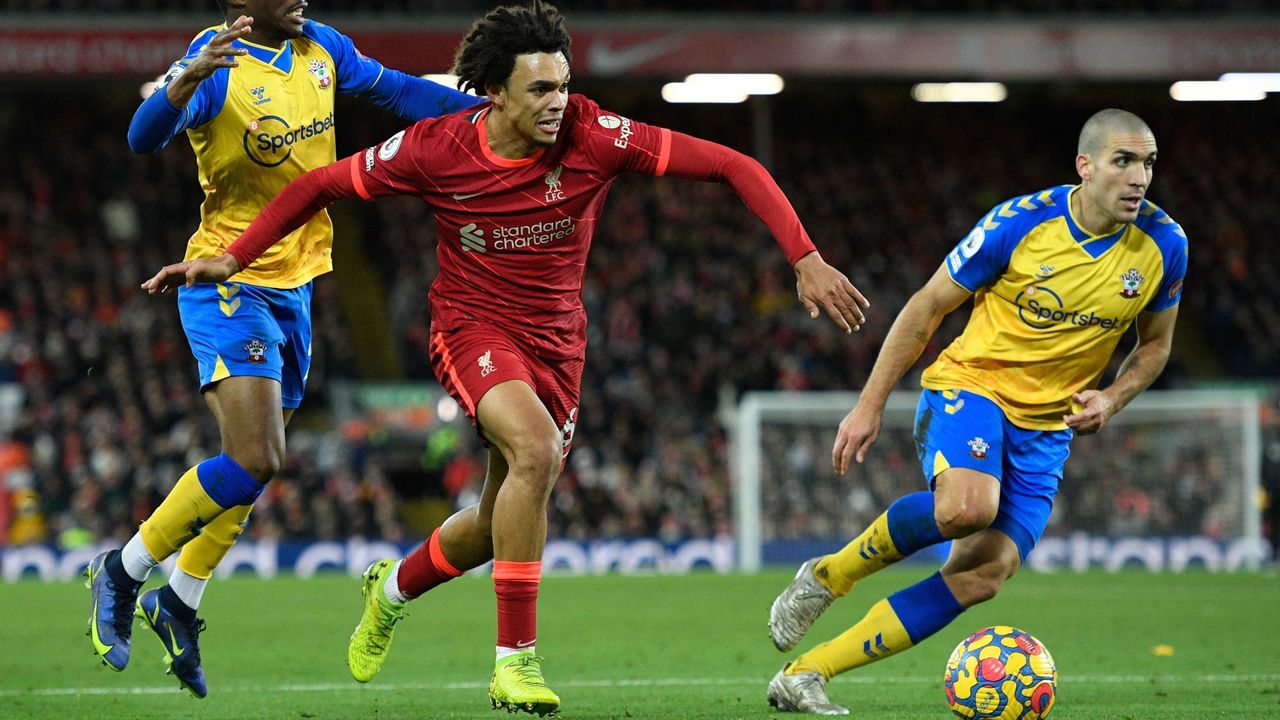 Nominally a right-back, the 23-year-old is one of the best playmakers in the Premier League, full stop. Comparing him to the likes of Joao Cancelo or Reece James, both astonishing footballers in their own right, does a disservice to all involved.
Particularly in the modern game, roles and positions on the pitch are fluid, and elite teams find ways to accentuate the skills of their best players, no matter where they happen to be listed on the team sheet. Alexander-Arnold, who has nine assists in his last six matches for club and country, might be the foremost example in world football right now.
Is Bielsa's job in danger?
Leeds United will always show thanks to Marcelo Bielsa. Take a look around the city and you'll find murals and fans who rave about the man who led the club back to the Premier League. But the fact remains that Leeds have just two wins through 13 matches this season. At what point will his job come under serious scrutiny?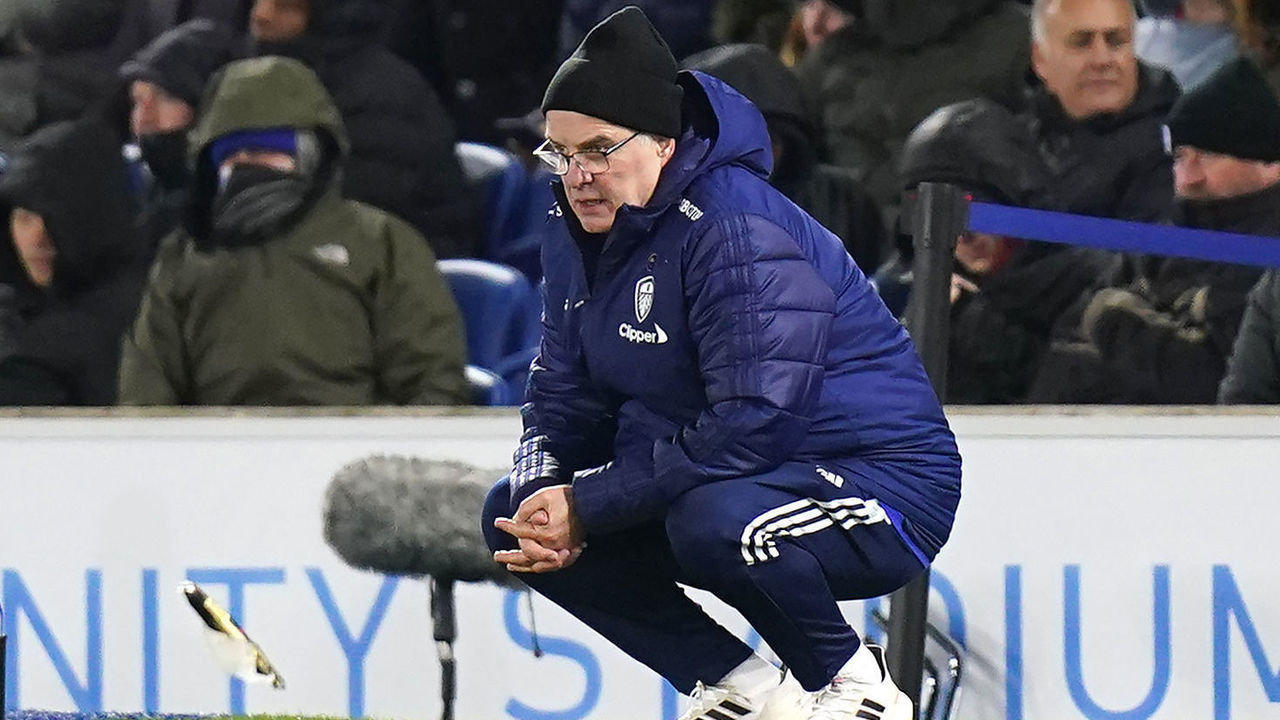 He's not solely to blame for Leeds' poor start to the campaign. A number of his best players have been injured at one point or another. Patrick Bamford, the club's top scorer, is out for the majority of the season, and Robin Koch, one of Bielsa's trusted center-backs, hasn't played since August.
Still, Leeds would be toiling in the relegation zone if not for Raphinha's individual brilliance. The collective is just not clicking. The risk of Bielsa's carefree, all-action football is the kind of burnout we're currently witnessing. His teams either electrify or fizz out, often swinging between the two during seasons, and considering this is the longest he's ever spent at a single club, it's a wonder this downturn didn't come sooner.
Sean Dyche, honorary Canadian
Burnley's contest against Tottenham Hotspur, scheduled for Sunday, was postponed due to intense snowfall at Turf Moor.
We missed out on the chance to see the vaunted orange ball in action, but it wasn't all bad: the wintry conditions in Lancashire provided an instant meme when Burnley boss Sean Dyche, beaming from ear to ear, waltzed onto the pitch without a coat to examine the conditions.
Perhaps Dyche should make a move for Canadian international Sam Adekugbe, who enjoys a snowy goal celebration more than most.
City's quality shines through the snow
The circumstances didn't favor Manchester City. Facing a team like West Ham in heavy snow days after a taxing performance against PSG is no easy task. The conditions made City work hard, not only to keep the ball but to do something with it.
Despite everything - the relentless snow, the threat West Ham posed on the counter, the lingering fatigue - Pep Guardiola's side created plenty of chances and secured their fifth consecutive win in all competitions. City probed for openings and played balls into dangerous areas, and they slowed down the pace of the game when they sensed danger of their own.
Guardiola praised his team afterward, calling them "magnificent" not just because of their performance on the day but because they've maintained such high standards over the last six seasons.
Props to the groundskeepers
Football pitches are so immaculate nowadays that the only time you ever hear about the groundskeepers is when there's an issue with the playing surface. It's often a thankless position.
So we'd be remiss if we didn't show some love to the ground staffs at Manchester City, Burnley, and Leicester City, who all had to deal with snowstorms wreaking havoc on their respective fields; the situation at Turf Moor was deemed untenable and the match was ultimately postponed, but that shouldn't take away from the crew's efforts.
Manchester City's staff, in particular, drew praise from Pep Guardiola for turning this: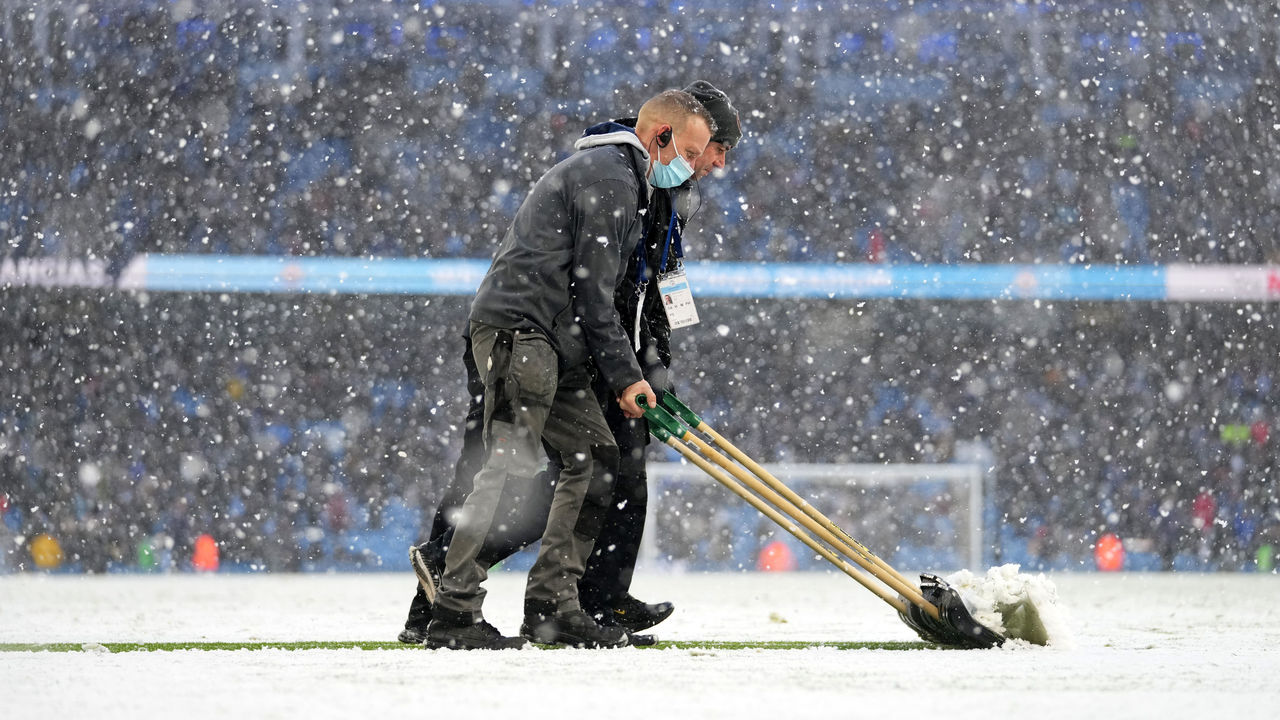 ... into this: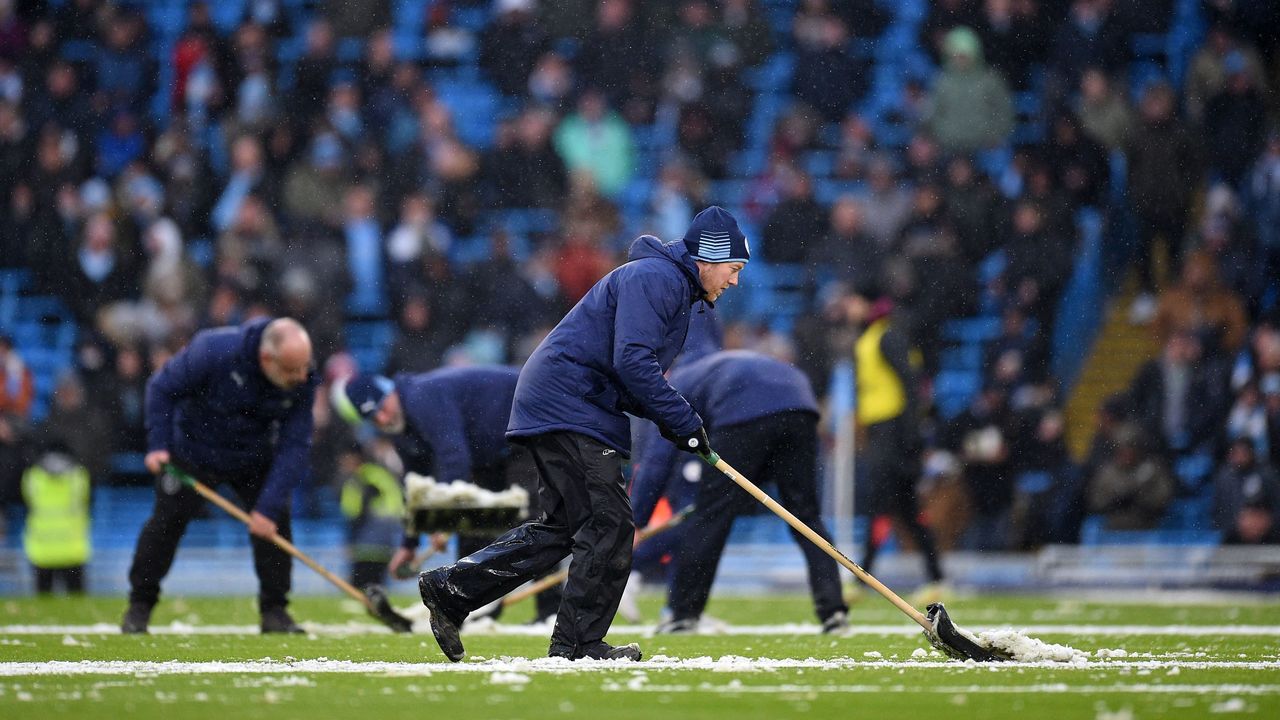 "The first half was almost impossible to play," Guardiola said after the 2-1 win. "We have an incredible groundskeeper. Thanks to them we could play."
Football truly is a team effort.
Everton tumbling down table
Everton are in big trouble. Winless in seven matches and held off the scoresheet in each of their last three - including Sunday's 1-0 loss to Brentford - the Toffees have slid from fifth place to 14th in the Premier League table in just over a month's time. They're mired in their longest winless drought since April 2016 and don't have Dominic Calvert-Lewin, their injury-stricken center-forward, to bail them out.
Rafa Benitez is now coming under heavy scrutiny - even if the situation isn't entirely his fault. Everton only spent £1.7 million in transfer fees last summer, and injuries to Benitez's already thin squad have made a tough assignment even harder.
Nevertheless, five Premier League managers have been fired in the recent weeks, making his position even less secure. Everton's upcoming schedule is a veritable minefield as well.
| Date | Opponent |
| --- | --- |
| Dec. 1 | vs. Liverpool |
| Dec. 6 | vs. Arsenal |
| Dec. 12 | at Crystal Palace |
| Dec. 16 | at Chelsea |
| Dec. 19 | vs. Leicester City |
Everton are meandering through the fixture list as it is, offering no proof of a plan or forward momentum. The fans are turning on Benitez, and the more he preaches for patience, the angrier they'll get. The return of Abdoulaye Doucoure, Everton's most dynamic midfielder, is cause for celebration, but without Calvert-Lewin, it's tough to see this team scoring on a regular basis.
Carrick's plan nearly pays off
Manchester United's 1-1 draw with Chelsea didn't offer us many clues about the way the Red Devils may play going forward. And that's OK. Michael Carrick is keeping the seat warm for Ralf Rangnick, who's going to shatter the foundations of the club with his own progressive tactics. The game would've looked much different if it had taken place in a few weeks' time when Rangnick has full control of the side.
Carrick actually did well to coach within his limitations, focusing on the here and now to net a difficult point at Stamford Bridge. Knowing he's nothing more than a stand-in for the departed Ole Gunnar Solskjaer, Carrick likely felt he could drop Cristiano Ronaldo without consequence.
He made a brave decision because he had nothing to lose.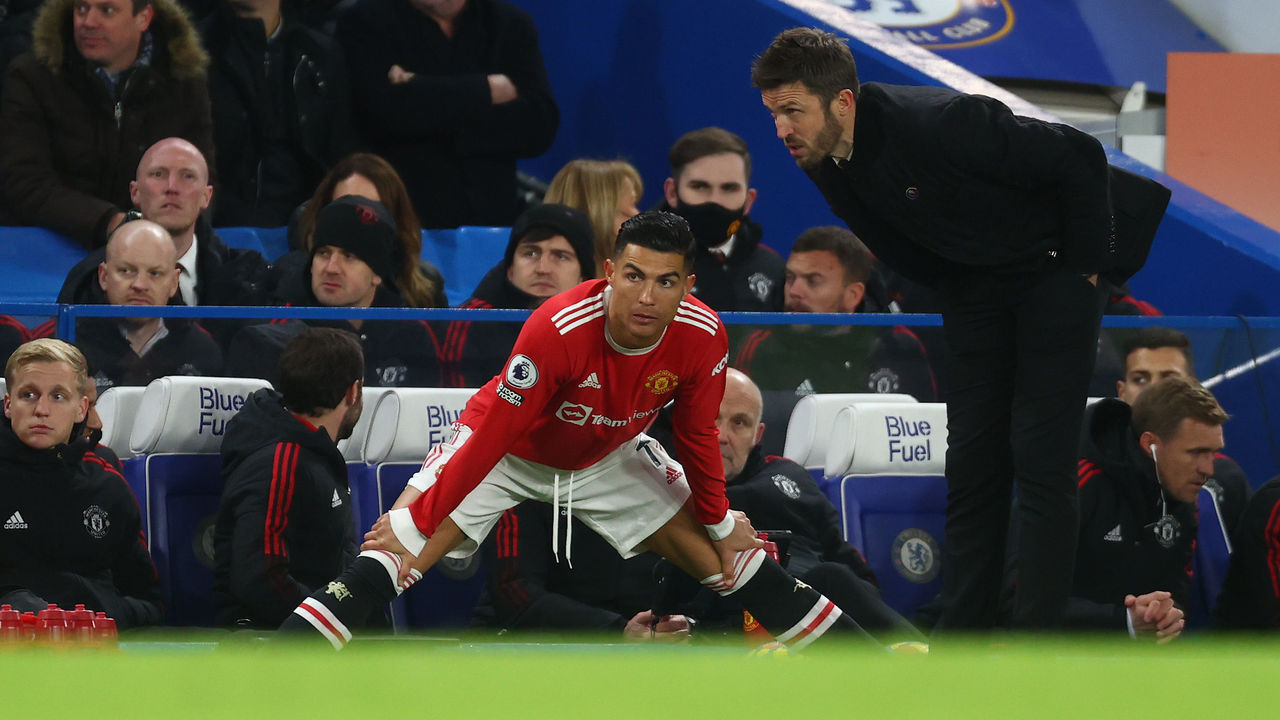 And even though they conceded 24 shots, 15 corner kicks, and a number of high-percentage chances, United managed to hold the lead for 69 minutes. Carrick instructed his players to sit deep, defend in numbers, and strike on the counterattack, and they did all of that relatively well. Given Chelsea's lack of sharpness in front of goal and David De Gea's continued excellence between the pipes, United could've reasonably left with a famous win.
But Aaron Wan-Bissaka's negligence in the penalty area took that opportunity away. The 24-year-old kicked Thiago Silva in the back of the leg, and Jorginho buried the subsequent penalty.
Other than that, Carrick did what he had to do to keep further embarrassment at bay, fielding a team more likely to preserve a point than win outright.
Chelsea still lack sharpness at times
With 31 goals in their last 11 matches, Chelsea can't complain about their recent output. But Sunday's stalemate with United showed there's still room for improvement in the attacking department.
Chelsea dominated, especially in the final third, where they made 219 passes to United's 84. The Blues fired in an additional 36 crosses, playing a high line to maintain pressure in their opponents' end. De Gea said he "felt danger almost the whole game."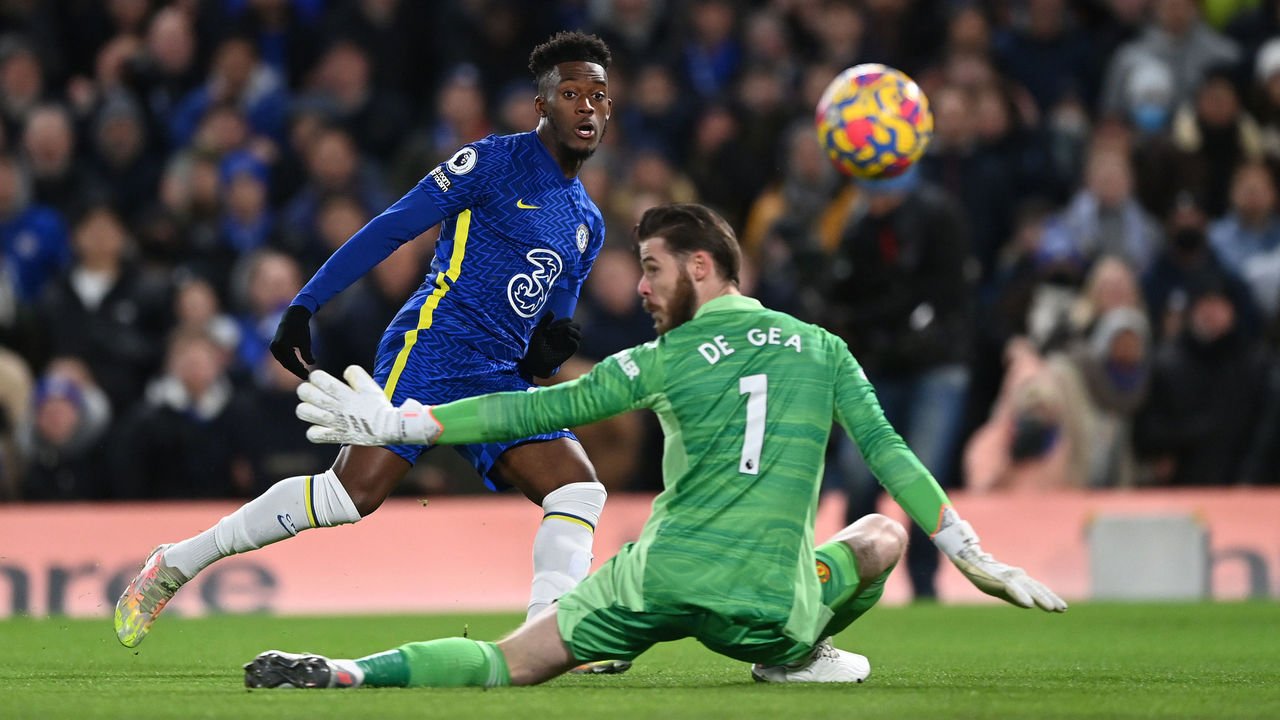 But many of those chances went to waste. Timo Werner couldn't put any of his six shots on target, and a number of crosses went well past the intended target. The same thing happened against Burnley earlier in November, when Chelsea dropped points despite monopolizing possession.
Romelu Lukaku will certainly strengthen Chelsea's presence in front of goal. He made his first appearance in over a month Sunday and put United under significant duress in the 15 or so minutes he played. He'll have to offer some relief in the scoring department because as things stand, Tuchel's relying too much on his defenders to score goals, especially with full-back Ben Chilwell now expected to miss time.
Great title race brewing
Only two points separate league leaders Chelsea and third-placed Liverpool after the weekend's action. Manchester City, meanwhile, are sandwiched between the two.
| Team | Record | GD | Points |
| --- | --- | --- | --- |
| Chelsea | 9-3-1 | +26 | 30 |
| Manchester City | 9-2-2 | +20 | 29 |
| Liverpool | 8-4-1 | +28 | 28 |
Things can change extremely quickly, especially during the hectic festive period, which is just around the corner. But right now, we have the makings of an all-time great title race.
Underlying statistics suggest Liverpool and Manchester City are comfortably the two best teams in England's top flight this season; Chelsea's expected goal difference pales in comparison to their title rivals. But Thomas Tuchel's tactical acumen and the squad at his disposal means the west London outfit likely isn't going anywhere in this three-team battle.
Comments
✕
10 thoughts from the weekend's Premier League action
  Got something to say? Leave a comment below!