The era of mega-money moves may be over - temporarily, anyway - but that doesn't mean there won't be plenty of wheeling and dealing in the coming months. With that in mind, here are 20 high-profile players who could switch clubs during the summer transfer window.
Note: Estimated transfer values provided by transfermarkt.com
Premier League
Paul Pogba (Manchester United)
Age: 27 | Position: Midfielder | Estimated value: €80M
Pogba is still one of the biggest names on the transfer market. Real Madrid continue to be linked with the World Cup winner, and Zinedine Zidane remains an admirer. But there's a big difference between this year and previous seasons: Pogba's simply happier at Manchester United. Bruno Fernandes' arrival boosted the Frenchman's spirits, and once Pogba returned from injury, he began to form a wonderful two-way partnership with the Portuguese international. Ole Gunnar Solskjaer's continued support also paid dividends. Pogba's contract expires next summer, but he doesn't have much of a reason to leave. United will play in the Champions League and have the cash to reinforce the squad.
Most likely destination: Remains at Manchester United
Pierre-Emerick Aubameyang (Arsenal)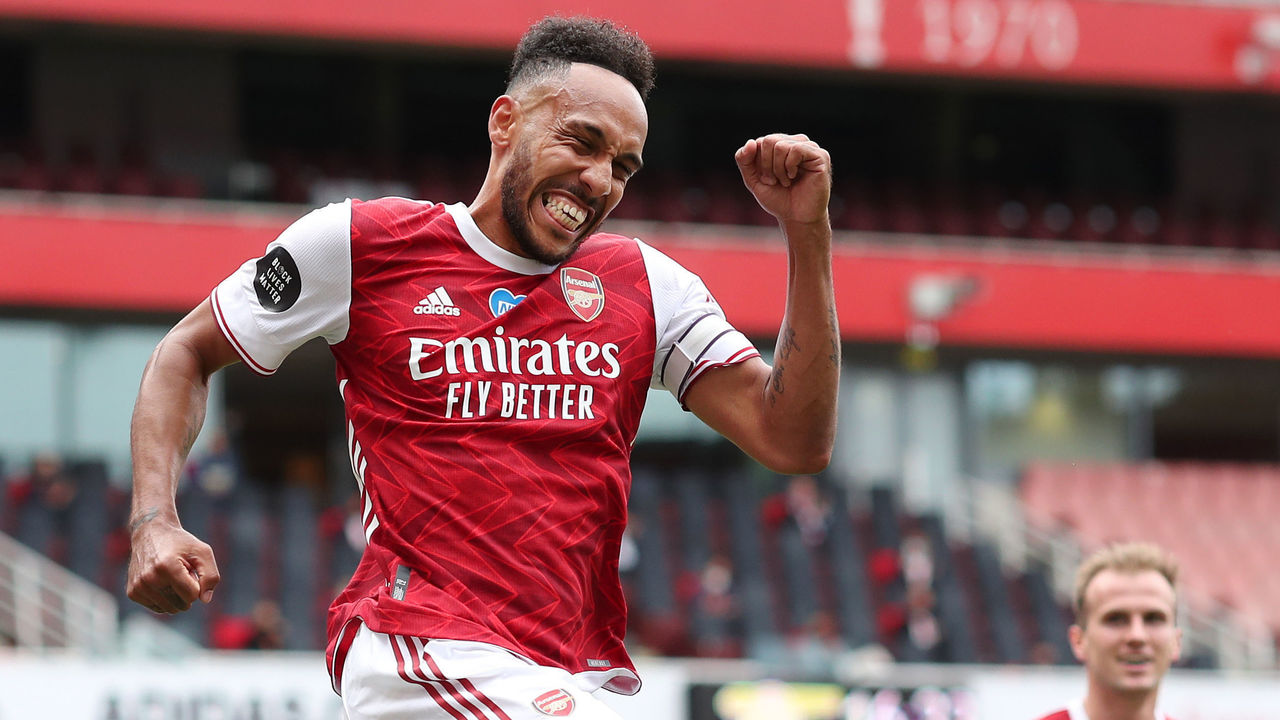 Age: 31 | Position: Forward | Estimated value: €56M
Arsenal manager Mikel Arteta has said on numerous occasions that he's confident Aubameyang will sign a new contract. Aubameyang is reportedly asking for a three-year deal worth up to £250,000 per week, which is, in all honesty, a fair request given his consistent scoring output. But at 31 years old, he may not have the patience required to sit through Arsenal's rebuild. Many Champions League-caliber teams - notably Juventus and Barcelona - would gladly sign Aubameyang, an experienced striker with a fantastic conversion rate and the versatility to play anywhere across the front line. Arteta has a lot of convincing to do.
Most likely destination: Barcelona
Wilfried Zaha (Crystal Palace)
Age: 27 | Position: Winger | Estimated value: €44M
It's a foregone conclusion that Zaha will leave Crystal Palace. It's only a matter of when. Manager Roy Hodgson confirmed the 27-year-old is "set on leaving" the club this summer. Zaha only scored four goals this term but has clearly outgrown Palace in ambition. As Palace's chief attacking threat, the Ivory Coast forward has been double-marked by defenders and chopped to pieces. Hodgson said the speculation affected Zaha in the final weeks of the season, and it showed. The last thing that Palace need is another transfer saga. Zaha was linked with Everton and Arsenal last summer, but neither side was able to agree to a fee. Palace won't get big money this year, either. A little compromise will go a long way.
Most likely destination: Everton
Ben Chilwell (Leicester City)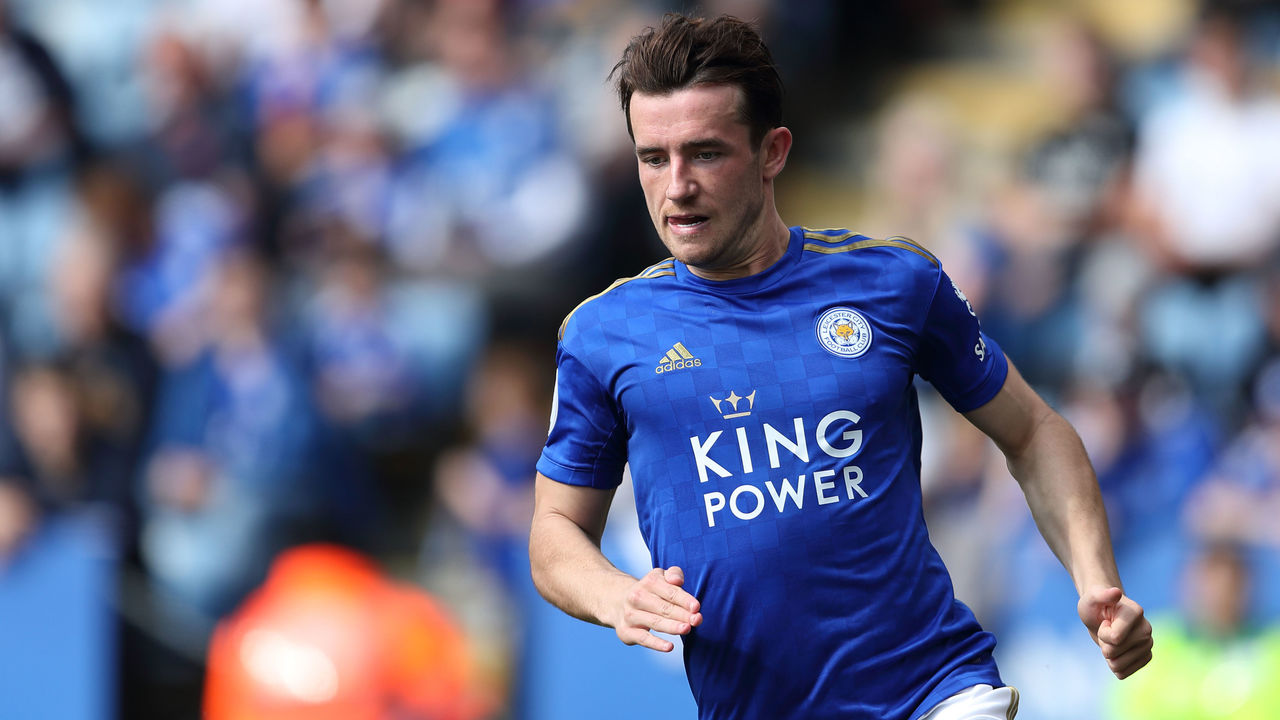 Age: 23 | Position: Left-back | Estimated value: €40M
It would've been difficult for Leicester City to keep hold of their prized left-back even if they had qualified for next season's Champions League, but their inability to pip Manchester United at the finish line means Chilwell will likely have his eyes on greener pastures. The Foxes have long maintained that he isn't for sale, but there's simply too much smoke surrounding a possible Chelsea transfer. Should the Blues land the Englishman, it could trigger a merry-go-round of deals involving left-backs, with Inter Milan, Juventus, and several others potentially getting involved.
Most likely destination: Chelsea
Serie A
Lautaro Martinez (Inter Milan)
Age: 22 | Position: Forward | Estimated value: €64M
Barcelona's pursuit of Martinez is well-documented. But it's unlikely they'll ever meet Inter's asking price. The Blaugrana refused to pay the striker's €111-million release clause, and now that it's expired, it's a matter of negotiation. Inter don't really have a real reason to sell Martinez - Mauro Icardi's sale to Paris Saint-Germain has already stuffed the club's coffers - and there's no chance they'll consider a discount. Martinez has also developed a fruitful relationship with Romelu Lukaku. Why mess with that? Barcelona would probably have an easier time landing Aubameyang.
Most likely destination: Remains at Inter until next summer
Kalidou Koulibaly (Napoli)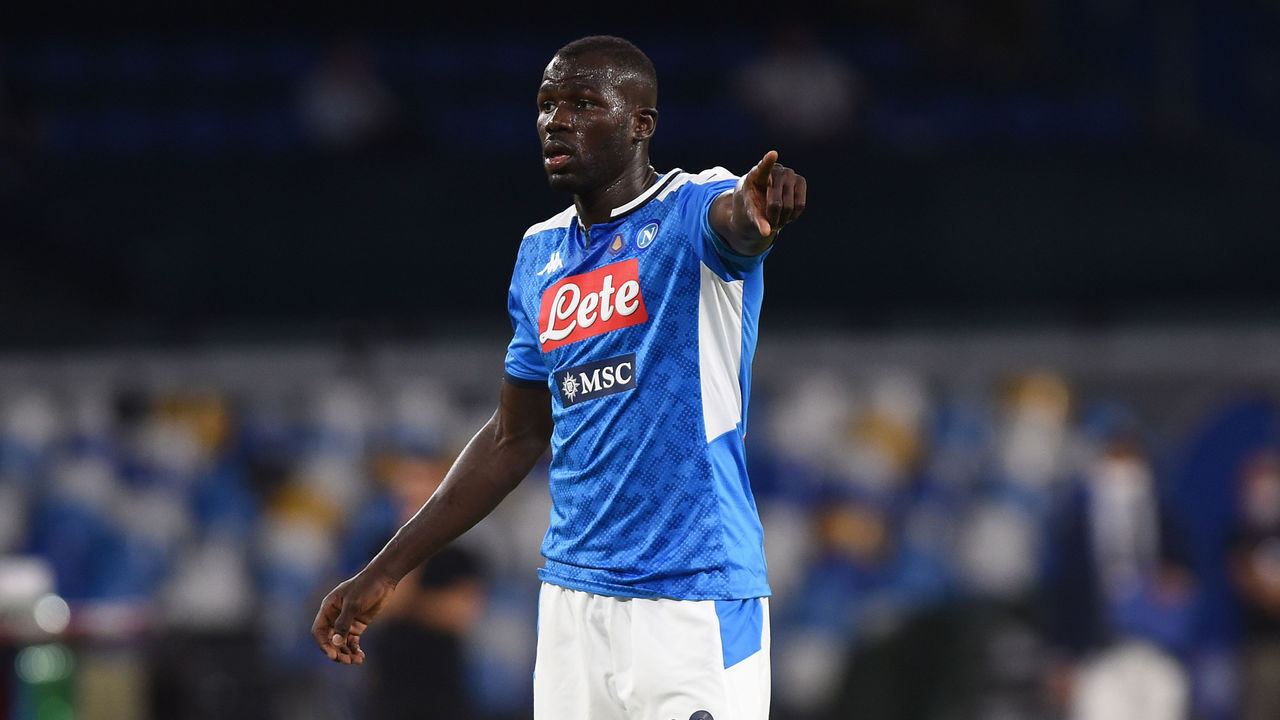 Age: 29 | Position: Center-back | Estimated value: €56M
Koulibaly is at a crossroads. His next contract is likely to be the most lucrative of his career - and he's not short of suitors - but there's a chance he could yet see out his playing days at Napoli. Asked if he'd retire in southern Italy, the Senegalese defender admitted he wouldn't say no. He's also a realist, aware that he could be sold if the right offer arrives. Koulibaly would slot seamlessly into any of Europe's top teams, and maybe he'd like the opportunity to test himself in another league. Perhaps he'd like to play in the Champions League every season. Napoli are not exactly in a position to guarantee that, as they're set to finish outside the top four for the first time since the 2014-15 campaign. Loyalty may be the deciding factor here.
Most likely destination: Remains at Napoli until next summer
Nicolo Zaniolo (Roma)
Age: 21 | Position: Midfielder | Estimated value: €45M
To think that Zaniolo was a little-known prospect just a couple of years ago. Considered a counterweight in the deal that sent Radja Nainggolan to Inter, the 21-year-old has since emerged as one of Italy's most exciting players. A devastating knee injury stifled his progress but didn't stop it altogether. Zaniolo returned to action shortly after Serie A resumed play and quickly reminded fans of his game-breaking ability. His goal against SPAL was a thing of beauty: a solo effort of immense quality and pace that left several defenders for dead. Tottenham Hotspur and Liverpool have recently been linked with the Italian international, but it's likely he'll sign a new contract with Roma. After missing several months of action, Zaniolo needs continuity to guarantee a place in the Azzurri's Euro squad next year.
Most likely destination: Remains at Roma until next summer
Federico Bernardeschi (Juventus)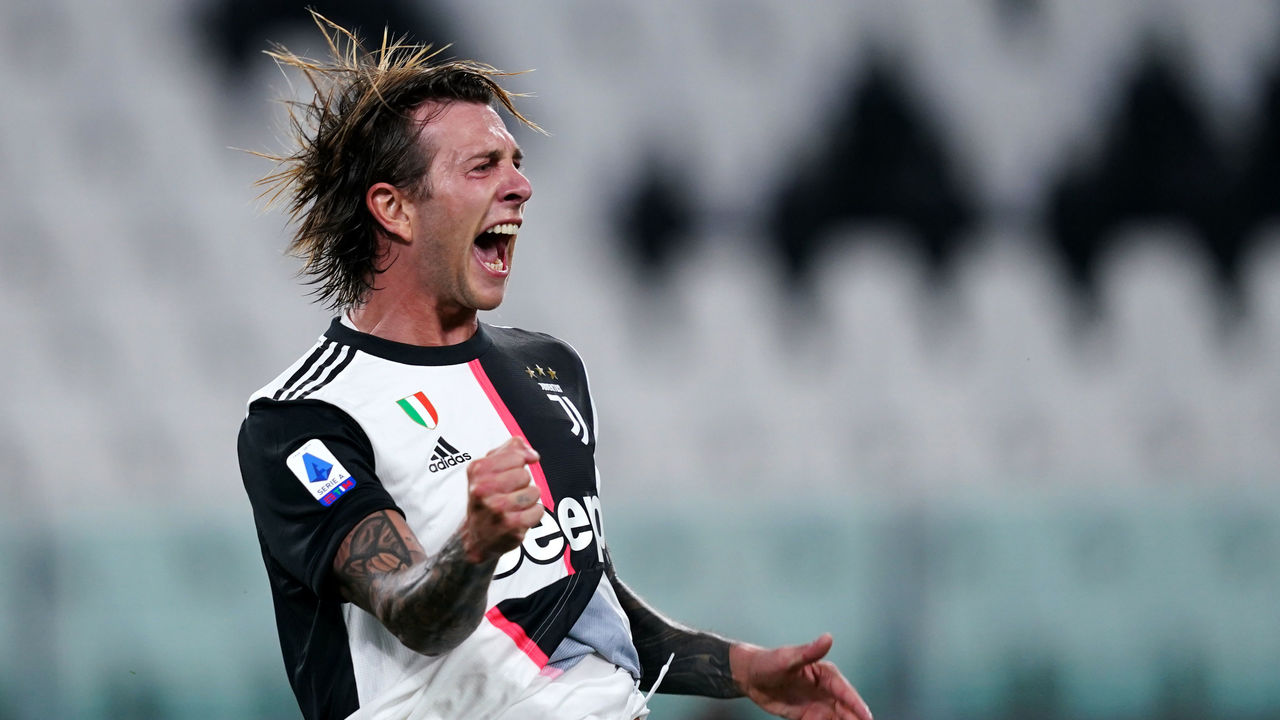 Age: 26 | Position: Winger | Estimated value: €28M
Rather than reflecting widespread interest in Bernardeschi, this has more to do with Juventus' aim to bolster their squad via trade. Director Fabio Paratici expects swap deals to become the norm this summer, and the goal-shy Italian winger will almost certainly be used as a bargaining chip. Whether a move materializes remains to be seen, but a player-plus-cash operation involving Napoli striker Arkadiusz Milik is something Juve's brass is certainly going to pursue, according to rumblings in Italy. Bernardeschi, who has just one Serie A goal this season, is likely to be offloaded.
Most likely destination: Napoli
La Liga
Lionel Messi (Barcelona)
Age: 33 | Position: Forward | Estimated value: €112M
Could it really happen? This feels like the first time Barcelona are truly in danger of waving goodbye to Messi. The Argentine megastar is said to be fed up with management and resents the fact that he's been made the scapegoat for the club's recent failures on the pitch and off it. The Blaugrana appear to be crumbling after years of mismanagement, but losing the iconic No. 10 would signal a crippling blow to a team - and, frankly, an institution - that's built entirely around the game's greatest singular force. Messi packing his bags would be catastrophic for Barcelona.
Most likely destination: Remains at Barcelona
Philippe Coutinho (Barcelona)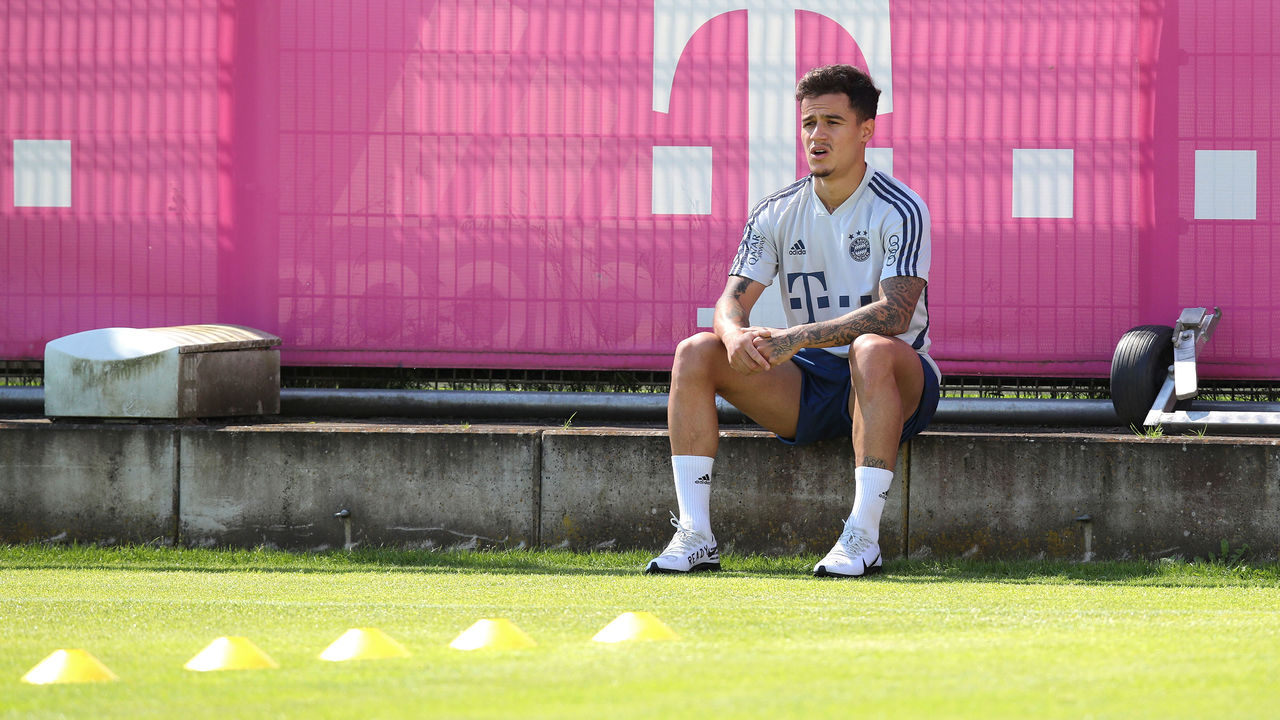 Age: 28 | Position: Midfielder | Estimated value: €56M
Let's be honest: Barcelona are desperate to offload Coutinho. Considering the gargantuan fee paid for him - which isn't his fault, of course - the Brazilian's spell at the Camp Nou has been a disaster. Bayern Munich didn't make his loan move permanent, leaving Barca saddled with a high-priced player who simply doesn't fit in their squad. The Catalans are almost certainly going to take a huge loss on the deal, but at this point, they can't afford not to sell him. A return to the Premier League seems the most plausible outcome.
Most likely destination: Tottenham Hotspur
Ferran Torres (Valencia)
Age: 20 | Position: Winger | Estimated value: €45M
The latest young talent to earn rave reviews at the Mestalla, Torres is being tagged as a potential replacement for Leroy Sane, who left Manchester City for Bayern Munich earlier in July for a reported €45-million fee. Though he operates on the opposite flank to the German, the dynamic dribbler is being tipped for big things and would almost certainly flourish at the Etihad, where he'd benefit from both the tutelage of Pep Guardiola and the talent around him. City aren't going to sit idly by after finishing miles behind Liverpool this past season, so expect this deal to get over the line.
Most likely destination: Manchester City
Thomas Partey (Atletico Madrid)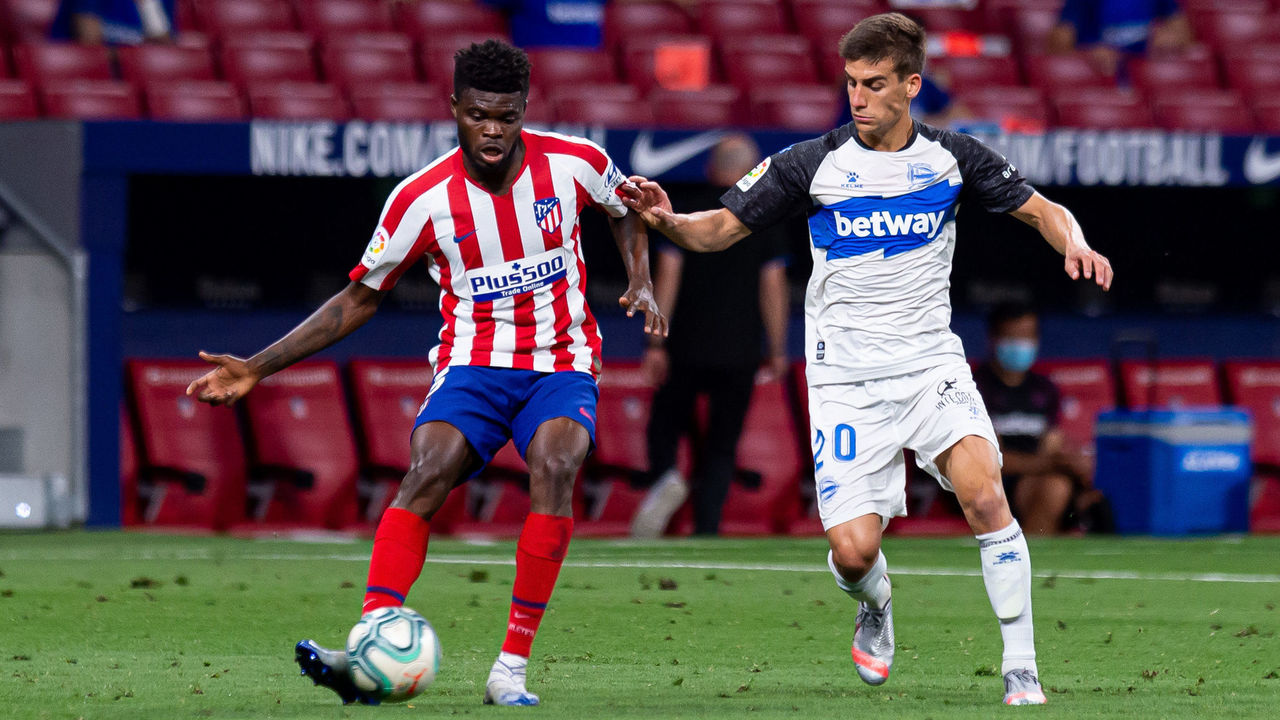 Age: 27 | Position: Midfielder | Estimated value: €45M
This one could drag on for a while. Despite Arsenal's persistence, Atletico Madrid manager Diego Simeone is reportedly "desperate" to keep hold of Partey, one of his midfield anchors. The Ghanaian has a €50-million release clause, and Atleti won't sanction a move for the 27-year-old unless that hefty price tag is met - something the Gunners seem unwilling to do, in part due to the current economic climate. A player-plus-cash deal could be on the cards here - Matteo Guendouzi is apparently a candidate - and this could very well go right down to deadline day as the two sides negotiate.
Most likely destination: Arsenal
Bundesliga
Jadon Sancho (Borussia Dortmund)
Age: 20 | Position: Winger | Estimated value: €117M
Dortmund won't sell Sancho unless they get exactly what they want. The asking price stands at around €120 million, which is roughly what the English international is worth in the current transfer market. Dortmund are in no rush to sell, either. Sancho is under contract for another two seasons and at no immediate risk of leaving for free. United could conceivably make a bid for the 20-year-old with the money they expect to get from the Champions League, but it's still unclear how the coronavirus pandemic will affect the club's budget. Do United even need to spend all that money on another forward? Wouldn't it stunt Mason Greenwood's development? There are a lot of variables here, and with Dortmund standing firm, it's unlikely Sancho will get the move he desires this year.
Most likely destination: Remains at Dortmund until next summer
Kai Havertz (Bayer Leverkusen)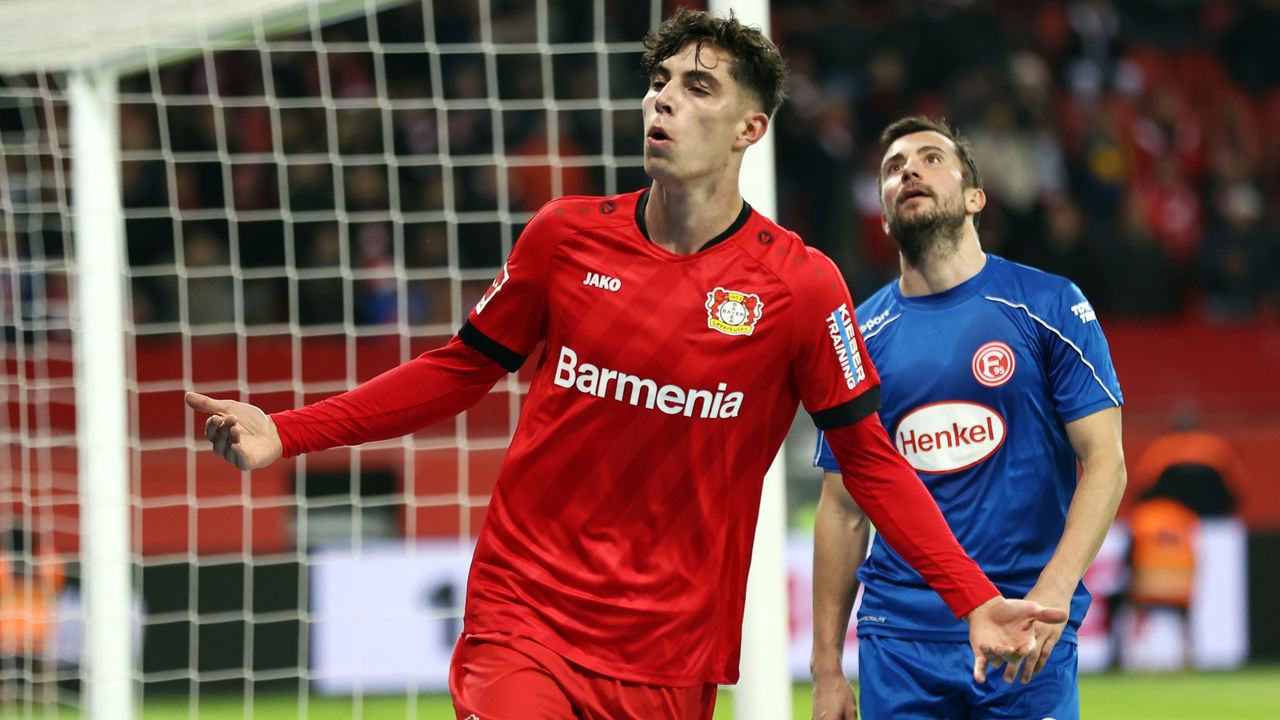 Age: 21 | Position: Midfielder | Estimated value: €81M
This one seems like a done deal already. Havertz has reportedly agreed to terms with Chelsea on a five-year contract, and the Blues are negotiating a fee with Leverkusen. Having made more than 100 appearances for the Bundesliga club - several of which as captain - Havertz appears ready for a new challenge. The move to Chelsea would present a lot of opportunities, not least the promise of Champions League football. He'd also find himself playing alongside fellow German international Timo Werner and former Bundesliga winger Christian Pulisic. Beware of the Blues if this deal goes through.
Most likely destination: Chelsea
Thiago Alcantara (Bayern Munich)
Age: 29 | Position: Midfielder | Estimated value: €48M
Thiago's injury list reads like a rap sheet. He's torn ligaments, pulled and strained muscles, and suffered bruises. Through it all, though, he remains a wise and smart player, with the vision to split defenses and carry possession. His versatility in midfield also sets him apart. During his seven seasons at Bayern, he's played as a holding midfielder, box-to-box runner, and creative fulcrum of the Bavarians' attack. The Bundesliga champions have a decision to make. Thiago has already told Bayern he'd like to move on, and given that his contract expires next year, they should sell him while they can. Liverpool manager Jurgen Klopp has reportedly urged his superiors to sign Thiago this summer, which would qualify as an exception for a club that tends to invest in younger players.
Most likely destination: Liverpool
Ligue 1
Eduardo Camavinga (Stade Rennes)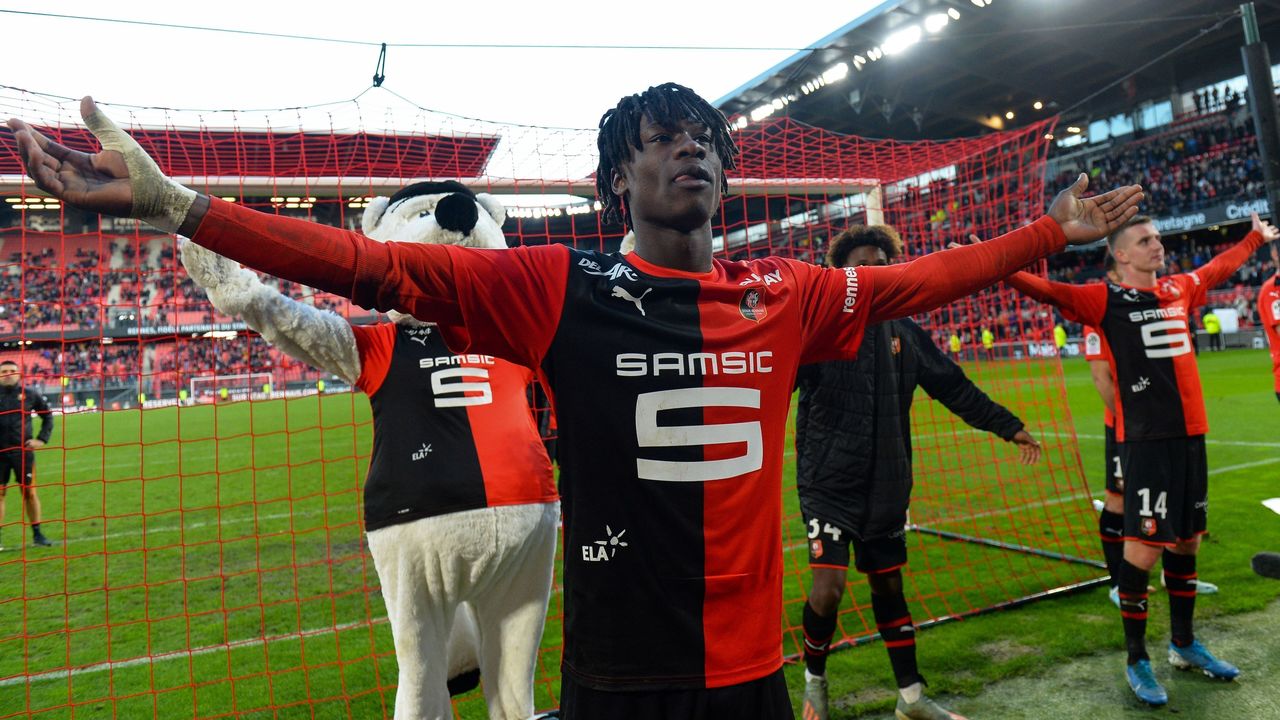 Age: 17 | Position: Midfielder | Estimated value: €37.5M
Real Madrid are circling. A series of spectacular displays belying his age have rocketed Camavinga to the top of many summer wish lists, with a bevy of clubs viewing the young phenom as a potential midfield cornerstone for many years to come. Madrid have long been at the forefront of that group, but if their pursuit stalls, it could offer opportunities for the likes of Bayern Munich and PSG to swoop in. If one of those super-clubs does secure Camavinga's signature, it may behoove everyone involved to leave him at Roazhon Park for another season of consistent playing time.
Most likely destination: Real Madrid (stays at Rennes on loan)
Wissam Ben Yedder (AS Monaco)
Age: 29 | Position: Forward | Estimated value: €40M
Anybody who can hang with Kylian Mbappe in the Ligue 1 scoring race is going to generate widespread interest. That's precisely what Ben Yedder did before the season was curtailed in France, finishing the campaign level with the PSG stud on 18 goals. With Monaco in need of a cash injection, the 29-year-old forward is a candidate for the exit door. He cost the principality club €30 million last summer, and recouping that sum - or perhaps even exceeding it - is a realistic proposition one year later. Finding a dance partner could be an issue, though. Manchester United were tracking him at one point, but that appears to have faded in light of the Red Devils' late-season surge.
Most likely destination: Remains at Monaco
Victor Osimhen (Lille)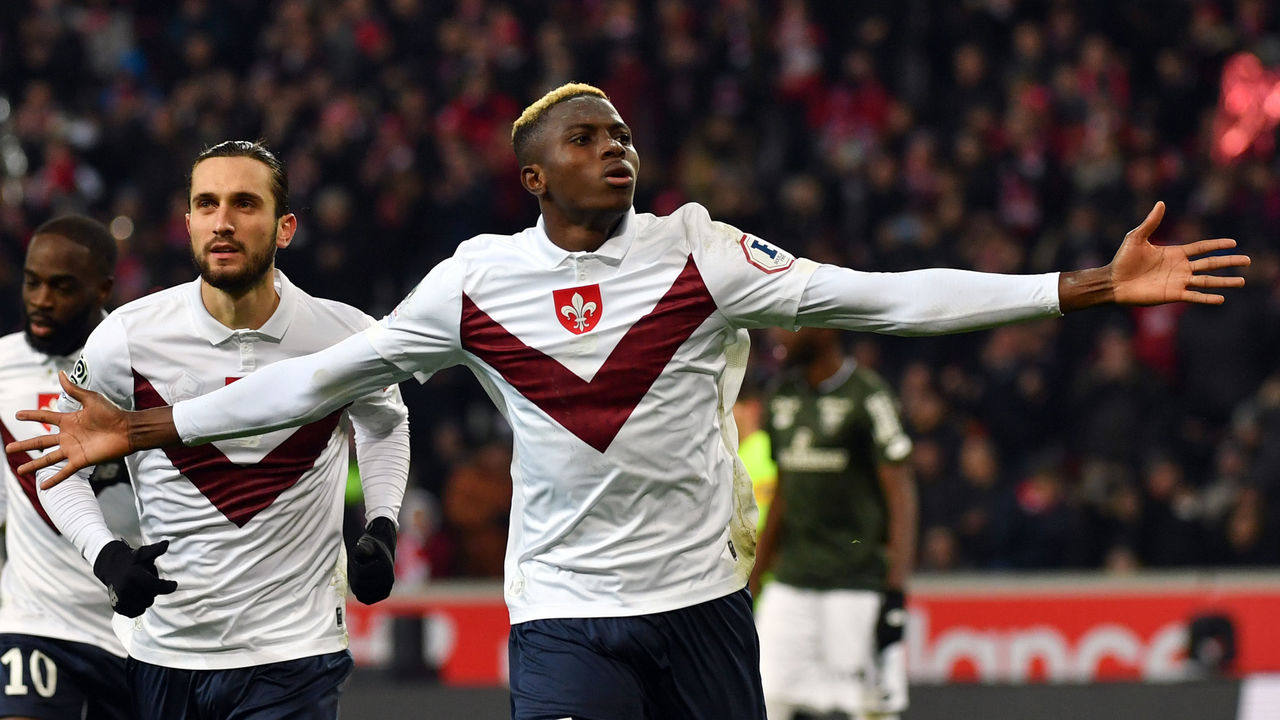 Age: 21 | Position: Forward | Estimated value: €27M
Of all the names on this list, Osimhen is closest to actually finalizing a summer switch. The final details of his proposed transfer to Napoli are reportedly being sorted out by the two clubs, with an announcement imminent. The knock-on effect of the Nigerian's impending move will be fascinating. How do Napoli fit the exciting young forward into a squad that already has a handful of attackers bidding for playing time? The answer, clearly, is that they'll ship somebody out in response; perhaps more than one player, too, creating chances for other clubs to pounce.
Most likely destination: Napoli
Houssem Aouar (Lyon)
Age: 22 | Position: Midfielder | Estimated value: €50M
Prior to the coronavirus-induced stoppage - and the financial havoc wreaked on clubs as a result - it seemed inevitable that Aouar would be on the move this summer. A smooth, gifted midfielder with an abundance of technical skill, the 22-year-old is the latest to come through a vaunted Lyon pipeline that continues to churn out talented youngsters. The trail has gone somewhat cold in recent months, though, which suggests Aouar may have one season left in France before earning the huge move he's destined for.
Most likely destination: Remains at Lyon until next summer
Elsewhere in Europe
Andre Onana (Ajax)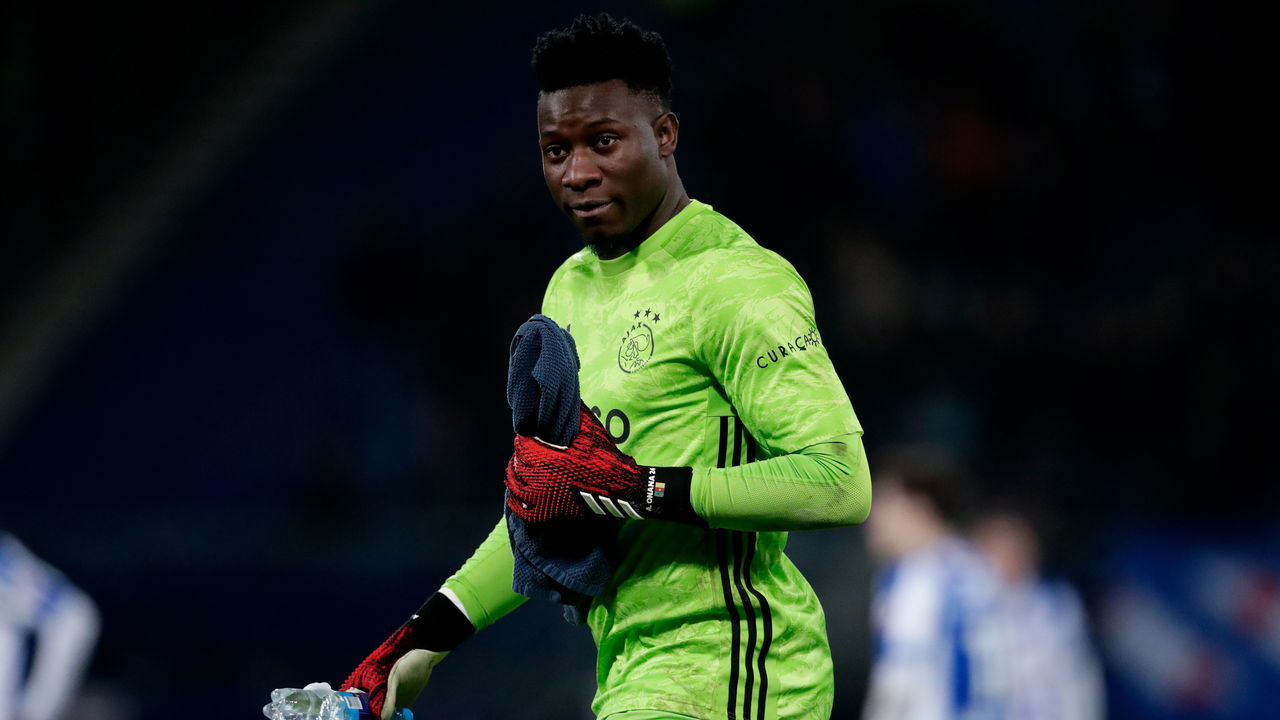 Age: 24 | Position: Goalkeeper | Estimated value: €36M
The summer of Chelsea spending continues. After being forced into austerity measures by their recent transfer ban, the Blues are one of the few clubs now sitting on available finances in this summer market, as evidenced by the high-profile deals they've already completed. While they continue to load up on attack-minded stars, the elephant in the room remains between the sticks. Frank Lampard simply can't go into another season with the indecisive and uninspiring Kepa Arrizabalaga in goal, and that should lead them straight to Ajax's door once more, where Onana is ready to join former teammate Hakim Ziyech in making the leap to Stamford Bridge.
Most likely destination: Chelsea