In defence of Bundesliga vagabond RB Leipzig
AFP Contributor / AFP / Getty
When RB Leipzig set a record for promoted sides by going 13 unbeaten to kick off its maiden top-flight campaign in just its eighth year of existence, the club's emergence became one of football's implausible tales.
The first club from the former East Germany to hold top spot in the Bundesliga since Hansa Rostock did so in August 1991, Leipzig became the first debutant to qualify for European football by virtue of a shock second-place finish to Bavarian behemoth and record 27-time German champ Bayern Munich.
Leipzig welcomes Bayern on Sunday in the Bundesliga's marquee matchup, a clash between two clubs on polarised ends of a spectrum forged on principles who are far nearer from a competitive perspective.
For the most part, Leipzig's rise was met with praise across the sporting world, but in Germany, where the club's prominence subverted the ideals that the nation's football foundation was constructed upon, the Saxon's ascent was met with derision.
Public enemy No. 1
From lower-league afterthought to public enemy No. 1, Leipzig and its affiliation with energy drink juggernaut Red Bull became a point of contention in Germany. The lines between disapproval and jealousy became a muddied, indiscernible difference as fans and pundits alike expressed their displeasure.
When Borussia Dortmund played its first away match of last season at Leipzig's Red Bull Arena, BVB supporters rallied in protest of the newcomer's commercial links, and abstained against making the 340-kilometre trek east. "Of course Dortmund makes money, but we do it in order to play football," Jan-Henrik Gruszecki, one of the organisers of the protest told the Guardian. "But Leipzig plays football in order to sell a product and a lifestyle. That's the difference."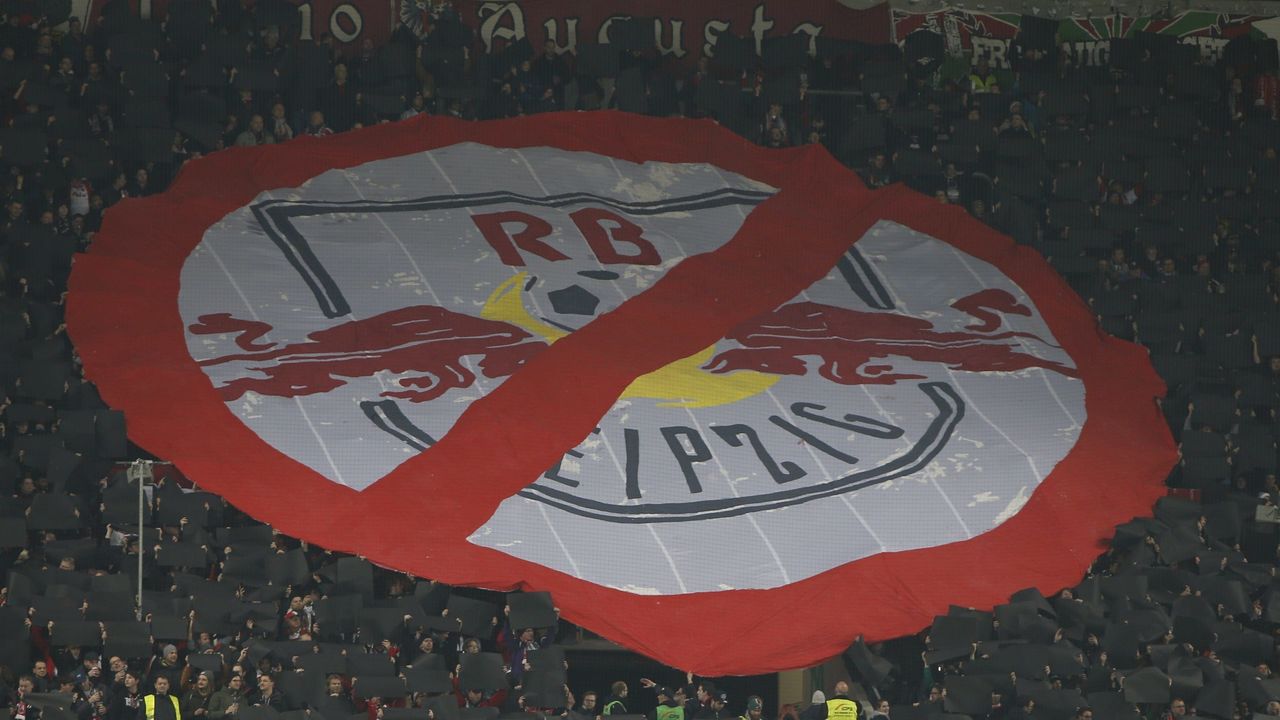 It's become impossible to ignore the sanctimonious ethos of German football.
Courtesy of the German Football Association's regulations that prohibits the infiltration of big-money commercial interest, the "50+1" rule was instituted in 1998 to ensure that clubs controlled their own voting rights. "In short, it means that clubs - and, by extension, the fans - hold a majority of their own voting rights. Under German Football League (DFL) rules, football clubs will not be allowed to play in the Bundesliga if commercial investors have more than a 49 percent stake," a statement on the Bundesliga's official website reads.
At Dortmund, 139,000 paying members who table €62 annually have veto power of the club's everyday activities. At Leipzig, supporters shell out €1,000-a-year for gold memberships that do not include voting rights. To date, Leipzig has just 17 voting members, the majority of whom are either affiliated with or employees of Red Bull. Hardly a fair comparison, though Leipzig isn't the only side in Germany's top flight employing a creative approach to the German Football Association's mandates.
Dubious double standards
Bayer Leverkusen and Wolfsburg are exempt from the rule for reasons, as the Bundesliga's website explains, "based on the fact that investors who have had an interest in a club for more than 20 years can apply for an exemption from the 50+1 rule." Leverkusen was founded in 1904 by pharmaceutical company Bayer, and Wolfsburg in 1945 by automobile manufacturer Volkswagen. The latter was formed seven years after Volkswagen created the city itself for the purposes of assembling the Beetle. Both clubs' boards are littered with representatives for the two companies. FC Ingolstadt profits from a similar exemption, as does Schalke and its Gazprom linkage and Hoffenheim with software firm SAP.
German football may be resistant to outside investment, though it's a battle that may not endure the test of time. So far, the system has benefitted Bayern Munich both domestically and on the continent, and to a lesser degree, so too has Dortmund, Leverkusen, Wolfsburg and Werder Bremen, a quartet of sides who with Bayern are responsible for 18 of the last 19 Bundesliga winners. Holder of the last five league titles and the owner of a 20-point lead with 10 matches to play, Bayern has a monopoly on the German top flight that isn't exactly forging a competitive balance.
Red Bull's move into football is not restricted to Leipzig. Leipzig and Austrian top-flight side Salzburg are both Red Bull owned and in the last eight of this season's Europa League, and MLS giant New York Red Bulls have booked a spot in the CONCACAF Champions League semi-finals. Red Bull Brasil was founded in 2007 and competes in a regional fourth-tier of the Campeonato Brasiliero.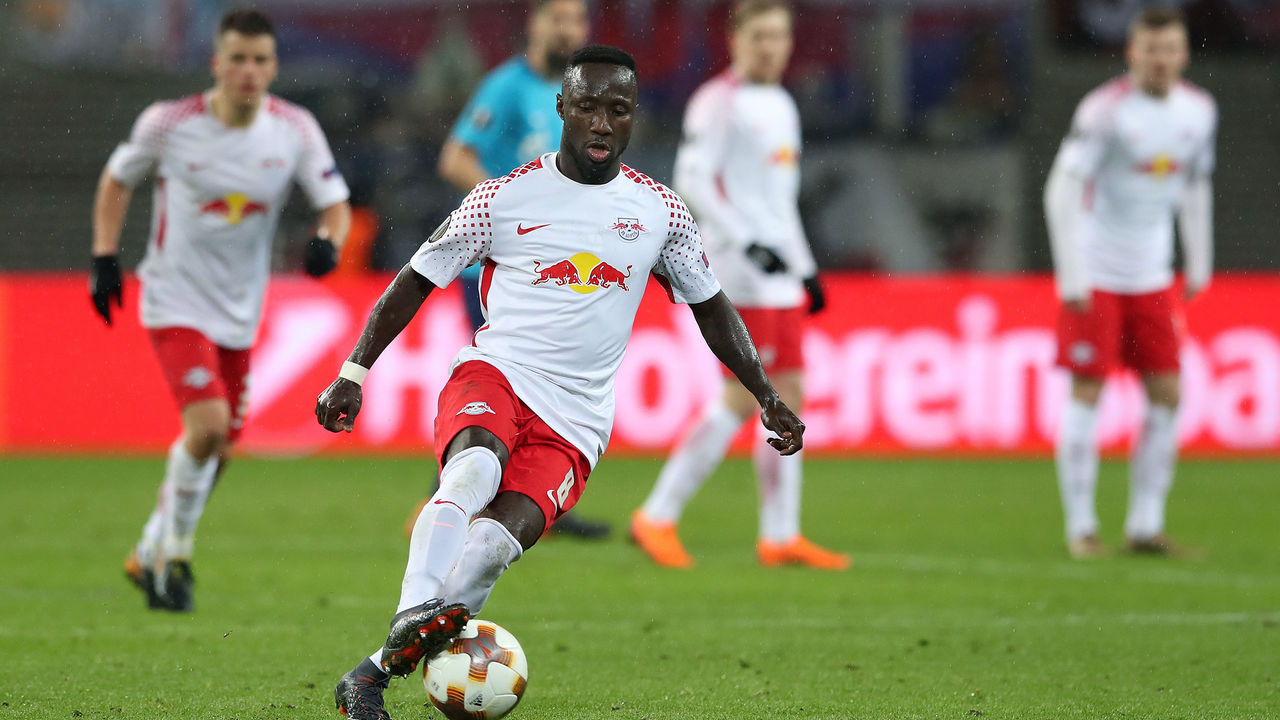 Salzburg has been maligned for becoming a feeder team for its higher-profile German cousin, and moves for Naby Keita, Dayot Upamecano, and Bernardo certainly proves as much. Conversely, Manchester City has faced no similar criticism for the introduction of "farm system" teams like high-flying La Liga newcomer Girona, or affiliated outfits New York City FC, Melbourne City FC, Club Atletico Torque, or the Yokohama F. Marinos. Perhaps that's because the runaway Premier League leader's moniker isn't linked with a palpable corporate overlord like RB Leipzig.
Leipzig uses resourceful means to lure players to the club, Bayern plucks the top talent from its rivals, boosting its own chances while weakening those of its domestic foes. Which one is more principled? Ask Schalke supporters what they think about Leon Goretzka leaving the Gelsenkirchen lot on a free transfer to Bayern, or Dortmund supporters who watched Robert Lewandowski and Mats Hummels move to the Bavarian giant.
In support of RB Leipzig
When Red Bull purchased fifth-division SSV Markranstadt in 2009 and rebranded it RasenBallsport Leipzig to skirt around the German Football Association's commercial mandates, the goal was to qualify for top-flight promotion in eight years. That once absurd ambition came to fruition a year early, and for all the criticism of Leipzig's foundation, the Bundesliga is more entertaining for having the upstarts in attendance.
Footballing success in the former East Germany has been in short supply. Not since Energie Cottbus contested the Bundesliga in 2009 has a club from the region played for Germany's top prize. Fans in the region have had little to cheer about until Leipzig's rise, and with it, a new generation of football fan has found a compelling outfit to call its own.
Corporate influences and football have forged an inescapable link, and RB Leipzig is profiting from it whilst being both frugal and resourceful as the rest of the Bundesliga denounces it. It's all a bit too hypocritical.
(Photos courtesy: Getty Images)
Comments
✕
In defence of Bundesliga vagabond RB Leipzig
  Got something to say? Leave a comment below!