Mexico's Jonathan dos Santos put the telling touch on a delightful team move in Sunday's 1-0 Gold Cup final triumph over the United States men's national team.
The exquisite combination after 73 minutes from Rodolfo Pizarro, Raul Jimenez, and Dos Santos was a rare moment of poise in an end-to-end, chaotic, and captivating clash in Chicago.
Mexico's backline looked most susceptible to U.S. attacks in the opening exchanges and was handed a reprieve when Jozy Altidore did everything but score. Minutes after he released Christian Pulisic through on goal with a deft flick, the Toronto FC striker scampered after a long punt, took Hector Moreno out of the game with one slick touch, but then tapped the ball wide with only the goalkeeper to beat.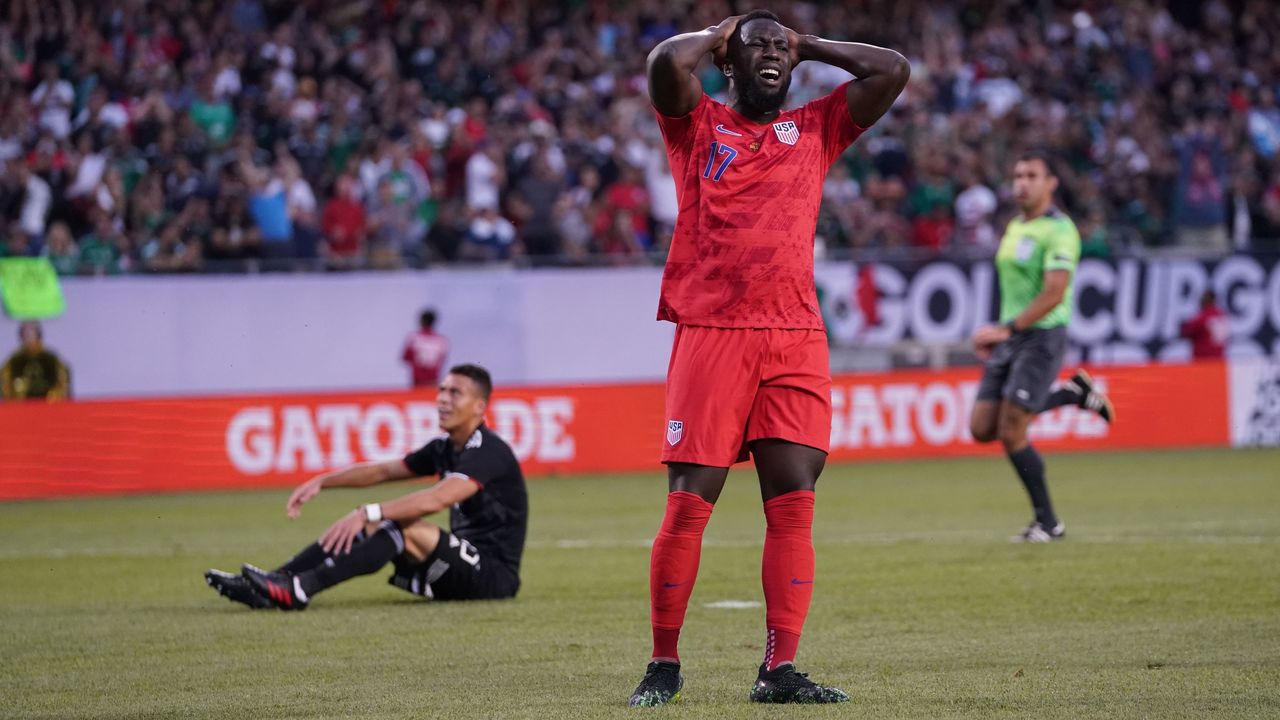 Altidore got angry. Pizarro threatened. Paul Arriola went close. Jimenez prowled. Everybody ran like crazy. It was a pleasingly frantic and satisfyingly aggressive first half in front of a raucous Soldier Field, and it was a shame when referee Mario Escobar blew for halftime.
The U.S. had the first clear look at goal when the teams returned. Jordan Morris leapt and headed the ball past Guillermo Ochoa, but the ever-reliable Andres Guardado heroically headed it off the line. In keeping with the end-to-end action in Illinois, Jimenez completely missed a teasing ball cut across the area by Pizarro moments later.
Mexico began to find a semblance of control around 10 minutes into the second half but shots were often wayward or, in the case of Jimenez, scuffed into the grateful palms of Zack Steffen. But, just like when he squandered attacks earlier in the tournament, Jimenez didn't dwell on his misses and was instrumental in the creation of the match-winning strike.
It was a beauty. Jimenez calmly killed a ball delivered by Pizarro, backheeled it into the path of Dos Santos, and the LA Galaxy man's first-time shot sailed over Steffen and into the net via the crossbar. It was a pretty team goal orchestrated by Mexico's most dangerous attackers.
The U.S. got desperate and tried its luck with some late pinball in the area, but Mexico held on for its eighth CONCACAF title. Whether the onlooking fans were supporting the winner or loser, none could deny that the final was another thrilling installment of the two teams' great rivalry.