Alejandro Bedoya credits Europe for making him the man he's become.
He had to grow up quickly when representing Orebro SK and Helsingborgs IF during the lonely, dark winters of Sweden. Then, after a move to Rangers in Scotland, he enjoyed the sarcastic humor, learned what it's like to be at a club in financial ruin, and spent far too much money on imported American cereal with teammate and compatriot Maurice Edu.
But it was in France where Bedoya's star rose highest. He initially found the locals introverted but within months was a fan favorite and competing in an NBA fantasy league with his FC Nantes teammates.
Now, he's in his fourth season bossing the Philadelphia Union's midfield. The 32-year-old pulled no punches when he talked to theScore about the tactical acumen of some Major League Soccer youngsters, working under Jurgen Klinsmann, and why the U.S men's national team was denied a World Cup berth by Trinidad and Tobago.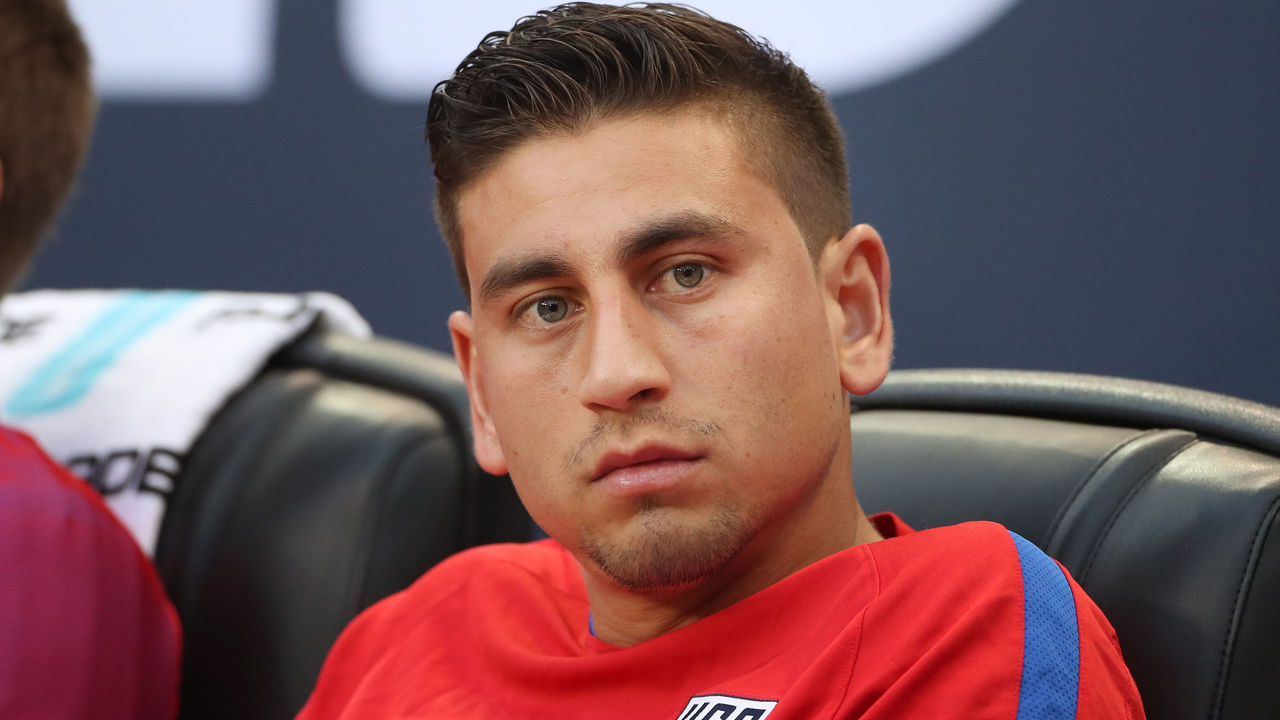 Would you still advise talented MLS kids to move to Europe?
Alejandro Bedoya: Yeah, why not? I think a lot of guys are sometimes reluctant to go because they're just so comfortable here, but you really do grow up a lot quicker when you get out of your comfort zone.
A lot of guys here have been in the same Philadelphia scenario for so many years - if it works for them and they get first-team minutes, great. But if some other guys get an opportunity when a decent club comes up, I'm like, "Why not? Go for it. You only live once."
For me, going to Sweden was the best thing because we'd sit down and watch tactical video for like an hour. It helped me grow up so much and learn much more about the game that I did not have coming from university.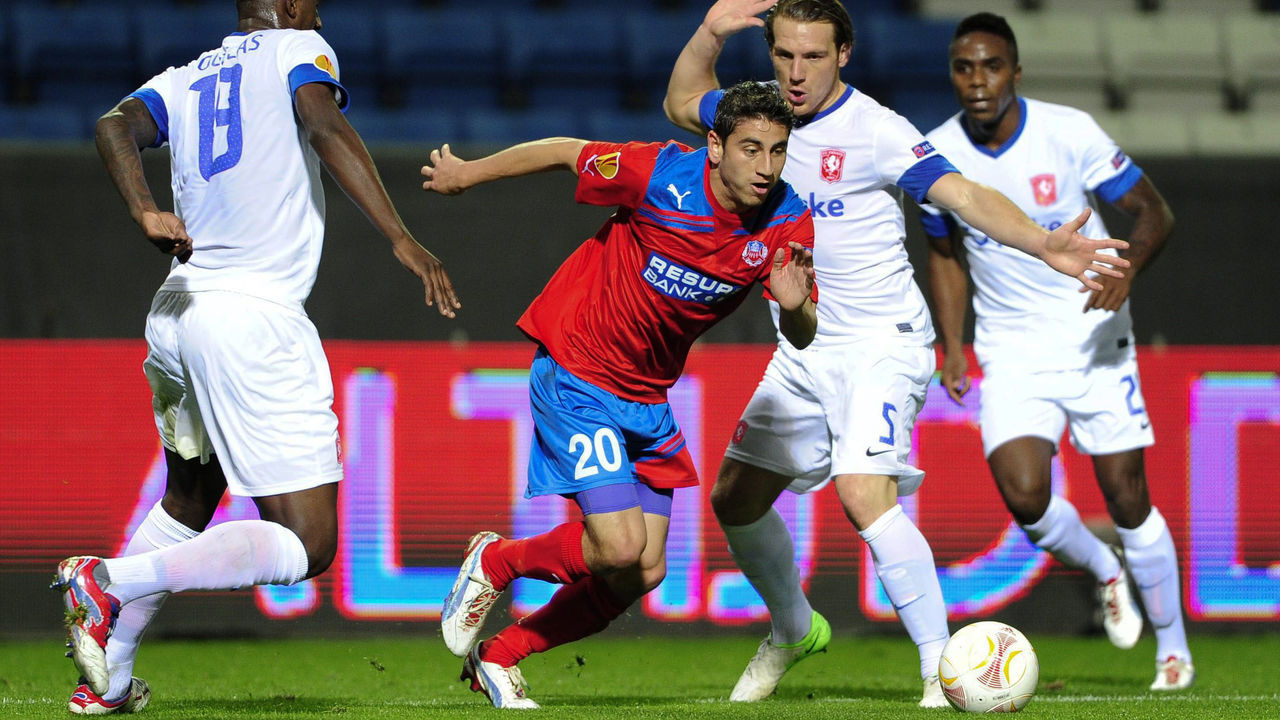 I'm not trying to shit on the college game so much but, come on, let's be real. There are 17, 18-year-olds in college and there are professional 17, 18-year-olds who have been through the academy playing all year round in Europe and all around the world. They're way ahead of the curve, I would say, than some of the youth coming through here.
Is the coaching in Europe better or is the sport taken more seriously?
AB: I wouldn't say that just the coaching was better. I've seen coaches over there that tactically aren't the best, but they'd had a decent team and decent players and say, "Just get out there and play."
The sport is just taken more seriously. Maybe some people will take it the wrong way, but maybe the pressure and the passion is just different, and development is a lot better.
It's changed now. There weren't really these academies around when I was growing up. You had go through college before you could go to MLS, and I was restricted about how many hours I could train or the team could train. The season only lasted three months, but in Europe, it lasts the whole year round.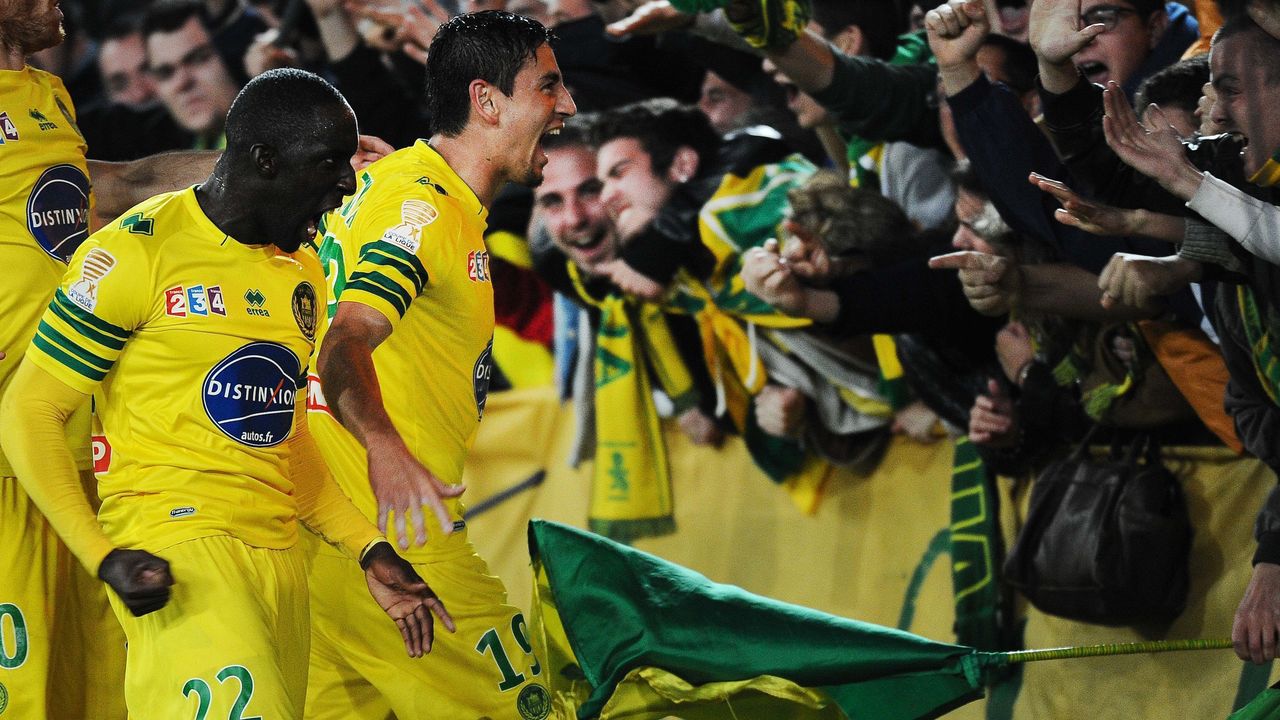 When you decided to move over to MLS you weren't completely sure where you'd end up. Was there anywhere you wanted or didn't want to play?
AB: It's pretty safe to assume that most guys would want to be part of a big-market team, so you can figure that out.
Kansas City has a great club, a great team, but I'm not very fond of living in the Midwest. Places like that or Columbus. That's nothing against them. I'm a city guy, I want to be where things are happening. Not to say that those places can't be lively, but I always just like the big cities.
Any surprises going into MLS?
AB: The biggest surprise for me was the tactical acumen of some players. Just basic tactical awareness. A lot of guys coming up through the youth ranks to the first team can just be clueless. It's a learning curve for a lot of them.
As a leader and captain, I talk through them with different scenarios, watching films to see areas where guys or teams are exposed due to a lack of basic tactical awareness.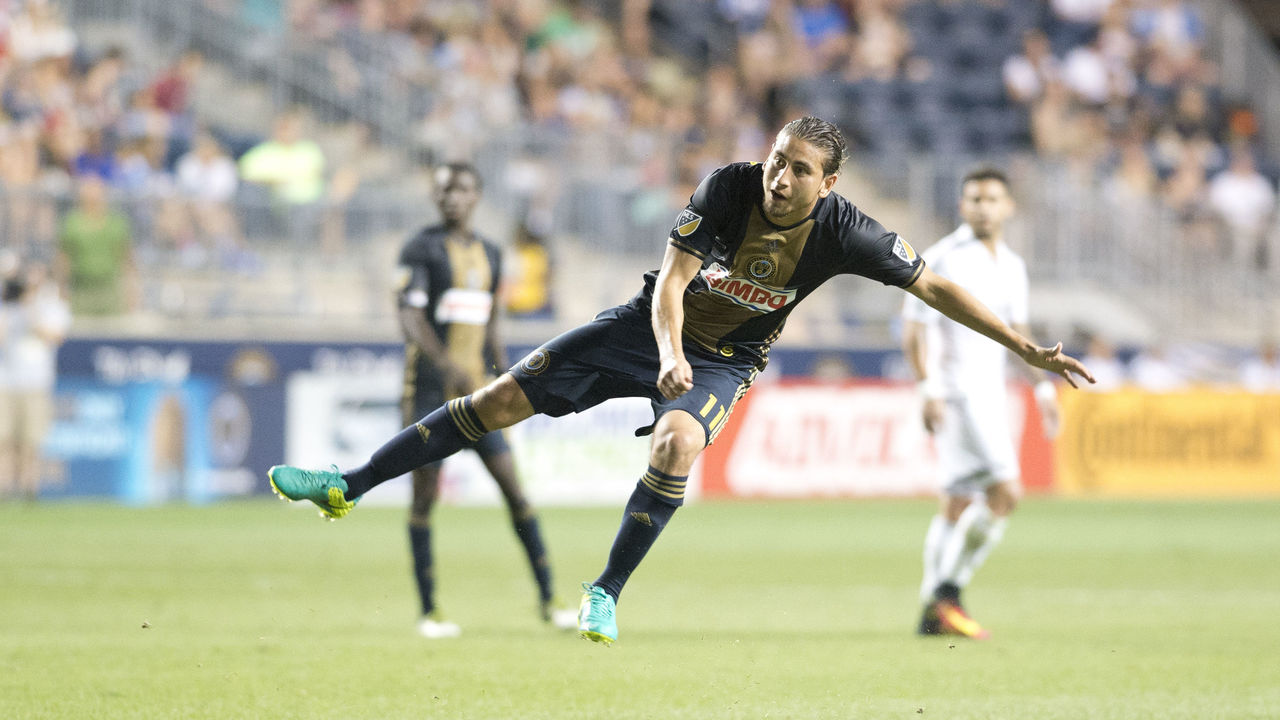 That was the biggest thing for me: how big of a gap it is between teams here and in Europe.
You're in great form this year, but do you feel it goes underappreciated?
AB: Yeah, of course. I do my job, and my job isn't the flashiest kind of thing. I'm not real-life FIFA like maybe some other guys are that get more of the attention.
The job I was signed to do, I know how to do that week in, week out, every game. To be consistent is a good trait to have and I know that I've been consistently strong in pretty much every game that I've played.
My job is to get the ball and be the linker and facilitator, and help out defensively when I can and create chances. I don't get too caught up in the outside stuff, if people take notice or not. I just know that coaches are extremely happy with what I'm doing.
It's been a great overall season for the Union so far.
AB: We're doing the most with what we've got. Maybe we're not one of those big marquee teams with the big names, but we do have guys who really believe in what the coach is doing here and what we're all fighting for.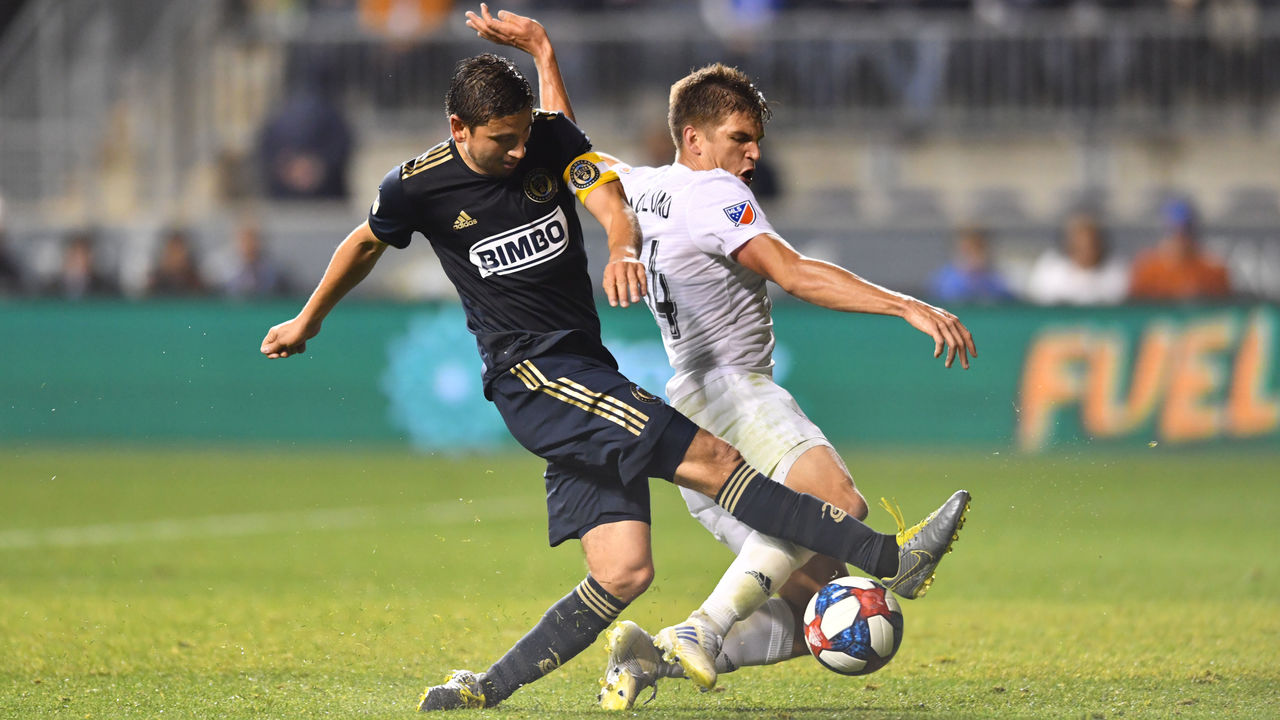 We've been putting in some good, solid performances but I've stressed to the team already: we haven't accomplished shit. We haven't done anything. What is it, 10 games into the season? We've got two-thirds of the year left.
On the international scene, you seemed to appreciate Jurgen Klinsmann's honesty. How do you think he should be remembered as manager of the national team?
AB: Like I said, maybe some European managers aren't the best tactically and aren't the best coaches. But a coach is not just a coach, a coach is a player manager, he manages different egos, he balances different things off the field as well as on.
He didn't mince his words with me, and that was fine. Even when he was wrong. There was a game against Brazil where he lined me up as a No. 6 and I'd never even played there and we only trained like that one day. But the personnel that he had around weren't really the best for that tactical setup, I guess. But he still kind of threw me under the bus and said I wasn't into the game or something like that.
I take that with a grain of salt. I think a lot of times some other guys' egos don't allow them to deal with shit. For me, he was always testing me. He always wanted more out of me. I knew that when he was testing me, even throwing me under the bus, that he wanted to see what kind of character I had to come out of it, to get better and improve.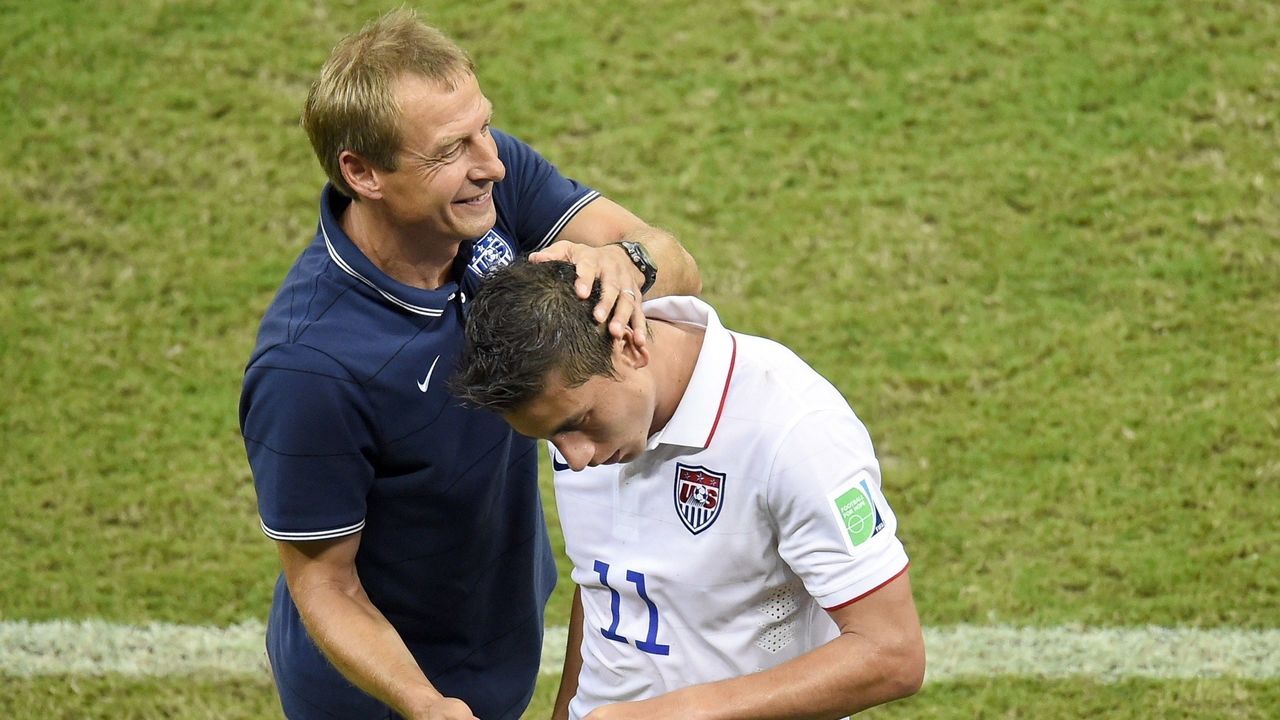 Was the locker room divided by the players who could take his criticism and those who couldn't?
AB: Yeah, it was divided in terms of who could put up with it or had the balls to say something, and who was fed up with the BS.
Klinsmann's tactics and substitutions sometimes confused fans. Did they confuse the players?
AB: Yeah, absolutely. That's what makes it hard with the national team: You're with your club team the whole year but with your national team you've only got one week, or sometimes it's only two or three days.
With that particular game (September 2015's 4-1 loss to Brazil) it was only until pretty much the day before where "OK, this is how we're playing." There's not that many reps in there, players are being played out of position.
You've previously said you felt Bruce Arena's preparation was fine ahead of the infamous loss against Trinidad & Tobago. Was complacency the issue?
AB: Oh yeah. It sucks. That wasn't the way I wanted to go out. I thought that maybe we'd qualify and that would be my going-out party, just hopefully be able to make that World Cup roster and walk out on a high.
I really do feel that if I was on that field that night against Trinidad & Tobago we would not have lost that game. I feel very confident about that. If you look at the goals that we gave up, that second one when the guy hit the rocket ... that guy would've never got that shot off if I was playing in that position in midfield. I would've been in a better spot. With my awareness, I wouldn't have allowed that guy to get the ball in the first place, and he wouldn't have got that shot off.
We'd just had a great performance against Panama, we'd killed them in Orlando, 4-0. We were flying. Maybe some of his players weren't 100 percent on it, it was a terrible field, we got a little too complacent. We tried to play out, but sometimes you've just got to roll up your sleeves, pull up your socks, and grind it out. We tried to be too cute and we paid for it. Big time.
This interview has been edited and condensed.