The first announcement was widely expected. The one that followed shortly after ... not so much.
Juventus wasted no time responding to their latest Champions League failure, firing Maurizio Sarri on Saturday - less than 24 hours after the final whistle sounded to confirm their dispiriting exit in the round of 16. The speed with which his axing arrived was befitting of a club that, in the eyes of many, has recently discarded its soul to adopt a colder, corporate persona.
Perhaps shifting that opinion played a role in the identity of Sarri's successor.
The postmortem didn't even have time to truly begin when, to the surprise of everyone, Juve handed the keys to legendary ex-midfielder Andrea Pirlo, who doesn't have a single match of managerial experience. Hell, the Italian, 41, was named coach of the club's Under-23 team just over a week ago.
That's a pretty nice promotion.
It's an enormous gamble; on the surface, it looks like an impulsive move, a knee-jerk reaction from an organization that is usually very calculated.
"The decision for Pirlo was very natural, in the Juventus style, because he is someone who - as we said just over a week ago - played with us, has always been in contact with everyone here and it felt natural," director Fabio Paratici said of the hire, according to Football Italia.
He added, crucially: "We also believe he is destined for greatness. He was as a player, and we think with confidence he can do the same as a coach."
Maybe he's right. Perhaps Pirlo, so cerebral during his playing days, can translate that preternatural understanding of the sport to the touchline. The thinking among the Juventus hierarchy, surely, is that they've uncovered their very own Zinedine Zidane.
Fair enough. That worked out pretty well for Real Madrid.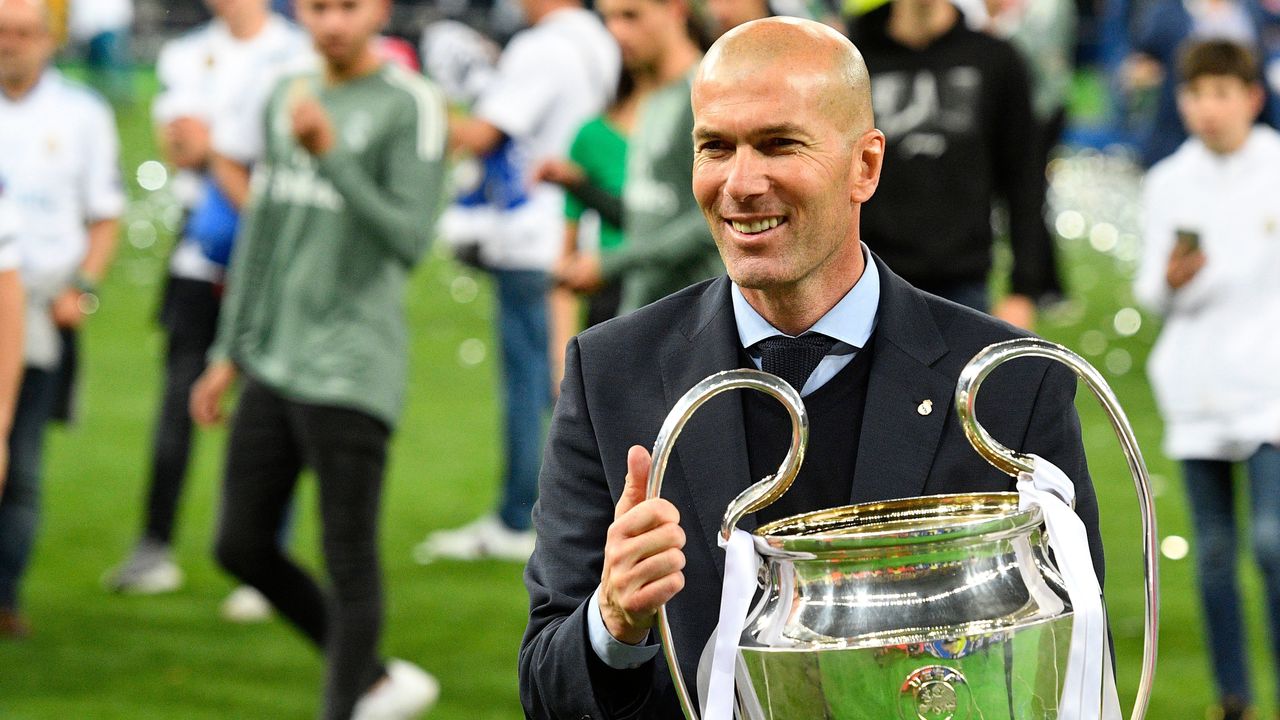 But the situation isn't quite the same. The Frenchman, remember, took his time before ascending to the top job in Spain. Prior to authoring three consecutive Champions League triumphs, Zidane worked under Carlo Ancelotti for a brief period, then honed his coaching skills for 18 months with the club's "B team." Even if his spell with the third-tier Castilla was largely unspectacular, it gave him tangible experience dealing with everything a coach encounters daily, from on-pitch tinkering to ego management.
Pirlo, on the other hand, isn't far removed from earning his license at Coverciano, Italy's famed coaching school in Florence.
Former players returning to old stomping grounds and assuming the managerial reins has become a growing trend in world football. Pep Guardiola and Zidane are the most celebrated - and successful - case studies of the generation, but the likes of Frank Lampard and Ole Gunnar Solskjaer have now followed the same path at Chelsea and Manchester United, respectively.
But even they had some previous experience. Pirlo has to learn on the fly, at a club that's become increasingly twitchy in recent years, no less.
Zidane himself was linked with a return to his former team during the five-hour window on Saturday when Juventus didn't officially have a coach. Mauricio Pochettino, who lifted Tottenham from the butt of Premier League jokes to the brink of Champions League glory, was - and still is - available. His name was also bandied about. Simone Inzaghi, too, appeared to be an option after turning Lazio into a Serie A force.
All have pedigree, in their own way, and a proven track record. Poaching Zidane, in particular, would have been a masterstroke.
But nobody offers the combination of mystery and romanticism Pirlo provides. If nothing else, it's a fascinating move, and it checks the boxes Sarri obviously did not.
This past season signified stagnation at best under the Neapolitan's tutelage, and a step backward at worst. The numbers - 83 points, seven league defeats, and an enormous 43 goals conceded - were troubling, Scudetto win be damned. Things were going stale. Maybe this was the jolt needed to rejuvenate a club that now lacked vigor and hunger.
From the beginning, Sarri's appointment didn't really jive.
If Pirlo is very "Juventus," as Paratici put it, then his predecessor was the antithesis of that idea. He didn't fit the mold. He didn't wear a suit on the touchline; he was a little unrefined; his brand of play was at odds with the squad's makeup - even though that last one wasn't his fault, really.
It all just felt a little ... off.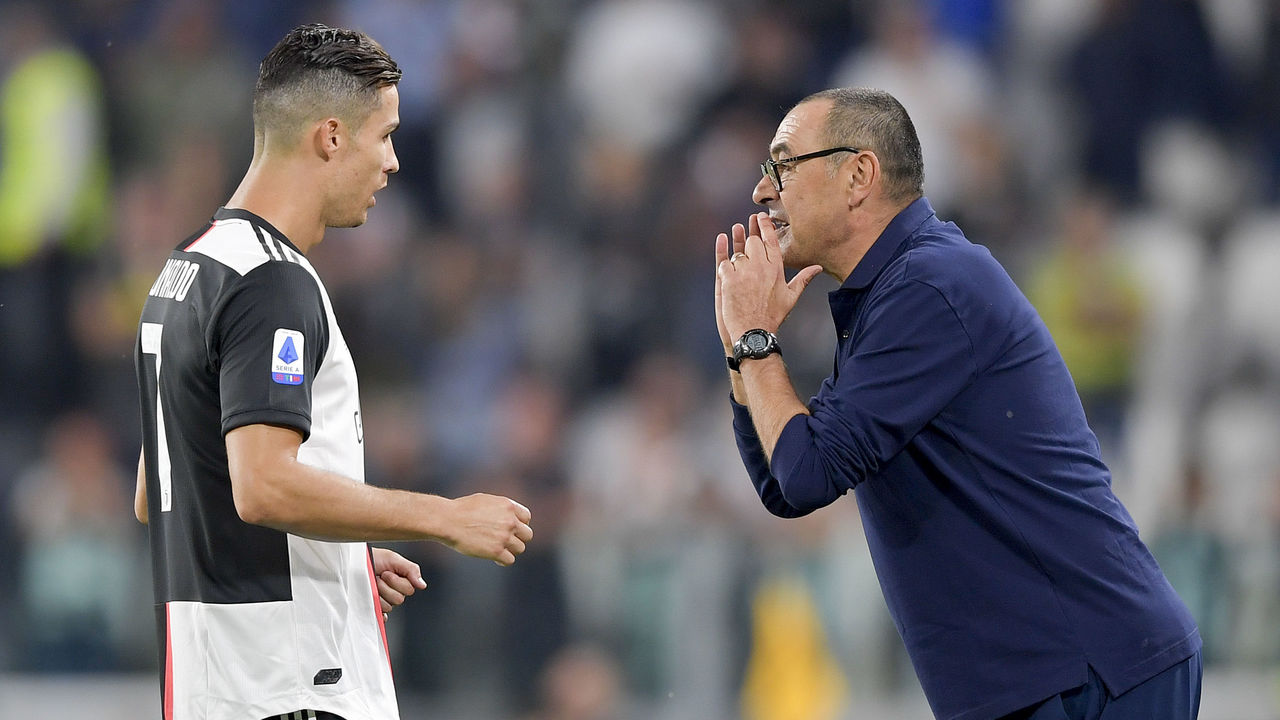 Pirlo, meanwhile, "has in his mind the same approach to coaching as he does when he played," Paratici said. For a club hell-bent on pushing its brand forward, his affinity for wine and tailored suits doesn't hurt, either.
For all his marketability, though, the on-field product is still king.
"He wants to propose a certain type of football, the kind European teams are generally trying to follow, and he was very convincing in his explanation to us," Juve's director continued.
They spouted the same message about Sarri, don't forget, while trying - and failing - to convince everyone he was their first choice last summer. There were no such linguistic gymnastics required this time. Cynically, it's fair to suggest the Juventus brass are simply becoming impeccable liars, and Pirlo is keeping the seat warm until the club's ultimate dreamboat, Pep Guardiola, becomes available. If he ever does.
But the glowing reviews of the bearded World Cup winner seem to suggest otherwise. Maybe they truly believe he's preordained for managerial success. For Juventus, of course, success means hoisting the trophy with the big ears. After nine successive Scudetto victories, just winning in Italy isn't enough anymore. Europe is where you're judged.
That's life at a club of this stature nowadays.
When the final whistle blew and Juventus' elimination at the hands of Lyon was confirmed on Friday, Sarri had to know he was doomed. After all, Massimiliano Allegri, who could boast five consecutive Serie A titles, was jettisoned last season after failing to advance beyond the quarterfinals of the competition. Sarri, then, had no chance.
The Italian outfit has developed an almost unhealthy obsession with winning a first Champions League title since 1996, and breaking a run of five straight defeats in the final of the competition. It's the main objective.
And that's the setting Sarri's inexperienced successor waltzes into.
If nothing else, he returns to the Allianz Stadium with the backing of the football world. Be it the suave nature, the memes, or simply the effortless football itself, people love Pirlo. Doubly so in Turin. He was instrumental in helping Juventus recover from the doldrums of mediocrity, dictating the tempo at the base of midfield from the moment he was signed in 2011 on a free transfer.
It's fitting, really, that Juventus' new manager is a former midfielder.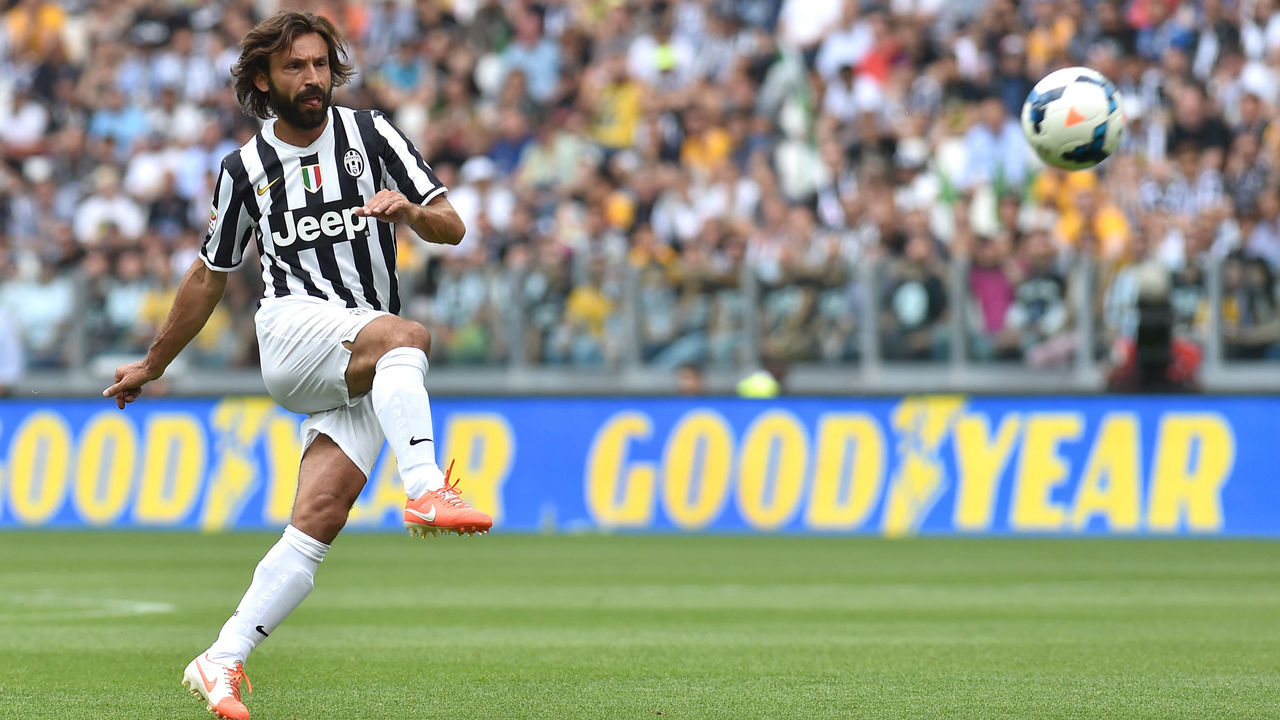 Despite strengthening both the defense and attack in recent seasons - most notably, of course, with the signing of Cristiano Ronaldo - the middle of the pitch has largely been neglected. The team, which truly was a team at the beginning of its nearly decade-long title streak, has started to feel like a disjointed unit, lacking in midfield and relying on individual moments of excellence to paper over otherwise grimy, uninspiring performances.
That's perfectly fine against the likes of Genoa and Torino. Once you get into the latter stages of the Champions League, though, it crumbles.
Pirlo recognized as much last year.
"They need an Isco, in my opinion," he said when asked about the squad's most painfully obvious problem area. Someone with verve who can invent chances and see holes before they appear - just like the crafty Spaniard.
"Midfield is where they need to improve," Pirlo added. "Having bought Ronaldo, (Allegri) didn't know how to get the ball to him. Midfielders are needed to go all the way in the Champions League."
Almost immediately after his appointment, links to young midfielders like Sandro Tonali and Nicolo Zaniolo picked up steam. Naturally. There's talk of a revolution, with several older squad members expected to be ousted in favor of younger, fresher faces. That's already begun, in part, with the signings of Dejan Kulusevski and Arthur Melo, who are 20 and 23 years old, respectively.
Despite the obvious areas of weakness in the squad, this team isn't that far away from retooling and establishing another extended period of dominance.
The margins are fine. Pirlo now has to navigate them.
Get it right, and he could help Juventus become a legitimate, consistent threat on the continent again, just like he did back in his playing days. Get it wrong, and we could be staring at another whirlwind day in Turin this time next year.