The rumors continue to swirl, but the completed transfers - at least the marquee ones - have largely stagnated. Eden Hazard's mammoth switch to Real Madrid aside, the summer hasn't quite delivered a steady stream of jaw-dropping moves as promised. At least not yet. Below, we look at the intertwined deals that are holding up the transfer deluge.
Neymar back to Barcelona?
This one's not going away.
If anything, what started off as a harmless puff of smoke has now exploded into a full-on blaze, engulfing the football world. Neymar's potential move is the preeminent story of the transfer window.
Paris Saint-Germain sporting director Leonardo said on Monday, following Neymar's no-show for a training session, that the 27-year-old can leave the French capital if a suitable offer arrives. He also suggested informal talks have been held with Barcelona about a deal, and Leonardo hinted that the Brazilian has made clear his desire to return to the Camp Nou.
Just two years removed from his world-record €222-million switch to the Parc des Princes, a staggering about-face feels almost inevitable. However, Neymar's switch isn't the only move to Catalonia that's progressing slowly ...
Griezmann's messy Atletico divorce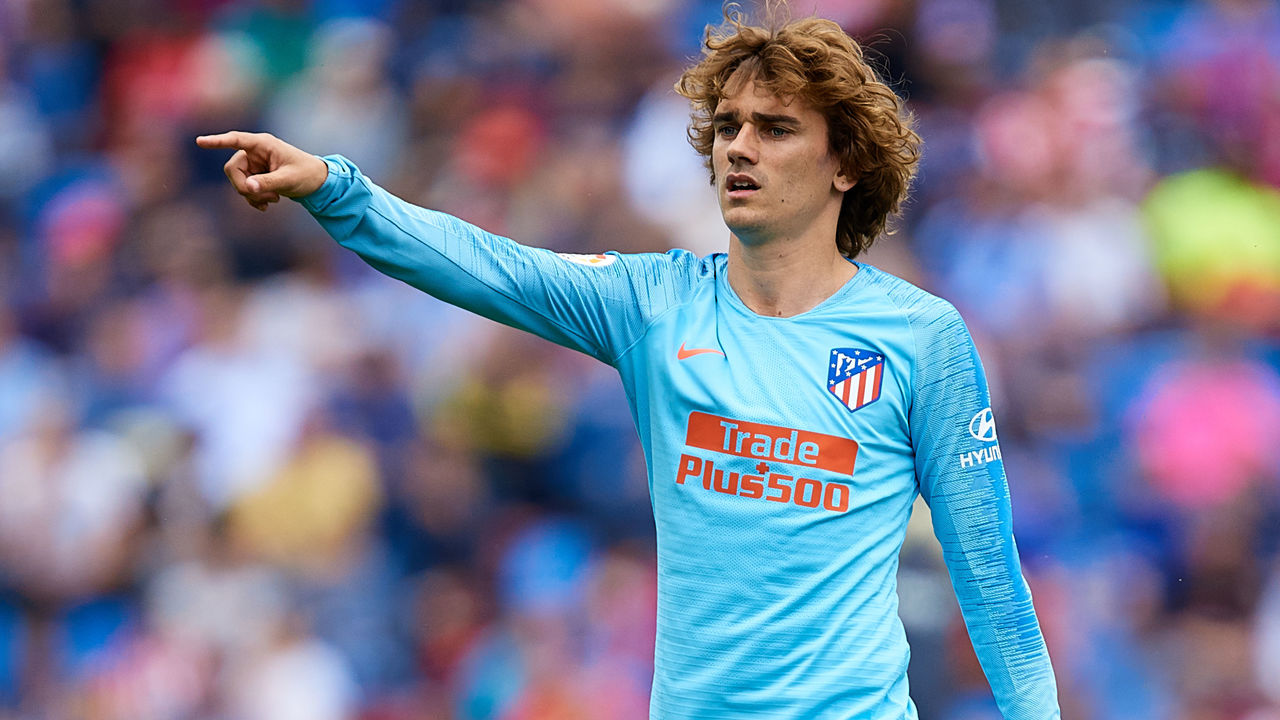 While the reigning La Liga champions try to engineer an opulent move for their former winger, the club is also working to bring Antoine Griezmann aboard. The only problem? They're driving Atletico Madrid mad in the process.
Griezmann announced in May that he'll be leaving the Wanda Metropolitano. His move to Barca was so widely expected that talk of how he'd co-exist with Lionel Messi has been old news for months. And yet, he's still, technically, an Atleti player.
The Rojiblancos said Barcelona showed a "lack of respect" in their handling of the still unconfirmed deal. However, the move will surely get over the line.
Enmities will be put aside, even just temporarily. Holding a disgruntled player against his will simply isn't practical, and Atletico need the windfall to reinvest in a squad that has seen significant upheaval already this summer.
How the hell is Barcelona going to finance all of this, though? About that ...
How does Coutinho fit into all of this?
If Messi is indeed receiving two more shiny toys to play with, Barcelona need to get their books in order first.
Even an uber-rich institution like Barca - the second-highest revenue-generating club in the world, according to the Deloitte Football Money League - needs to be wary of overextending financially. A club can't burn through cash forever.
Already dealing with an inflated wage structure, Barca would almost definitely need to raise transfer funds by selling off high-priced talent, and Philippe Coutinho is atop that list.
The diminutive Brazilian, who has struggled mightily to assimilate with Barca since his move from Liverpool, could be used as a makeweight in a potential Neymar deal, or he might simply get shipped out to the highest bidder.
Barca would be eager to recoup a large portion of the gargantuan fee they paid for Coutinho. Few clubs can actually afford him, but one side might need to address a gaping hole in its midfield soon ...
Can Pogba force his way out?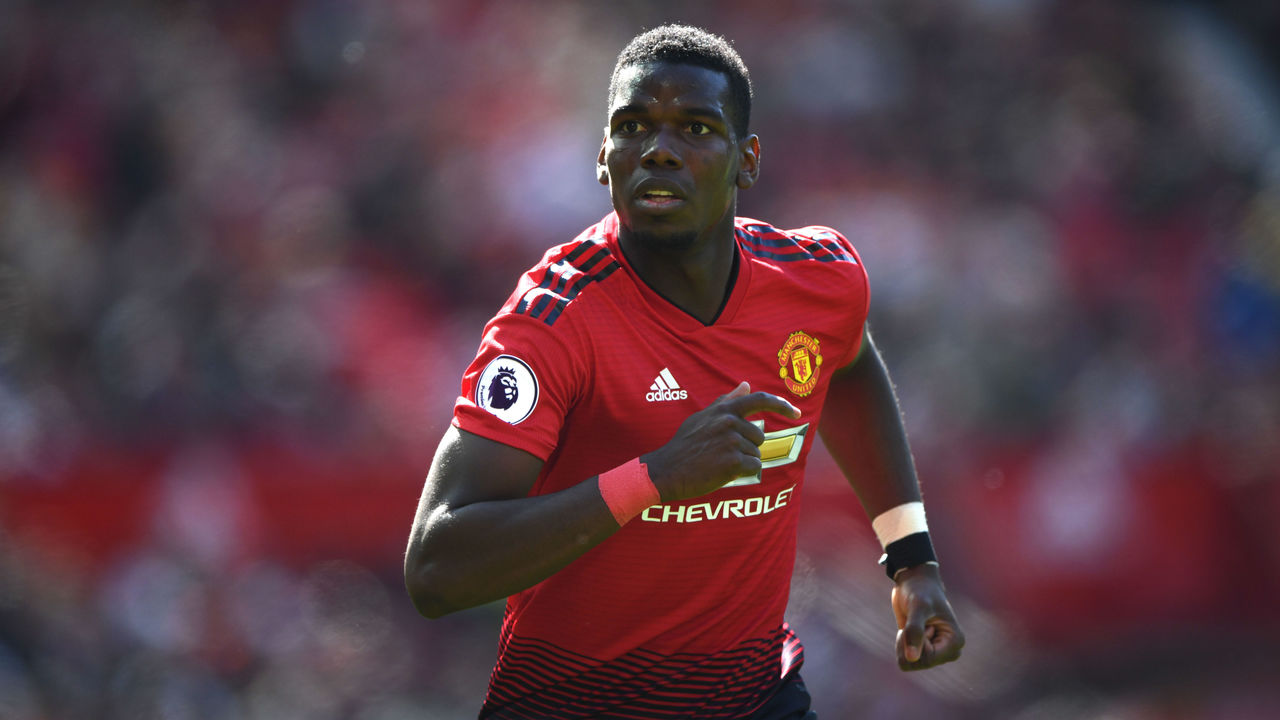 Paul Pogba wants out at Manchester United. His agent, Mino Raiola, is working on a deal to satisfy that demand. And true to form, Raiola hasn't been shy about it.
"The player has done nothing wrong. He has been respectful and professional in every way," Raiola told talkSPORT on Tuesday.
"The club has known his feeling for a long time ... Hopefully there will be soon a satisfying solution for all parties."
That solution will almost definitely be found in one of two places: Madrid or Turin.
Real Madrid manager Zinedine Zidane is an open admirer of his compatriot, but a return to Juventus is reportedly the midfielder's preferred destination. In truth, either move would suit Pogba just fine.
At the Bernabeu, he'd become the midfield fulcrum for arguably the biggest club in the world, and Pogba would earn a small fortune in the process. Conversely, going back to Serie A would see him rekindle many strong relationships established during his first stint in northern Italy.
The Bianconeri may not have the money to make Pogba's return a reality, though. Especially if they splurge on another expensive target first ...
Juventus keep pushing for De Ligt
Juve continue to trudge forward in their pursuit of the defender they hope will be the long-term successor to veteran anchor Giorgio Chiellini.
Matthijs de Ligt, the 19-year-old Dutch prodigy who has been the subject of intense interest from Barcelona and PSG, has reportedly agreed to personal terms with the Old Lady.
The Scudetto holders are locked in negotiations to pry the teenage star from Ajax, and there's optimism a deal will be finalized this week. The Dutch club, which has already waved goodbye to Frenkie de Jong this summer, is looking for roughly €75 million to part with its prized captain.
Should he move to Serie A, De Ligt would be tasked with shutting down a bevy of talented attackers across the league. Whether a certain disgruntled Argentine is one of them remains to be seen ...
Inter still trying to offload Icardi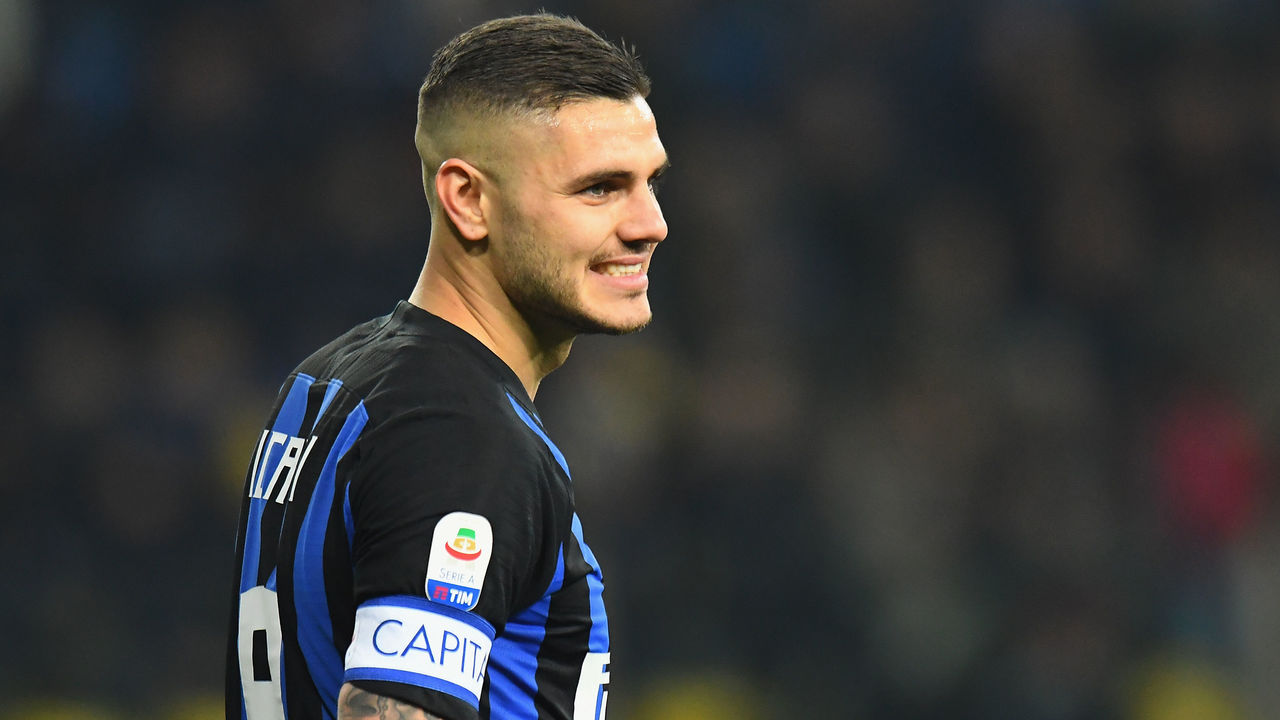 New Inter coach Antonio Conte, a well-known believer in the "my way or the highway" approach to management, has no interest in retaining Mauro Icardi's services.
Nerazzurri CEO Giuseppe Marotta, surely echoing the sentiment the fiery bench boss relayed to him, told Sky Sport Italia last week that the prolific 26-year-old is "not part of our project."
There's no misconstruing that comment.
Rumors of a swap involving Juventus' Paulo Dybala persist, though that chatter is fading, and Napoli has also been linked to the striker. Wherever Icardi ends up, one thing seems certain: Finding a replacement is on hold until someone bites the bullet and takes the 26-year-old off Conte's hands.
If that happens, expect a corresponding deal to drop quickly ...
Will Conte get his man?
Conte's admiration for Romelu Lukaku matches his indifference toward Icardi. The Italian tried to sign the imposing Belgian forward during his stint on the Chelsea bench, only to see him opt for Manchester United instead.
But now, with Lukaku's influence waning at Old Trafford, Conte gets another shot at securing the 26-year-old. Edin Dzeko, another favorite of the former Italian national team boss, is an alternative, but Lukaku remains the priority.
As Inter continue to reload in an attempt to knock Juventus off their perch, Napoli, the only credible challenger to Juventus in recent seasons, aren't sitting idly by ...
James Rodriguez inches closer to Napoli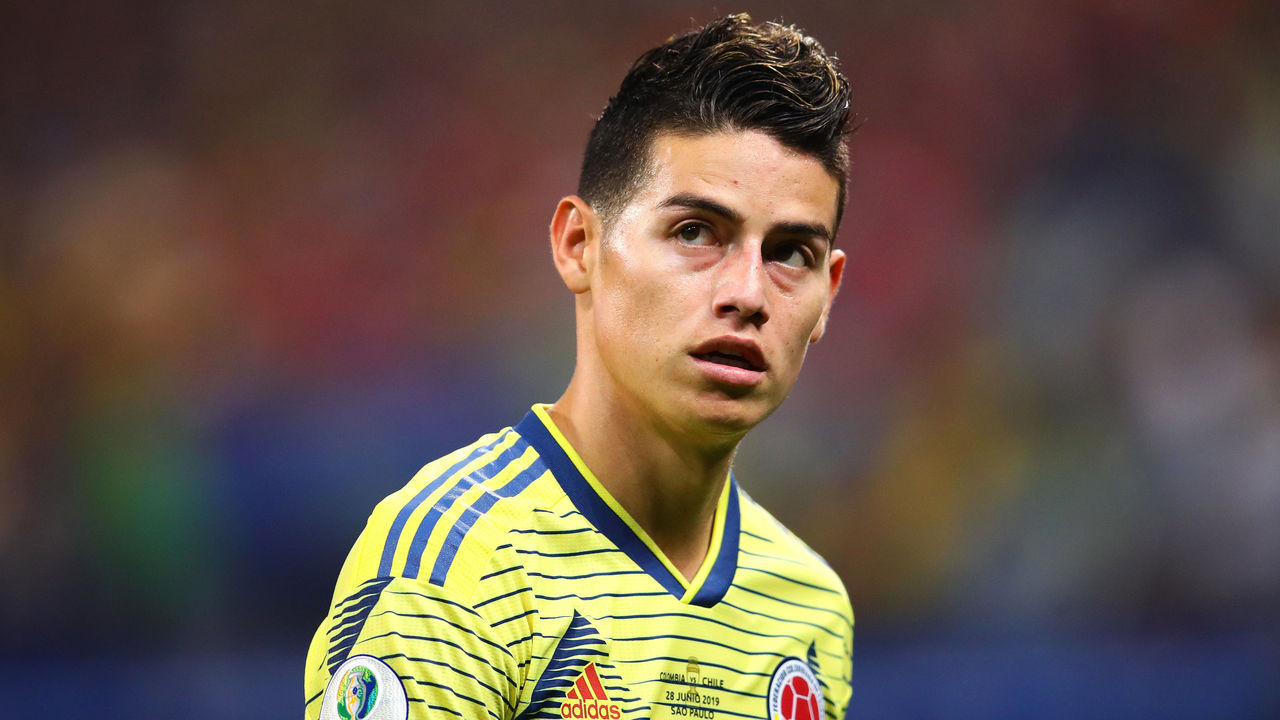 Having already signed Kostas Manolas from Roma, the Partenopei have built a potentially impenetrable defensive duo this summer, with the Greek international slotting in alongside incumbent star Kalidou Koulibaly at the San Paolo.
The defensive work, then, is largely complete this offseason for Napoli. Now it's time for Carlo Ancelotti and Co. to shift their focus up front.
Real Madrid outcast James Rodriguez seems to be the preferred target to bolster a midfield that's rife with talent, but lacking an established No. 10. Both Ancelotti and Rodriguez would welcome a potential reunion.
Piotr Zielinski and Fabian Ruiz are on the road to superstardom, but signing James, despite his largely unspectacular loan spell at Bayern Munich, would signal to the rest of Serie A, and, specifically, to Juve, that Napoli aren't messing around this season.
Meanwhile, the Colombian's decision to call time on his Bavarian adventure creates an opening at the Allianz Arena ...
Bayern set to splash on a winger
With James back, for now, at Real Madrid, and longtime stalwarts Arjen Robben and Franck Ribery no longer with the club, Bayern Munich have very clear needs during the transfer window.
They've already reinforced their defense with Benjamin Pavard and Lucas Hernandez, and are now on the lookout for talented young attackers - wingers, in particular - who can fill the holes the aforementioned trio left.
Leroy Sane has been earmarked to do just that, with the German club working all summer to secure his services.
"He comes back from vacation this week and did not want to talk during the vacation time," Bayern chairman Karl-Heinz Rummenigge said while addressing the club's pursuit of the explosive 23-year-old.
"Now you will have to wait in peace and quiet to see if something moves in this direction."
Ousmane Dembele and Nicolas Pepe have been mulled as fallback options. Coming away with Sane could incite a bidding war for the other two, with Pepe the subject of much interest across Europe.
"There are almost two months left until the transfer market closes, and these two months will bring many more uncertainties," Rummenigge added.
"Everything is waiting for the dominoes to fall and then there will be this effect."