Triller rundown: Boxing embarrasses itself with Holyfield-Belfort
CHANDAN KHANNA / AFP / Getty
Former UFC champion Vitor Belfort finished the returning 58-year-old boxing great Evander Holyfield early in the main event of Triller Fight Club on Saturday.
Also on the card was MMA legend Anderson Silva, who kept his newfound boxing career rolling with a highlight-reel knockout over fellow ex-UFC star Tito Ortiz.
Here are three takeaways from a bizarre night at Seminole Hard Rock Hotel & Casino in Hollywood, Florida.
Holyfield-Belfort never should have happened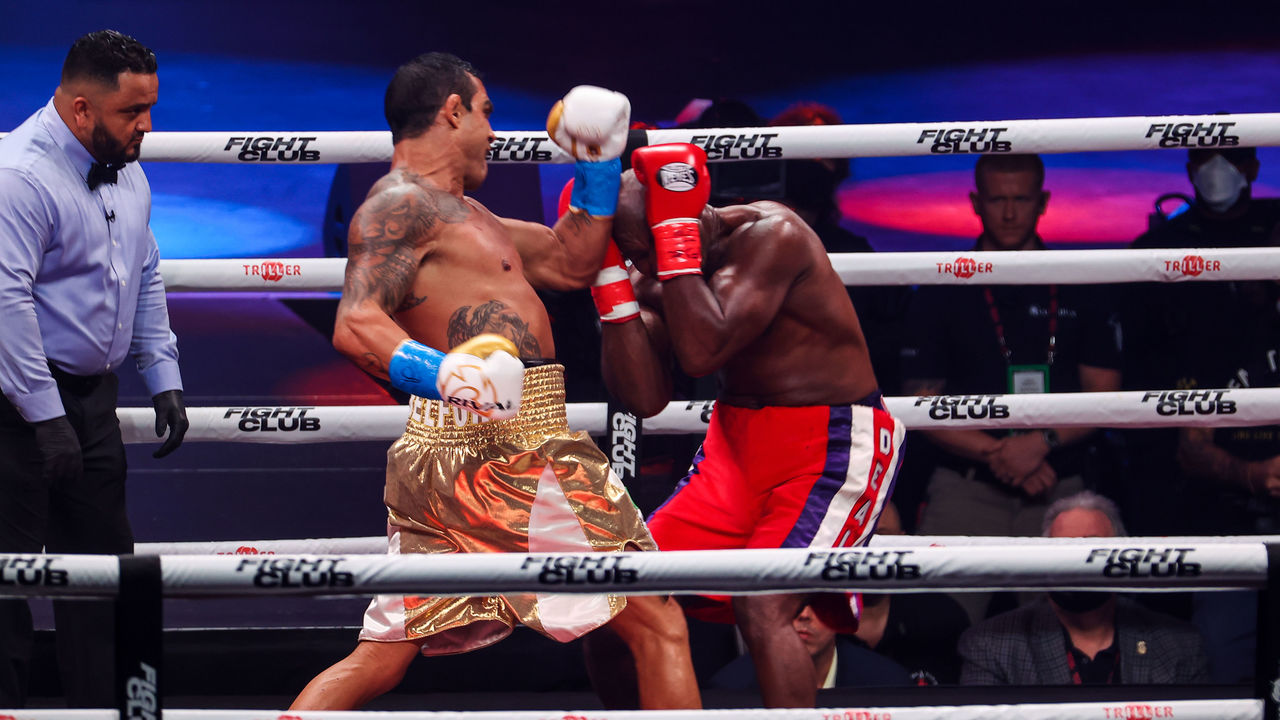 The result of Saturday's bout between Holyfield and Belfort was utterly predictable. Virtually everybody saw it coming except, apparently, the Florida State Boxing Commission, which sanctioned Holyfield to fight Belfort on eight days' notice after the California State Athletic Commission refused to do so.
What went down in the ring - Belfort immediately teeing off with ease on a plodding Holyfield before the referee saved the heavyweight legend from unnecessary damage - was gross. It was an embarrassment to Triller, the Florida commission, and, frankly, the sport of boxing. And it never should have happened.
Holyfield is 58. Think about that for a second. Belfort - himself considered old to be competing in combat sports - is 14 years younger. And ponder this: In 2004, the New York commission barred Holyfield from receiving a fight license due to "poor performance and diminished skills." That was 17 years ago. Somehow, in 2021, the Florida commission believed he could compete against a feared knockout artist who's in tremendous shape for a 44-year-old.
These celebrity-esque boxing matches involving the Paul brothers, former MMA champions, and professional athletes, among others, have been fun to a degree. At the very least, they've been a refreshing change from the UFC's nonstop schedule.
But Holyfield facing Belfort at the age of 58 - after not competing in a decade - crossed the line. Allowing this fight to proceed was inexcusable, and Triller and the Florida commission ought to be thankful no one was seriously hurt.
The final chapter Silva deserved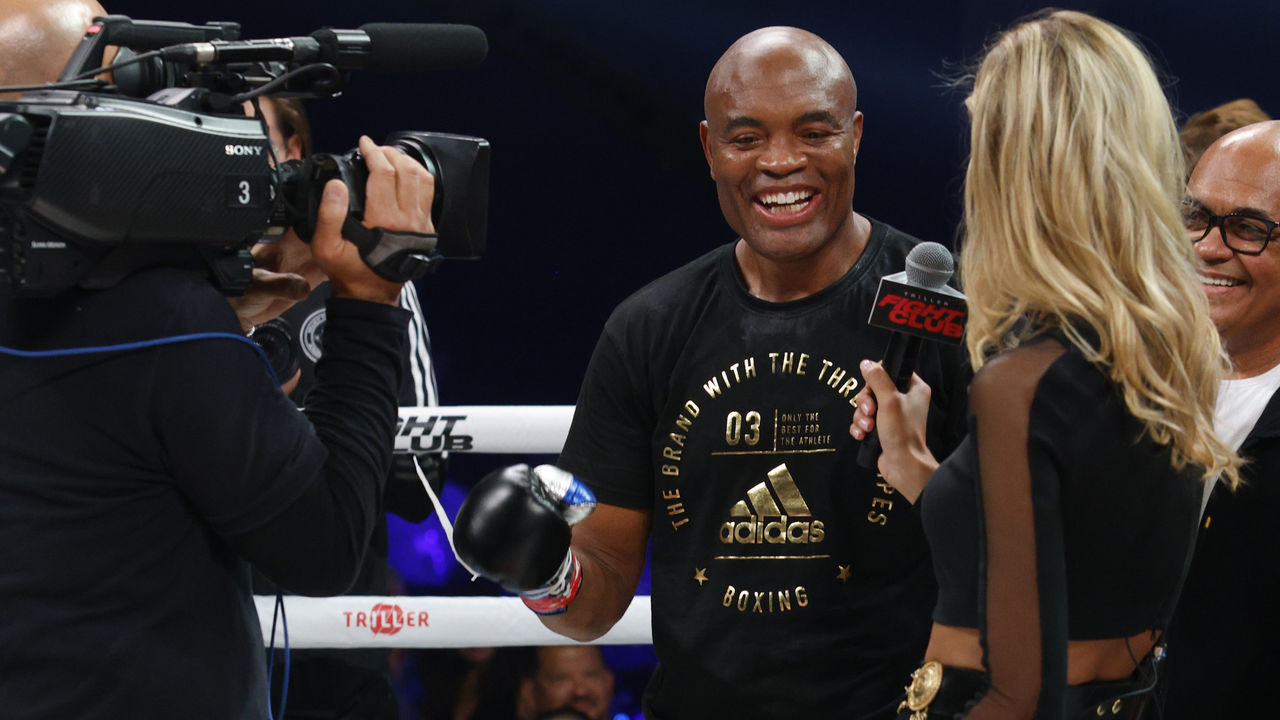 When Silva stepped into the UFC's Octagon for the final time last October, the future Hall of Famer lost in devastating fashion to middleweight gatekeeper Uriah Hall.
UFC president Dana White said he regretted letting Silva take the fight and that he wouldn't make the same mistake again. In other words, the 46-year-old former champ was done in White's promotion. After 10 years and a whole whack of title belts, that was it.
Considering his achievements and what he did for the sport over the last decade, Silva didn't get a proper send-off from the UFC. There was no public thank-you from White or other executives. Even the UFC's social media posts were minimal. There was no video package on a broadcast - only a two-minute clip on Twitter that simply promoted the fight against Hall.
"The Spider" deserved better.
And in a bizarre turn of events, Silva now has the final chapter he deserved all along - in boxing. His success has become one of the feel-good sports stories of 2021.
The MMA community rallied around Silva when he pulled off an upset victory over former boxing champion Julio Cesar Chavez Jr. in his opponent's home country of Mexico in June, and he's now 2-0 in this latest venture after knocking out Ortiz.
Eleven months ago, the consensus was that Silva was shot and needed to retire. Now, people are legitimately curious to see how far his boxing journey can take him.
What's next for Silva?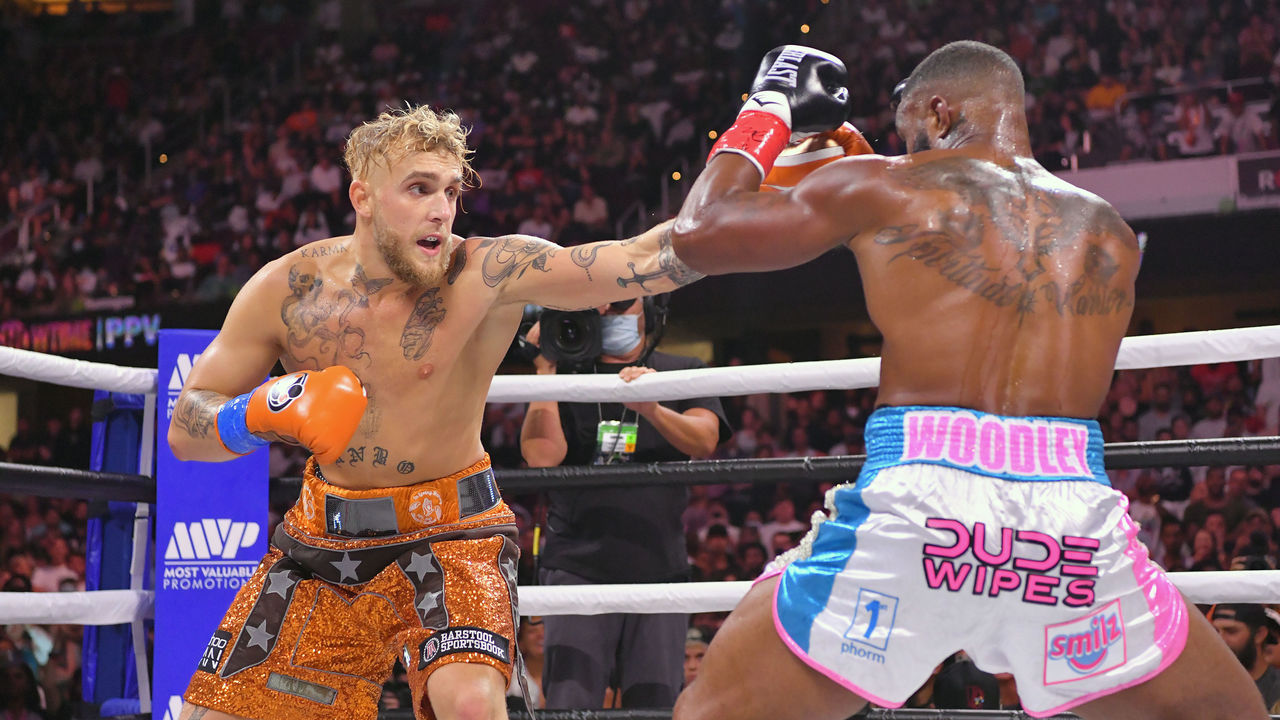 "The Spider" has several options for his next fight.
There were previously talks of a rematch with Belfort - in boxing - and there will likely never be a better time to book that fight than after both men scored stoppage wins on a pay-per-view card.
But there's a bigger opponent out there for Silva. UFC welterweight Michael Chiesa took to Twitter to pitch what would be a highly anticipated matchup between Silva and YouTuber Jake Paul. And you know what? That feels like the fight to make.
Paul wants a step up in competition after beating former UFC welterweight champion Tyron Woodley by split decision in August, and Silva would be exactly that. The Brazilian is roughly the same size as Paul - which wasn't true of Woodley or Ben Askren - and he clearly knows how to box.
For Paul, it would be the final step before fighting a "real" boxer. For Silva, it would be a golden chance to cash in on Paul's hype.
Will it happen? Probably not. Paul's all about fighting MMA fighters, but he said last week there's a good chance Tommy Fury will be standing across from him when he returns to the ring. "The Problem Child" is careful about picking the right opponents, and it feels like Silva could be the one to end the YouTube boxing shtick for good.
From a fan perspective, however, there's no better option than Silva versus Paul. Book it.
Comments
✕
Triller rundown: Boxing embarrasses itself with Holyfield-Belfort
  Got something to say? Leave a comment below!