Johnny Manziel has done an about-face on the XFL.
Two weeks after tweeting he had no interest in "playing for another league that's going to fold on you midway through the season," Manziel reached out to the commissioner of the XFL for a job opportunity.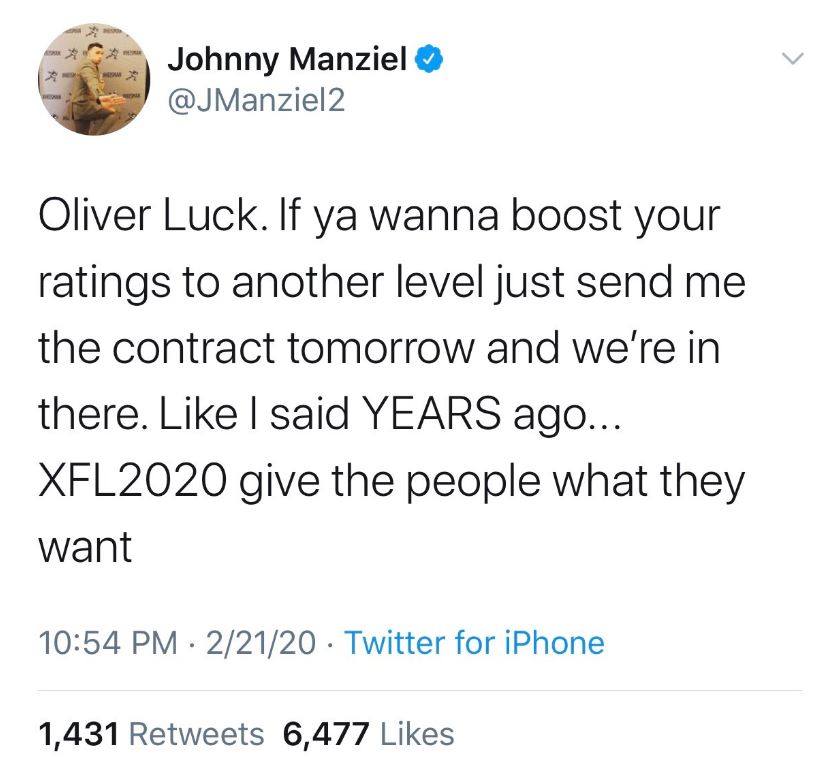 Manziel's account has since been deactivated.
The 2012 Heisman Trophy winner has bounced around football leagues since last appearing in the NFL in 2015. He joined the CFL in 2018, splitting time between the Hamilton Tiger-Cats and Montreal Alouettes before he was released by the league and joined the startup AAF.
The AAF folded last spring after eight weeks.
The XFL debuted two weeks ago and drew an average of 3.3-million viewers across its four games. Those ratings dropped in Week 2 to an average of 2.06 million.