6 Olympic upsets that have shaken up the action in Tokyo
Less than a week into the Summer Olympics, heavy favorites have been toppled all over Tokyo: in gymnastics, swimming, and both kinds of tennis. No one saw these six upsets coming. (Literally, in the case of the road cyclist whom the peloton forgot to reel in.)
Osaka falls on home court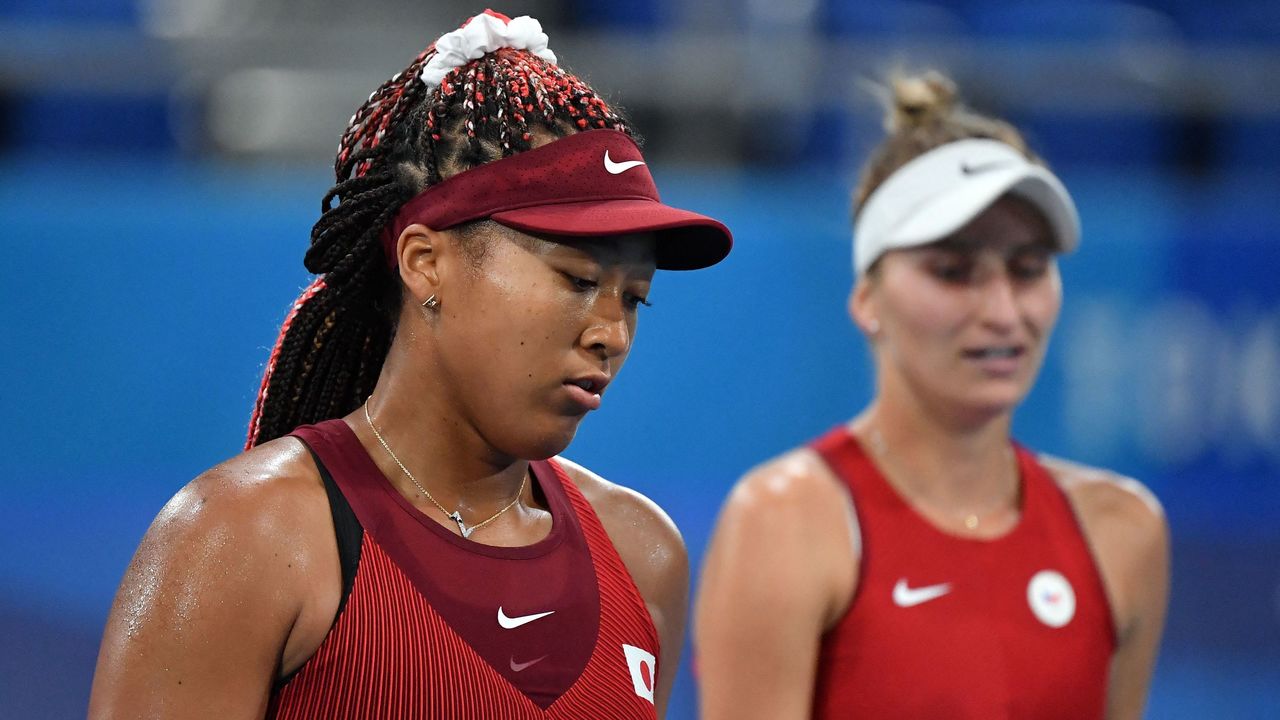 Naomi Osaka, the No. 2 player in women's tennis, is from Japan and lit the Olympic flame last Friday to herald the start of the games. Then her run in the tournament lasted 48 hours. Osaka cruised in straight-set victories over Saisai Zheng and Viktorija Golubic, only to run into Czech Republic's Marketa Vondrousova, the world's No. 42 player, in the third round Tuesday. Osaka lost 6-1, 6-4.
To be fair, Vondrousova is a tough out who was ranked as high as No. 14 a couple of years ago when she appeared in the French Open final against Ashleigh Barty. But she doesn't share Osaka's enviable Grand Slam record - two titles apiece at the US Open and Australian Open - nor the expectations that Osaka's country bestowed on her.
Of course, world No. 1 Barty fared worse in Tokyo's singles draw, falling 6-4, 6-3 in the first round to Sara Sorribes Tormo. Five of the event's top-six seeds were eliminated before the quarterfinals, with four of them losing in straight sets.
Japan stuns China in table tennis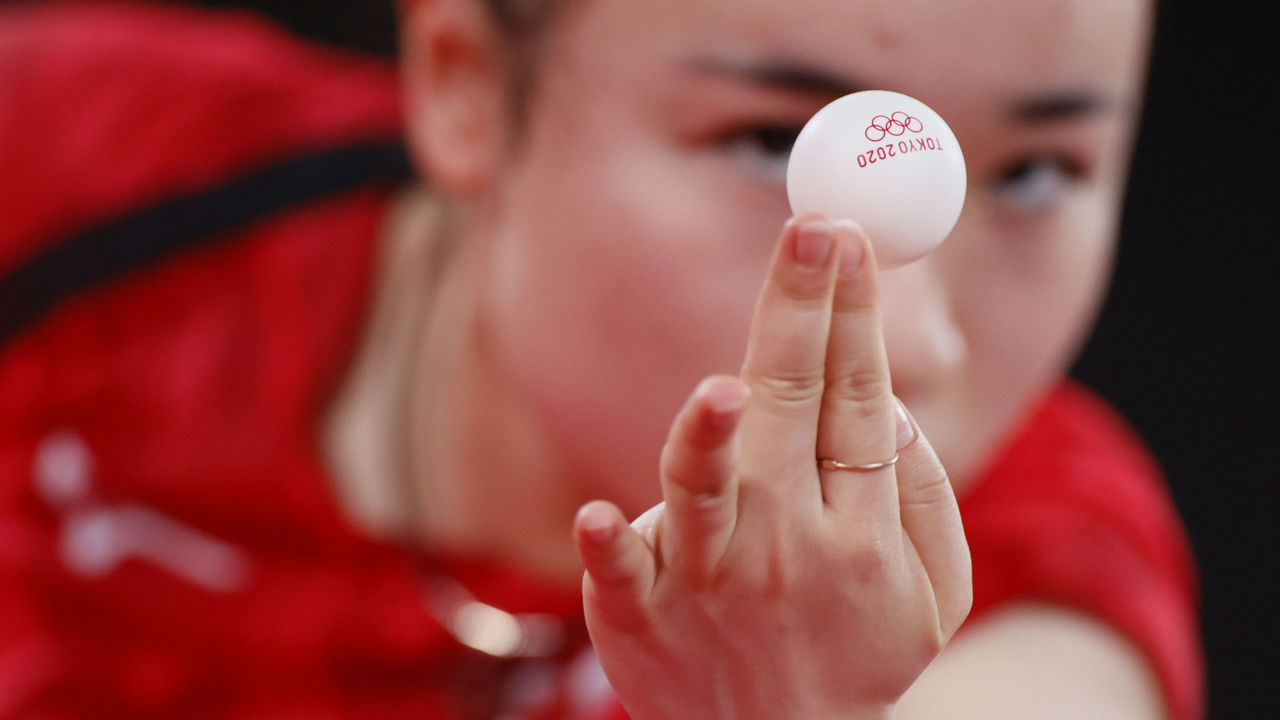 Osaka's out, but Mima Ito and Jun Mizutani scored one for the host country. The Japanese table tennis duo broke China's iron grip on gold, storming back from two games down in Monday's best-of-seven mixed doubles final to upset Liu Shiwen and Xu Xin, the reigning world champs.
Olympic table tennis has been contested since 1988, with China winning 28 of the 32 available gold medals heading into Tokyo. China hadn't dropped an Olympic final since 2004 Athens. Mixed doubles is a new event and Ito and Mizutani top the podium alone.
Different career paths delivered them to glory. Mizutani, 32, has nine solo and team medals from past Olympics and world championships - none of them gold. Ito, a two-time Olympian at age 21, actually has a slight winning record against Liu, the world's top women's player, in individual competition. Ito and Mizutani lost to Liu and Xu at five tournaments across 2019 and 2020, but those letdowns are in the distant past now.
U.S. falters in men's backstroke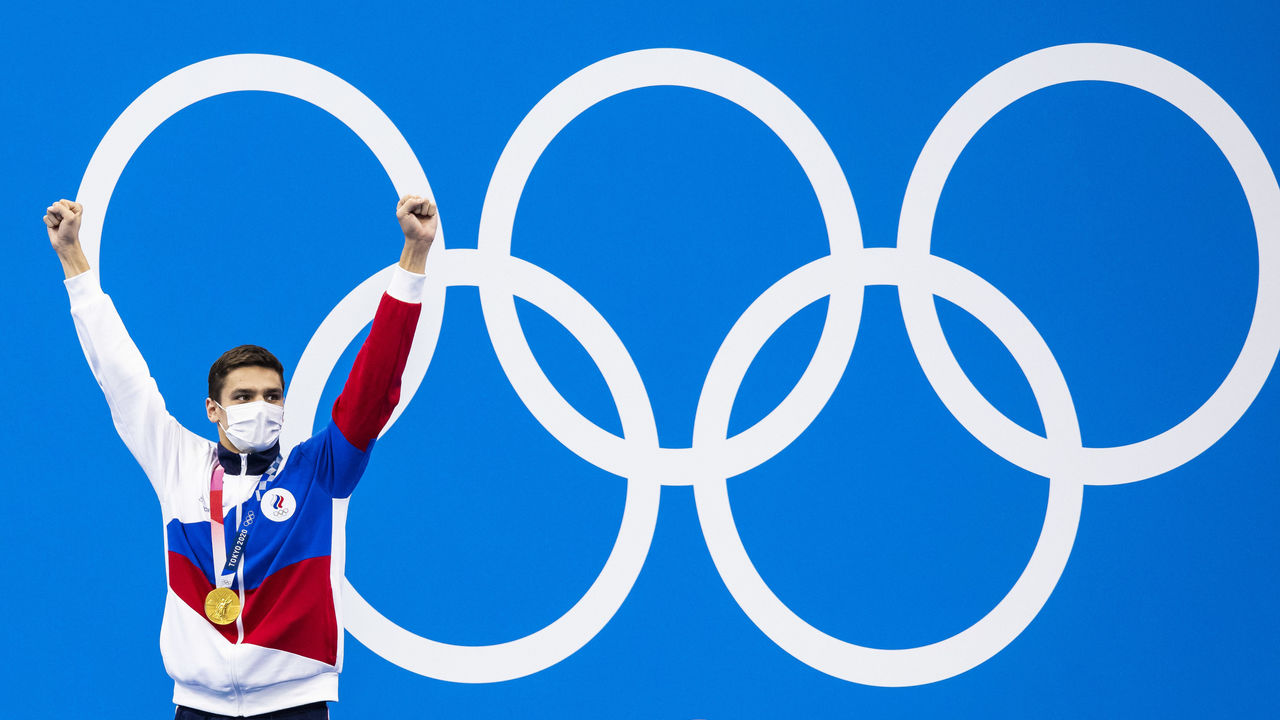 Speaking of highly specific reigns: Until this week, U.S. swimmers had won every Olympic men's backstroke final since the 1996 Atlanta Games. Eight Americans hoarded the 12 gold medals during that span, punctuated by Ryan Murphy's sweep in the 100- and 200-meter back events five summers ago in Rio.
Racing for the Russian Olympic Committee, Evgeny Rylov laid down a breakneck 100-meter backstroke time to dethrone Murphy in Tokyo. Murphy set the world record at the distance (51.85 seconds) during the 2016 Games but topped out at 52.19 seconds in Tuesday's final. Rylov won in 51.98 seconds and ROC's Kliment Kolesnikov took silver in 52.00. Rylov's in line to double up his gold medal count in the 200-meter back unless Murphy can rebound in that final Friday (Thursday night in the Eastern time zone).
Another coup that surprised: Katie Ledecky settling for second in the women's 400-meter freestyle and finishing off the podium at 200 meters. Ledecky was the 2016 Olympic champ at both distances, but couldn't match Ariarne Titmus' pace in either final. Ledecky was seeking four individual victories in Tokyo; instead, it's the 20-year-old Australian superstar hogging the spotlight.
Hafnaoui prevails in lane 8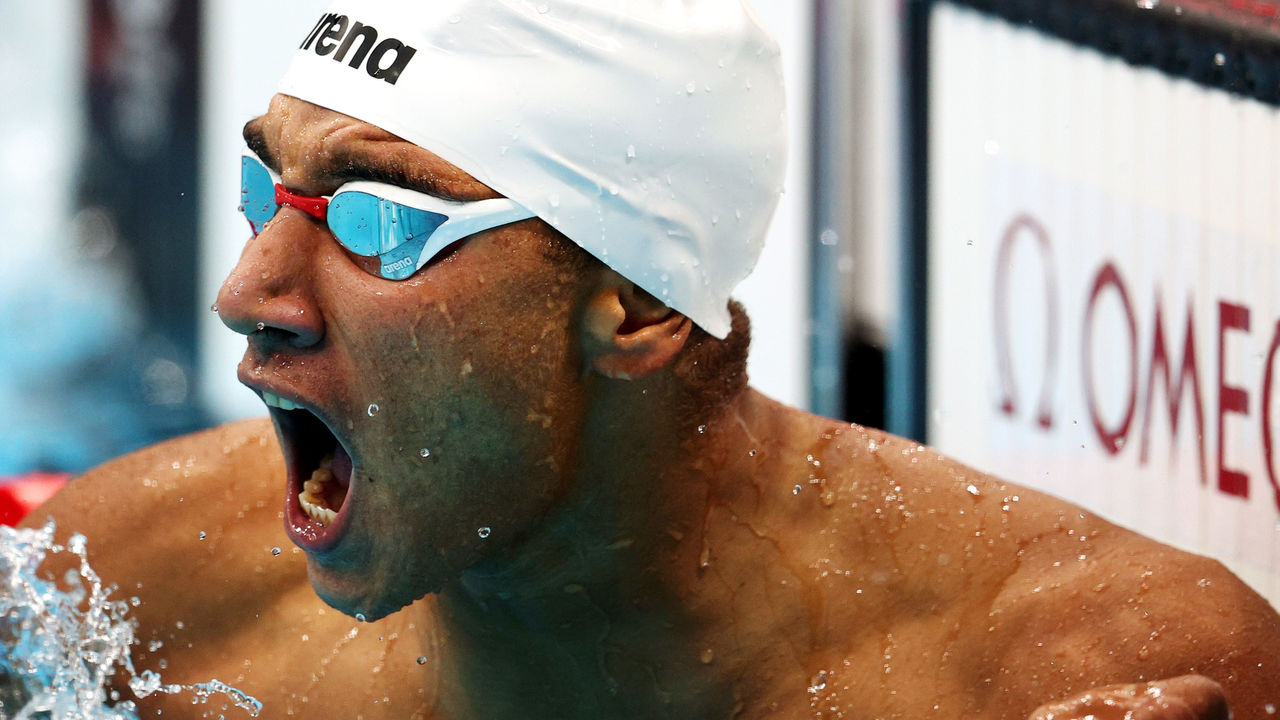 In the men's 400-meter freestyle, the unlikely winner summoned the performance of his life in the outside lane.
Ahmed Hafnaoui placed eighth in qualifying to scrape into Sunday's final and then jetted unnoticed past the event's American and Australian headliners. The 18-year-old Tunisian trailed Australia's Jack McLoughlin for most of the race before sprinting first to the wall on the decisive lap.
Prior to 2021, Hafnaoui's best 400-meter freestyle time was 3:49.90, more than six and a half seconds - an eternity - slower than his swim in the final (3:43.36). Hafnaoui ranked 16th in the 400-meter field when the games started. His performance gave Tunisia its fifth gold ever won at the Summer Olympics. It's little wonder that Hafnaoui celebrated aggressively, roaring and splashing the water as his coach pumped his arms in the stands.
Dutch downed in women's road race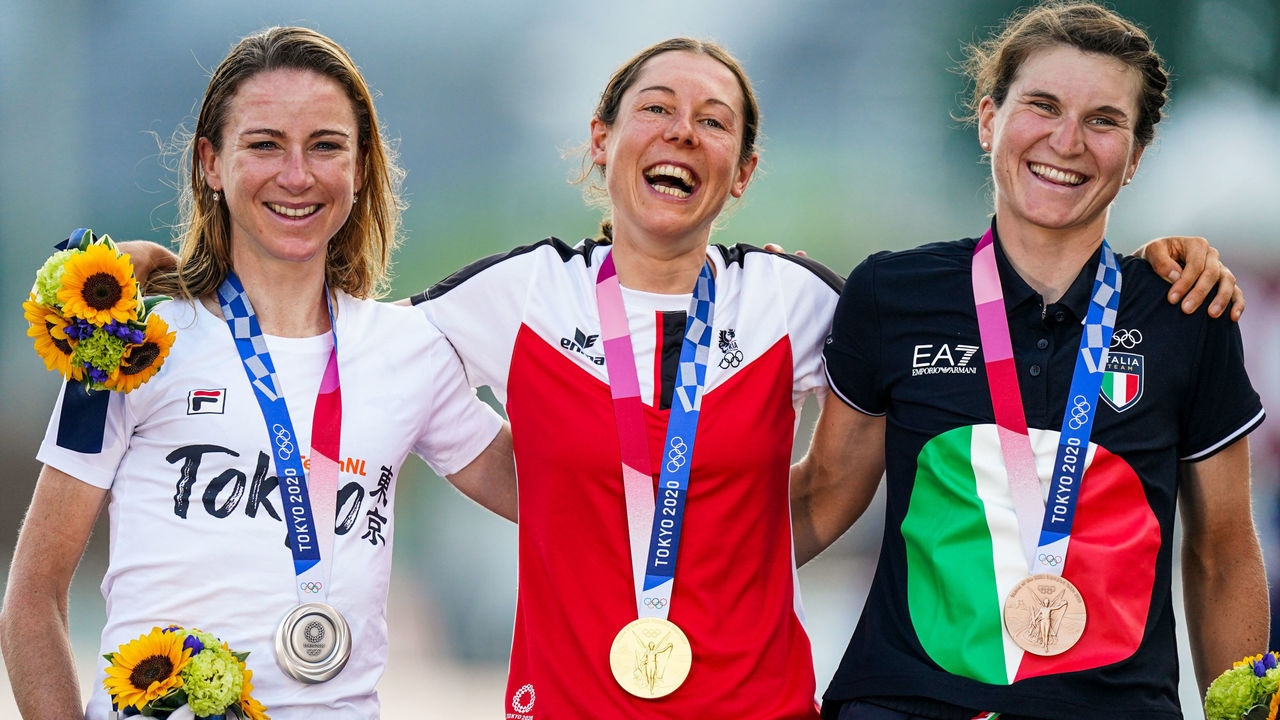 Road cycling is one of the few Olympic sports in which the field can plain forget that someone else is in the lead.
Dutch star cyclist Annemiek van Vleuten thought she was the breakaway winner when she completed Sunday's road race, grinning and spreading her arms with no rival in sight. Opponents applauded her triumph in interviews afterward - unaware that Austria's Anna Kiesenhofer finished 75 seconds earlier. Kiesenhofer escaped in an early breakaway toward the start of the 137-kilometer trek and made a solo dash from the breakaway trio with about 40 kilometers remaining.
Kiesenhofer has a Ph.D. in mathematics, teaches at a Swiss university, and headed to Tokyo without a pro contract, coach, or Austrian teammate to bike alongside. Her win was hailed as an all-time upset, partly because Dutch road racers were favored to claim a third straight Olympic gold. Mangled and concussed in a brutal crash at Rio 2016, van Vleuten overcame a minor spill Sunday to medal but was rattled to learn her late break from the pack wasn't golden.
ROC reigns in women's gymnastics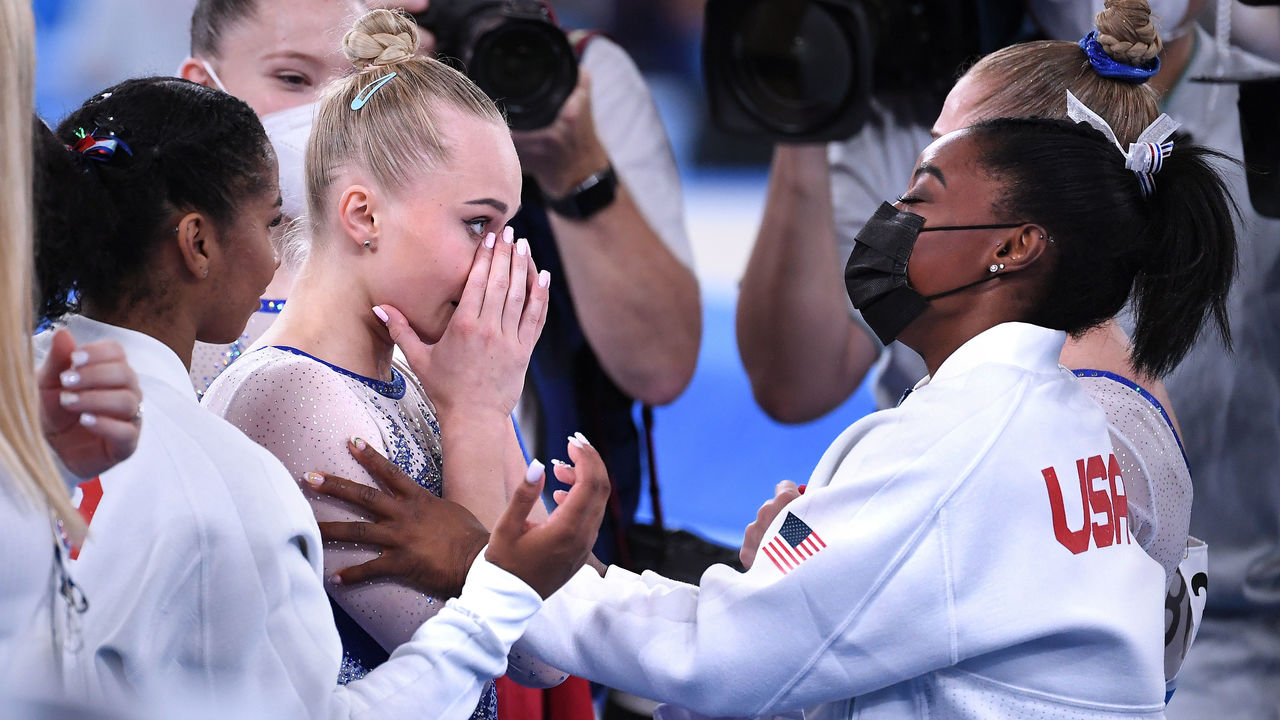 The glaring context here: Gymnastics GOAT Simone Biles didn't finish the team event, withdrawing early from Tuesday's final because she recognized her own lack of focus, and she didn't want to hurt her team's chances at a medal. Citing her mental health, she won't compete in Thursday's individual all-around final.
Biles won four Olympic gold medals at Rio 2016 and swept her five events - all-around, balance beam, floor, vault, and team - at the 2019 world championships in Germany. That she exited Tuesday with three of her four rotations to go meant the U.S. couldn't expect to rally for gold. ROC topped the field in Sunday's qualifying round and didn't waver in the final, nailing the last rotation on floor to seal the victory.
Zoom out, though, and this upset was seismic. The U.S. women's last defeat in a major team event was to Russia at the 2010 worlds and predated Gabby Douglas' ascent onto the scene and Biles' entire elite career. Biles was in sweats when her squad was consigned to silver, but this Russian win bears no asterisk.
Nick Faris is a features writer at theScore.
Comments
✕
6 Olympic upsets that have shaken up the action in Tokyo
  Got something to say? Leave a comment below!