The racket Serena Williams smashed in the first round of Wimbledon in 2005 is being auctioned off.
Williams signed and gifted the broken racket to a fan after losing her first set to childhood friend Angela Haynes, according to Nate D. Auctions. She came back to win the match but was eliminated from the tournament in the third round.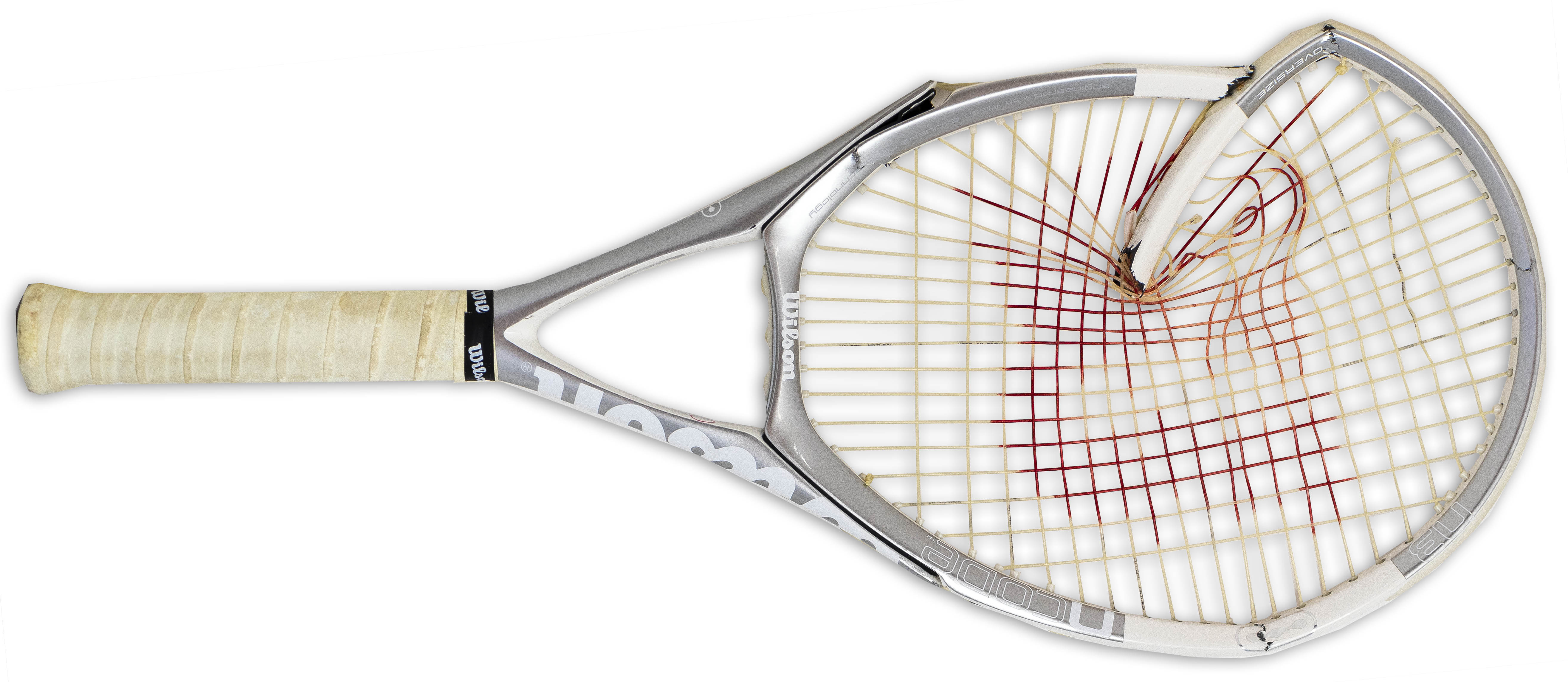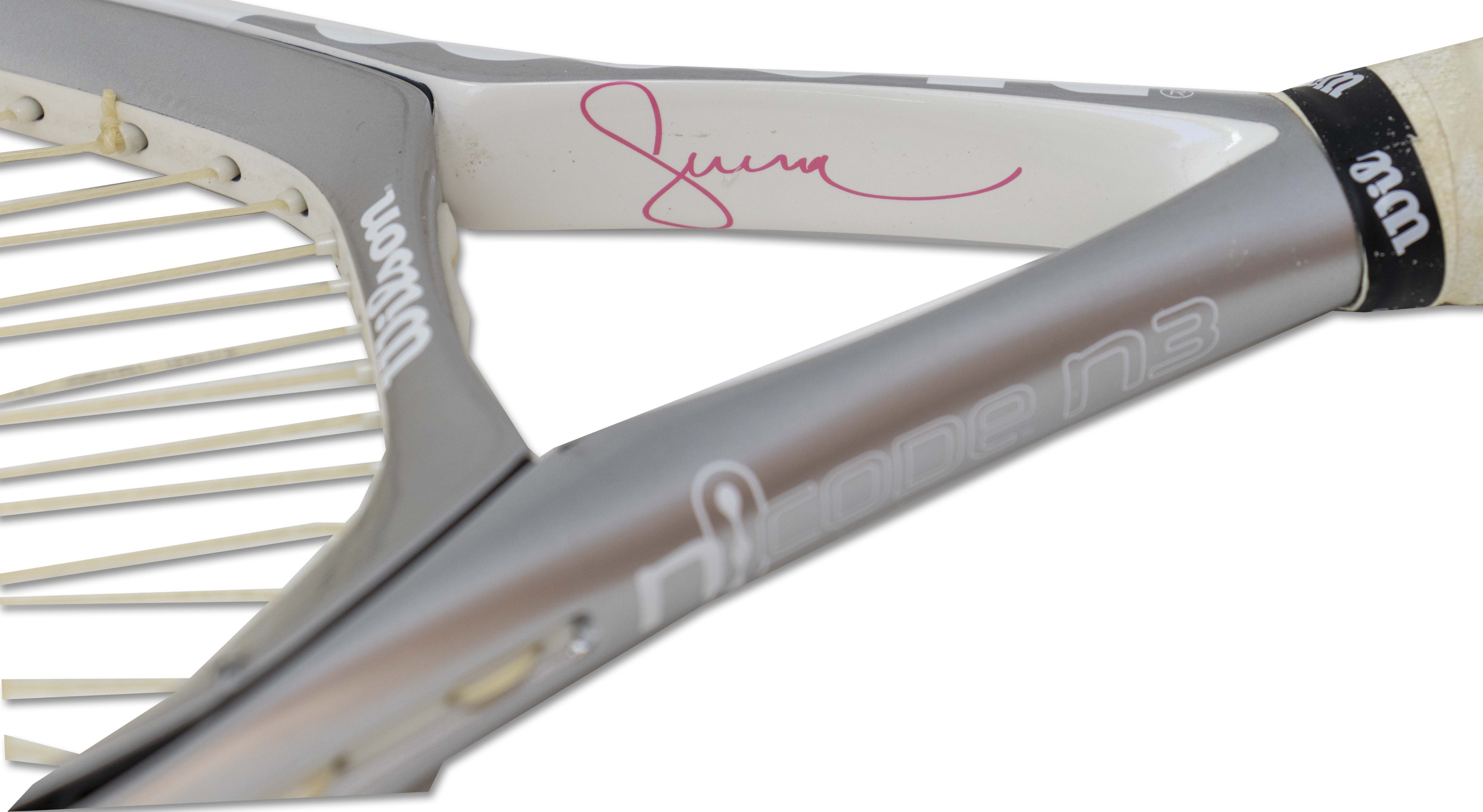 (Photos courtesy: Nate D. Sanders Auctions)
Bidding on the racket kicks off Thursday with an opening bid of $8,000.