World Cup uniforms: A closer look at Group D's kits
Presented by

With the 2014 FIFA World Cup just a few short weeks away we're going to take a group-by-group look at what each of the uniforms the 32 participating nations will wear and how they compare to their kits of World Cups past.
We've already previewed the uniforms of Group A, Group B, and Group C today we move on to Group D and their four teams: Costa Rica, England, Italy, and Uruguay.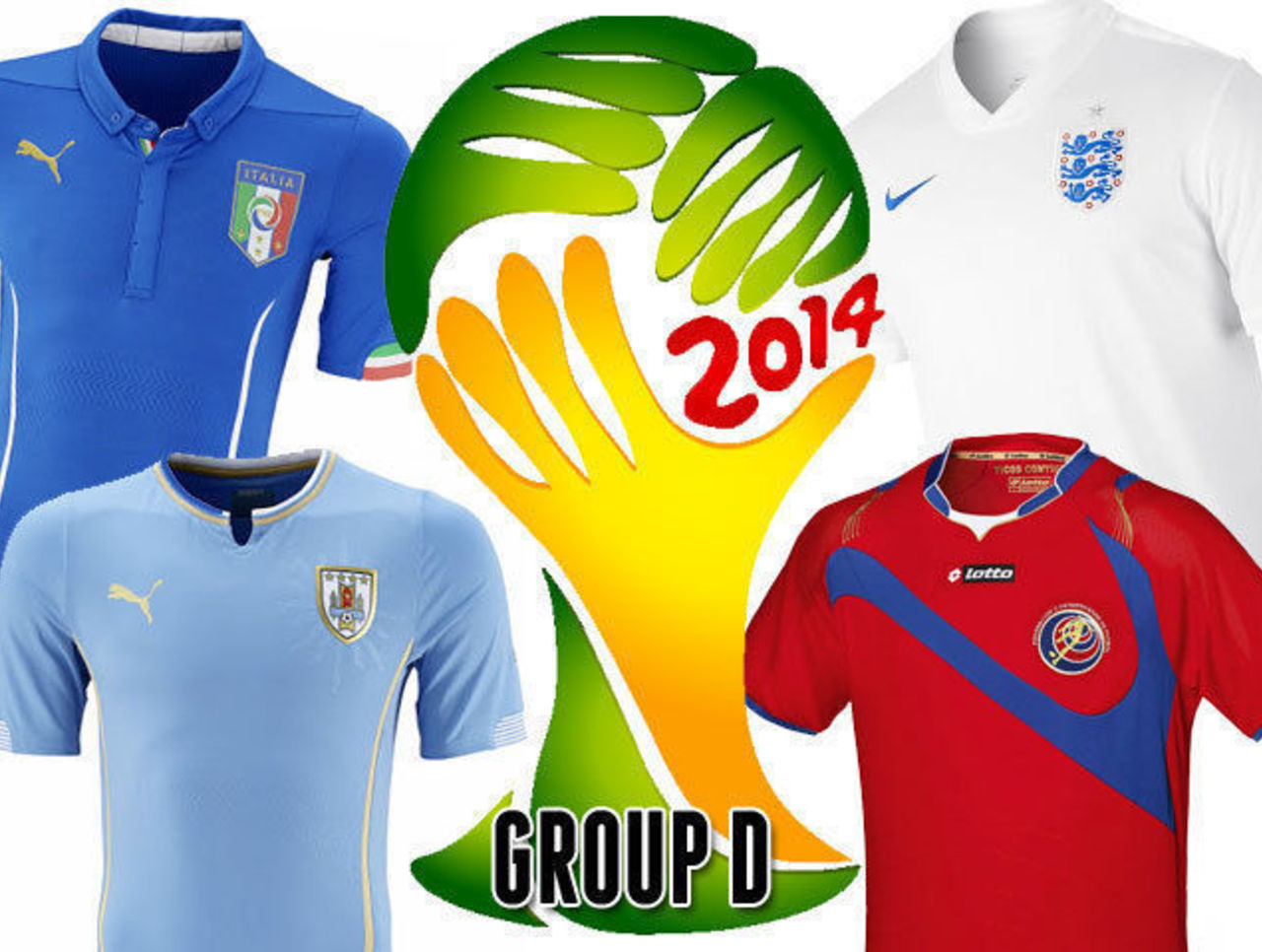 Seven of the 19 World Cup titles handed out belong to three of the four teams here... we'll start things off with the big winners of this group, Italy who have 4 stars above their crest:
ITALY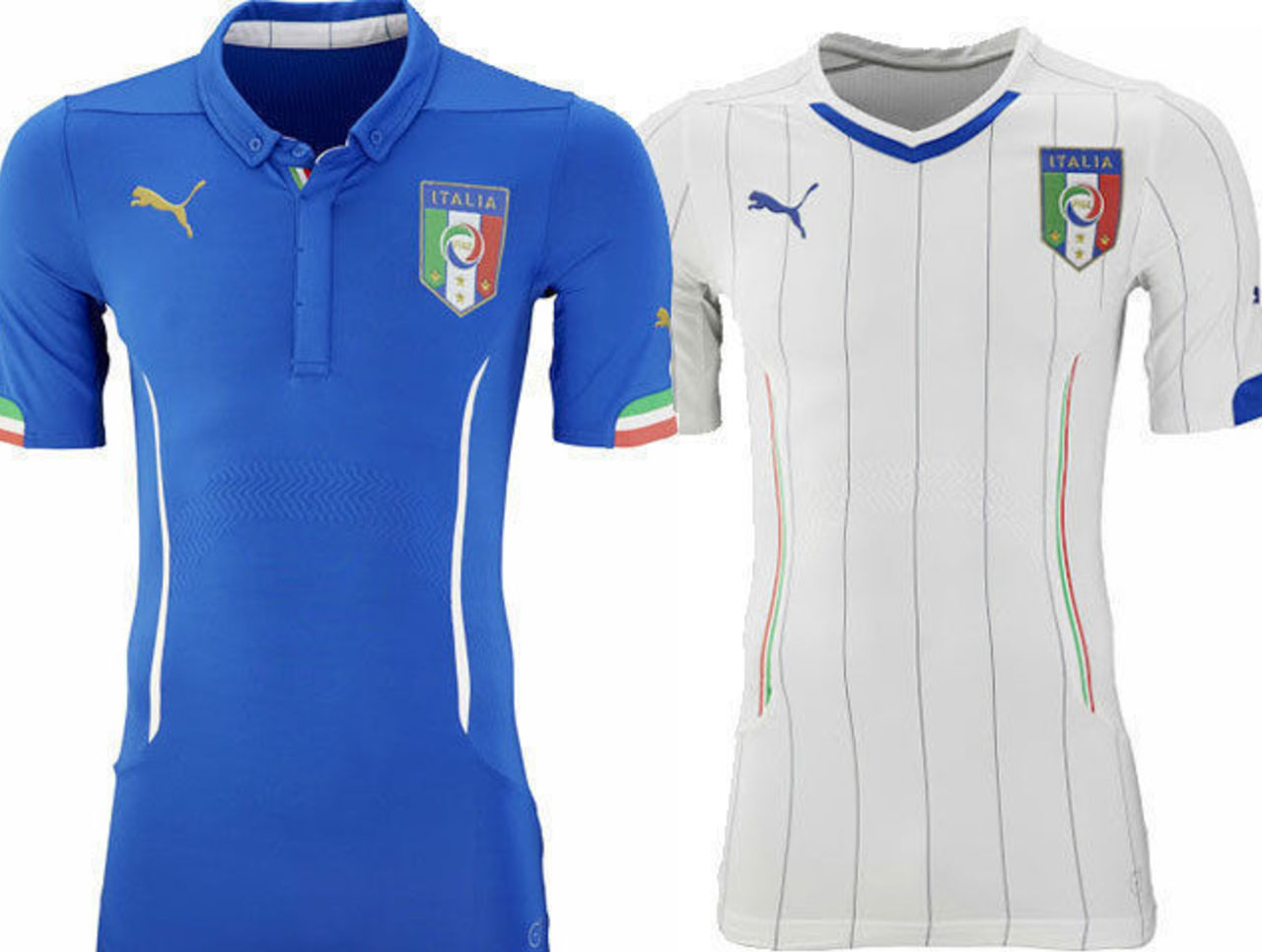 Local name:  Italia
Flag: Three green, white, and red vertical stripes, a combination of the 18th century flag of Milan and their guard uniforms. Known locally as "il Tricolore" ("The Tri-color").
World Cup Titles: 4 (1934-38, 1982, 2006)
World Cup Appearance: 18th (1934-54, 1962-2014)
Gli Azzurri ("The Blues") will go for their 5th World Cup title wearing a blue and white primary kit designed by Puma. The Italians have worn blue since 1910 and while blue is not in the national flag it is the color most associated with the unifying royal Italian dynasty of the mid-19th century. The 2014 edition has two vertical stripes, one on either side of the jersey, which is a design element we see on several Puma jerseys this year (see Uruguay later in this post), an Italian flag inspired design is on the cuff of each sleeve.
The Italian secondary kit is white and will be paired with the blue shorts, the jersey includes the bold vertical stripes on either side like the blues but also comes with thin pinstripes. The Italian soccer team badge is in the top left, four stars for four World Cup titles inside it.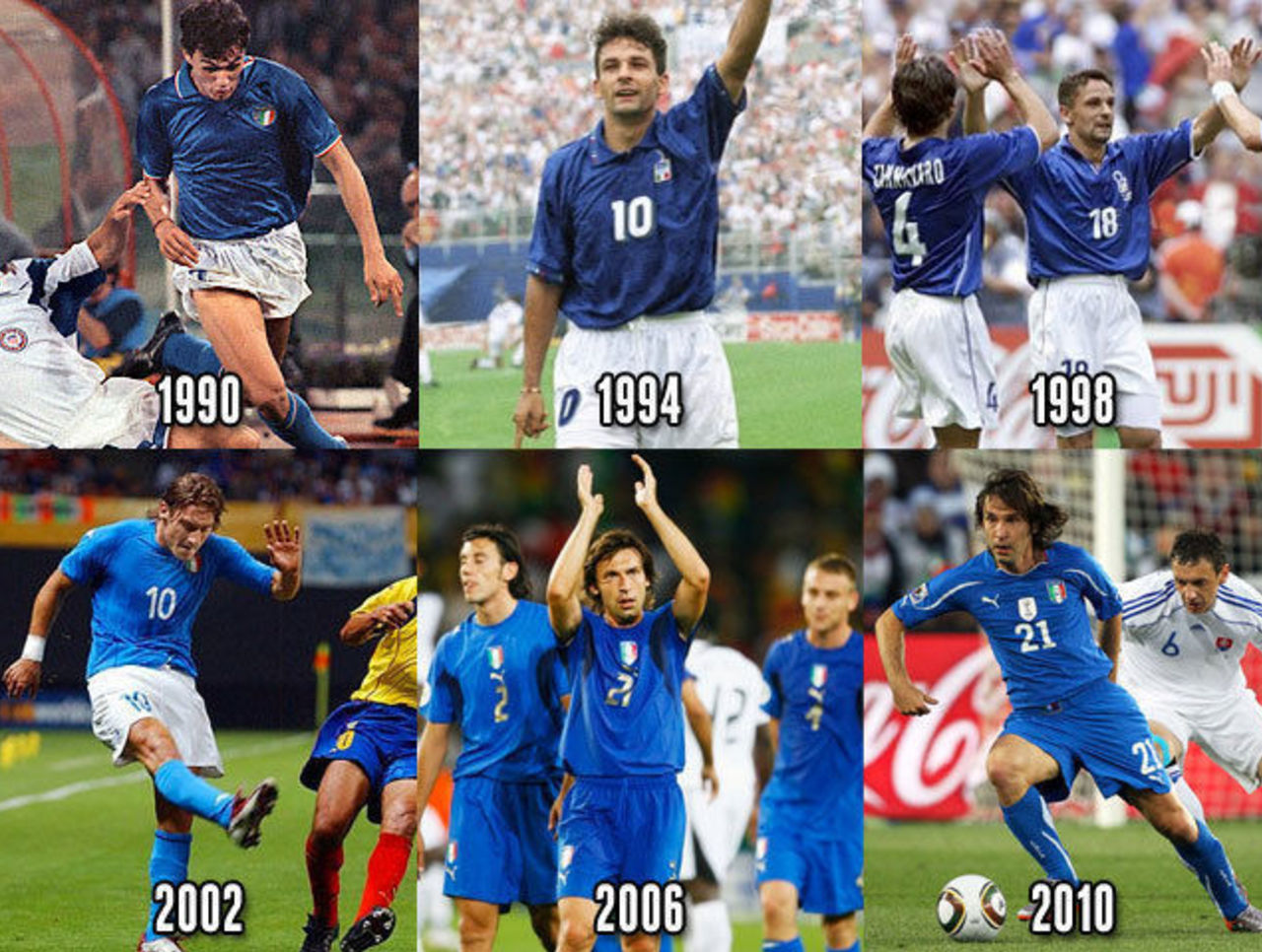 As mentioned, the Italian side always wears blue as its primary color, the shade of blue has lightened over the years and they will occasionally go all-blue. The team unveiled their uniform as blue top with white shorts for 2014, mimicking the look seen from 1990-2002 in the collage above, however it has been rumored that FIFA is requiring teams to wear a monochromatic look so it may be all blue once again.
ENGLAND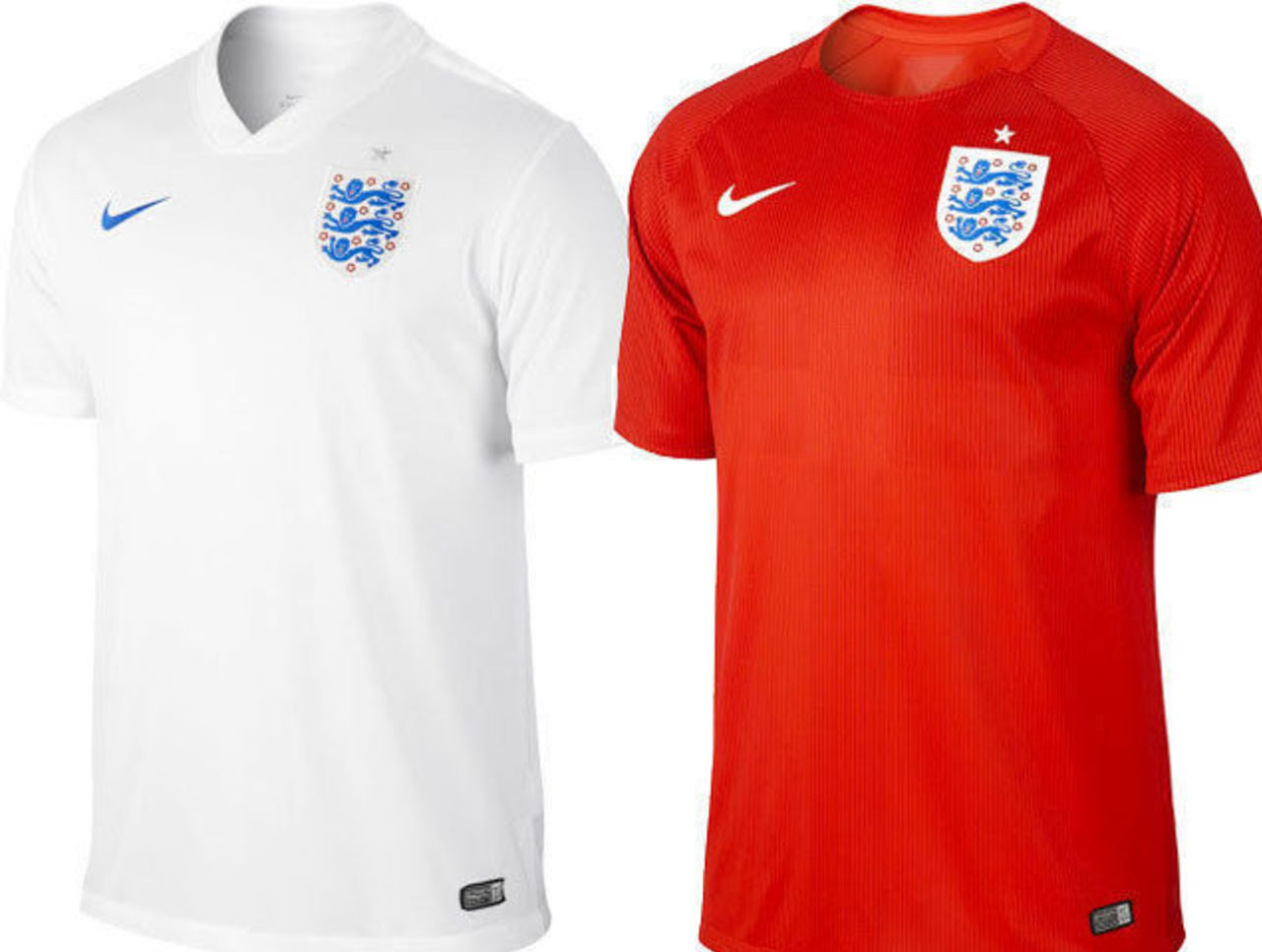 Local name: England
Flag: A red cross on a white field, known as the St. George Cross. Used in various ways within England as far back as the 13th century.
World Cup Titles: 1 (1966)
World Cup Appearance: 14th (1950-70, 1982-90, 1998-2014)
After going a little more modern with their designs in the past few tournaments the English team went very traditional in 2010, that idea will be carried over into 2014. Nike's kits for England will see the team wear their classic all-whites as their primary look, a single silver star above the crest in honor of their 1966 title.
The secondary is a very striking bright, bold red jersey and is scheduled to be worn with white shorts. There are extremely thin pinstripes which run up the entire jersey, they also create a subtle St. George's Cross on the chest. These uniforms will have a special custom font for the player numbers, they're round and very modern, I'm not too sure they match the traditional look of these jerseys too well.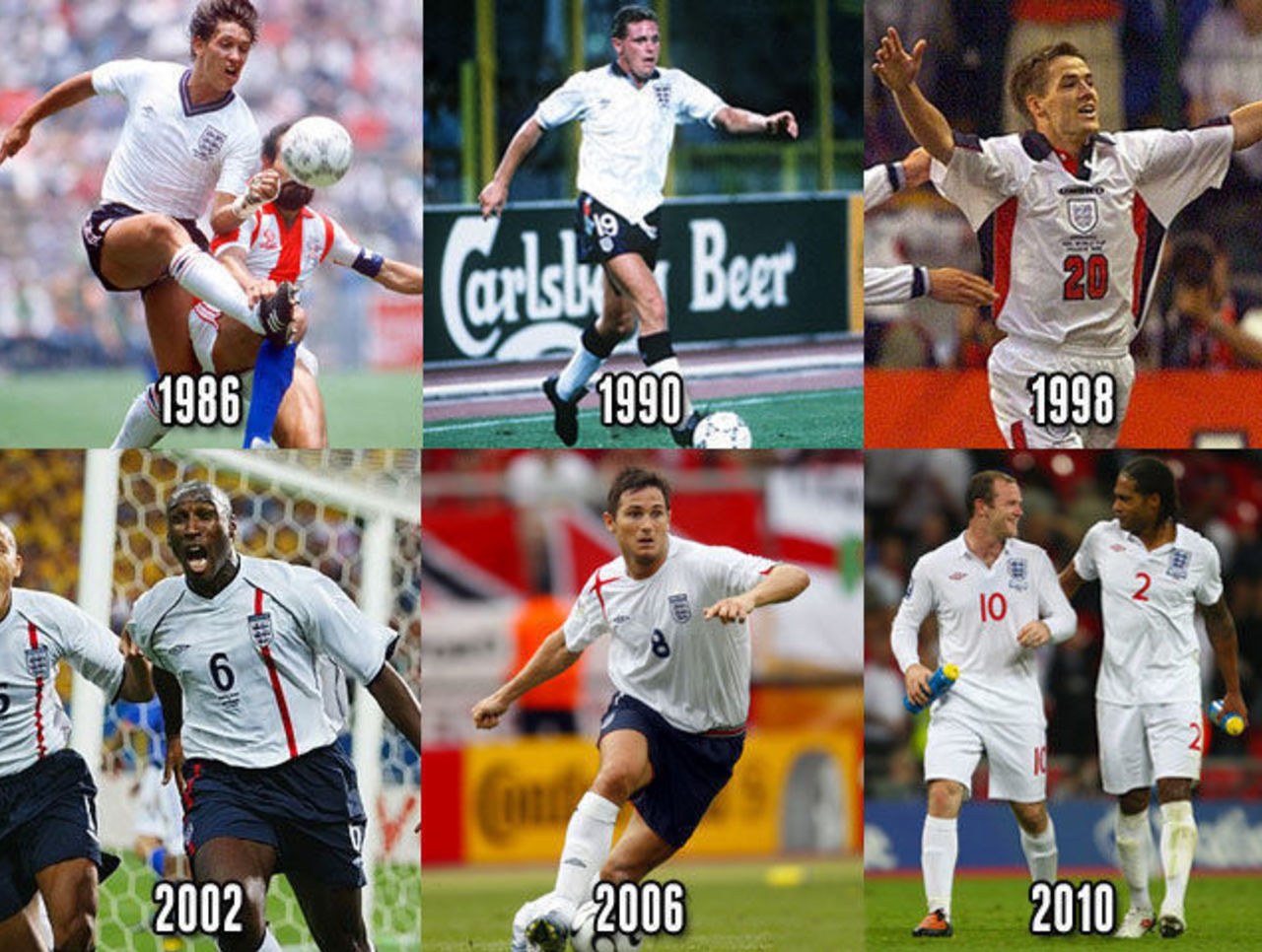 England experimented with some modern looks over the recent years (see 1998) but returned to a very classic design for their association's 150th anniversary in 2010.
URUGUAY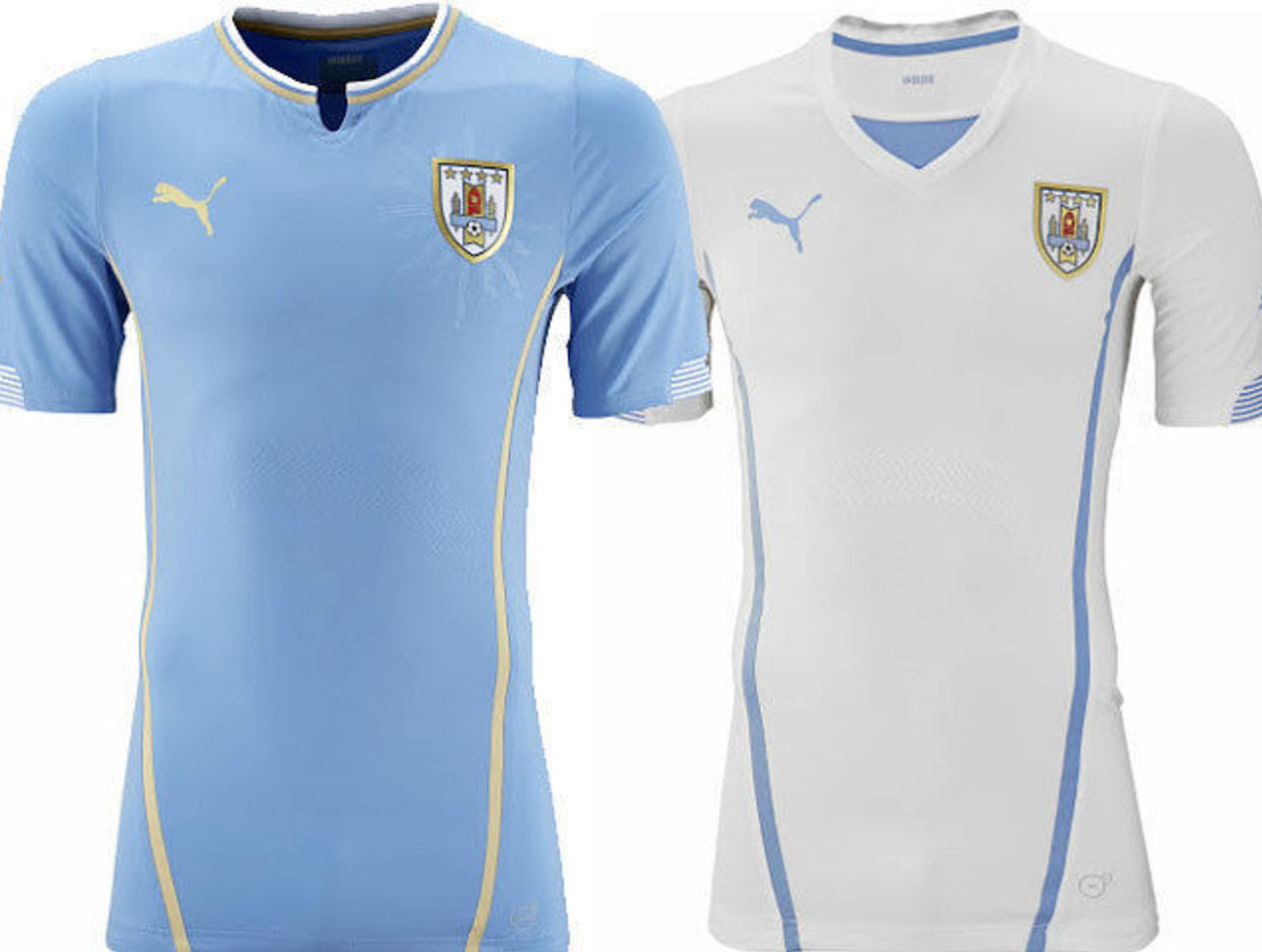 Local name: Uruguay
Flag: Nine blue and white horizontal stripes with the "Sun of May" in the corner. The nine stripes represent the original departments (kinda like states) of Uruguay.
World Cup Titles: 2 (1930, 1950)
World Cup Appearance: 12th (1930, 1950-54, 1962-74, 1986-90, 2002, 2010-14)
When it comes to past World Cup titles, the Uruguayans seem to get forgotten, but "La Celeste" ("the Sky Blue Ones") have won the whole thing twice, and they did it in each of their first two appearances, in the first World Cup in 1930 and again in 1950 after a 20 year absence. Despite only having won two World Cups, Uruguay proudly boasts four championship stars on their national team badge - the extra two symbolize Olympic gold medal victories over the years.
Uruguay will wear sky blue as their primary jersey once again in 2014, it follows the same Puma template used by Italy among others. Gold is used as a trim color to remind everyone of their championship past. On the sleeves is the nine horizontal blue and white stripes found on the national flag, a sublimated starburst is seen behind the badge. The white secondary jersey is a reverse copy of the primary blues without the starburst.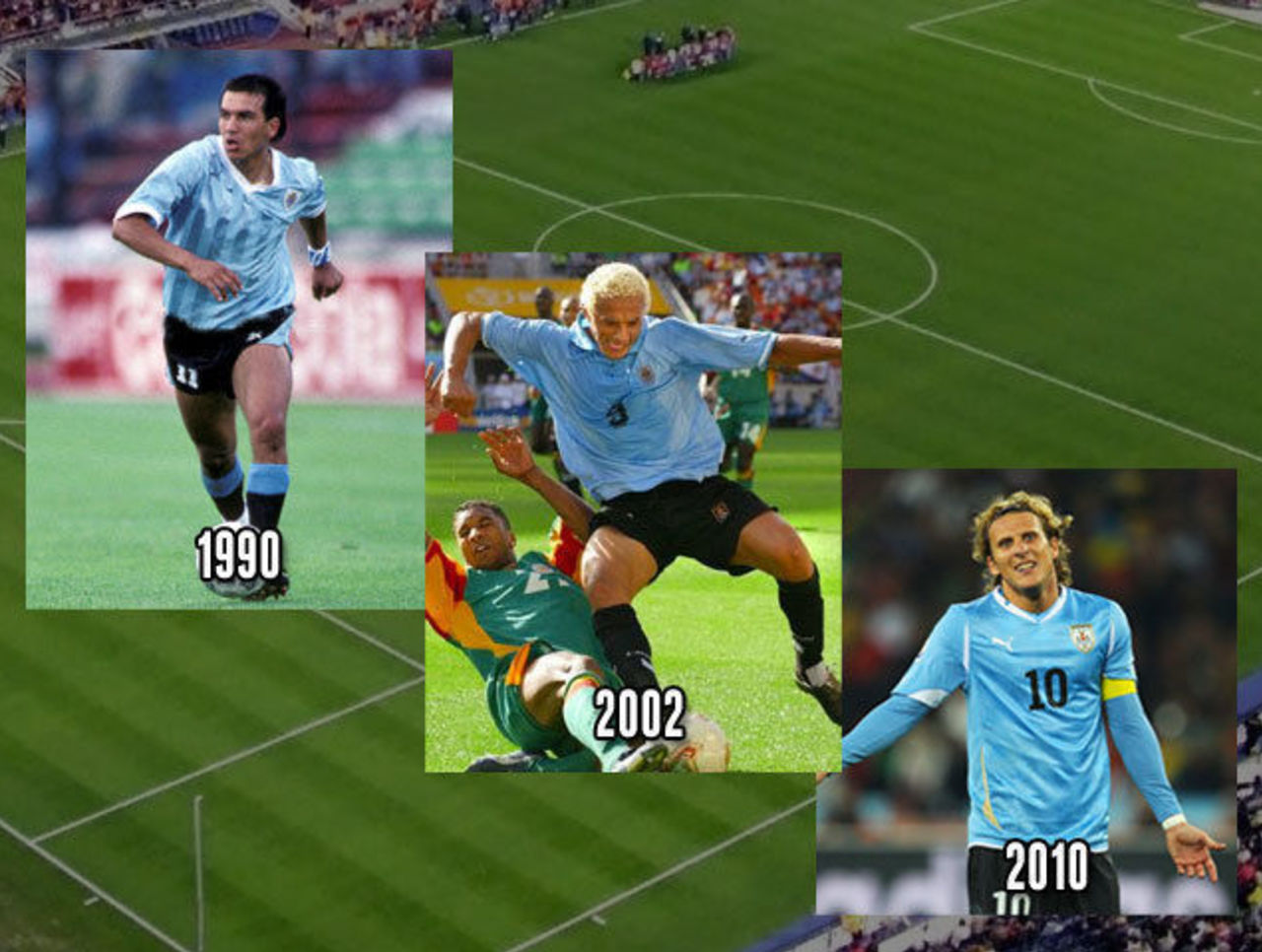 Uruguay had worn blue and white vertical stripes (just like the Argentinian club does now) up until 1910, it was an unexpected victory over powerhouse Argentina while wearing their secondary sky blue jersey which changed all that. Uruguay is scheduled to wear black shorts and socks with their sky blue jerseys, while their white jerseys will be worn with white shorts and socks.
COSTA RICA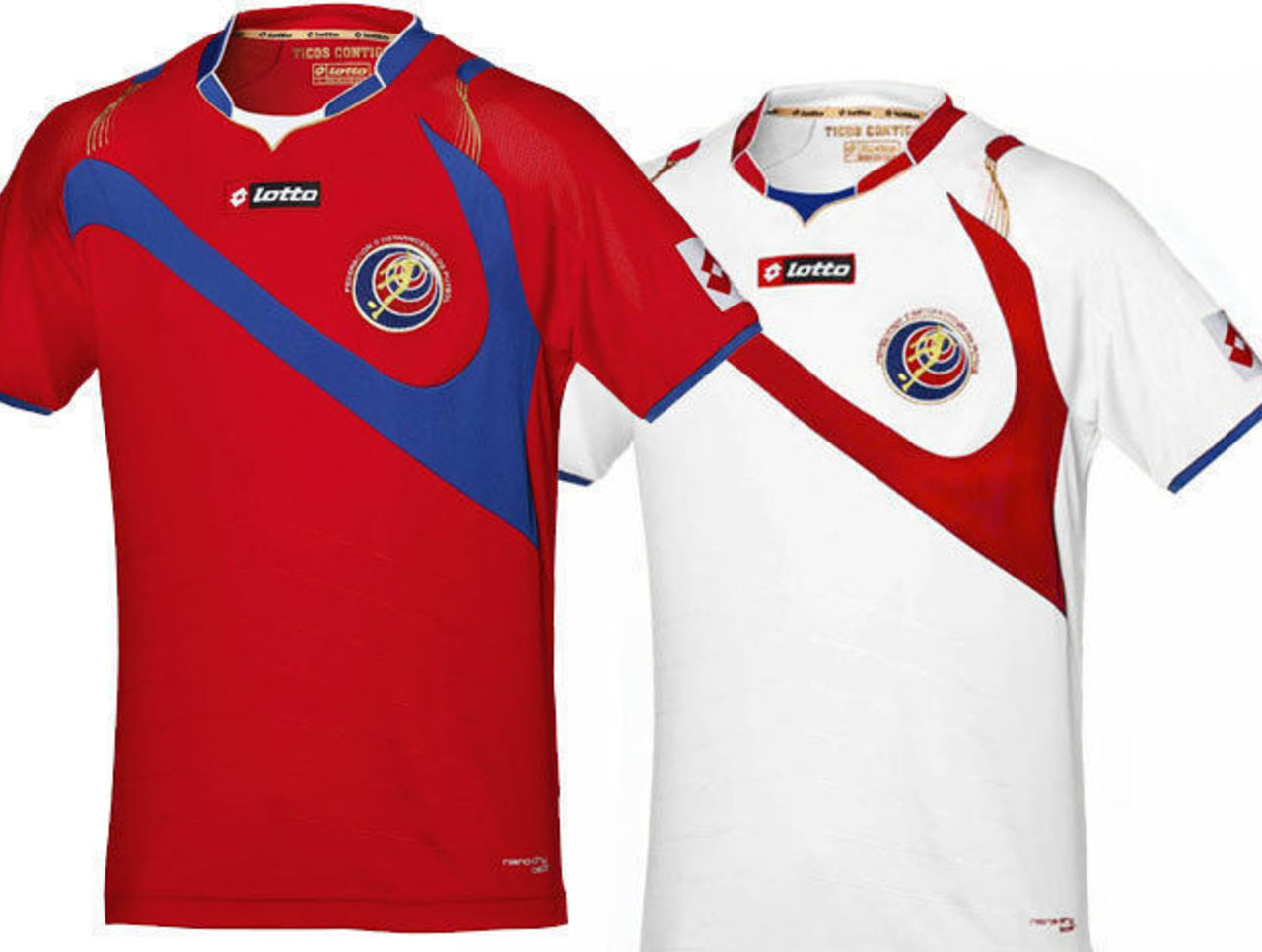 Local name: Costa Rica
Flag: Five red, white, and blue horizontal stripes with the national coat of arms. The colors are inspired by the French flag because of their ongoing revolution at the time of it's creation (1848). Blue represents the sky, white is peace, and red is the blood of those who protect Costa Rica.
World Cup Titles: 0
World Cup Appearance: 4th (1990, 2002-06, 2014)
After failing to qualify in 2010, the Costa Ricans are back in 2014 to make their 4th World Cup appearance in their nation's history. Costa Rica will wear a red jersey as their primary, designed by Lotto Sports. Across the front of the shirt is a blue non-Nike swoosh with the team badge inside it. The jersey uses gold as a trim color marking that their appearance will be during *the* championship tournament.
On the inner collar, in gold, is the phrase "Ticos Contigo", which roughly translates to "Costa Ricans Are With You". A "Tico" is a term used by Costa Ricans to self identify as a resident of that country.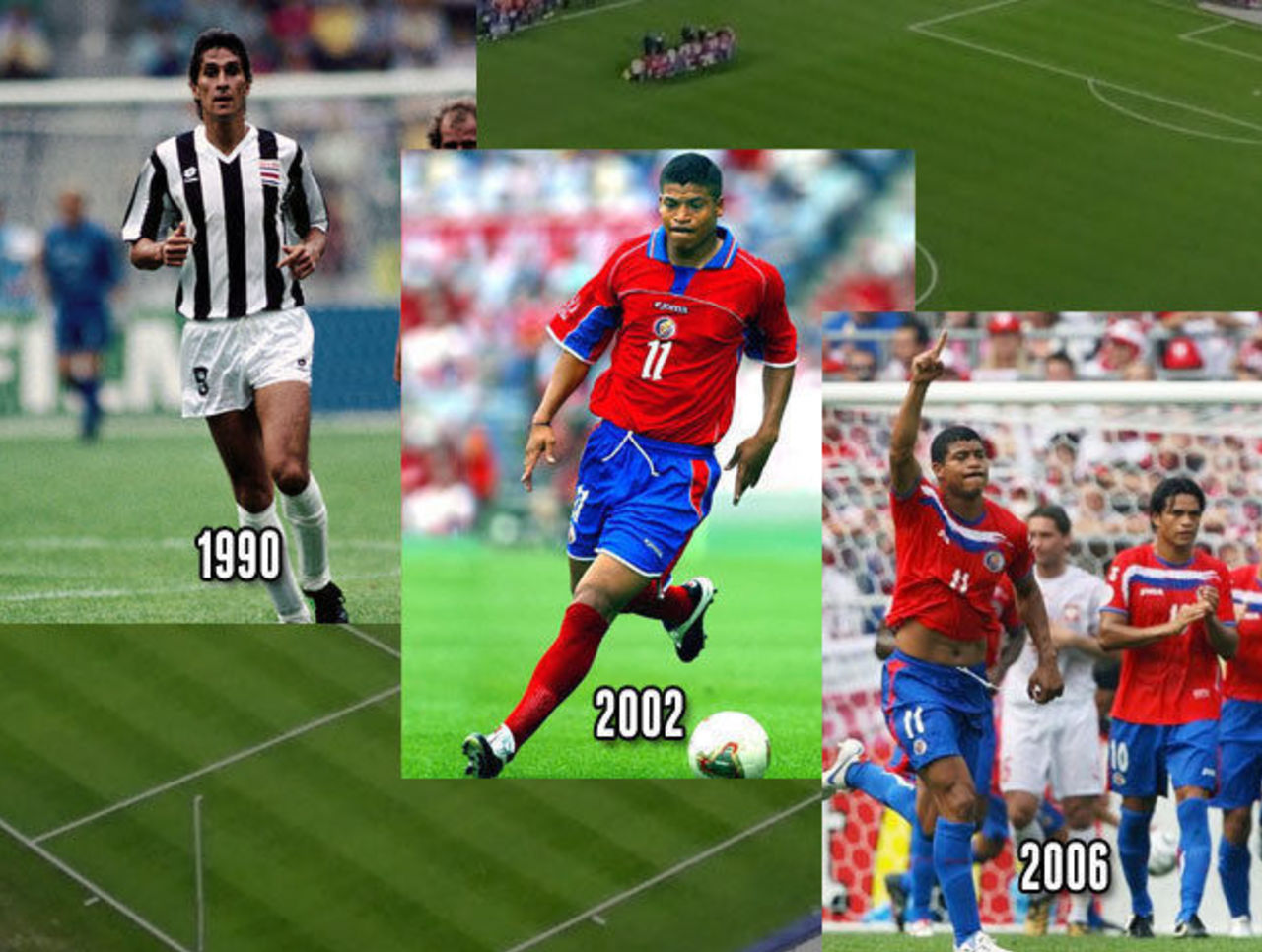 Costa Rica naturally goes red, white, and blue (like their flag) most of the time, and as they're doing again in 2014 they included a "swoosh" across the front of their jersey in 2006. For their World Cup debut in 1990 their primary kits were the usual red and blue but they opted to wear their alternate jersey for the majority of their matches, a very referee-inspired dark blue and white horizontal striped shirt.
That's it for this week, we'll be back Monday with your Group E uniform preview: Ecuador, France, Honduras, and Switzerland.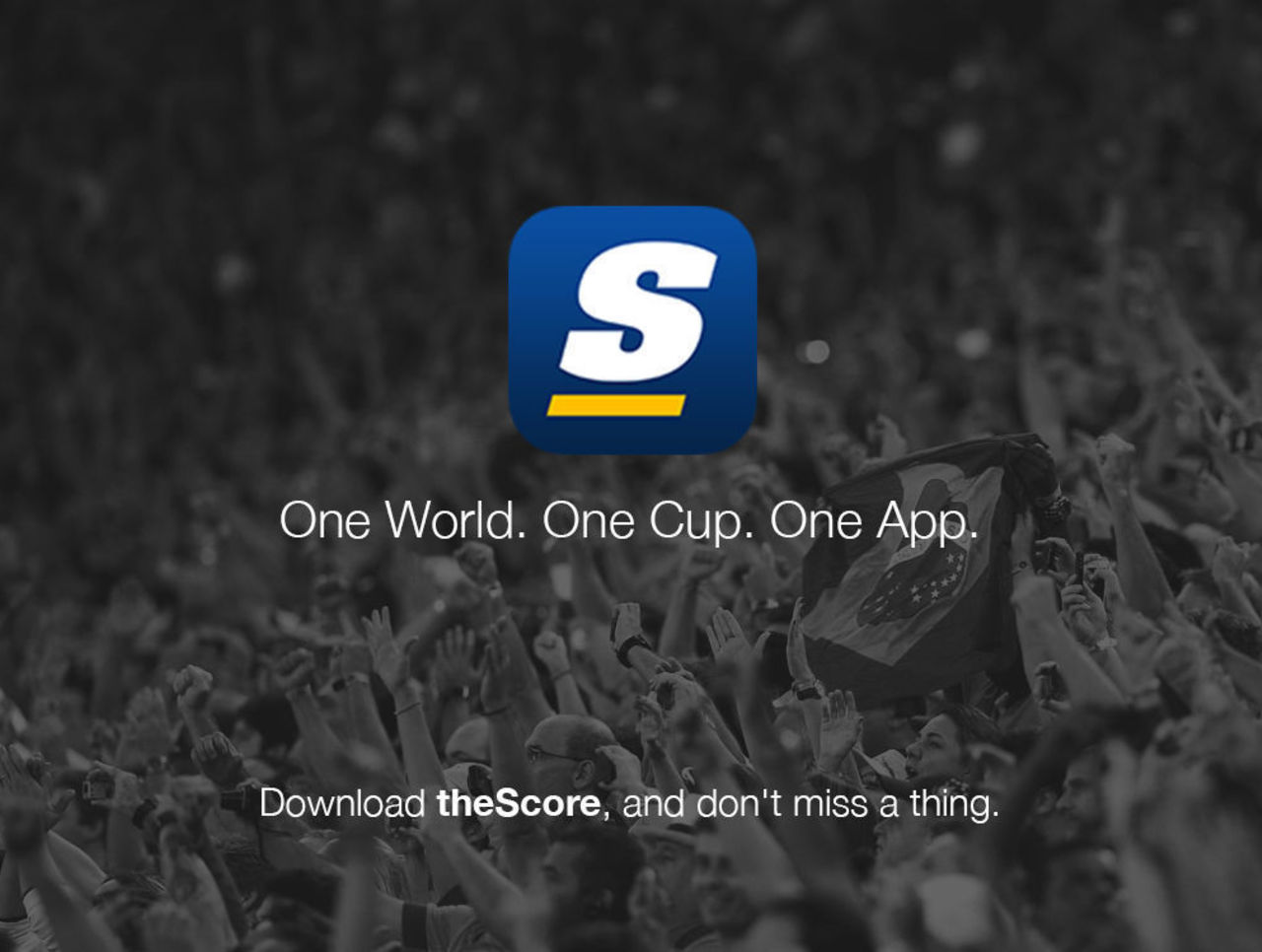 Comments
✕
World Cup uniforms: A closer look at Group D's kits
  Got something to say? Leave a comment below!