Women's hockey's hardest season: How a divided sport is withstanding 2021
Photo illustration by Nick Roy / theScore / Getty Images
Editor's note: This article was published before the NWHL announced on Feb. 3 that the remainder of its Lake Placid season has been suspended
When the Hockey Hall of Fame weighs whether to enshrine Hilary Knight, the American winger will be remembered and judged for how she played the game.
Excuse the obviousness of that remark a moment and pause to ponder some of her greatest hits. The 2015 world championships in Sweden, where the United States topped the podium and she was named MVP. South Korea's 2018 Olympics, where she opened the scoring in the United States' gold-medal win. The 2019 worlds on hostile Finnish ice, which she led in goals and points. The many far-flung commitments that make up the women's hockey calendar: Rivalry Series dates with Canada, promotional events at NHL All-Star weekend, pop-up tournaments at youth rinks across the continent …
2020-21 has produced no such highlights. Knight, 31, is from Idaho skiing country, but she relocated to Blaine, Minnesota, in the fall to join 24 fellow elite players in a training hub, one of five regional chapters of the Professional Women's Hockey Players Association. Pandemic restrictions have kept the PWHPA from initiating the second Dream Gap Tour, the barnstorming exhibition series the group created last season to showcase their players while lobbying for a sustainably funded pro league.
Knight, a veteran of the sport at its highest and fieriest level, has been left to identify a silver lining in these quiet past few months. "I still get to skate and practice," she said.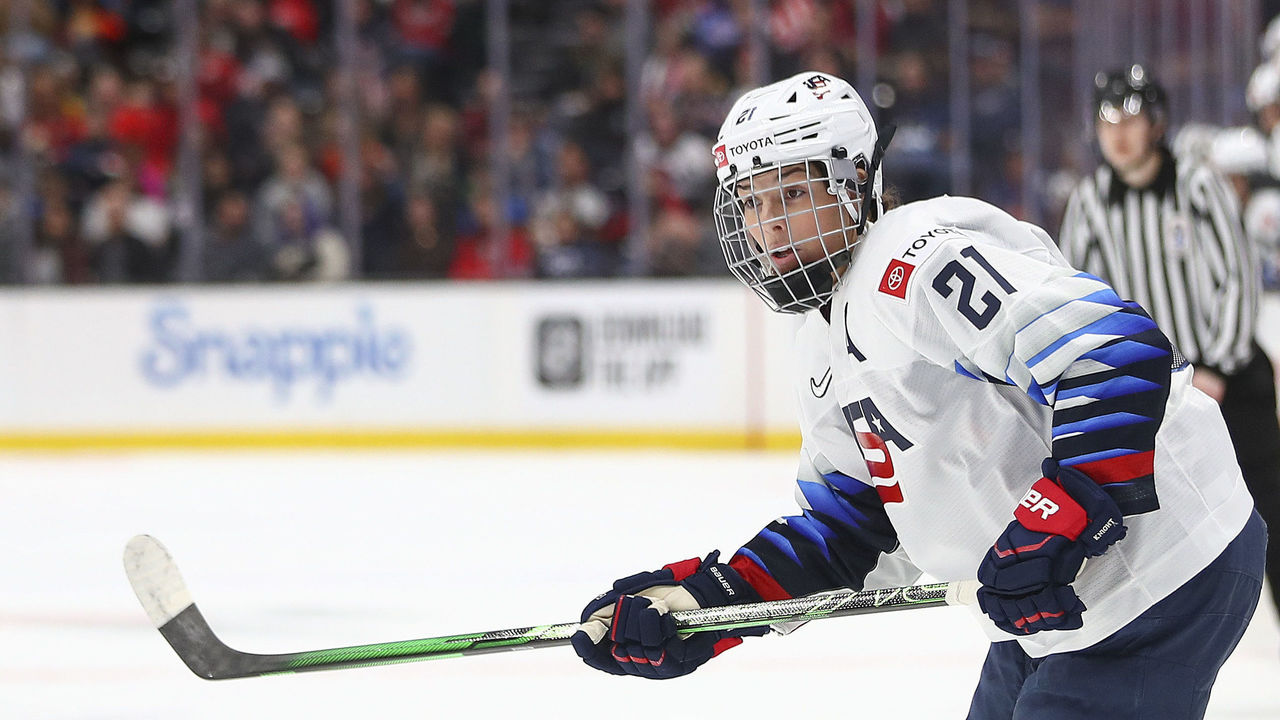 Contrasts define women's hockey in 2021. The action at its peak is electric, but no major championship has been awarded for almost two years. U.S.-Canada matchups draw massive attention, yet women's pro games have never commanded that kind of notice, even when they feature the same stars. In October, when the Secret deodorant brand funded the PWHPA with $1 million, that cheery news had to be situated in the context of COVID-19.
"While many men's professional sports have continued to push forward defying all odds, women's professional hockey has taken a back seat and is in jeopardy of losing all momentum," Secret and the PWHPA wrote in the press release that announced the deal.
So started the strangest, most trying season in memory, one that presents shared stakes to the PWHPA and the National Women's Hockey League as they each try to move the sport forward: Survive until fans can crowd the stands again. In the meantime, officials like Jayna Hefford, the Canadian Hall of Fame forward and PWHPA operations consultant, are determined to relish any and all gains. Late in the fall, Sonnet Insurance sponsored the PWHPA's Toronto hub and Scotiabank backed the Calgary roster, tangible affirmation that those companies value the women's game and believe in its future.
"But the irony is: Now we can't play," Hefford said.
Hefford is right on one count: COVID-19 has nixed the possibility of running a travel schedule. But the women of the PWHPA do have some say in the matter.
When the Canadian Women's Hockey League disbanded in 2019, U.S. and Canadian national teamers united under the PWHPA banner, maintaining that the continent's lone remaining pro option wasn't stable enough to last or, eventually, to pay players a living wage. That option is the NWHL, whose teams have sequestered for the past 10 days in Lake Placid, New York, shuttling between the rink and nearby hotels to string together a short but turbulent - and historic - 2021 season.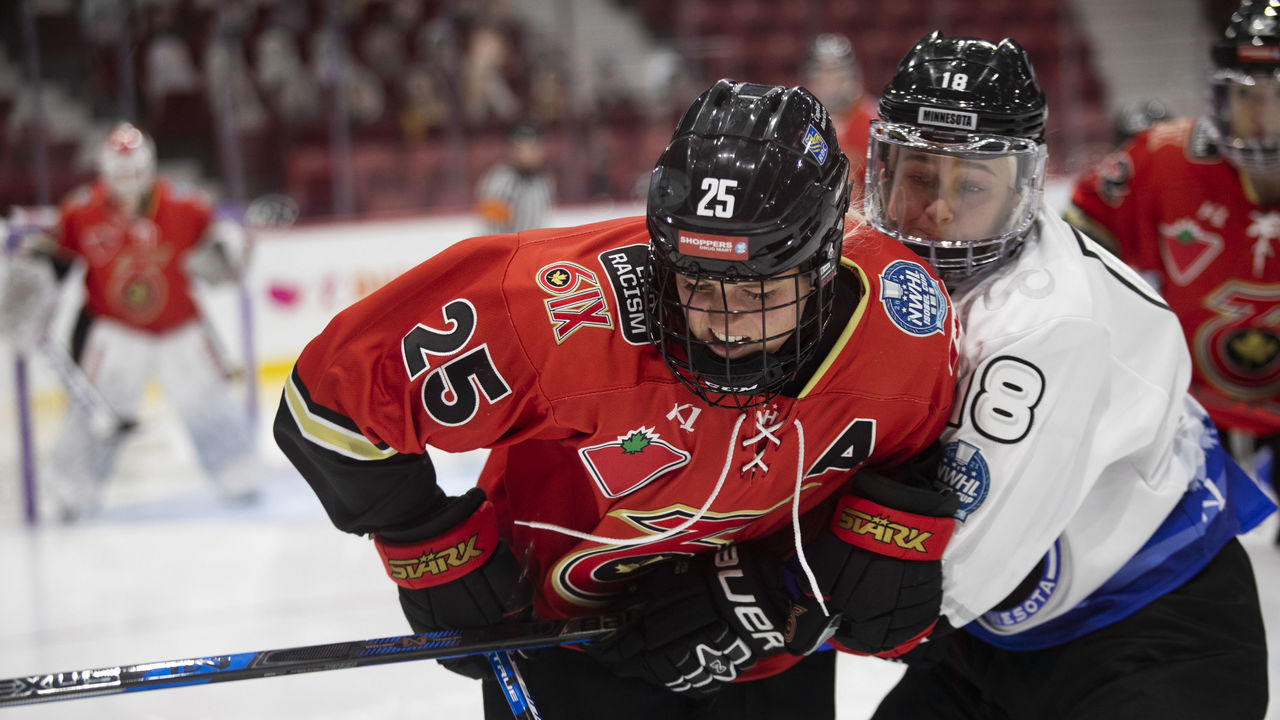 When the NWHL semifinals air nationally on NBC Sports Network on Thursday night, they'll become the first women's pro matchups ever broadcast on major U.S. TV. NBCSN will show the Isobel Cup final, too, at 7 p.m. ET on Friday, women's hockey's biggest and most important night to date of the coronavirus era.
Ideological differences separate the NWHL and PWHPA, but the players on either side of the split are charting parallel paths forward. They have competing visions for how best to pursue a common goal: elevate the state of the pro game for their generation and for the benefit of the girls who'll someday take the torch.
Women's pro hockey in 2020-21
| NWHL teams (6) | PWHPA hubs (5) |
| --- | --- |
| Boston Pride | Calgary |
| Buffalo Beauts | Minnesota |
| Connecticut Whale | Montreal |
| Metropolitan Riveters | New Hampshire |
| Minnesota Whitecaps | Toronto |
| Toronto Six | |
Hunkering in upstate New York was the NWHL's short-term solution. Lake Placid was the site of 1980's Miracle on Ice, and now it's hosting the debut of the Toronto Six, the expansion club from a famously rabid hockey market that won't take the ice at home till Year 2.
"Nothing surprises me with women's sports, because sometimes, in order to make news, in order to make history, you have to think outside the box," Toronto president and head coach Digit Murphy said in an interview last week. "Anywhere we can play, especially in the spotlight, it's just heaven for me as a leader, and I think the players appreciate it, as well."
COVID-19 has complicated the NWHL's operations since last March, when the Boston Pride and Minnesota Whitecaps were set to meet in the Isobel Cup title game. That plan was scrapped on the eve of puck drop, the final was officially canceled later in the spring, and the pandemic delayed the league's 2020-21 start date by several months. COVID-19 remained an issue at Lake Placid: An outbreak among the Metropolitan Riveters forced that team to withdraw from the season last Thursday, by which time they'd played just three games.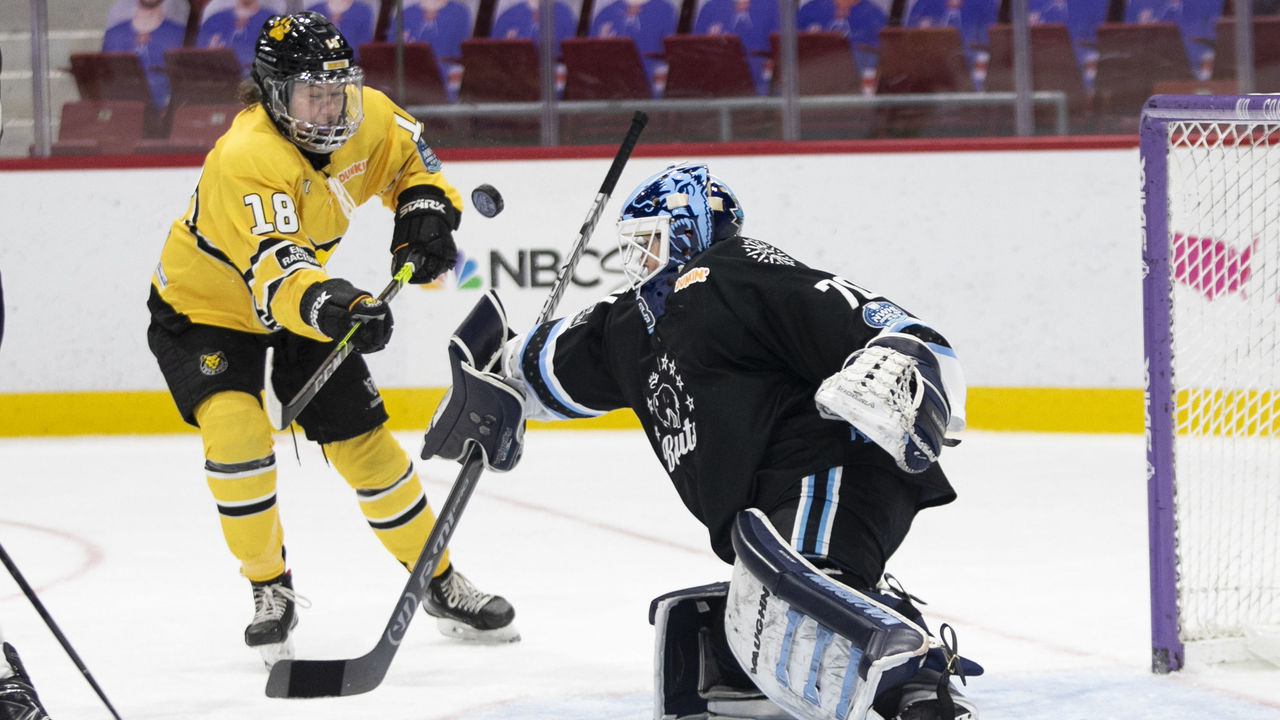 The NWHL tweaked the schedule, pausing play for a couple days and guaranteeing the Six, Whitecaps, and Connecticut Whale berths in the semifinals. Then the Whale chose to forfeit their last regular-season game Monday evening and withdrew from the tournament hours later. Rather than battle for one final playoff spot, the Pride and Buffalo Beauts both were elevated into the semis, nudging the league within sight of the finish line it was unable to reach in 2020.
"Last season was really difficult for everyone. It was understandable why we couldn't (finish it). But we were expecting to play our Isobel Cup game about three months later, and when that didn't happen, it was really disappointing," Whitecaps goaltender Amanda Leveille, the NWHL's career wins record-holder, told reporters from Lake Placid last week.
"To be able to be here is just unbelievable. I personally didn't think it was going to happen. Each week we got closer, and they didn't announce anything canceling it, we just got more and more excited."
| NWHL playoffs | Date | Time (ET) |
| --- | --- | --- |
| Toronto (1) vs. Buffalo (4) | Thursday | 5:30 p.m. |
| Minnesota (2) vs. Boston (3) | Thursday | 8:30 p.m. |
| Isobel Cup final | Friday | 7 p.m. |
Without Olympians present in Lake Placid, players of lesser renown have shined on Twitch, which has streamed the whole tournament live. Pride defender Kaleigh Fratkin leads the league in assists and points (10). Rookie teammate Sammy Davis, the top pick in the NWHL's 2020 draft, paces Boston with four goals, second overall to 22-year-old Toronto forward Mikyla Grant-Mentis' five. Before the Riveters departed, goalie Sonjia Shelly cultivated a 119:50 shutout streak, only to lose her second appearance 1-0 when Minnesota scored on a five-on-three with 10 seconds left. Five netminders - Shelly, Leveille, Boston's Lovisa Selander, Toronto's Elaine Chuli, and Connecticut's Abbie Ives - own save percentages of .936 or better.
Helped in part by a new sponsorship accord with credit card provider Discover, the NWHL paid more than $2 million to organize the season, per Sportico's Emily Caron. Underpinning the expense was the idea that the league needed to play some amount of games in 2021 to avoid an 18-month lapse in competition. As first-line Whale center Emma Vlasic said in a midseason media availability, a two-week sprint to the championship still was "better than nothing."
"To have a hockey season when people are just clamoring for sports, and to amplify your sport and your message, is a massive leg up relative to other women's sports," Murphy said. "You've got the WNBA that played in this bubble. You've got (the National Women's Soccer League). That's it. Now, to be part of that club, it's huge for our sport. We've arrived. We have enough money where we can actually be in a bubble."
Out in the wider world, some of the PWHPA's U.S.-based players faced men's junior teams in exhibition games in January in Tampa, the extent of their formal competition since March. The group hasn't been able to replicate last season's Dream Gap Tour, which touched down in hockey hotbeds Toronto, Chicago, and Philadelphia, plus Hudson, New Hampshire, and Tempe, Arizona, for weekend tournaments.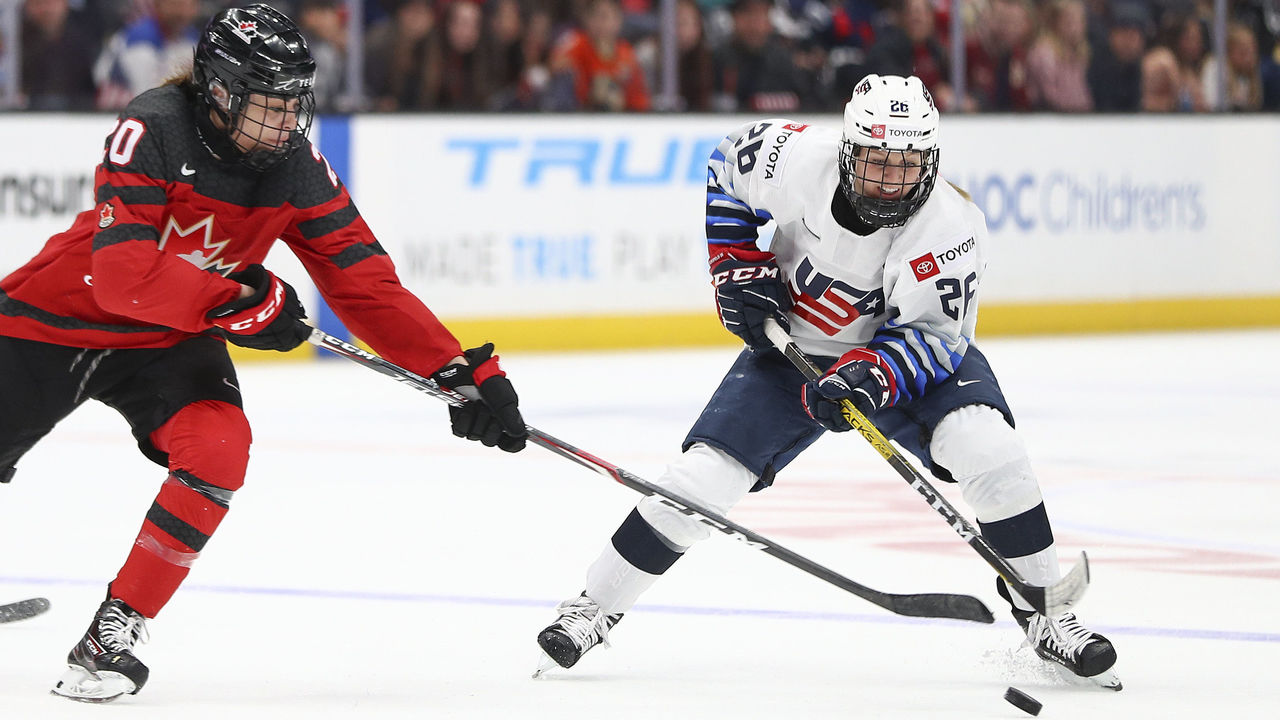 In a recent interview, Hefford said the PWHPA intends to hold some tour events this spring, pandemic protocols permitting. Scheduling and other logistical questions abound - crossing the border might be a nonstarter, for example - but ideally, the five hubs will get to vie for the Secret Cup, with cash prizes on the line and a broadcast deal in place. (The first of these games will be held Feb. 28 at Madison Square Garden, the PWHPA announced Wednesday.)
Keeping sharp has remained top of mind in each PWHPA region. In Minnesota, Knight has skated and lifted weights as part of a roster that includes Kendall Coyne Schofield, another Olympic mainstay. Until Christmastime, when strict lockdown measures took effect in Toronto, eight skaters and a goalie from the local roster were able to practice together at once. The setup suited two-on-two and three-on-three work, which wasn't without upside, Canadian forward Sarah Nurse said: players could prioritize personal skills development over team tactics and systems.
"I think the (first Dream Gap Tour) actually prepared us a little bit for COVID," Nurse said. "We're very used to having to adapt and be very creative with what we do and how we do it."
What hasn't changed from 2020 is the dissonance between the PWHPA and NWHL - the gulf between one side's ambitions for a new league and the model the other is pursuing.
Private owners run the NWHL's Pride and Six, and the league is seeking investors to buy the four other franchises. Players aren't paid much and need to hold down day jobs - and in many cases, they worked remotely from Lake Placid. (Boston star Jillian Dempsey is teaching fifth grade over Zoom; rookie Six defender Lindsay Eastwood has blogged about the competition for Sportsnet.) That said, the NWHL didn't prorate its $150,000 salary cap this condensed season. Half of the league's sponsorship profit goes to players, and new agreements that include the Discover deal could boost their take by up to 50%, NWHLPA director Anya Packer told FiveThirtyEight's Marisa Ingemi.
Since the inception of the PWHPA, its players have said that they're holding out for an optimally professional environment. They want a living wage, support and game-day staff for each team, and access to ice time at palatable hours (read: before 9 p.m.). They'd like to be able to devote full attention to their craft, and they maintain that for a women's league to be sufficiently resourced, the NHL needs to be a major partner, a view Hefford reiterated to theScore.
Absent the NHL's backing, support for women's hockey in the men's game has been individualized. Alexis Lafreniere and Mitch Marner have been photographed rocking blue PWHPA hoodies. J.T. Brown, the former NHL forward who recently signed in Sweden, joined the NWHL's Twitch chat on the first night of play in January to gift fans subscriptions to the streaming service.
NBC is the NHL's longstanding U.S. TV partner, and the NWHL has banked on this week's playoff telecasts raising its national visibility. The deal was inked two months after the NWHL hired as its new commissioner Tyler Tumminia, a seasoned baseball executive who used to operate several minor-league teams. To Murphy, Tumminia's influence can't be overstated: "When she picks up the phone, she has instant credibility," the Toronto coach said.
Murphy's fledgling squad only logged about seven full-ice practices before the team bused to Lake Placid. Now the Six own the top playoff seed and will aim for a title on NBCSN, the significance of which got Murphy thinking about 1998. She worked as a color analyst for TNT at that winter's Nagano Olympics, women's hockey's entry to the stage, and remembers returning from Japan with the fruitless hope that more TV exposure for the sport would soon follow.
"It actually has been a long time coming," Murphy said. She added, "You have to have a belief that women matter. If NBC puts us on television and helps us amplify the message, hats off to that broadcasting institution for helping us and helping women get the credit they deserve for playing sports."
In Lake Placid, the coronavirus wasn't the only outside force to disrupt the NWHL season. Two weeks ago, Riveters players Kelly Babstock and Rebecca Russo appeared on the podcast of Barstool Sports CEO Erika Nardini. When some NWHL employees, fans, and media members tweeted their disappointment, Nardini tweeted a video compilation of their usernames, tacitly encouraging Barstool followers to attack them online.
Nardini in her video mused about buying an NWHL team, which prompted Riveters defender Saroya Tinker, one of the league's few Black players, to tweet that the NWHL doesn't "want support from ANY openly racist platform." (Barstool and its founder, Dave Portnoy, have extensive histories of racist and misogynistic behavior, and their readers have a habit of assailing people who point this out.) Portnoy, in turn, said in a video he tweeted that Tinker "should be in jail" for writing that Barstool promotes white supremacy.
The day after Tinker took her stand, Tumminia released a statement that read, in part, "There is no circumstance where it would be acceptable to call out many of the reporters, staff members and fans who have given so much to women's hockey, especially knowing that these people could be targeted or harassed on social media." The statement didn't name Barstool, but Tumminia said in a follow-up media availability that it wouldn't be healthy for the league to associate with the company.
"The main message for me was to be one of protection and backing," Tumminia, who expressed her support for Tinker, told reporters. "I'm here to serve as the person who will make sure that we, going forward, don't have these types of situations that distract us from what we're trying to do here, which is grow the women's game in a very fun and respectful manner for all of our fans to enjoy."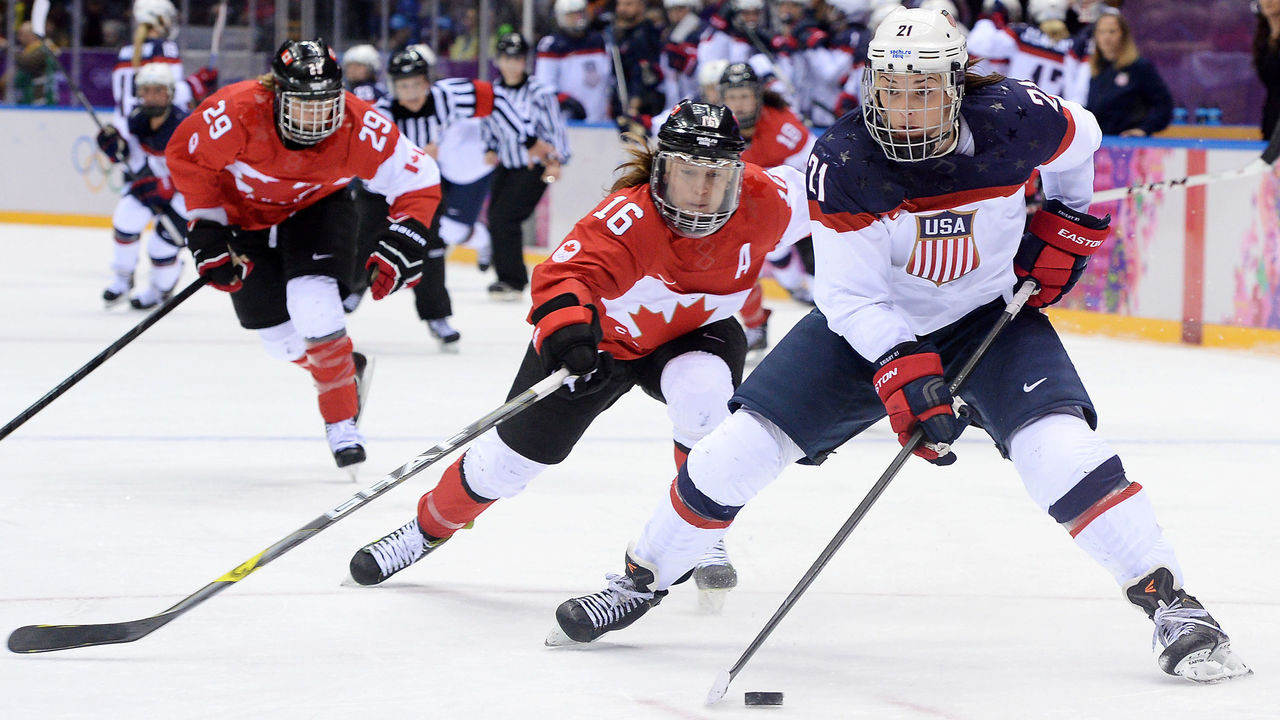 Hefford has strived to grow the game for almost 25 years now, spanning her 1997 debut with Team Canada, five Olympic tournaments and 12 world championships, and her transition to management. She ranked third all-time in CWHL scoring, and she was that league's interim commissioner at the time it folded. Reflecting on this season's demands, Hefford said it's in a female athlete's nature to be adaptive and resilient: "From the time you're young, and especially in a sport like hockey that was, in the past, male-dominated, you're always going against the grain and trying to prove yourself."
Knight and Nurse, international foes and PWHPA allies, feel the weight of history and of their place in this movement. Cracking the U.S. and Canada's 23-player national teams remains the pinnacle of their trade, as it was in Hefford's prime. To Nurse, this is why they needed to take up the cause: Even before the pandemic axed the 2020 world championships, there were still so few dream-worthy roster spots to go around.
TV will spotlight the Isobel Cup playoffs without them, but another overdue spectacle awaits. If the 2021 worlds can be held as scheduled in Nova Scotia in April, Knight said, the intensity is sure to ratchet into overdrive, a sign of top players returning to their comfort zone. Competing between the boards is what they've always known. Nurturing the sport's future, doing right by tomorrow's aspiring pros - that, they've had to try to figure out on the fly.
"You wake up and you care about the trajectory of the sport, especially at this delicate phase right now," Knight said. "It's also one of the hardest things, I think, any of us have had to do. For many years, we learned how to play hockey. Hockey's an extremely humbling sport, but they don't teach you all the other stuff."
Nick Faris is a features writer at theScore.
Comments
✕
Women's hockey's hardest season: How a divided sport is withstanding 2021
  Got something to say? Leave a comment below!