How to avoid embarrassment as the Olympic hockey host
Getty Images / Photo illustration by Nick Roy / theScore
Dave King, the retired NHL and Team Canada coach, is from the Prairies and has seen the world. When the Calgary Flames fired him in 1995, Japan offered him work. The Nagano Olympics were approaching and the home team was keen to contract his expertise.
King signed on as general manager, taking over a national program that was versed in the merits of possession hockey. Japan was skilled with the puck and made smart cuts without it into open space. King pinpointed two team weaknesses: defense and aggression. Politeness and conflict avoidance are cultural norms there, but he felt the players were respectful to a fault: "They just don't hit anybody."
The summer before the '98 Olympics, King asked a Canadian university football coach, Tony Fasano, to teach his players how to hit. Donning football pads on turf, they squared off in contact drills to fine-tune their technique and allay the fear of injury. Battle on the field, King reasoned, and they'd be ready to battle in the corners on home ice.
"We did things like that," King said in a recent interview, "to try to get them to understand that we're going to play above our head."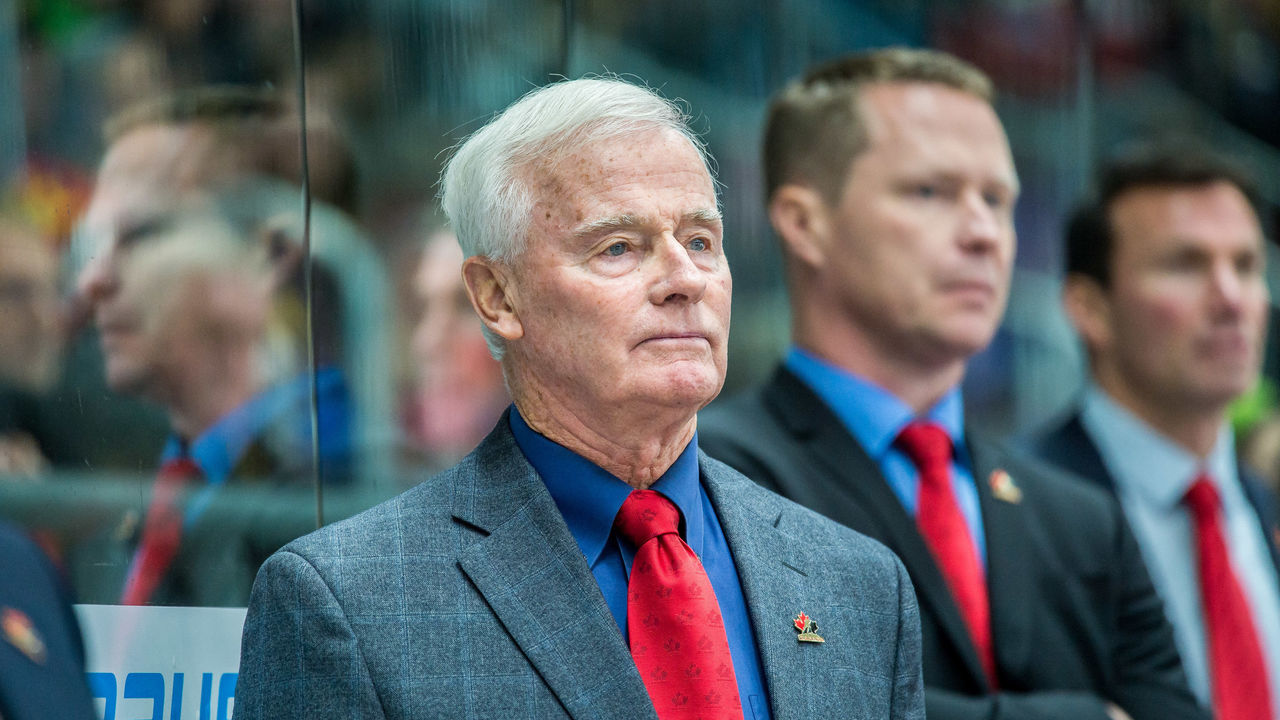 Japan didn't finish last at Nagano 1998, earning a moral victory as it avoided the host country's nightmare outcome. Olympic hosts qualify automatically for all events, an afterthought when the Games are in Canada or the United States and cause for concern when the host is a hockey minnow. Foreseeing double-digit blowouts, the IIHF almost booted China's nascent program from this month's tournament in Beijing.
"Watching a team being beaten 15-0 is not good for anyone," IIHF president Luc Tardif told Agence France-Presse this past fall.
Green-lit to play, the burden is on the Chinese team to prove it belongs. Recent Olympic underdogs have achieved this. At Turin in 2006, Italy scored twice on Martin Brodeur and tied multiple teams that had NHL goaltenders. South Korea lost every game in PyeongChang four years ago, but threatened to upset Czech Republic and Finland.
Nontraditional hockey hosts aren't created equal. Turin was Italy's ninth Olympic hockey berth. The South Korean team was ranked 21st in the world in 2018. Flanked by Spain and Australia, China is 32nd in the current world rankings, illustrating that it's hard to build a program from scratch.
China's first Olympic game is against the U.S. on Thursday; Germany and Canada await this weekend. Group A is loaded even without NHLers present.
That Auston Matthews and Connor McDavid aren't in Beijing is a source of faint hope, though. Also: There are lessons from past Games that China's already heeded and could follow this week. History supplies the roadmap to Olympic respectability.
"The main thing was: Can we be competitive and not be embarrassed?" King said, describing Japan's priority in Nagano.
"We knew we weren't going to win a medal. But we wanted to surprise some teams," said John Parco, who played forward for Italy in 2006.
"Someone said in Canada that we'd get beat 120-something to nothing," said Jim Paek, South Korea's head coach in 2018. "That type of disrespect. For us to compete - and not be embarrassed as people thought we would - was a great accomplishment."
Recruit North Americans
China's 25 Olympic players all play for Kunlun Red Star, the KHL's last-place club this season.
Six are homegrown, one is from Russia, and the rest hail from the U.S. or Canada. Vancouver-born winger Brandon Yip was in the NHL for five seasons. Defenseman Jake Chelios is Chris Chelios' son. Jeremy Smith, the starting goalie from Michigan, spent a couple of months with the Colorado Avalanche in 2017. Each foreign-born player has Chinese heritage or was with Kunlun for a few seasons, which makes them eligible to compete in Beijing.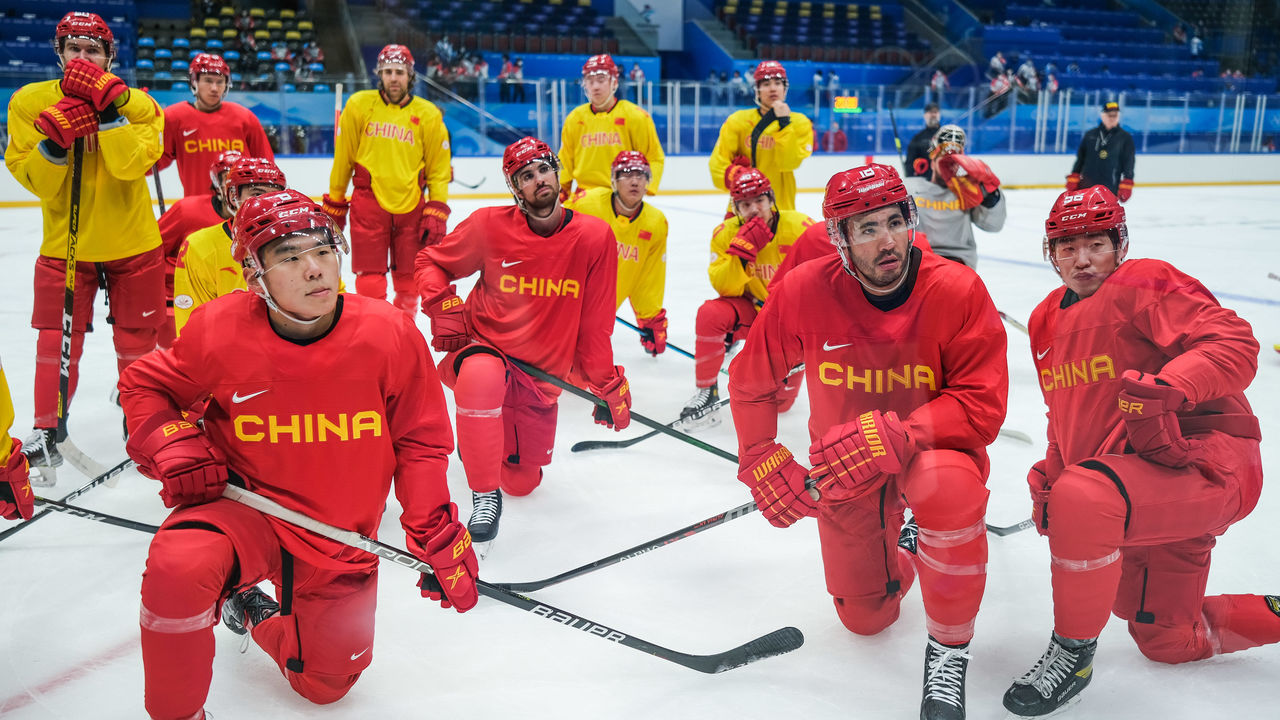 Importing floor-raising talent from hockey countries is an Olympic tradition.
In 1998, Japan's Olympic goalie was Dusty Imoo, the British Columbia product whose objectionable social media activity cost him a coaching job with the Toronto Marlies last year. Imoo's save percentage in Nagano was .925. Five fellow heritage players had starred in junior in Canada, and King appreciated their feistiness.
"They gave us a nucleus," King said. "Because of their Japanese parentage, the Japanese player from Japan could see that this was all possible."
Some of Italy's Turin Olympians shared a backstory: they were late-round NHL draft picks, like Parco and Tony Iob, whose parents were Italian and who signed in the domestic Serie A as young pros. Early in the 1990s, when Parco and Iob headed over from Ontario, Serie A teams played in packed arenas and handed out some of Europe's richest contracts. The arrangements beat AHL bus rides, Iob said: "We got treated like soccer players."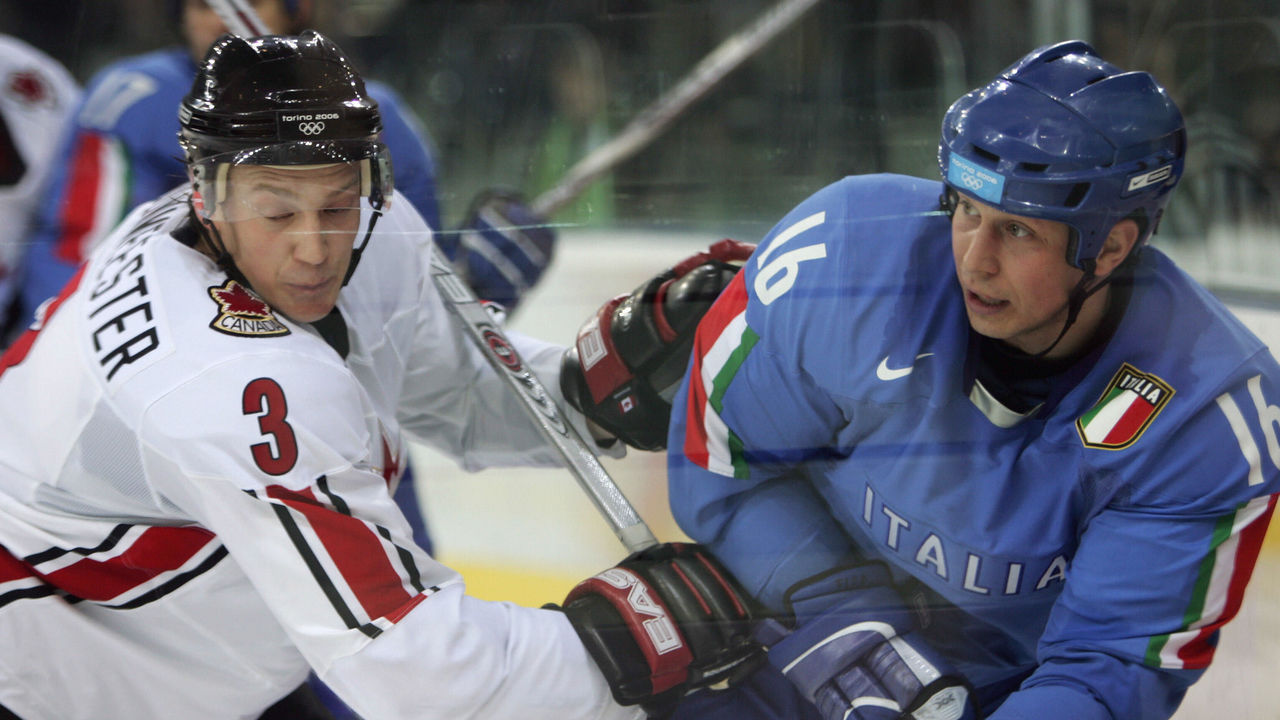 The money that coursed through the league diminished over time, and Italian members of the national team came to work day jobs, Iob recalled - in construction, as bakers, as electricians. They were solid players but needed support. At Turin, nine of Italy's top 11 scorers were from Canada or the U.S, and a former NHLer, Jason Muzzatti, started in net.
"We were always one of those teams that was in your face," Iob said. "We still had that Canadian strength in an Italian jersey."
In 2018, seven South Korean Olympians were naturalized citizens from North America. Defensemen Bryan Young and Alex Plante peaked in the NHL as Edmonton Oilers call-ups. Michael Swift played in the AHL before he followed Young, his second cousin, to the Asia League. Goalie Matt Dalton, who's from the same Ontario town as Ryan O'Reilly, made 45 saves against Canada when his countries faced off in PyeongChang.
When Brock Radunske joined Anyang Halla, Korea's top pro team, in 2008, a translator coined him a nickname: Canadian Big Beauty.
"It was more of a literal translation," said Radunske, who's 6-foot-5 and blue-eyed. "He may have even added it to Wikipedia himself at the time. Just trying to promote the sport over there and get some interest."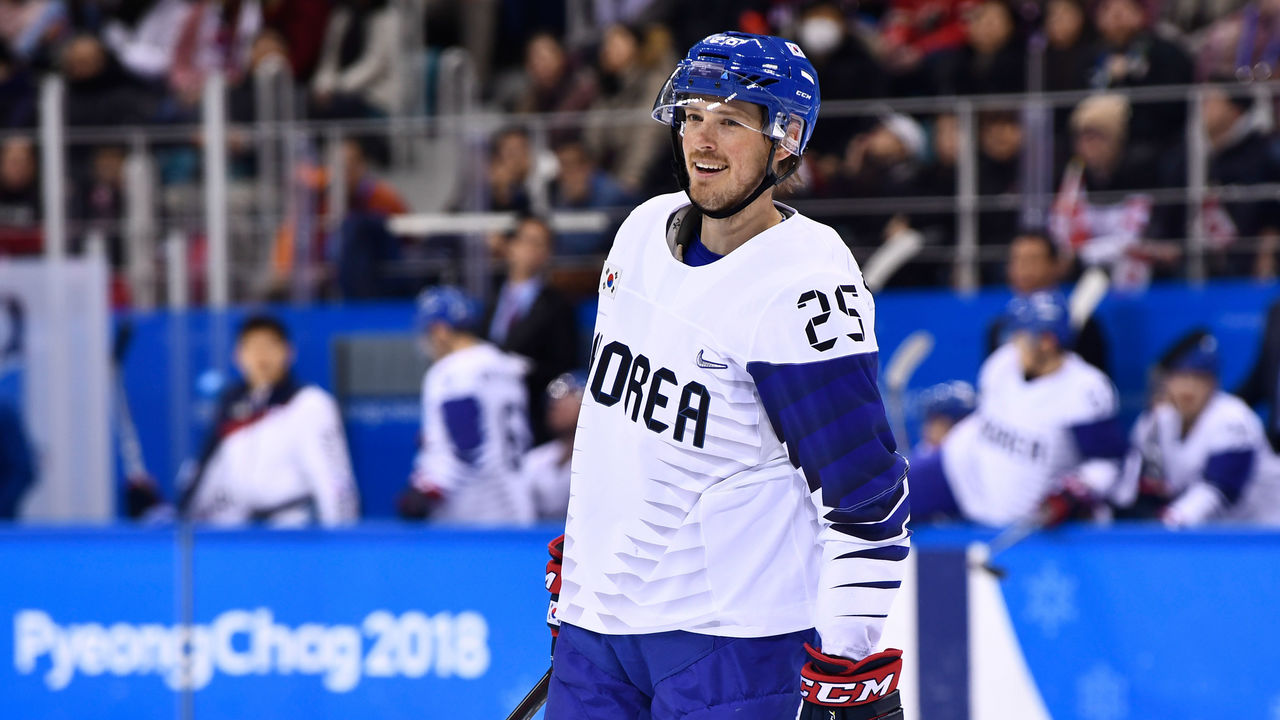 Radunske was an Oilers draft pick, and he signed in Germany when his entry-level contract ended, which opened his eyes to jobs further afield. Playing in South Korea enabled his wife to teach English there. To attain citizenship, Radunske and his Olympic teammates took language classes and learned to sing the Korean anthem, establishing their immersion in the culture.
Speed and skill abound in Korean pro hockey, and the North Americans weren't relied on to be saviors. But they'd played in top leagues and were assertive on the ice, spurring deferential teammates to ask questions in practice that helped them develop, Paek said. Early in the 2018 Olympic opener, Radunske fed Minho Cho in the slot and his snapper evaded Czech goalie Pavel Francouz, putting Korea up 1-0 as the crowd roared.
"The combination of the imports, if you want to say, and the Korean players working together as a family and teammates allowed us to be one cohesive team," Paek said.
"In our dressing room, we needed to be, as our president says, one body. They had to understand the Korean culture, and vice versa."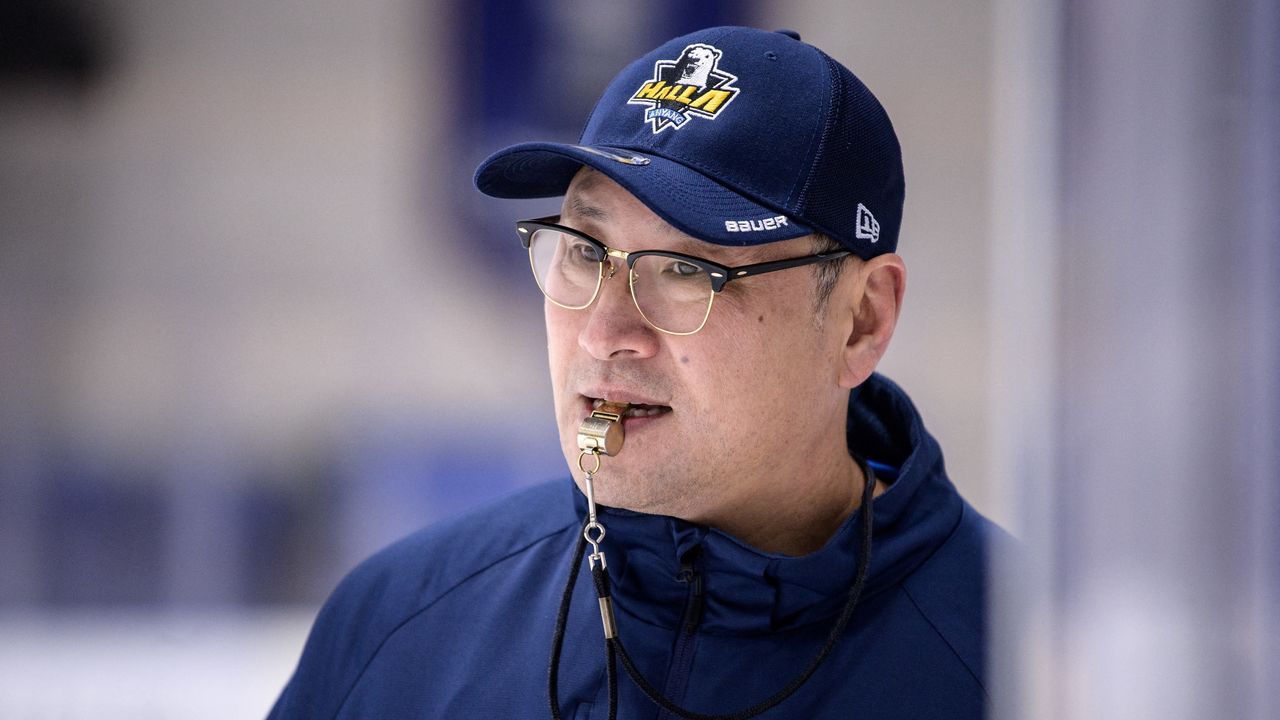 Play to your strengths
Seoul-born and Toronto-raised, Paek won two Stanley Cups as a Pittsburgh Penguins defenseman in the early '90s. In 2014, he left the AHL coaching ranks to run South Korea's undermanned national program. When he came on as coach, the team hired equipment and video staff and bought a skate sharpener.
Paek and his assistant coach, fellow ex-NHLer Richard Park, optimized how Korea prepared and played. They introduced video review and the use of analytics. They landed an invite to the 2017 Channel One Cup, securing Olympic tune-up games against Canada, Finland, and Sweden. They preached defensive attentiveness, figuring bigger teams that dominated the puck had to be repelled with structure and great goaltending.
"After that, we just had to play to our advantages," Radunske said. "If our guys kept their legs moving and used their speed, some of the European countries struggled with that, because our guys were so quick. They would take some penalties against us. Then the scales would tilt in our direction for moments in the game."
Outshot 159-81 over four games in PyeongChang, the Koreans managed to rack up small wins. They gave up power-play and shorthanded goals to the Czechs but outscored them at even strength. They held Canada to one goal for more than half of that matchup. Down 3-0 to Miro Heiskanen's Finns, goals from Radunske and Jin Hui Ahn forced a tense third period, at the end of which the losing team saluted the exuberant home fans.
The Italians fared better in 2006. Italy ranked top 10 in the world throughout the 1990s, cultivating a no-quit attitude in pressurized games. At the Turin Olympics, Germany and Switzerland iced eight NHL players between them, including goalies Olaf Kolzig and David Aebischer, yet the hosts led both games 3-2 before conceding late equalizers.
Six Hockey Hall of Famers (and counting) suited up for Canada at those Olympics, but in the first game of the tournament, Italy capitalized on a couple of openings. With Dany Heatley in the box for charging, Toronto native Jason Cirone tipped a shot past Brodeur to tie the score at 1-1. Down 6-1 later, Parco countered the onslaught with a slapper off the rush from the faceoff dot, impressing CBC broadcasters Bob Cole and Harry Neale.
"The famous Marty Brodeur," Parco said. "(Scoring that goal was) a high point of my career. It was a lot of years of hard work."
At Nagano in 1998, top teams got byes past the preliminary round robin, which pitted Japan against Germany, France, and Belarus. The Japanese still got to face some NHLers, including Jochen Hecht and the late Ruslan Salei, and they broke through in the 13th-place game. Shin Yahata, Akihito Sugisawa, and Tsutsumi Otomo scored on Austria and the host nation prevailed in the eighth round of a shootout.
King coached Canada at three previous Olympics, winning silver in France in 1992. His Japanese team was mobile, and King wanted it to forecheck hard and backtrack with speed, not content with hunkering in the neutral and defensive zones for 60 minutes. The year before the '98 Games, Japan faced the Canadian national team in a dozen exhibitions. Like Fasano's gridiron teachings, they were tests that pushed the players to be physical.
"They didn't get, to any great extent, to that level," King said. "But they got better. And we actually became a team that was pretty hard to play against."
Compete with pride
Italy's Turin Olympic opener reunited Iob with familiar faces. Canadian defenseman Adam Foote was his teammate in the Ontario Hockey League. Vincent Lecavalier and Martin St. Louis, the retired Tampa Bay Lightning forwards, remembered Iob from a distant training camp he attended. When Italy goalie coach Jim Corsi suggested he test Brodeur by shooting low, Iob beat Brodeur but hit the post on his first shift.
Parco, the guy who solved Brodeur, today directs hockey development for the Italian federation.
"We have, basically, about the same amount of youth players as Sault Ste. Marie does," Parco said, referring to his Ontario hometown. "Just to make people understand: It's still a very small hockey country. I'm sure the (Italian) people were really excited about the way we played (in 2006)."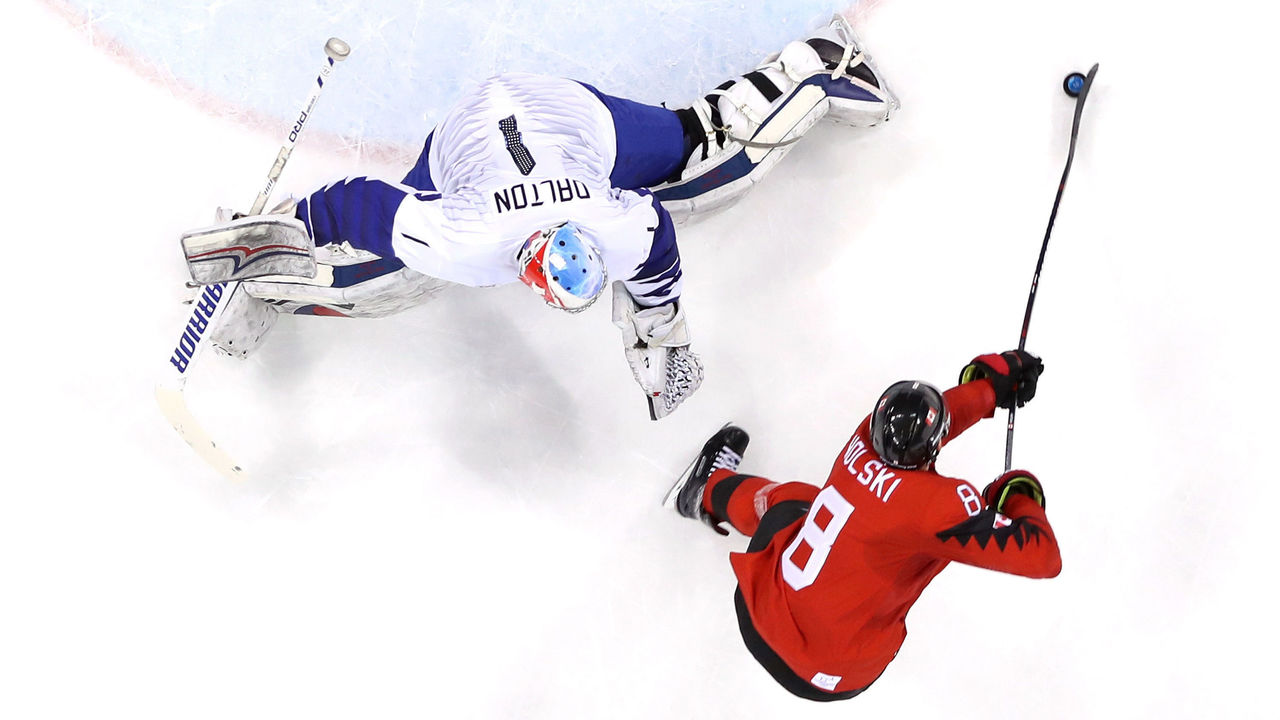 That's not to say the Italian players, nor other past hosts, were happy just to be there. One of Paek's first games as South Korean coach, he recalls, was a narrow loss that would have devolved into a blowout in earlier seasons. Keeping Olympic games close was a feat that he celebrates, but in that moment, he told his players they shouldn't feel satisfied.
"We have to believe that we're able to win," Paek said. "Every game we played, we had that belief."
Long after he guided Japan to Nagano, King was an assistant coach for Canada in PyeongChang. He confirms that Paek's squad impressed people, and he thinks Olympic participation fosters respect for hockey in the host country. After Beijing was awarded the Olympics in 2015, the NHL staged preseason games and opened an office there, eager to grow fan and player interest.
China was the world's 34th-best national team when Kunlun Red Star, the country's only pro franchise, debuted in the KHL in 2016. Kunlun hired Mike Keenan and other prominent coaches to man the bench - the current coach, Ivano Zanatta, was an Italian Olympian in 1992 - and China funded a youth academy system to bolster the national talent pipeline.
This was before the pandemic. COVID-19 curbed academy attendance, nixed training opportunities abroad, and prompted the cancelation of last year's fourth-tier world championships in Beijing. Kunlun relocated to Moscow temporarily and, in Zanatta's first season as coach, is 9-32-7 in KHL play, suggesting the home fans should brace for big Olympic losses.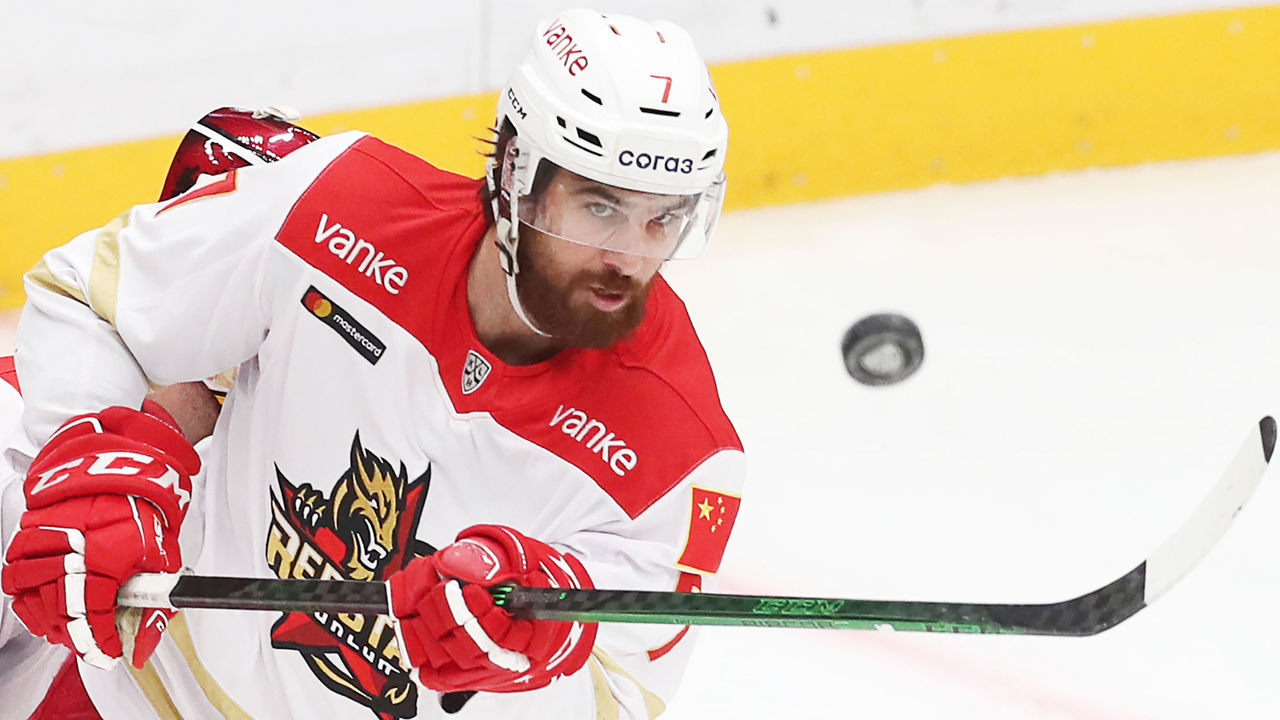 "If they get beat badly but they go down fighting, I think Chinese people can appreciate that," said Susan Brownell, a University of Missouri-St. Louis anthropology professor who's an expert on Chinese sports. As a reference point, she brought up 2008's Beijing Summer Olympics, where China went winless in men's soccer and the team captain was red carded for dirty play.
"(That) performance was considered a national embarrassment," Brownell said. "The main reason wasn't that they lost, but that they seemed to be playing like they didn't want to win - or that they didn't care, or that they had given up."
Before the NHL dropped out of these Games, Chinese hockey stakeholders shared how they'd define Olympic success. Speaking in the fall to the Associated Press, Longmou Li, Kunlun's vice president of communications, said the goal should be to score on Germany and avert "disaster" against the U.S. and Canada. Yip thought long term, voicing his hope that some future Chinese NHL draft pick will say the 2022 team inspired him.
Yip is the Chinese team's elder statesman at 36, about Iob's age when his career crescendoed in Turin. The '06 Olympics was "my NHL," Iob told reporters at the time. Recently, he reminisced about the opening ceremony, where Luciano Pavarotti sang opera and Iob marched in step with the world's best athletes. He has a tattoo that calls this to mind.
"I got the rings on my arm," Iob said. "No one can ever take that away from me."
Nick Faris is a features writer at theScore.