An overwhelming majority of the United States supports the idea of student-athletes profiting from their likeness and endorsements, a new map shows.
The map, created by Betonline.ag, is based off geotagged Twitter data - over 50,000 tweets - that tracks discussions about the matter and hashtags such as #paytheplayers. Thirty-nine states support college athletes being paid, while 11 states oppose it.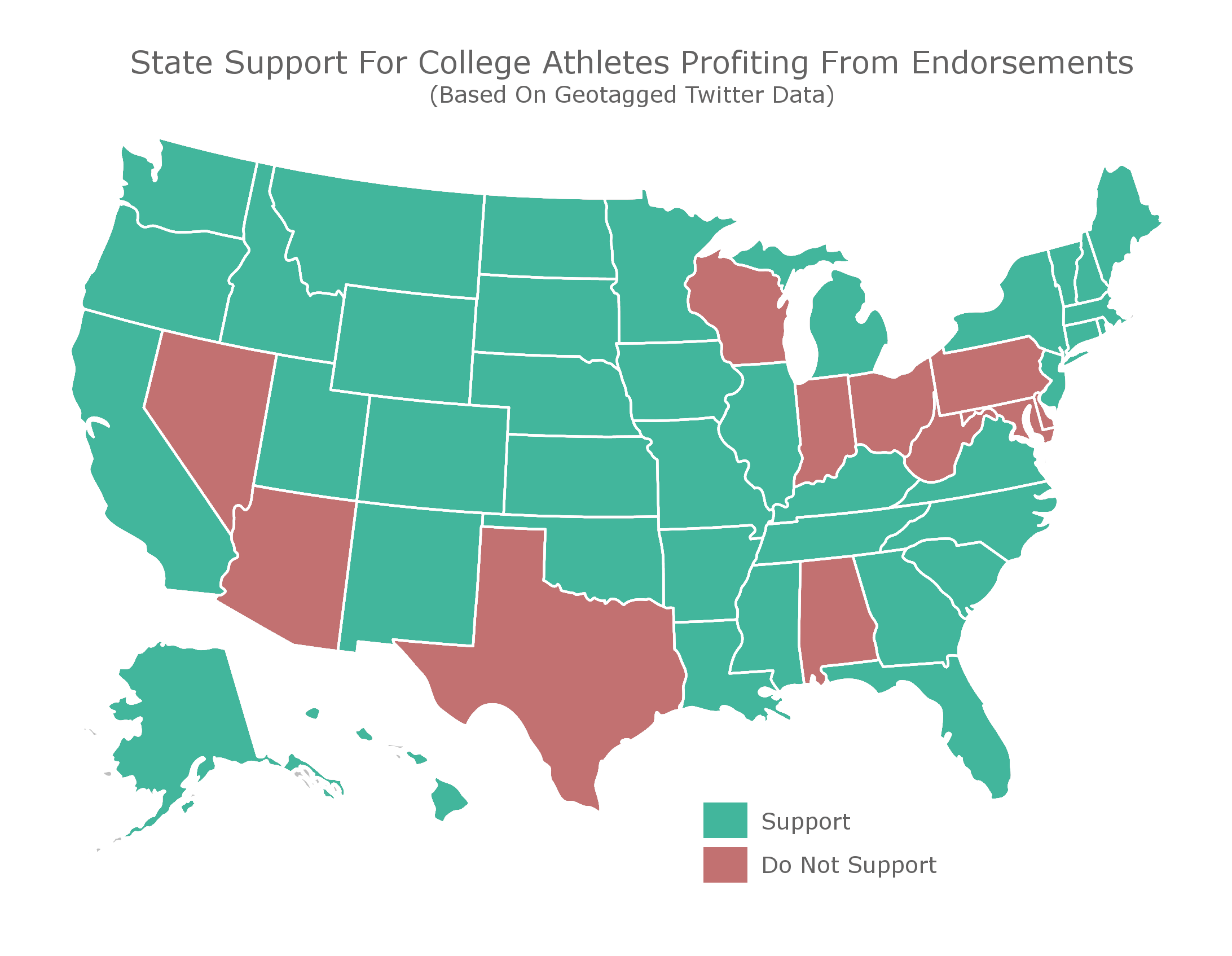 Among the states that support college athletes profiting from endorsements is California, where the SB 206, also known as the Fair Pay to Play Act, was recently passed by the state's Assembly and Senate. California Governor Gavin Newsom must now decide whether to sign the bill into law.