5 soccer predictions for 2022
It's officially time to start looking ahead. With 2021 finally coming to an end, here are five things we expect to happen in world soccer in 2022.
Italy misses 2nd straight World Cup
Not even a year after winning Euro 2020, Italy will have to grapple with the harsh and unexpected reality of missing the World Cup for the second time in a row. The misfiring Azzurri, whose existential crisis in attack cost them an automatic berth in Qatar, will fall to Portugal in the playoff final; manager Roberto Mancini, who guaranteed qualification, will resign.
It will be a crushing and cruel end to a hopeful cycle under Mancini. Italy did so well relaunching its program, trusting the country's youngest talent to guide it back to the promised land. But winning the Euro brought about the same complacency that caused it to crumble to Sweden in the 2018 World Cup playoffs.
Giorgio Chiellini and Leonardo Bonucci will retire, paving the way for the next crop of defenders to step up; Italy's FA will convince Antonio Conte to leave Tottenham Hotspur and return to the national team at the end of the 2021-22 season.
Manchester City finally win Champions League
Pep Guardiola will finally win the Champions League with Manchester City. They'll beat his former rival, Real Madrid, in a tense final to complete the double, as City will run away with their fourth Premier League title in five years.
Early season concerns over City's production up front will end up looking foolish. The club will lead all Champions League and Premier League clubs in scoring, with Jack Grealish and Kevin De Bruyne coming to the fore in the second half of the season.
Guardiola will call it the greatest achievement of his career and City will end up commissioning a statue in his likeness to stand in front of the Etihad Stadium for eternity.
Haaland joins City from Dortmund
The huge windfall from the Champions League will give City the financial wherewithal to sign Erling Haaland in the summer. Haaland will announce his decision on social media, much like Eden Hazard did when he joined Chelsea from Lille in May 2012. Haaland will rave about joining his "childhood club." City will reveal a touching video of the Norwegian playing alongside father and former City midfielder Alf-Inge at the club's old Maine Road stadium.
Haaland will be an instant success in the Premier League and win the Golden Boot with close to 30 goals over his first season in the English top flight. City will become the fourth team in Premier League history to break the 100-goal mark en route to another title.
Real Madrid sign Mbappe on free transfer
Real Madrid will respond by signing Kylian Mbappe on a free transfer from Paris Saint-Germain. Mbappe will become the highest earner in football history as a result of the move, and Hazard will give up No. 7 so Mbappe can launch his new brand. He will have the highest-selling jersey in the sport's history.
The Frenchman will line up alongside compatriot Karim Benzema and Brazilian star Vinicius Junior, completing the most fearsome triumvirate since the days of Lionel Messi, Luis Suarez, and Neymar. Mbappe will narrowly beat out Haaland for the first Ballon d'Or of his career.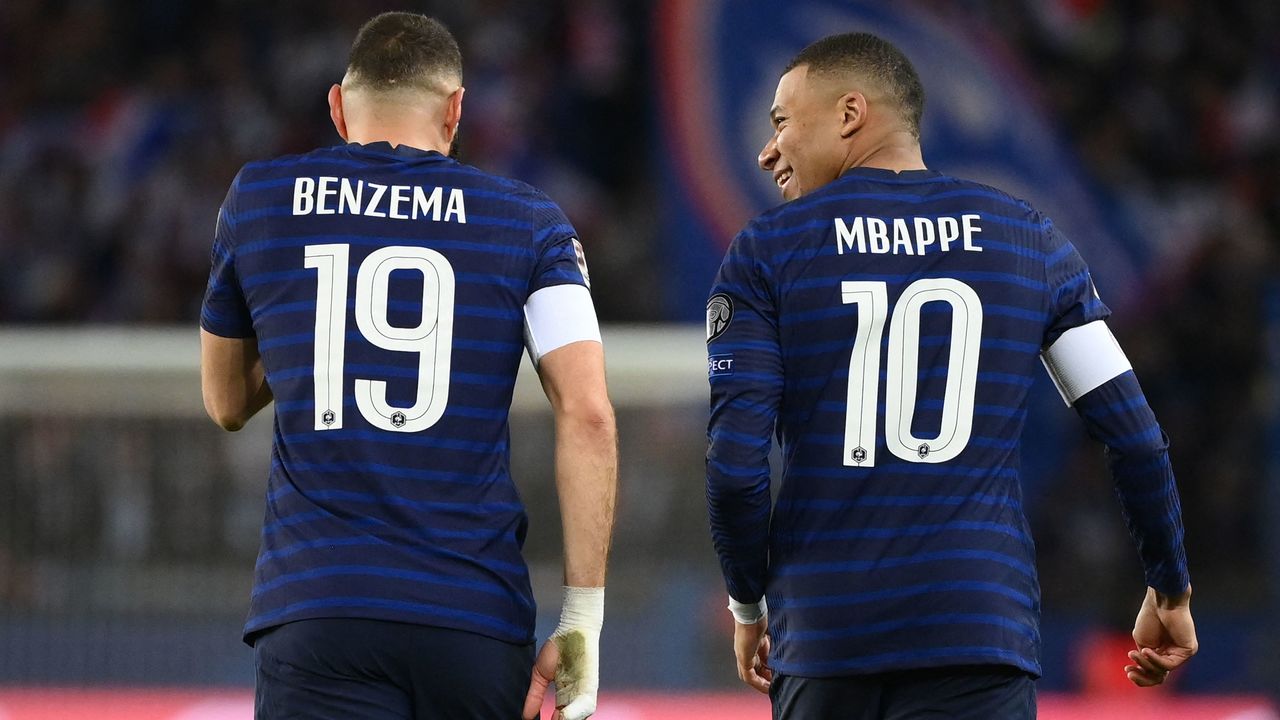 PSG will put up a huge fight and accuse Madrid of tampering in a dispute that will last several months and end up in court. But the Spanish side will be exonerated of all accusations.
Messi lifts World Cup with Argentina
At long last, Messi will cement his status as the greatest of all time by winning the World Cup with Argentina in Qatar. Coming off the most disappointing season of his career, Messi will snap back into form and inspire his country as the tournament's top scorer.
Much like Italy at the Euros, Argentina will roar back from the precipice of disaster to win the World Cup for the third time. La Albiceleste will also extend their unbeaten run to three years and counting, with Messi saving his best football for the international scene.
Argentina will exact revenge over Germany in the final, having lost to Die Mannschaft in 2014 at the Maracana.
Comments
✕
5 soccer predictions for 2022
  Got something to say? Leave a comment below!